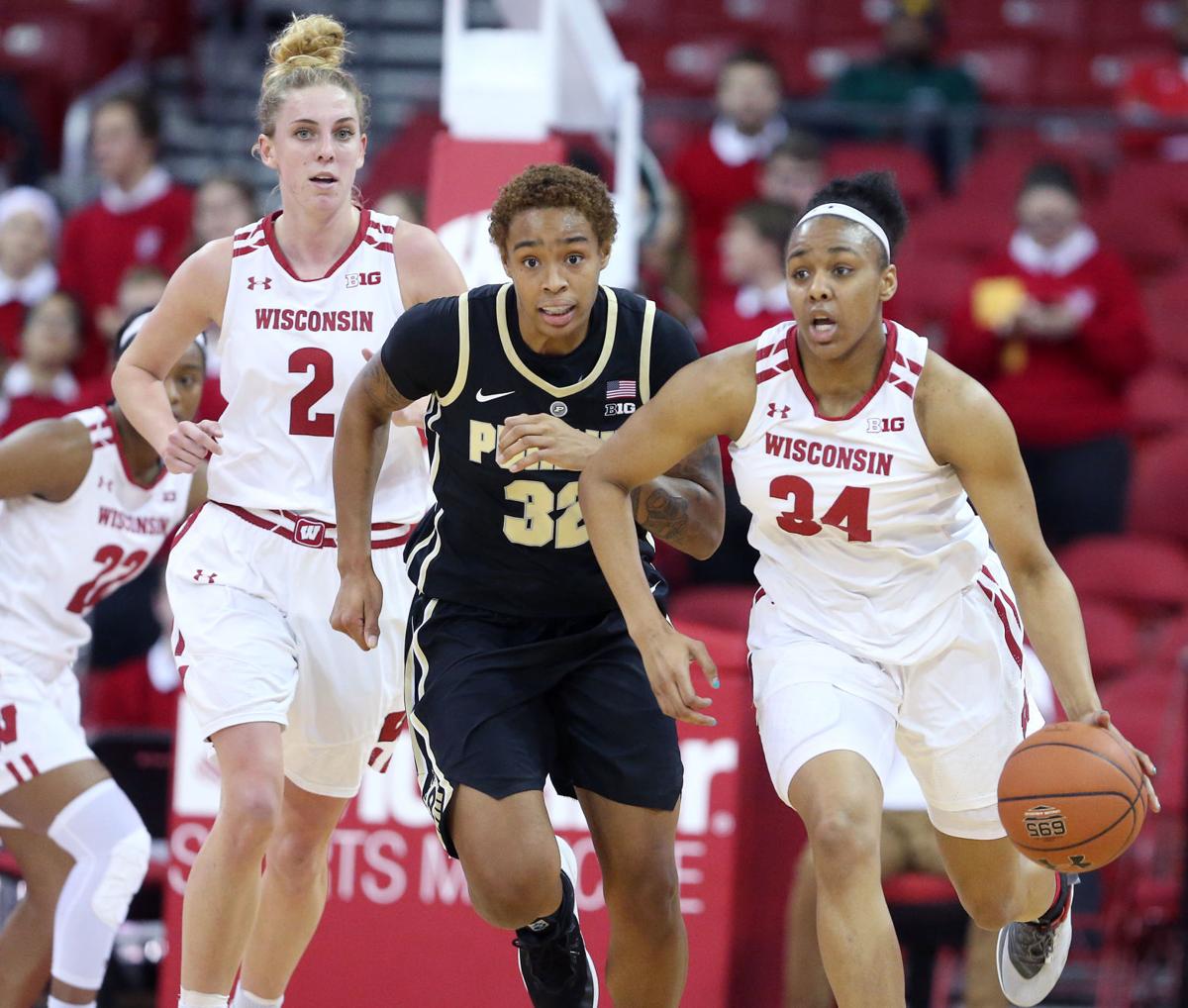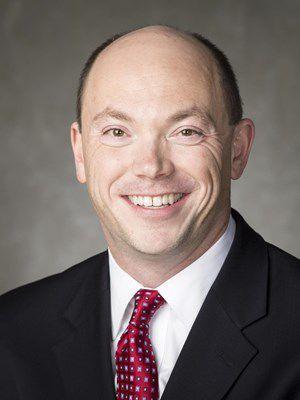 Someday perhaps people will look back at the 2019 Big Ten Conference tournament as the turning point for the Jonathan Tsipis era of the University of Wisconsin women's basketball program.
Entering the tournament as the No. 13 seed, the Badgers won two games — becoming the first 13th seed to win a game — before falling to No. 4 Michigan in an agonizing double-overtime game that kept them from advancing to the semifinals for the first time since 2010.
As the Badgers prepare for their fourth season under Tsipis, that tournament experience continues to be a motivating force.
"I think they got that taste of what it's like to compete and be successful in the Big Ten tournament," Tsipis said. "I thought our mental toughness was so remarkable in that (Michigan) game. So much of what you do in basketball is based on chemistry and confidence and I think both of those were really evident in that run and we want to make sure to continue that."
The Badgers return all but two players from that team — starters Marsha Howard and Kelly Karlis — and add the most highly regarded freshman class of Tsipis' tenure.
That combination of veteran experience and youthful talent has the Badgers boosting the expectation bar heading into Wednesday's exhibition game against UW-Whitewater and the regular-season opener Nov. 5 against North Florida at the Kohl Center.
With five returning starters and a talented freshman class the Maryland's women's basketball team expects to be a national powerhouse and the dominant force in the Big Ten — again.
"When you have seniors who were my first group coming in, you'd like them to have goals of something they haven't experienced before," Tsipis said. "For us, that's an opportunity to play in the postseason. I'd like to be able to have that experience for our seniors during their playing time here because I think that's something they would carry with them the rest of their lives."
The Badgers haven't played a postseason game since 2011, when they advanced to the second round of the WNIT in their final season under Lisa Stone. Their last NCAA tournament appearance was the year before when they lost to Vermont in the first round. That game was played at Notre Dame where, coincidentally, Tsipis was an assistant coach at the time.
The seniors are embracing the postseason goal.
"I know it's our last go-round," said guard Suzanne Gilreath, one of four seniors on the roster. "We want to win, we want to do our best."
The top returning player is 6-foot-1 sophomore forward Imani Lewis, who earned All-Big Ten honorable mention last year when she averaged 12.2 points and 7.6 rebounds per game.
You have free articles remaining.
She's expecting considerably more from herself this season as she builds on that experience.
"I think the biggest issue is having a stronger mindset," Lewis said. "Last year I had the freshman mindset, like I'm a baby, I can't really do as much as I want because there are people ahead of me.
"This year it's all about not being a baby, it's how strong is your mindset, how can you be a leader, how can you assist the upperclassmen? This year I'm not taking over the upperclassmen's job, I'm working with them. As they're pushing me and making me better, I'm pushing them and making them better."
Halle Douglass committed for the class of 2020 on Sunday; her father Billy played at UW under Steve Yoder, her mother Sondra went to UW, and her sister Olivia is a sophomore at UW.
Tsipis has not named a starting lineup yet, but it's safe to say Lewis will be the centerpiece of that unit. She also figures to be the focus of most teams' defenses.
"She's somebody that likes the challenge," Tsipis said. "She knows she's definitely moved up on the scouting report and teams are going to put their best interior defender on her."
Two freshmen also are probable starters — 6-foot guard Julie Pospisilova from Prague, Czech Republic, and 5-11 point guard Sydney Hilliard of Monroe, who is working her way back from a minor knee injury that has sidelined her for a couple weeks.
The other two freshmen, 5-11 forward Tara Stauffacher, a former Beaver Dam athlete, and 6-3 post Sara Stapleton of Blaine, Minnesota, figure to play key reserve roles.
"I think our whole team sees the impact that our four freshmen can have," Tsipis said. "Julie is a 20-year-old freshman and she brings a lot of international experience. She wasn't here for the eight weeks in the summer, but I think she's jumped right in. Playing against professionals for the last three years has really helped her to adjust very quickly.
"I think Sydney Hilliard is someone who brings a different type of player from the perimeter standpoint. She's got a very good change of direction, she's unselfish to get the ball to people and she's good in transition. She brings a mentality from high school of being highly successful and you see how other players gravitate toward her."
Key returnees, besides Lewis, include 5-10 senior guard Kendra Van Leeuwen, a three-year starter; 5-7 junior guard Niya Beverley, a two-year starter who has missed some time due to injury; 6-3 senior forward Abby Laszewski; and Gilreath, a 3-point shooting specialist.
Redshirt junior Courtney Fredrickson, who suffered a torn ACL in the second game last season, suffered a setback in her rehab and will miss the first part of the season. And redshirt freshman Carmen Backes, a highly regarded recruit who missed all of last season with a knee injury, continues to be sidelined by that and could also miss this season.
While those injuries don't help the cause, they don't dim the team's outlook.
"I definitely think (expectations) are higher," Laszewski said. "The freshmen don't really seem like freshmen to me. They've just been thrown in and are picking things up right away."
Chances are they've also picked up on the theme of avoiding another heartbreaking season-ending defeat.
"That double-overtime loss," said Van Leeuwen, "I think for a lot of us over the summer, that's kind of what pushed us through. It's like, we're not going to let that happen to us again. That's the mentality we take into every practice."