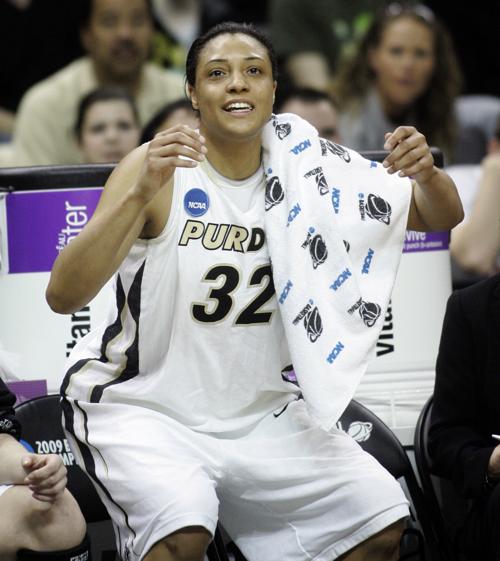 Lindsay Wisdom-Hylton figured it was time to spread her wings a little.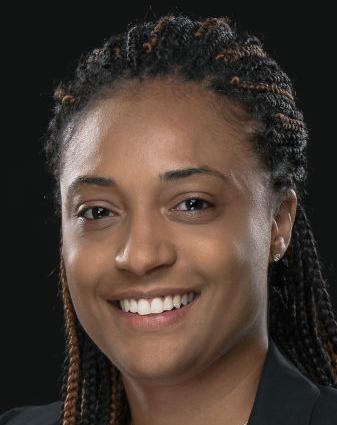 After spending most of her basketball career connected to Purdue, first as a player and then as an assistant coach, Wisdom-Hylton decided to seek her fortune in the world outside of West Lafayette.
That venture has led her to the University of Wisconsin, where she has joined the staff of the women's basketball program, coach Jonathan Tsipis announced Wednesday.
"I'm super excited," Wisdom-Hylton said. "Obviously, I love Purdue. I played there and coached there and I have a special place in my heart for it.
"But you always need to change and grow and you want to develop your career. I just felt it was the perfect time to get out and experience something different and learn from different people. This is a great place, a great city. I'm very familiar with the Big Ten footprint. I've been playing in and coaching in this conference for 12 years total.
"I'm excited to help Tsip grow this program and help him get this program to the top of the Big Ten."
Wisdom-Hylton replaces Myia Johnson, who left UW to join the staff of new Penn State coach Carolyn Kieger.
Tsipis said that her combination of experience as a player at Purdue and in the WNBA and overseas, and her seven years of coaching in the Big Ten made her an ideal candidate for the job.
"As a coach at Purdue, she has positively impacted student-athletes to grow beyond their potential," Tsipis said. "Her experience in the postseason will help our whole staff as we continue to move our program forward.
"Her Midwest ties and the respect she has as a coach and player will help us immensely. Having to coach against her as a player and coach, we are ecstatic she will be on the Badger bench for years to come."
A 6-foot-2 forward from Naperville, Illinois, Wisdom-Hylton was a first-team All-Big Ten selection as a junior and senior and the Boilermakers advanced to the NCAA tournament in all four of her seasons, twice making it to the Elite Eight.
She is the career rebound leader at Purdue and the only player in Big Ten history to accumulate at least 1,500 points, 900 rebounds, 300 steals and 200 blocks in a career.
Wisdom-Hylton was the 13th overall pick in the 2009 WNBA draft by the Los Angeles Sparks and played two seasons with the Sparks. She also played for the Chicago Sky and the Washington Mystics and overseas in Austria, France, Greece and Israel.
She returned to Purdue in 2012, joining coach Sharon Versyp's staff.
Wisdom-Hylton said she met Tsipis on the recruiting trail and had several conversations with him over the past few years.
While the Badgers have struggled on the court and haven't had a winning season since 2010-11, she could see progress in the program while preparing scouting reports. She got a glimpse of it last year when UW beat Purdue 76-69 in the second conference game.
"I was sitting on that bench during that game feeling frustrated," she said. "You could see that they're starting to get the pieces and build that winning culture and environment. These girls are really starting to believe in the system and buy into it. You could see that from afar and I just want to be a part of something that's going to be special.
"You can definitely tell that something is happening here at Wisconsin with the women's basketball program. That's why Barry Alvarez brought Tsip in, to change the culture. It's not easy and it's going to take some time, but I feel like I'm catching a good time to come in here and help and bring my experience to a team that has already laid that foundation. I just want to help it grow as much as I can."