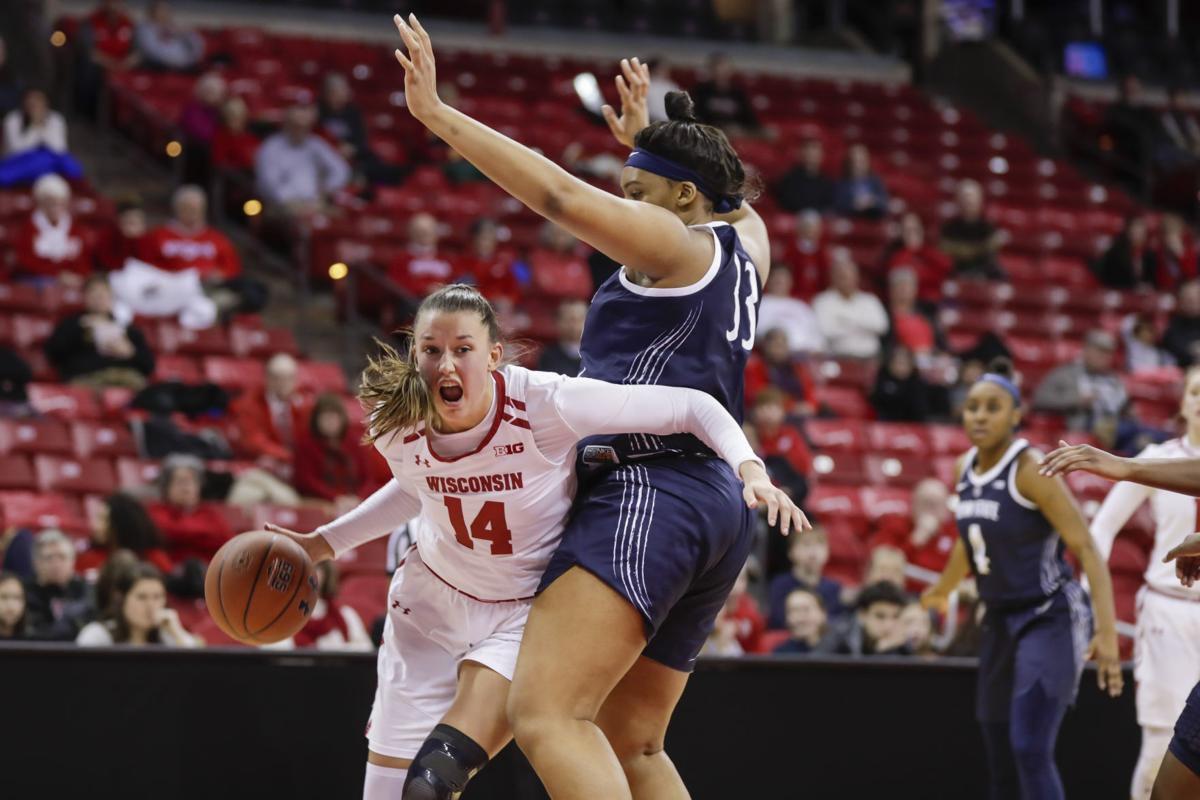 Among her duties in her previous life as an assistant coach at Purdue, Lindsay Wisdom-Hylton prepared the scouting report on the University of Wisconsin women's basketball team a couple of years ago.
Included in that report was her take on Abby Laszewski, then a backup post player for the Badgers.
"From what I recall with her, it was a finesse, soft post player, 15-foot range is shaky, give her that, and be physical with her," Wisdom-Hylton said.
Much has changed since then. Wisdom-Hylton now is an assistant coach at UW, where her duties include mentoring the team's post players. And Laszewski, now a senior starter, has emerged as one of the team's top performers, forming one of the Big Ten Conference's most productive inside duos with sophomore Imani Lewis.
The difference is striking to Wisdom-Hylton.
"Fast forward a couple years and I think she's a lot more physical, she's demanding the ball down low," Wisdom-Hylton said. "She's more confident, I think, in her outside shot as far as taking it in rhythm. As a defender, she's doing a good job being physical, making other post players make tough shots.
"We can always do a better job boxing out but she's coming in flying, getting some rebounds where it's like, 'Wow, Abby, where did you come from?' With her and Imani down there, on any given night they can be averaging a double-double. Her production has increased over the years, slowly but surely, to that level."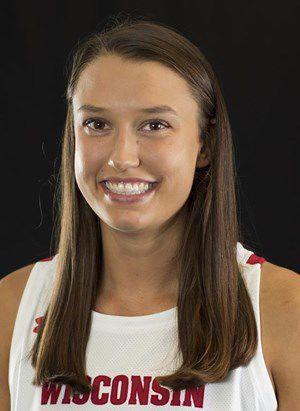 Heading into Thursday's game at Nebraska (12-2, 2-1 Big Ten), the 6-foot-3 Laszewski leads the Badgers (9-5, 1-2) in field goal percentage (.559) and blocked shots (1.4 per game) and ranks second to Lewis in scoring (11.8) and rebounding (7.0). She ranks among the Big Ten leaders in all four categories.
But perhaps the most significant statistic is her 27.7 minutes per game, an increase of about 10 minutes over each of the two previous seasons.
"I think just having the opportunity to get more minutes on the court, getting more comfortable playing with everyone, getting in the game flow has just really helped me develop into who I know I can be," Laszewski said. "I'm just trying to up my game every time I step on the court.
"Everybody has seen my progression from year to year. My goal is to try to get better and better every year and use the time I've been allowed to play on the court to go in and play hard. This year has kind of been the culmination of the work I've put in the past three years and it's nice to see it actually pay off."
Laszewski's increased production and playing time are a product of her becoming more physical, assuming a greater leadership role and avoiding foul trouble, Wisdom-Hylton said.
While some post players are able to excel immediately — like Wisdom-Hylton, a member of the 2005 Big Ten All-Freshman team and a three-time all-conference choice at Purdue — she understands that she was among the exceptions. More often, big players follow a career path more similar to Laszewski's.
"You really have to remember when you're recruiting that posts develop late," Wisdom-Hylton said. "If you see a post in high school who has good feet, good hands, can run and understands the game, the strength and the post moves, that'll come. Sometimes you say she's a Bambi out there, but sometimes that Bambi can turn into an Abby."
While Laszewski is enjoying a breakout senior season, there are moments when she's slipped back to her earlier, inconsistent ways. Like Saturday against Penn State, when she had just one defensive rebound in the first half and missed eight of her first 10 field goal attempts, mostly from point-blank range.
After a turnover early in the fourth quarter, coach Jonathan Tsipis sent freshman Tara Stauffacher to the scorer's table to sub in for Laszewski, only to be convinced otherwise.
"Abby said, 'Coach, please let me stay,'" said Tsipis, who went along with the request. Laszewski responded with three consecutive baskets to help the Badgers hang on for a 71-65 victory.
"What we saw on Saturday, I'm not sure we would've seen that in the first three years," Tsipis said. "If things didn't go the right way, could we get her to still believe that she could help us? She's proven this year that she's one of the most improved players in the Big Ten."
Even though she's doubled her scoring and rebounding averages, Laszewski still doesn't think she's reached her ceiling.
"Not close," she said. "You always want to push the limit and even if you think you're getting close, you want to raise your ceiling more. I have a long ways to go and hopefully I can keep improving every game."
Be the first to know
Get local news delivered to your inbox!