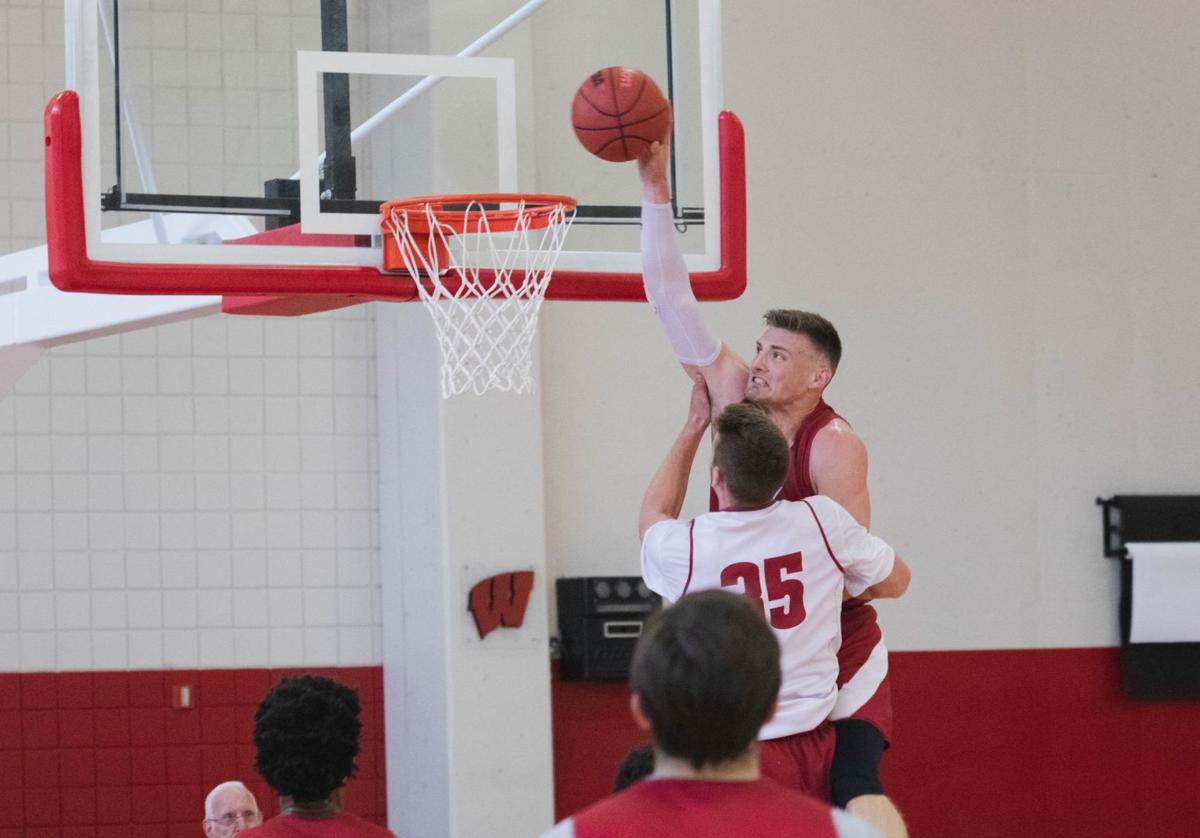 Micah Potter has made his case to the NCAA. About all the junior forward on the University of Wisconsin men's basketball team can do now is patiently wait to hear back from the organization.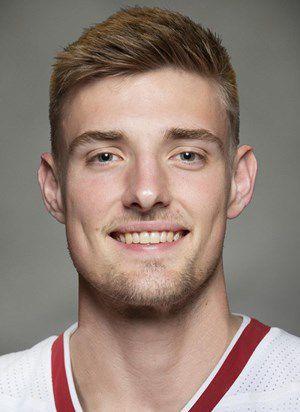 As it stands, Potter would have to sit out the first semester of the 2019-20 season, meaning he'd miss about one-third of the regular season. But UW has filed a waiver on the behalf of Potter, who transferred from Ohio State last December, in an attempt to have him eligible to play when the season opens in early November.
Potter and Badgers coach Greg Gard are cautiously optimistic the waiver will be granted. But even though UW believes it has put together a strong case, it ultimately will be up to the NCAA to decide when Potter gets to make his debut with the Badgers.
"I do think it's a strong set of facts that are unique to his situation," Katie Smith, UW's associate athletic director for compliance, said Thursday.
Potter's main argument is that he's paid his penalty by sitting out the 2018-19 season after deciding to leave the Ohio State program just a few days before the season opener. He spent the rest of the semester at Ohio State in order to stay on track to graduate and, after choosing the Badgers, arrived in Madison in December.
NCAA rules require transfers to sit out two semesters — an academic year of residence — at the new school. Potter has only sat out one semester at UW.
"He's already served his year (without basketball)," Smith said. "We feel that's mitigation to be able to approve this waiver."
Potter explained in his letter to the NCAA why he chose to transfer when he did. Ohio State was his dream school and he decided to stick it out in the program even after the coach who recruited him, Thad Matta, was replaced by Chris Holtmann in the summer of 2017.
You have free articles remaining.
Potter played the 2017-18 season under Holtmann and says he wanted to try to finish his career at Ohio State. But Potter met with Holtmann last fall and, Potter said, "it didn't seem like they had any plans for me."
That's when he made the decision to transfer.
Another part of UW's argument on behalf of Potter is that another former Matta recruit at Ohio State, Braxton Beverly, didn't have to sit out after transferring to North Carolina State. Beverly had enrolled at Ohio State shortly before the coaching change and never played a game for the Buckeyes; he transferred to North Carolina State and was granted a waiver by the NCAA, albeit after he applied pressure on the organization by hiring a lawyer.
Included in the documents UW submitted to the NCAA is a letter of support from Matta.
In addition to believing he shouldn't be punished for remaining at Ohio State in order to stay on track to graduate, Potter pointed out in his letter to the NCAA that he didn't need a year to adjust to academic life at UW. He posted a grade-point average above 3.0 for both the spring semester and summer session and is on pace to graduate in four years despite the transfer.
"I came here and kept my GPA up," Potter said Thursday morning before UW's final workout of the summer session. "All I was trying to do is stay on course for graduation. I did everything right."
UW filed the waiver on June 28, waiting to see if any new transfer legislation would pass that might help Potter's cause.
Now, Potter finds himself in a holding pattern as he waits for the NCAA to make its decision.
If the organization rules against Potter, he'd have to sit out the first 10 games of the season. That stretch includes challenging non-conference games against Saint Mary's, Marquette, North Carolina State and potentially Auburn, in addition to two yet-to-be determined Big Ten games in December.
"All I know is I'm practicing right now like I'm getting ready to play at the beginning of the year," Potter said. "I'm hungry, I want to play. Obviously siting out gives you a little more hunger because you haven't been able to taste that excitement of playing in a game.
"I'm hoping for the best but also in the back of my mind I'm not trying to get my hopes up too much."