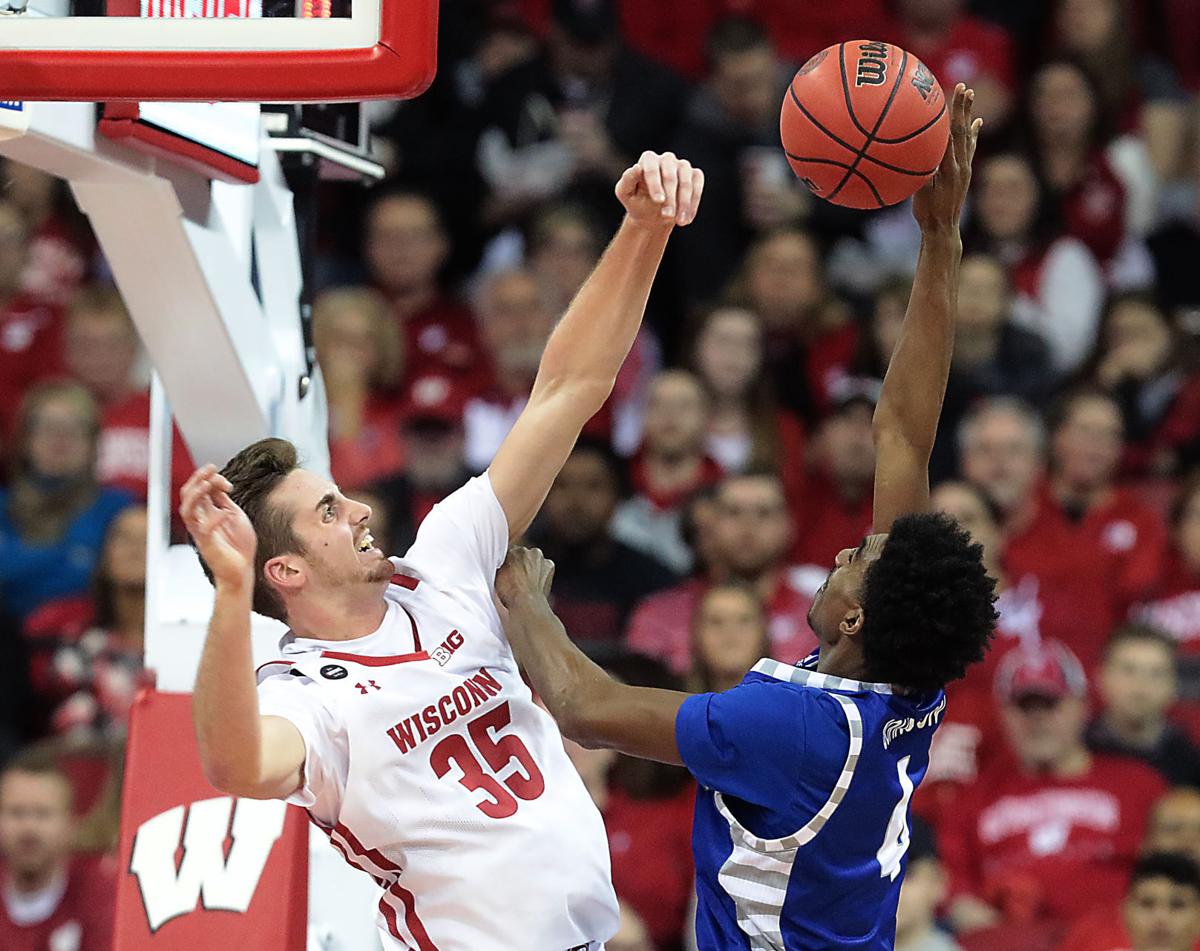 Two games into the season, it's pretty clear the University of Wisconsin men's basketball team is trying to find itself offensively.
Greg Gard and his players admitted that process takes some time after the Badgers needed a big run late in the game to record a 65-52 victory over Eastern Illinois on an emotional Friday night at the Kohl Center.
"Our defense is ahead of our offense," Gard said.
Kobe King scored a career-high 18 points and Nate Reuvers flirted with a triple-double, finishing with 14 points, 14 rebounds and nine blocked shots, to help UW (1-1) avoid an embarrassing defeat in its home opener.
The game felt a bit like an afterthought after a pregame ceremony honoring the family of assistant coach Howard Moore, who's on medical leave. Moore and his family were involved in an automobile accident in late May in Michigan that killed his wife Jen and 9-year-old daughter Jaidyn.
Moore sustained severe burns in the crash, which was caused by an intoxicated, wrong-way driver who also died in the crash, and he later had a heart attack after returning home to Madison. He's in a long-term care facility and was represented Friday by his parents, Trennis and Howard Sr., who addressed the crowd after a video tribute to the Moore family.
Trennis Moore thanked everyone for the love and support offered to the Moore and Barnes families. She ended her prepared statement with a line from her son: "As coach Howard Moore always says, 'Once a Badger, always a Badger.' Go Badgers!"
A few moments later, Moore's 13-year-old son Jerell, who survived the crash with minor injuries, was introduced along with UW's starters.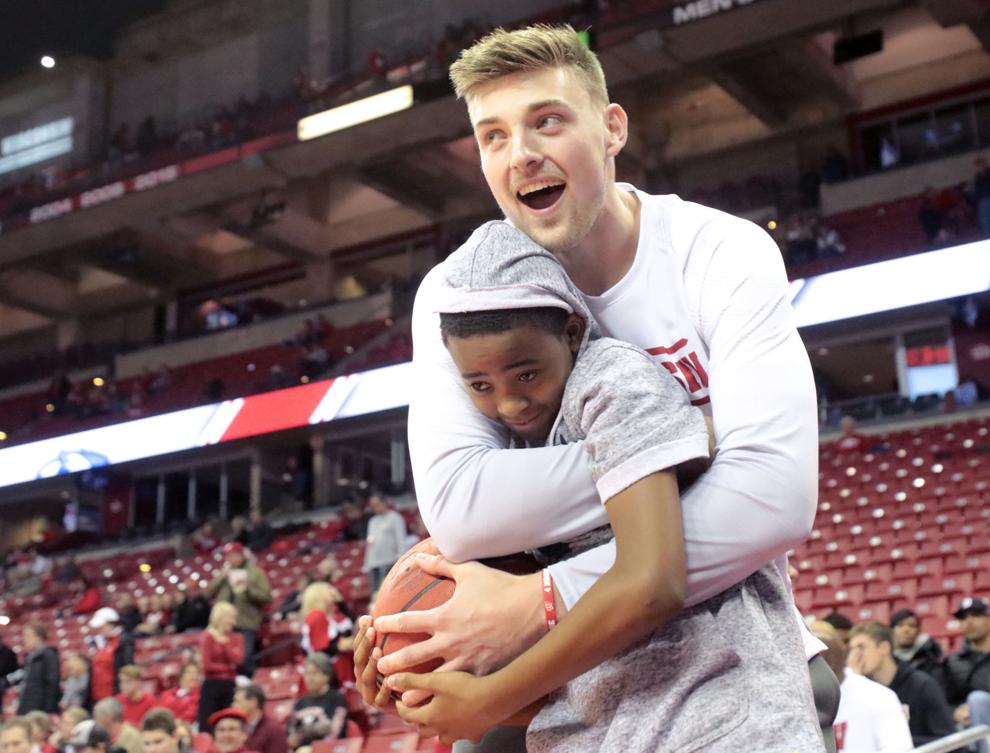 "We're just trying to help make his life as normal as possible," Gard said. "We can't replace his mom. We can't replace his sister. But we can try to do a lot of other things to help the kid out. I can't imagine, 13 years old, what that kid has gone through."
Gard watched the video Thursday and decided to show it to his players during their scouting report so they weren't seeing it for the first time Friday night. He described an emotional scene in the locker room Thursday, and there were tears again 24 hours later.
"Through that tragedy, it kind of brought everyone closer together and I think that was kind of exemplified tonight," UW junior guard Brad Davison said. "I'm very thankful that we were all able to have that moment and share that moment with one another."
UW basketball assistant coach Howard Moore was seriously injured in a crash in Michigan over Memorial Day weekend in which his wife and daught…
The Badgers still had a game to play and struggled to put away the Panthers (0-2), who were 19-point underdogs.
The biggest issue for UW was its perimeter shooting. It went 3 of 18 from 3-point range and is now 8 of 37 (21.6 percent) from beyond the arc through two games.
"It always takes an adjustment period," Davison said. "I think that's most on the offensive end, getting back into motion, new guys, new roles, seeing the spacing on the floor. We're confident in our guys, we'll figure it out, shots will fall."
UW's defense took care of business, especially Reuvers. He set a career high in rebounds and matched the single-game program record for blocks that he already shared with Brad Sellers.
King gave the offense a boost by attacking the rim from start to finish. When he wasn't finishing — including an emphatic one-handed dunk in the first half — he was getting fouled and converted eight of his 10 attempts from the free throw line.
It was a stark contrast from three days earlier, when King was passive during UW's 65-63 overtime loss to No. 20 Saint Mary's. Throughout the preseason, teammates and coaches had praised King's aggressiveness and predicted a breakout season for him, but the game against the Gaels was a rough start.
"That's kind of how I've been throughout practice and then Saint Mary's I just got a little rattled early on and I kind of took my foot off the pedal," said King, who helped the Badgers go 20 of 24 from the line against Eastern Illinois. "Again, my teammates and coaches just said, 'Get back to that attack mode. You're going to make mistakes, but we want you to make the mistakes being aggressive.' That's kind of what I tried to do tonight."
Even with career performances from King and Reuvers, the Badgers still found themselves clinging to a 46-43 lead after Mack Smith hit a 3-pointer with 8 minutes, 55 seconds remaining in the game.
The Badgers' response? A 15-0 run to put the game away.
UW buckled down on defense, holding Eastern Illinois to eight consecutive empty possessions, and senior guard Brevin Pritzl provided a lift during the surge with six points and some key plays on the other end as well.
"Whether it's loose balls, or on the defensive end, he definitely had his nose and his face in a lot of things tonight," Davison said. "So that's big time. Those kind of plays are energy plays that we all feed off."
Marvin Johnson had 12 points and Milwaukee native George Dixon added 11 for the Panthers. A pair of former Madison high school standouts — Deang Deang (East) and Shareef Smith (Memorial) also saw plenty of action for Eastern Illinois.
UW's D'Mitrik Trice got a taste of how physical the game was when he took an elbow to the head from Deang in the first half. The blow opened a gash on Trice's forehead that required stitches, but the junior point guard returned to the game wearing a large bandage on his head.
"They're a very scrappy team," Davison said. "They play a different style than we do, so it's always a tough matchup. But you know what, we stuck in there and it was gritty, not always pretty, but we got the win."
---
Photos: Wisconsin Badgers hold off Eastern Illinois Panthers in emotional home opener
Badgers 65, Panthers 52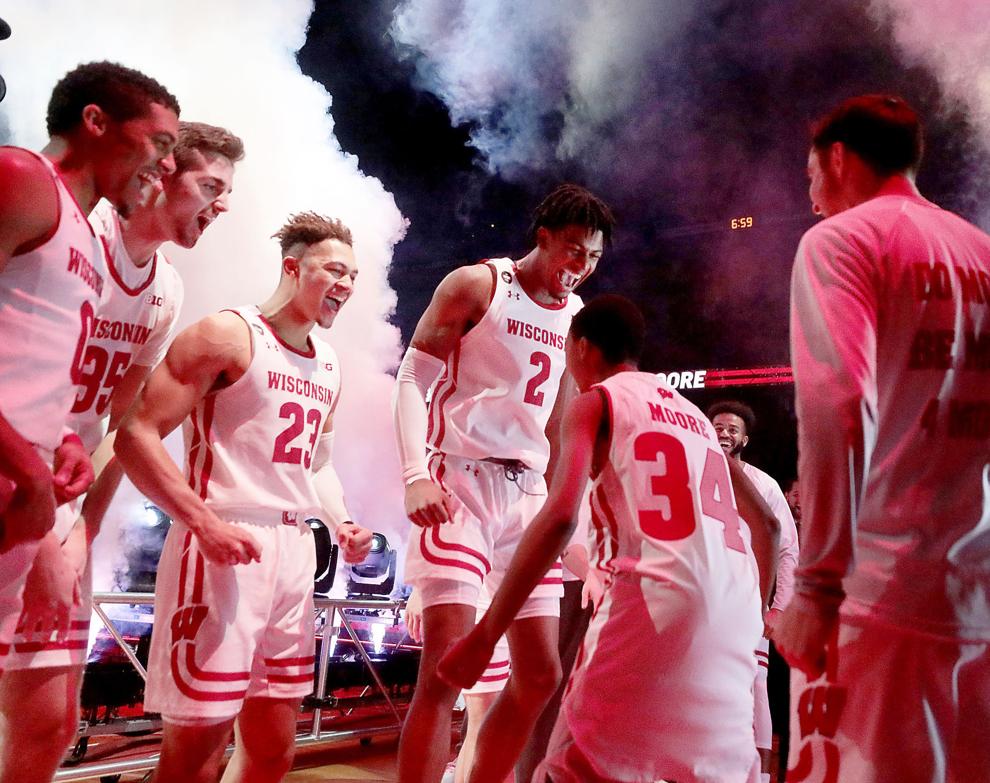 Badgers 65, Panthers 52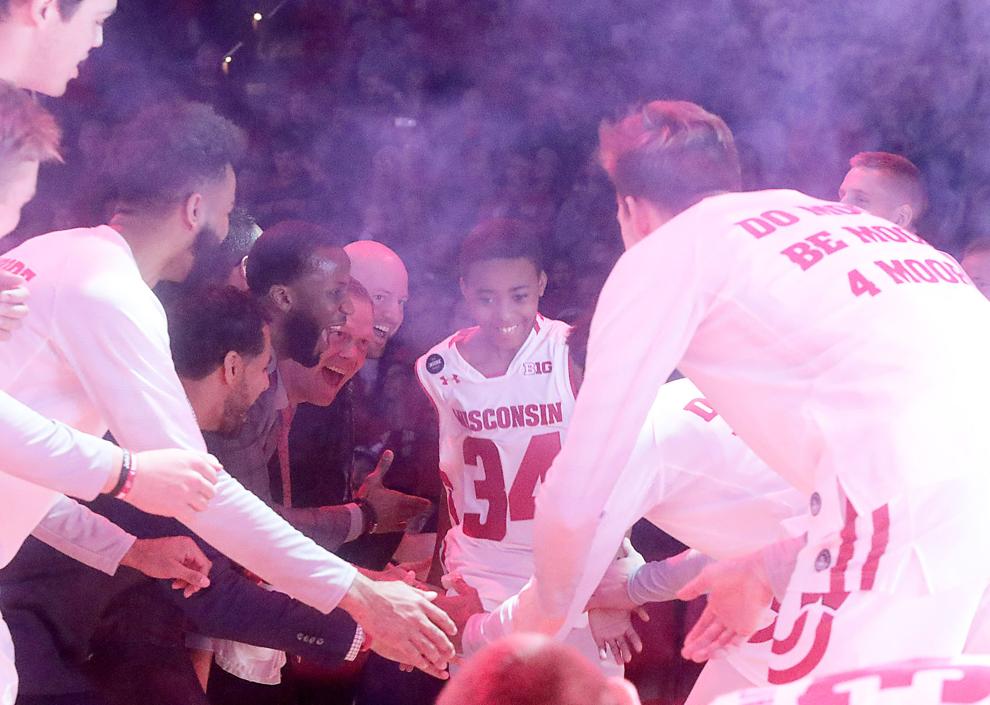 Badgers 65, Panthers 52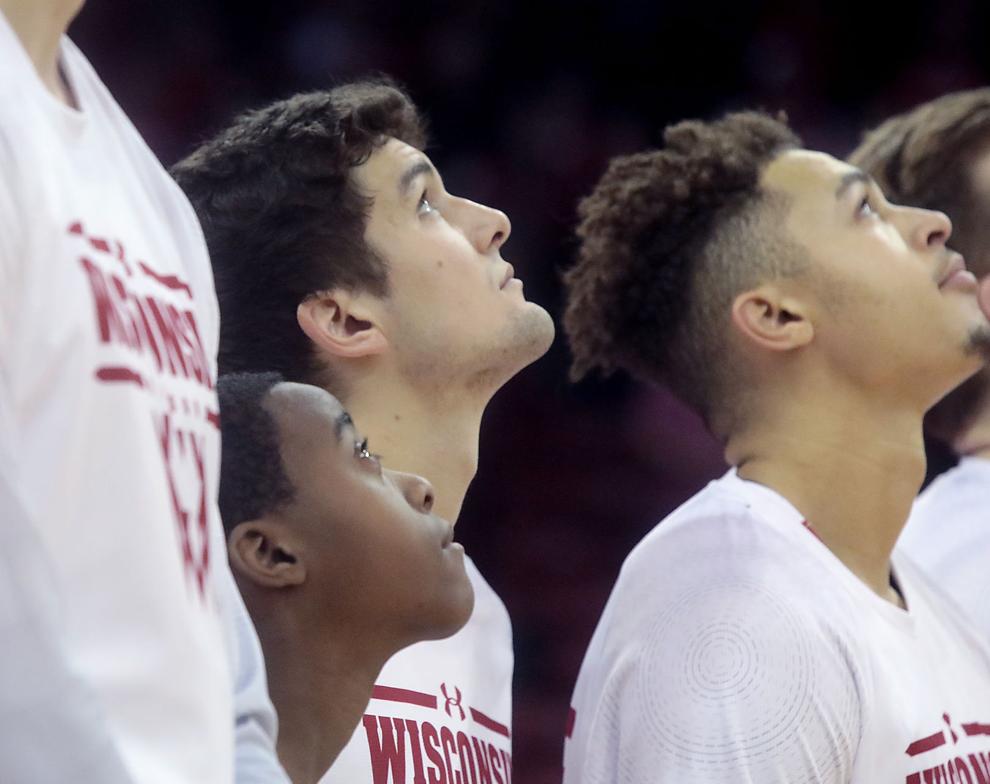 Badgers 65, Panthers 52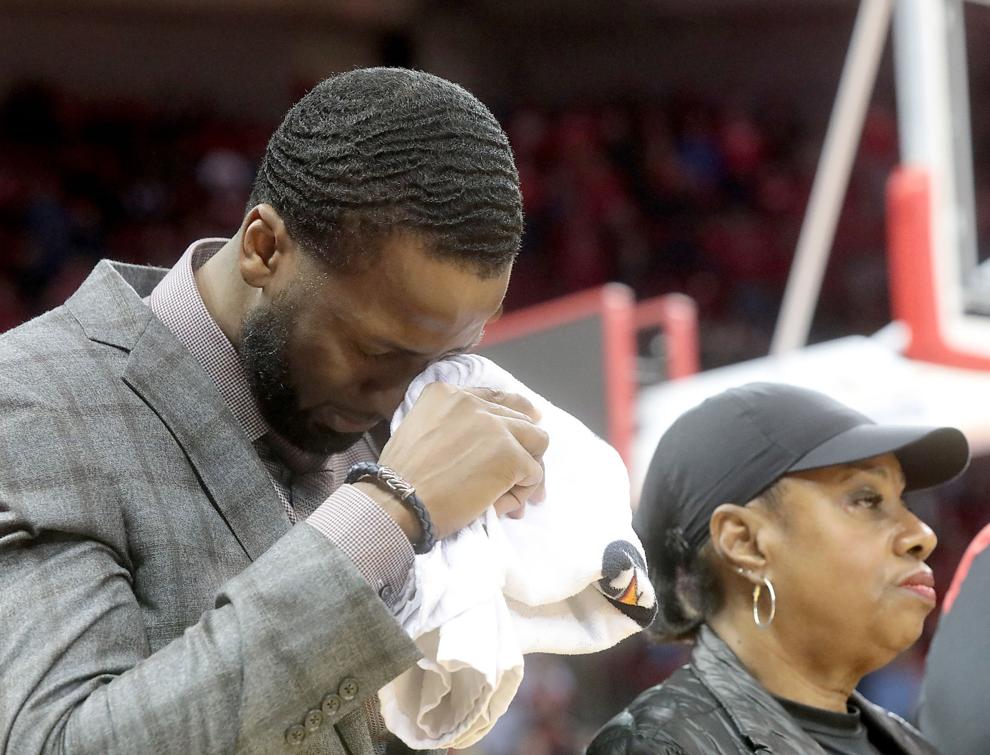 Badgers 65, Panthers 52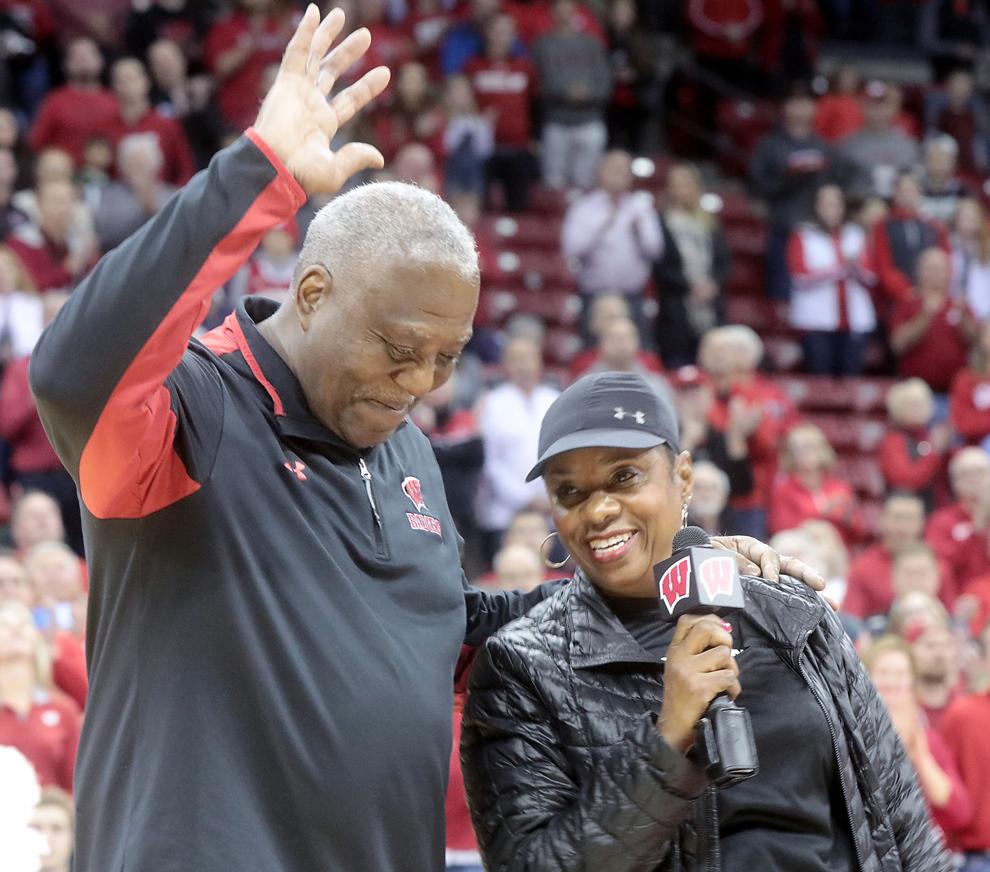 Badgers 65, Panthers 52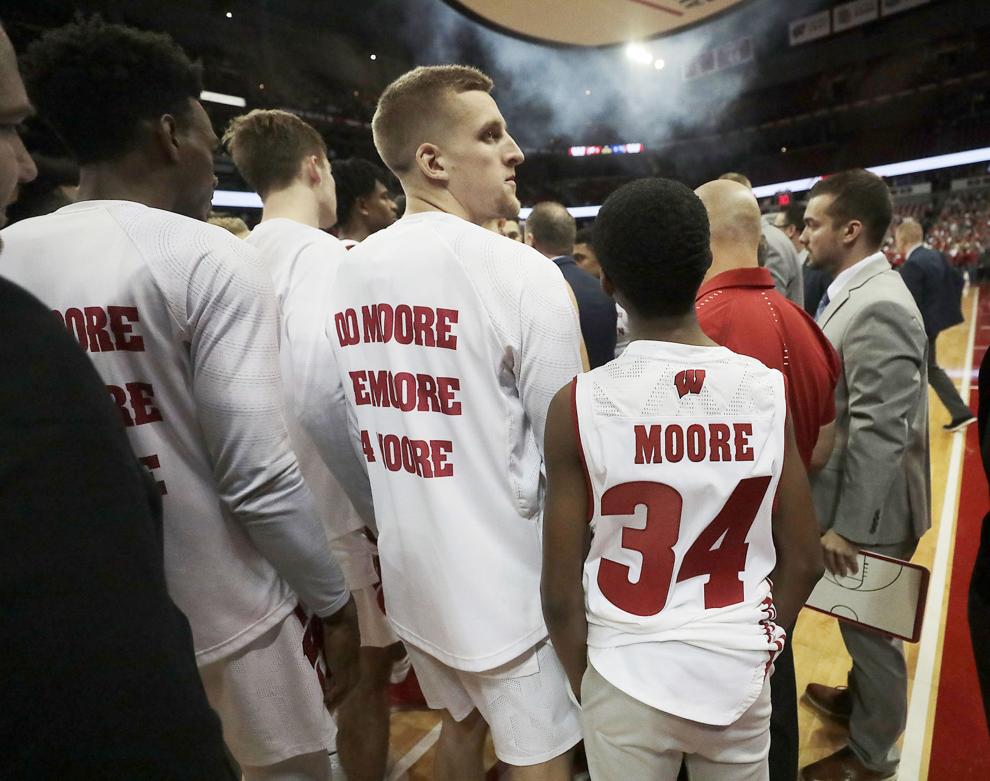 Badgers 65, Panthers 52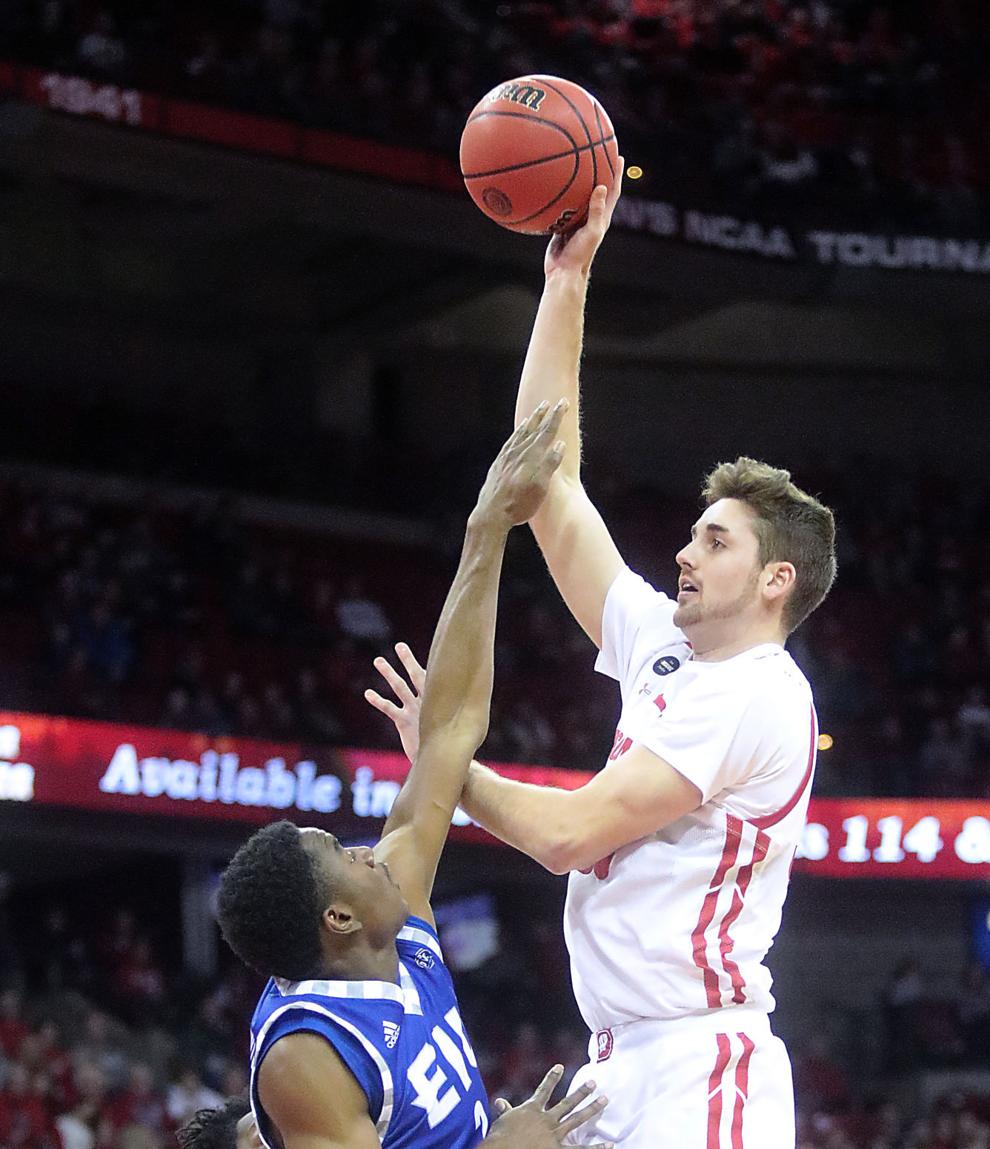 Badgers 65, Panthers 52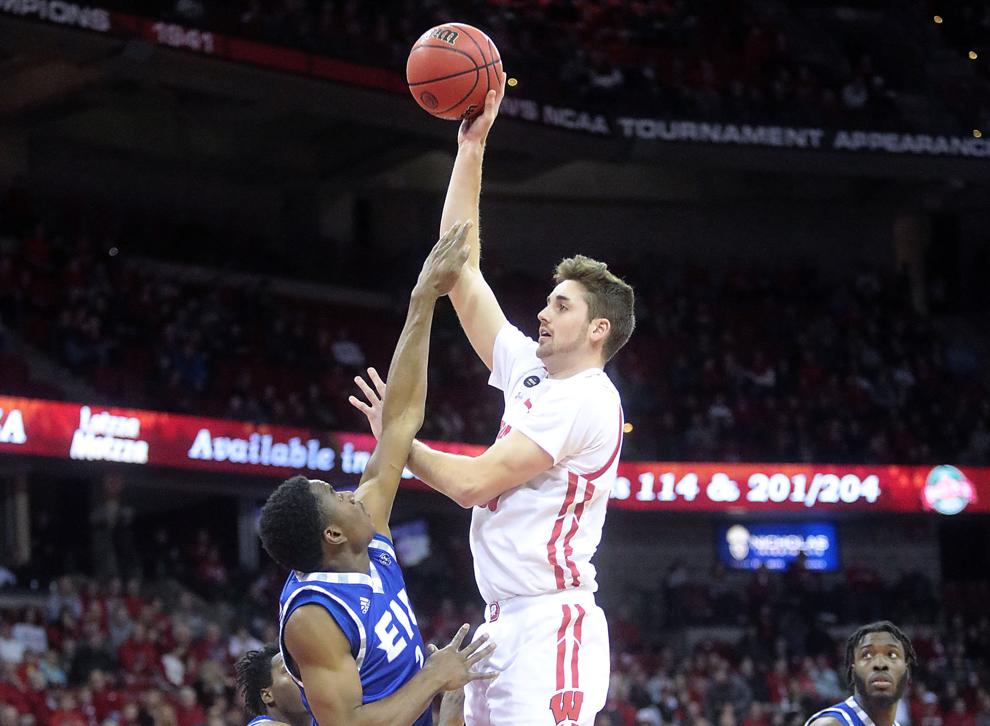 Badgers 65, Panthers 52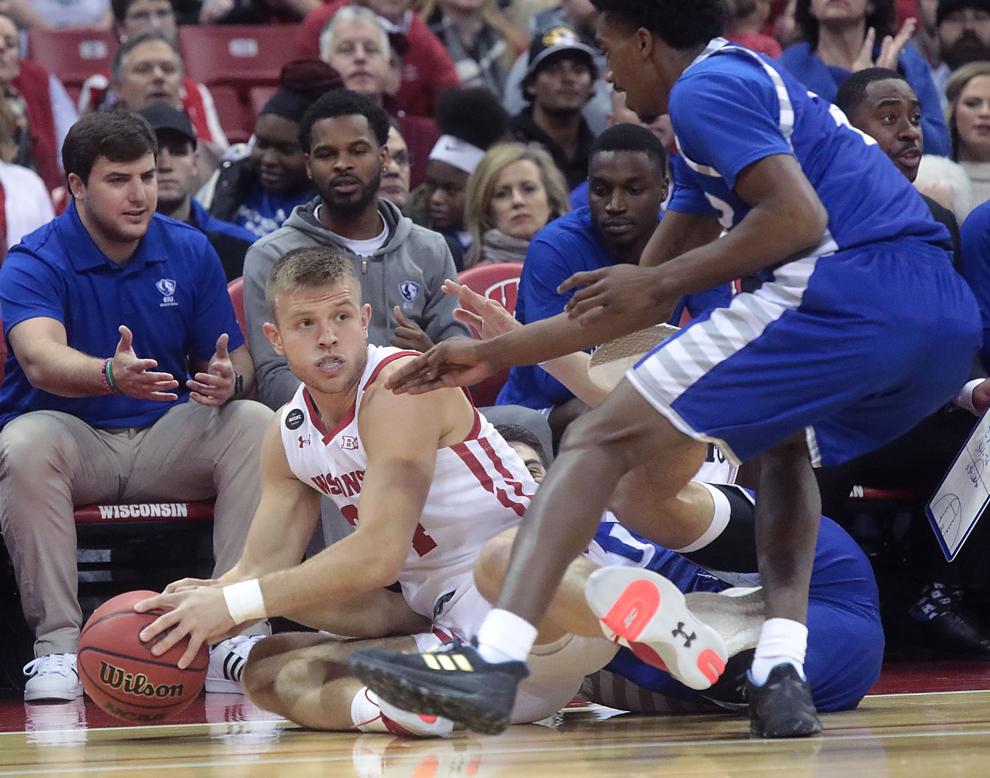 Badgers 65, Panthers 52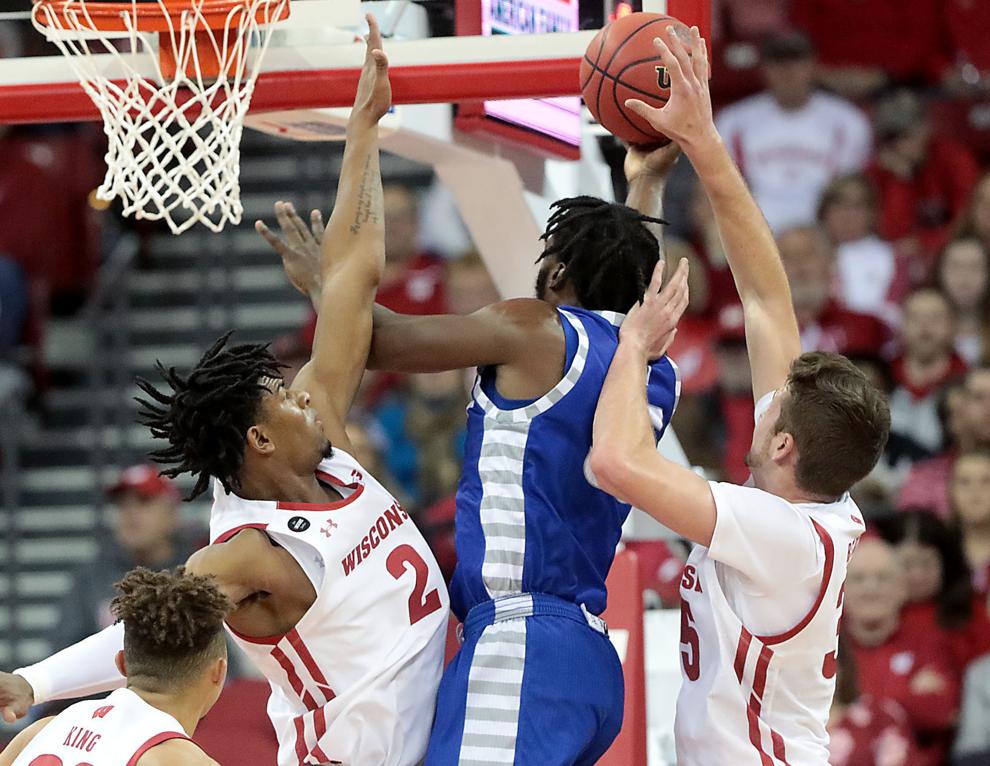 Badgers 65, Panthers 52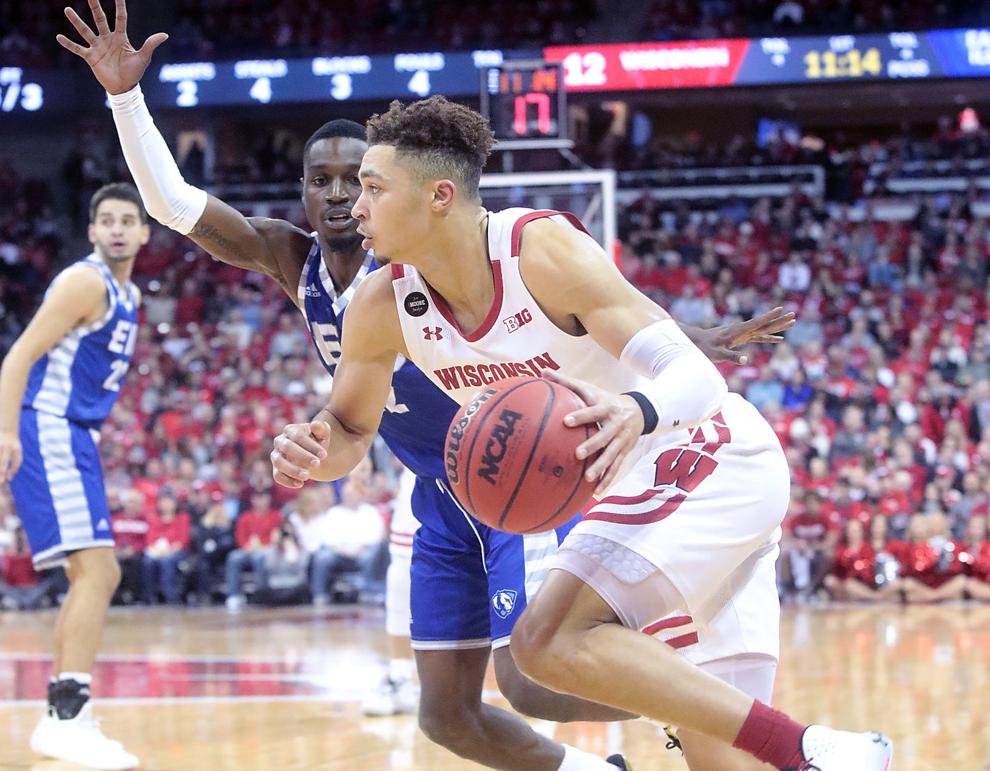 Badgers 65, Panthers 52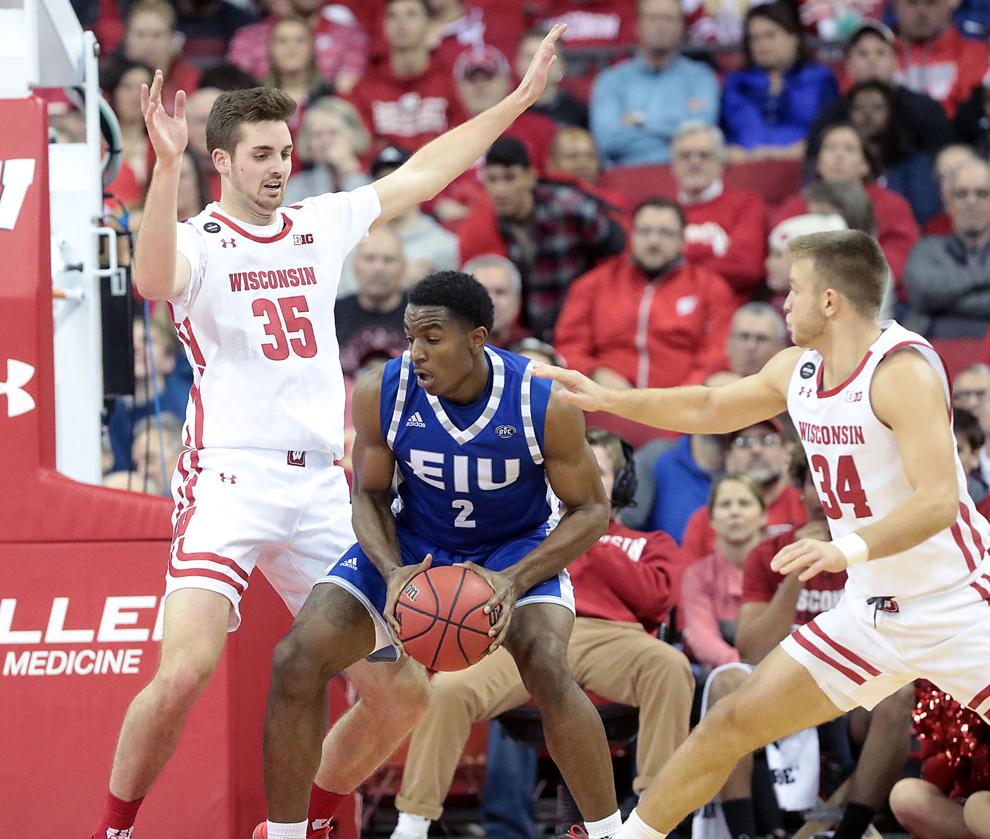 Badgers 65, Panthers 52
Badgers 65, Panthers 52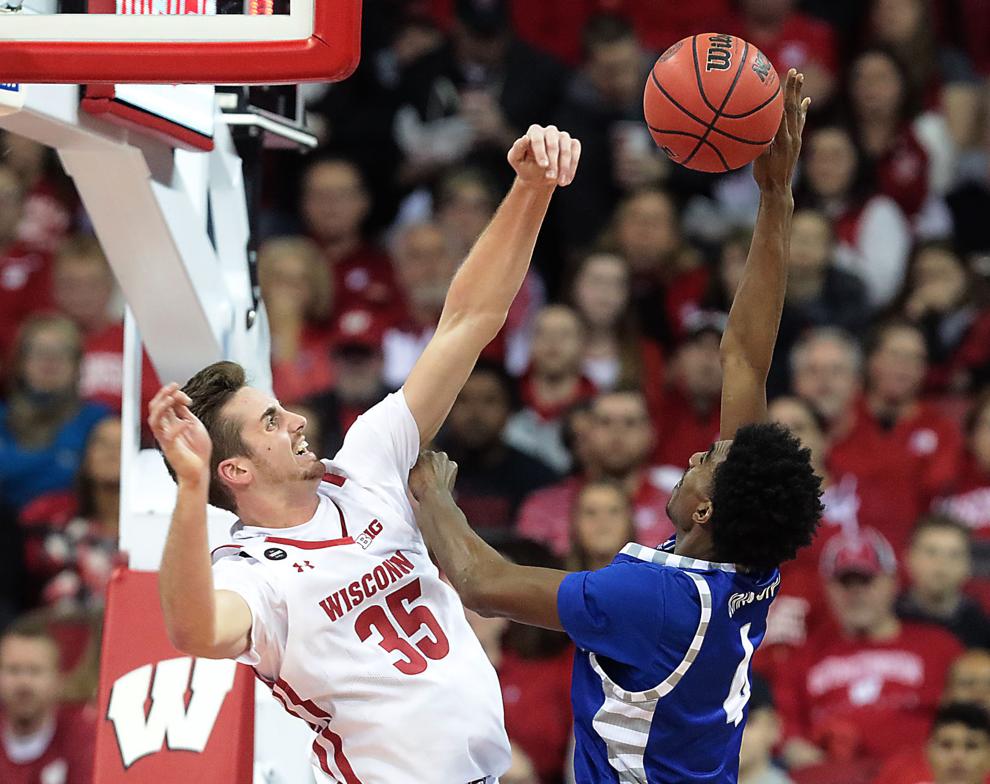 Badgers 65, Panthers 52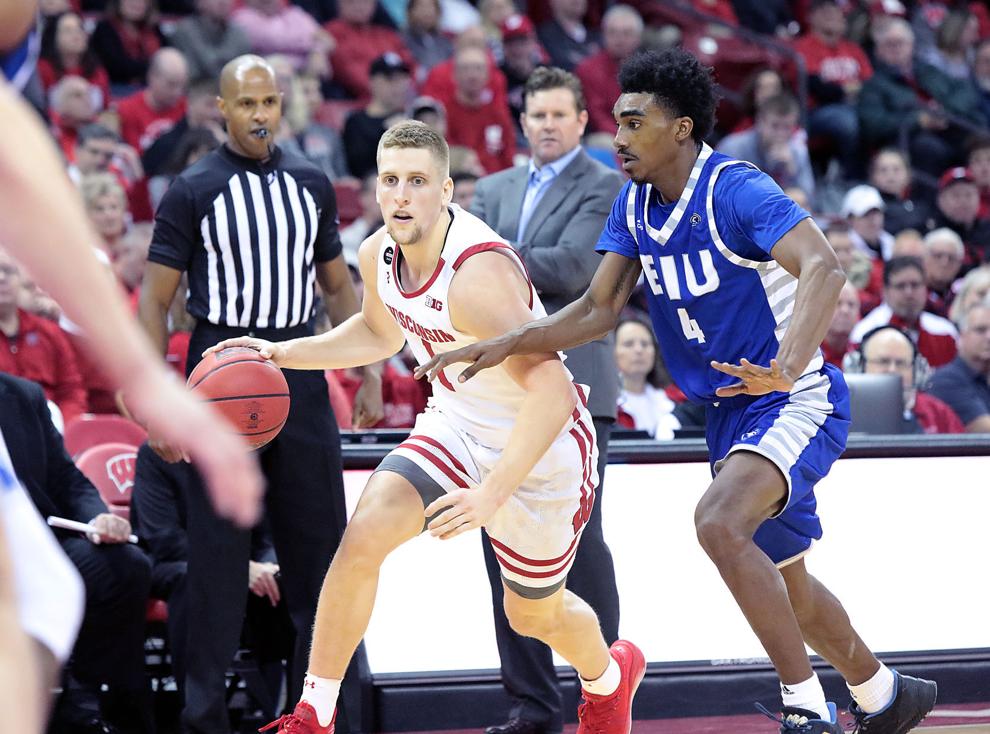 Badgers 65, Panthers 52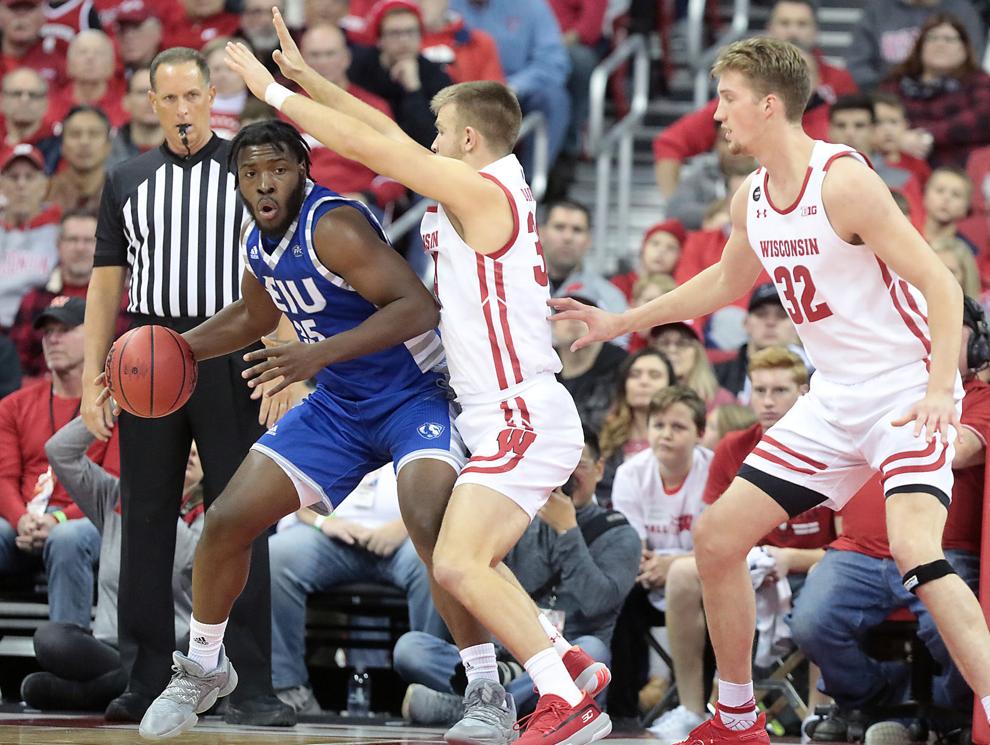 Badgers 65, Panthers 52
Badgers 65, Panthers 52