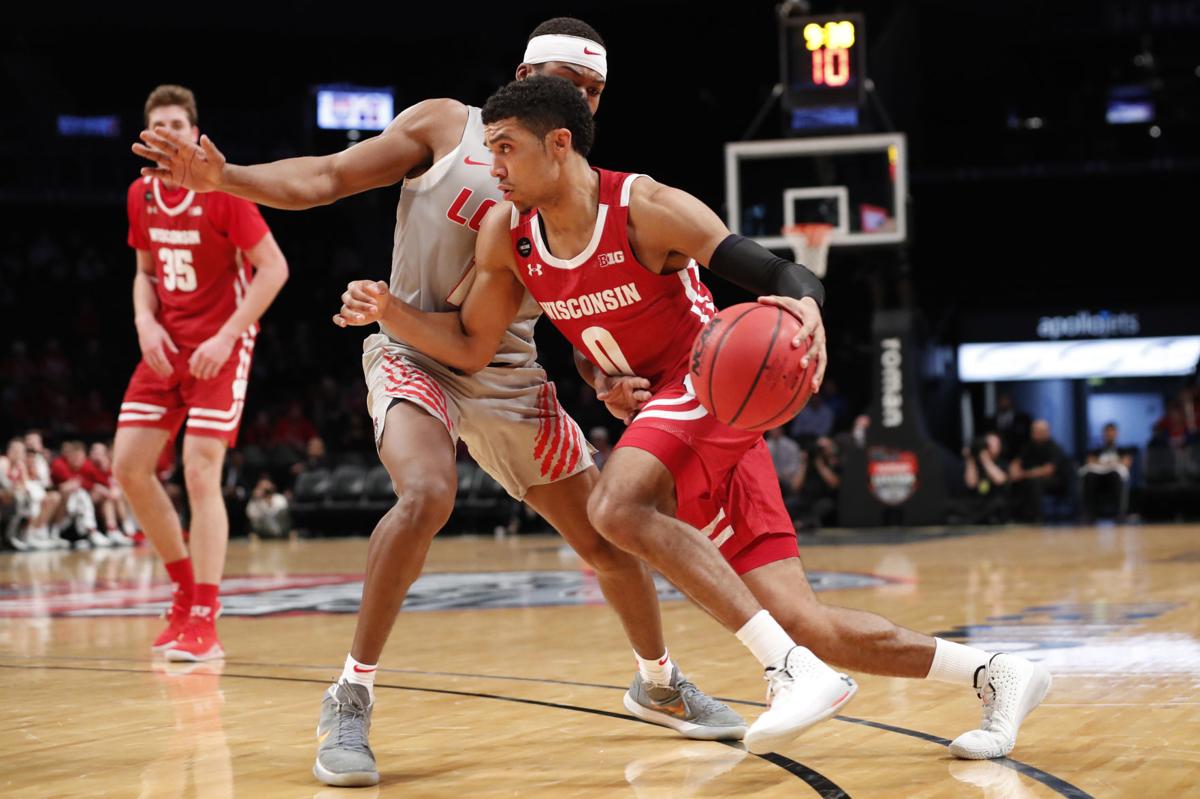 NEW YORK — The conversation in the locker room turned to gallows humor Tuesday night after the University of Wisconsin men's basketball team somehow shot the ball worse than it did the previous evening, which wasn't an easy task.
The end result — the Badgers dropped a 59-50 decision to New Mexico in the consolation game of the Legends Classic — was no laughing matter. It left UW, now 0-3 away from home, exiting the opening month of the season with a pretty empty résumé and its confidence shaken after a pair of ugly defeats at the Barclays Center in Brooklyn.
Afterward, junior forward Nate Reuvers and his teammates scanned the box score and wondered aloud how in the world a team can go 2 of 26 from 3-point range as the Badgers did against the Lobos?
"We were saying that if we shot all those left-handed, we'd probably make as many or maybe more," Reuvers said. "We'd probably make three."
The loss to New Mexico (6-2) followed a similar script to the one against Richmond on Monday. After going 7 of 27 from beyond the arc with 15 turnovers against the Spiders, the Badgers combined poor outside shooting with 14 turnovers to lose to a team outside the power conferences for the second day in a row.
Part of the frustration for UW was that it played well enough defensively to win both games. Richmond and New Mexico each finished with less than a point per possession.
But the Badgers managed to score only 102 total points in two games in Brooklyn, a brutal display of offense.
"You can't win games scoring 50 and 52," Reuvers said. "Well, you can, but it's hard."
Reuvers scored 16 points to lead the Badgers (4-3), while junior point guard D'Mitrik Trice added 11. After committing 10 turnovers in the first half, UW cleaned some things up after halftime and was more efficient.
But the 3-point shooting was consistently dreadful. After Trice made one on the second possession of the game, UW missed its next 13 attempts. After senior guard Brevin Pritzl ended that drought in the second half, the Badgers missed their final 11 tries from beyond the arc.
This from a team which had connected 36 times from 3-point range while shooting at a 44-percent clip over its previous three games.
Good shooting can become contagious, but it appears it also goes the other way for the Badgers. UW coach Greg Gard admitted he was baffled how his team could shoot so well one week and so poorly the next.
"Yeah, because they haven't been streaky in practice really and in drills," Gard said. "They've shot it (consistently). We've gone from one end of the spectrum to the other, from how we shot before we came here to these two (games). As I told the team, you don't yell somebody into shooting better."
The scary part for the Badgers is they once again struggled to score against an opponent that, like Richmond, is hardly known for its defense. New Mexico was No. 202 in the nation last season in KenPom's adjusted defensive efficiency.
But Lobos coach Paul Weir said his team underwent a change of defensive philosophy in the offseason because of the 3-point line being moved back. Weir essentially said he's content letting opponents fire away from beyond the arc.
"The intent for us is to keep our bigs out of foul trouble, get opposing teams off the free throw line and out of the paint," Weir said. "We were able to do that, I think, pretty well tonight."
You have free articles remaining.
Senior guard JaQuan Lyle scored 14 points to lead four players in double figures for New Mexico, which didn't exactly light up the scoreboard from the perimeter, going 3 of 13 from 3-point range. But the Lobos, unlike the Badgers, had a primary way to generate offense and finished with 34 points in the paint.
UW has no consistent Plan B when its shots from the outside aren't falling. It didn't help matters that Reuvers got in foul trouble and eventually picked up his fifth late in the game, but the Badgers' paint production was minimal (18) and their production from the free throw line (12 of 15) was modest as well.
"I think that the biggest thing is we got really good looks today and they just didn't go down," Trice said. "The other thing is we've got to attack the basket, we've got to continue to get points in the paint.
"If we lock in on defense like we have been, then we continue to mix it up by getting points in the paint and from outside, we'll have better luck."
The Badgers finally got their slumping offense going for a bit in the second half Tuesday, scoring 14 points over a span of six possessions, and pulled within 42-39 on a mid-range jumper by Reuvers.
UW, which trailed by as many as 11 points in the first half and 10 in the second half, was within 48-45 after a jumper by Kobe King with 5:32 remaining.
But the Badgers followed that basket with four consecutive empty possessions.
One sequence in particular summed up UW's day: It came with just under 15 minutes to go in the game and included three players — Brad Davison, Pritzl and Aleem Ford — missing 3-pointers on the same possession.
All three were good looks, too.
"I thought we had a lot of wide-open ones — I mean, nobody near us at times," Gard said. "How do you shoot it so well the last week or two and can't throw it in the ocean?"
Gard will be asking himself that question over and over as UW exits the month of November with zero wins away from home. The Badgers headed into December last season with four wins in that category, essentially giving them a strangle hold on an NCAA tournament bid.
This season, they have plenty of work to do after a rough opening stretch.
"I wouldn't say I'm concerned," Trice said. "It's early in the season right now. Obviously, these are two big losses that we have on our résumé, but there are plenty of opportunities throughout the rest of the season.
"It does hurt us in the long run, losing these two games on the road, but we've just go to continue to work. If we continue to do that, we'll get some nice wins on the road."
---
Photos: Wisconsin Badgers offense misfires in loss to New Mexico Lobos in Legends Classic
Lobos 59, Badgers 50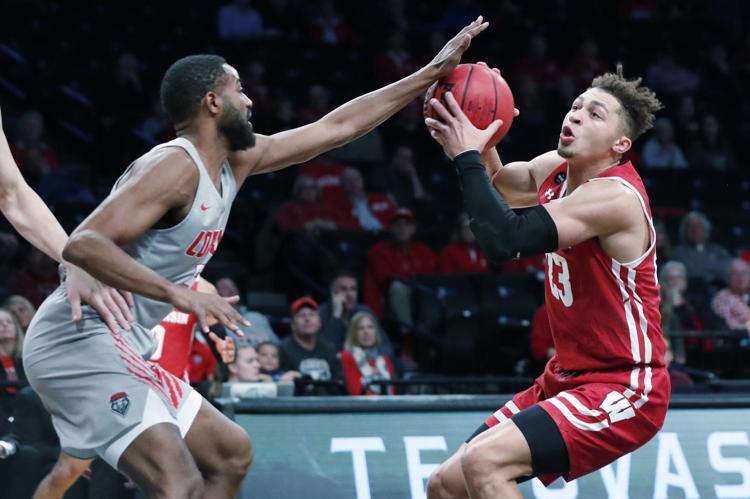 Lobos 59, Badgers 50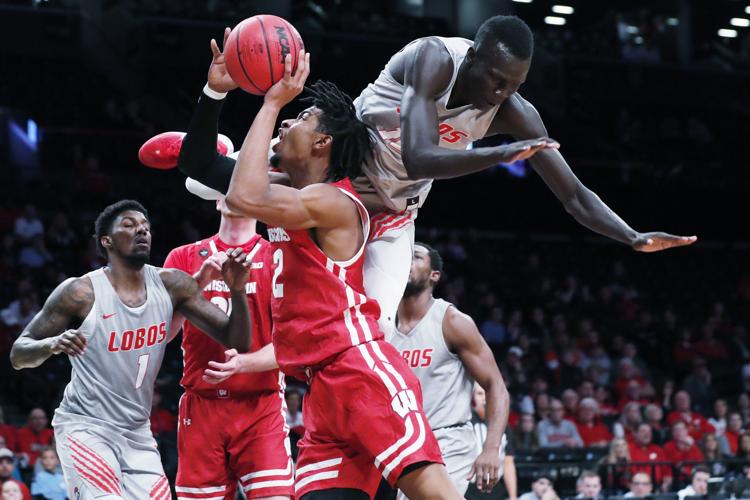 Lobos 59, Badgers 50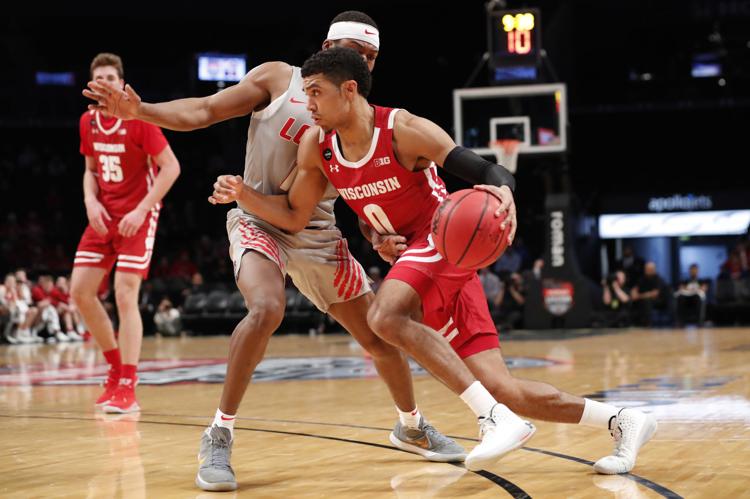 Lobos 59, Badgers 50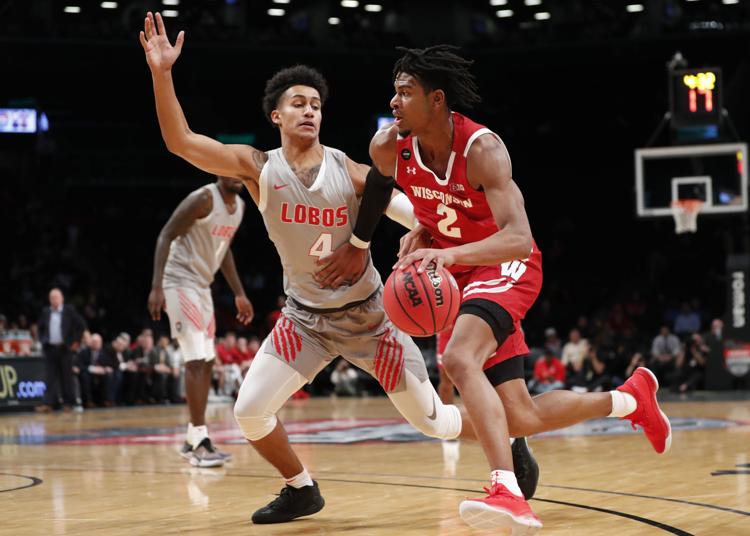 Lobos 59, Badgers 50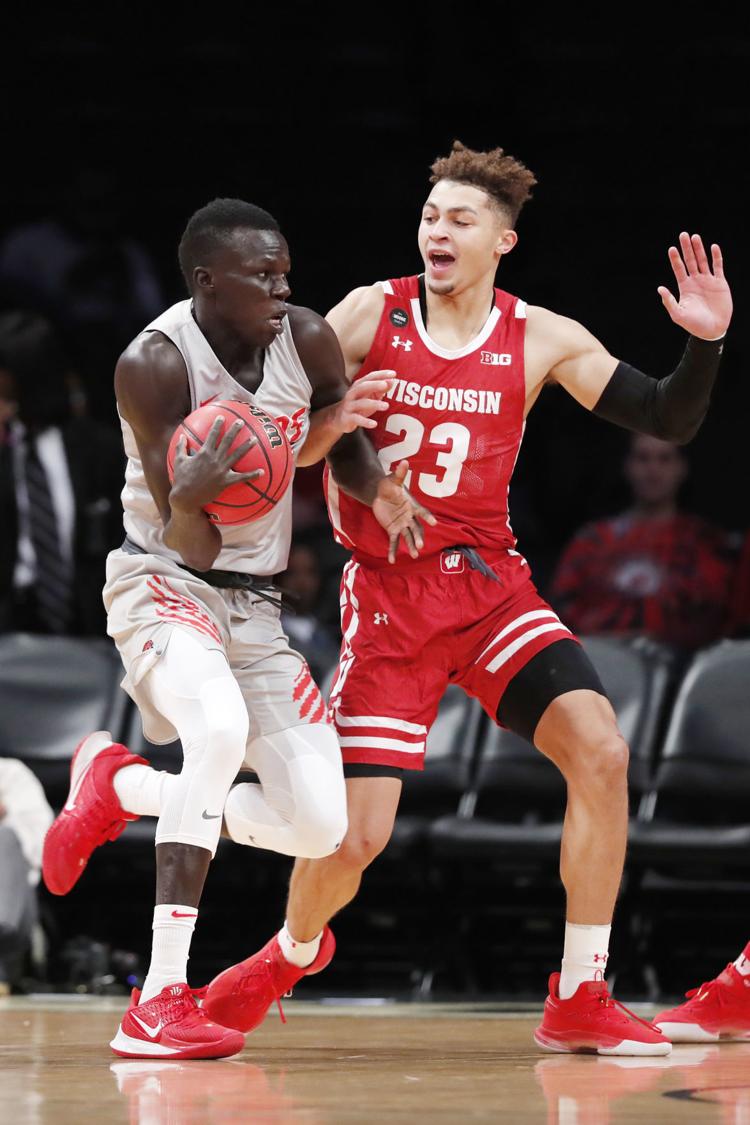 Lobos 59, Badgers 50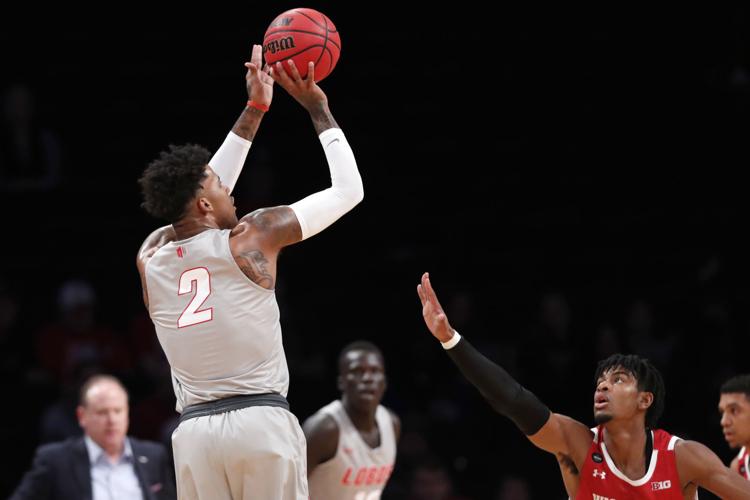 Lobos 59, Badgers 50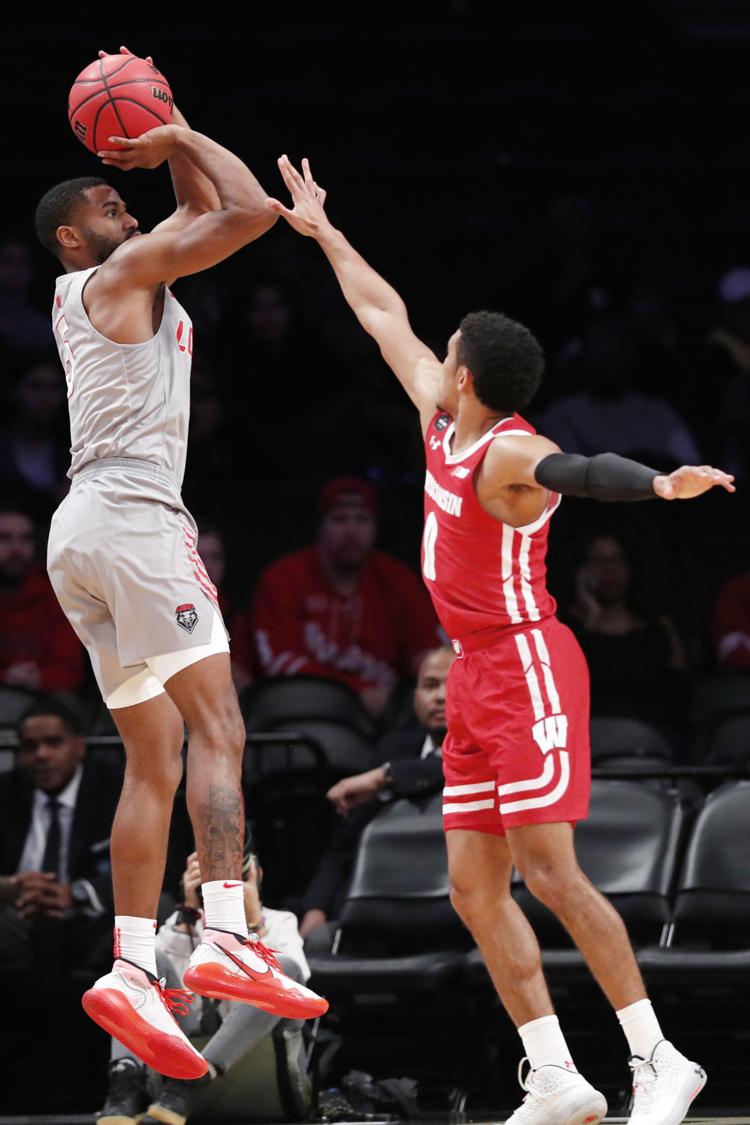 Lobos 59, Badgers 50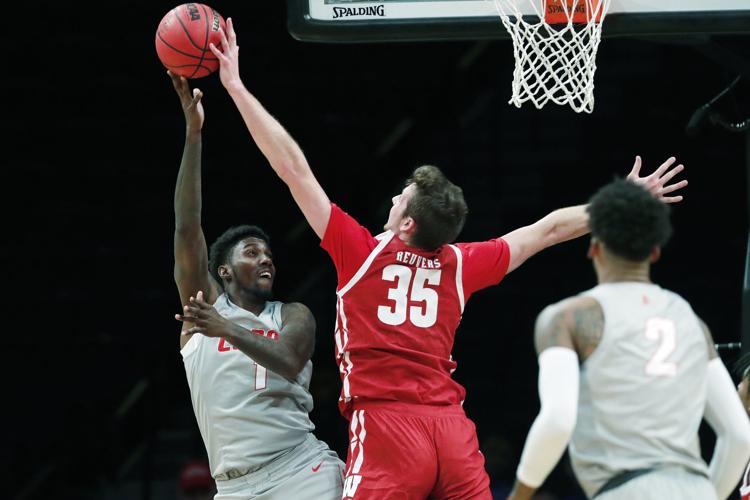 Lobos 59, Badgers 50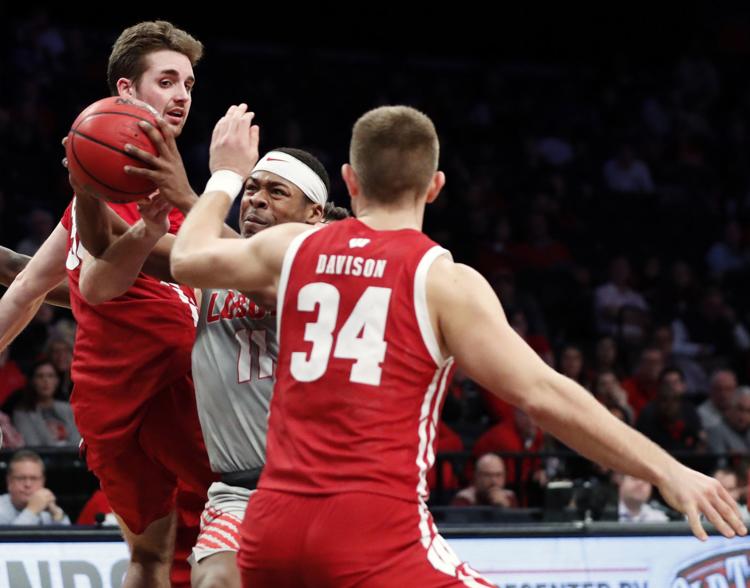 Lobos 59, Badgers 50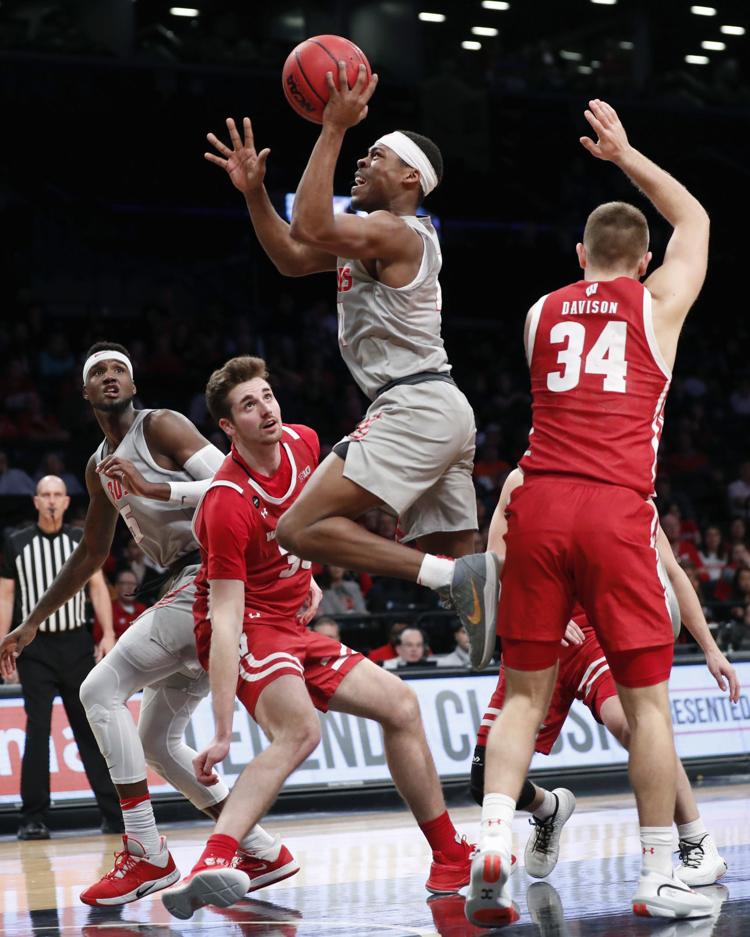 Lobos 59, Badgers 50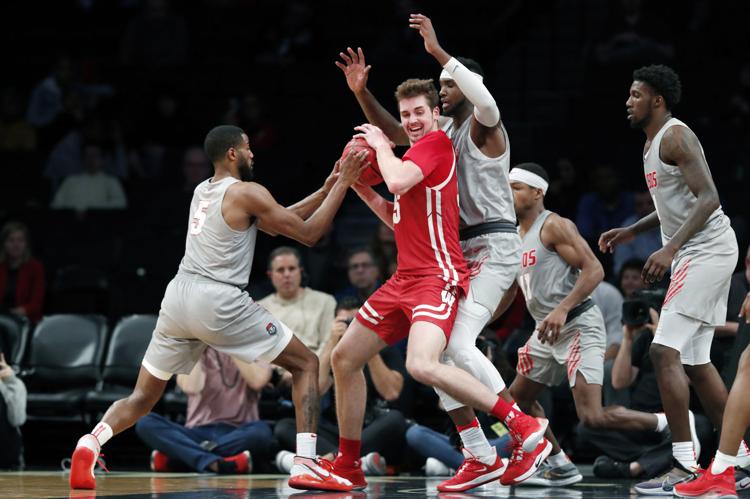 Lobos 59, Badgers 50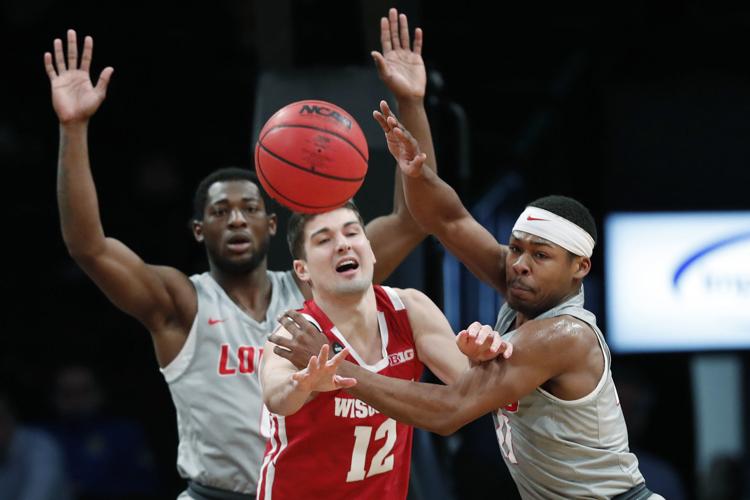 Lobos 59, Badgers 50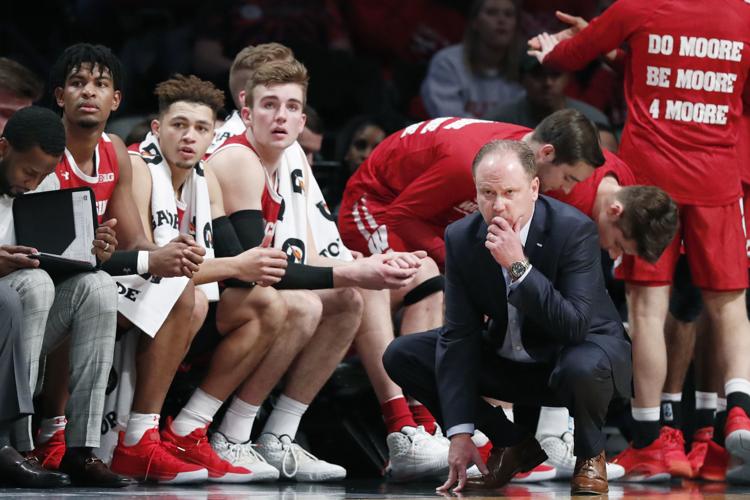 Lobos 59, Badgers 50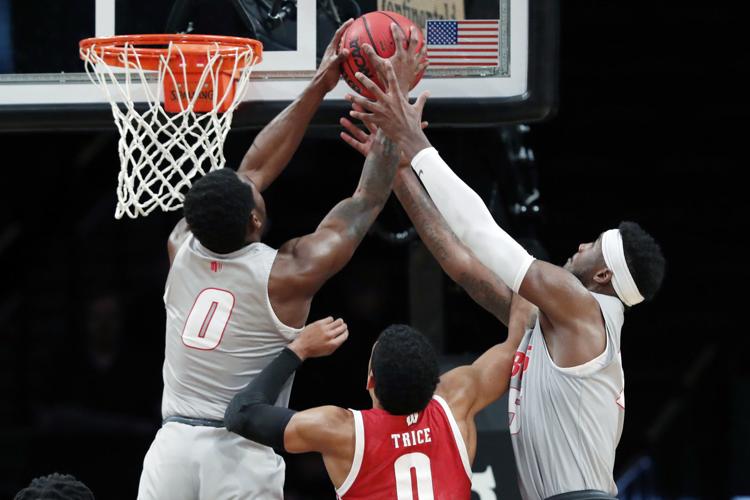 Lobos 59, Badgers 50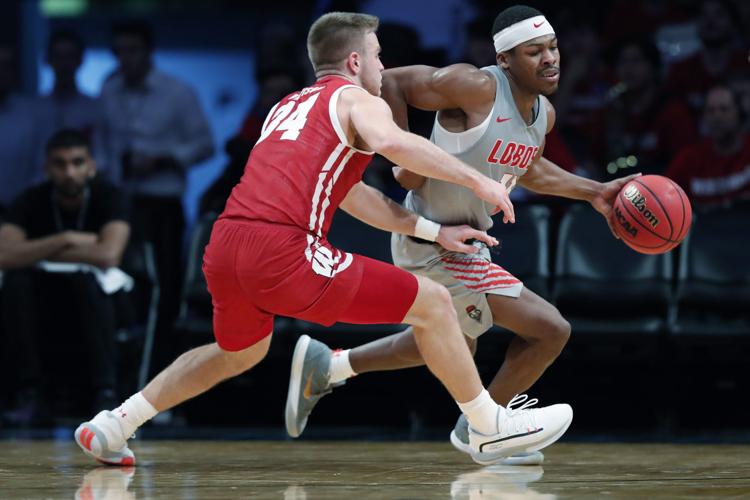 Lobos 59, Badgers 50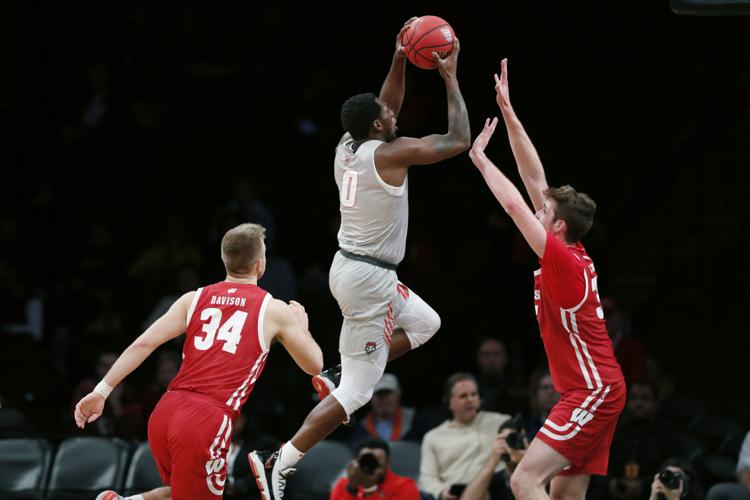 Lobos 59, Badgers 50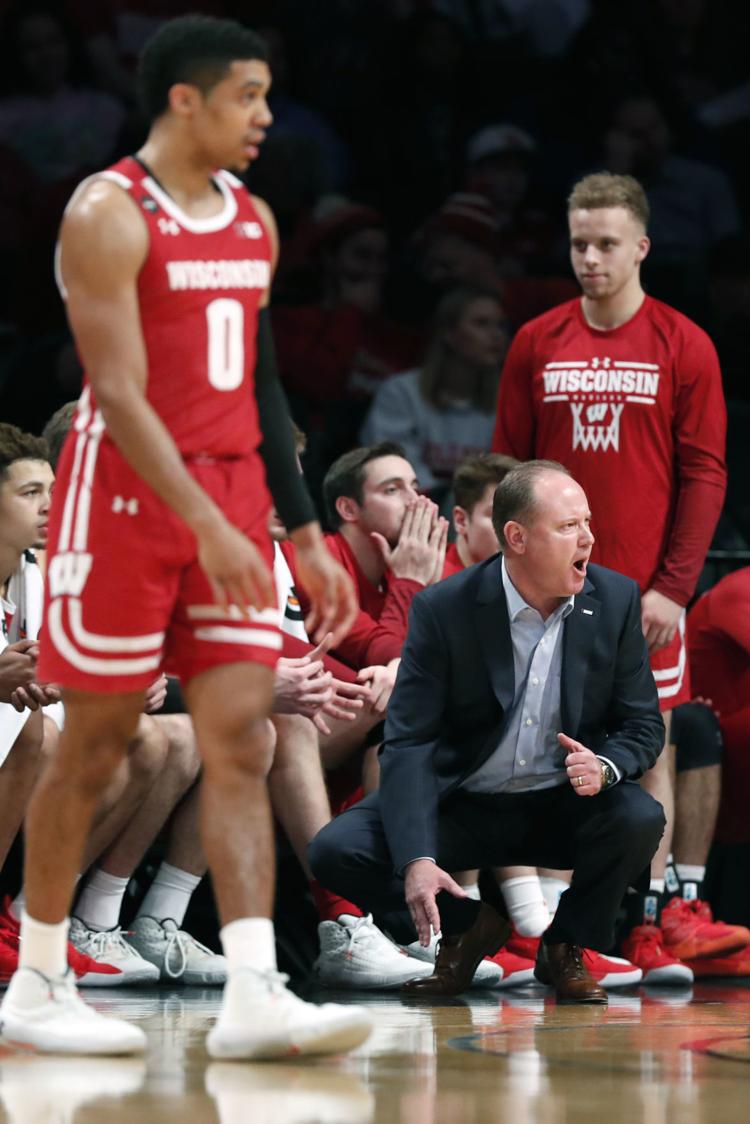 Lobos 59, Badgers 50