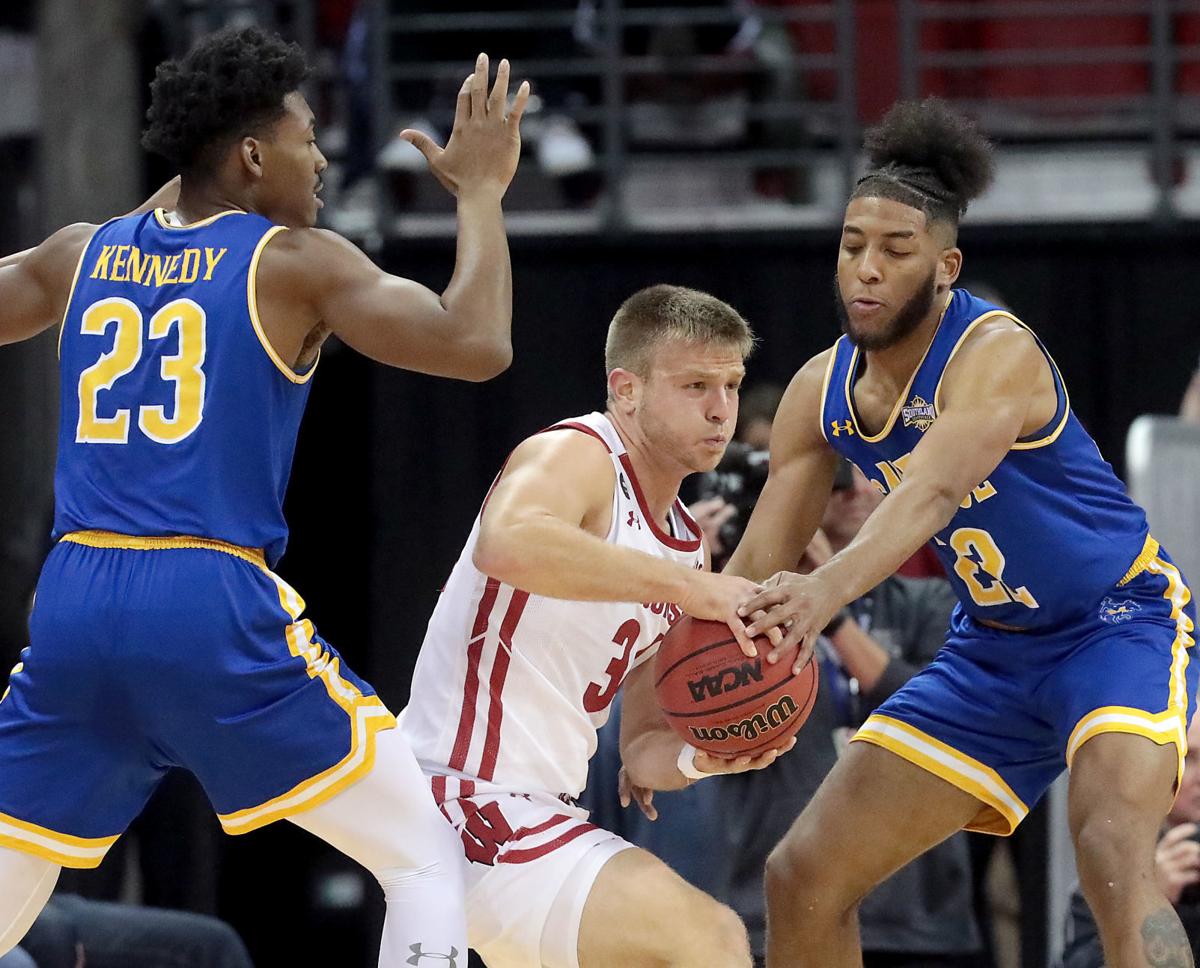 It wasn't the missed shots that Greg Gard was lecturing his University of Wisconsin men's basketball team about during the halftime break Wednesday night.
Instead, it was how little pride they'd shown on defense during the opening 20 minutes of the game.
The Badgers improved on both ends of the court in the second half and ended up rolling to an 83-63 victory over McNeese State at the Kohl Center.
Junior guard Brad Davison scored 24 points and junior forward Aleem Ford added a career-high 16 for UW (2-1), which played without injured starter Kobe King and had to use some funky lineups at times due to its two frontcourt starters being in foul trouble.
The Badgers shot 61 percent in the second half and, more importantly, finally stopped trading baskets with the Cowboys.
"Nice to see the ball go in," Gard said, "but the catalyst was we were much better defensively in the second half."
Sha'Markus Kennedy scored 18 of his 20 points in the first half for McNeese State (1-3), which trailed only 37-34 at the break despite playing on Monday night and getting only one day to prepare for the Badgers.
UW junior Nate Reuvers, the reigning Big Ten Player of the Week, spent much of the game in foul trouble. The Cowboys went right at Reuvers the first three trips down the floor, scoring over a 6-foot-11 forward who was coming off a nine-block performance against Eastern Illinois.
Meanwhile, Ford had three fouls by halftime and the Badgers had 11 as a team at the break.
"We were a step slow and late on things and letting the ball get to high-percentage areas too much and Kennedy got really comfortable," Gard said. "When you're late and reacting instead of anticipating defensively, that's when you pick up fouls and that's what happened with Nate and Aleem. The second half was much better."
It certainly didn't hurt that, after 2½ games of cold shooting from the perimeter, the Badgers finally proved that, yes, they can actually make 3-pointers at a decent clip.
UW went 3 of 13 from beyond the arc in the first half Wednesday, putting them at 22 percent (11 of 50) from that range for the season.
But senior guard Brevin Pritzl, who finished with 13 points off the bench, opened up the second half with a 3-pointer and junior point guard D'Mitrik Trice followed by draining two 3s in a span of three possessions.
You have free articles remaining.
At one point in the second half, UW was 7 of 8 from beyond the arc with 34 points in 17 possessions.
"We got really good quality looks in the first half," Davison said. "Like we always harp on, we have a lot of great shooters on this team that put a lot of time in, so we're all confident in our own shot but also confident in one another's shots that they'll get in."
King sat out the game after injuring his left ankle in practice Monday night. Gard wouldn't provide a timeline on King's status, though it appeared the sophomore wing was moving around well while rebounding for his teammates in pregame warmups.
It's possible King was held out as a precaution leading into UW's game against in-state rival Marquette on Sunday.
Jonathan was born the morning of Feb. 27, 2002, and Jordan arrived about eight minutes later. After they'd been swaddled in blankets, their father took them into his long arms and posed for a photo with some props: a pair of orange, Nerf basketballs.
The Badgers don't have much depth to begin with, so King's absence and Reuvers' foul trouble left Gard searching for options. He used Ford and freshman Tyler Wahl at the center position in small lineups and went with a seldom-used walk-on — sophomore Walt McGrory — to help plug a hole in the backcourt.
Gard said McGrory has caught the coaching staff's attention with his play in practice the past few weeks, and he certainly provided a boost against the Cowboys.
McGrory, who didn't play in UW's first two games and entered the game with 11 career points, had all of his career-high nine points by halftime.
At one point, McGrory had seven of the Badgers' 15 points in the game.
"I just tried to be ready for the moment and just play solid, get good shots for our guys, attack, don't be timid," McGrory said. "It felt good, and I just felt like I was prepared. It was fun."
Davison also provided a much-needed lift to a struggling offense with 14 points in the first half. He finished the game 3 of 4 from 3-point range after making only one in the first two games.
McNeese State doubled the post, daring UW to make shots from the outside. That strategy worked for a half but backfired after halftime.
"They got in a rhythm, unfortunately," Cowboys coach Heath Schroyer said.
---
Photos: Wisconsin Badgers find shooting touch in 83-63 win over McNeese State Cowboys
Badgers 83, Cowboys 63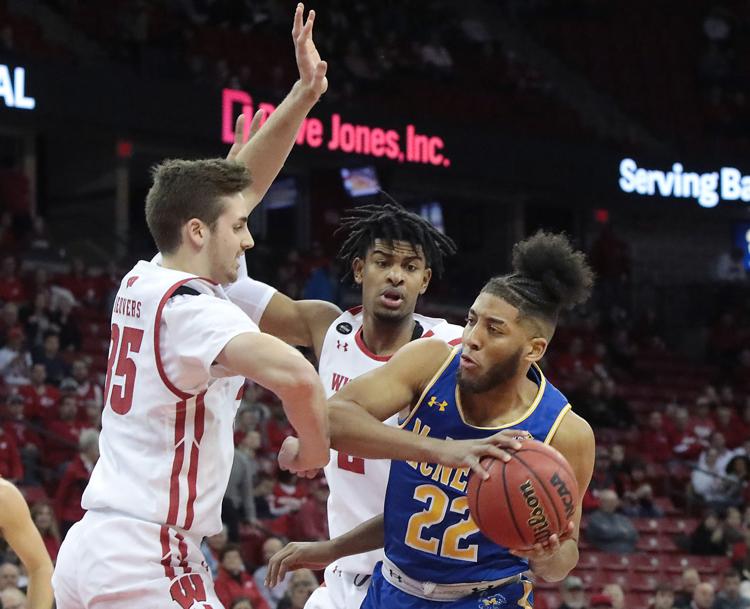 Badgers 83, Cowboys 63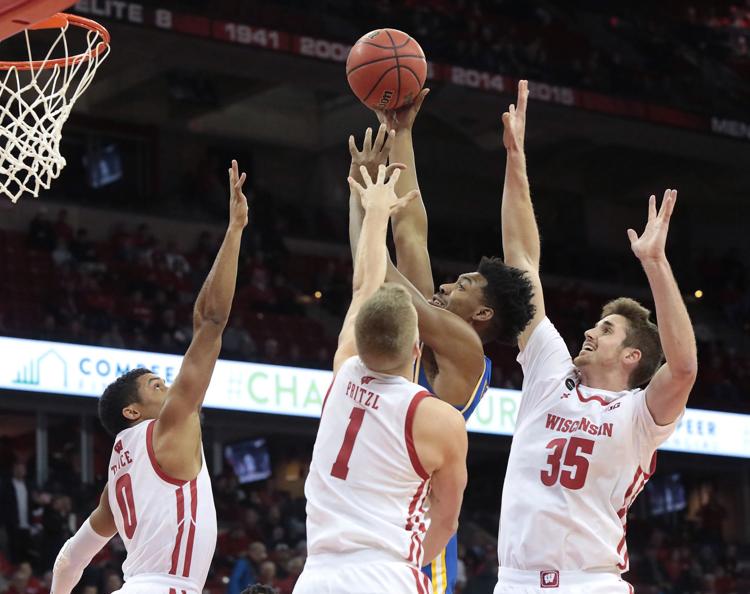 Badgers 83, Cowboys 63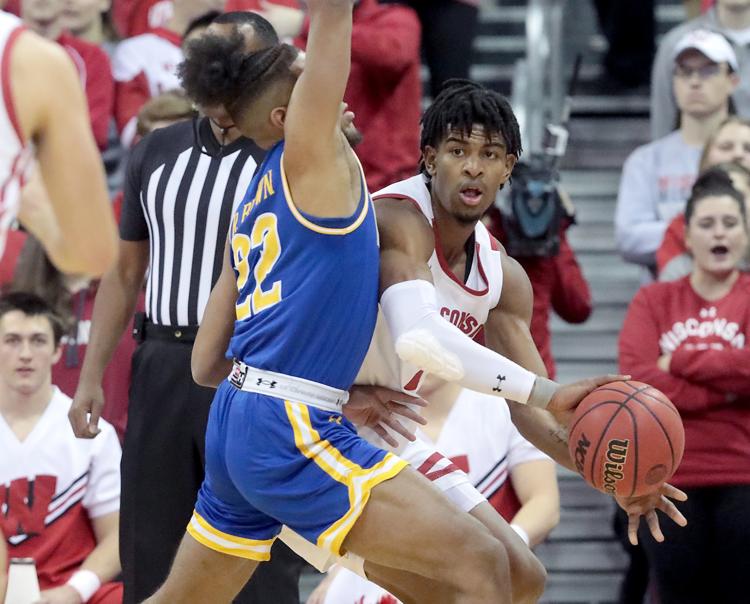 Badgers 83, Cowboys 63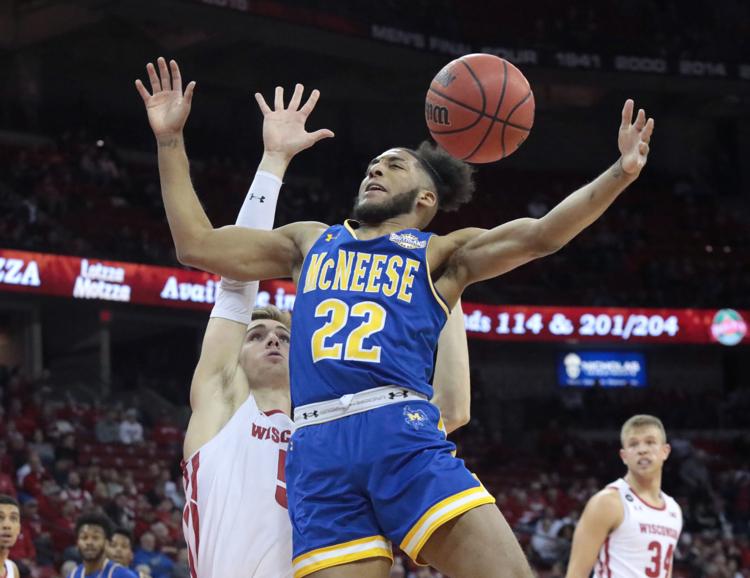 Badgers 83, Cowboys 63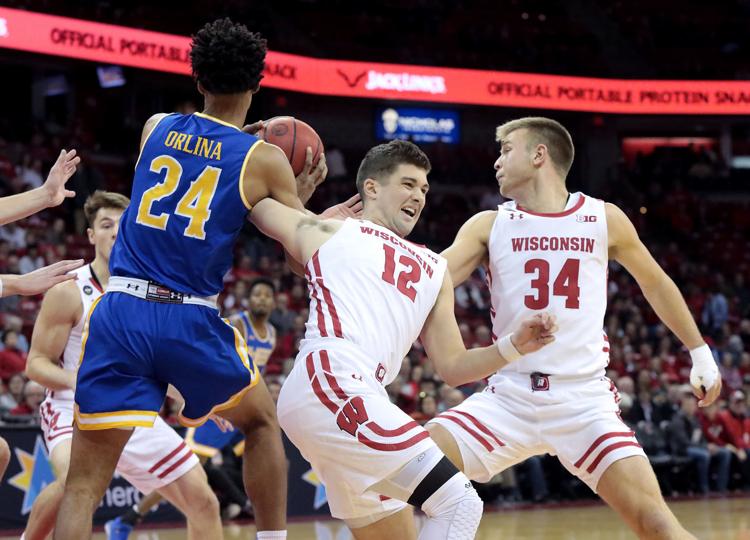 Badgers 83, Cowboys 63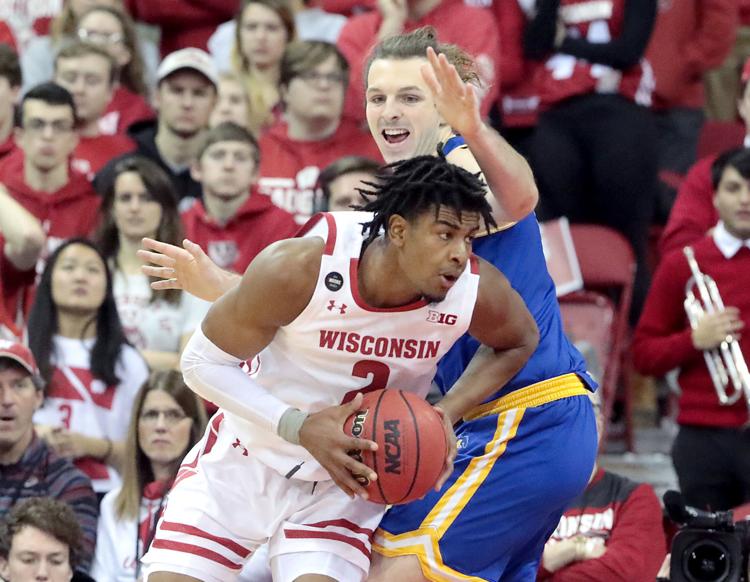 Badgers 83, Cowboys 63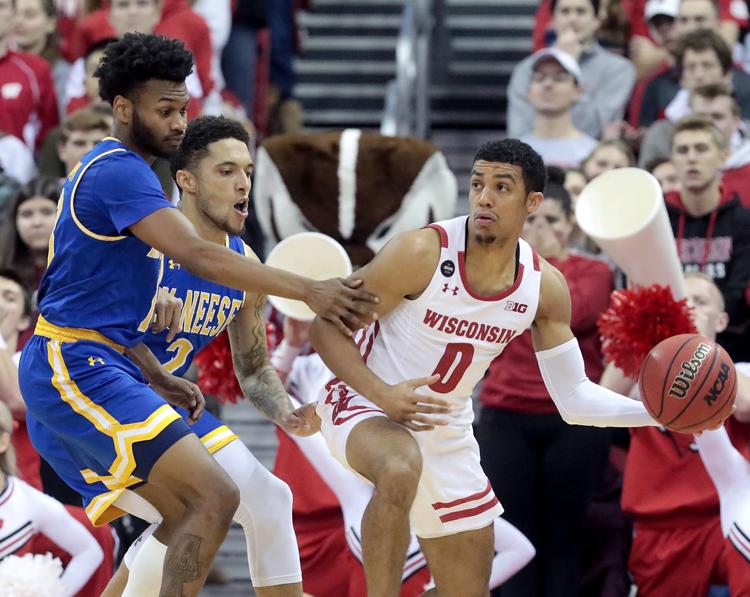 Badgers 83, Cowboys 63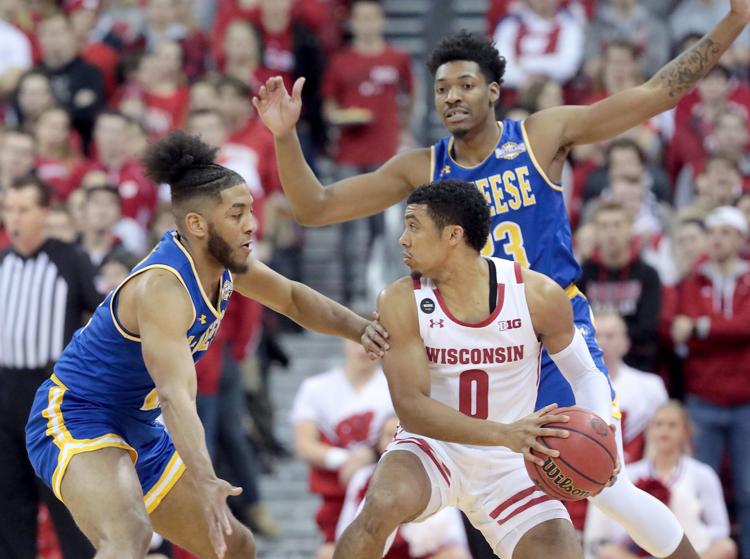 Badgers 83, Cowboys 63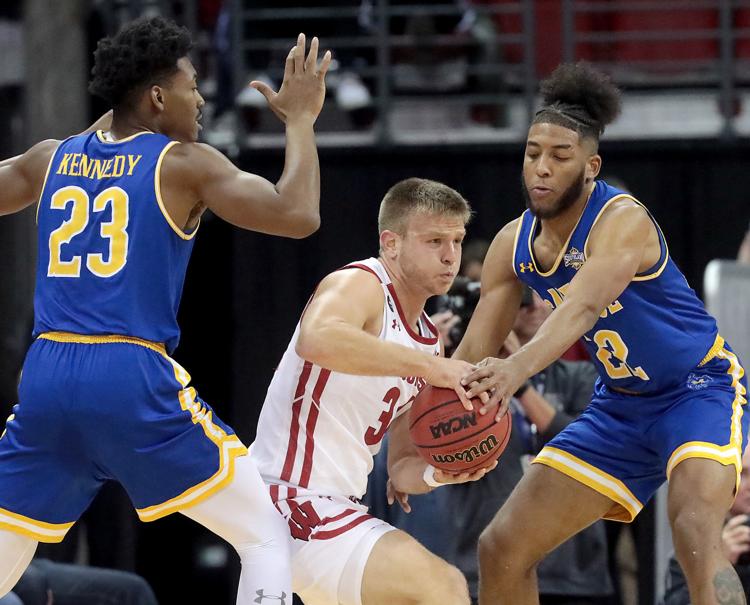 Badgers 83, Cowboys 63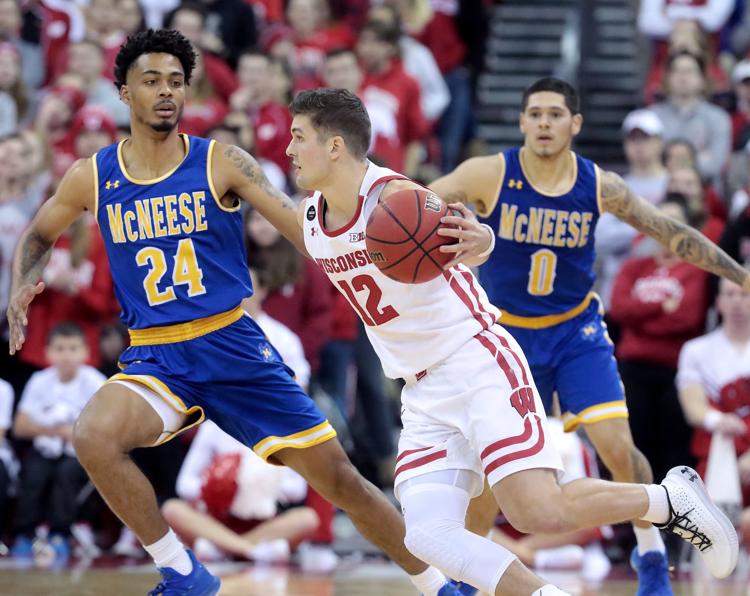 Badgers 83, Cowboys 63
Badgers 83, Cowboys 63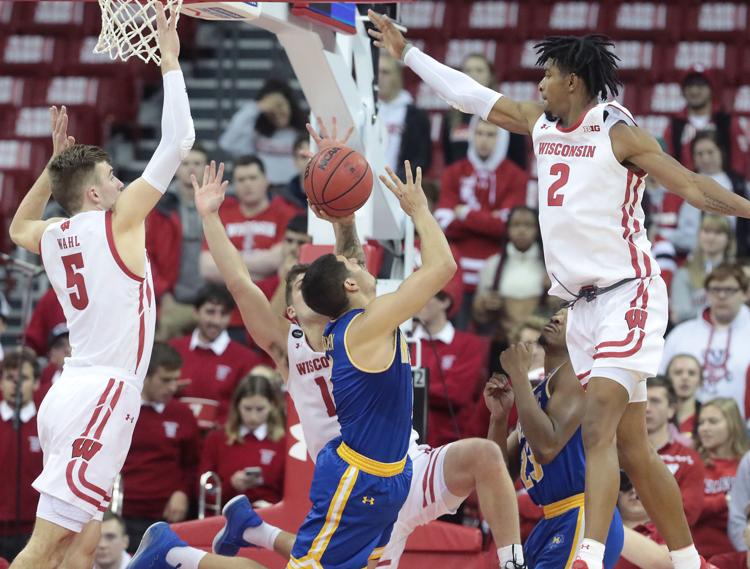 Badgers 83, Cowboys 63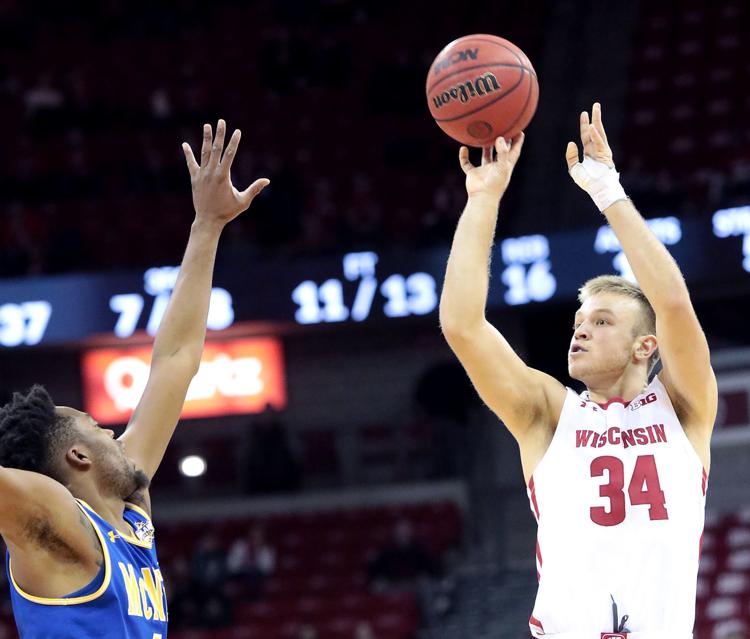 Badgers 83, Cowboys 63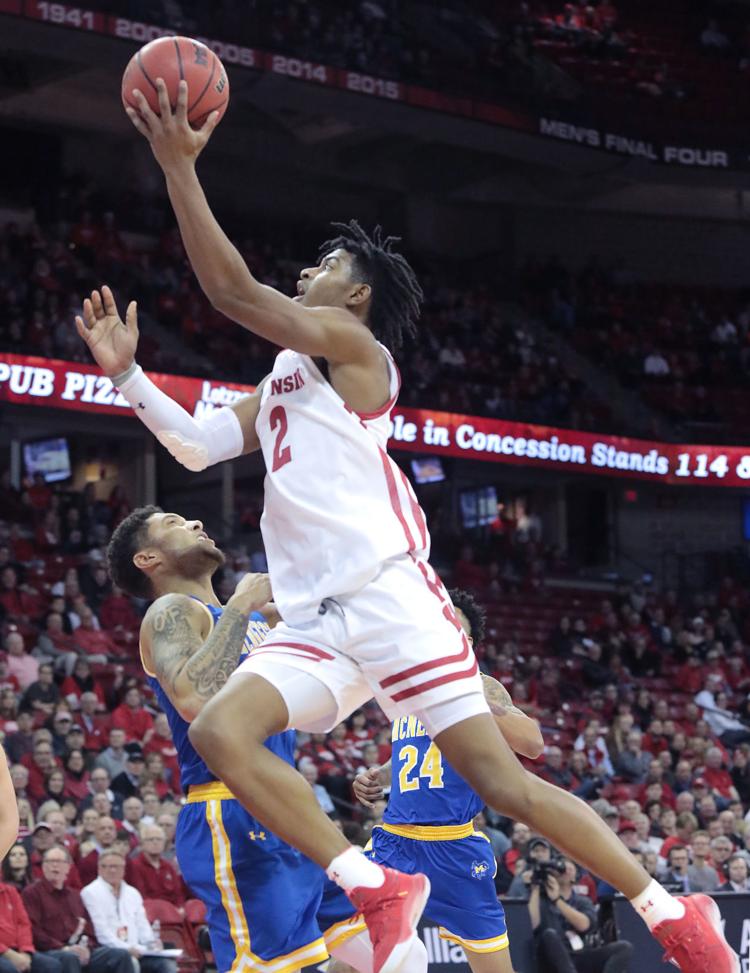 Badgers 83, Cowboys 63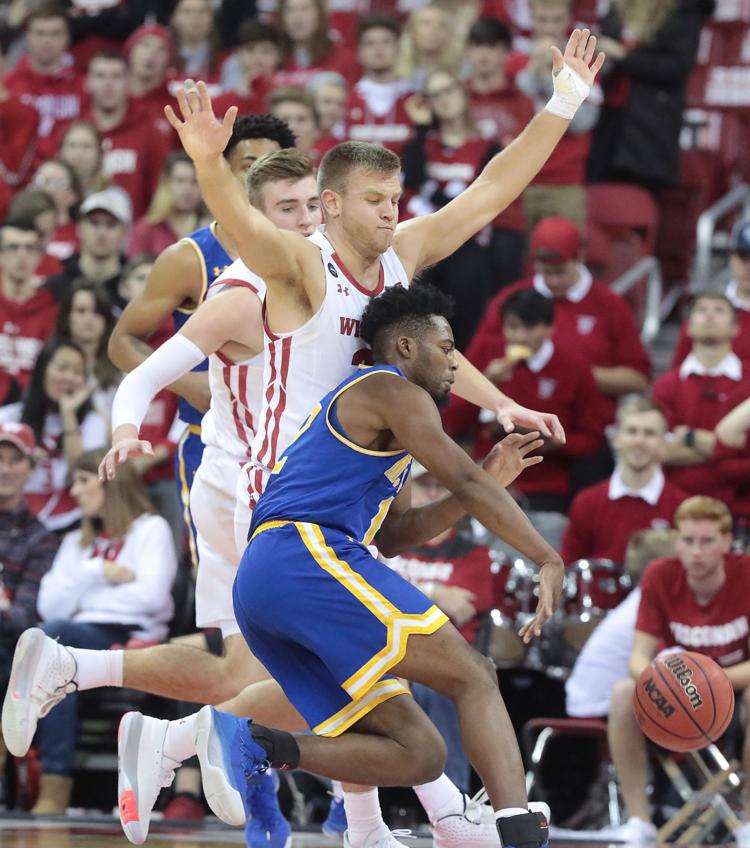 Badgers 83, Cowboys 63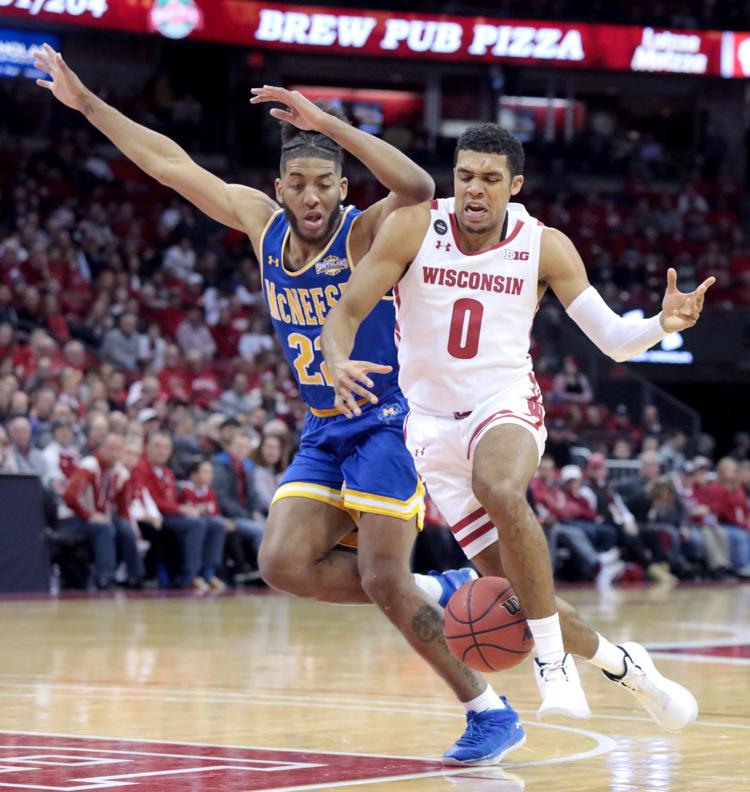 Badgers 83, Cowboys 63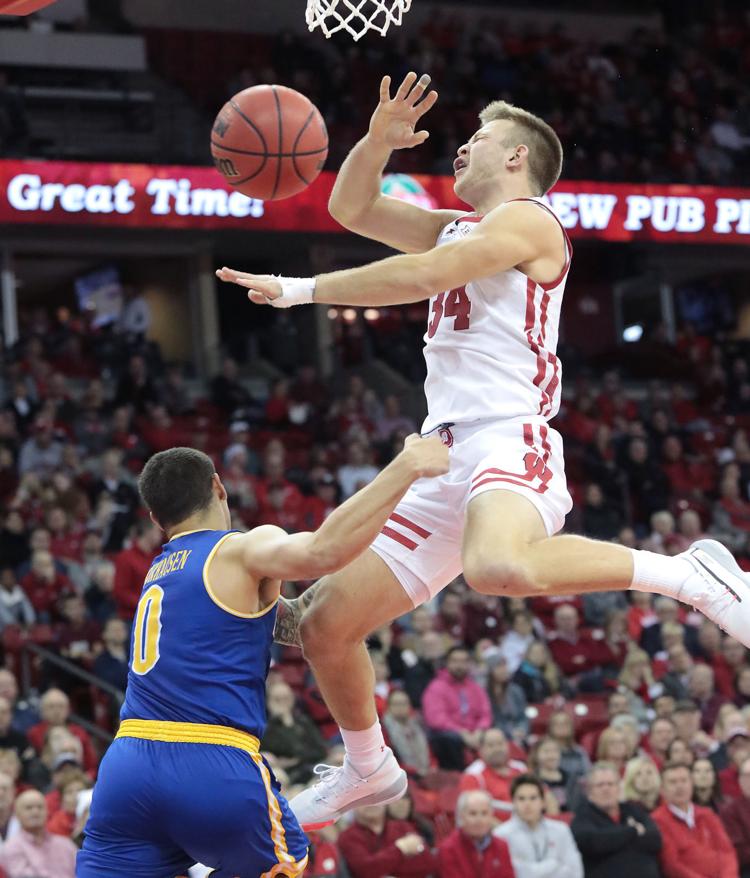 Badgers 83, Cowboys 63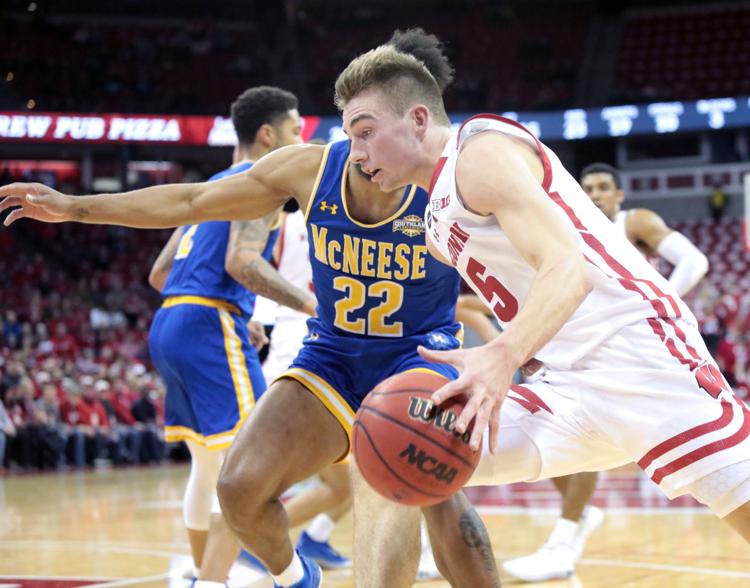 Badgers 83, Cowboys 63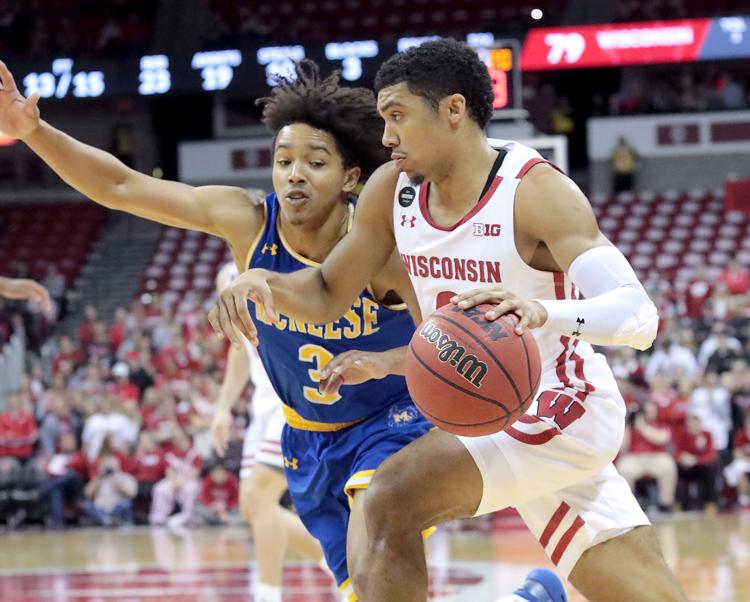 Badgers 83, Cowboys 63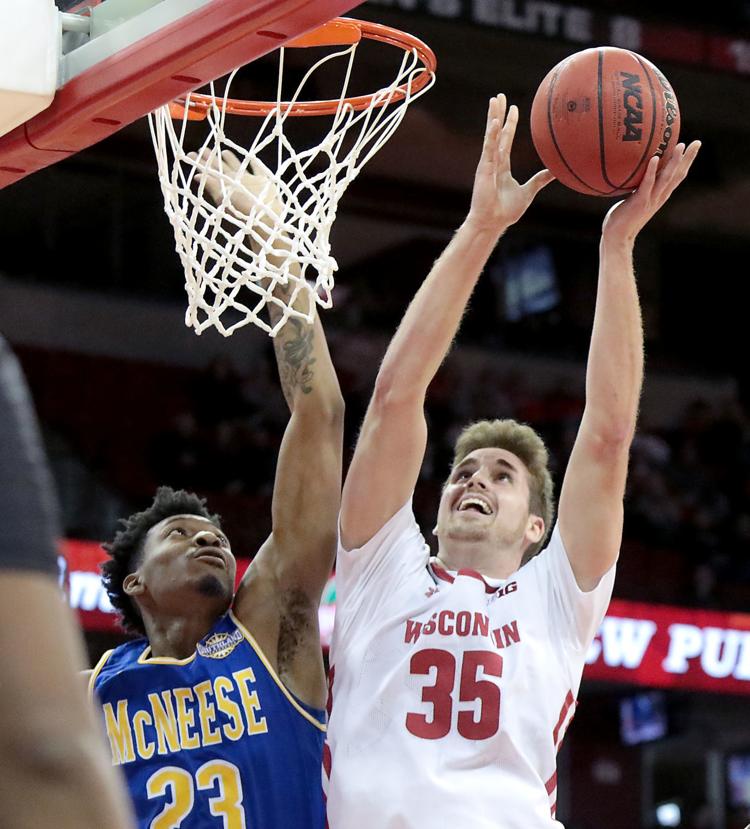 Badgers 83, Cowboys 63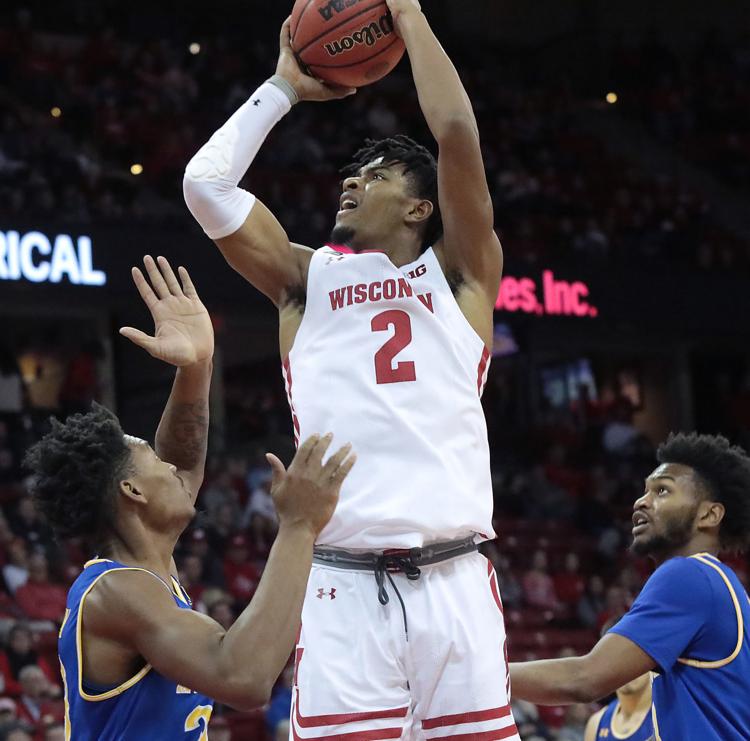 Badgers 83, Cowboys 63
Badgers 83, Cowboys 63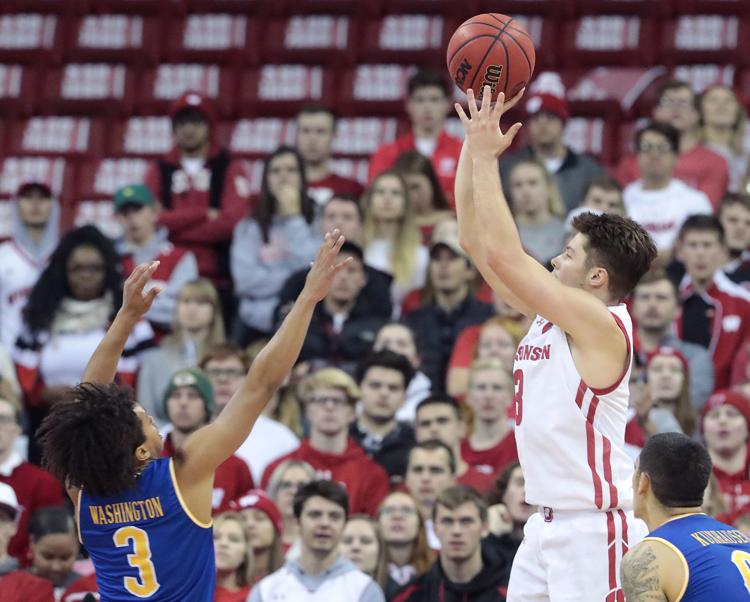 Badgers 83, Cowboys 63