Twenty-five minutes before tipoff Thursday night, Micah Potter stood by himself on the Kohl Center court as the rest of the University of Wisconsin men's basketball team went through some pregame shooting work.
Potter dribbled through his legs and behind his back. He worked on his shooting form, slowly releasing the ball a few feet in the air. Later, when the game officially began, the junior forward took a seat on the bench and spent the next 40 minutes of action encouraging his teammates.
Watching was all he could do, and all he'll be able to do for another month. A few hours after Potter's third and final appeal for eligibility was denied by the NCAA, the Badgers used a balanced attack to coast to an 88-70 win over UW-Green Bay.
Junior forward Nate Reuvers led six Badgers in double figures — the second consecutive game they've accomplished that feat — with 19 points. Brad Davison added 15 points, all of which came before the junior guard was injured late in the first half.
Also reaching double figures for UW (4-1) were junior forward Aleem Ford and sophomore wing Kobe King with 12 points apiece, and senior guard Brevin Pritzl and junior guard D'Mitrik Trice with 10 each. Trice, who also had a career-high eight rebounds and matched his career best with seven assists, said it was "business as usual" despite the Badgers finding out they wouldn't be adding Potter to the lineup anytime soon.
"We hadn't played with Micah yet, so it's not like something has changed," UW coach Greg Gard said. "We had a game to play."
The Badgers went 15 of 31 from 3-point range, threatening the single-game program record of 17 connections from beyond the arc set against Coppin State on Dec. 23, 2010.
Seven UW players made 3-pointers, with Davison and Trice making three apiece.
"If they shoot like that," Phoenix coach Linc Darner said, "I don't know who can beat them."
Potter has been sidelined for the Badgers' first five games this season and will have to sit out five more until the first semester ends. He'll be eligible to make his debut against UW-Milwaukee on Dec. 21.
Exactly a month before that debut came the final word Thursday from the NCAA's Committee for Legislative Relief, a seven-member group that provided no relief to Potter by denying his appeal for the third time in a span of about six weeks. The latest rejection came after Potter participated in a telephonic hearing Thursday afternoon, joined by a group that included Scott Tompsett, an attorney representing him; and multiple members of the UW administration, including athletic director Barry Alvarez.
Potter broke the bad news himself on his Twitter account.
"My eligibility was denied again today," Potter said. "Sadly, we now have closure. I'm extremely disappointed and frustrated that we've reached this point. I'm still confused why I am being punished for behaving in a manner that the NCAA requests of its student-athletes."
After the game, Gard railed on the committee that decided Potter's fate. He called the decision an "injustice" and pointed out that it's unprecedented for a player to sit out three semesters and 45 regular-season games, as Potter will have to do.
Potter left the Ohio State program a few days before the start of the 2018-19 season but remained enrolled in school in Columbus. He arrived at UW last December and, per NCAA transfer rules, has to sit out a full year.
But Gard and others are baffled why Potter has to continue to sit out while the CLR has approved waivers for others around the country who didn't have to miss any games, much less an entire season and part of the next.
You have free articles remaining.
Register for more free articles
Stay logged in to skip the surveys
"Frustrated," Gard said. "The level of frustration has gone beyond anything I have ever experienced in almost 30 years of coaching."
Letters of support from Ohio State athletic director Gene Smith and Buckeyes coach Chris Holtmann were included in the initial waiver that UW filed on behalf of Potter over the summer. But Gard hinted after the game that Potter felt that Ohio State no longer wanted him in the program.
Gard said the CLR stuck to a belief that there weren't any mitigating circumstances in Potter's case, a rationale UW strongly disagreed with throughout the process.
"I don't know, when you're told that you need to distance yourself from the program, that's not mitigating?" Gard said. "There's a lot of ways that coaches can send messages that you're not wanted here anymore."
While Gard admitted he was "irate" after hearing the news, he said Potter handled it better than anyone at UW. The day's events didn't seem to impact the Badgers, who jumped out to a 13-2 lead and forced Darner to call two timeouts in the opening 3 minutes, 6 seconds of the game.
Freshman guard Amari Davis finished with 16 points to lead the Phoenix (1-3), who fell to 1-24 against the Badgers.
Davison injured his left ankle when he landed on Davis while attempting a 3-pointer late in the first half. The shot went in, Davis was called for a foul and, after completing the four-point play, Davison left the game with 1:45 remaining until halftime.
He started the second half but wasn't moving well and was pulled after 2 minutes.
UW led by 25 points after Trice opened the second half with a 3-pointer, but the Phoenix didn't go down without a fight. A 13-2 run helped pull Green Bay to within 67-55 with 9:39 left, forcing Gard to put Davison back into the game.
But Ford made a 3-pointer to stop the run and Trice added another three possessions later after the Phoenix had pulled within 13.
Now, UW begins a difficult five-game stretch without Potter. The Badgers leave Sunday for the Legends Classic in New York, where they will open up with Richmond on Monday and potentially meet No. 19 Auburn a day later at the Barclays Center.
UW also will have a trip to North Carolina State and two Big Ten games — home against Indiana and at Rutgers — before Potter is allowed to play.
Gard said he cares more that Potter has to watch as his eligibility clock ticks away than he does about how UW will survive a challenging slate without the veteran big man.
"I was hoping common sense would prevail in this," Gard said. "Unfortunately, it didn't."
---
Photos: Six Badgers finish in double figures as Wisconsin rolls past UW-Green Bay Phoenix
Badgers 88, Phoenix 70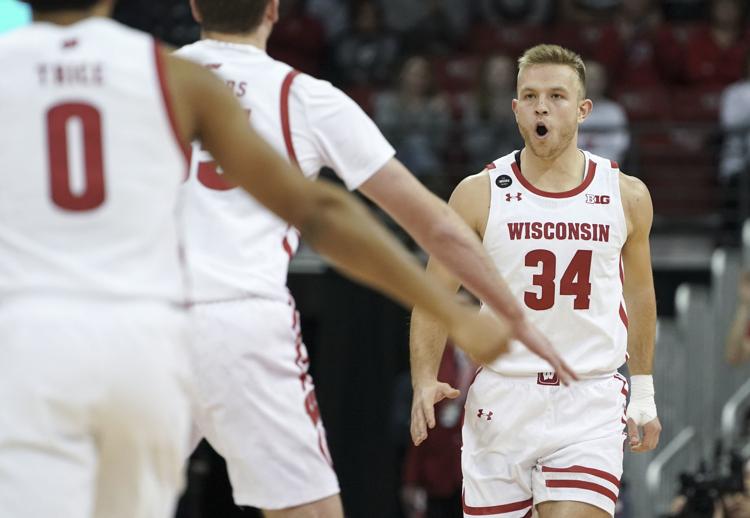 Badgers 88, Phoenix 70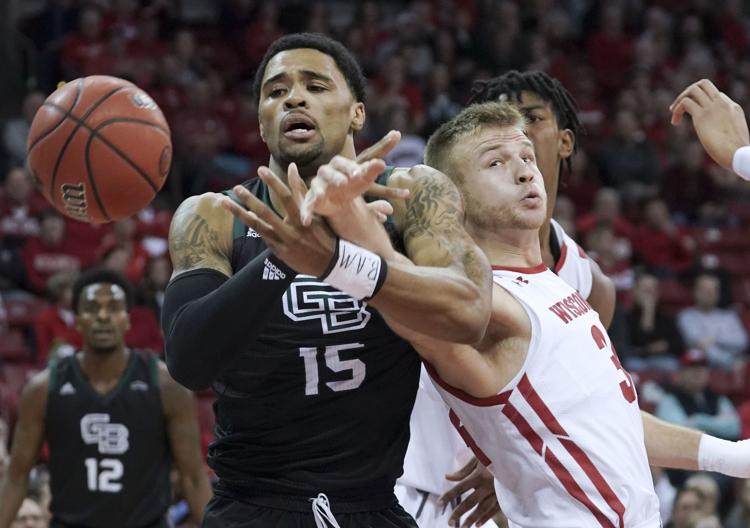 Badgers 88, Phoenix 70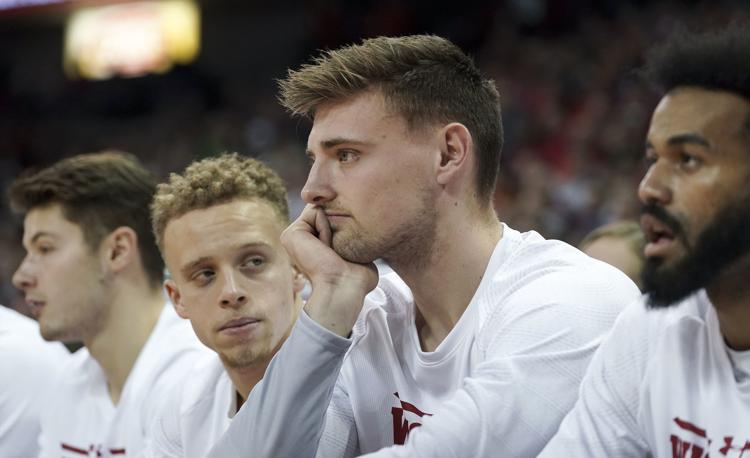 Badgers 88, Phoenix 70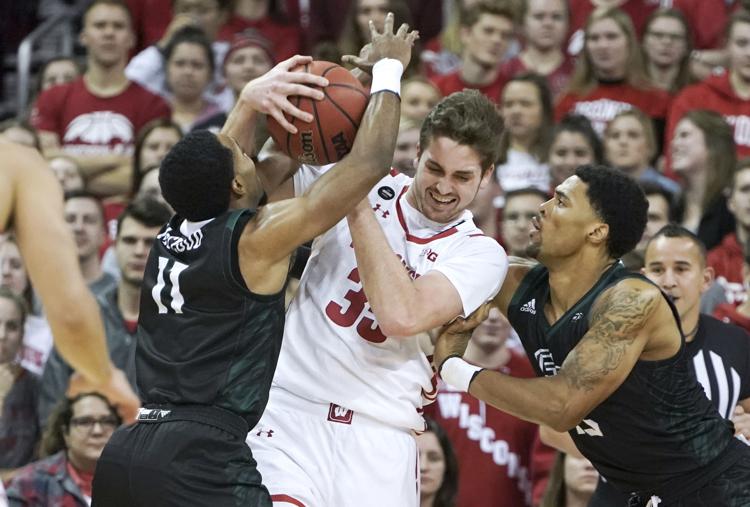 Badgers 88, Phoenix 70
Badgers 88, Phoenix 70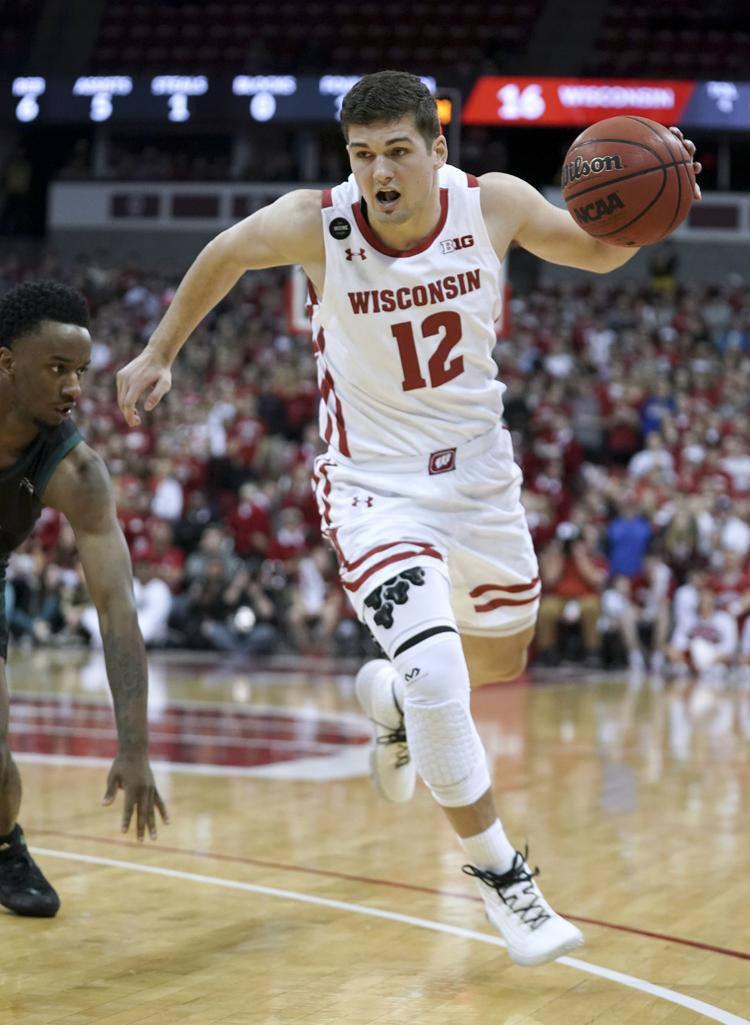 Badgers 88, Phoenix 70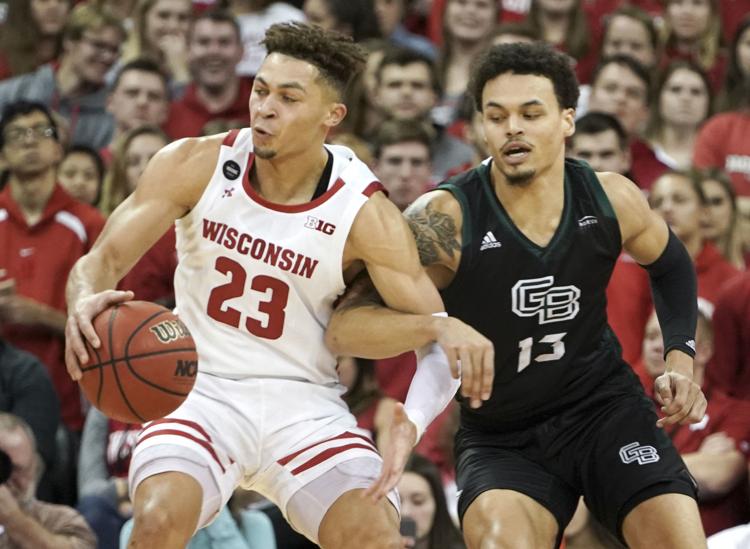 Badgers 88, Phoenix 70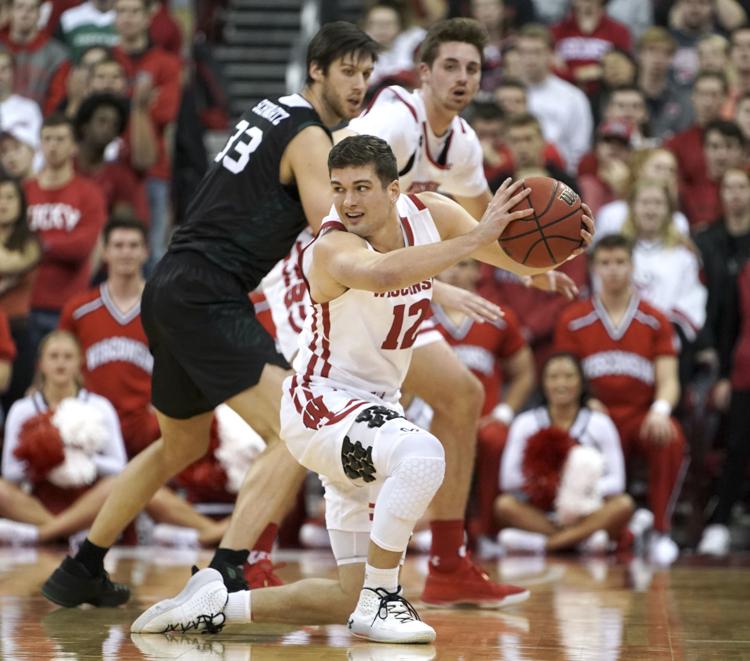 Badgers 88, Phoenix 70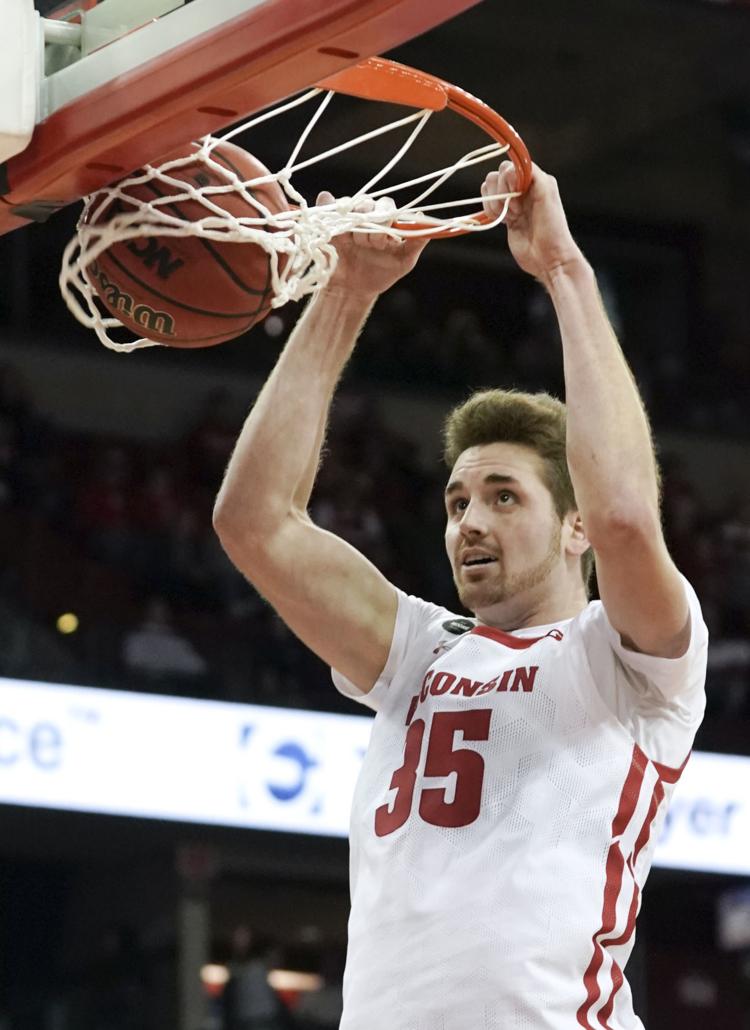 Badgers 88, Phoenix 70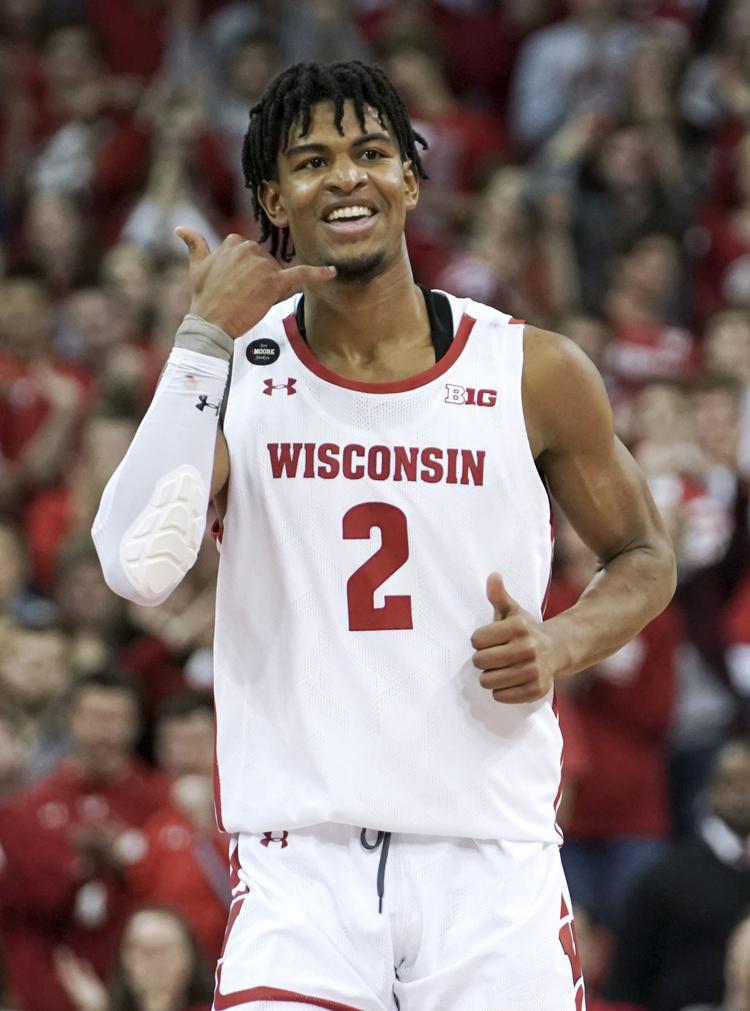 Badgers 88, Phoenix 70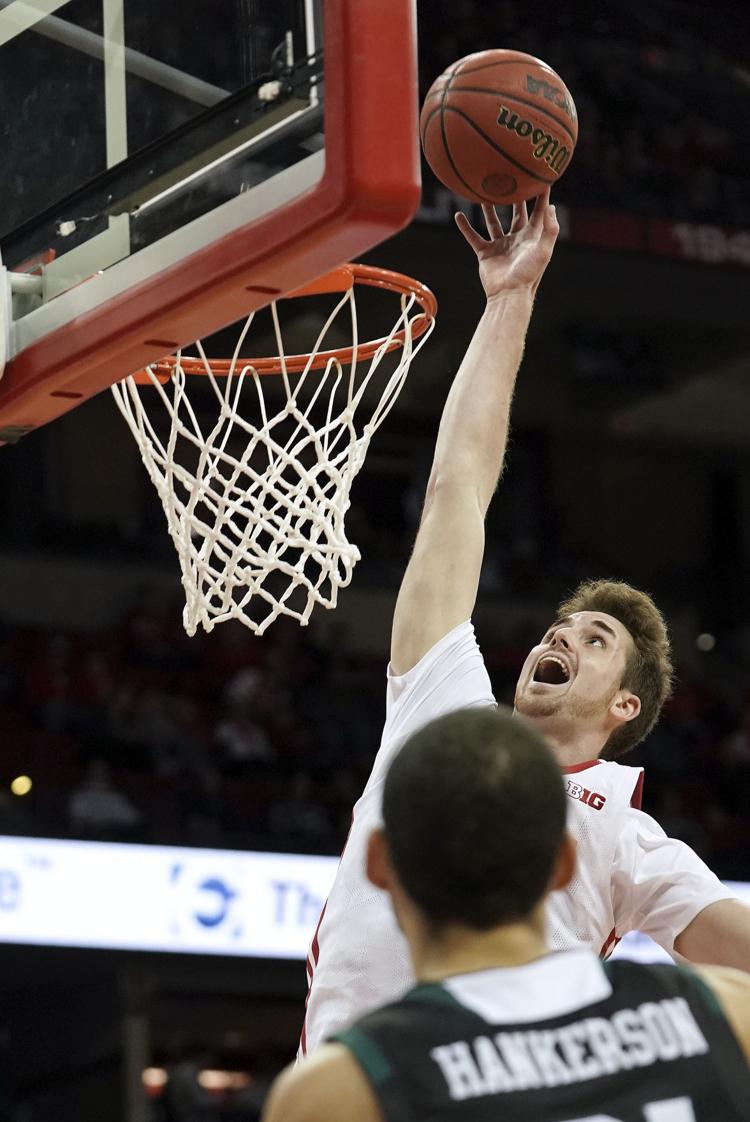 Badgers 88, Phoenix 70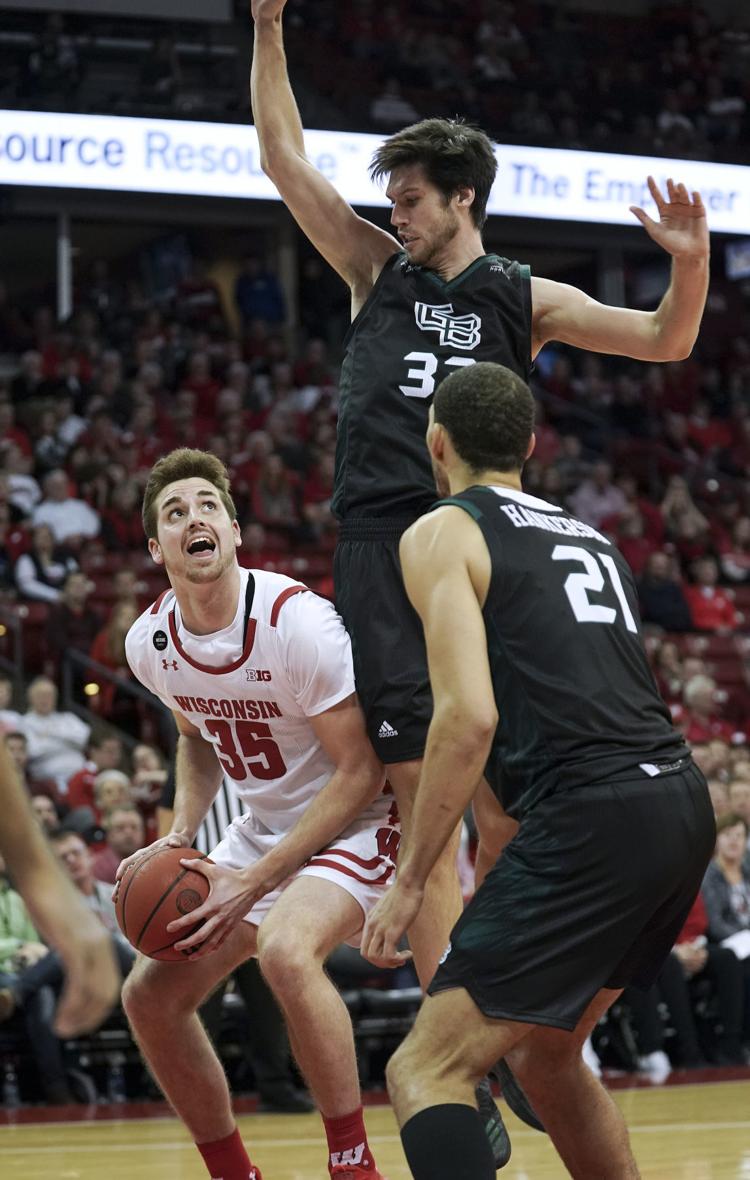 Badgers 88, Phoenix 70
Badgers 88, Phoenix 70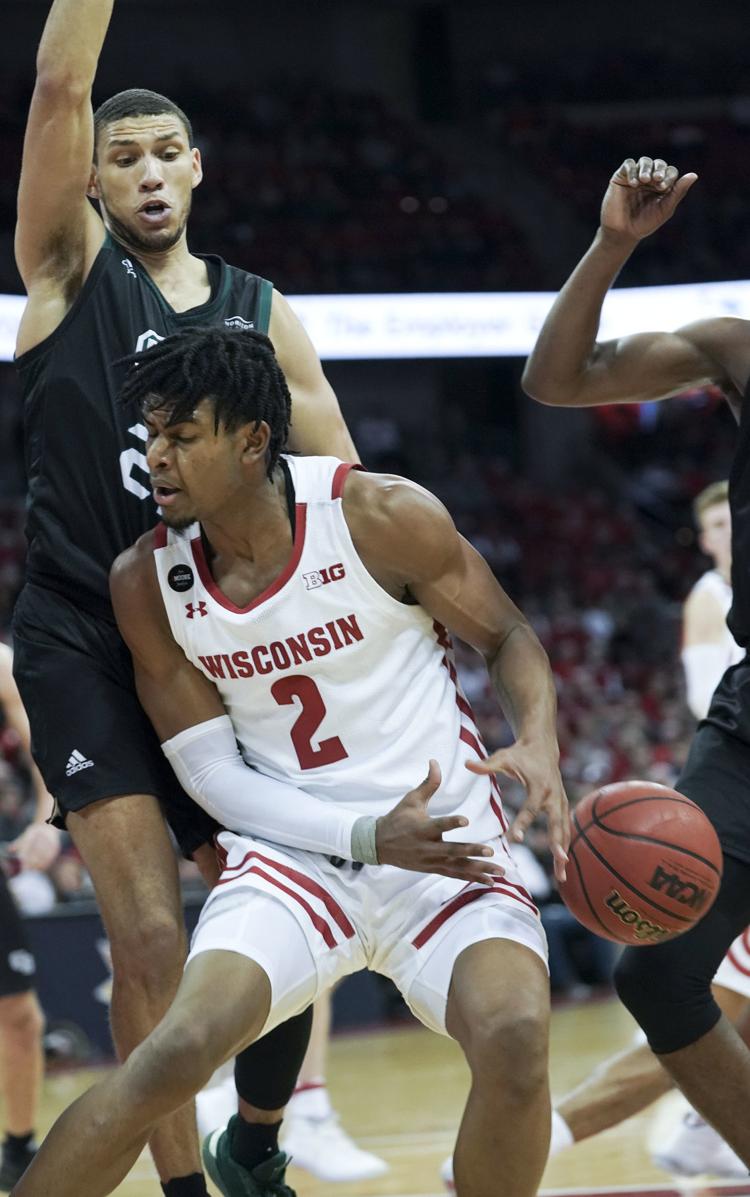 Badgers 88, Phoenix 70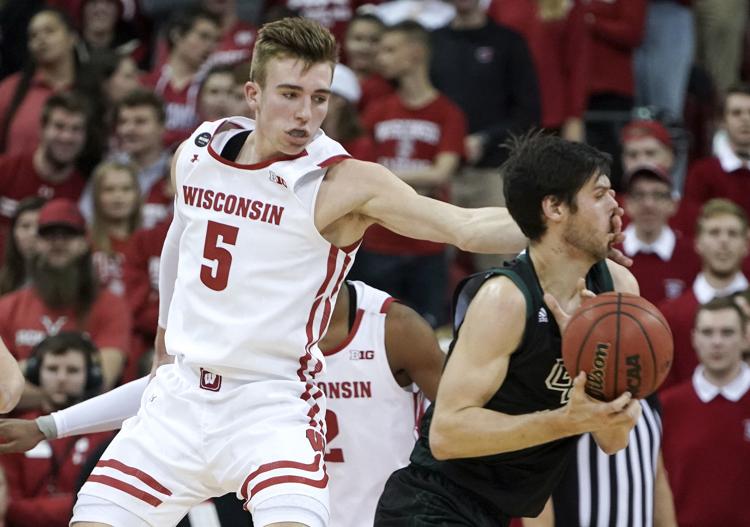 Badgers 88, Phoenix 70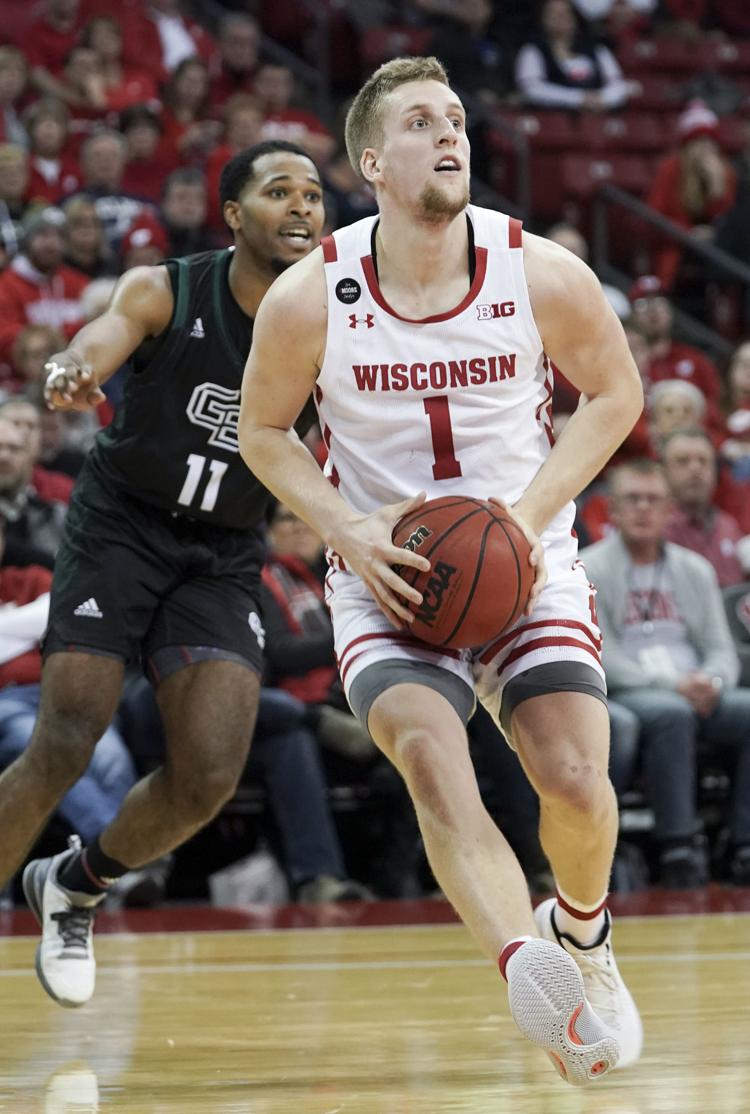 Badgers 88, Phoenix 70
Badgers 88, Phoenix 70
Badgers 88, Phoenix 70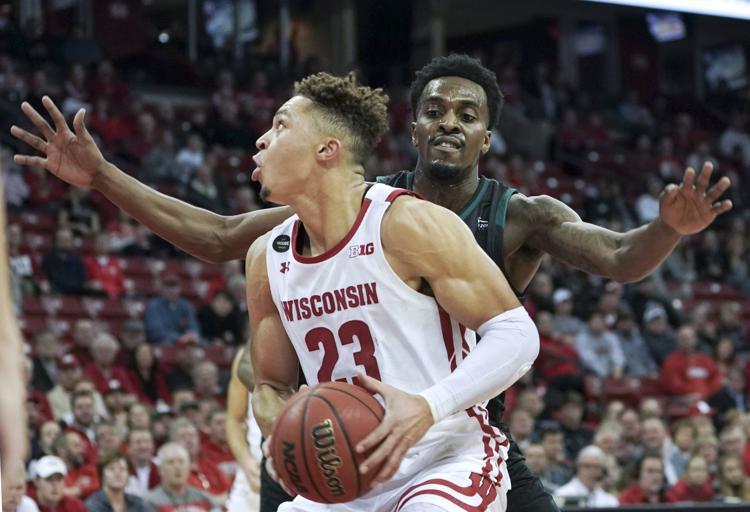 Badgers 88, Phoenix 70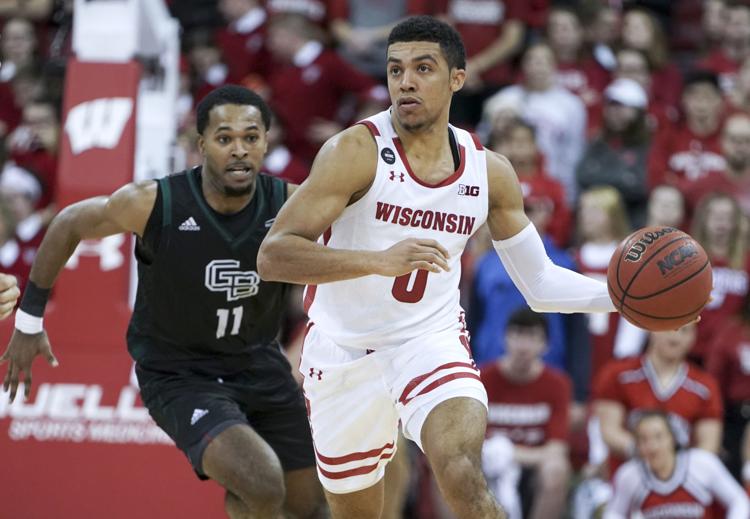 Badgers 88, Phoenix 70
Badgers 88, Phoenix 70