When pointing fingers for the massive disparity in fouls on Monday night at the XFINITY Center in College Park, Maryland, the three guys wearing black and white stripes were an easy target.
Truth is, the visiting team was mostly to blame.
The fact the University of Wisconsin men's basketball team was outscored 24-3 at free throw line in its 64-60 loss at No. 19 Maryland highlighted a disturbing trend for the struggling Badgers.
For now, let's focus on the second number in that gigantic gap at the stripe. While the Badgers once again struggled to cash in on free throws when they got to the line, the bigger issue was that they didn't earn nearly enough opportunities against the Terrapins.
UW's six attempts against Maryland left it averaging 15.47 per game this season. If that pace holds up, it would be the Badgers' lowest average since the 1982-83 team got there 15.46 times per game.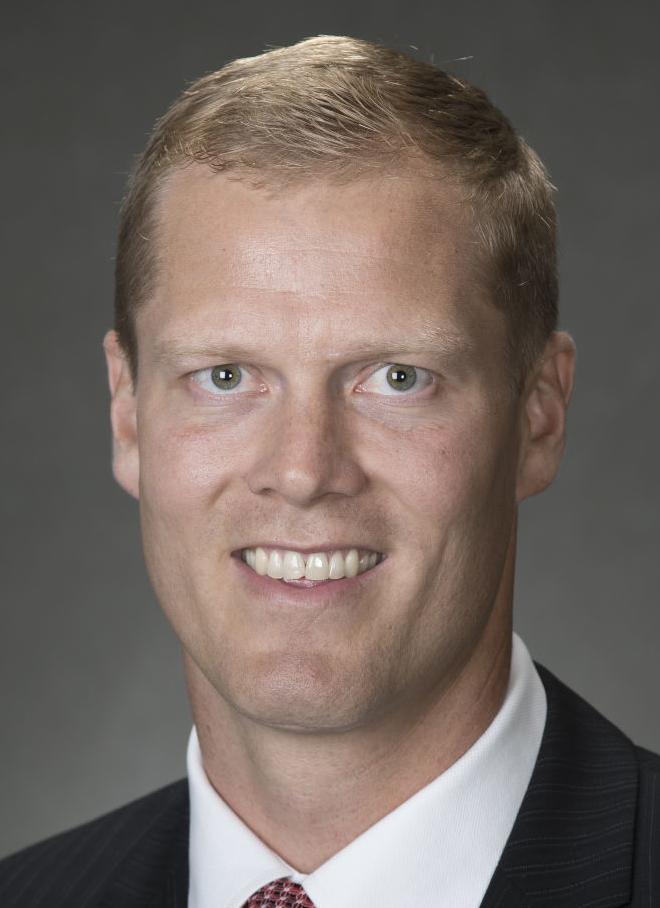 "We've talked about that ad nauseam, we show them film, point things out to individuals and collectively as a group, what can they do or what can we do to get more free throws," UW assistant coach Joe Krabbenhoft said. "I think when you're down 20 (in the second half), you're probably going to see that the free throws are different and you shoot more 3s. That's why the stats look that way in a game like that.
"But overall, our free throw numbers are not anywhere near where they need to be."
By now, a cynic might have wondered aloud why it even matters if the Badgers get to the line more; after all, they struggle at that spot, converting at a 66.2-percent clip that ranks second-to-last in the Big Ten and 294th nationally.
UW does waste too many chances at the line, particularly senior center Ethan Happ. But he's not alone: During a hideous stretch of five points in a span of 22 possessions in the first half against Maryland, senior forward Khalil Iverson missed two attempts and sophomore guard Brad Davison went 1 of 2 from the line at a time the Badgers desperately needed to stop the bleeding.
The more alarming stat from those opening 20 minutes was that UW only drew four fouls against the Terrapins. Happ finished the game with no free throw attempts — only the ninth time that's occurred in 122 career games — but he wasn't the only one having difficulty drawing contact.
"We've got to commit to it," UW assistant coach Dean Oliver said. "I think, at times, certain guys play a little timid and you can't. You've got to play aggressive. You can't be afraid to make mistakes."
Badgers coach Greg Gard went through a laundry list of ways his players can do a better job of getting to the line:
Feed the post more frequently. Initiate contact. Use pump fakes to get defenders up in the air and out of position. Probe for driving lanes to attack the rim.
"We've tried to focus on doing some better things driving the ball," Gard said. "Some of it is personnel driven, too. Some of it is it the DNA of the people in the jerseys that it doesn't come natural to do that, so we're in the process of trying to improve that, of seeking contact, of wanting to get fouled in there and have the confidence to go do that and the ability to go do it."
Sophomore point guard D'Mitrik Trice hasn't attempted a free throw in three of the past four games. Sophomore forward Nate Reuvers has only eight attempts in six Big Ten games. Sophomore reserve Aleem Ford's only two attempts of the season came in an overtime loss at Purdue after he was fouled 25 feet away from the basket.
Another player who might be able to help UW get to the line more frequently is redshirt freshman wing Kobe King, who was probably a poster boy of sorts in UW's film review of the Maryland game.
Three times during the aforementioned 22-possession debacle in the first half, King drove hard to the rim only to get his shot blocked by Maryland's Bruno Fernando (twice) or Jalen Smith (once). Both players are 6-foot-10, five inches taller than King.
"Great attack, and that's the first step," Gard said. "He's one of the guys that can really attack and has the ability to do that. Now we've just got to make a better decision, to either draw the foul or finish better inside."
King, who missed the final 27 games last season with a knee injury and still doesn't have a full season under his belt, finished 1 of 6 from the field against Maryland. The fact that more than half of those misses could have been avoided had he been more patient around the rim was not lost on King.
"You've just got to know when to pump fake and when you can go straight up," said King, a former La Crosse Central standout. "That's one thing with missing a whole year that you kind of forget about. Coach Gard always says it and it's true: I'm not playing (against) Onalaska anymore. Guys will block your shot. …
"Obviously, they're bang-bang calls and you're not going to get every single one, but you've got to put the pressure on the defense and make the ref make the call."
Tough challenge
While UW was struggling to draw fouls vs. Maryland, its own foul count was adding up in a hurry. The Badgers were whistled for 23 fouls against the Terrapins, who took advantage by going 24 of 29 from the line. That followed an overtime loss to Purdue in which the Boilermakers went 17 of 30 from the line after drawing 22 fouls against UW.
While it's true those foul totals are skewed somewhat by the fact UW had to send its opponent to the line while trying to mount comebacks late in the game, the Badgers need to do a better job of playing defense without fouling. That was particularly true at Maryland.
"We committed too many," Oliver said. "A lot of that is fixable. That's some experience, some of it is discipline, but a lot of it was older guys and that's what was disappointing was that we had more experienced guys on our team making some really dumb fouls that are controllable.
"Those are kind of the body punches that at the end of the battle that kill you."
The scary part about the Badgers' first-half struggles in recent games against Minnesota and Maryland — they combined for a total of 29 points over those 40 minutes — is that statistically average defenses were making UW look inept.
Next up for the Badgers (11-6, 3-3 Big Ten) is a game against No. 2 Michigan (17-0, 6-0) today at the Kohl Center. The Wolverines are No. 3 nationally in adjusted defensive efficiency, per KenPom.
Michigan has a ball-hawking point guard (Zavier Simpson) on top of its defense and a 7-1 rim-protector (Jon Teske) in the back. The rest of the lineup includes athletic, assignment-sound pieces who can defend multiple positions.
And, oh yeah, the Wolverines don't do a lot of fouling. Despite being a poor shooting team at the line, Michigan has made more free throws (307) than its opponents have attempted (301) this season.
"It's a huge challenge," Oliver said. "It's a huge challenge to even get them to make a mistake in the first place. A lot of times, fouls happen because of mistakes. Well, Michigan doesn't make a lot of mistakes, so it'll be tough to get to the line. But you've got to outsmart guys. You've got to play smarter."