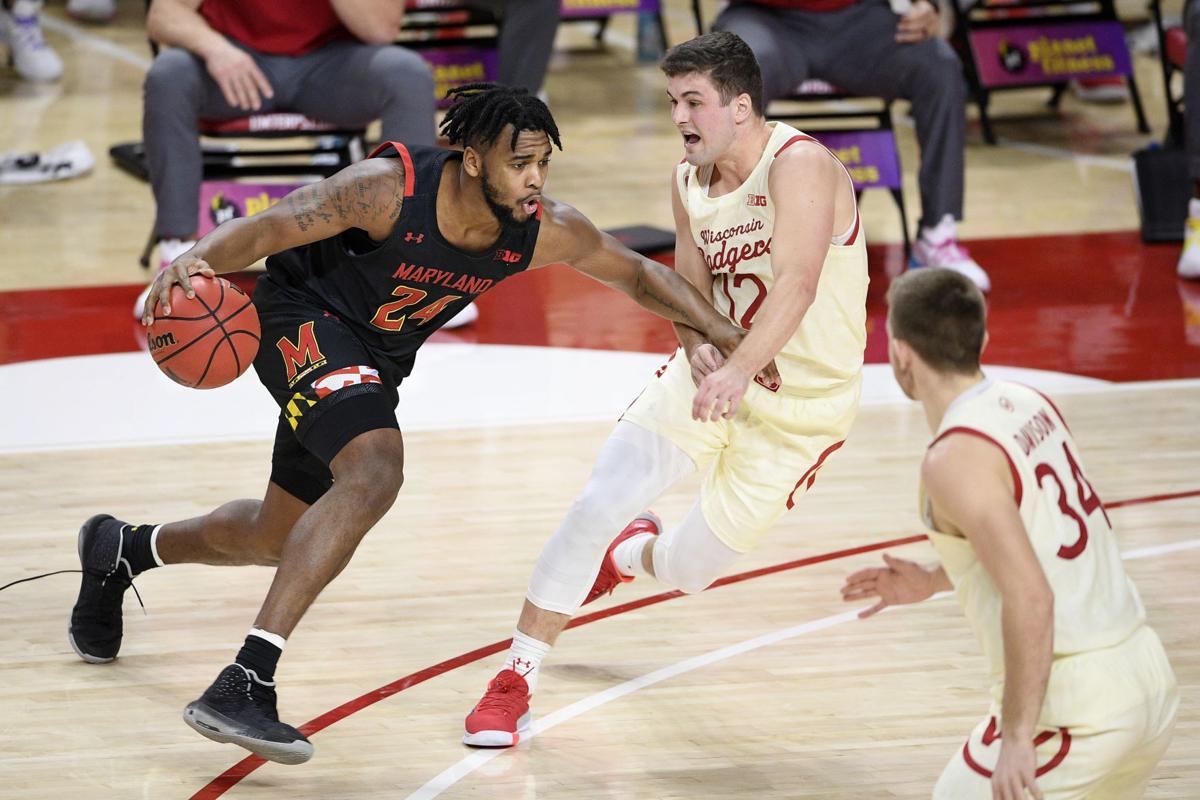 After landing at Valparaiso University following his departure from the University of Wisconsin men's basketball program, Joe Hedstrom's father sent him a link to a story about badgers being native to Northwest Indiana.
With the influx of former Badgers, mascotless Valparaiso might consider claiming the animal as their new image. Hedstrom joked it might be a good decision for the school because it's not only factually correct, but three former UW players are now on Valparaiso's roster.
Hedstrom and Trevor Anderson made the decision to transfer after the 2020-21 season ended while Kobe King left UW in the middle of the 2020 season and hasn't played for a team since. After briefly being committed to Nebraska and then signing up for the NBA draft, King has finally joined a new team.
Last month, a secretly recorded audio file detailing pointed criticism toward UW coach Greg Gard was sent to the Wisconsin State Journal. The biggest grievance was a lack of relationship between Gard and the seven seniors present in the meeting.
The seven seniors on last season's Badgers team had pointed criticism for coach Greg Gard during a disappointing season. "We're not here to build your resume," one of them told Gard. Another said Wisconsin "doesn't feel like home."
Anderson was one of those seniors. While none of the players had anything explicit to say about UW or their relationships with Gard, they all said they've found a home at Valparaiso.
"I feel like I've just been able to come here and just be myself from day one," said Hedstrom, who appeared in nine games last season. "It's just been a very welcoming and warm atmosphere. I feel like that's not necessarily to say that I didn't always get that at Wisconsin. It's just been refreshing to have that here from day one."
One of the biggest critiques of Gard in the audio was his constant pointing of fingers and focusing on specific things that go wrong in a game. In the recording, Anderson — who averaged 3.1 points per game over 29 appearances last season — mentioned multiple times how Gard's language affected him and other UW players.
Anderson didn't comment on Gard, but he did highlight his newfound relationship with Valparaiso coach Matt Lottich.
Before every practice Lottich or one of his assistants leads the team in prayer. This was significant for both Hedstrom and Anderson, who are religious and said the prayers set a different tone in the gym.
"He's going to be a Christian man and a really good man and he's going to stick to that till the day he dies," Anderson said. "I wouldn't want anyone else at the helm of what I'm trying to do than a guy like that. That's who I want to become and who I want to model my life after."
In addition, there's a strict no-cursing rule that calls for five pushups if violated. Teammates hold each other accountable, but Hedstrom said sometimes he sees players on the ground doing pushups — holding themselves to the team standard even if no one is around to hear them curse.
When King abruptly left the UW program he told the State Journal his frustration had been brewing since his early days in Madison and made it clear his relationship with Gard was fractured.
Kobe King, a redshirt sophomore from La Crosse who left the Badgers men's basketball program this week, said he began having doubts about playing for Greg Gard as early as his true freshman season in 2017-18.
Now, he says everything with UW is in the past and he's excited to find the camaraderie of a team again.
"It's definitely big to come into a place like that with people that you're comfortable with," King said. "You're ultimately putting yourself back in the same boat as you kind of just left. Having a relationship and building relationships with good people is definitely a big thing."
Anderson and King are close friends, and King credits Anderson as a top reason for his return to college basketball. King said when he was looking for a new team, Anderson reached out to him and asked, "Why not Valparaiso?"
Hedstrom said he knew he'd found the right place when assistant coach Matt Bowen sent him a list of all the closest lakes to campus — simply because Hedstrom loves to fish and Bowen took the time to listen to him.
Valparaiso won the Horizon League regular-season title in 2017 and last made an NCAA tournament appearance in 2015. It has yet to win a Missouri Valley Conference championship since joining prior to the 2017-2018 season.
Valparaiso finished in seventh in the Missouri Valley Conference last season with a 7-11 mark after advancing to the conference tournament championship game in 2020 when it knocked out No. 2-seed Loyola Chicago in the quarterfinals but lost to Bradley in the title contest.
The top three teams in the Missouri Valley standings a year ago — Loyola, Drake and Missouri State — will all return the majority of their rosters in the upcoming season.
But Valparaiso is a team full of people with chips on their shoulders, according to Anderson. There are five transfers — four who came from the Big Ten — five freshmen and a group of returners.
"We want to prove to ourselves that maybe we were good enough and maybe it just wasn't the right fit," Anderson said. "We just really want to prove that to ourselves and to other people that maybe think we weren't good enough."(tncms-asset)bd8e531a-d3c6-11eb-9447-00163ec2aa77[2](/tncms-asset)