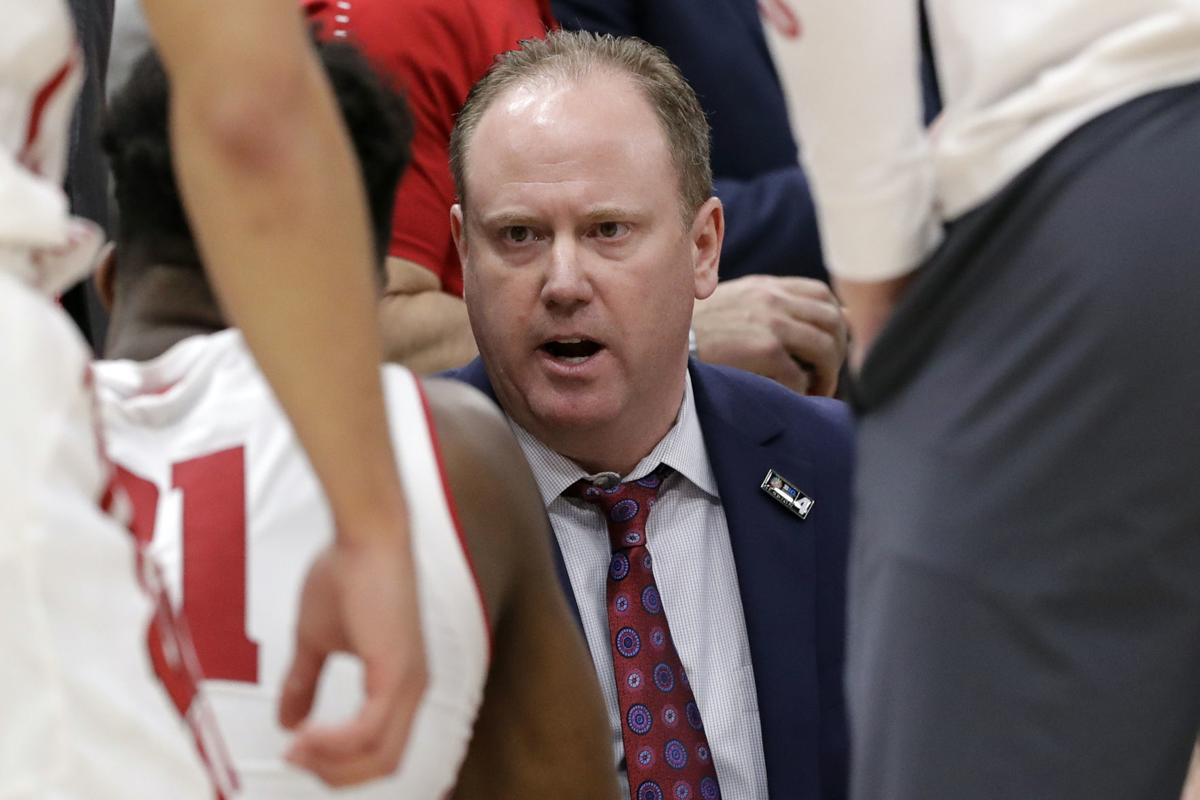 Greg Gard's daily routine hasn't changed a whole lot over the past two months, leaving the University of Wisconsin men's basketball coach feeling like one particular Bill Murray movie character.
"It's Groundhog Day," Gard deadpanned last week.
Ever since the Badgers' 2019-20 season ended prematurely due to the COVID-19 pandemic and UW students were sent home to finish the semester via online learning, Gard has been communicating with his staff and players through Zoom meetings, phone calls and text messages.
Gard longs for the days when life will return to normal — or a new normal, as it may be — but he has no idea when that might be.
The NCAA's Division 1 Council voted last week to allow the return of football and basketball student-athletes to campus for voluntary workouts starting June 1.
And while that's a positive development, it's only one step. UW-Madison officials, who have been working with health experts, will make the final call on when it's safe for athletes and other students to return to campus.
"I think the trend has been in the right direction," Gard said, "but we still don't have anything definitive."
Gard said the nice thing about having a small roster — basketball teams typically have between 15 and 18 players — is that it's easier to manage in a situation like this one. Small-group workouts, if that's the directive that comes with student-athletes being allowed back on campus, are common in the offseason, particularly the spring.
Another bonus for Gard is the core of his team is a group of veterans that helped UW win a share of the Big Ten Conference title last season. The Badgers return seven members of an eight-man rotation that ended the season with eight consecutive victories.
"They're not away from us with a lack of knowledge with what is coming and what an offseason needs to look like and how their bodies need to be," Gard said. "They have a pretty good barometer of how they train themselves."
One challenge would be getting a group of six true freshmen up to speed during any sort of abbreviated offseason. But Gard wants that group's main priority to be finishing up its high school education, with only point guard Lorne Bowman done with classes.
"They've got that on their plate that they have to finish up over the next couple of weeks," Gard said.
One item on Gard's plate, at some point, will be hiring a strength and conditioning coach to replace Erik Helland, who was forced to resign in February after using a racial epithet in front of a group of players a month earlier.
UW employees Jim Snider (men's and women's hockey) and Abby Busch (women's basketball) helped fill the void during the final month of the season following Helland's departure. Gard said the process of hiring a replacement for Helland has been put on hold, which is no surprise considering the financial hit brought on by the pandemic and the uncertainty of when, or even if, the team will reconvene in the summer.
One headache Gard hasn't had to deal with this offseason is roster construction in uncertain times.
Every Big Ten roster has been hit by transfers, some more than others. Purdue lost a pair of would-be seniors in Matt Haarms and Nojel Eastern. Indiana lost starter Justin Smith.
UW's biggest roster move came during the season, when sophomore wing Kobe King left the program in late January. The Badgers ended up going 9-2 following the departure of King, who will end up at Nebraska.
The current transfer count is over 900 and rising.
"I'm not surprised by anything anymore," Gard said. "Nothing comes as a shock or a surprise because it's where we are right now as a society and where we are as a sport, specifically. There's a lot of transition that should not come as a surprise to the outside world when it does happen."
Gard is constantly working on building future rosters, but even that's been low-key because the Badgers have a combined eight scholarship players lined up between the 2020 and '21 classes.
Shooting guard Julian Roper, a longtime UW target, would have filled out the 2021 class nicely. But Roper, who was Bowman's teammate at Orchard Lake St. Mary's near Detroit, chose Northwestern over the Badgers earlier this spring.
Still, UW is in good position in that class and doesn't have to reach. If Gard and Co. don't find someone to plug in alongside point guard Chucky Hepburn and forwards Matthew Mors and Chris Hodges in the 2021 class, UW can bank the scholarship for the following year.
"We're not as pressed to make immediate decisions as maybe some other teams are or some other schools are that have a lot of roster flux going on," Gard said.
Being stuck at home hasn't been all bad for Gard. It's allowed him to get an early start on re-watching video from the 2019-20 season. Plus, it's given him a chance to do two coaching clinics of his own online and watch others through the Wisconsin Basketball Coaches Association and the National Association of Basketball Coaches.
"I think those have been really good just to stay sharp and look at new ideas," he said.
Gard said he tries not to spend much time worrying about what's going to happen down the road. Right now, he's taking a wait-and-see approach and trying to be patient.
"There's still time for flexibility. What this could look like is anybody's guess," Gard said.
"The fortunate thing is that we've got time yet and if there has to be adaptations to our schedule, whether you adapt the non-conference or adjust it or adjust league play. … We're going to learn a lot more over the next 2-to-4 months as other sports walk back into it prior to us."