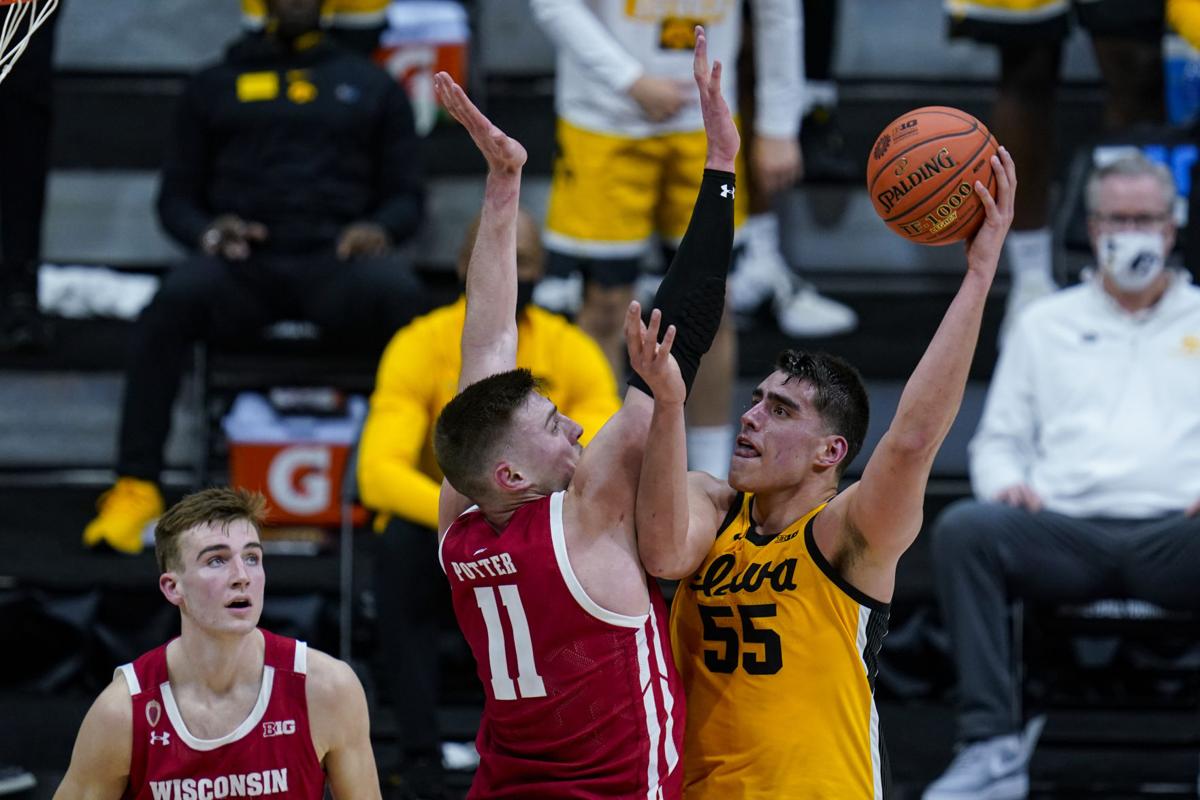 It's been two years since anyone filled out a bracket for the NCAA men's basketball tournament, but I'm hoping it's like riding a bike.
You may not remember this, but in 2019 I correctly predicted three of the teams in the Final Four and had Virginia winning the national championship. And then, just as I was getting on a bracketology roll, the COVID-19 pandemic struck and the 2020 tournament was canceled.
The tournament is back this year, though fallout from the pandemic has necessitated changes and led to even more uncertainty than usual. No one knows what effect neutral sites, small crowds, sequestered teams and no Duke or Kentucky will have on the event. Already, Virginia and Kansas are dealing with COVID issues among players and other teams could join them at any time.
Oh well, uncertainty is a small price to pay for having the world's best sporting event back up and running. Now, if only I can rekindle the magic of 2019.
With that in mind, here are some, ahem, proven tips for filling out your brackets.
Pick few, if any, major upsets in the first round: Other than UMBC's stunner over Virginia in 2018, a No. 16 seed has never beaten a No. 1. Also, teams seeded 13 through 15 have only 31 first-round wins in the past 20 years.
Major upsets happen, but they're hard to predict so it's best to stay away. If you insist on picking an upset or two, look for a mid-major team with veteran guards, a future NBA player or a unique style. Keep an eye on No. 13 Liberty (Oklahoma State), No. 13 Ohio (Virginia), No. 14 Colgate (Arkansas) and No. 15 Oral Roberts (Ohio State). All shoot the 3-point shot, which fuels many upsets.
The No. 12 seeds have a history against the No. 5s: The 12s won three of the four games in 2019 and have at least two first-round victories in 13 of the past 19 years. This year, 5 seeds that look vulnerable are Creighton (Cal-Santa Barbara), Colorado (Georgetown) and banged-up Villanova (Winthrop). Also, the 11 seeds have become the new 12s, going 9-7 the past three years against the 6s. Utah State (Texas Tech), Syracuse (San Diego St.) and the winner of the Michigan State-UCLA play-in game (BYU) are 11s that could prove troublesome.
Upsets dominate the first weekend but things settle down after that: In 2019, every 1, 2 and 3 seed and two 4 seeds reached the Sweet 16 and only one double-digit seed — horribly underseeded Oregon — got that far. Most years, two or three double-digit seeds advance to the second weekend. Stay away from 10 seeds because they face 2s in the second round, but the 11 and 12 seeds, especially from major conferences, win two games fairly often. That bodes well for Syracuse, Georgetown, Oregon State and the Michigan State-UCLA winner. Of the mid-majors, Cal-Santa Barbara might have the best chance of becoming the tournament's Cinderella.
At least one No. 2 seed won't reach the second weekend: For 20 of the past 23 years, a No. 2 seed failed to reach the Sweet 16, usually falling in the second round. Two of this year's 7s — Oregon and Florida — and two 10s — Virginia Tech and gritty Rutgers — look capable of springing a second-round upset. At this point, the only 2 seed that looks to have safe passage to the second weekend is Alabama.
This year it's not where you play but who you play: Even with no home-court advantage, all paths aren't created equal. Among the 1 seeds, Gonzaga has the easiest regional, with only No. 2 Iowa looking formidable. Michigan, which might be without injured forward Isaiah Livers, got the most brutal draw, with conference tournament champions Alabama, Texas and Georgetown in its region along with rugged Florida State. The Big Ten is the nation's strongest conference and Baylor might have to plow through the University of Wisconsin, Purdue and Ohio State to reach the Final Four.
When picking the Final Four, remember the committee is usually right: Of the 124 spots in the Final Four since 1989, only 13 were filled by teams worse than a No. 5 seed. Still, in the past nine years, three No. 7s, a 9, a 10 and two 11s made it to the final weekend. As a rule of thumb, the seeds in the Final Four should add up to single digits or, at most, the low teens.
Don't go fishing for a champion: No. 1 seeds have won 11 of the past 15 titles, with one No. 2 and two No. 3s also bathing in confetti. Since 1998 only one team seeded lower than a No. 3 — No. 7 Connecticut in 2014 — won the title. There have been two or more No. 1 seeds in the Final Four three times in the last five years.
Narrow the field of potential champions by process of elimination: No team has won the title after losing its first game in its conference tournament, which eliminates No. 3 seed West Virginia and No. 4 seed Purdue among the top 16 teams. No fifth seed has won a national title, eliminating Colorado, Tennessee, Creighton and Villanova, which hasn't been the same team since losing its point guard.
Talent usually prevails: Since 1994, 21 of the 25 champions have had at least four future NBA players. Among the teams in this year's field, Gonzaga has two likely lottery picks in Jalen Suggs and Corey Kispert plus two other potential pros. Tennessee might be a sleeper with potential lottery picks Keon Johnson and Jaden Springer. Others with two possible first-round picks are Texas and Baylor. Lottery-bound players who could carry their team a long way are Oklahoma State's Cade Cunningham, Southern Cal's Evan Mobley, Florida State's Scottie Barnes and Arkansas' Moses Moody.
Efficiency counts for title contenders: Of the past 18 champions, only one — UConn in 2014 — came from outside the top 10 in the KenPom.com efficiency ratings. This year, the top 10 in total efficiency are, in order, Gonzaga, Michigan, Illinois, Baylor, Iowa, Houston, Ohio State, Alabama, Loyola (Chicago) and UW. Since KenPom began in 2002, only once has the national champion not been top 25 in both offensive and defensive efficiency rankings. Teams ranked in the top 25 in both this year are Gonzaga, Michigan, Illinois, Houston, Purdue and UConn.
Decide whether to zig or Zag: It's buyer beware for those riding with No. 1 overall seed Gonzaga. Since 1977, only four other teams have entered the tournament undefeated. Three reached the Final Four but none won the title. Also, it has been six years since the No. 1 overall seed reached the Final Four and eight years since it won the title.
Keeping all that in mind, my picks in the regional finals are Gonzaga over Iowa, Ohio State over Baylor, Illinois over Houston and Alabama over Florida State. In the national semifinals, it will be Gonzaga over Alabama and Illinois over Ohio State. Two nights later, Gonzaga will claim its first national championship and I will officially be back on a roll.
Tom Oates, who retired as a full-time columnist, has returned to write occasional columns for the State Journal.