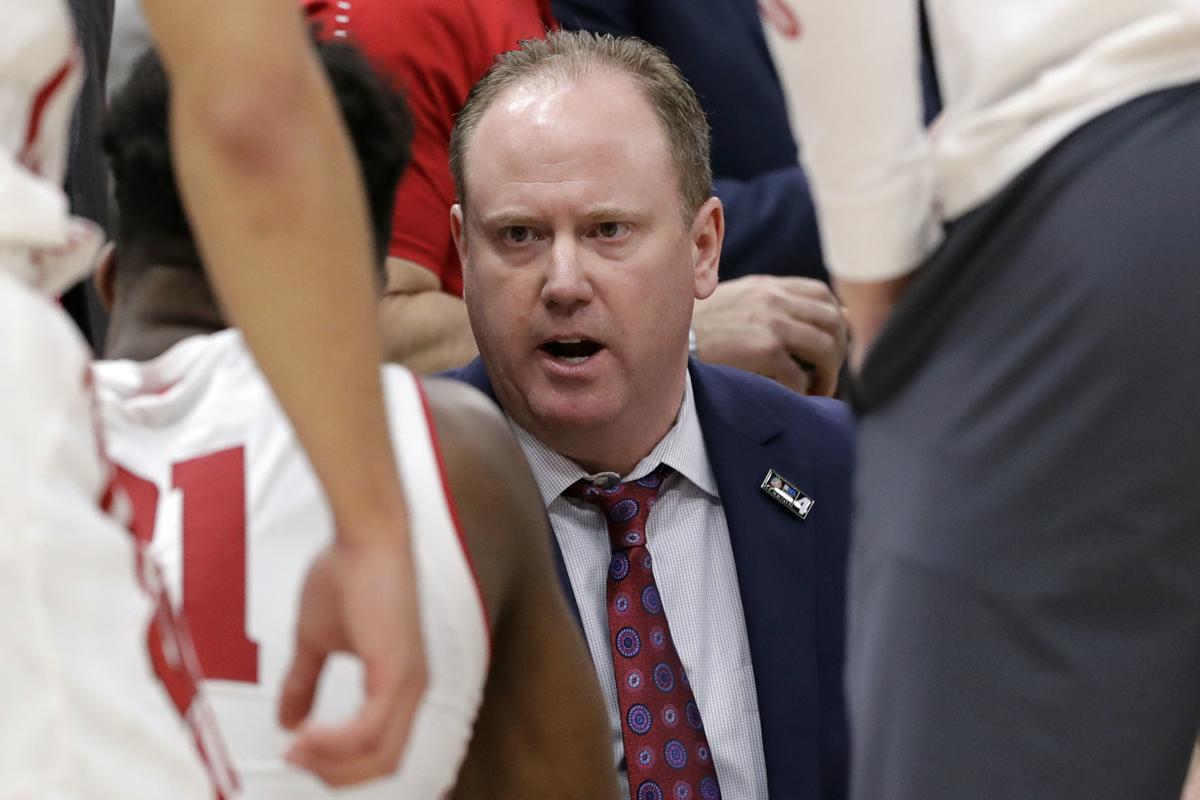 Wednesday was National Signing Day and for the first time in a while University of Wisconsin men's basketball coach Greg Gard had good news for Badgers fans.
UW signed five scholarship players — twin wings Johnny and Jordan Davis from La Crosse, big men Ben Carlson and Steven Crowl from the Twin Cities area and point guard Lorne Bowman from the Detroit area — in a class that ranks in the top 15 or 20 nationally not because it has a marquee name but because it has a good mix of quality and depth. The class also will include Hartland Arrowhead wing Carter Gilmore, who turned down scholarship offers to walk on at UW.
Combine those six with the three players UW already has committed for next year's recruiting class — point guard Chucky Hepburn of Nebraska and forwards Matthew Mors of South Dakota and Chris Hodges of the Chicago area — and a pattern is starting to emerge.
After years of uneven recruiting in which UW seemed to swing and miss on high-level recruits, then battle from behind to fill out classes, Gard and his staff have turned the tables by getting ahead of the game once again. Until Wednesday, the impressive 2017 class of Brad Davison, Kobe King and Nate Reuvers was the exception under Gard. The 2020 and 2021 groups indicate such classes could be the rule going forward.
Most of all, this year's class shows Gard has found a recruiting formula that works for the program. Guess what? It looks a lot like the formula used so successfully by former coach Bo Ryan for 15 years, with Gard as his chief recruiter.
The reality of college basketball in 2019 tells us UW will never make a living going head-to-head with Duke and Kentucky for 5-star players. Sure, when 5-stars such as Brian Butch and Sam Dekker come along and show loyalty to the state school, it's a great thing. But such loyalty is in short supply among recruits these days, as we in Wisconsin have seen with Kevon Looney, Diamond Stone, Tyler Herro and Jalen Johnson, who recently committed to Duke.
Instead of spending his capital in futile pursuit of the 25 to 30 recruits with 5-star designations every year, Gard simply needs to get back to doing what UW did until its "get old, stay old" philosophy was disrupted in recent years. He needs to recruit players from the next group, the 4-stars and 3-stars who rank in the top 150 to 175 on national recruiting lists and — this is important — who have the potential to develop into high-quality Big Ten Conference players at some point in their careers.
Too often in recent years UW has been forced to settle for players who didn't have much room for growth or weren't fits for the program, with predictable results. Now, the coaches are identifying players who will be good fits earlier, getting them on campus earlier (in part due to a rule change that allows juniors to take official visits) and getting them committed earlier.
You have free articles remaining.
In this year's class, Carlson is a consensus 4-star recruit, Johnny Davis and Bowman are 3-star or 4-star players depending on the recruiting website and Crowl is a 3-star. Carlson is 81st in 247sports.com's composite rankings, with Davis 145th, Bowman 157th and Crowl 170th. Although not as highly regarded as his brother, Jordan Davis has potential as a 3-and-D player.
In next year's class, Mors is ranked 114th, Hepburn 138th and Hodges 141st. Those are subject to change, but it's clear where UW is headed. The Badgers are bringing in players with upside and character who will work hard and develop into highly competitive players.
I can already hear critics barking about how UW isn't trying to compete for national titles if it doesn't recruit 5-star players, especially with the number of them produced in the state lately. However, expecting UW to consistently win recruiting battles in that high-end market is pie-in-the-sky thinking. Only a handful of schools can routinely succeed in that market and you know their names.
Still, some insist on judging Gard based on his inability to build a wall around Wisconsin and retain its 5-star players. The truth is, keeping elite players at home isn't a UW problem, it's a problem everywhere.
Minnesota has produced four consensus 5-star players since 2014 and all four went to Duke. The Chicago area has produced five consensus 5-star players since Anthony Davis in 2011; Duke landed two and Kentucky, Kansas and Villanova each got one.
Big-time basketball recruiting has become an unholy alliance created by the NBA's one-and-done rule, under-the-table shoe-company money and the combination of social media and summer-basketball travel shrinking the world for recruits. That has greatly eroded quaint notions such as home-state loyalty.
Even prep players have become basketball mercenaries. Johnson, a senior, is on his third high school in three years, this one in Florida. Another 5-star player, Michael Foster, left Milwaukee Washington for a prep school in Arizona.
Those who complain about Gard not getting 5-star players are judging him based on an outdated recruiting model. That's not to say UW shouldn't pursue such players when they're nearby — indeed, Gard made a solid run at Johnson — but it does say Gard has settled on a recruiting approach that fits UW and it's starting to pay off.
---
Get to know the Wisconsin Badgers' 2020 basketball scholarship recruits
Lorne Bowman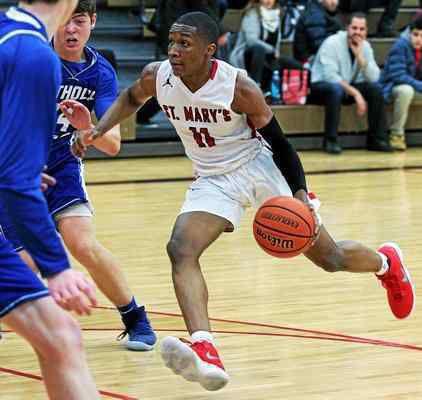 Detroit, Mich. (St. Mary's)
Four-star recruit by ESPN … ranked No. 94 in the ESPN 100 for 2020 … standout at St. Mary's High School is a two-time Class A All-State honoree in Michigan, earning first team honors in 2019 and honorable mention in 2018 … averaged 23.1 points and 5.1 assists per game during his junior season … averaged 22.5 points and 4.9 assists per game as a sophomore ... in AAU, member of EYBL where he excelled at the Nike circuit, averaging 13.5 points and 3.6 assists through his first six games.
Gard: "We are ecstatic to have Lorne join our Badger family. He's the ultimate competitor, both on the court and in the classroom, and we can't wait to begin working with him. It was evident early on that Lorne is exactly what we look for and he's only continued to improve. Lorne plays at his own pace, always under control, giving his team whatever it needs in the right moments with a skillset that can turn from scoring guard to playmaker in an instant. He has a great ability to get the ball where it needs to be and can also create shots with his tremendous pull-up game. Lorne displays natural leadership, both by his extreme work ethic and also through his communication on and off the court. Lorne and his family are a pleasure to be around and represent everything that being a Badger is about."
Ben Carlson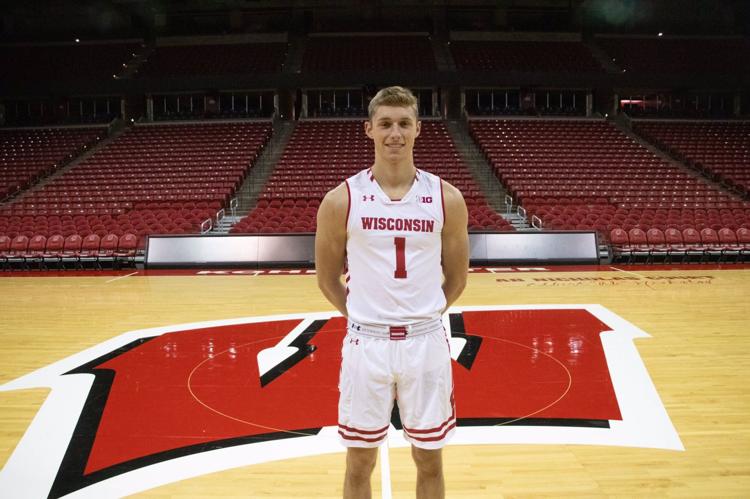 Woodbury, Minn. (East Ridge)
Four-star recruit by ESPN, 247Sports and Rivals … ranked No. 88 in the ESPN 100 for 2020 … Carlson currently has 1,299 career points, 745 career rebounds, 109 career blocks, 115 career assists and 83 career steals, making him the top rebounder and shot blocker in East Ridge High School history … as a junior, led East Ridge to the Minnesota Class AA state tournament while averaging a double-double (16 ppg, 11.3 rpg) … two-time all-SEC conference player … an AP scholar with honor, Carlson is a member of National Honors Society with a 4.1 GPA.
Gard: "We are very excited to add Ben to our program. His commitment to academic excellence is extremely impressive, even on a national level. He has challenged himself year in and year out to become as well rounded a student as possible and he's looking forward to continuing to develop at our prestigious university. On the court, Ben has a tremendously diverse skillset that should ultimately allow him to be effective in the post, off the dribble and from the perimeter as a shooter. His skills, combined with his great athletic ability, has us excited to begin working with Ben to help him reach his goals as a Badger."
Steven Crowl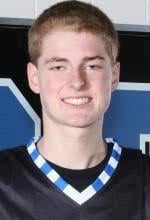 Eagan, Minn. (Eastview)
Three-star recruit by 247Sports and Rivals … his junior season, led Eastview High School to the Minnesota Class 4A state tournament while averaging 19.7 points, 8.1 rebounds and 1.6 blocks per game, shooting 39% 3FG from beyond the arc … scored 630 points as a junior and 470 points as a sophomore giving him 1,100 career points entering his senior season … first-team South Suburban All-Conference in 2019 and second-team in 2018 … plays travel basketball for D1 Minnesota, the same program as current Badgers Nate Reuvers and Tyler Wahl.
Gard: "Steven has so many of the characteristics that we look for, both on and off the basketball court. He has excelled at a high level both on the court and in the classroom. From the first time we saw him, Steven has continued to grow and develop as a player. He has a great feel for the game and he will be able to utilize all those skills as he continues to develop. Steven has the ability to score both inside and out, which will add him to a long list of big men who have come through this program over the years. We are excited to add Steven to the Badger basketball family."
Jonathan Davis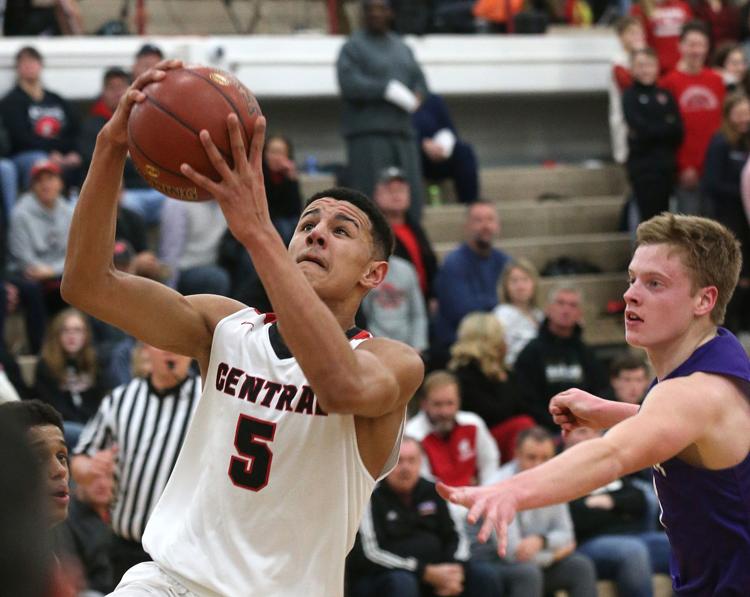 La Crosse, Wis. (Central)
Four-star recruit by Rivals … conference player of the year averaged 23 points, 9 rebounds and 3 assists per game as a junior for La Crosse Central, earning unanimous first-team all-state selection and first-team all-conference honors … La Crosse Tribune Coulee Region Player of the Year in 2018-19 … as a sophomore, averaged 22.7 points, 7 rebounds and 2 assists per game and earned first-team all-conference and first-team all-state honors … along with brother, Jordan, helped lead Central to the WIAA Division 2 state tournament each of their three years on the varsity team, winning the state title in 2017 with current Badger Kobe King … on the football field, Davis is also a standout three-year starter at quarterback, passing for 6,572 yards and 56 touchdowns, while rushing for more than 2,000 yards and scoring another 34 touchdowns on the ground.
Gard: "Johnny is the ultimate competitor. He's proven that on the basketball court, on the football field and in the classroom. Johnny's ability to play and guard multiple positions is extremely valuable in today's game. He brings a tremendous toughness and competitive spirit to both ends of the floor. His experiences as a high school quarterback will serve him well as he makes the transition to a collegiate basketball player. He has grown up watching Wisconsin Basketball and takes pride in wearing our colors. We're excited to get to work with him and to help him reach his potential as a Badger in the years to come."
Jordan Davis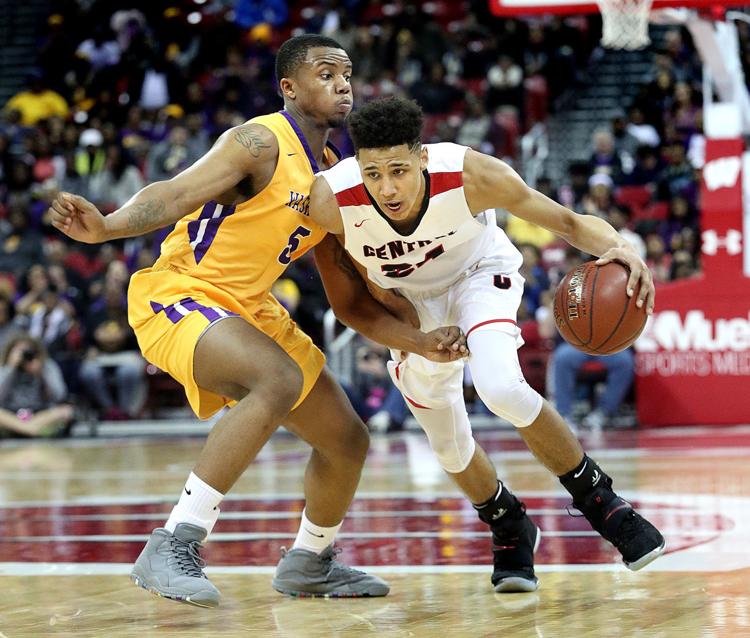 La Crosse, Wis. (Central)
Three-star recruit by 247Sports and Rivals … as a junior, averaged 12 points, 5 rebounds and 3 steals per game at La Crosse Central, earning first-team all-conference honors and named the team's defensive player of the year … his sophomore season, averaged 10 points, 4 rebounds and 2 steals per game, garnering first-team all-conference honors … along with brother, Johnny, helped lead Central to the WIAA Division 2 state tournament each of their three years on the varsity team, including a title in 2017 with current Badger Kobe King … on the football field, Davis is also an impressive wide receiver for the Red Raiders, posting 358 receiving yards with 5 TDs through three games before suffering a season-ending injury … hauled in 49 receptions for 873 yards and 10 touchdowns as a junior.
Gard: "We are thrilled to welcome Jordan to our program. His commitment and work ethic on the basketball court and in the classroom is exactly what we look for in a Wisconsin student-athlete. Jordan brings a certain level of toughness to the basketball court that has been developed on the football field as a star receiver. He comes from a winning culture at La Crosse Central and knows what it takes to compete for championships. He has known Badger Basketball his entire life and his commitment shows how much pride he has in representing Wisconsin."
Badgers coach Greg Gard discusses 2020 recruits