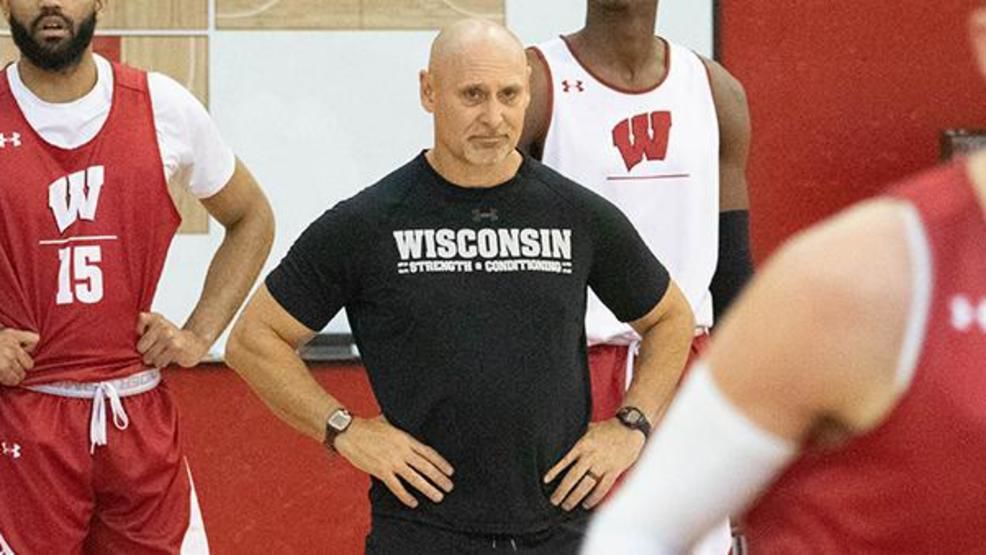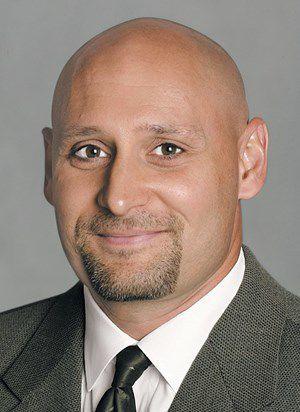 There wasn't a playbook to follow as a small group within the University of Wisconsin men's basketball program tried to navigate the uncomfortable aftermath of Erik Helland using a racial epithet in front of players last month.
At the center of this controversy is former UW player Kobe King, who wasn't present when Helland used the epithet. A couple of things seem obvious: This situation spun out of control around the time of King's shocking departure from the program two weeks ago, and Helland likely would have his job right now if King were still playing for the Badgers. However, the notion this was orchestrated by King as a way to avoid sitting out next season at a new program doesn't correspond with his actions during the week he left the team.
Reporting on this story over the course of almost a week required pausing at times due to roadblocks set up by UW officials. Even now, it is unclear who was involved in the decision to force out Helland or what process led to that resolution. What's clear is there are no protocols in place in the athletic department to deal with a situation like this one.
Until about two weeks ago, Helland believed the situation was resolved. Shortly after the Jan. 3 incident, he sought counsel from Alando Tucker, an African-American who's been a prominent figure at UW, both as a student-athlete and now as an assistant coach.
For 34 days, between the moment Helland used the epithet and the moment he was forced to resign last Thursday, he believed his job was safe. Here's what happened behind the scenes during that span.
Tucker steps in
Helland, 56, has some legendary stories from his 25 years in the strength and conditioning department with the NBA's Chicago Bulls. He shared one with four walk-on players who had stuck around Ohio State's Value City Arena for a workout after the Badgers' shootaround on Jan. 3.
As a bus carrying the small group made its way back to the team hotel, one of the Badgers asked about a specific Bulls player. "Let me tell you about this guy," Helland remembers saying that day. "He was one of the best teammates I've ever been around who cared deeply about his teammates. He didn't care about statistics, only the team winning. He played the game at an energy and emotional level that was higher than the others."
To illustrate the point, Helland described a highly contested seven-game series with the Boston Celtics in the 2009 NBA playoffs. Early the next season, the Bulls played in Boston and gathered in the hallway before the game, as per tradition.
After their traditional pregame huddle in the hallway, the player yelled: "Yo, (expletive) those (N-word)." Helland and others were shocked by the intensity of the player's outburst. While telling the story to the four Badgers, Helland quoted the player word for word.
Helland didn't think anything of it until one of the walk-ons approached him later in the day prior to the Badgers' 61-57 upset win over the then-No. 5 Buckeyes. The player, one of multiple minority players in the group, was uncomfortable with Helland's use of the epithet and had reached out to Tucker for guidance.
The player and Helland talked about the situation, and Helland apologized. He also met with the other three walk-ons to apologize for the term he had used.
The next day, after the team had returned to Madison, Helland was still so distressed about the incident he reached out to Tucker.
Not only had Tucker known about the Jan. 3 incident soon after it occurred; he also guided Helland and the small group of players through a delicate situation without involving UW coach Greg Gard.
After UW officials initially denied a request to speak to Tucker last Friday, an interview was granted on Monday. Tucker, sitting in his office at the Kohl Center, said he felt he had the situation under control and didn't need to inform Gard.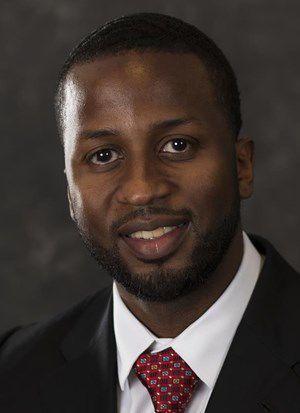 This wasn't just anyone making that decision: Not only is Tucker the program's all-time leading scorer; he previously held a role in the athletic department as the director of student-athlete engagement. Among Tucker's responsibilities in that position, according to a story on the athletic department's website, was to work "with incoming student-athletes and their families to enhance how they acclimate to life at UW and in the community."
In other words, if anyone knew how to handle this situation with sensitivity, Tucker felt he was qualified to do so.
"I'm an African-American male, first and foremost," Tucker said. "I'm an expert being in my skin, so I have to be subject to understanding how to interpret certain things when I think it's a serious matter and specifically when it's brought to me by individuals that are experiencing this."
Another reason Tucker didn't feel the issue needed to go up any higher in the program was the student-athletes were comfortable that it had been taken care of, as Helland later put it, "in the family."
Gard left out
However, there was a missed opportunity to find out about it four days earlier when King referred to it in vague terms after his final meeting with Gard, Tucker and assistant coach Joe Krabbenhoft on Jan. 28.
Gard said this week that he heard what King said and followed up twice with questions to King about what he meant by that statement. According to Gard, King brushed off the queries, and the player and coaches went separate ways.
Caught in the middle of the situation was Tucker, who had spoken with King about Helland's use of the epithet a few days earlier. As Gard was seeking clarification from King at the end of the meeting, Tucker acknowledged he knew about the situation and assured Gard he had it under control.
Gard, Krabbenhoft and Tucker went back into Gard's office to debrief after the meeting. But with so much else going on, Gard says King referring to the "thing with coach E" never came up.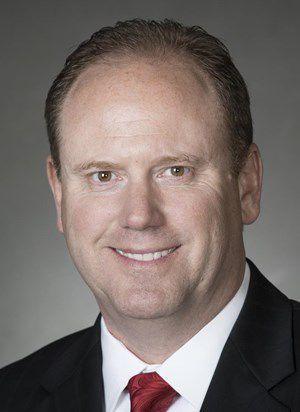 Looking back, it's clear an issue that eventually led to Helland being forced out the next week should have crossed Gard's desk at some point. Gard was asked whether he's disappointed he wasn't notified earlier.
"That's hypothetical," he said. "For me to look hypothetically backwards, I trust my staff. I trust my assistant coaches. There's no better person suited, looking backwards, to handle that situation than arguably the most prominent student-athlete in the modern era of program history. Just look at his background and where he was before he joined his staff. I trust my staff to do what they feel is right and in the best interests of the student-athletes and use their judgment."
Gard and Tucker both side-stepped questions about whether they thought King was trying to use the Jan. 3 incident as leverage to gain a waiver from the NCAA so he can play next season. Transfers typically have to sit out a full year, but exceptions are made based on mitigating circumstances, and this situation involving Helland almost certainly would qualify.
But King didn't offer specifics in the meeting with the coaches, and he also says he was vague about the situation during a meeting three days later with Justin Doherty, UW senior associate athletic director, and Katie Smith, associate athletic director for compliance. The purpose of that meeting was for King to begin the process of putting his name in the transfer portal, but he was asked at one point whether he had any suggestions on ways UW could improve the experience for the student-athlete. King said he brought up the Jan. 3 incident without mentioning Helland by name, saying coaches and others should be aware of saying things that would make minority players feel uncomfortable.
Even Helland admits this is probably what caused the situation to escalate that week: He began hearing second-hand information that King was talking about racial issues and got rattled. Rather than UW officials being blindsided by word of the Jan. 3 incident leaking out, Helland decided it was time to let Gard know about it.
Point of no return
On Feb. 3, Helland met with Doug Tiedt, UW senior associate athletic director, and Craig Hanson, assistant athletic director of human resources, to give his version of what happened on Jan. 3 and answer any questions. He was placed on administrative leave later in the day and didn't travel to the Badgers' game at Minnesota on Feb. 5.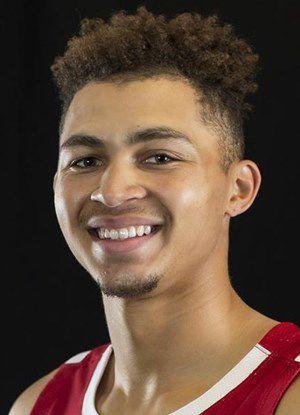 That 70-52 loss to the Golden Gophers became secondary when the Milwaukee Journal Sentinel reported incorrectly during the second half that UW was investigating allegations that a staffer had directed a racial epithet at King. The next morning, the paper reported Helland was the staffer and had been placed on leave.
Eventually, The Associated Press sent out a story on its wire repeating the mistake that a staff member had directed the epithet at King.
UW said those reports were inaccurate in its statement announcing Helland's resignation, but they may have led to his ouster because of the public-relations disaster the university was facing.
Doherty said in an email Monday that athletic director Barry Alvarez was "not available" to clear up questions about the process that led to Helland's resignation. "Our statement from the day of Erik's resignation will serve as comment/response from athletics administration regarding this situation," Doherty said.
UW spokesman John Lucas said this week in an email that the chancellor's office "was briefed and has been monitoring the situation as it has been managed by the athletic department."
As for whether Tucker or Helland should have sent the Jan. 3 incident up the chain of command after it occurred, there's no policy that required them to do so. "UW has several avenues by which a student or staff member can report the use of a racial epithet, but none are mandatory," Doherty said.
It is unclear whether the student-athletes who were present when Helland used the epithet Jan. 3 were interviewed by UW officials for their thoughts on the context of the term being used or whether they were OK with the issue not going beyond Tucker within the program. Players were off Monday and Tuesday, and UW director of brand strategy Patrick Herb said he didn't believe the walk-on who initially brought concerns to Tucker would be made available for an interview on Wednesday when the Badgers return to practice.
King and Helland haven't spoken since Jan. 28. After King met with the coaches that day — the same meeting in which he referenced the "thing with coach E" — he went to say goodbyes and eventually met with Helland.
Although he hadn't spoken about the Jan. 3 incident with King to that point, Helland was aware King had heard about it from teammates and Helland brought it up during a farewell conversation that both sides say was cordial.
"I told him that I've never really had an issue with him," King said. "I told him I thought it was concerning because of the roots of the word and what it's associated with. It's a controversial word, so I just expressed how I felt on that. That's pretty much what it was. I've never really had issues with him."
---
Photos: Badgers beat Ohio State to sweep regular-season series
Badgers 70, Buckeyes 57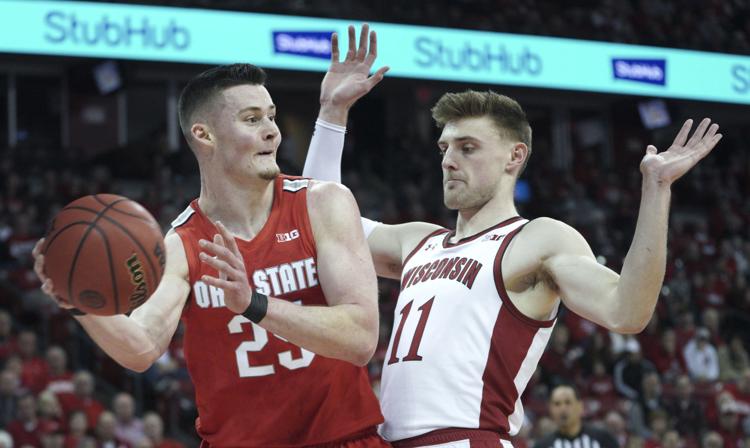 Badgers 70, Buckeyes 57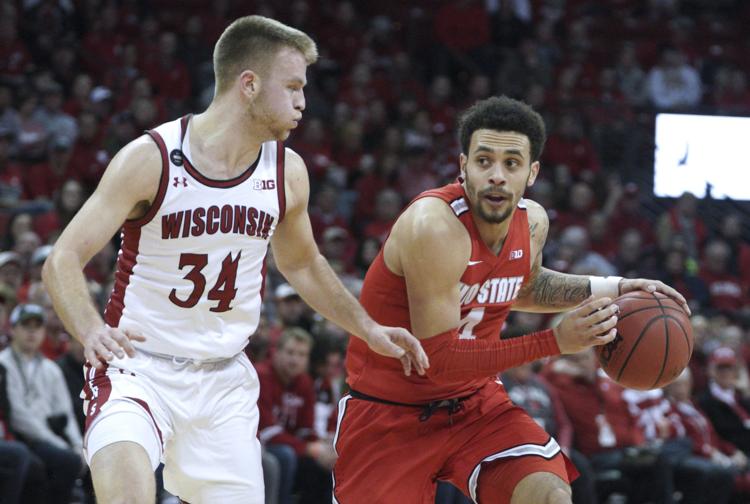 Badgers 70, Buckeyes 57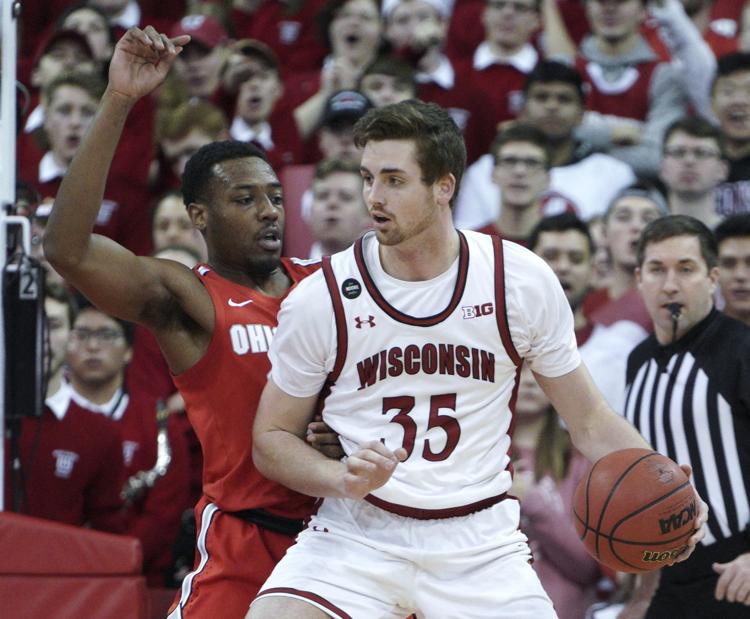 Badgers 70, Buckeyes 57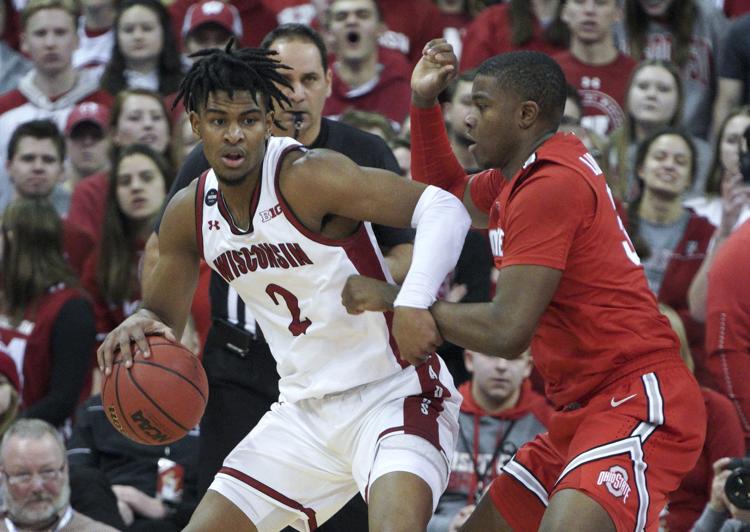 Badgers 70, Buckeyes 57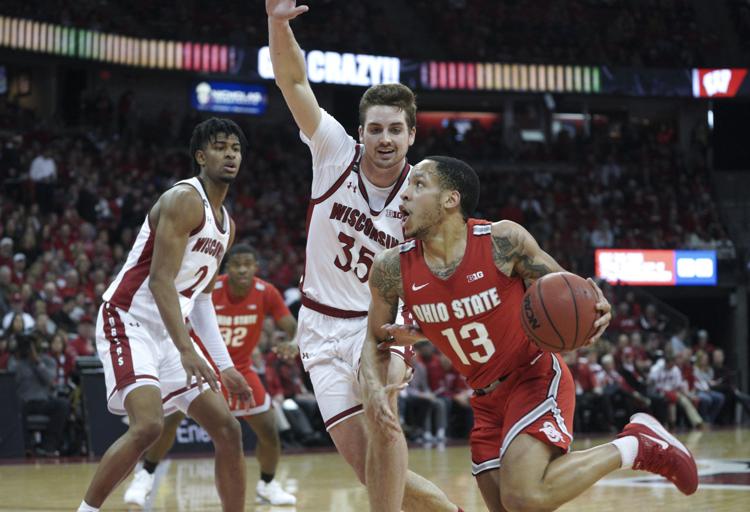 Badgers 70, Buckeyes 57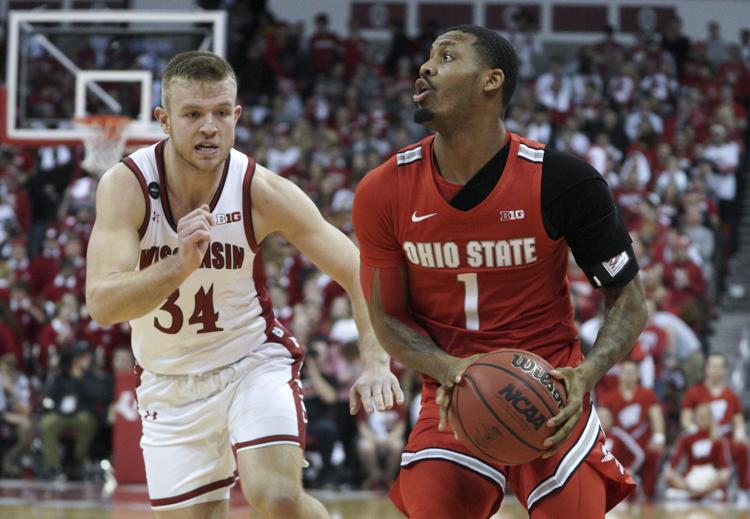 Badgers 70, Buckeyes 57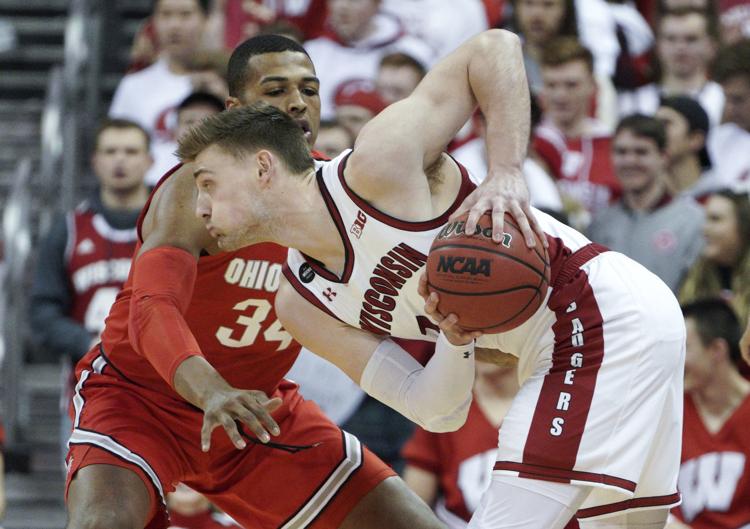 Badgers 70, Buckeyes 57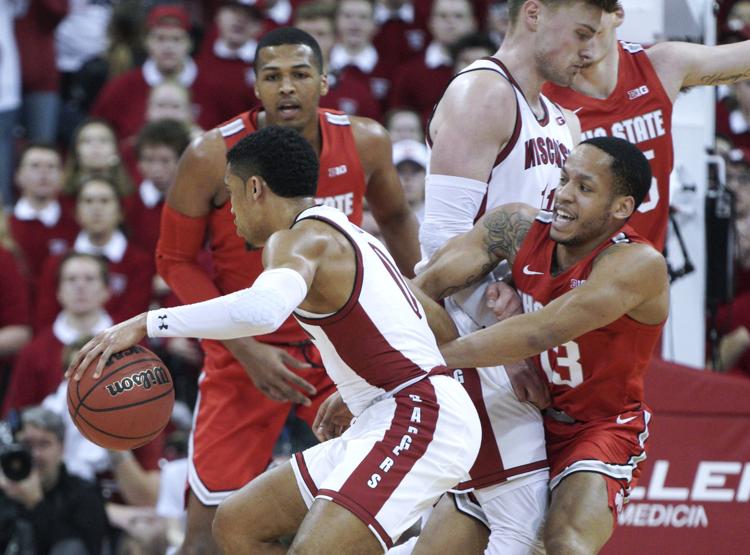 Badgers 70, Buckeyes 57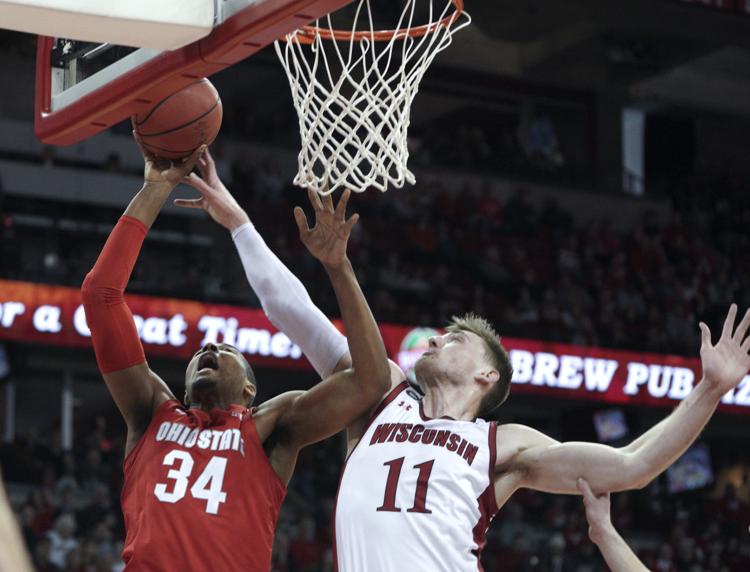 Badgers 70, Buckeyes 57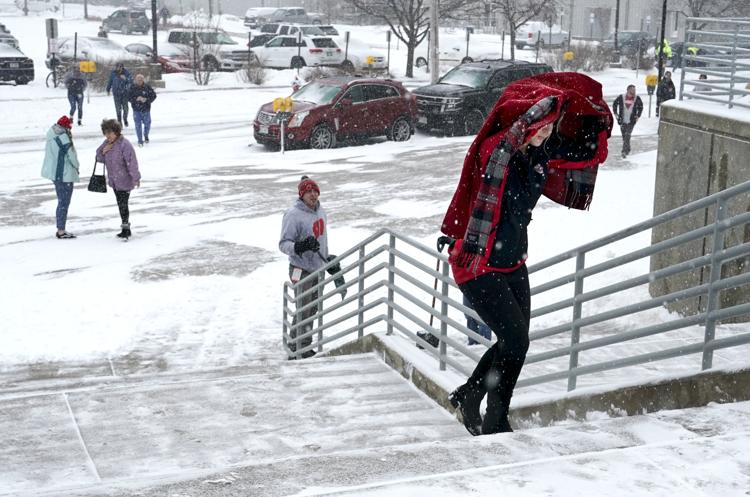 Badgers 70, Buckeyes 57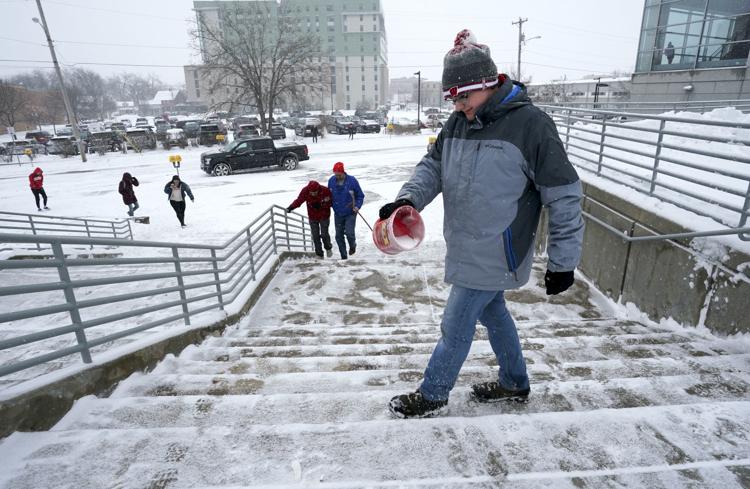 Badgers 70, Buckeyes 57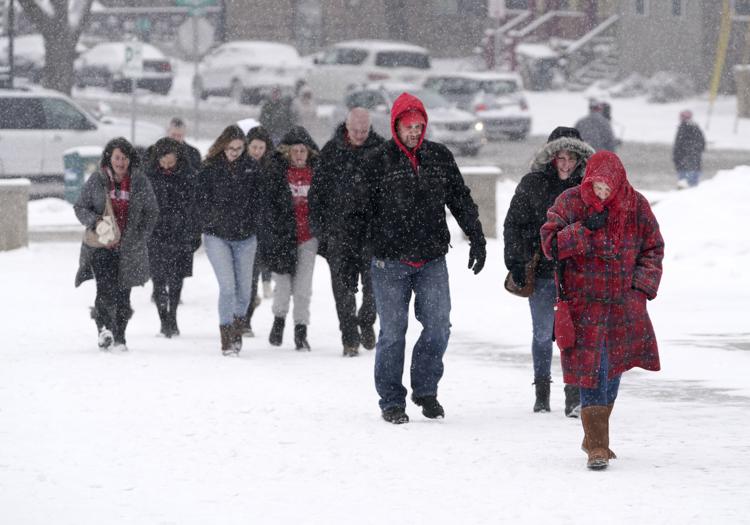 Badgers 70, Buckeyes 57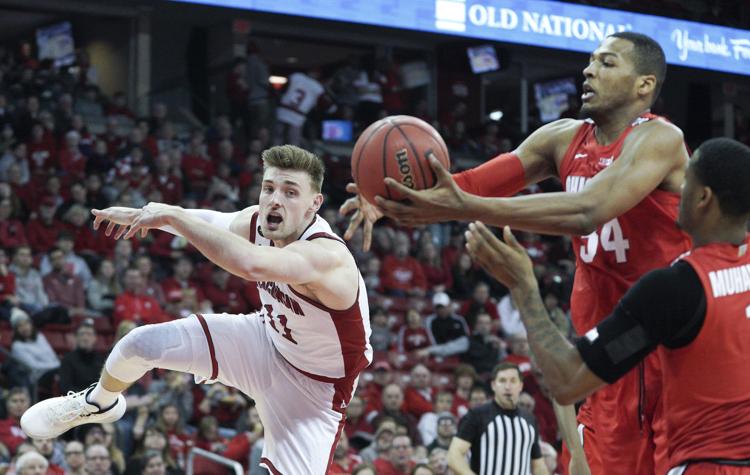 Badgers 70, Buckeyes 57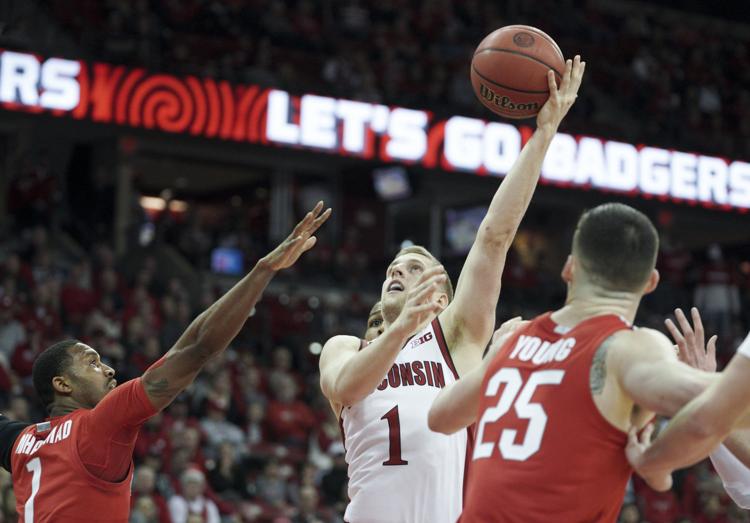 Badgers 70, Buckeyes 57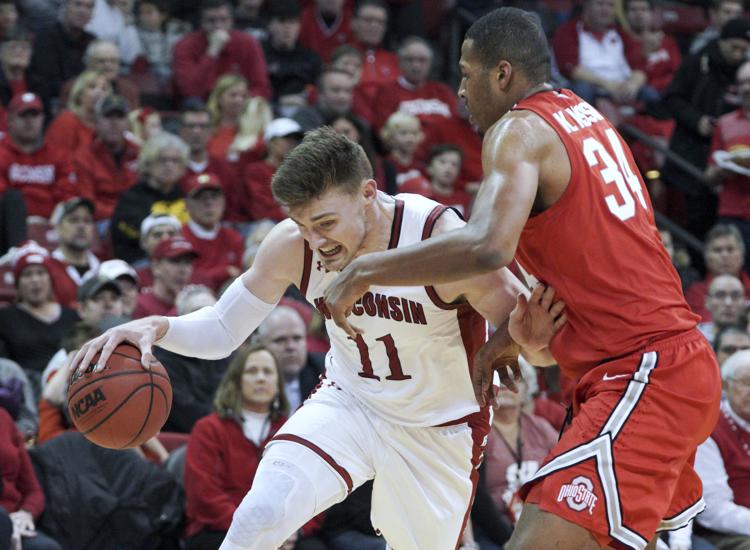 Badgers 70, Buckeyes 57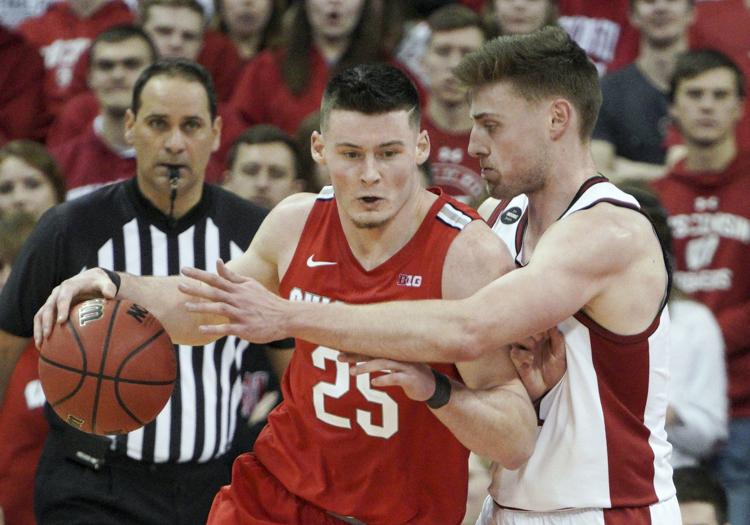 Badgers 70, Buckeyes 57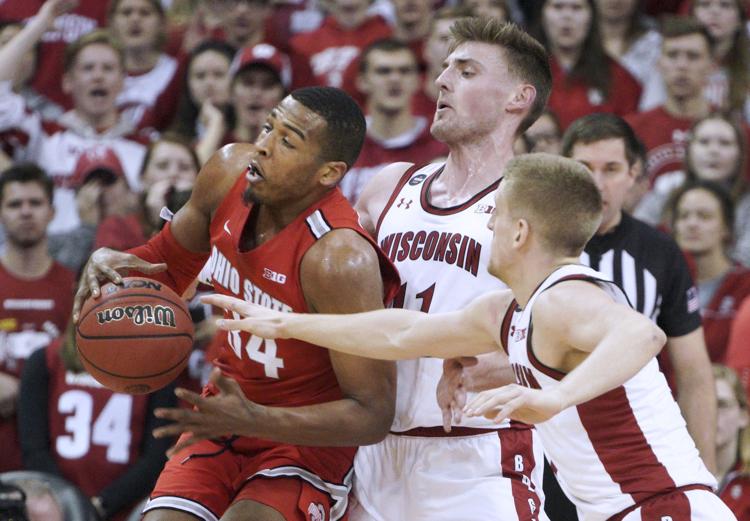 UW basketball gamer jump photo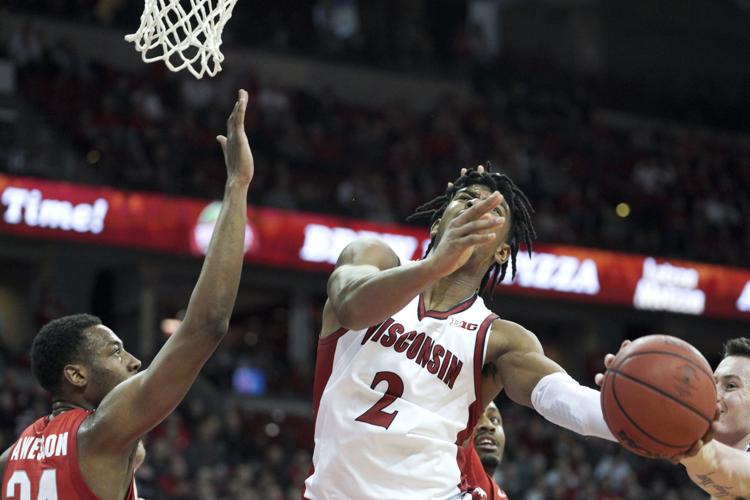 Badgers 70, Buckeyes 57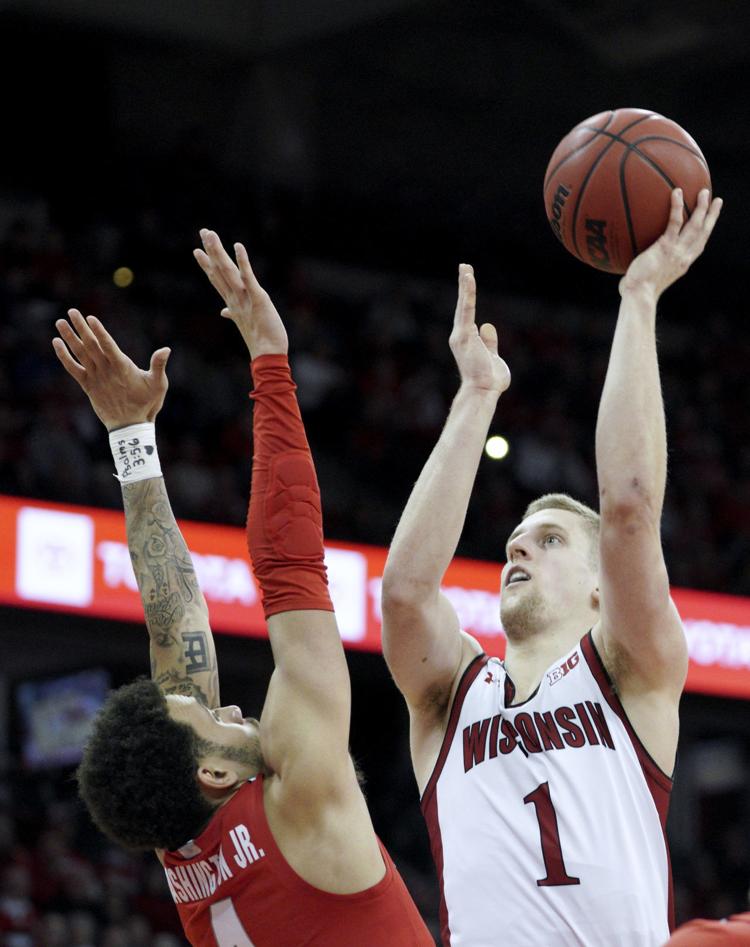 Badgers 70, Buckeyes 57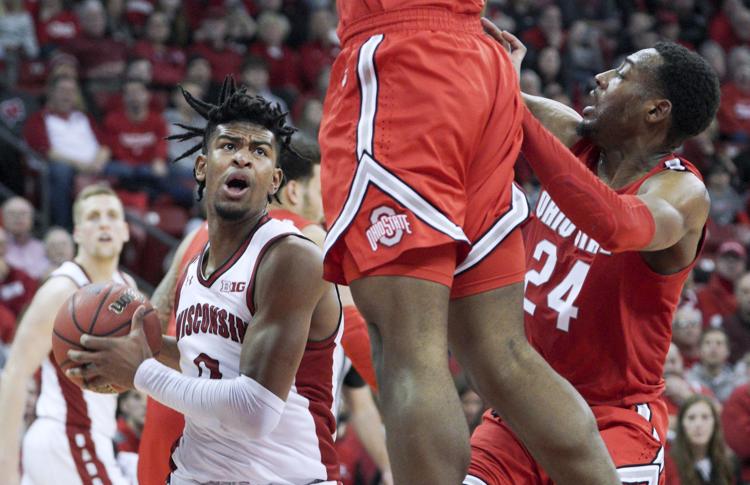 Badgers 70, Buckeyes 57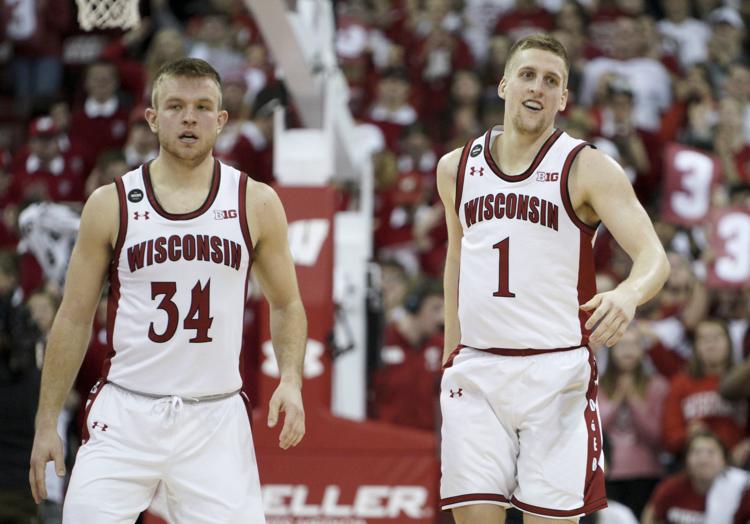 Badgers 70, Buckeyes 57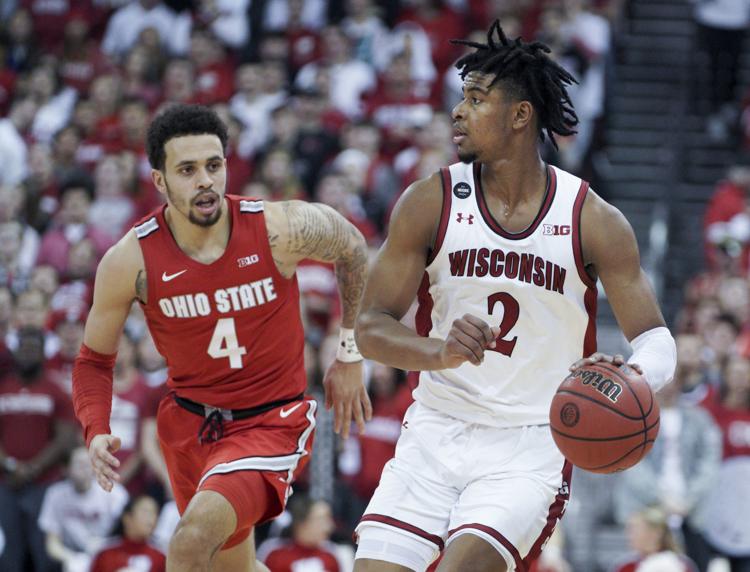 Badgers 70, Buckeyes 57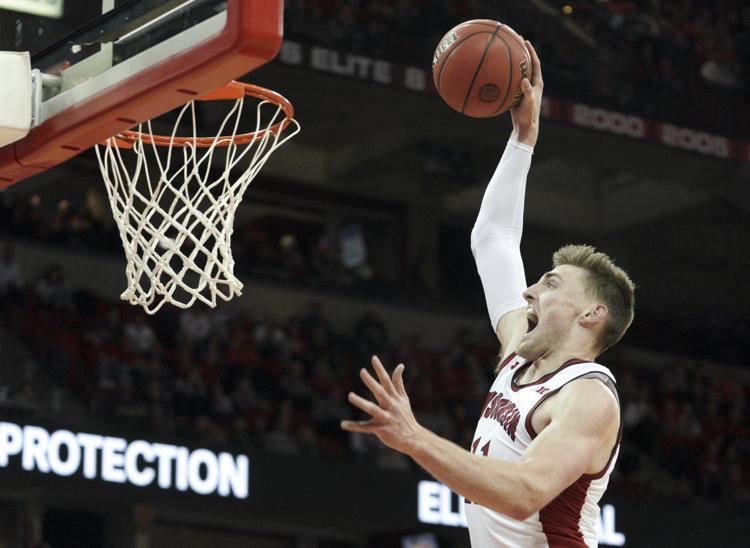 Badgers 70, Buckeyes 57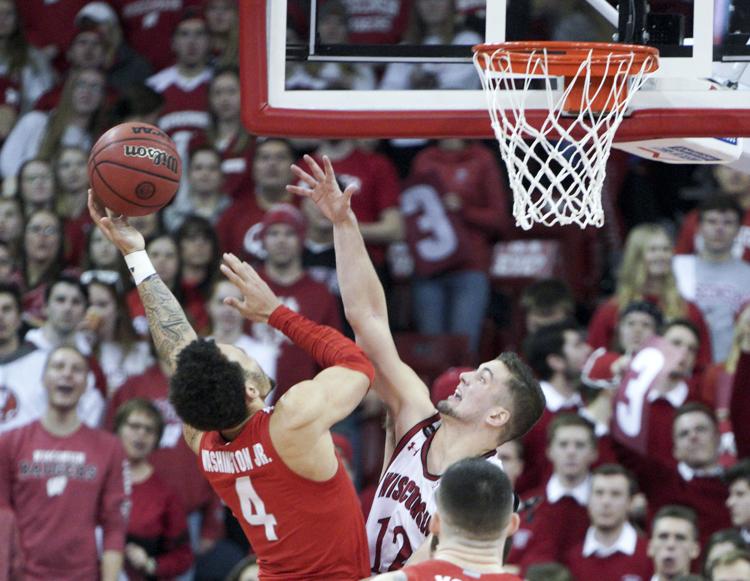 Badgers 70, Buckeyes 57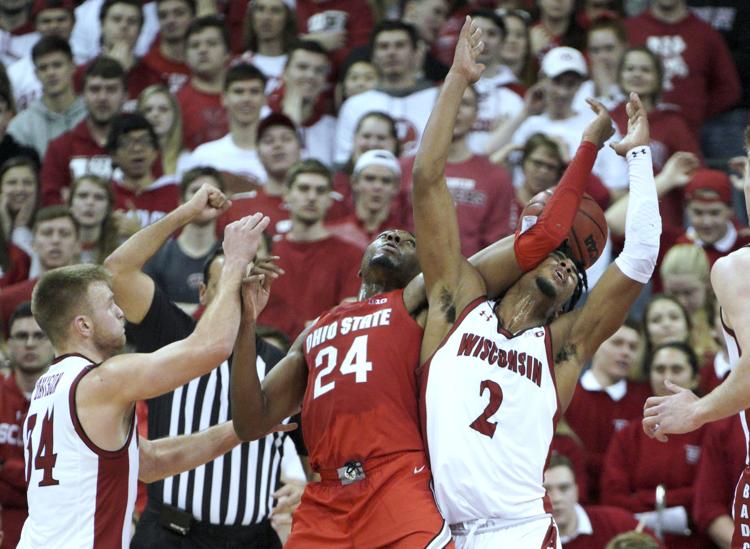 Badgers 70, Buckeyes 57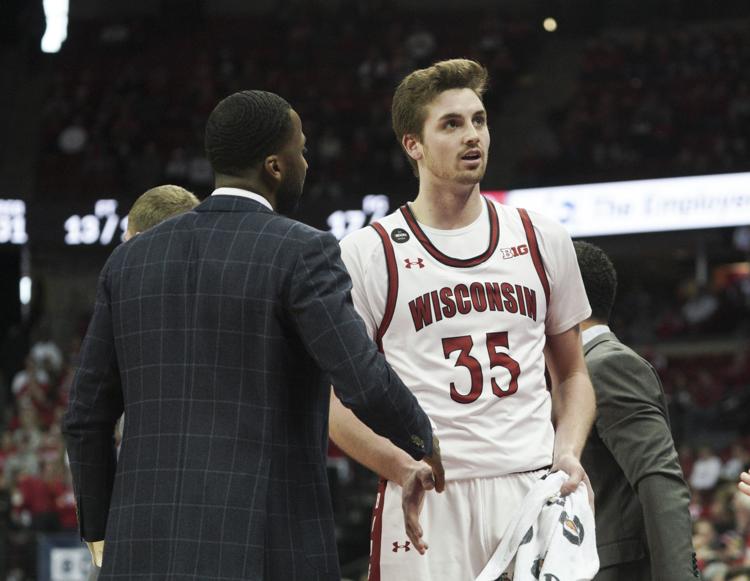 Badgers 70, Buckeyes 57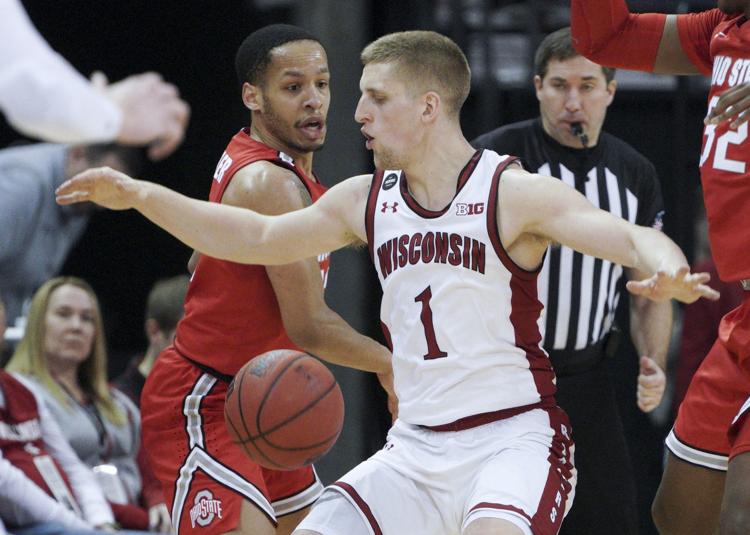 Badgers 70, Buckeyes 57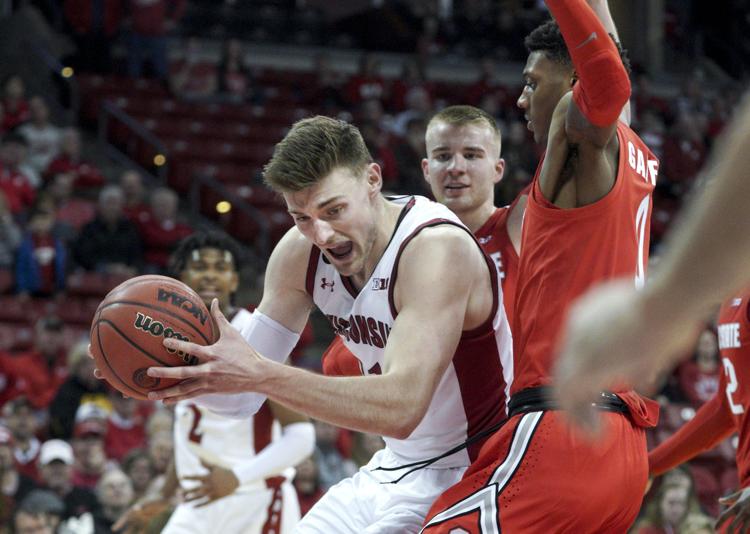 Badgers 70, Buckeyes 57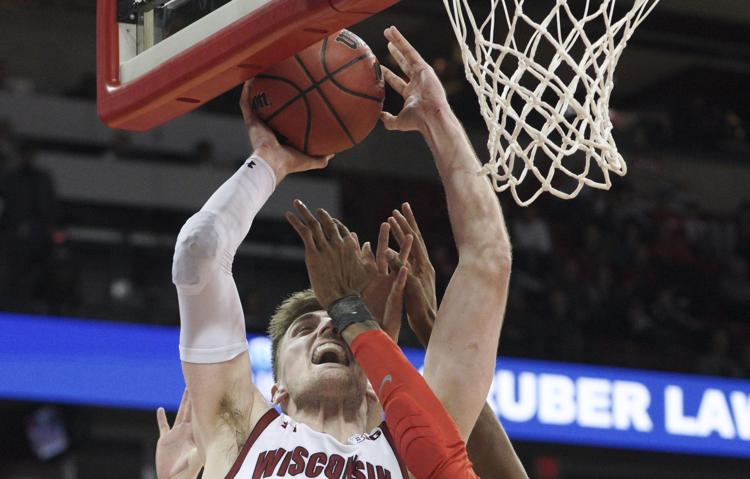 Badgers 70, Buckeyes 57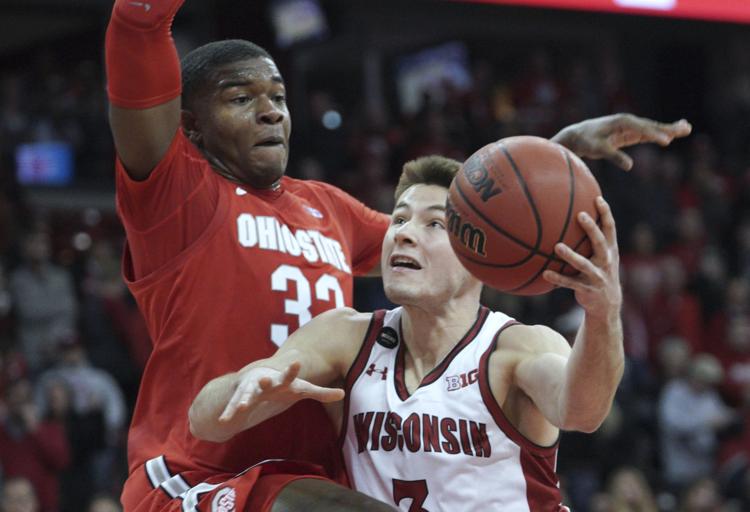 Badgers 70, Buckeyes 57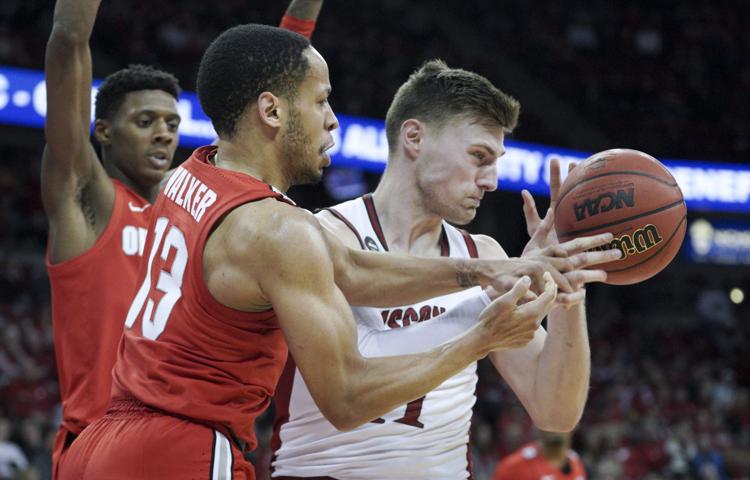 Be the first to know
Get local news delivered to your inbox!