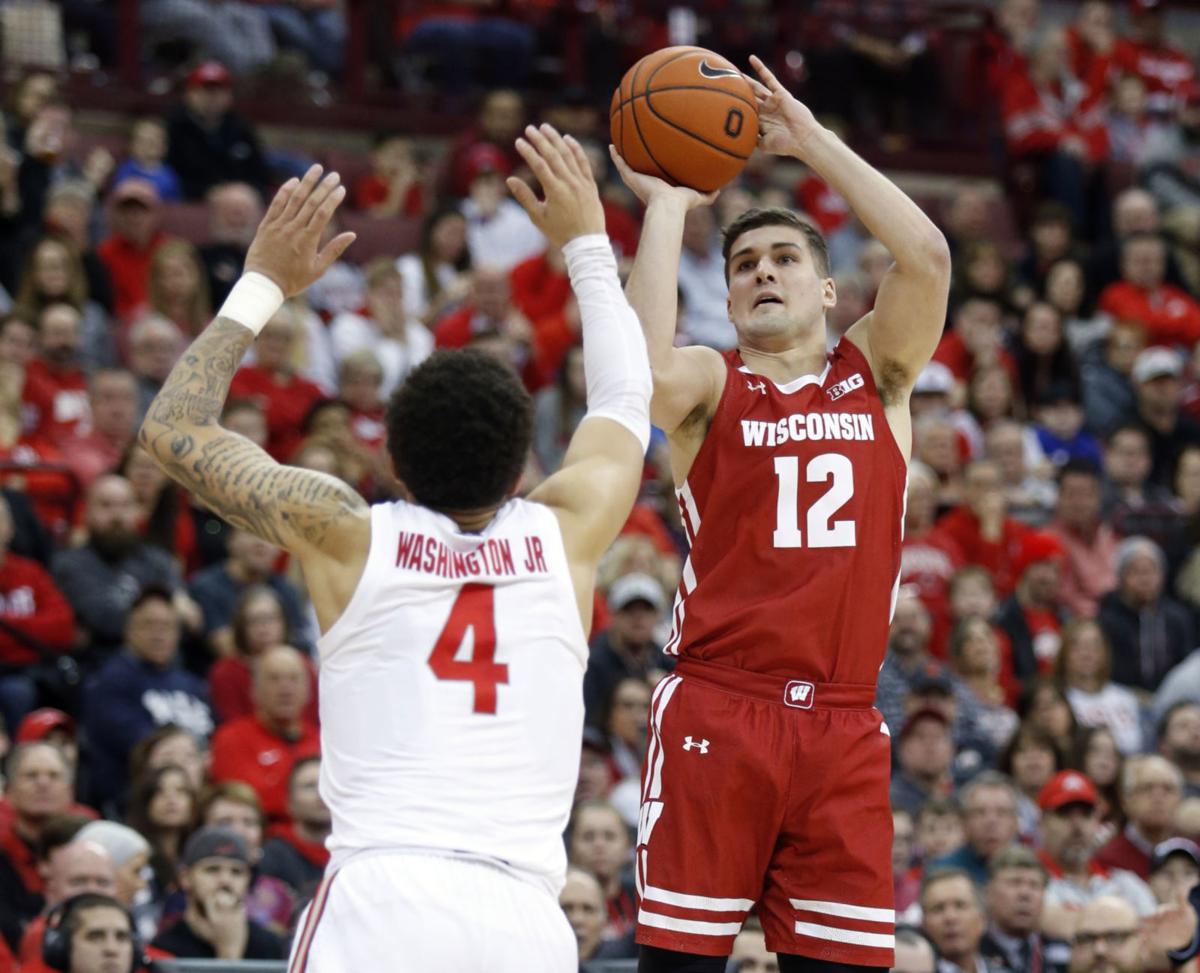 COLUMBUS, Ohio — Greg Gard walked into the media room at Value City Arena, took a seat and calmly spent the next 7 minutes answering questions about the game.
The University of Wisconsin men's basketball team had just opened 2020 with a signature victory, yet you never would have known it based on Gard's cool demeanor in his postgame news conference. He was a picture of poise, which was also a perfect way to describe the Badgers during a pivotal stretch run Friday night.
Junior forward Nate Reuvers scored seven of his team-high 17 points over the final 3 minutes, 20 seconds of the game, helping UW record a shocking 61-57 victory over No. 5 Ohio State in a Big Ten Conference dogfight.
Sophomore wing Kobe King added 13 points for the Badgers (9-5, 2-1 Big Ten), who also got big contributions off the bench from senior wing Brevin Pritzl and freshman forward Tyler Wahl.
"This was a definition of a team win," Gard said afterward. "We've had to grow and experience some growing pains as we've come through November and December, but I'm really proud of the effort tonight. We just kept battling and finding a way."
Did they ever. The Badgers survived major droughts at the start of each half, starting the game with 10 consecutive empty possessions and going seven in a row without a basket shortly after halftime.
UW found itself with seven-point deficits after each of those ugly stretches, yet it continued to fight and claw and display grit.
Not bad for a team that didn't win its first game away from home until beating Tennessee a week ago. Just like that, the Badgers have produced back-to-back true road wins.
"I think we've grown a lot, especially on the road," King said. "I think even early on, our struggles on the road were kind of just finding out who we were as a team. I think Tennessee helped a lot. I think we're starting to jell more and more."
The happiest UW player might have been junior forward Micah Potter, who played at Ohio State for two seasons before transferring. Potter didn't make a huge impact in his return to Columbus, finishing with four points and three rebounds in 11 minutes, but his presence in the rotation allowed Gard to manage Reuvers' minutes (27) and keep his leading scorer fresh for the stretch run.
"He was his normal stuff, high energy, ready to go," Reuvers said after UW improved to 4-0 since Potter joined the lineup. "I think we truly saw his emotions once we knew we were going to win."
Junior center Kaleb Wesson had 22 points and 13 rebounds, but the Buckeyes (11-3, 1-2) were a one-man show. Wesson was 7 of 10 from the field, while his teammates were a combined 12 of 37.
Ohio State was down a frontcourt starter — junior forward Kyle Young (appendix) is out indefinitely — meaning Wesson had a lot on his shoulders. Reuvers and Co. made sure nothing came easy for Wesson late in the game, and he didn't score after making two free throws to give the Buckeyes a 49-47 lead with 6:32 remaining.
UW, meanwhile, was brilliant on both ends of the court in the closing 4-plus minutes. After falling behind 51-47, the Badgers had only one empty possession the rest of the way.
The result, a 14-3 run that included seven points from Reuvers, helped UW do something it hadn't done this season: win a close game. Its previous eight wins were by an average of 19.3 points.
"We just made more plays than them at the end," Reuvers said.
Wahl delivered an assist to Reuvers, whose mid-range jumper gave UW the lead for good with 1:54 left.
On the next possession, Pritzl came off a screen on an out-of-bounds play and drained a 3-pointer from the left corner late in the shot clock.
"It's just winning plays that gets you in good position at the end of the game," Wahl said.
Like the one Wahl made with UW clinging to a one-point lead in the final minute. After D'Mitrik Trice missed a jumper, Wahl corralled the offensive rebound to keep alive the possession and got the ball back to the junior point guard.
After getting fouled, Trice made both free throws and, after Wesson missed an open 3-pointer, Reuvers added four more free throws over the next two possessions to clinch the win.
UW has five wins over top-five opponents in the Gard era, with three of those coming away from the Kohl Center. Few saw this one coming — Ohio State was 9-0 at Value City Arena entering the game — but the Badgers have come a long way since losing their first five games away from home this season.
"They've had to figure out how to mature and grow," Gard said. "I haven't been the easiest guy to put up with for them, but they've responded."
---
Photos: Wisconsin Badgers take down No. 5 Ohio State Buckeyes despite offensive struggles
Photos: Wisconsin Badgers take down No. 5 Ohio State Buckeyes despite offensive struggles
Badgers 61, Buckeyes 57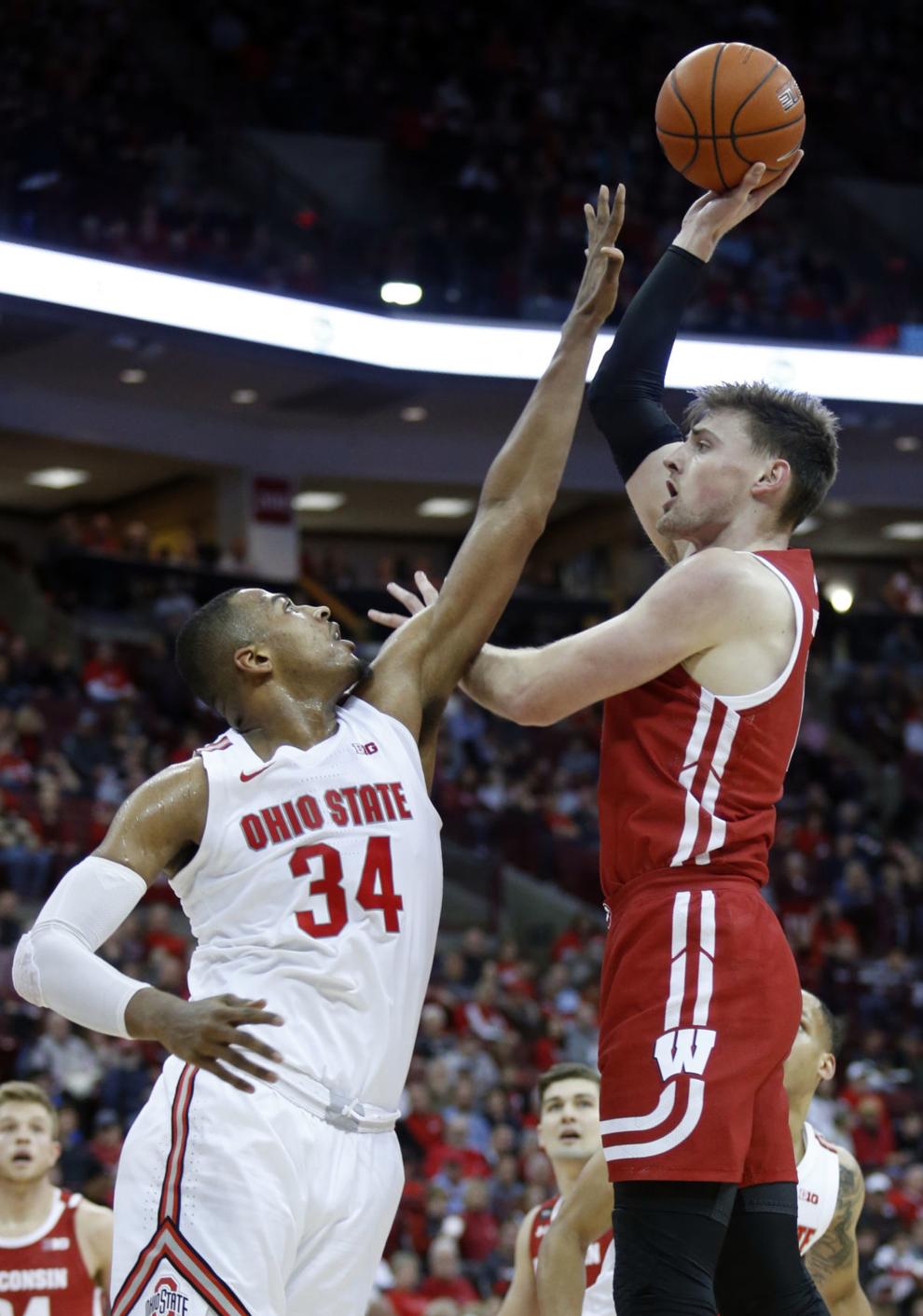 Badgers 61, Buckeyes 57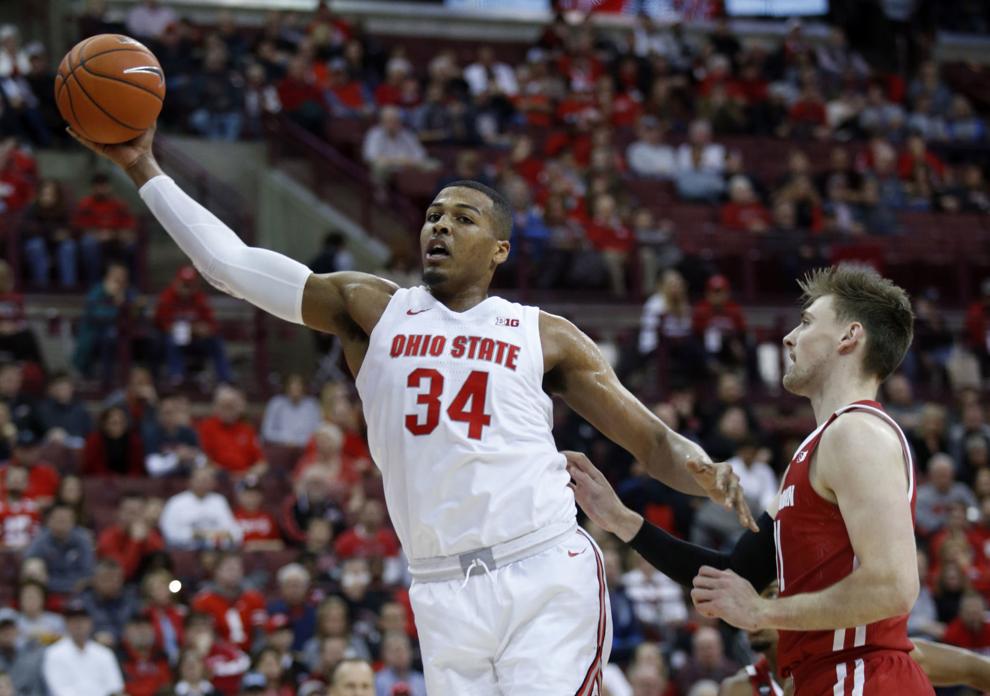 Badgers 61, Buckeyes 57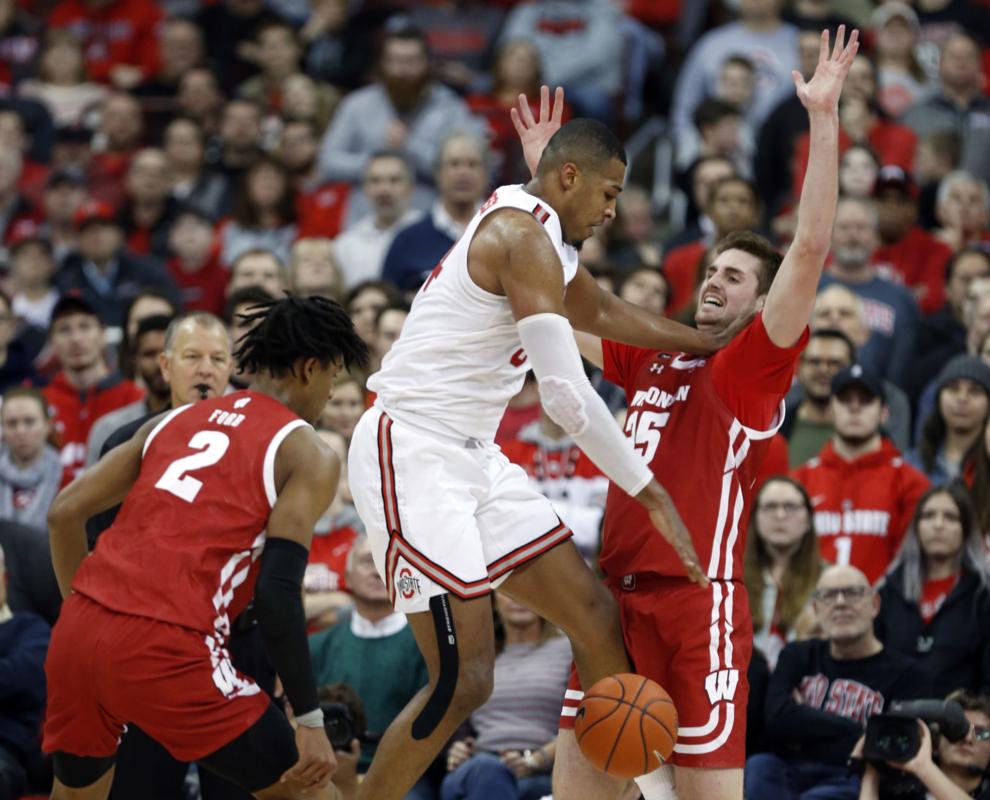 Badgers 61, Buckeyes 57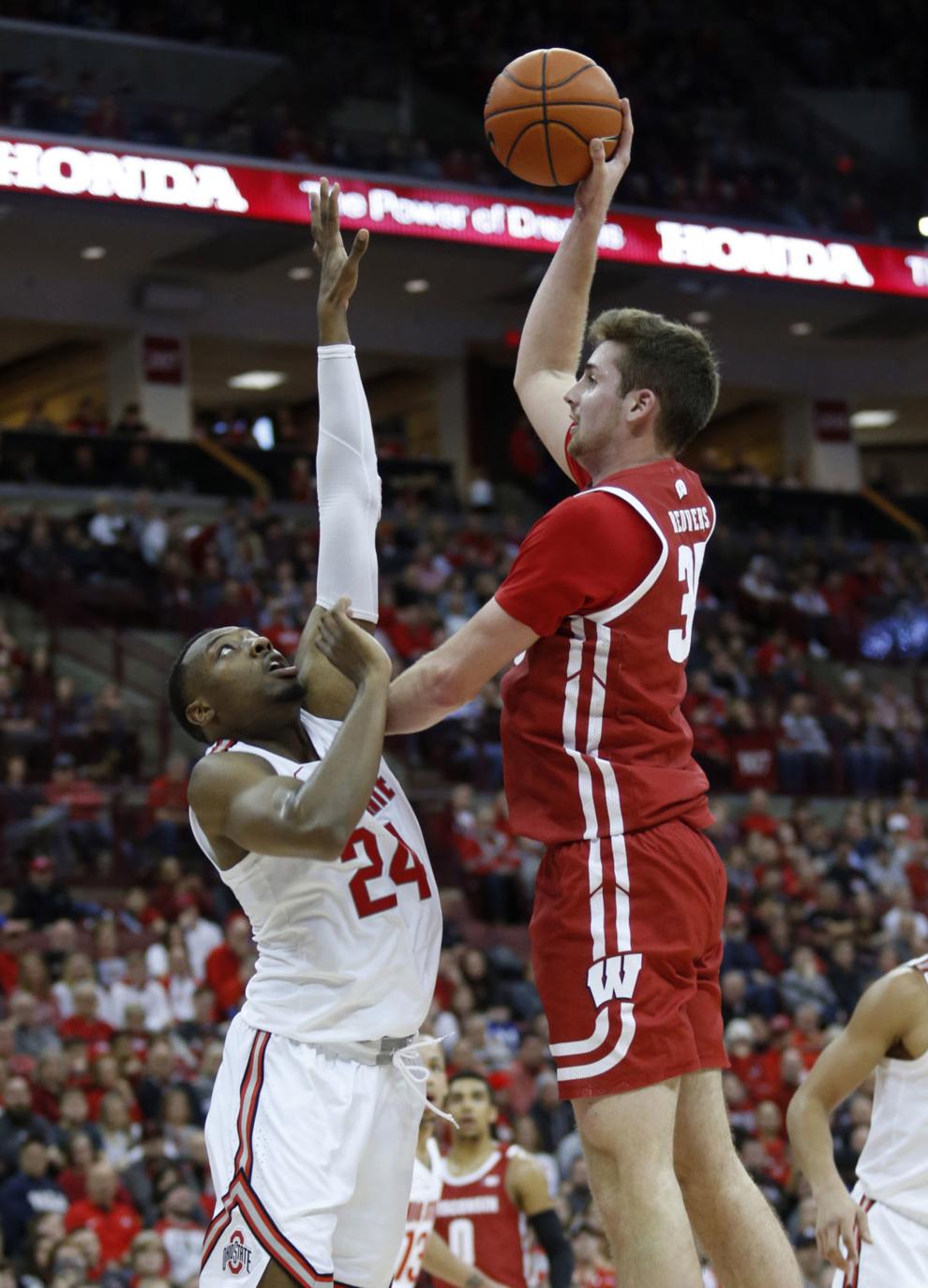 Badgers 61, Buckeyes 57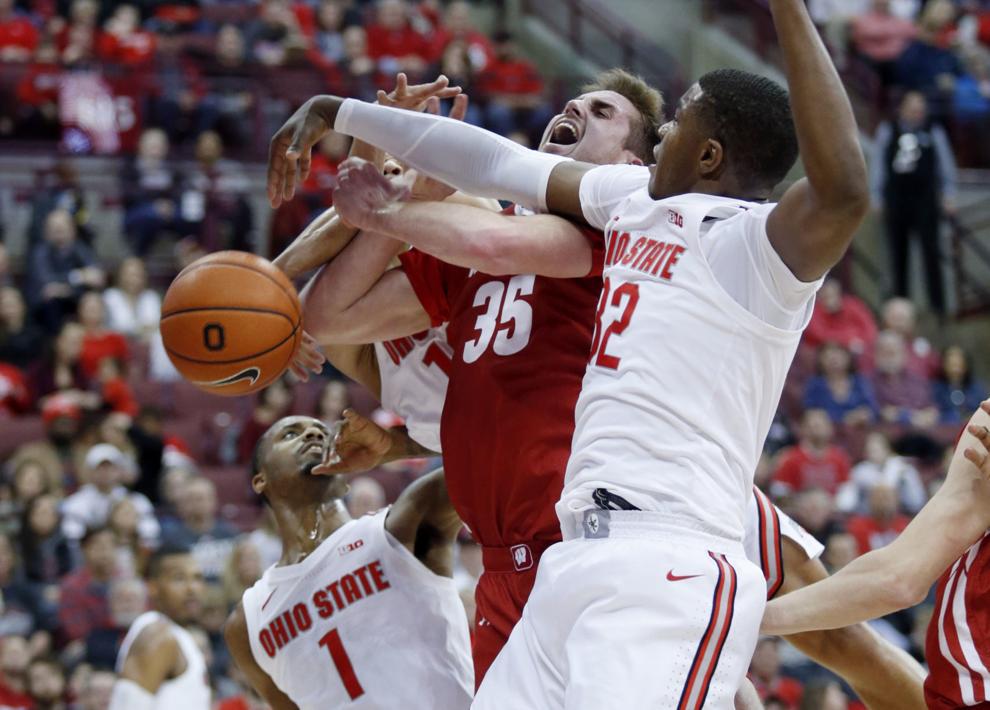 Badgers 61, Buckeyes 57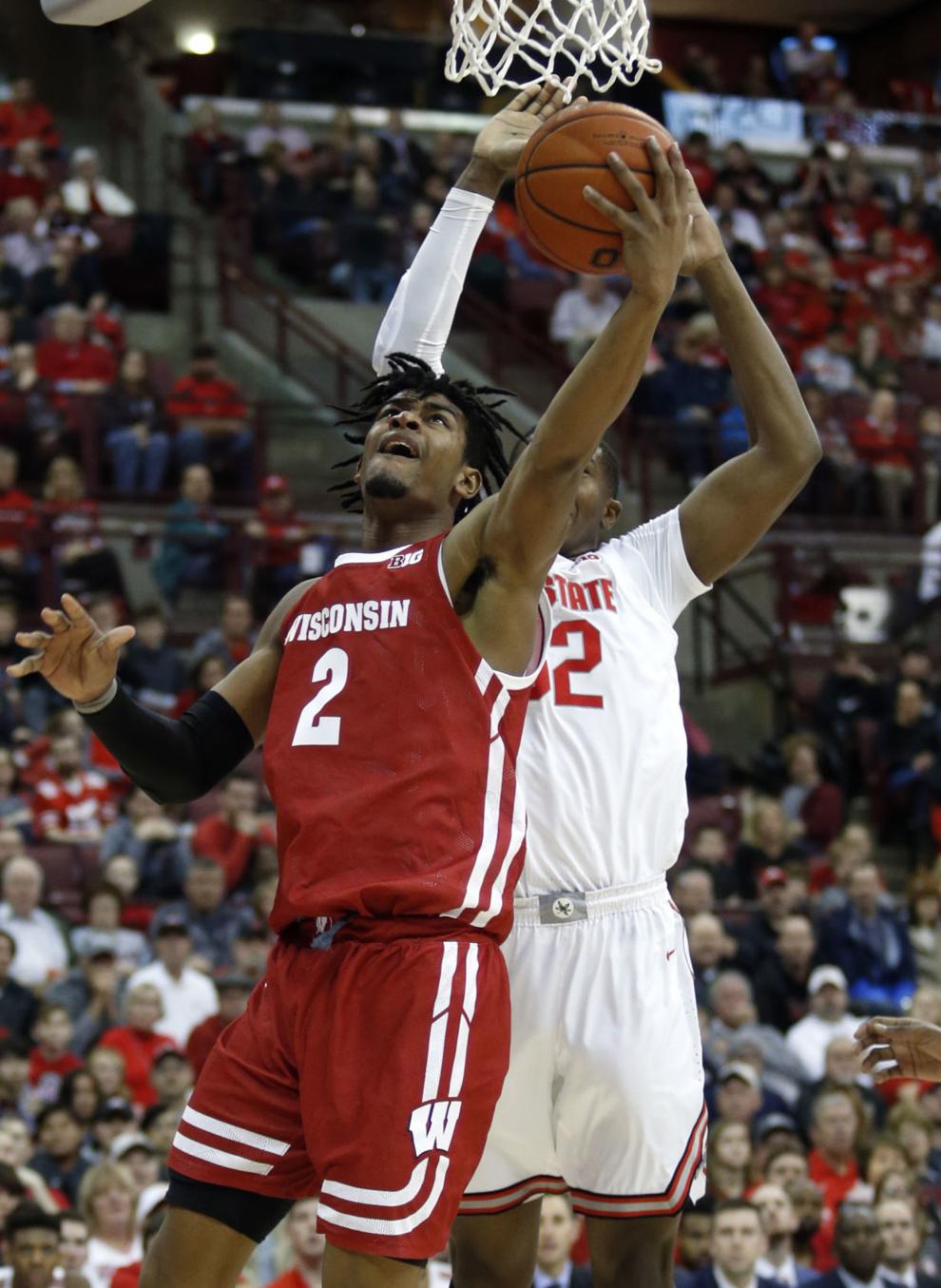 Badgers 61, Buckeyes 57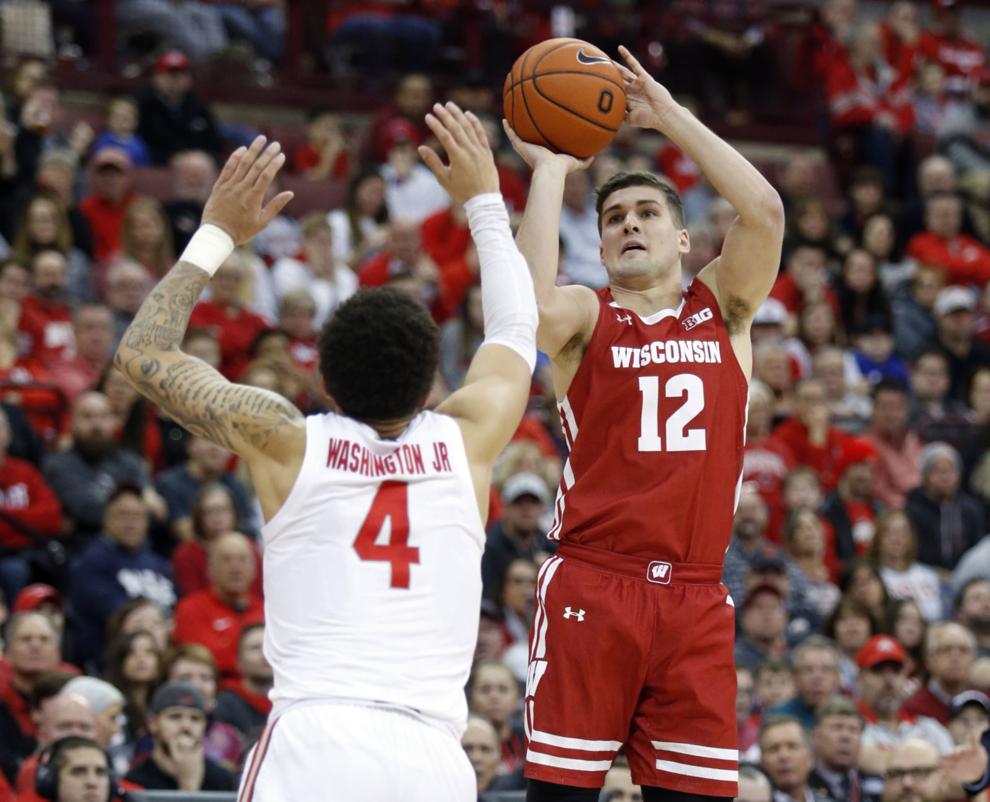 Badgers 61, Buckeyes 57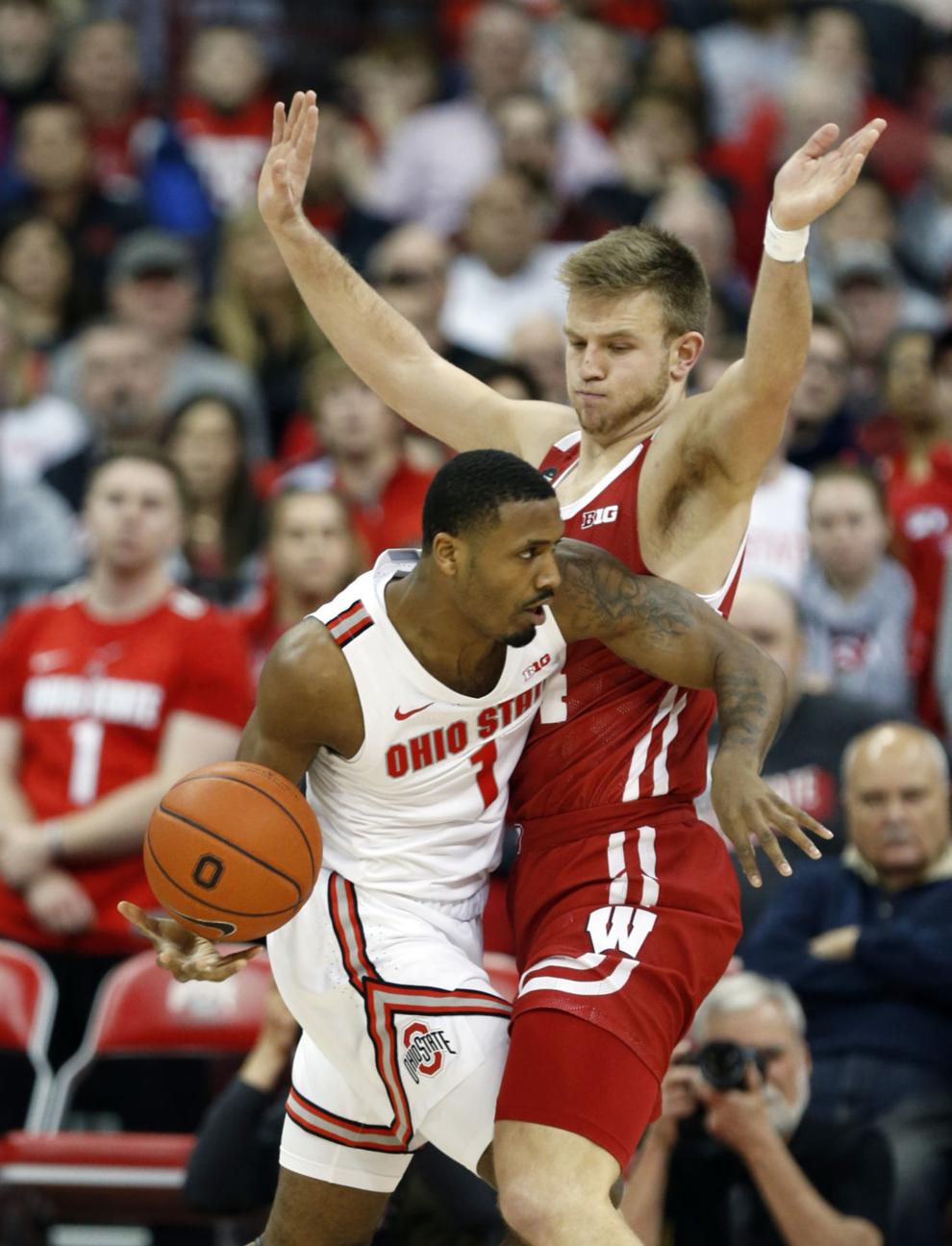 Badgers 61, Buckeyes 57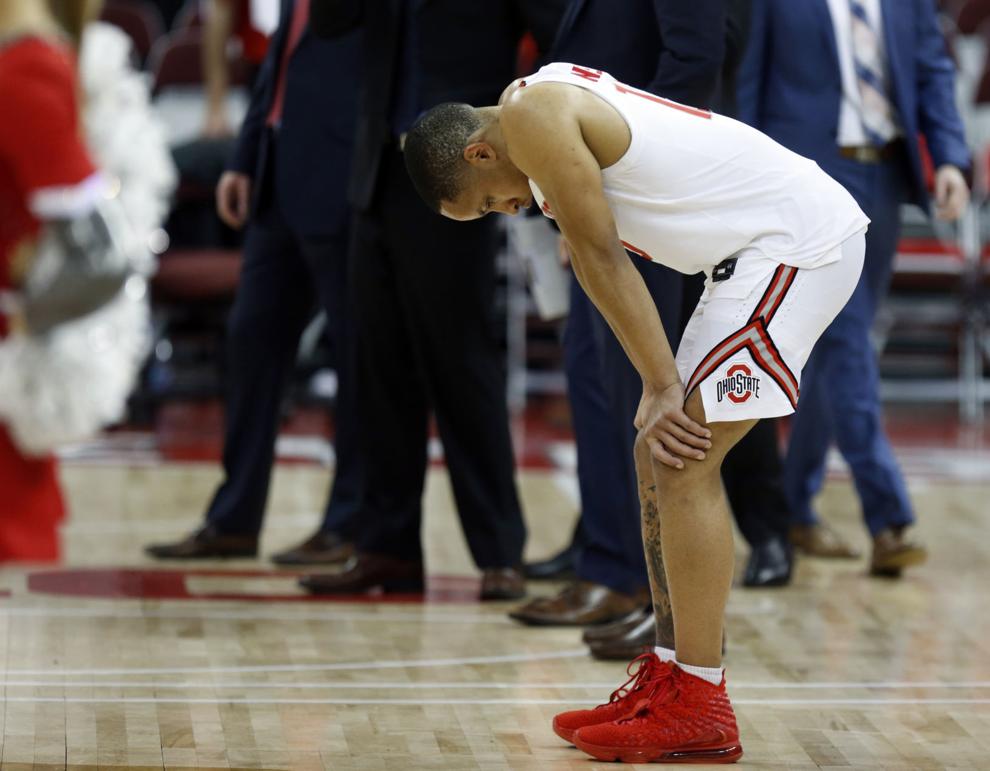 Badgers 61, Buckeyes 57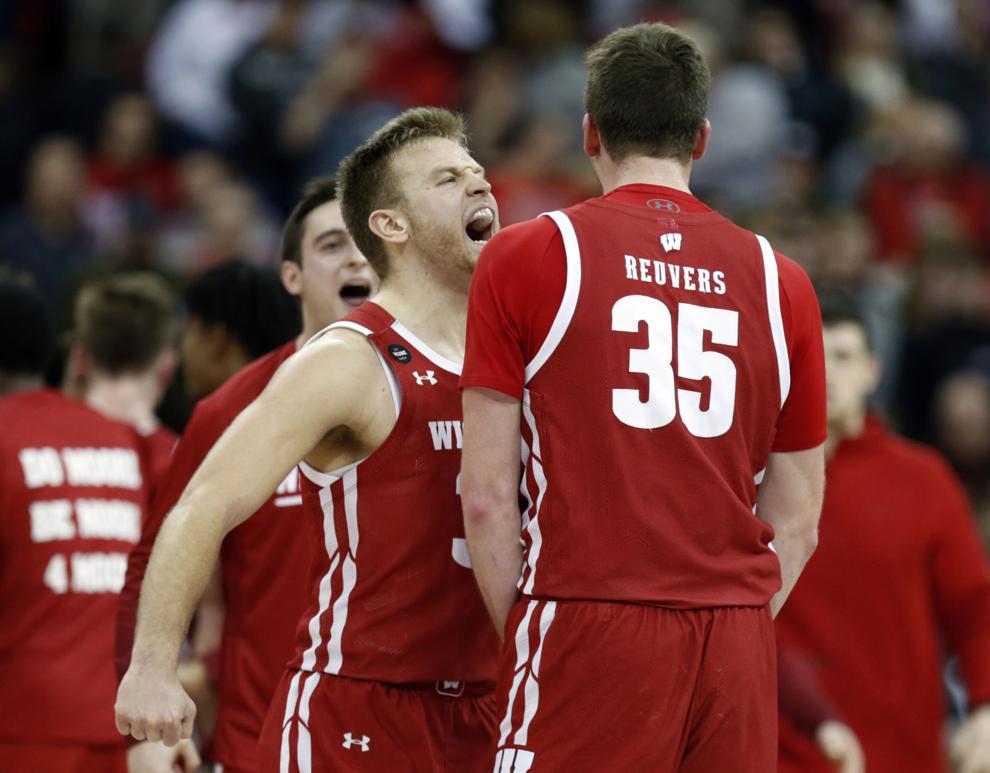 Badgers 61, Buckeyes 57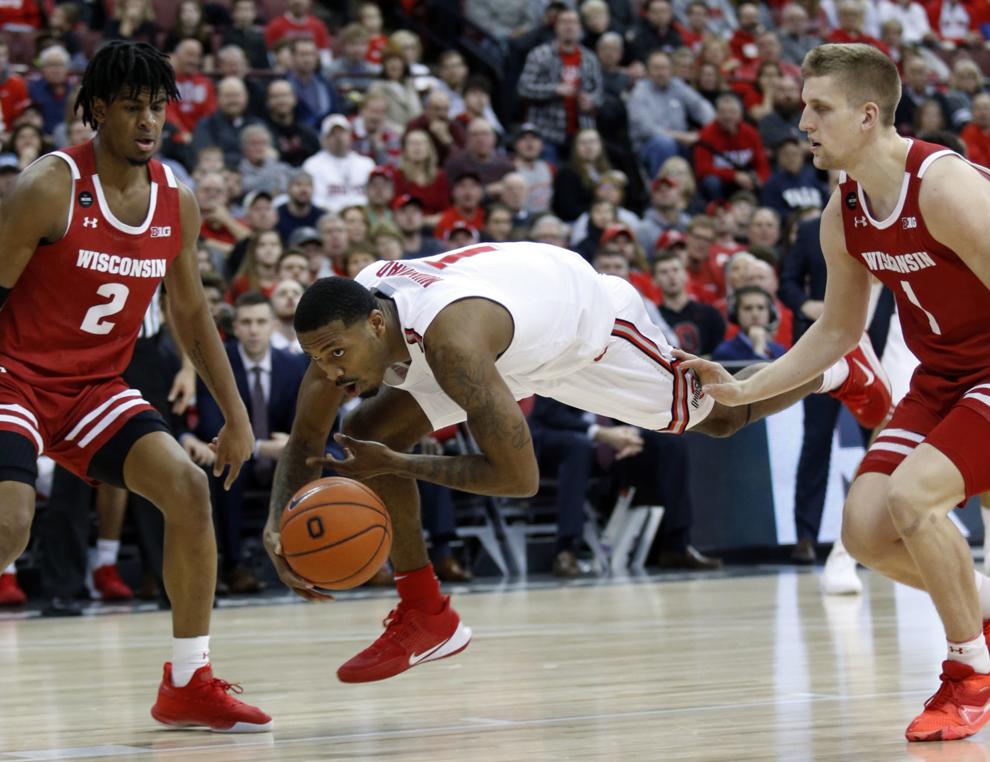 Badgers 61, Buckeyes 57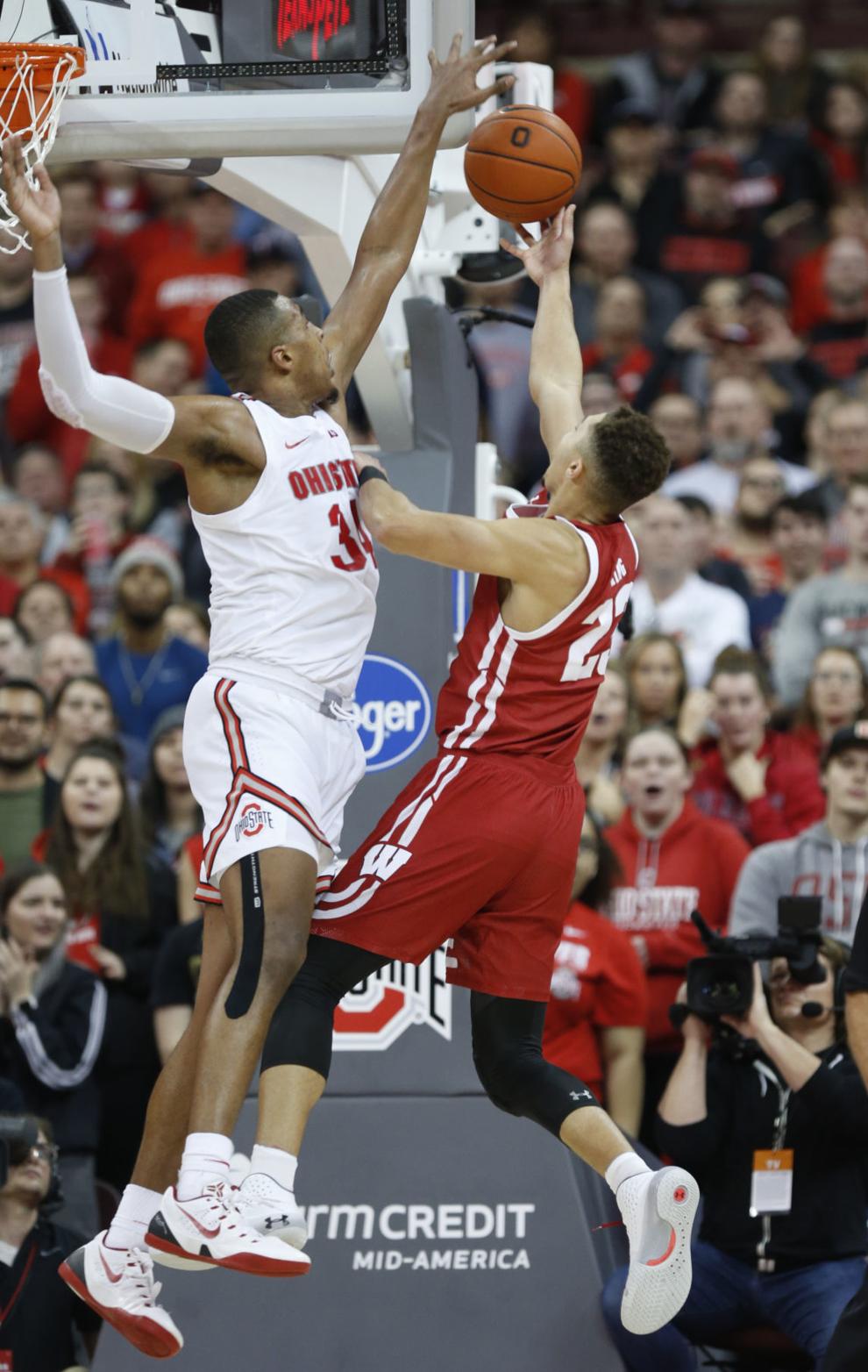 Badgers 61, Buckeyes 57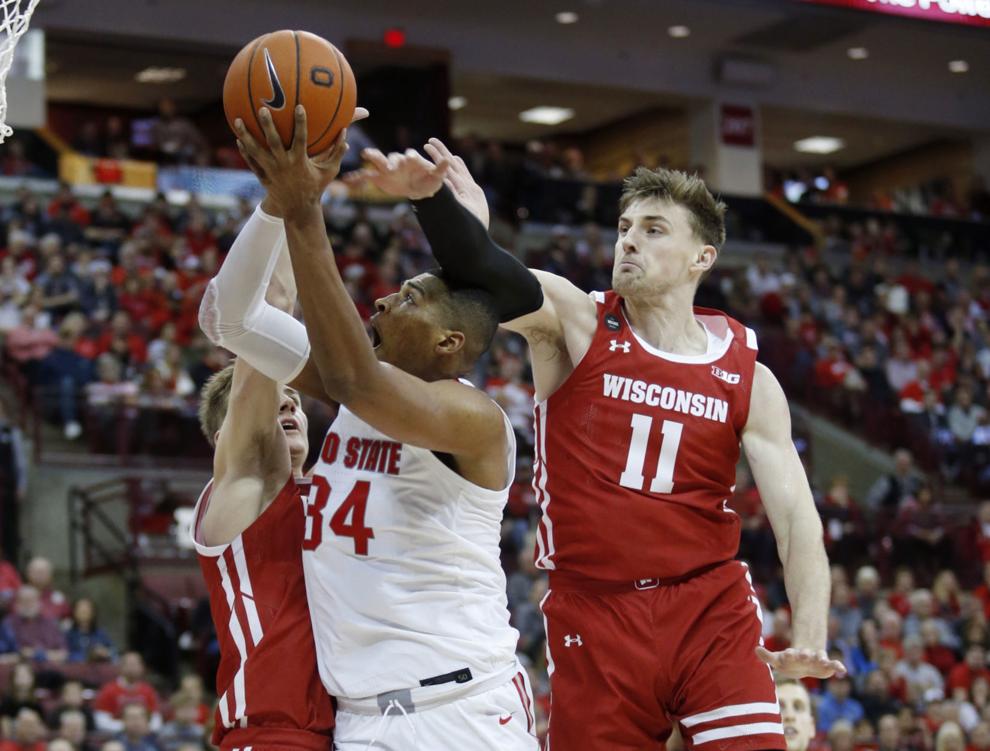 Badgers 61, Buckeyes 57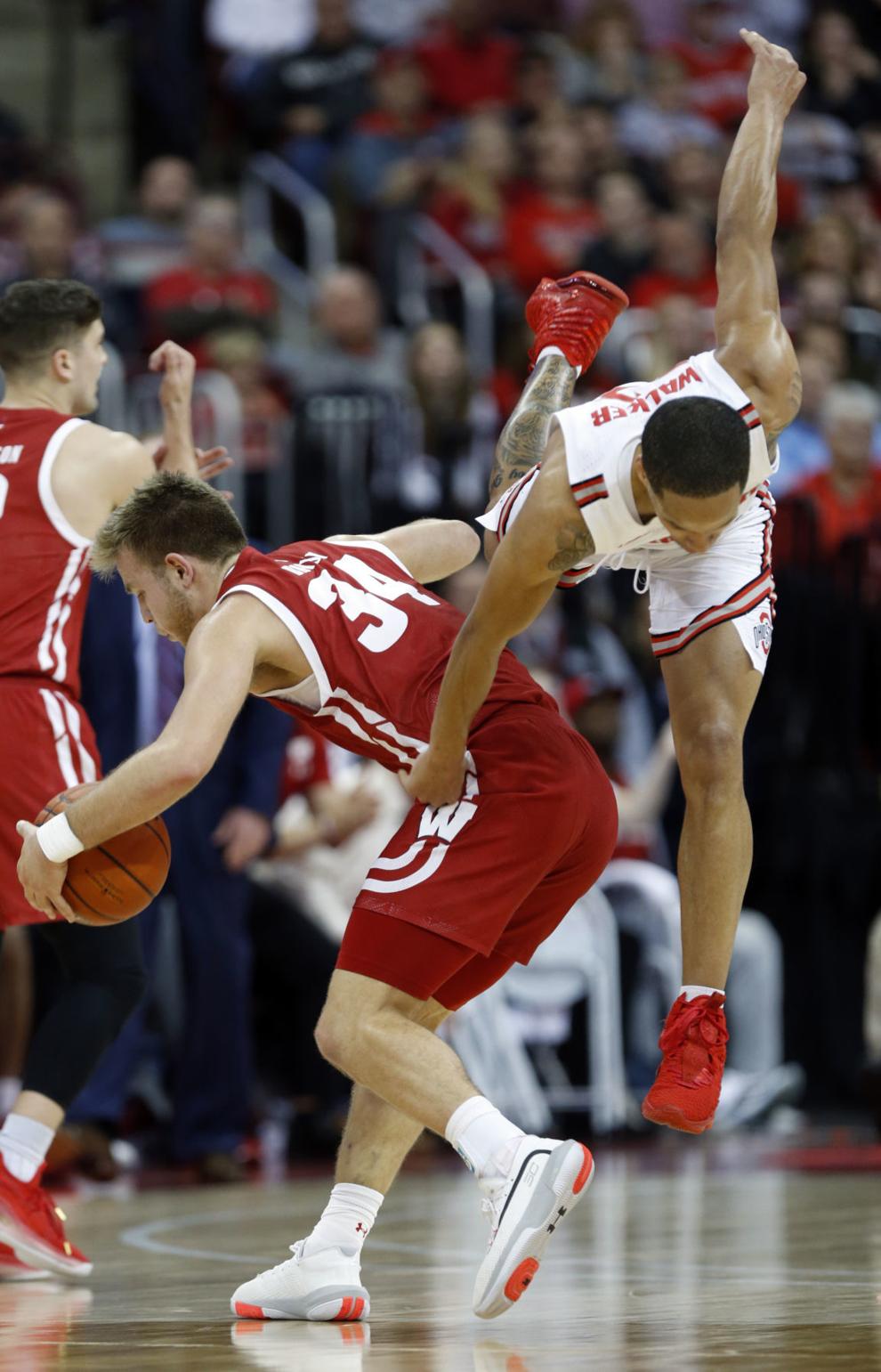 Badgers 61, Buckeyes 57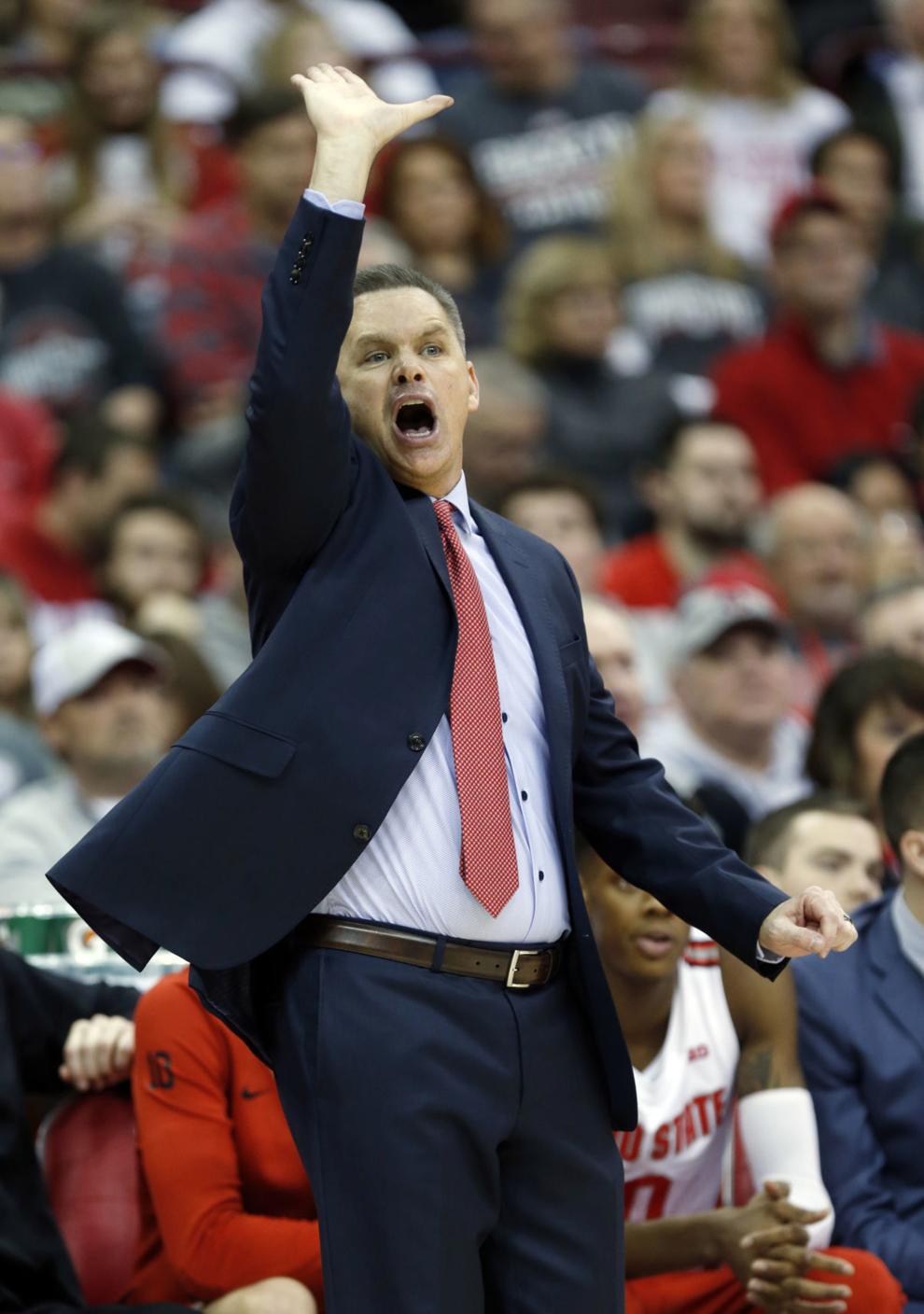 Badgers 61, Buckeyes 57