He vowed to never eat another fish for the rest of his life. Kobe King was maybe in the third grade and had just watched his mom filleting their haul for the day and, well, he was disgusted and angry and sad. How could she hurt an animal like that?
"That was Kobe," Julie Platten said. "He's very big-hearted. Very sweet."
Fast forward a couple years and Kobe is in the fifth grade, where one particular student was always getting picked on by his classmates. Kobe, being Kobe, came to his rescue by being extra nice to him and making sure he was always included in activities, attention that caught the eye of a teacher who relayed it to Platten.
Those are just some snapshots in time of a young man who is now a sophomore wing on the University of Wisconsin men's basketball team; a player who, according to coaches and teammates, may be ready for takeoff as he enters his third year in the program.
The story of how King got to this point is complicated for a couple reasons, starting with the fact he doesn't particularly enjoy talking about himself. He deflects attention whenever possible, admits he's a homebody who'd rather watch a movie with his girlfriend than go to a party or a bar, and avoids crowds whenever possible.
Case in point: Platten drove from La Crosse to Madison to celebrate King's 21st birthday last month, assuming that meant she'd treat him to dinner at a nice restaurant. Instead, he chose Five Guys, a burger joint on campus. Even the sit-down option of the meal was vetoed by King, who convinced his mother that it'd be best to get the food to go and eat at his apartment while watching television.
The aforementioned story about King helping out that bullied classmate a decade ago? He'll probably be as embarrassed about that one being shared as he is about people finding out he cried at the sight of a fish being filleted.
If you ever want to make King completely uncomfortable, pay him a compliment. Telling him he's big-hearted or sweet or kind or that he played a really good game are sure-fire ways to make him immediately change the subject.
Besides, King will tell you, all of those traits aren't really a reflection of him as much as they are a tribute to the influence provided by others in his life. After all, he's had a lot of help along the way.
'Kind of superhuman'
Being a single parent of three children was challenging in myriad ways, but Platten made it work. She denies claims from the other two that Kobe, the middle child, is her favorite, but there's no debate the mother and son have a tight bond.
Kobe hasn't seen his father since he was 2 and hasn't spoken to him in years. Many times over the years, Kobe has approached Platten and offered her a hug and a message: You're all I have.
While money was tight at times, that didn't stop Platten from following King all over the country on the AAU circuit and attending all his games at La Crosse Central. Platten spent some of those years teaching classes at Rochester Community and Technical College, but she'd make the one-hour drive back home and be in the stands by tipoff.
"I always really kind of thought it was 'Mom of the Year' stuff," Central coach Todd Fergot said. "She'd walk into the gym with a smile on her face. It wasn't easy for her, but she always found a way to make it work."
Platten wasn't a screamer in the stands and she didn't lecture King on the car ride home. She did the parenting and left the coaching to people like Fergot, who could tell by the time King was in third grade that he had a chance to be a special player.
King had plenty of positive male role models while playing in the La Crosse Central Basketball Association. While men such as Fergot, Mark Padesky, Quartell Roberson, Mike Brudos, Tony Servais, Scott Engebretson and Chris Newbauer did their part to teach King the game of basketball, they also preached the program's seven core standards: respect, integrity, humility, team-first attitude, teachable spirit, perseverance and champion work ethic.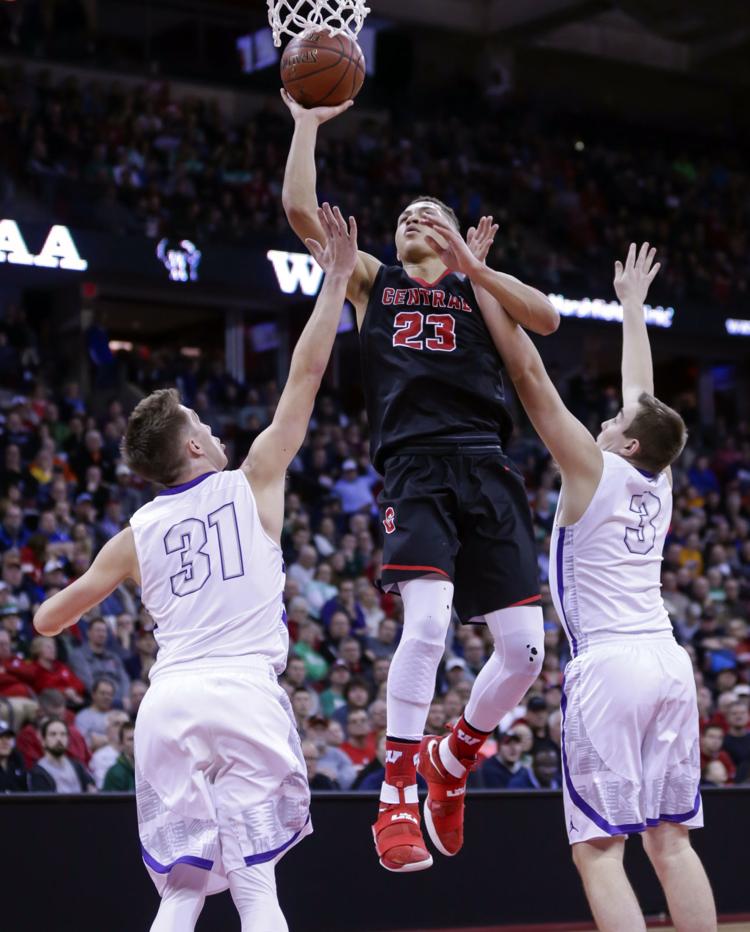 At home, Platten was fair but firm, King says. When an issue arose at school — a bad grade, being tardy to class — Fergot would place a call home and let Platten know about it. "Right away, she'd say, 'Yep, Coach, I've got you,' " Fergot said.
King said he never fully appreciated how effective Platten was at wearing two hats — mother and father — until he got to college.
"It's kind of superhuman," he said. "Once you get older and you're on your own, you really can appreciate what she did."
'She's done a great job'
Chris King is Kobe's father in title only. He's a former Wake Forest star who was a second-round pick in the 1992 NBA draft and spent parts of 16 seasons playing professionally both in the United States and overseas.
Platten met King while he was playing with the Rockford Lightning of the Continental Basketball Association. The next season, he got a transfer to the La Crosse Catbirds after she gave birth to Kobe.
Chris, who is now 50 and working as a security guard in Virginia, is active on Facebook. A message he's posted multiple times is a motto he tries to live by: Don't judge me by my past, I don't live there anymore.
That said, Chris was willing to discuss his past recently during a phone conversation with a reporter.
"I try to put that behind me because I made a lot of mistakes in the past and in order for me to move on, I have to forget some of those things because I can't carry it with me or I won't be able to move on in life," King said.
He pauses. "I'm the first one to look myself in the mirror," he adds, "and say I haven't been a good father."
When asked directly why he wasn't a bigger part of Kobe's life, Chris expressed regret and offered explanations. He understands he hasn't earned any benefit of the doubt — from Kobe, from Platten, from strangers — based on his actions.
Chris was married, with children, when he had an affair with Platten. He says when his now ex-wife found out about Kobe, she threatened to divorce Chris if he had anything to do with his new child. As it turned out, Chris says, the marriage failed anyway and he lost most of his money and eventually filed for bankruptcy.
As a way of further explaining his failures as a father, Chris said his own father spent 30 years in prison and died shortly after he was released. He says his mother died in a car accident when he was 8.
Chris said he started reading the Bible when he was 33 and his faith has grown since that point. He says he regrets the infidelity, his failure to provide much in the way of financial support to Kobe and, most of all, being an absentee father.
Every now and again, Platten receives a Facebook message from Chris. Whether it's on Mother's Day, Christmas, her birthday, he'll reach out to thank her for raising Kobe.
"I know I haven't been there like I should have been," Chris said. "I know it's difficult sometimes, with a son. He needs his father. She's done a great job."
Moving on
Once he became old enough to realize his father played in the NBA, Kobe naturally searched for photos and pictures. Chris appeared in 103 games over three seasons, with the bulk of that work coming while he averaged 7.9 points and 3.6 rebounds in 80 games with the Vancouver Grizzlies in 1995-96 prior to Kobe's birth.
Kobe admitted he'd watch his friends interact with their fathers when he was younger and wonder why he couldn't experience that dynamic. "You kind of wish," he said.
But, to hear Kobe tell it, wishing never turned to resentment. He says he realized by the time he got to high school that it was too late to have a father/son relationship with Chris and insists there's no bitterness on his part.
"The thing is, you see it with a lot of athletes, they struggle with their own problems off the floor, and obviously I don't know what he was going through at the time, I still don't know what he's going through," Kobe said. "Maybe at that time, he wasn't ready. Maybe in the long run, it would have hurt me. I can't sit back and say it would have been necessarily better if he was there."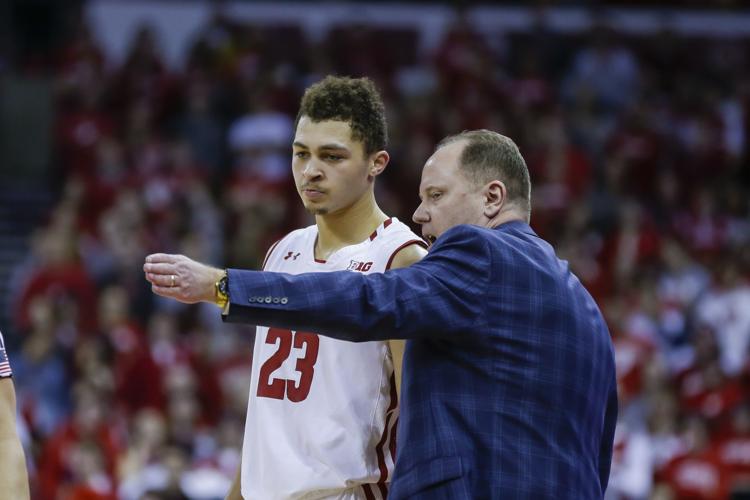 One point that's not lost on Kobe is that he wouldn't be here — a Division I scholarship athlete — without Chris' DNA.
"I still appreciate my dad," Kobe said. "I wouldn't be who I am without him, just from a genetic standpoint. Just the development of the passion of the game, it all kind of stems from him. It's not like one of those things where I hate my dad.
"I appreciate him and what he's done for me. He's kind of created the opportunity for me to be here in a way. But this wouldn't have been possible at all without the guidance of my mom."
Chris holds out hope someday he can have a relationship with Kobe and his other children. At the end of a 10-minute interview, there appears to be genuine emotion in Chris' voice after he's informed Kobe says he's not angry at his father.
"Oh, man, that just gave me a big spark in my heart," Chris said. "I just thought he was bitter the whole time. To hear you say that he said that, that means so much to me. That just lifted me up for a little bit. I'm just smiling right now."
'A different Kobe'
Although Chris never has seen Kobe play in person, he says he watches UW games on television. He's impressed by his son's athleticism.
What he and everybody else may see in 2019-20 — what Kobe hopes to show them — is a version of the player named Wisconsin's Mr. Basketball after leading Central to a WIAA Division 2 state title in 2017. A fractured patella bone in his left knee left him on the sidelines for his final 23 games as a true freshman in 2017-18 and limited him — physically to some degree, but mostly mentally — last season.
But there are signs Kobe's swagger is back. Videos of him finishing acrobatic dunks over the summer were promising, and he's noticed that bounciness continue into the preseason. "May almost be better, dare I say," he said.
Fergot traveled to Madison for the Red/White Scrimmage last month and saw flashes of Kobe's athleticism. "But there's more there," Fergot said.
Others agree. It's not a stretch to say King has the highest ceiling of any player on the UW roster. A breakthrough season for him would go a long way in helping the Badgers return to the NCAA tournament despite losing Ethan Happ and Khalil Iverson.
"Kobe's going to be as good as Kobe wants to be," said UW junior guard Trevor Anderson, King's roommate. "That's not meant in a negative way. I think sometimes he'll defer when he should just be like, 'I'm getting what's mine all the time.'
"I think that comes with his personality. He's a good guy. He doesn't want to disappoint anybody. But when he takes the next step, that'll be the mindset he needs. I think we're going to see a different Kobe."
How different remains to be seen. King averaged 4.2 points last season and has reached double figures in only five of his 44 career games. He almost certainly will get regular playing time this season, which alone should lead to a boost in stats.
The one time during a 30-minute conversation in which King breaks his rule of bragging about himself — a moment where his eyes light up — comes when he's asked what he believes he can be this season for the Badgers.
"I kind of got some of that confidence back, where now I think I can play with anybody," Kobe said. "I truly believe that."
---
BIO
KOBE KING
Sophomore wing — 6-4, 205
Career numbers: 4.5 points and 2.0 rebounds in 44 games, including one start.
Scouting report: King enters his third season in the program fully healthy and hoping to make a significant jump. After missing all but 10 games as a true freshman with a knee injury, King appeared in every game last season as he worked his way back to 100 percent. King struggled with consistency but showed flashes, scoring 14 points in a win over Oklahoma and 13 in a loss to Michigan State in the Big Ten tournament. The former La Crosse Central standout was named Wisconsin's Mr. Basketball after averaging 28.0 points, 8.9 rebounds and 3.2 assists while leading the Red Raiders to a WIAA Division 2 state title in 2017. He returned to the lineup this season and has been inconsistent, though the former La Crosse Central standout has shown flashes on the offensive end.
If you could have dinner with anybody in the world, who would it be? LeBron James.
Favorite TV show to binge? Family Guy.
You're invited to a 2-on-2 tournament and can pick one teammate to partner with. Who do you choose? Giannis Antetokounmpo or Kawhi Leonard.
Favorite restaurant on campus? Sunroom Café, because of its pancakes.
Other than basketball, what's your favorite sport? Golf to play, football to watch.
On Twitter and Instagram: N/A, @kobe_king23
---
Check back at Madison.com for more from the Wisconsin State Journal's 2019-20 University of Wisconsin men's basketball preview ahead of the Badgers' season opener Tuesday night against Saint Mary's. 
Be the first to know
Get local news delivered to your inbox!