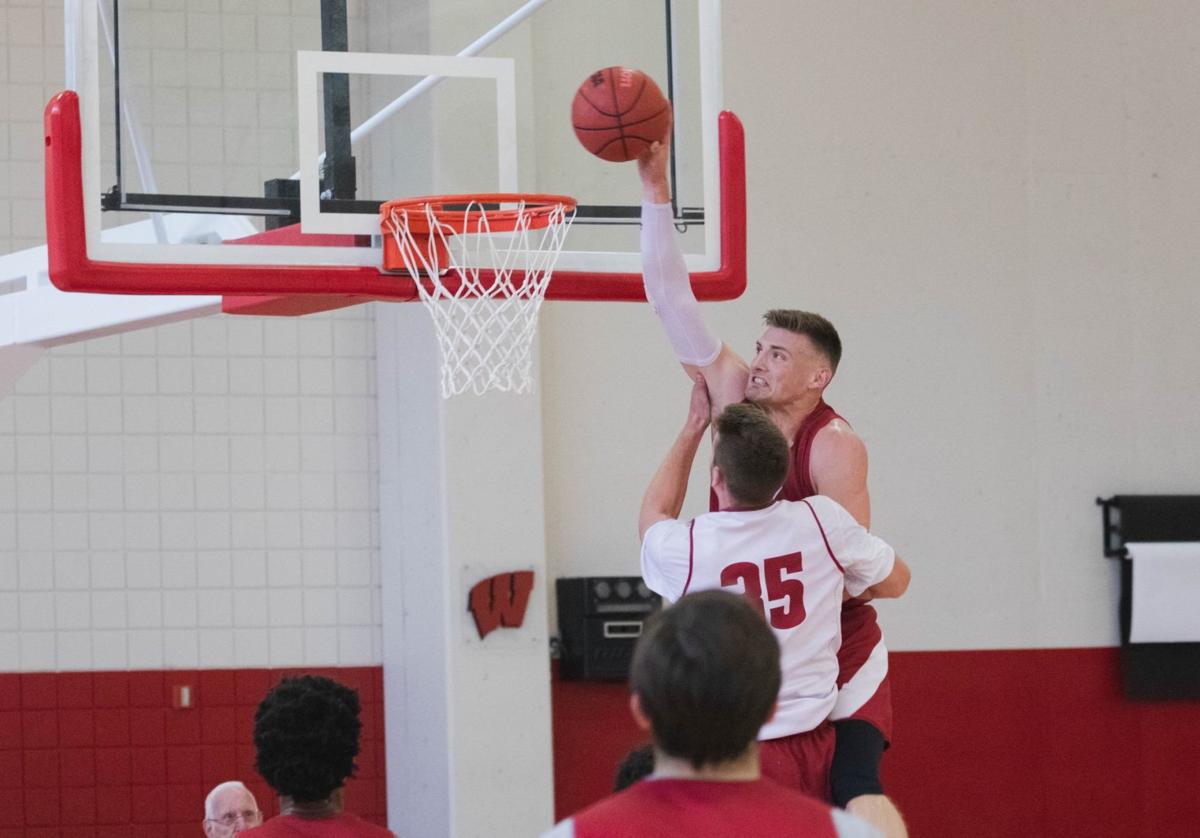 Micah Potter's hopes to be eligible at the start of the 2019-20 season have been dashed, meaning the junior forward won't be allowed to make his debut with the University of Wisconsin men's basketball team until late December.
UW officials confirmed in a news release Thursday that the appeal the school filed on behalf of Potter has been denied by the NCAA. That decision will cost Potter about one-third of the 31-game regular season and leave the Badgers short-handed in the frontcourt during a challenging stretch to open the season.
Potter joined the Badgers midway through the 2018-19 season after transferring from Ohio State. Even though NCAA transfer rules typically require players to sit out a year after transferring, Potter was hoping for some mercy from the organization because he didn't appear in any regular-season games last season. Potter decided to leave the Buckeyes shortly before the season opener but remained in school at Ohio State until making the move to UW between semesters.
"I'm disappointed in the decision from the NCAA," Potter said in a statement. "I tried to stay at Ohio State through a coaching change, but ultimately felt it was in my best interest to find a new opportunity. In doing so, I have already sat out a full season of competition. I don't understand why I am being punished additionally for doing what is encouraged of a student-athlete. The penalty of a third semester to what I have already sat out seems unjust."
When asked last week at Big Ten media day whether he had strong feelings either way on Potter's attempts to become eligible at the start of the season, Buckeyes coach Chris Holtmann said he and Ohio State athletic director Gene Smith each wrote letters of support to the NCAA on Potter's behalf.
"We're supportive of that," Holtmann said. "Micah's a great kid. It's not awkward, these things happen in college basketball. We wish him well. But I don't know where it's at, I just know we've lent our support."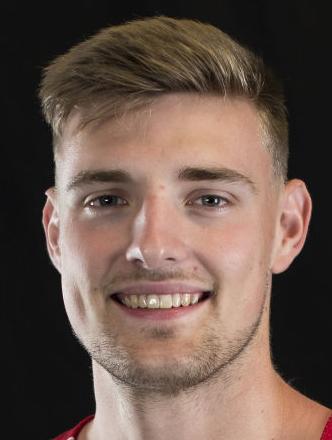 Potter averaged 4.1 points and 2.8 rebounds with the Buckeyes in 59 career games, including 16 starts, over two seasons. But Potter, who was recruited by previous coach Thad Matta and his staff, began having doubts about whether he had a future in Holtmann's program and decided to transfer so he could have two full seasons of eligibility somewhere else.
Or so he thought. A letter from Matta was included in the appeal UW filed on behalf of Potter, who felt his best argument for having to sit out only one semester with the Badgers was that he had made a seamless transition to academic life at UW.
You have free articles remaining.
In a letter to the NCAA, Potter argued he shouldn't be punished for remaining at Ohio State in order to stay on track to graduate. He pointed out that he proved he didn't need a year of residence to adjust to academic life at UW by posting a 3.3 grade-point average for the spring semester and summer sessions. Potter remains on pace to graduate in four years despite the transfer.
"I came here and kept my GPA up," Potter told the State Journal in August. "All I was trying to do is stay on course for graduation. I did everything right."
The NCAA, apparently, disagreed. As a result, Potter won't be eligible to play until the end of UW's first semester, meaning he'll be forced to sit out the first 10 games until the Badgers host UW-Milwaukee on Dec. 21.
That difficult early stretch includes games against Saint Mary's, Marquette, N.C. State, Indiana and Rutgers. The Badgers also could meet Auburn in the Legends Classic in New York in late November.
UW will have to survive with a thin frontcourt until Potter's return. Potter and junior forward Aleem Ford were expected to compete for the open starting spot opposite junior Nate Reuvers, with redshirt freshman center Joe Hedstrom and true freshman forward Tyler Wahl also vying for spots in the rotation.
UW coach Greg Gard has lineup options at his disposal on what he believes is a flexible roster. Wings Kobe King and Brevin Pritzl, for example, could team up with guards D'Mitrik Trice and Brad Davison in a small lineup around Reuvers if the matchups are right.
Both Gard and Potter said multiple times that they were hopeful Potter would be eligible at the start of the season. But they also knew the decision was in the hands of an organization that has shown no consistency on decisions regarding transfers.
In other words, there's no such thing as a slam dunk when it comes to a transfer asking the NCAA for leniency. Just ask Potter, who will end up sitting 1½ seasons because of the timing of when he decided to transfer.
"We feel badly for Micah," Gard said in a statement. "It feels unfair to ask him to sit three semesters. Student-athletes have such a limited window to compete as it is, it's a shame that he is being denied some of this opportunity and valuable time."
Potter said over the summer that he was hungry to play. He'll be starving by the time late December rolls around.
"I want to thank everyone at Wisconsin for their help in this process," Potter said. "But at this point I'm only looking forward and I'm going to help the team prepare for our early games. I'm eager to compete with my Badgers teammates as soon as possible."