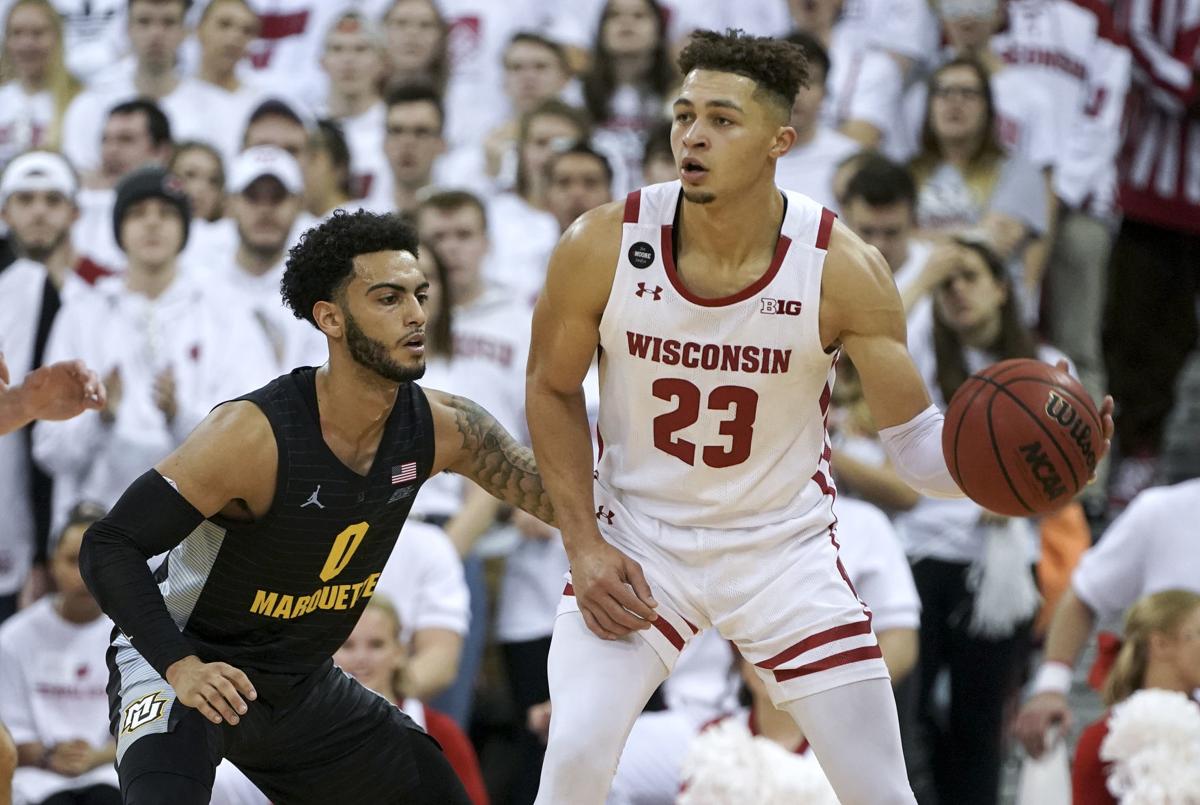 Brevin Pritzl made his way into the Kohl Center media room Sunday afternoon and fixed his eyes on a bottle at the table where he was about to be seated.
"Waaaaater," he said in practically a whisper.
The lone senior on the University of Wisconsin men's basketball team took a drink to quench his thirst, a fitting reward after he'd just spent 2 hours satisfying a hunger to do everything he could to help his team win a rivalry game.
The Badgers took a cue from Pritzl, who produced 15 points and a career-high 13 rebounds and set the tone in a 77-61 victory over Marquette. When Pritzl departed the game, he received a standing ovation and chants of "MVP" from the student section.
"He did a little bit of everything and it shows up on the stat sheet, but then there's even more things that he did that doesn't show up on the stat sheet," UW junior guard Brad Davison said after Pritzl's first career double-double. "It just helped us win. Those are big plays, big momentum plays, and plays that people might not celebrate on the outside but we put a lot of value on inside of our program."
It's safe to say Pritzl was driven to end his career with a victory in the 126th game of a rivalry that dates to 1917. Not only did the Badgers (3-1) end a two-game losing streak to the Golden Eagles, they recorded their most lopsided victory in the series in 21 years.
But Pritzl had another source of motivation: Some words from UW assistant coach Joe Krabbenhoft a day earlier that Pritzl said left him ticked off.
"That really got me ready to go for the game," Pritzl said. "I was just staying engaged defensively and rebounding first and letting that come to me. Offense is going to come if you stay engaged defensively, and that's where I found my bread and butter today."
Pritzl went 3 of 4 from 3-point range and made all four of his attempts from the free throw line. What stood out most, however, was his relentless play on the boards. Whether it was offensive rebounds (six) or defensive rebounds (seven), Pritzl was constantly coming away with the ball despite usually going up against players who were bigger than him.
UW coach Greg Gard was so impressed that he made a point of using Pritzl as an example in the locker room after the game while addressing four recruits who were at the game: twins Johnny and Jordan Davis in the 2020 class and a pair of 2021 commitments, guard Chucky Hepburn of Nebraska and forward Matthew Mors of South Dakota.
"A lot of times young players get so consumed with thinking they have to make their impact with offense," Gard said. "It's actually reversed. And Brevin's ability to defend and really rebound got him feeling good about himself and then he obviously was able to make shots."
Pritzl wasn't alone in that regard. He led six players in double figures, a group that included Davison with 15 points; junior forward Aleem Ford with 12; and junior point guard D'Mitrik Trice, sophomore wing Kobe King and junior forward Nate Reuvers with 10 apiece.
You have free articles remaining.
The balance UW has talked about achieving over and over in a post-Ethan Happ system was on full display against Marquette (2-1). The Badgers were unselfish and made the extra pass while finishing 11 of 23 from 3-point range (48 percent) and 18 of 20 from the free throw line (90 percent).
"I like having a multi-dimensional team," Gard said. "If that means you get six guys in double figures, that's great. We'll welcome all to the party that want to join it."
That versatility also showed on the defensive end, where the Badgers held the Golden Eagles to 0.88 points per possession. Junior guard Koby McEwen scored a game-high 19 points to lead Marquette, which shot 37 percent from the field and was held to 10 points in the paint.
The Golden Eagles trailed by only five points at halftime but couldn't survive their star, senior guard Markus Howard (18 points), going ice-cold in the second half. Howard was 0 of 9 from the field after halftime and scored his only two points of the half on a pair of free throws with 10 minutes, 7 seconds remaining in the game.
Trice spent the most time on Howard, but it took a village to hold him to 6-of-21 shooting. The Badgers, whether it was the main defender or a teammate providing help, did a stellar job of contesting Howard's shots, even when he was making some difficult ones in the first half.
"Honesty, it was a team effort," Trice said. "We know he's a great, great scorer. He's one of the best in college basketball, so we knew it was going to take all of us."
Afterward, Marquette coach Steve Wojciechowski pointed to two items on the stat sheet: UW outscored Marquette 19-5 in points off turnovers and 14-3 in second-chance points.
Three times in the first half, Pritzl grabbed offensive rebounds to keep alive possessions that ended with him scoring points: a basket in the paint, a 3-pointer and two free throws.
"I thought Greg had his team incredibly ready to play," Wojciechowski said. "They outperformed us in every facet of the game. They played a hell of a game this afternoon."
Gard was encouraged that he saw significant growth from the Badgers. Ditto for Davison, who admitted UW wasn't sharp in its first three games but thought Sunday was a sign of what the team believes it can be this season.
"I think early in the season you try to find your identity," Davison said. "I think a lot of people look at offense or defense to be your identity, but for us we want it to be toughness and physicality and versatility and those type of intangible things.
"We really wanted to try to bring the fight to them and be physical and just be tough."
---
Photos: Wisconsin Badgers outgun Marquette Golden Eagles at Kohl Center
Badgers 77, Golden Eagles 61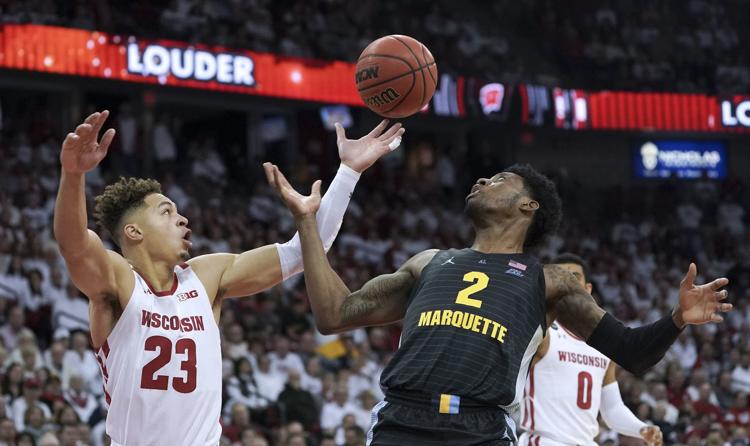 Badgers 77, Golden Eagles 61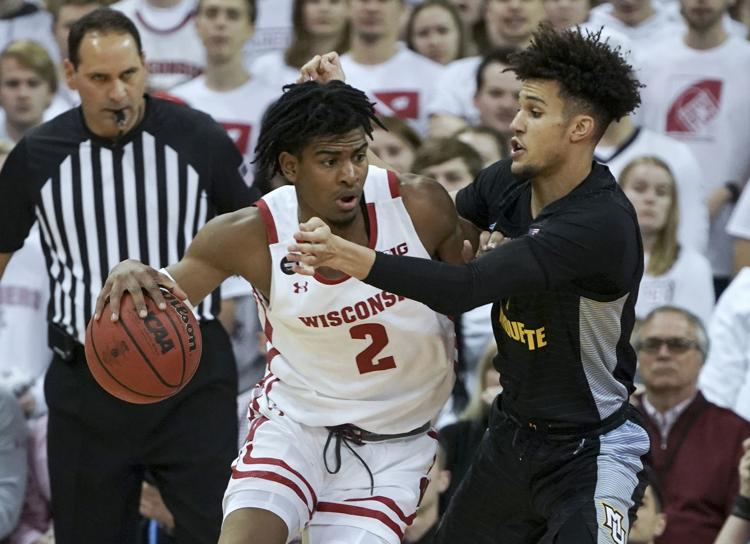 Badgers 77, Golden Eagles 61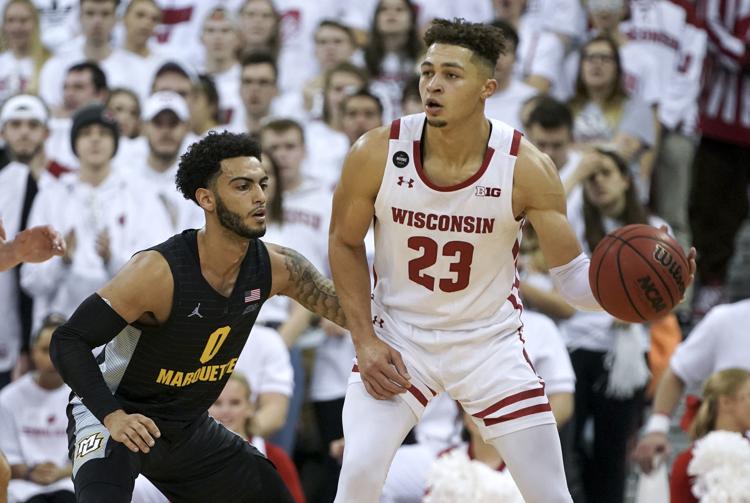 Badgers 77, Golden Eagles 61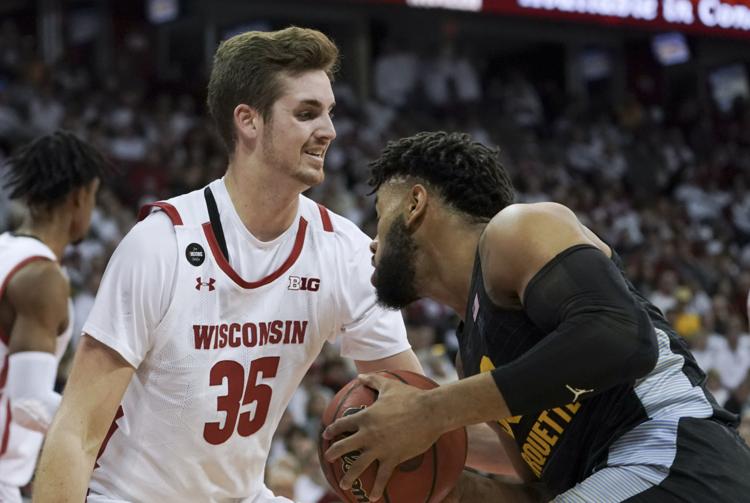 Badgers 77, Golden Eagles 61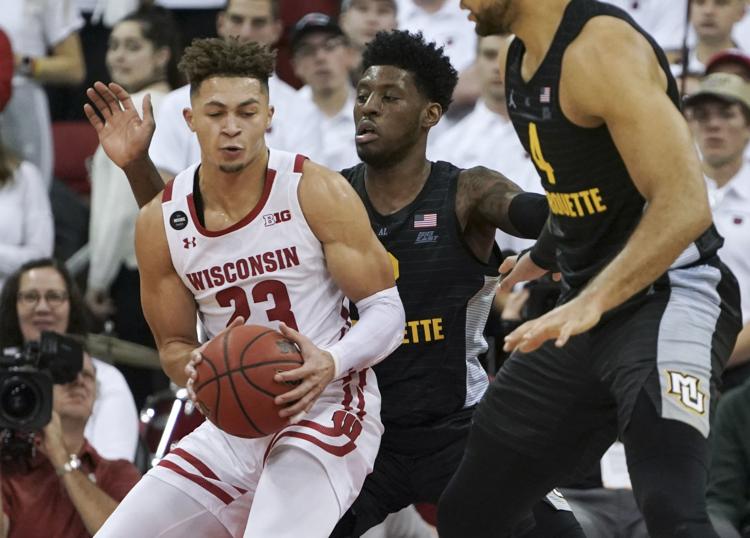 Badgers 77, Golden Eagles 61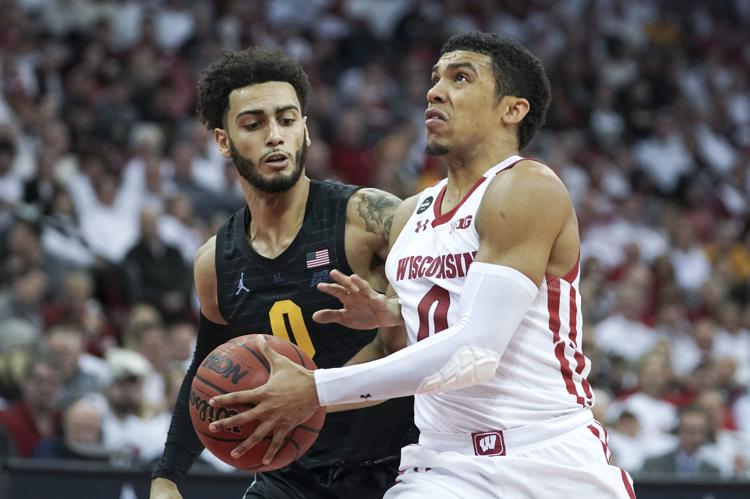 Badgers 77, Golden Eagles 61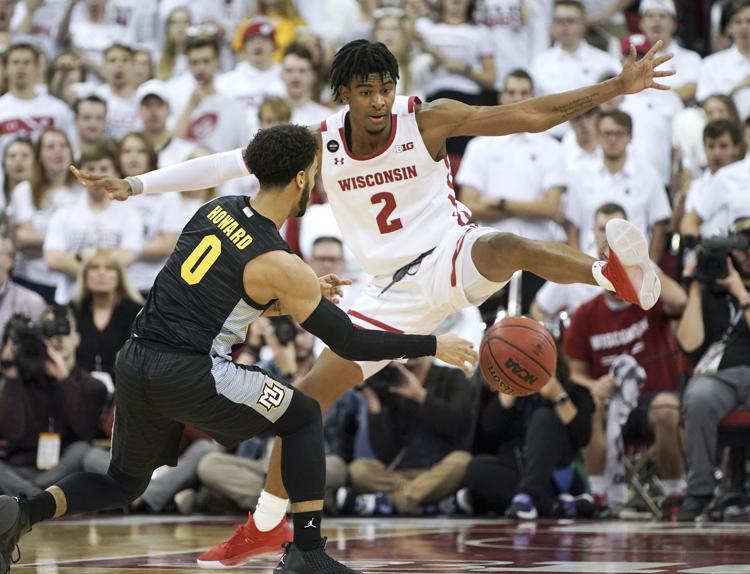 uw main jump photo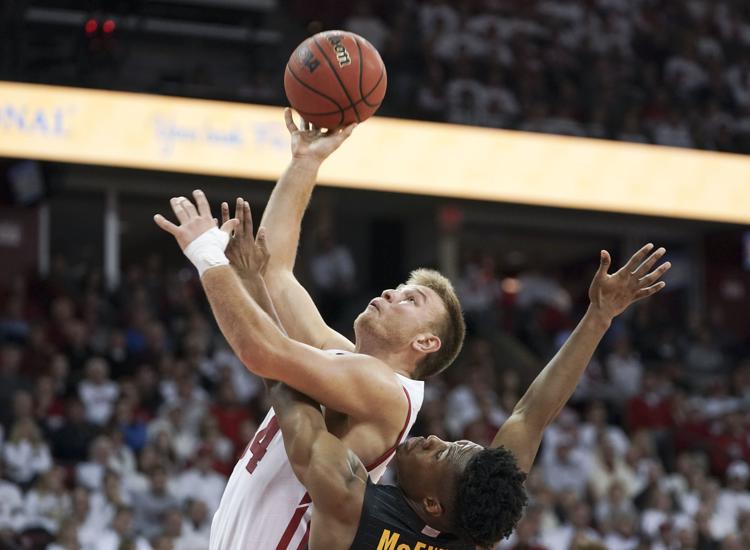 Badgers 77, Golden Eagles 61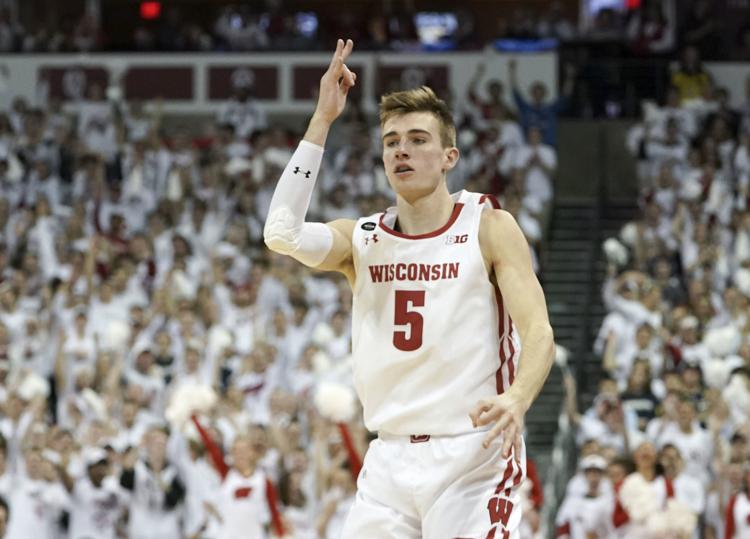 Badgers 77, Golden Eagles 61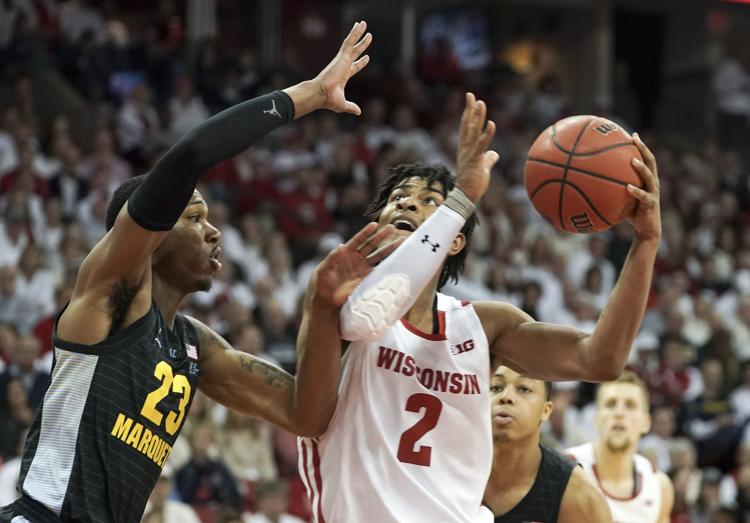 Badgers 77, Golden Eagles 61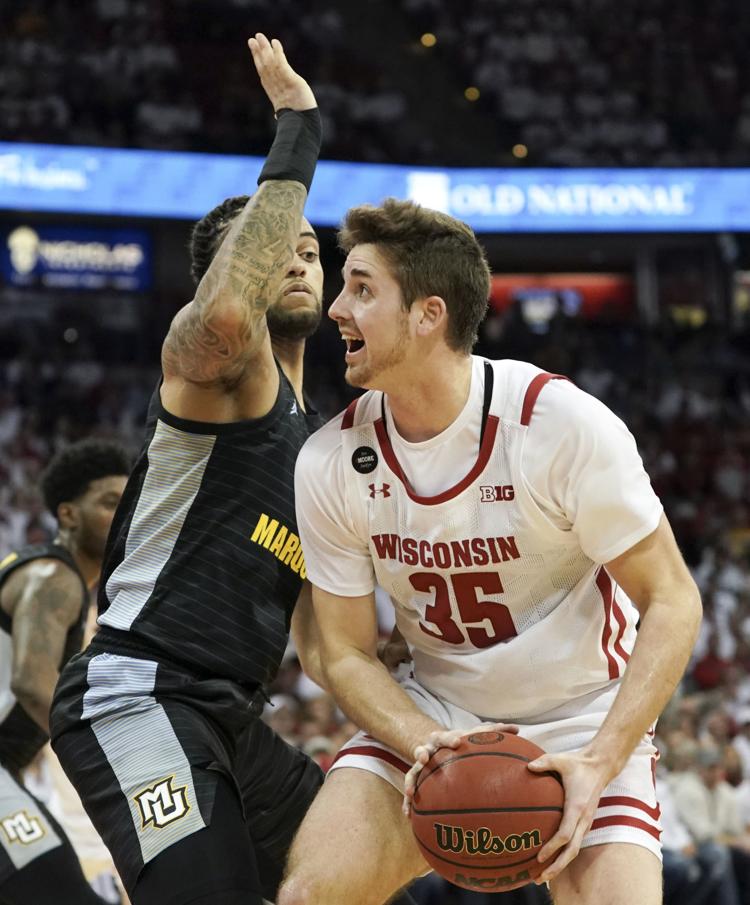 Badgers 77, Golden Eagles 61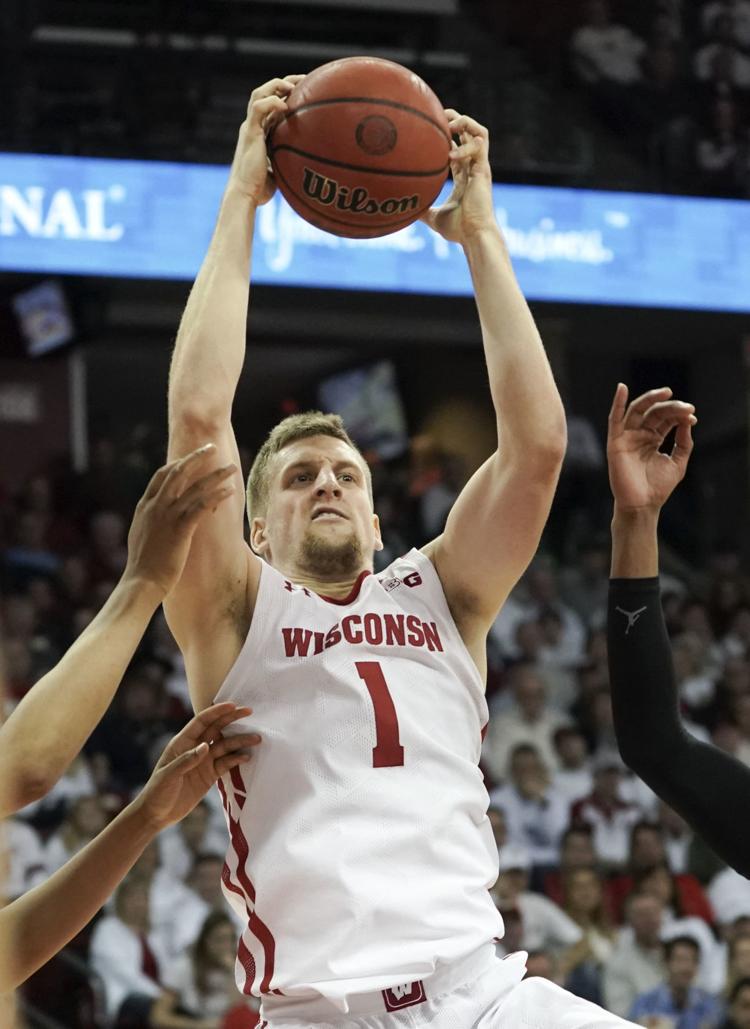 Badgers 77, Golden Eagles 61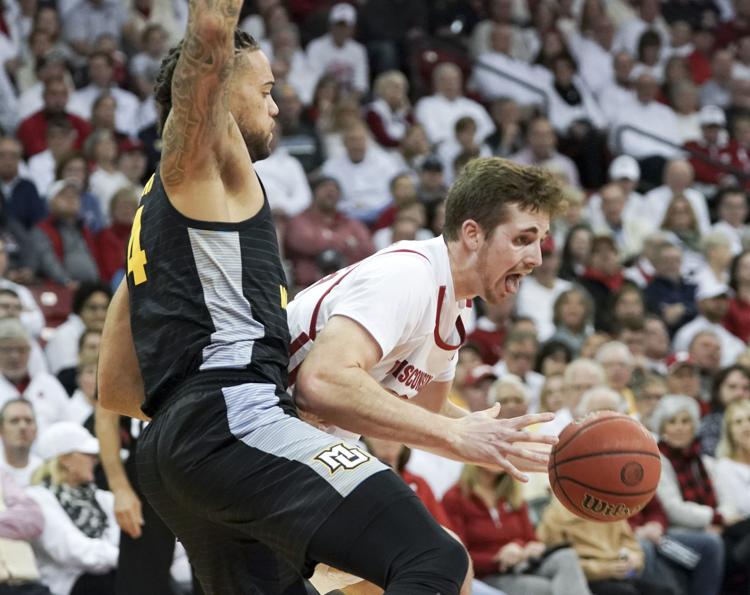 Badgers 77, Golden Eagles 61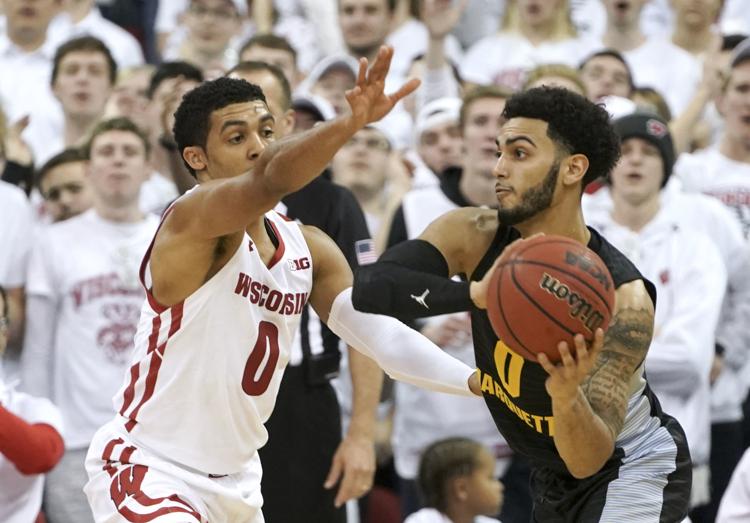 Badgers 77, Golden Eagles 61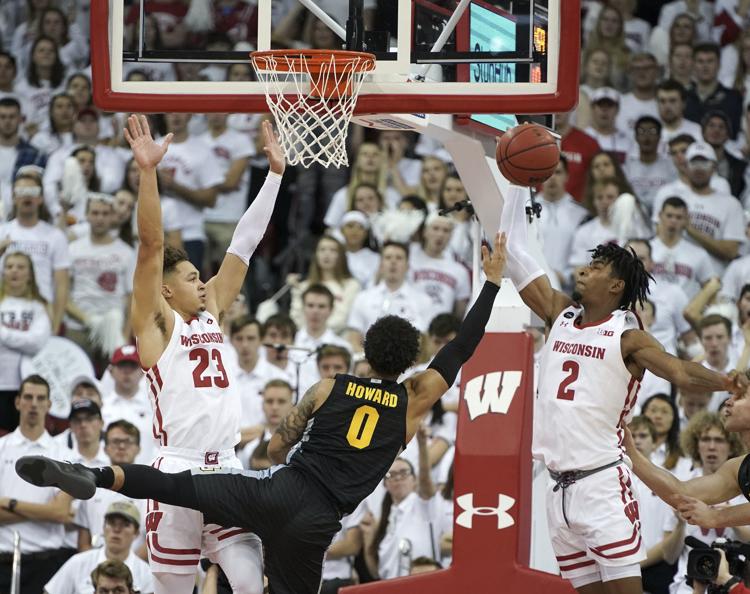 Badgers 77, Golden Eagles 61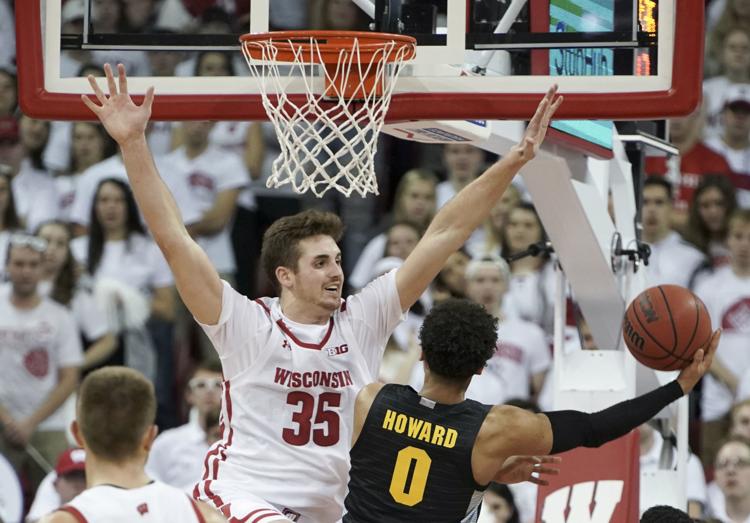 Badgers 77, Golden Eagles 61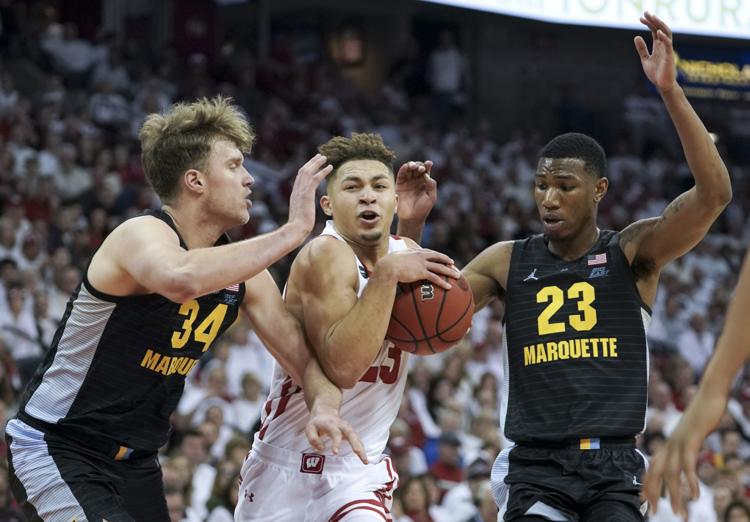 Badgers 77, Golden Eagles 61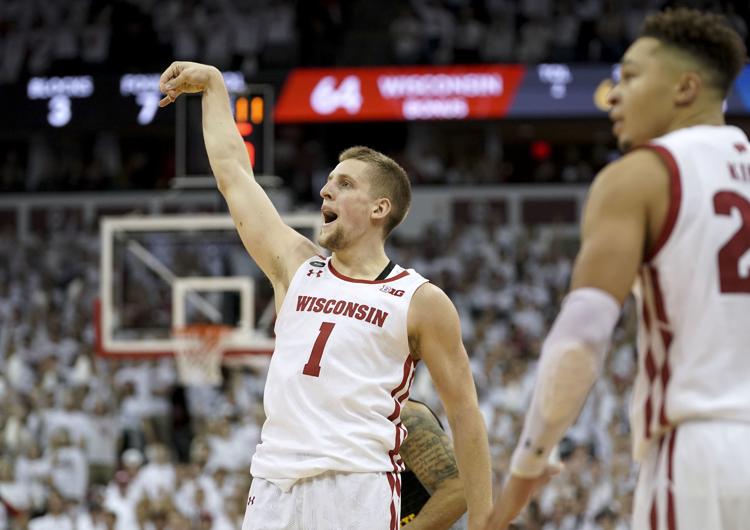 Badgers 77, Golden Eagles 61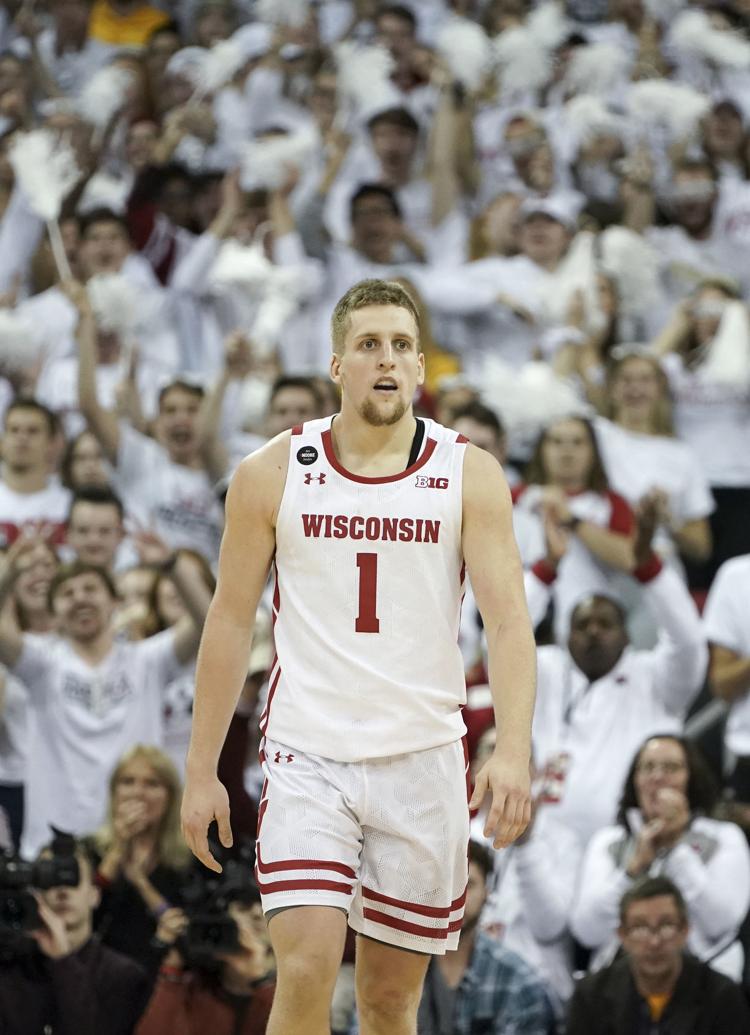 Badgers 77, Golden Eagles 61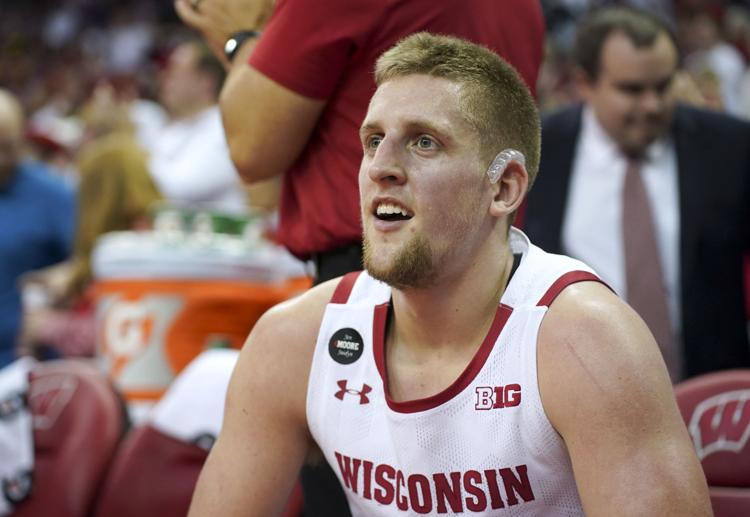 Badgers 77, Golden Eagles 61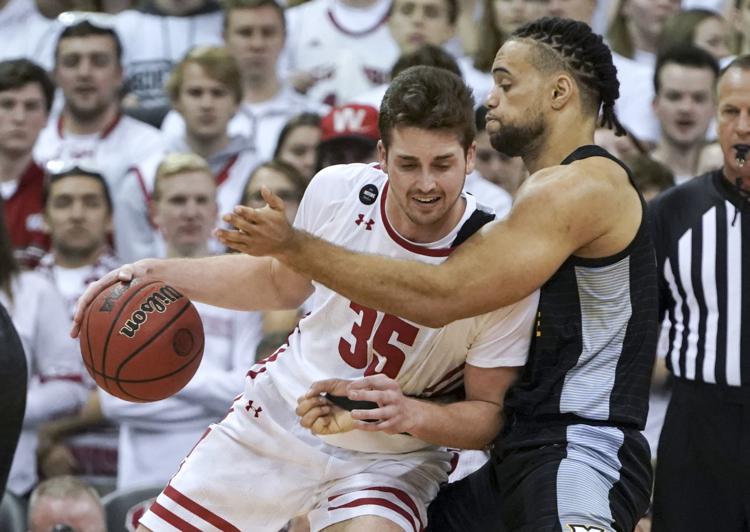 Badgers 77, Golden Eagles 61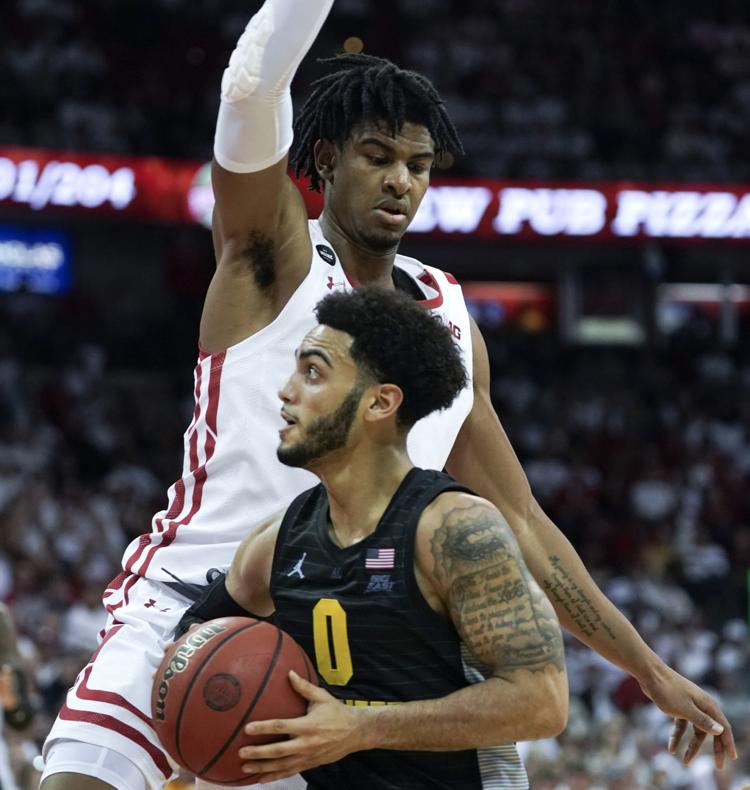 Badgers 77, Golden Eagles 61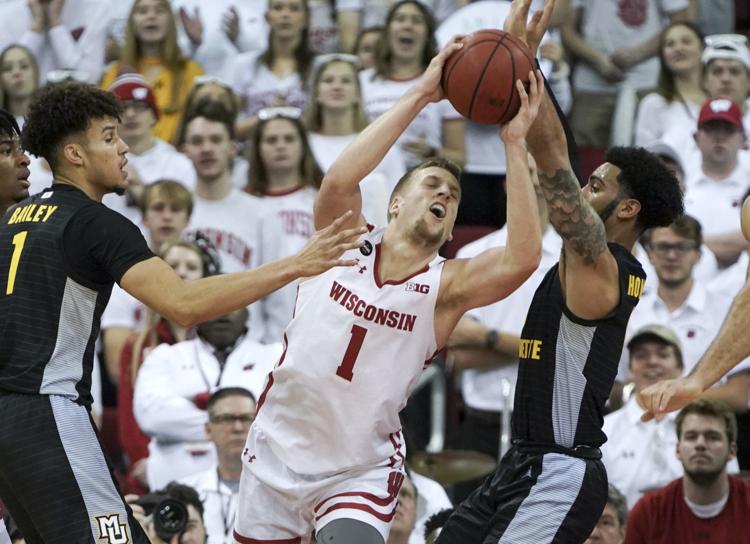 uw secondary jump photo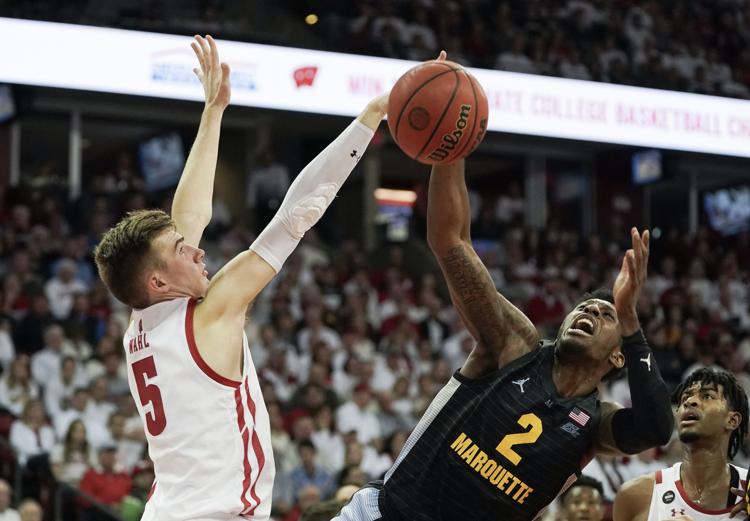 Badgers 77, Golden Eagles 61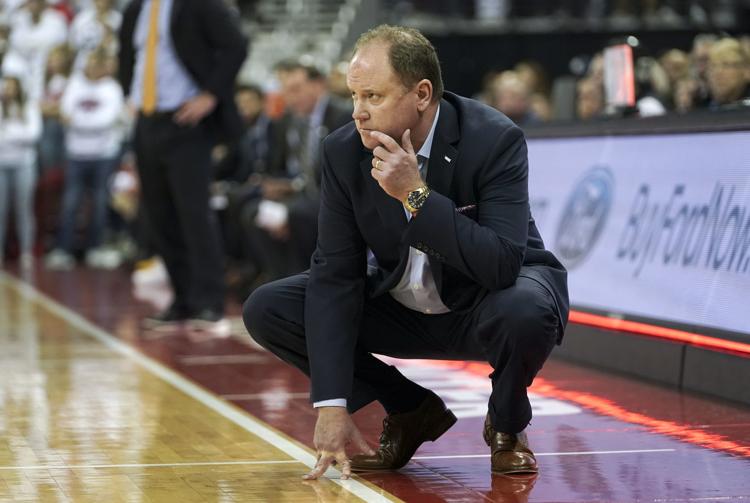 Badgers 77, Golden Eagles 61