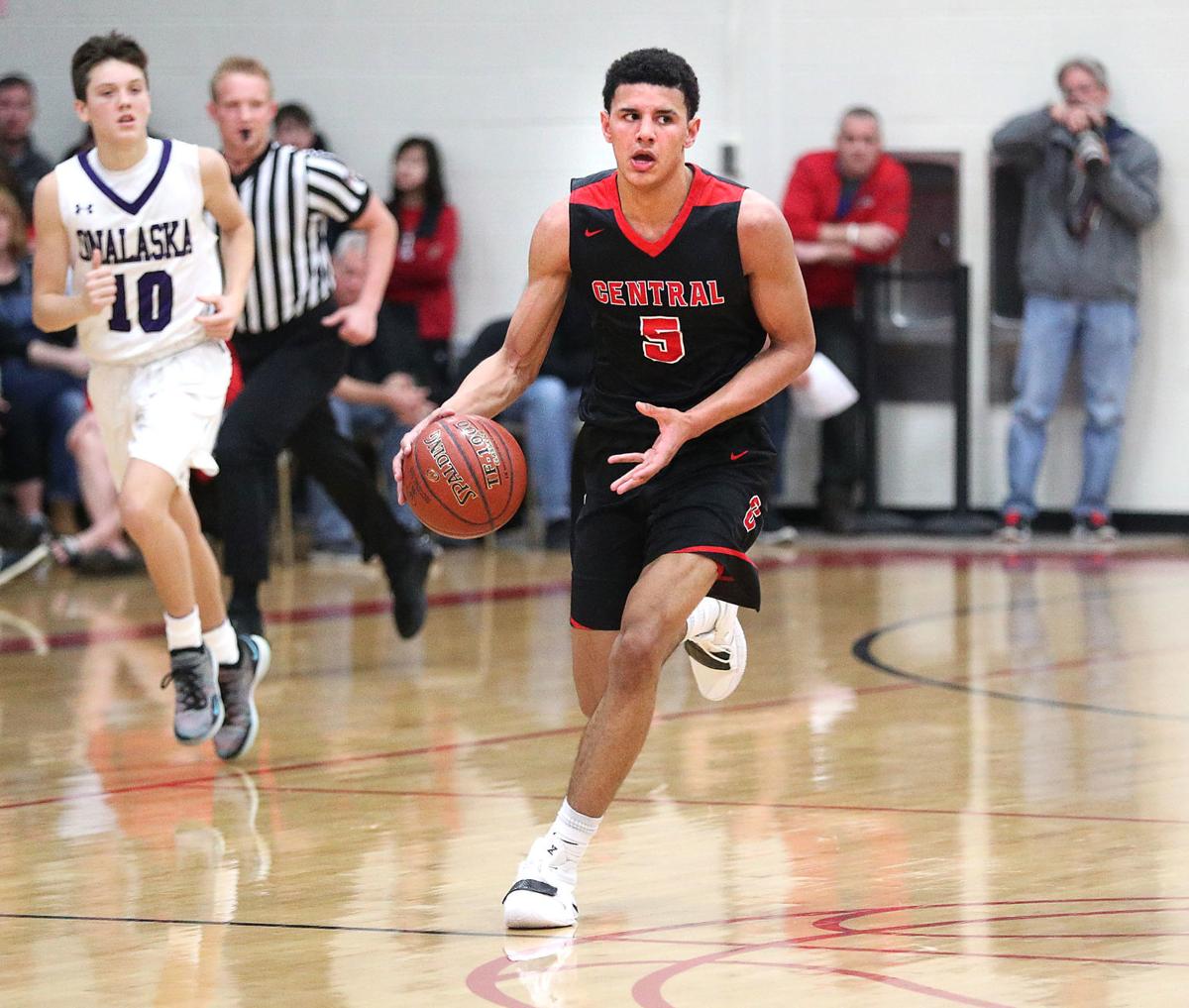 The University of Wisconsin men's basketball program secured commitments from two of the state's high-profile players.
La Crosse Central seniors-to-be Johnny and Jordan Davis gave the Badgers a non-binding, oral commitment on Saturday night, according to Red Raiders coach Todd Fergot.
Johnny Davis was a unanimous first-team All-State selection by The Associated Press this past season after averaging 23 points, 9.3 rebounds and 2.4 assists. Jordan Davis was a WBCA All-State honorable mention pick after averaging 12.3 points, 4.7 rebounds, 2.4 steals and 2.2 assists.
The brothers are in Madison this weekend playing with Central teammates at a Badgers team camp.