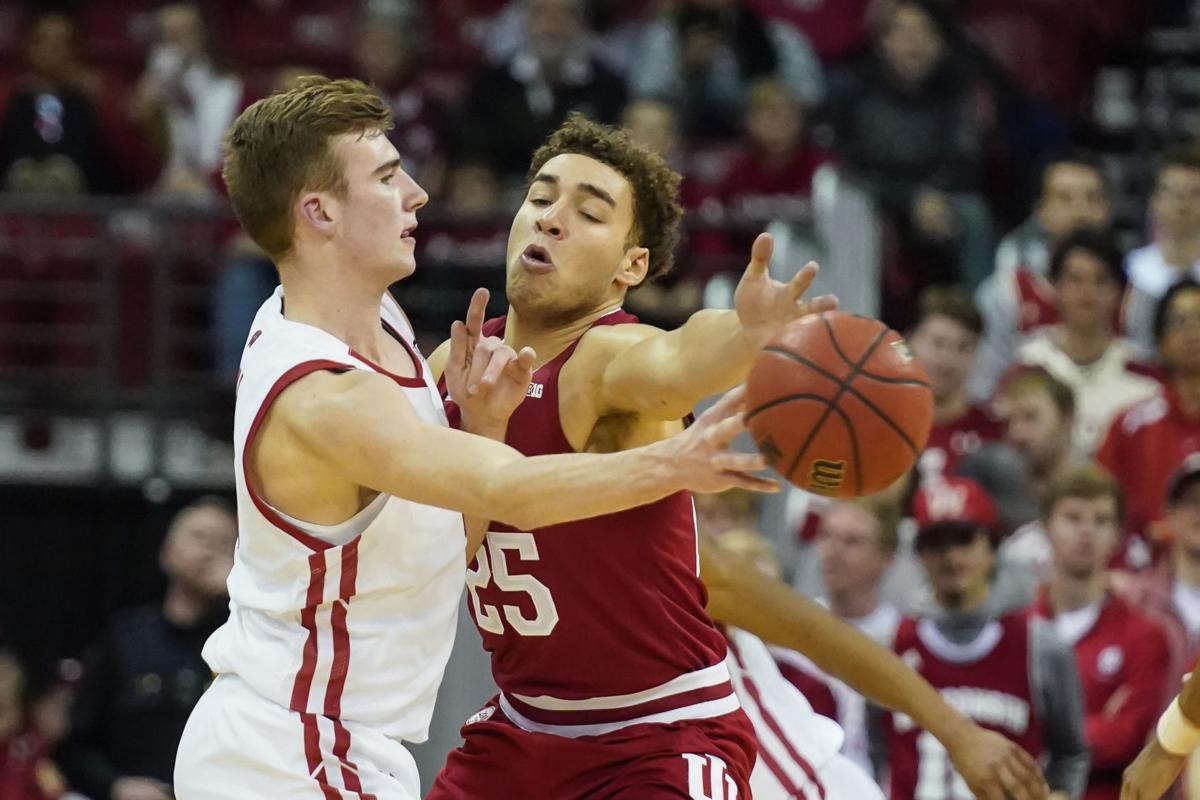 Apparently, a return to the friendly confines of the Kohl Center was exactly what the University of Wisconsin men's basketball team needed to bust out of a horrendous offensive slump.
It probably didn't hurt, either, that the building has been a house of horrors over the years to its opponent Saturday afternoon.
The result — a thoroughly dominating, 84-64 victory over Indiana — helped the Badgers end a three-game losing streak while getting off to a great start in Big Ten Conference play.
Sophomore wing Kobe King set the tone with an aggressive mentality from start to finish and finished with a career-high 24 points in UW's most lopsided win over the Hoosiers in almost a decade.
The Badgers (5-4, 1-0 Big Ten), who also got 20 points from junior forward Nate Reuvers and 13 from junior forward Aleem Ford, remained unbeaten at home this season. Now if UW could only play like this when it hits the road, where it's winless in four tries.
"This is how this team can play," UW coach Greg Gard said. "We've just got to continue to grow and bottle it and see if we can play like this when we play in red jerseys."
The Jekyll-and-Hyde nature of this team is hard to figure out. The Badgers played with confidence and energy while running crisp offense against Indiana, much as they did two weeks ago against Marquette. Those impressive wins were sandwiched around losses away from home to Richmond, New Mexico and North Carolina State, a trio of offensively challenged performances from UW.
When asked to explain the difference, Gard began his answer with a joke before turning serious.
"I think now I'm going to take a tape measure with me and measure the rims, measure the court, make sure everything's standard," he said. "I don't know. Confidence is a big thing. It can make you exceed maybe what your ceiling is and it can also, if you struggle a little bit, you can get down on yourself. …
"We were much more aggressive today, we moved much better, we cut much better. Is that because we're sitting at home? I would hope not."
UW scored 52, 50 and 54 points during its three-game skid. It had 47 points by halftime against the Hoosiers and finished with a sparkling 1.38 points per possession.
King hunted his shot, whether it was attacking the rim or shooting with confidence from mid-range. He finished 10 of 15 from the field to help the Badgers shoot 53.6 percent as a team.
You have free articles remaining.
After going 14 of 76 (18.4 percent) from 3-point range during its losing streak, UW made eight of its first 15 attempts from beyond the arc against the Hoosiers. One other stat of note: The Badgers had only four turnovers in 61 possessions.
"The last couple days it's been really tight in the locker room," King said. "Where some teams or groups can kind of drift apart, we've kind of come together a little bit. We just said today, 'Let's play. Play with that confidence.' Coach (Alando) Tucker always says, 'Play with that swagger,' and I think we brought some of that today."
Indiana, on the other hand, did not. The Hoosiers (8-1, 0-1) came into the game on a roll but hadn't played away from home prior to Saturday. Their road debut came in a building where they hadn't won since shortly after it opened in 1998.
The result? Indiana trailed by double digits for the final 35 minutes, 3 seconds of the game in losing for the 17th consecutive time at the Kohl Center.
Afterward, Indiana coach Archie Miller said he envied the way the Badgers used sharp cuts and effective screens during their offensive possessions. He bemoaned the fact that this team didn't offer much resistance to that attack.
"They got into a very comfortable rhythm running their stuff," Miller said.
Indiana, which got 17 points form Aljami Durham, didn't show much fight until its deficit grew to 31 points in the second half.
King, meanwhile, had 17 points by halftime — one shy of his career high — and Reuvers also helped give the UW offense some much-needed mojo early in the game. Those two combined for nine points during a 14-0 run that helped UW build a 19-4 lead just over 6 minutes into the game.
Gard had reminded his team that the start of Big Ten play offered a fresh start. Sure, UW had struggled and Indiana had been flawless to that point, but both teams were 0-0 in the standings that mattered the most.
"You want to win the first one," said UW senior guard Brevin Pritzl, who provided nine points off the bench, "and then keep that momentum going."
To accomplish that, the Badgers will have to do something they haven't done this season: win away from home. Next up is a trip to Rutgers on Wednesday.
"Being home definitely helps a lot, especially as a team trying to find our identity," King said. "We've got to find a way to bring that same confidence to the road."
---
Photos: Wisconsin Badgers crush Indiana Hoosiers in Big Ten opener
Badgers 84, Hoosiers 64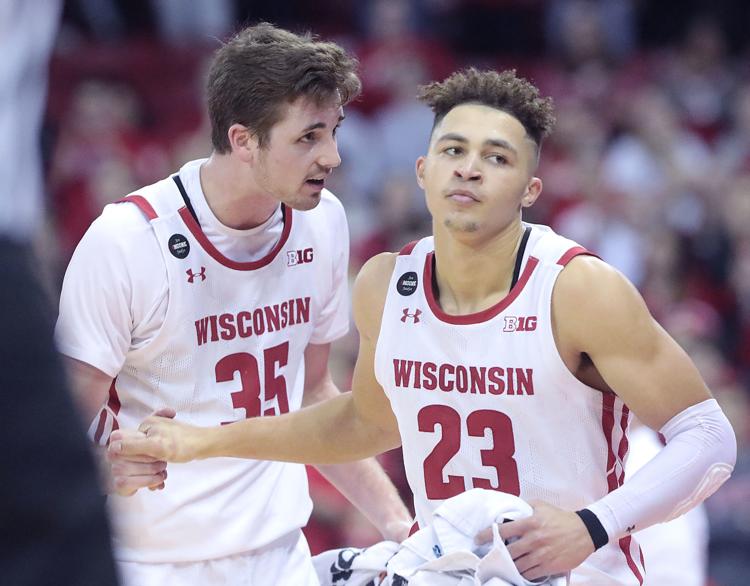 Badgers 84, Hoosiers 64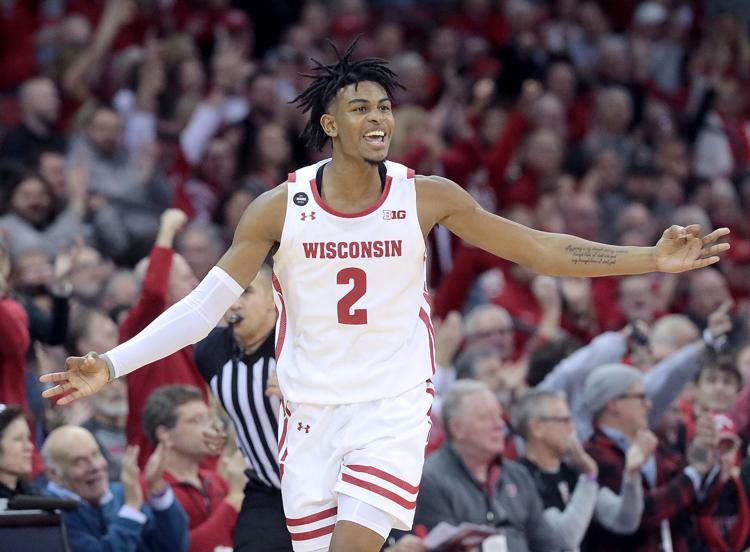 Badgers 84, Hoosiers 64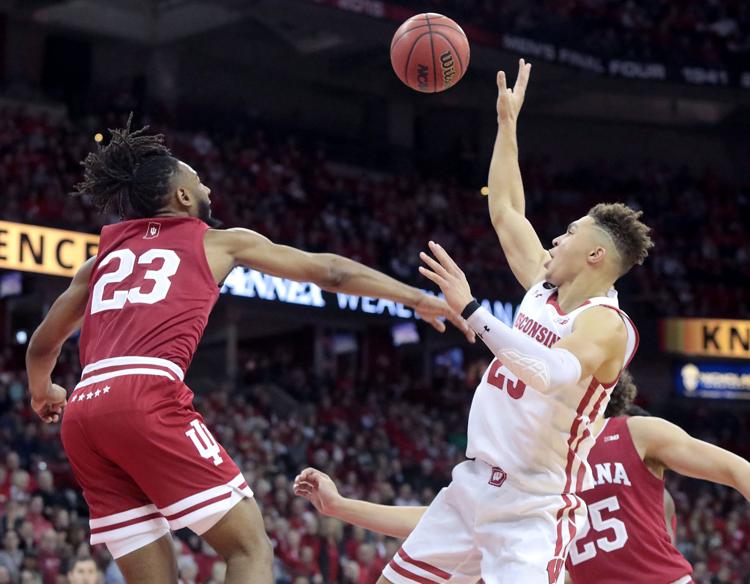 Badgers 84, Hoosiers 64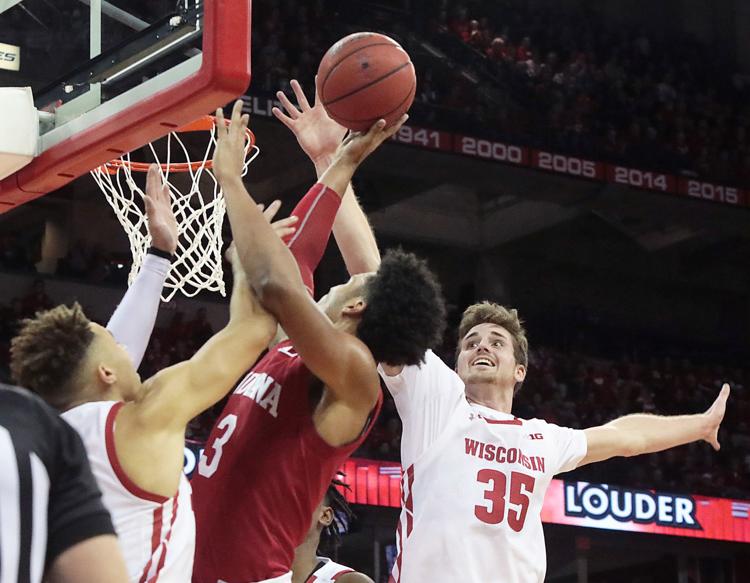 Badgers 84, Hoosiers 64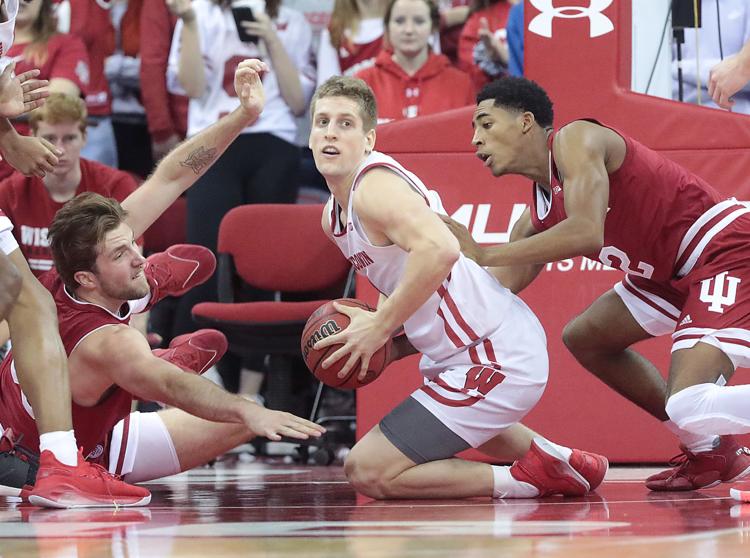 Badgers 84, Hoosiers 64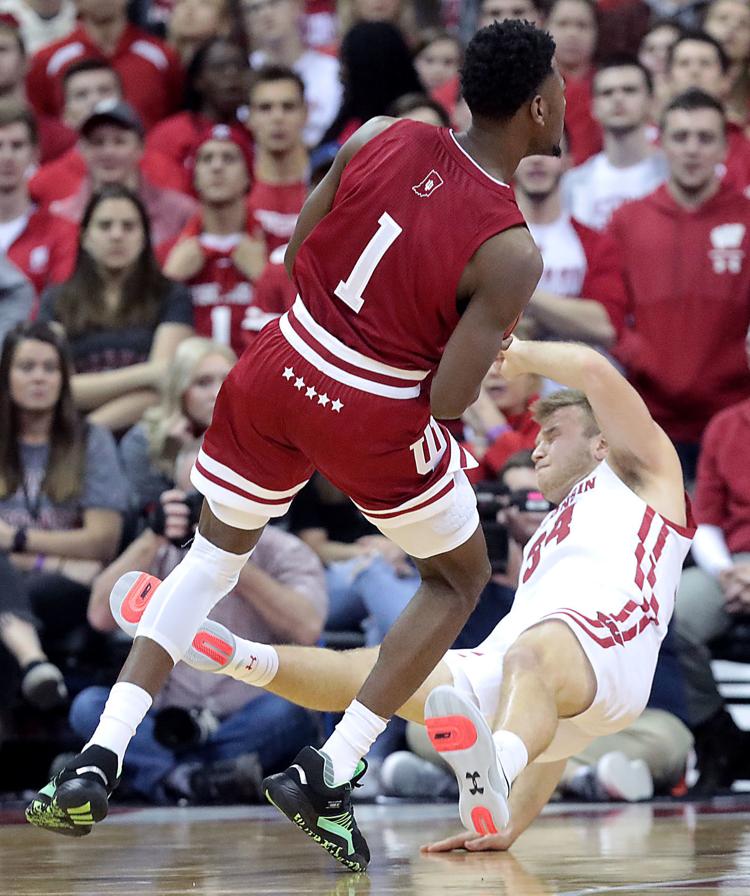 Badgers 84, Hoosiers 64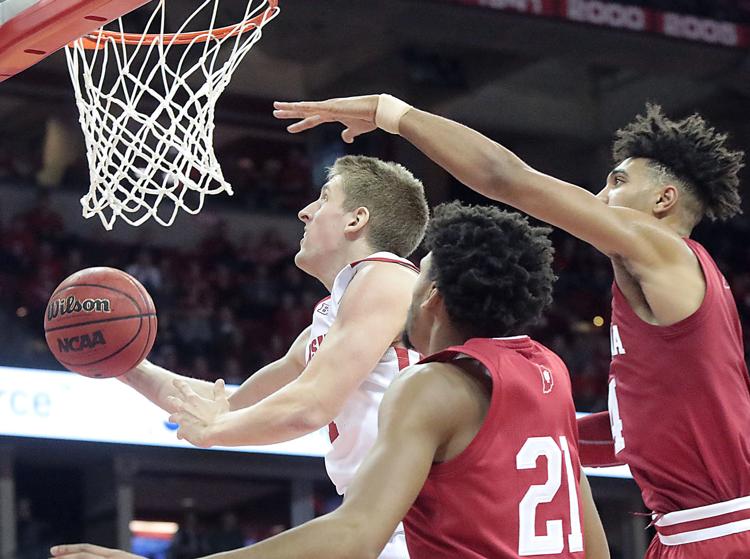 Badgers 84, Hoosiers 64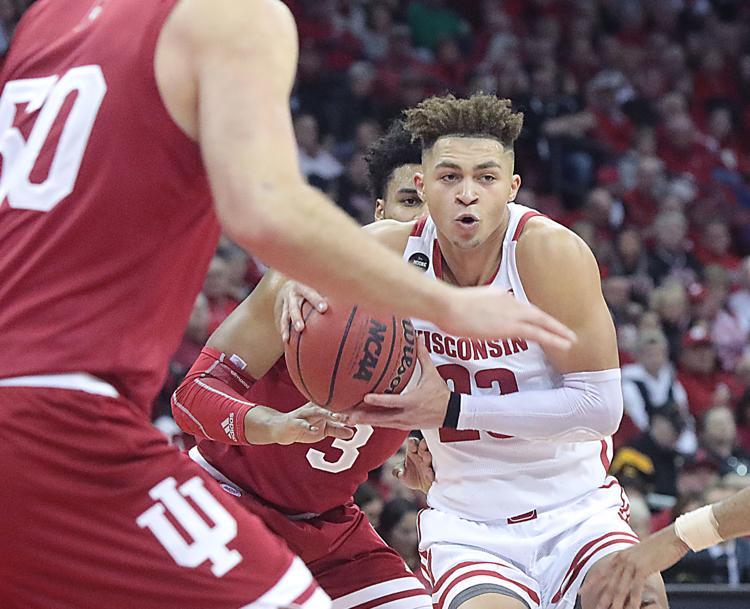 Badgers 84, Hoosiers 64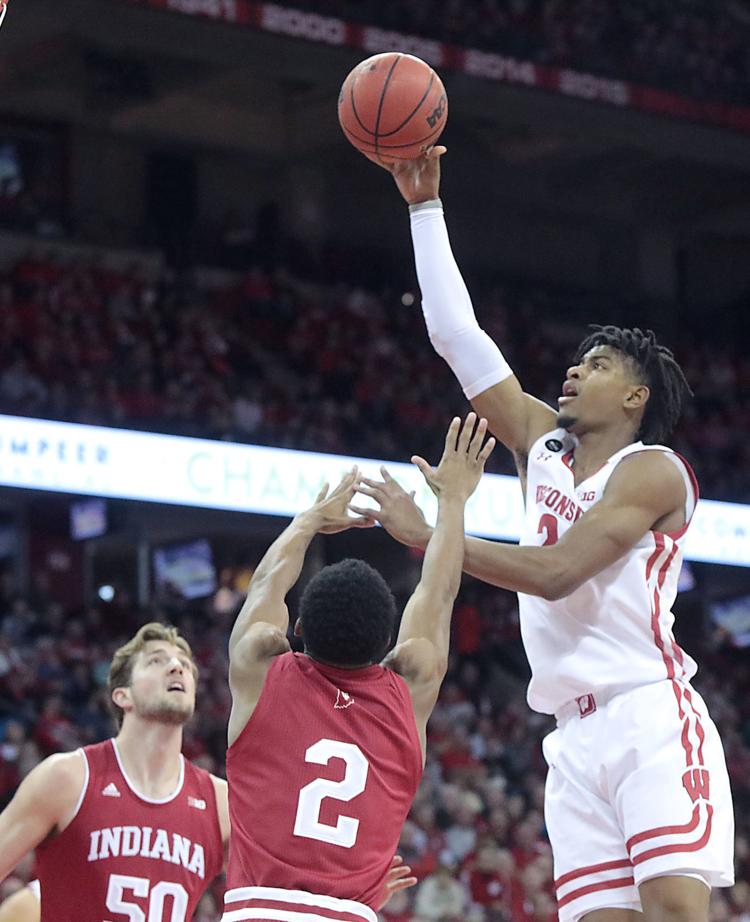 Badgers 84, Hoosiers 64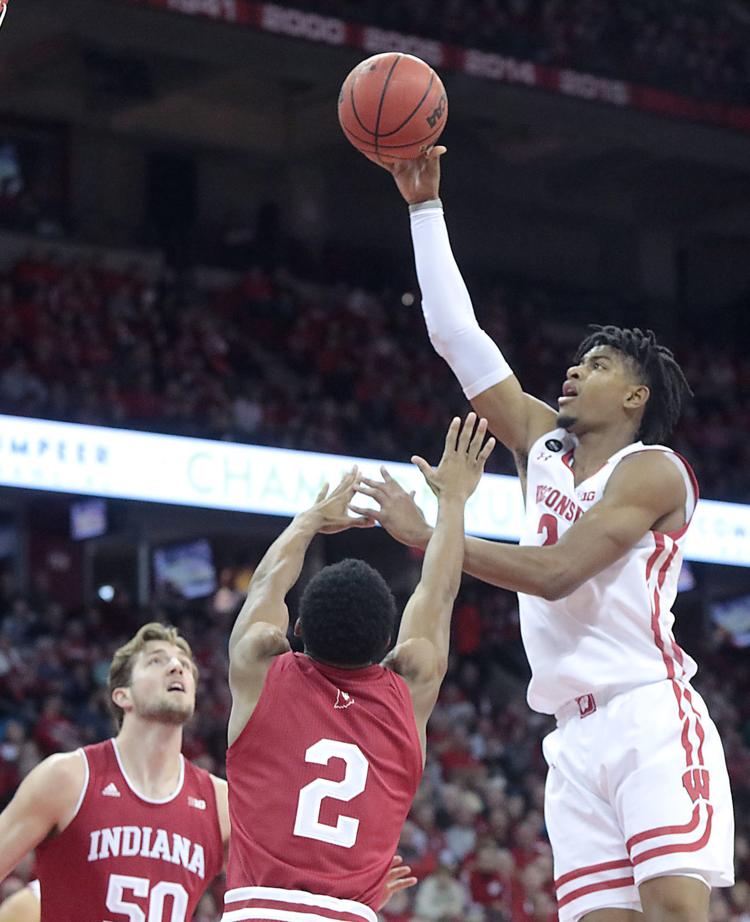 Badgers 84, Hoosiers 64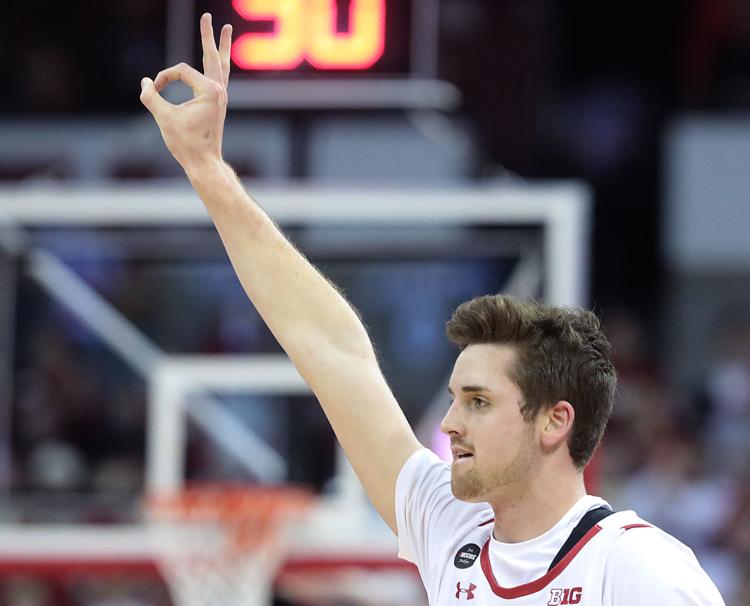 Badgers 84, Hoosiers 64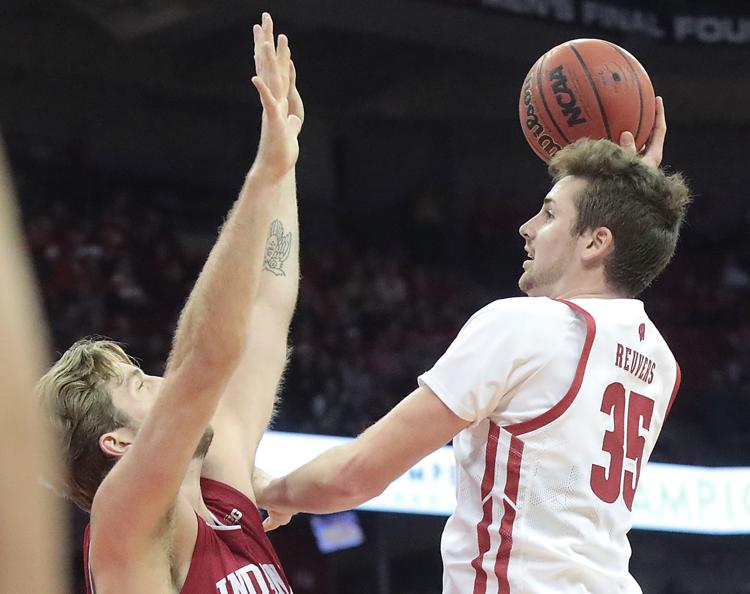 Badgers 84, Hoosiers 64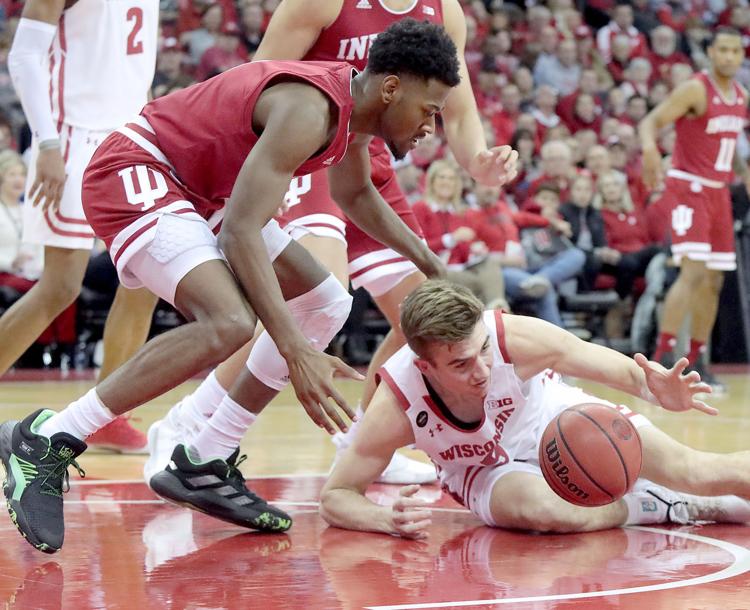 Badgers 84, Hoosiers 64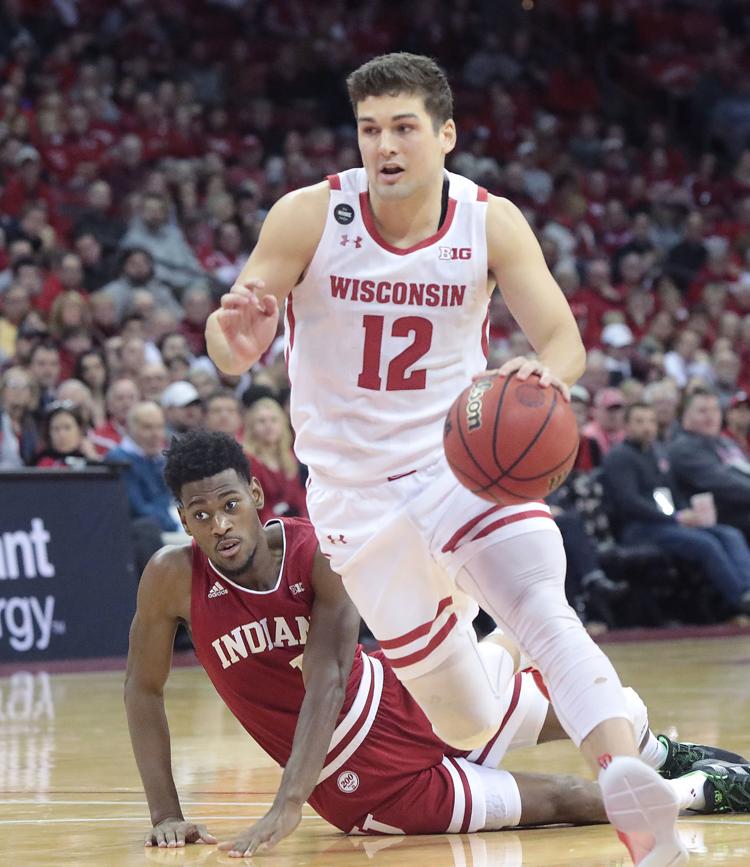 Badgers 84, Hoosiers 64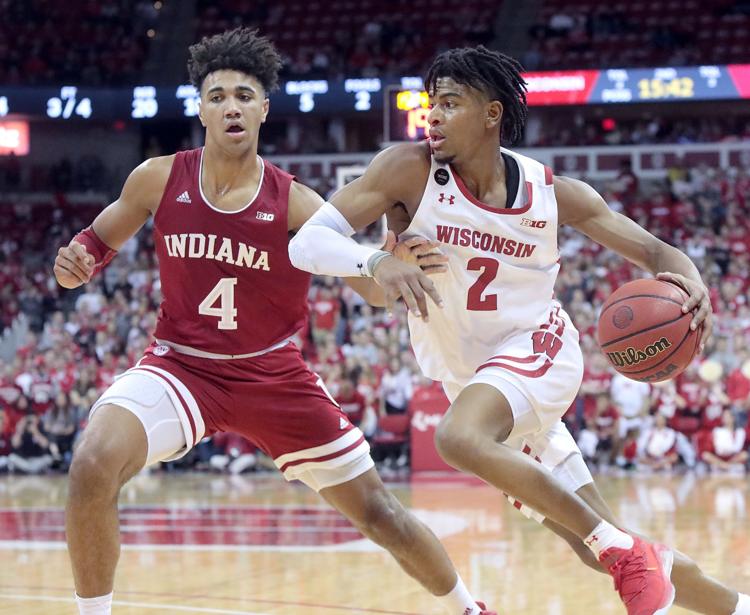 Badgers 84, Hoosiers 64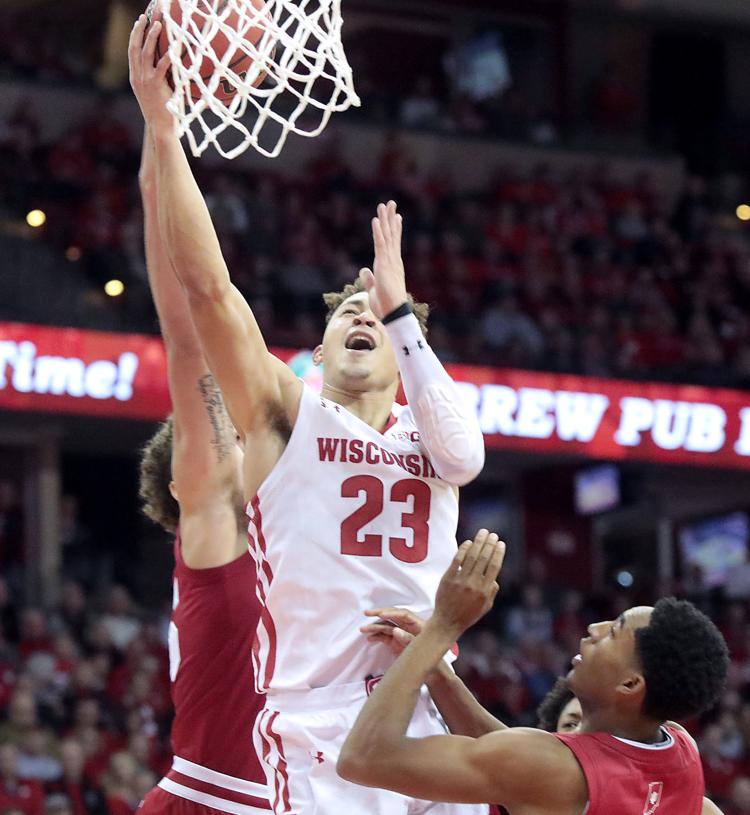 Badgers 84, Hoosiers 64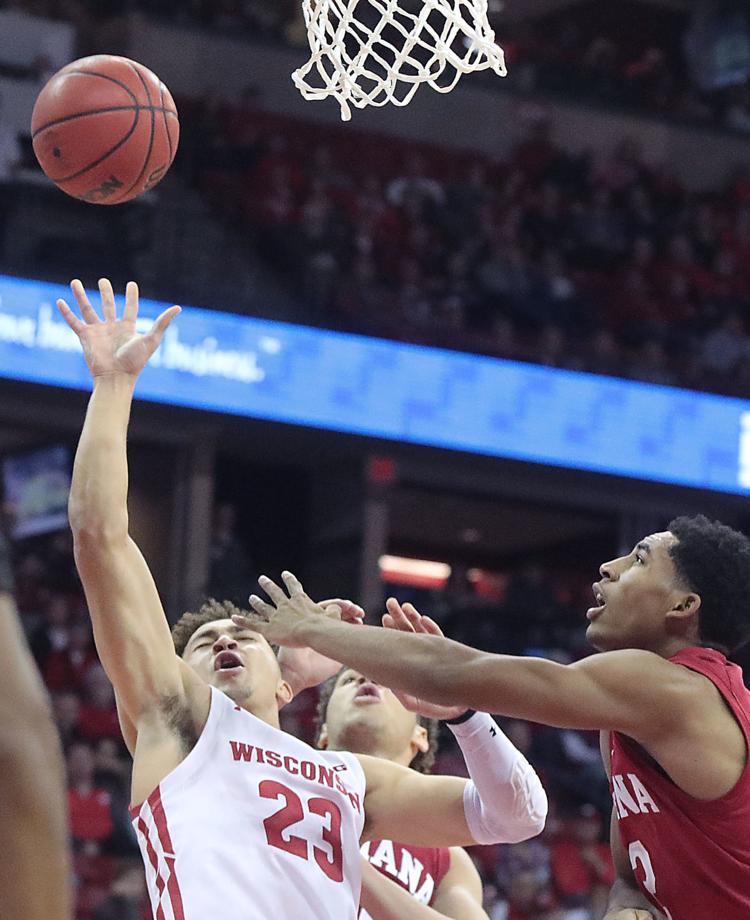 Badgers 84, Hoosiers 64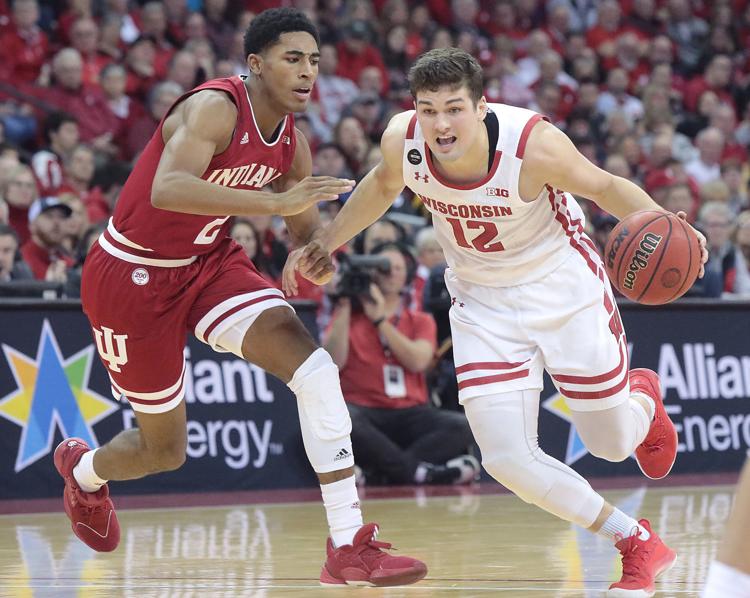 Badgers 84, Hoosiers 64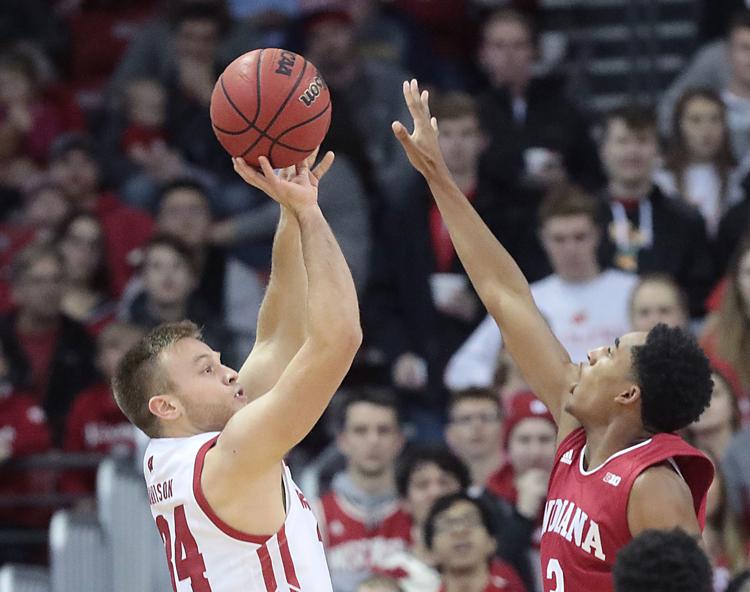 Badgers 84, Hoosiers 64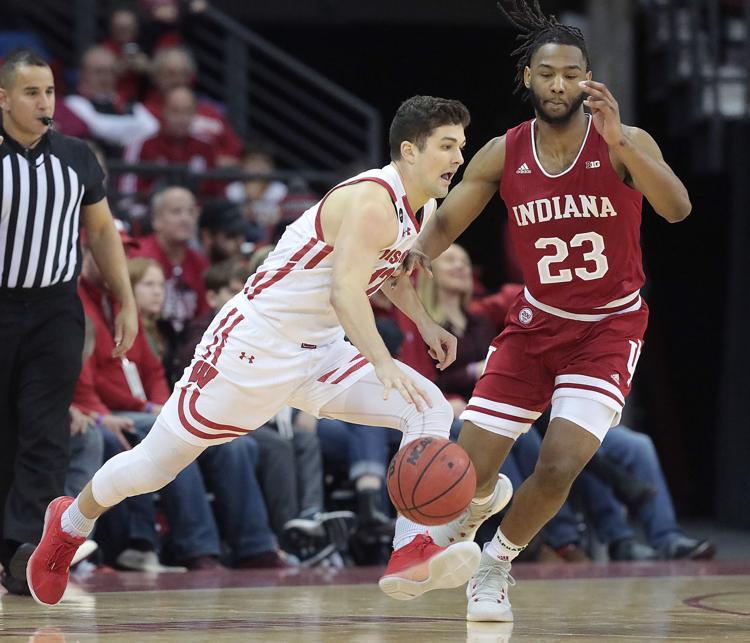 Badgers 84, Hoosiers 64
Badgers 84, Hoosiers 64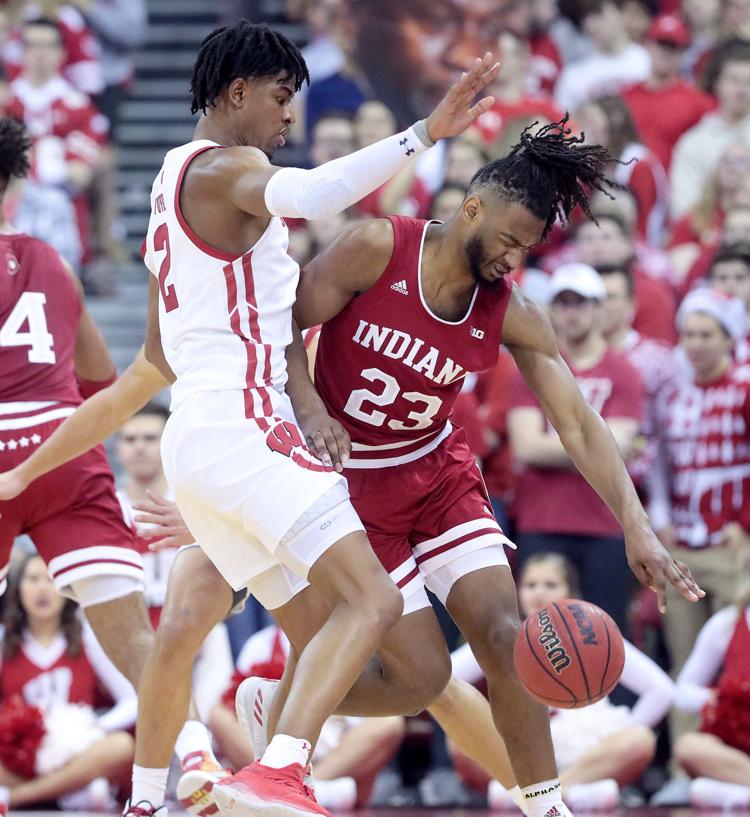 Badgers 84, Hoosiers 64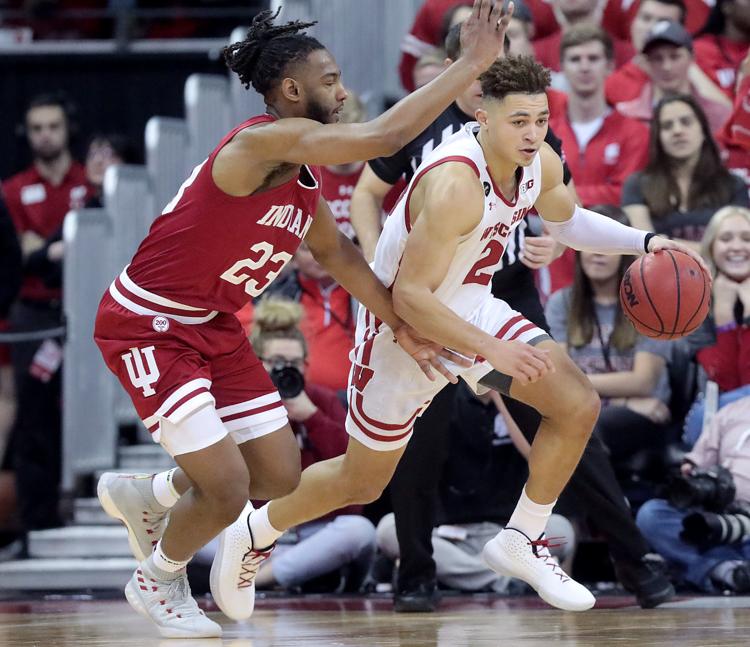 Badgers 84, Hoosiers 64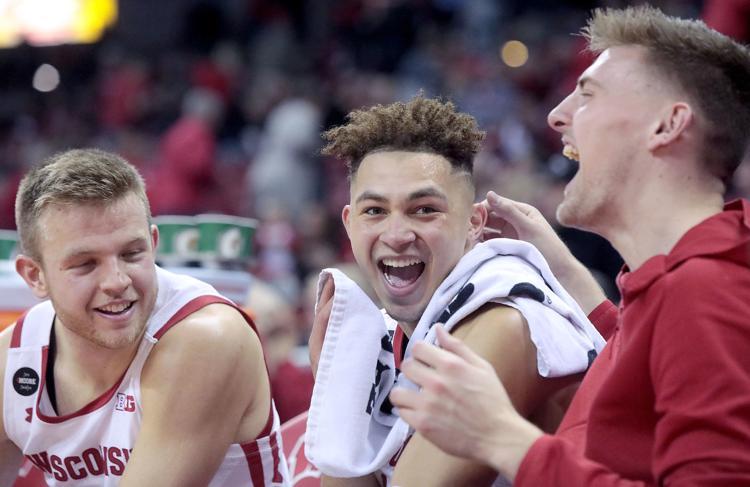 Badgers 84, Hoosiers 64