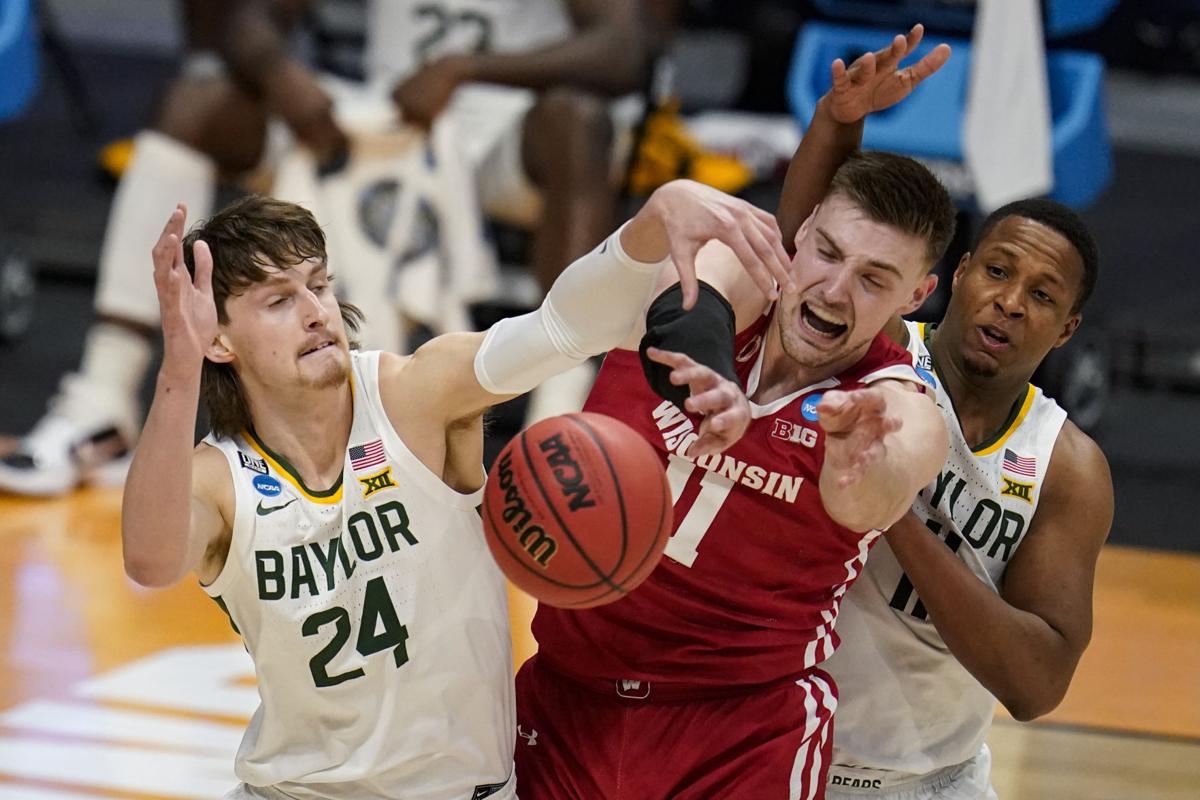 No former University of Wisconsin men's basketball players are expected to hear their names called during Thursday's NBA draft, but that doesn't mean the players have given up their dreams of playing professionally.
In anticipation of the draft, here's a breakdown of the four recent former Badgers who are looking for the opportunity to play professionally. 
Aleem Ford
Ford became the first senior from last season's squad to secure a professional deal after being selected first overall in the Baloncesto Superior Nacional de Puerto Rico draft. He accepted a position on Leones de Ponce playing for the highest level of professional basketball in Puerto Rico. 
The 23-year-old was on the UW roster for five seasons — he redshirted his freshman year — and averaged 6.5 points and 3.3 rebounds during his career. 
Micah Potter
Potter has been busy since graduating from UW. He got married and has practiced with at least five NBA teams in anticipation for the NBA draft. He made visits to the Milwaukee Bucks, Atlanta Hawks, Washington Wizards, Golden State Warriors and the Detroit Pistons as of July 19.
He also competed in the Tampa Bay Pro Combine last month. He averaged 17.8 points while shooting 52% from the floor at the event. The forward was named to the all-tournament team after scoring 30 points in the final game of the combine.
University of Wisconsin's Brad Davison and Tyra Buss — a former Indiana University basketball player — got engaged after dating through the pandemic. 
Nate Reuvers
Reuvers joined Potter at the Tampa Bay Pro Combine and averaged 10.3 points and 7.0 rebounds while shooting 40%. He also worked out with the Minnesota Timberwolves, but figured out early in his process he wanted to go overseas. 
"I wanted to make sure I had a spot where I could grow as a player," Reuvers said. "As opposed to waiting and hoping an NBA team would give me a chance. … I want to play ball against good people, but I wanted to play good minutes too, so I thought this would give me the best opportunity."
Reuvers announced July 24 that he signed with a professional team in Zagreb, Croatia, instead of waiting to test his NBA chances. He penned a two-year deal with what his agent called a "historic European team and Croatian powerhouse" KK Cibona of the ABA League — the first-tier regional men's professional basketball league that originally featured clubs from the former Yugoslavia.
D'Mitrik Trice
Trice joins Potter in the wait for NBA deals after working out with two NBA teams and competing in the Tampa Bay Pro Combine. He averaged 17.8 points on 55% shooting and led the tournament with 6.8 assists per game. He also was named to the all-tournament team.
The 25-year-old has worked out with the Los Angeles Lakers and Sacramento Kings. He said they were great experiences but an "extremely hard" hour of practice with all eyes on him.
Trice said that he plans to pursue his NBA chances as hard as he can during his first year of professional eligibility, even if that means passing on an international deal.
"I know where I stand in the draft … with my age," Trice said. "The draft is often for younger guys. I see myself being on a G-League team and working my way up to a roster spot. I know that I'm a well-polished veteran guard, and I'm going to use that to my advantage."
Hear for yourself: 6 Badgers basketball players detail frustrations with Greg Gard's coaching style
Listen now: Badgers men's basketball players talk 'disconnect' with coach Greg Gard
Listen now: Brad Davison tells Greg Gard Badgers' concerns are 'deeper and bigger than basketball'
Listen now: Aleem Ford tells Badgers basketball coach Greg Gard 'this doesn't feel like home away from home'
Listen now: Badgers' D'Mitrik Trice, Trevor Anderson vent to coach Greg Gard