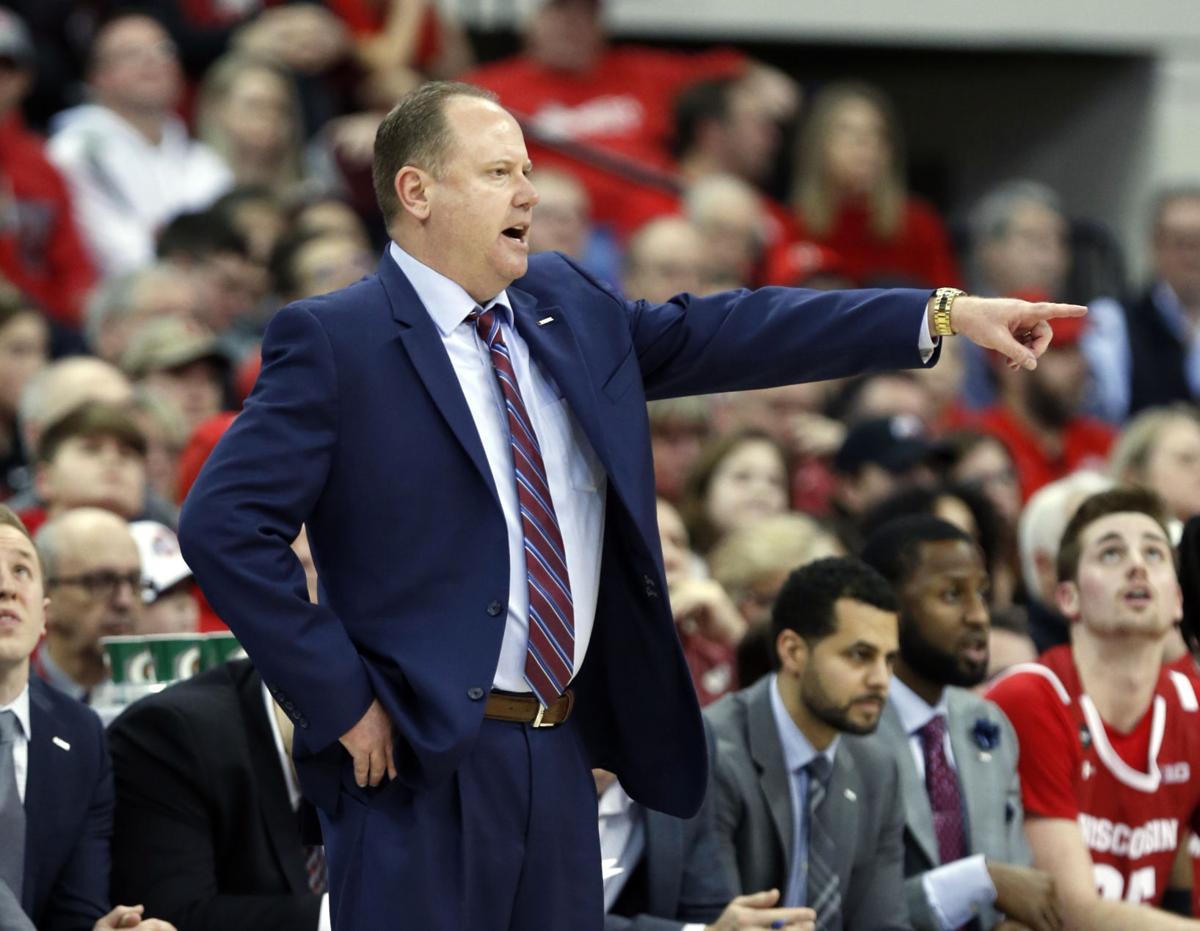 D'Mitrik Trice let out a huge sigh before he answered a question about a preseason that was more demanding than usual, by design, for the University of Wisconsin men's basketball team.
"Conditioning," Trice said during a recent Zoom interview session, "was not one of my fun, happy moments."
That response is sure to bring a smile to Greg Gard's face. That's exactly how the UW coach wanted it as the Badgers prepare for a 2020-21 season that will start late due to the COVID-19 pandemic.
Teams can officially begin playing games on Nov. 25 and, even though that starting date is exactly a month away, UW and other programs around the country still are scrambling to fill out their schedules. Gard can say this much about his team's slate: It will be busy.
"We intentionally made the preseason much more rigorous than ever before really in terms of our conditioning aspect," Gard said, "knowing that that there's a lot of unknowns in terms of where the schedule is going to fall (and) how it's going to look."
In charge of whipping the Badgers into shape was Jim Snider, an associate director in UW's strength and conditioning program. Snider is a longtime member of the men's and women's hockey staffs but is doing triple-duty with the athletic department in the midst of some cost-cutting due to the pandemic.
UW never hired a replacement for men's basketball strength and conditioning coach Erik Helland, who was forced to resign last February after admitting to using a racial epithet in front of players while telling a story. UW announced recently that about 30 open jobs won't be filled during a hiring freeze, and athletic director Barry Alvarez confirmed this week that the full-time position previously held by Helland won't be filled anytime soon.
Snider worked with Gard's program as part of a tag-team operation late in the 2019-20 season after Helland left the program, so he was familiar with the returning players. Senior guard Brad Davison offered Snider a shout-out recently, saying "coach Snides did a great job" guiding the Badgers through the preseason.
Snider, for his part, arrived with a theme at the start of preseason work.
"Listen, we might have won an ESPN national championship," Snider told the players, referring to the results of a simulated NCAA tournament bracket released last March, "but let's go out this year and win the real thing."
The indoor conditioning drill that left a lasting impression on the Badgers was something that was introduced by Gard and taken from the playbook of the Miami Heat, who use it as part of their training camp evaluation. Players run the length of the court 10 times in 60 seconds, then take a 2-minute break before doing the same thing over again. By the end of the preseason, according to Snider, UW was up to four reps.
Trice called it "a terrible drill that I don't wish on my worst enemies."
Added senior forward Micah Potter: "It's a dog. It's tough."
The Badgers ran Bascom Hill as part of their preseason work in each of Gard's first four full seasons in charge of the program, but there was a change this season.
The challenge this time? The stairs in the upper deck at Camp Randall Stadium.
Gard said returning players told him doing the stairs was a bigger challenge than the hill.
"I've always felt the hill, its inception obviously has a physical component but one of the biggest benefits of that has been the mental challenge it presents and the tossing and turning the night before you have to run it as a player," Gard said. "It creates the angst, it creates a mental opponent you have to overcome and I think the stadium steps accomplished the same goal."
Snider said he tried to make running the stairs as specific to basketball as possible. Players would do short bursts followed by some jogging, then back to explosive bursts.
The idea, whether it was the Miami drill or what they did at Camp Randall, was to get the Badgers in better shape while also building some chemistry. An abbreviated offseason meant less time to bond for a team made up of seven seniors, seven freshmen and three players in the middle two classes.
"The guys responded really well," Davison said. "We really pushed ourselves, we held each other accountable. Moments like that where you're suffering a little bit, pushing yourself, getting outside your comfort zone, that's what binds teams together, too, and so it was a great way to kind of make up not having a summer to be with each other and connect on a relationship basis."
Guidelines put in place due to the pandemic meant small-group settings and no chance to do 5-on-5 work until about two weeks ago, so Gard used those practices to work on conditioning as well. Forward Aleem Ford, who, like Trice, is entering his fifth year in the program, could tell the difference.
"From a workout standpoint, I felt like he really pushed us," Ford said. "Our skill workouts that we had on the court were a little bit more intense and everything was at a quicker speed and you could tell that we had a little different intensity and kind of a sense of urgency with things."
Trice thought the Badgers were in good shape last year, but even he had to admit that they took it to another level this season.
As much as the 2019-20 campaign will be remembered for UW winning its final eight games to earn a share of the Big Ten Conference regular-season title, it's safe to say Gard has offered a not-so-subtle reminder to his players about the 5-5 start to the season.
That also led to a desire to push the Badgers harder than ever this preseason.
"One of the things I say is get better, faster," Gard said. "Let's get out of the gates faster, let's become a better team quicker than what we were a year ago."
---
Get to know the Wisconsin Badgers' 2020 basketball scholarship recruits
Get to know the Wisconsin Badgers' 2020 basketball scholarship recruits
Lorne Bowman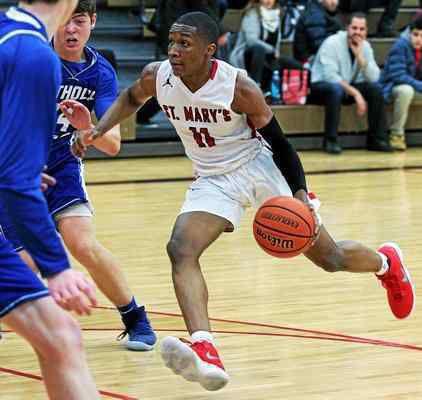 Detroit, Mich. (St. Mary's)
Four-star recruit by ESPN … ranked No. 94 in the ESPN 100 for 2020 … standout at St. Mary's High School is a two-time Class A All-State honoree in Michigan, earning first team honors in 2019 and honorable mention in 2018 … averaged 23.1 points and 5.1 assists per game during his junior season … averaged 22.5 points and 4.9 assists per game as a sophomore ... in AAU, member of EYBL where he excelled at the Nike circuit, averaging 13.5 points and 3.6 assists through his first six games.
Gard: "We are ecstatic to have Lorne join our Badger family. He's the ultimate competitor, both on the court and in the classroom, and we can't wait to begin working with him. It was evident early on that Lorne is exactly what we look for and he's only continued to improve. Lorne plays at his own pace, always under control, giving his team whatever it needs in the right moments with a skillset that can turn from scoring guard to playmaker in an instant. He has a great ability to get the ball where it needs to be and can also create shots with his tremendous pull-up game. Lorne displays natural leadership, both by his extreme work ethic and also through his communication on and off the court. Lorne and his family are a pleasure to be around and represent everything that being a Badger is about."
Ben Carlson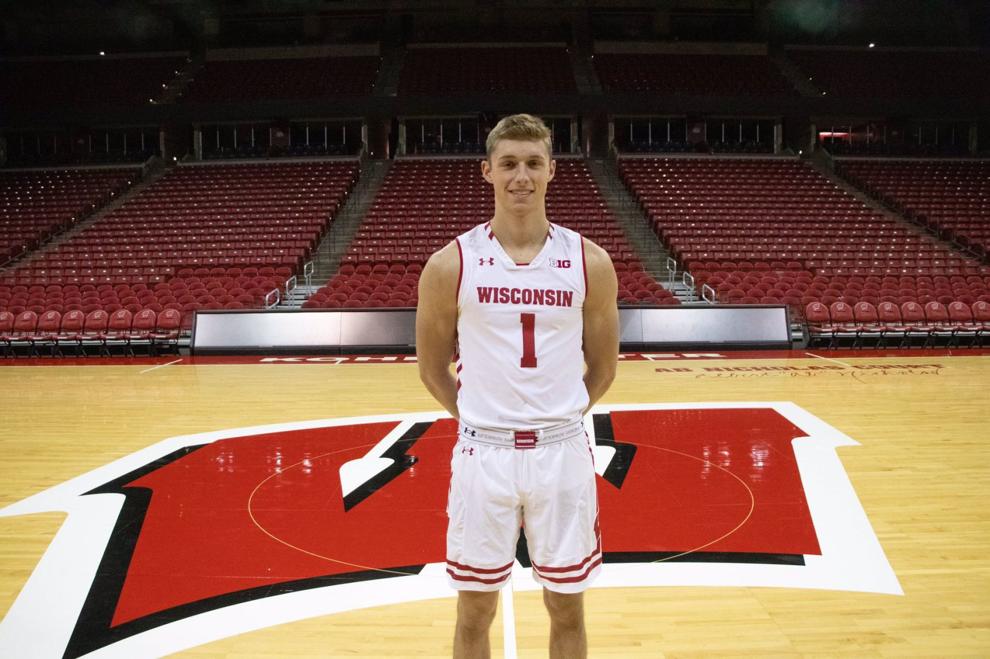 Woodbury, Minn. (East Ridge)
Four-star recruit by ESPN, 247Sports and Rivals … ranked No. 88 in the ESPN 100 for 2020 … Carlson currently has 1,299 career points, 745 career rebounds, 109 career blocks, 115 career assists and 83 career steals, making him the top rebounder and shot blocker in East Ridge High School history … as a junior, led East Ridge to the Minnesota Class AA state tournament while averaging a double-double (16 ppg, 11.3 rpg) … two-time all-SEC conference player … an AP scholar with honor, Carlson is a member of National Honors Society with a 4.1 GPA.
Gard: "We are very excited to add Ben to our program. His commitment to academic excellence is extremely impressive, even on a national level. He has challenged himself year in and year out to become as well rounded a student as possible and he's looking forward to continuing to develop at our prestigious university. On the court, Ben has a tremendously diverse skillset that should ultimately allow him to be effective in the post, off the dribble and from the perimeter as a shooter. His skills, combined with his great athletic ability, has us excited to begin working with Ben to help him reach his goals as a Badger."
Steven Crowl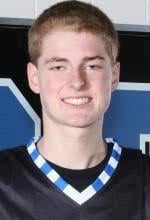 Eagan, Minn. (Eastview)
Three-star recruit by 247Sports and Rivals … his junior season, led Eastview High School to the Minnesota Class 4A state tournament while averaging 19.7 points, 8.1 rebounds and 1.6 blocks per game, shooting 39% 3FG from beyond the arc … scored 630 points as a junior and 470 points as a sophomore giving him 1,100 career points entering his senior season … first-team South Suburban All-Conference in 2019 and second-team in 2018 … plays travel basketball for D1 Minnesota, the same program as current Badgers Nate Reuvers and Tyler Wahl.
Gard: "Steven has so many of the characteristics that we look for, both on and off the basketball court. He has excelled at a high level both on the court and in the classroom. From the first time we saw him, Steven has continued to grow and develop as a player. He has a great feel for the game and he will be able to utilize all those skills as he continues to develop. Steven has the ability to score both inside and out, which will add him to a long list of big men who have come through this program over the years. We are excited to add Steven to the Badger basketball family."
Jonathan Davis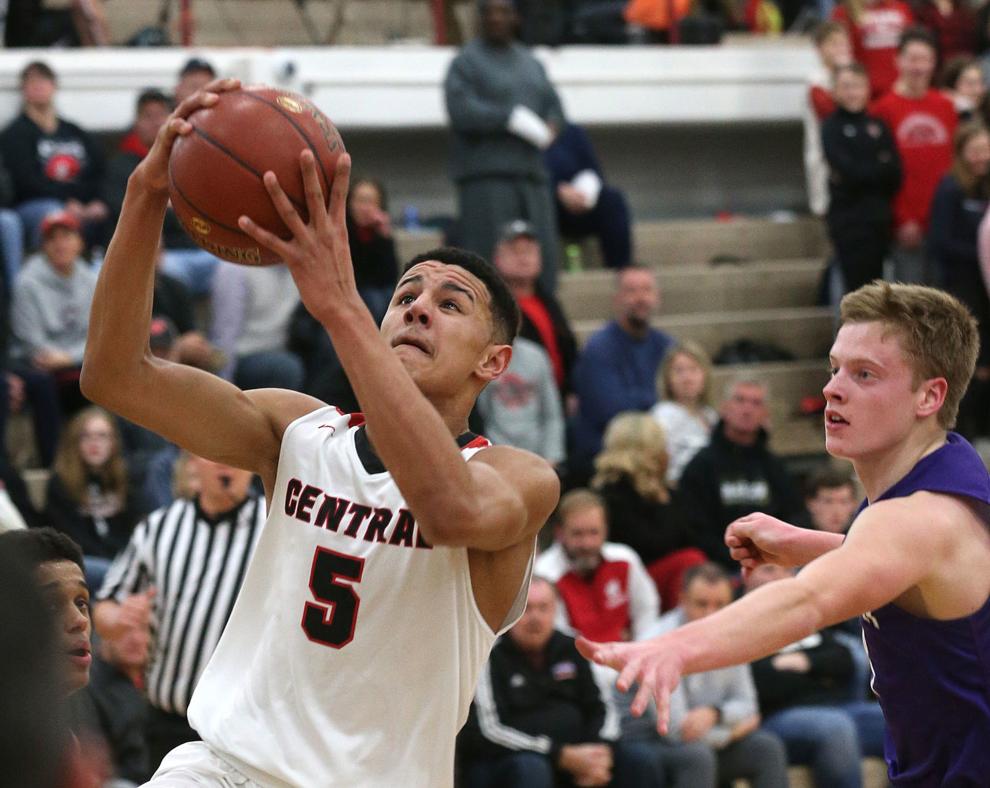 La Crosse, Wis. (Central)
Four-star recruit by Rivals … conference player of the year averaged 23 points, 9 rebounds and 3 assists per game as a junior for La Crosse Central, earning unanimous first-team all-state selection and first-team all-conference honors … La Crosse Tribune Coulee Region Player of the Year in 2018-19 … as a sophomore, averaged 22.7 points, 7 rebounds and 2 assists per game and earned first-team all-conference and first-team all-state honors … along with brother, Jordan, helped lead Central to the WIAA Division 2 state tournament each of their three years on the varsity team, winning the state title in 2017 with current Badger Kobe King … on the football field, Davis is also a standout three-year starter at quarterback, passing for 6,572 yards and 56 touchdowns, while rushing for more than 2,000 yards and scoring another 34 touchdowns on the ground.
Gard: "Johnny is the ultimate competitor. He's proven that on the basketball court, on the football field and in the classroom. Johnny's ability to play and guard multiple positions is extremely valuable in today's game. He brings a tremendous toughness and competitive spirit to both ends of the floor. His experiences as a high school quarterback will serve him well as he makes the transition to a collegiate basketball player. He has grown up watching Wisconsin Basketball and takes pride in wearing our colors. We're excited to get to work with him and to help him reach his potential as a Badger in the years to come."
Jordan Davis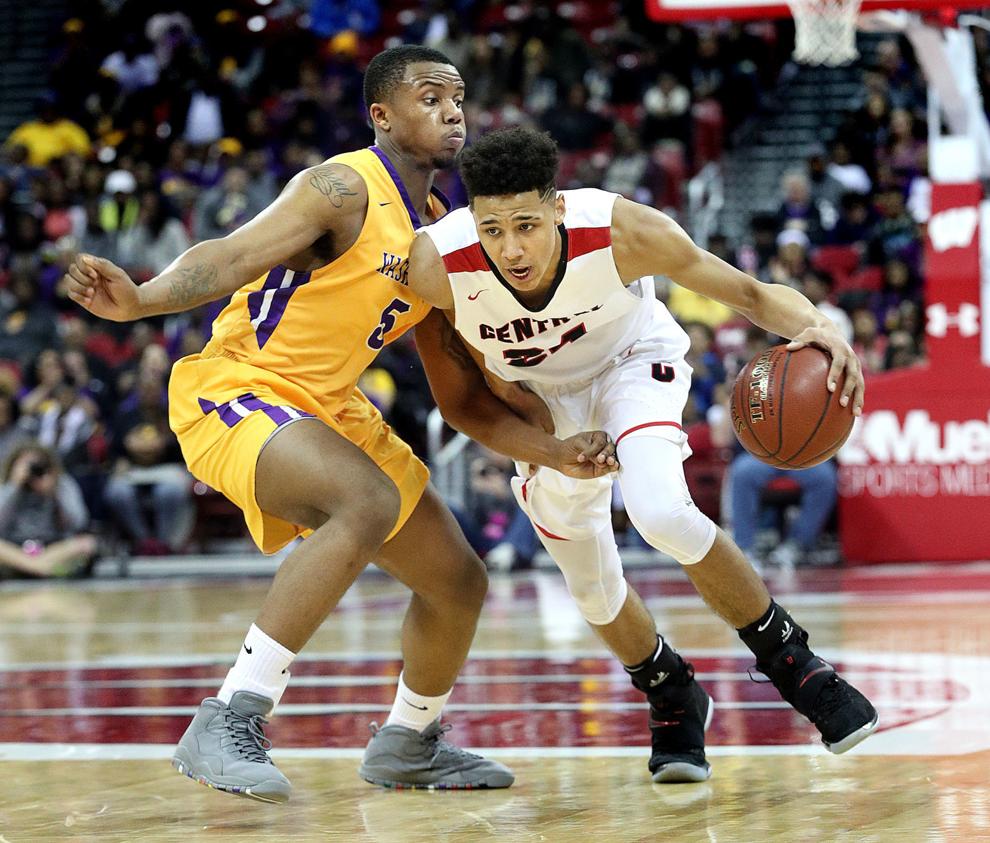 La Crosse, Wis. (Central)
Three-star recruit by 247Sports and Rivals … as a junior, averaged 12 points, 5 rebounds and 3 steals per game at La Crosse Central, earning first-team all-conference honors and named the team's defensive player of the year … his sophomore season, averaged 10 points, 4 rebounds and 2 steals per game, garnering first-team all-conference honors … along with brother, Johnny, helped lead Central to the WIAA Division 2 state tournament each of their three years on the varsity team, including a title in 2017 with current Badger Kobe King … on the football field, Davis is also an impressive wide receiver for the Red Raiders, posting 358 receiving yards with 5 TDs through three games before suffering a season-ending injury … hauled in 49 receptions for 873 yards and 10 touchdowns as a junior.
Gard: "We are thrilled to welcome Jordan to our program. His commitment and work ethic on the basketball court and in the classroom is exactly what we look for in a Wisconsin student-athlete. Jordan brings a certain level of toughness to the basketball court that has been developed on the football field as a star receiver. He comes from a winning culture at La Crosse Central and knows what it takes to compete for championships. He has known Badger Basketball his entire life and his commitment shows how much pride he has in representing Wisconsin."
Badgers coach Greg Gard discusses 2020 recruits