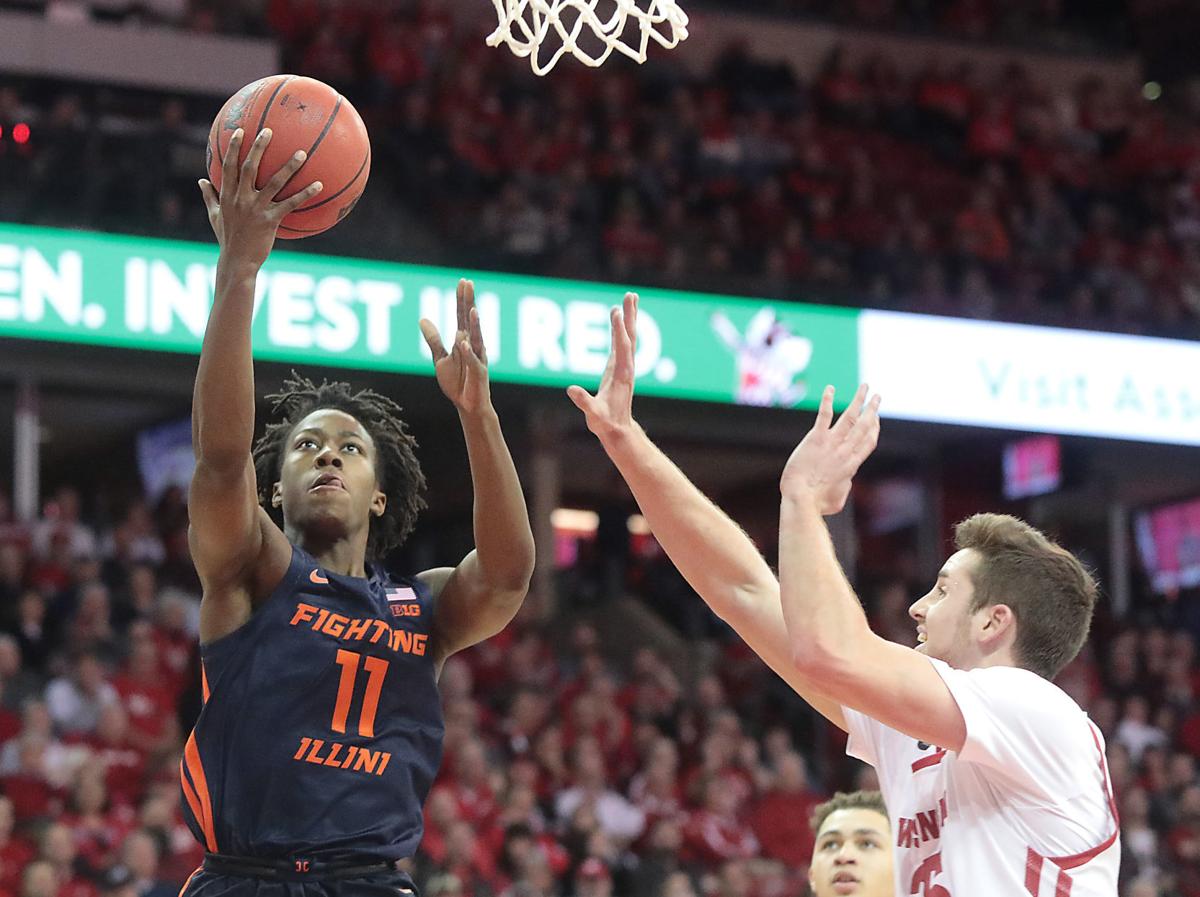 Five days after showing poise and making plays on both ends of the court down the stretch, the University of Wisconsin men's basketball team did the exact opposite in another tight Big Ten Conference game.
The result: The Badgers' first home loss of the season, and the end of an impressive run of dominance over Illinois.
Ayo Dosunmu finished with 18 points and six assists to help the Fighting Illini produce a come-from-behind 71-70 victory Wednesday night at the Kohl Center, ending UW's 15-game winning streak in the series.
After knocking off then-No. 5 Ohio State on the road on Friday night, the Badgers (9-6, 2-2 Big Ten) couldn't hold serve at home. They led for 31 minutes, 35 seconds and had a seven-point cushion with under 5 minutes remaining but couldn't close out the game.
Led by Dosunmu, Illinois used a 15-4 run to erase its deficit and beat the Badgers for the first time since Jan. 2, 2011.
"They made some shots when they needed to, we couldn't get stops and they were able to earn it," UW coach Greg Gard said. "I thought they did to us what we had done at Ohio State: just hang around, hang around and make plays down the stretch."
Sophomore wing Kobe King scored a game-high 21 points for UW, which also got 13 points and nine rebounds off the bench from junior forward Micah Potter.
But the other starters besides King all struggled, shooting a combined 8 of 29 from the field. Aleem Ford, Nate Reuvers and D'Mitrik Trice all had key misses down the stretch.
Dosunmu, meanwhile was terrific. The sophomore guard accounted for 14 of the points during Illinois' decisive run, five of his own and nine off assisted 3-pointers by his teammates.
"He's got what you don't coach," Illinois coach Brad Underwood said. "He's not afraid, he's fearless, he's very, very poised. It takes a certain guy to want the ball in those situations and not fear the miss."
Kofi Cockburn added 15 points and Alan Griffin had 12 for the Illini (11-5, 3-2), who hadn't won at the Kohl Center in almost a decade.
After Potter made two free throws to give UW a 63-56 lead with 4:50 remaining, Griffin made two 3-pointers during a 7-0 burst that tied the game.
You have free articles remaining.
A basket by Reuvers and a pair of free throws by Brad Davison sandwiched around a 3-pointer by Trent Frazier left UW leading 67-66 with 1:32 left. But Dosunmu drove easily to the rim and scored to give the Illini the lead for good.
After Ford missed an open 3-pointer and Reuvers couldn't score on a putback, Dosunmu drained a step-back 3-pointer to extend Illinois' lead to 71-67 with 45.6 seconds left.
"I thought defensively, we got out of character," Gard said. "Too many uncharacteristic mistakes."
That said, UW still had a chance to win. King kept a possession alive with an offensive rebound and hit a step-back 3-pointer of his own from the left wing to pull the Badgers to within a point with 22.7 seconds left.
UW fouled Giorgi Bezhanishvili and he missed a free throw with 15.2 seconds left. The Badgers had plenty of time to score and take the lead but showed more panic than poise. The possession ended with Trice driving to the rim and forcing up a contested shot over Bezhanishvili.
It missed and the ball was knocked out of bounds. After a review, the officials determined time had run out.
"We fouled Giorgi, and we expected him to miss it and we were going to get into a ball screen," Trice said. "But I felt like I didn't get it quick enough, so I felt like I had to attack and we were in the bonus, so just trying to either get it close to the rim and make a shot or get fouled, and it didn't get called."
Gard thought Trice should have gotten a better look on the final possession.
"He needed to shoot a step back or a pull-up right there," Gard said. "Or you've got to jump stop and draw contact, pump fake. There wasn't a foul or anything. I saw a replay of it. We've got to get a shot. He's been in those positions before. We'll show him the tape and talk about what a better option would have been."
As much as that final possession will get magnified, the Badgers' issues started much earlier by not putting the game away when they had a chance. After rallying from a seven-point deficit in the second half at Ohio State, UW allowed Illinois to do the same thing five days later.
"Once we got up, I think we could have done a better job of kind of slamming the door," King said. "At the end of the game, we missed a couple easy looks. Good shots, easy looks, and then they hit a couple tough ones and that kind of was the game. They closed it out much better than we did."
---
Photos: Wisconsin Badgers falter down the stretch against Illinois Fighting Illini
Fighting Illini 71, Badgers 70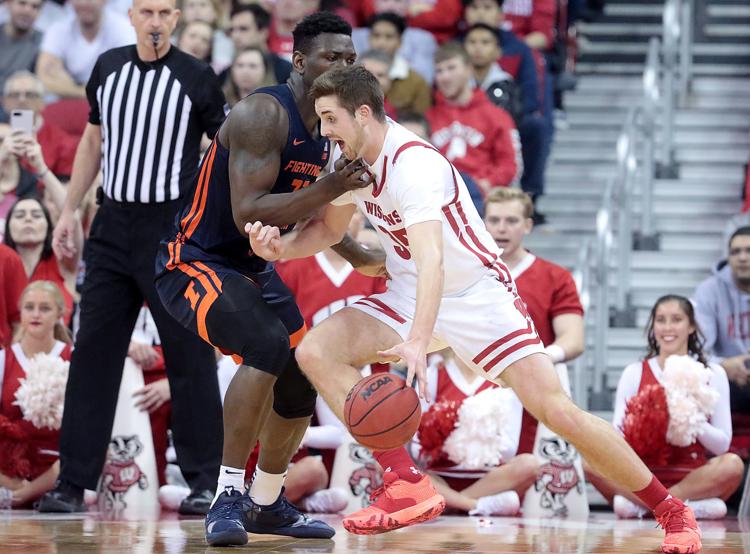 Fighting Illini 71, Badgers 70
Fighting Illini 71, Badgers 70
Fighting Illini 71, Badgers 70
Fighting Illini 71, Badgers 70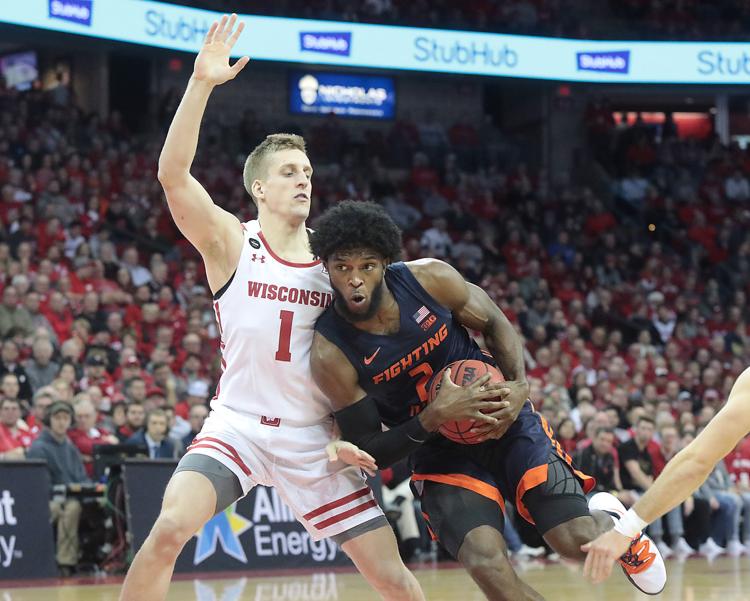 Fighting Illini 71, Badgers 70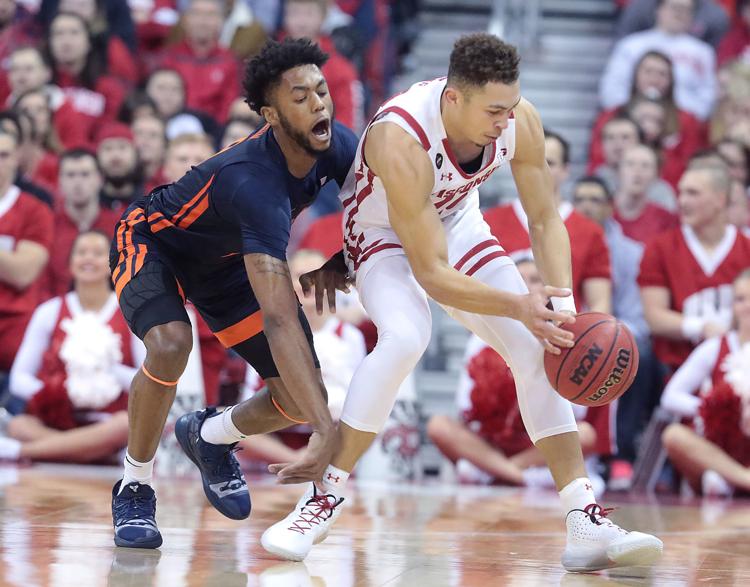 Fighting Illini 71, Badgers 70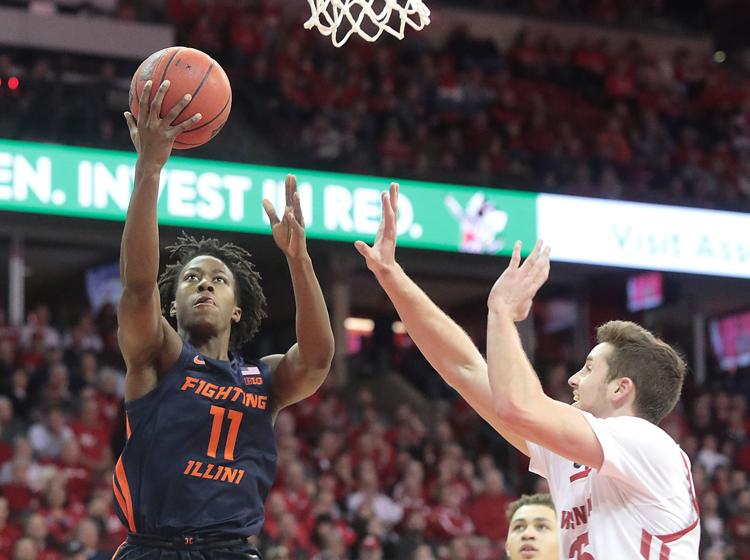 Fighting Illini 71, Badgers 70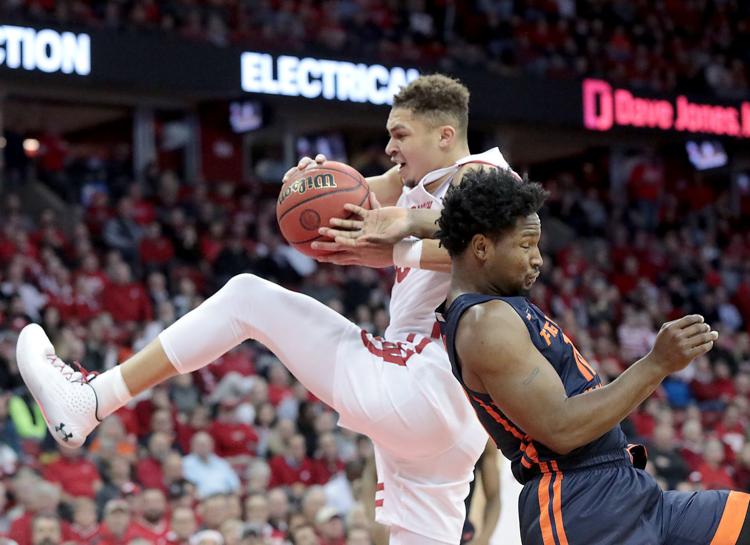 Fighting Illini 71, Badgers 70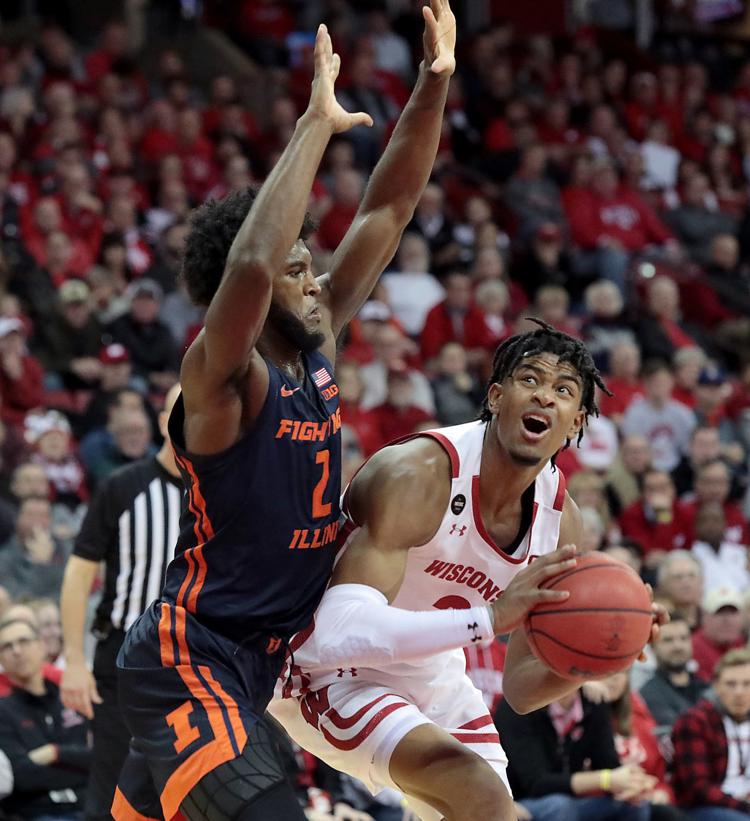 Fighting Illini 71, Badgers 70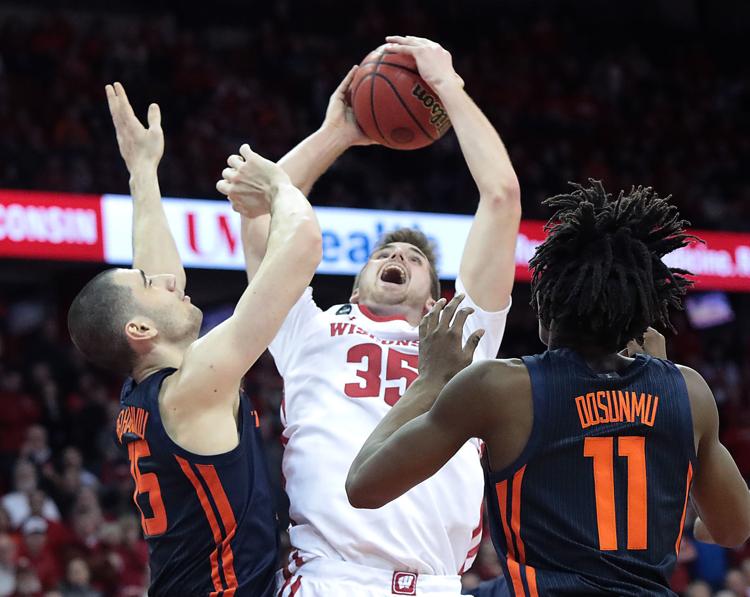 Fighting Illini 71, Badgers 70
Fighting Illini 71, Badgers 70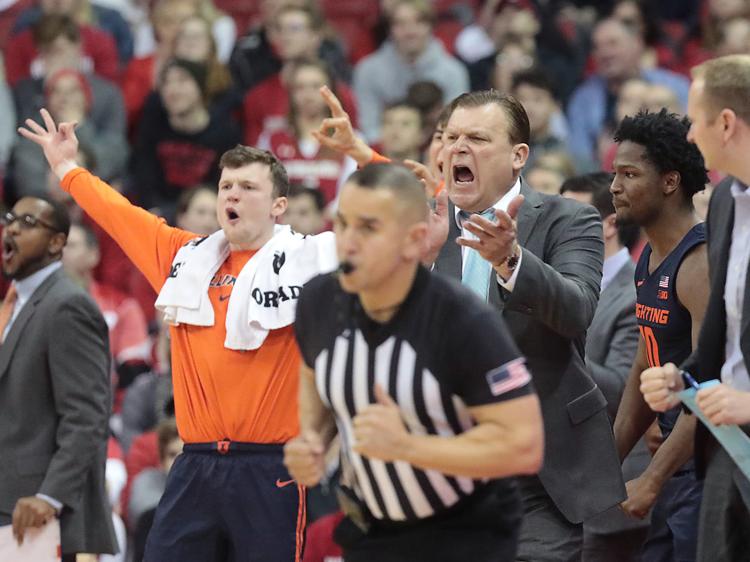 Fighting Illini 71, Badgers 70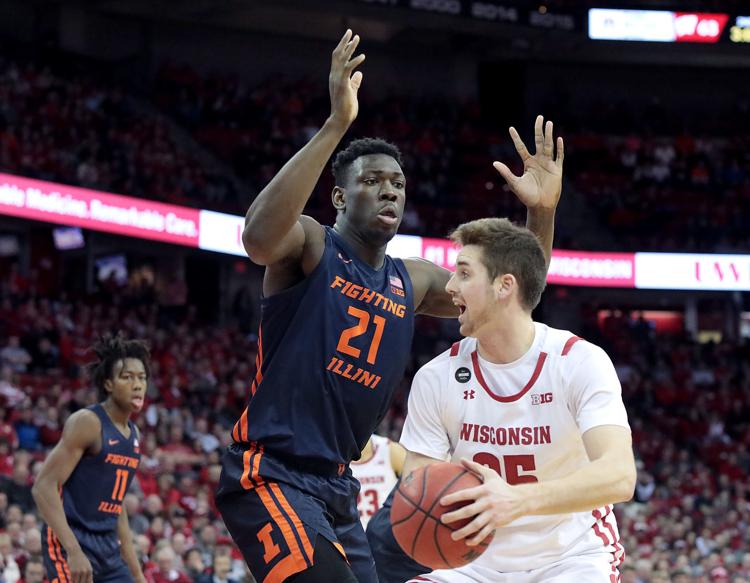 Fighting Illini 71, Badgers 70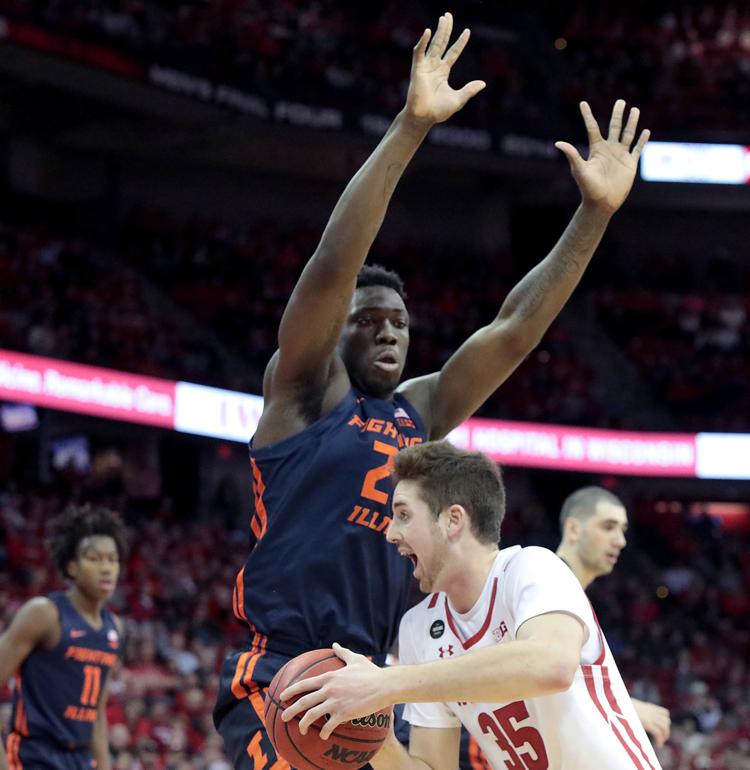 Fighting Illini 71, Badgers 70