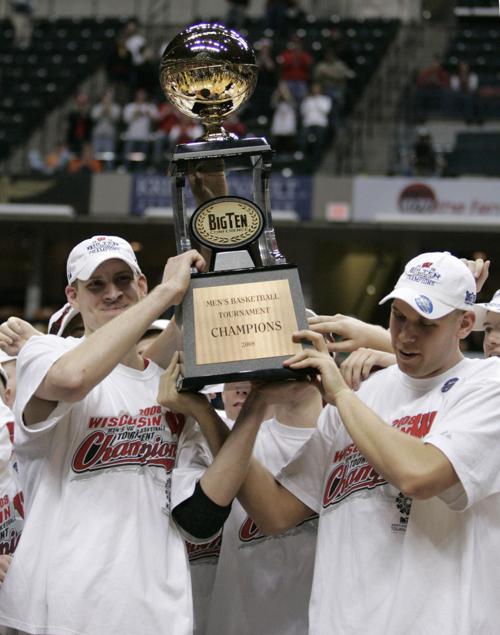 With two weeks before training camp, the Minnesota Timberwolves announced the last additions to coach Ryan Saunders' staff.
One of them is former University of Wisconsin center Greg Stiemsma.
The Randolph native, who turns 34 on Sept. 26, will be a player development associate.
Stiemsma played in 95 games for UW from 2004 to 2008. Undrafted out of college, he appeared in 203 games from 2011 to 2015 with the Boston Celtics, Timberwolves, New Orleans Pelicans and Toronto Raptors, averaging a career 3.2 points and 3.3 rebounds per game.
In 2011, Stiemsma earned a bronze medal with Team USA at the Pan American Games where he led the tournament in field goal percentage (.889) and was second in the tournament in blocked shots with 11.
Saunders, 33, was promoted to head coach in May after serving as interim head coach in January when Tom Thibodeau was fired.
Other additions to Saunders' staff were Kevin Hanson as assistant coach/player development, Jeff Newton as offensive associate/player development coach, Max Lefevre as video coordinator/player development and Kwadzo Ahelegbe as associate video coordinator/player development.