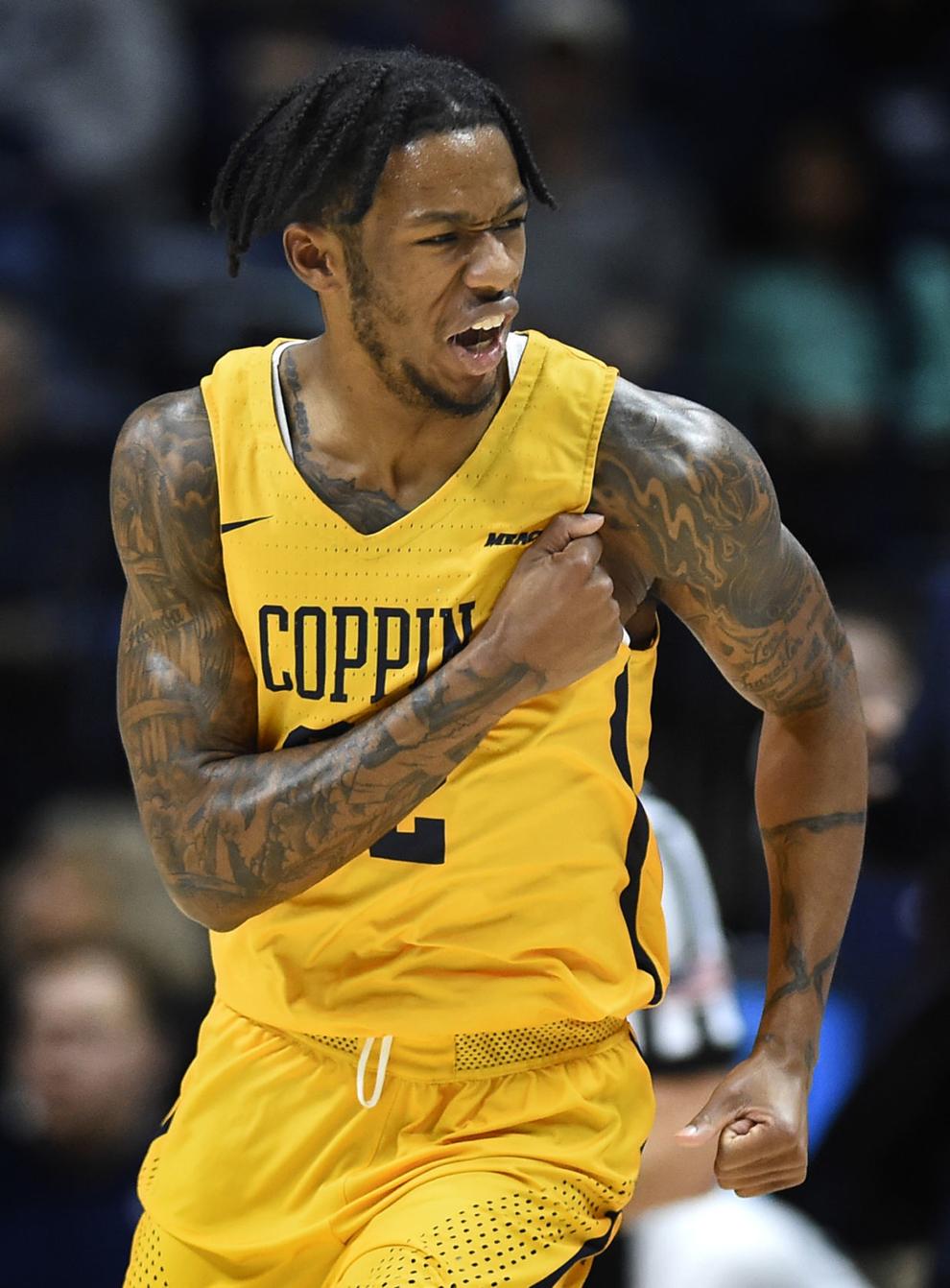 COACH'S CORNER
Coppin State went 5-27 in Juan Dixon's first season, including 5-11 in the Mid-Eastern Athletic Conference. Dixon's debut season began with 17 consecutive defeats before a 79-78 double-overtime win over Florida A&M. Prior to arriving at Coppin State, Dixon went 3-25 in one season as the women's basketball coach at the University of the District of Columbia. Dixon is the all-time leading scorer at Maryland and helped the Terrapins to a national title in 2002, a run that included a 29-point effort in an 87-57 win over UW in the second round.
BIG MAN ON CAMPUS
Senior forward Lamar Morgan averaged 12.3 points and 5.1 rebounds in his first season with the Eagles, earning third-team All-MEAC honors. Morgan scored 30 points in a loss to UConn and hit that mark again in a loss to Hampton. Prior to Coppin State, Morgan spent two seasons at Mineral Area College.
SCOUTING REPORT
Coppin State, which is located in Baltimore, hasn't had a winning season since going 16-14 in 2010-11. … The Eagles ranked last among 351 teams nationally last season in adjusted offensive efficiency. … Sophomore guard Dejuan Clayton began last season as a preseason All-MEAC pick but was limited to six games due to a shoulder injury. He averaged 12.4 points and a team-high 3.1 assists as a freshman.