LA CROSSE — On the day his first set of twins arrived, Mark Davis was ready.
Jonathan was born the morning of Feb. 27, 2002, and Jordan arrived about eight minutes later. After they'd been swaddled in blankets — Jonathan in blue, Jordan in white — their father took them into his long arms and posed for a photo. The first thing that jumps out from that picture is the props Mark had brought along to the hospital that day: Two orange, Nerf basketballs that rest between his sons.
Mark isn't the first father to have hoop dreams for his kids, and he won't be the last. What makes him different from most is personal experience. A standout at Old Dominion in the 1980s, Mark played 13 seasons professionally, including 31 games with the Milwaukee Bucks in 1988-89, his lone season in the NBA.
Another snapshot in time: Mark, Jonathan and Jordan are at the University of Wisconsin men's basketball team camp in the summer of 2011. This picture has Mark, wearing a No. 40 Badgers jersey, standing in the back with one hand on each of his boys' shoulders. There's Jordan on the left, No. 21; and Johnny on the right, No. 33. Seated in the front of them is Bo Ryan.
There will be yet another photo opportunity Wednesday afternoon during a ceremony at La Crosse Central, where the brothers Davis will sign letters of intent to play at UW starting next season. Knowing that day was quickly approaching, Mark sat at his dining room table on a rainy Saturday afternoon last month and tried to put into words how a long-ago devised plan came to be.
"I didn't know it was going to be like this," Mark said. "Of course, you always want the best for your kids. I went to college, got a scholarship. I just wanted the same thing for them."
Jonathan — he prefers to go by Johnny these days — and Jordan are part of a large 2020 recruiting class that also includes Lorne Bowman, a point guard from the Detroit area; and Minnesota big men Ben Carlson and Steven Crowl. Carter Gilmore, a forward from Hartland Arrowhead who turned down Division I offers to play for the Badgers, is also part of the class but can't officially be introduced by UW until the spring because he's a preferred walk-on.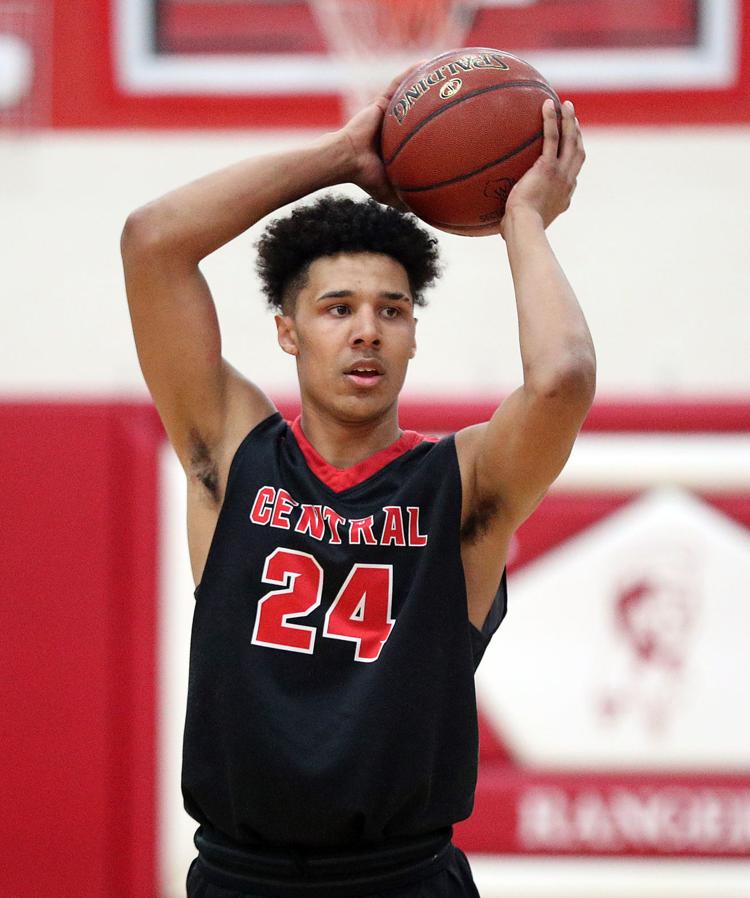 Mark's wife, Sarah, arrived at the doctor's office in the fall of 2001 knowing she was 18 weeks pregnant. What she didn't realize until getting the results of the ultrasound that day was that she was carrying twins.
Five months later, she gave birth to Johnny and Jordan and they've been inseparable ever since. They are vastly different in many ways, yet it's no surprise they chose to play together after high school because they've almost always been teammates and have formed an unbreakable bond.
"You could tell early on, they were just so competitive with each other," said Red Raiders coach Todd Fergot, who has known Johnny and Jordan since they started playing in the La Crosse Central Basketball Association as 4-year-olds. "I really think that they would be good without each other. But they're better because of each other."
'Twin bond'
From the kitchen window of their ranch home on the south side of the city, Mark and Sarah have a view of the driveway that once included a basketball hoop. Now, a court has been set up in the back of the house, but the twins' formative years were filled with one-on-one games in the front along Starlite Drive.
One particular scene played out over and over: The loser of the game would get angry, storm inside and slam his bedroom door.
"It'd get brutal," Jordan said. "Fights would happen."
Eventually, however, the rage would go away and the boys would be right back at it in the driveway the next day. Or maybe even that same day.
The more the twins matured, the better they got along. By the time they started high school, Jordan says, they were best friends.
As they sit together for an interview, what's striking is how different the brothers are from a personality standpoint. Jordan is more outgoing, a happy-go-lucky type; Johnny, on the other hand, isn't rude by any means but maintains a poker face that Jordan describes as "that scary look where everyone thinks he's mad at the world." Sarah sometimes calls Johnny her "ornery boy."
On the court, though both are 6-foot-5 wings, their games are also quite different. Jordan was the more dominant scorer of the two for the longest time growing up, but now that label belongs to Johnny. Still, Jordan has found his niche as a lock-down defender and is the better 3-point shooter of the two.
Mark, for his part, has watched this evolution of his sons' games play out over the years and points out that they share some traits that are valuable on any scouting report.
"They both play the game the right way," he said. "They just do what it takes to win."
And, yes, there seems to be what Jordan refers to as a "twin bond," a chemistry where one always seems to know what the other is going to do or where he's going to be. It shows on the basketball court and on the football field, another sport in which Johnny (quarterback) and Jordan (wide receiver) were standouts at Central.
Sarah remembers one moment from a basketball game that convinced her there was some sort of twin telepathy at work. As Jordan was hustling to save a ball from going out of bounds, he whipped it behind his back and hit Johnny in stride as he was sprinting down the court.
That connection has worked the opposite way as well.
"I've been around him long enough to know the position he's in and what he's going to do next," Johnny said.
'Dream come true'
What the Davises were going to do next was a question that consumed the family for a long time and got particularly stressful in the late spring. Finally, in early June, Johnny and Jordan sat down with their parents at a breakfast bar just a few feet from that window where Mark and Sarah watched their sons' spirited one-on-one battles.
The family went down a list of pros and cons. Johnny had held a UW scholarship offer since his sophomore season at Central but also had Marquette, Iowa, Minnesota and West Virginia, among others, chasing him.
Jordan had solid offers in two sports. UW-Green Bay and UW-Milwaukee in basketball, and Central Michigan in football with interest from Power 5 programs that could have turned into scholarship opportunities depending on how his senior season went on the gridiron.
The brothers' decision became easier on June 5 when Badgers coach Greg Gard offered Jordan a scholarship. The pros-and-cons talk happened a few days later, the decision was made shortly thereafter and the secret didn't get out until Johnny and Jordan orally committed to UW in Gard's office on June 15.
"I couldn't stop thinking about it," Sarah said. "We were planning out all these scenarios. Then it was like a couple things happened that just kind of made it seem that this was the right thing to do, like signs. A couple signs. It just kind of worked."
On game days, Mark sits in the stands next to Sarah and is a nervous ball of energy. He admits he has a difficult time keeping his mouth shut and constantly shouts advice and encouragement to his sons. When it gets to be too over the top, his wife pinches him to send a message.
About four years after Johnny and Jordan arrived, Sarah and Mark decided they wanted to try for another child because they wanted a girl. What they got was another set of twins, one of each sex.
At the end of his interview last month, Mark called Samantha and Maxwell into the room for an introduction. They're 13 now, but he can see the potential of having two more Division I athletes down the road.
Don't count it out. His vision the first time around with Johnny and Jordan was on the mark.
"Everything kind of fell into place of what you want for your kids when they're born," Mark said. "It's kind of like a dream come true. A blessing."
Badgers 65, Panthers 52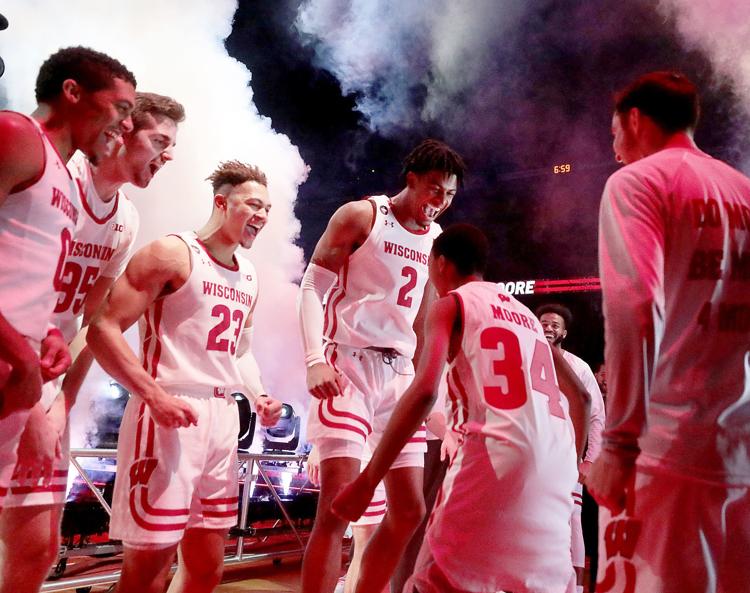 Badgers 65, Panthers 52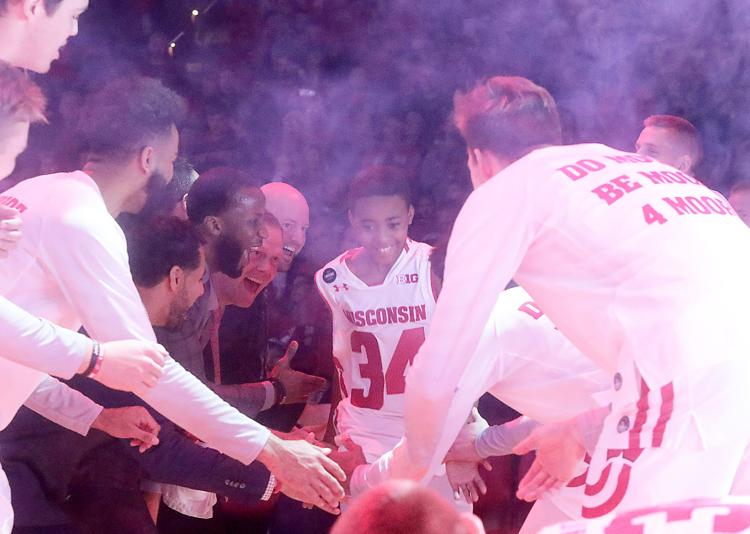 Badgers 65, Panthers 52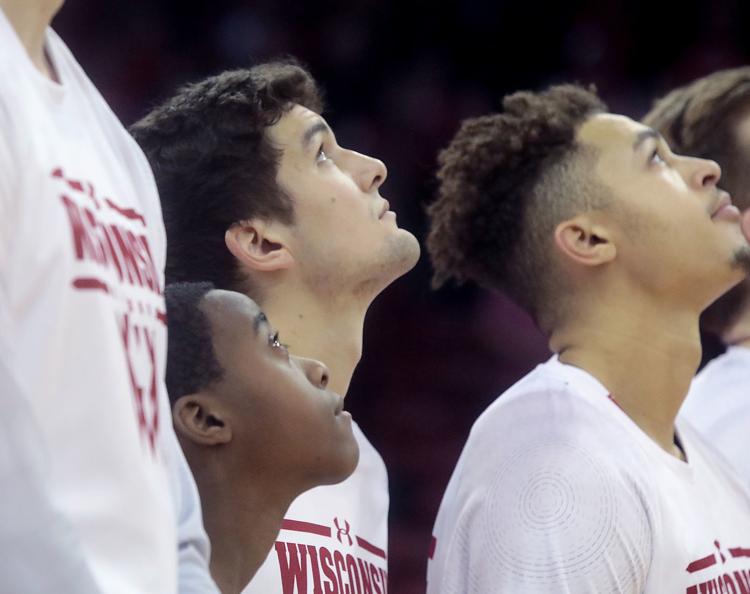 Badgers 65, Panthers 52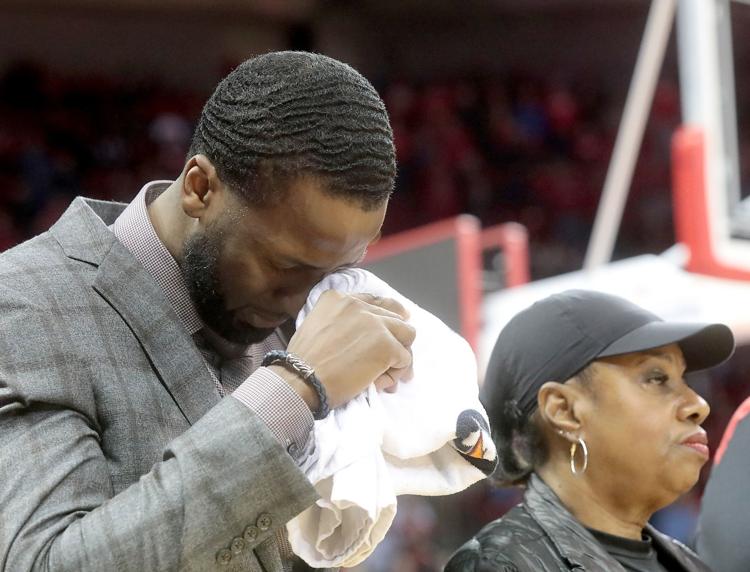 Badgers 65, Panthers 52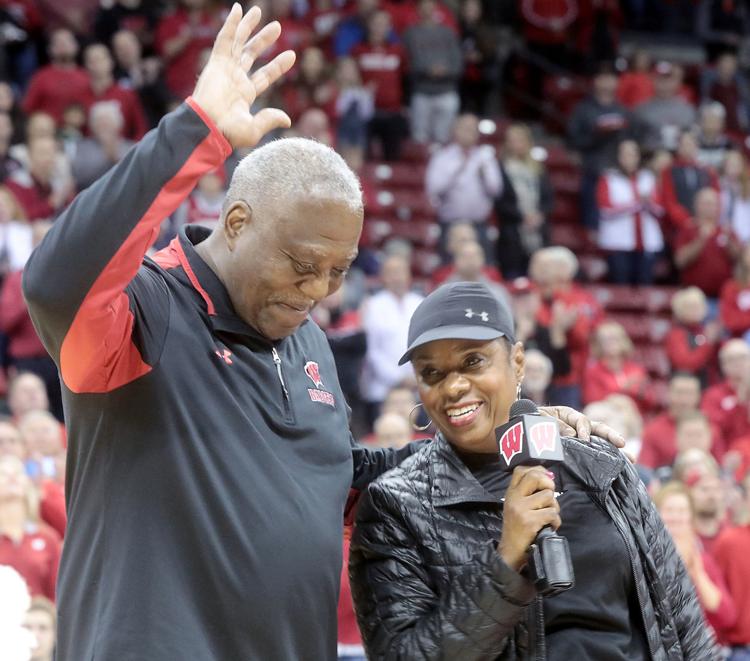 Badgers 65, Panthers 52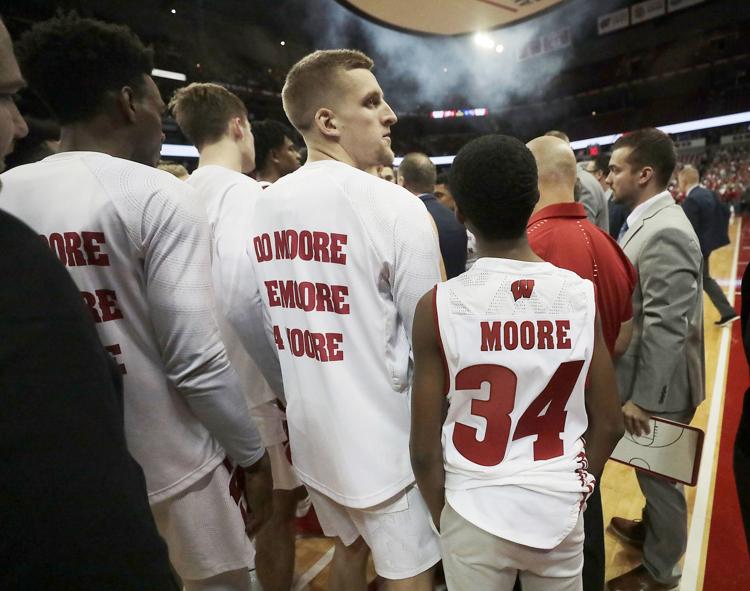 Badgers 65, Panthers 52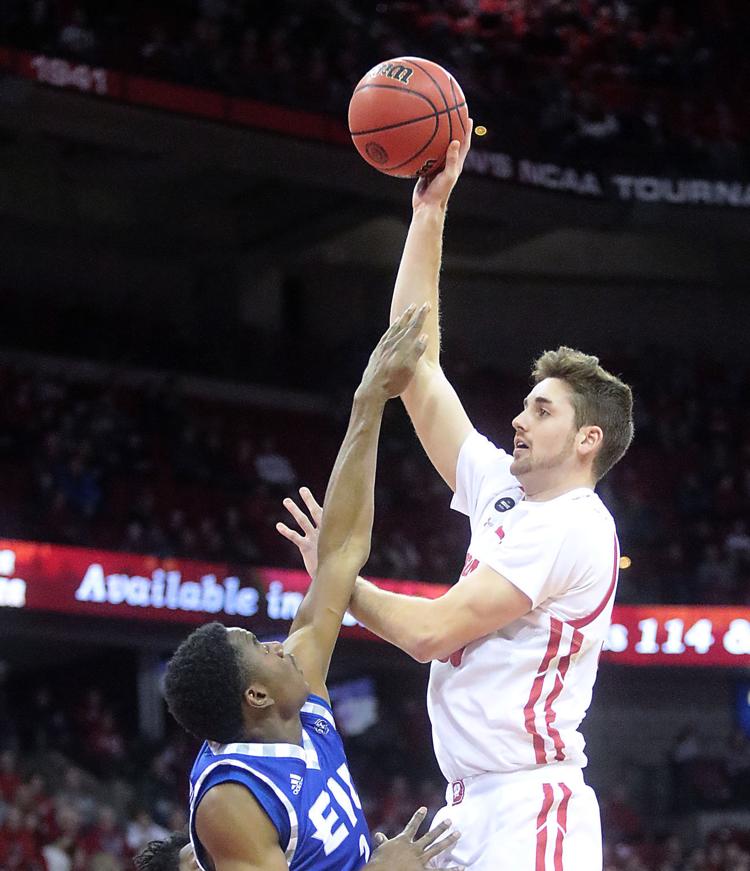 Badgers 65, Panthers 52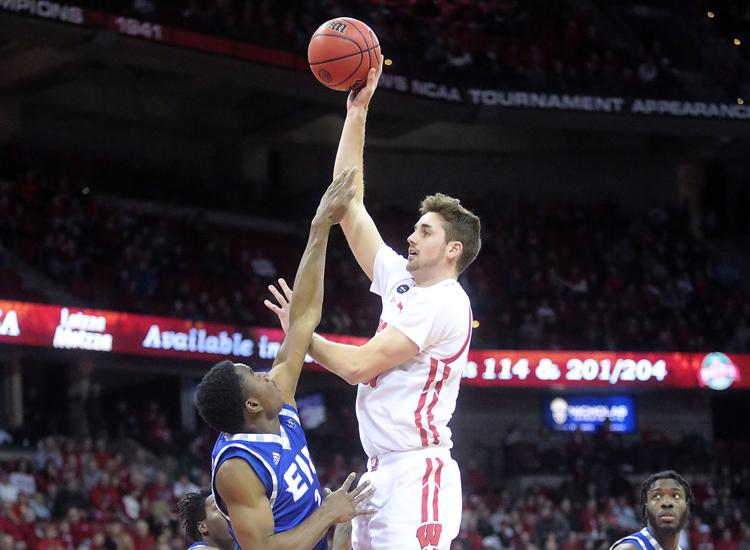 Badgers 65, Panthers 52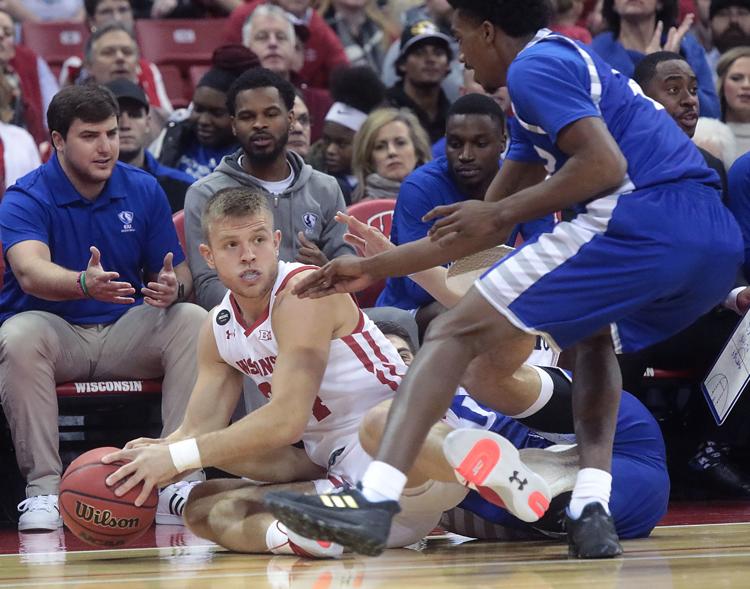 Badgers 65, Panthers 52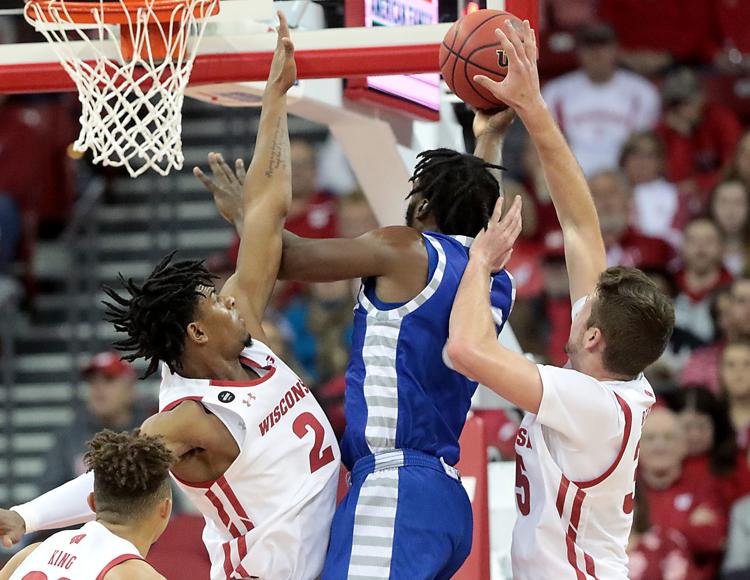 Badgers 65, Panthers 52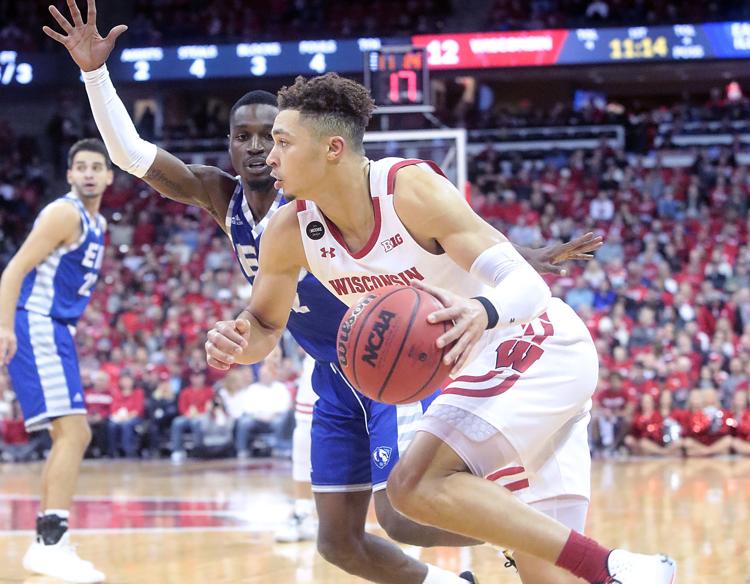 Badgers 65, Panthers 52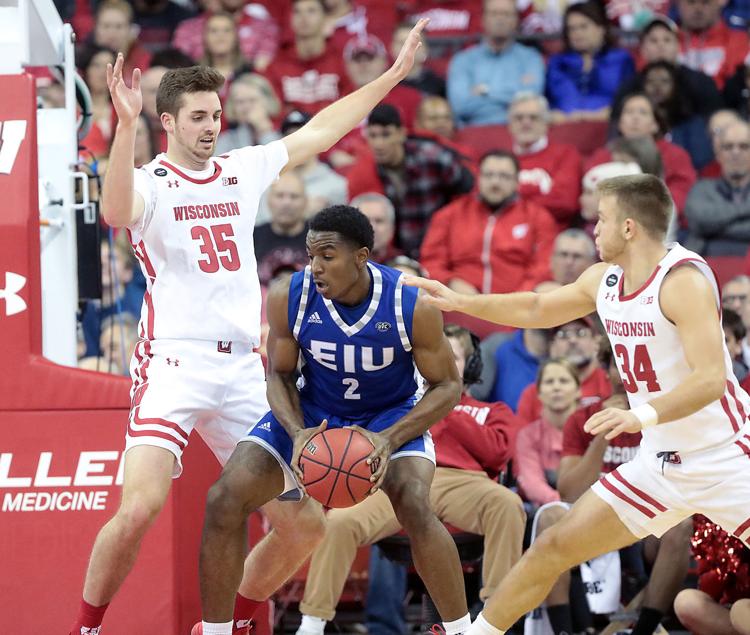 Badgers 65, Panthers 52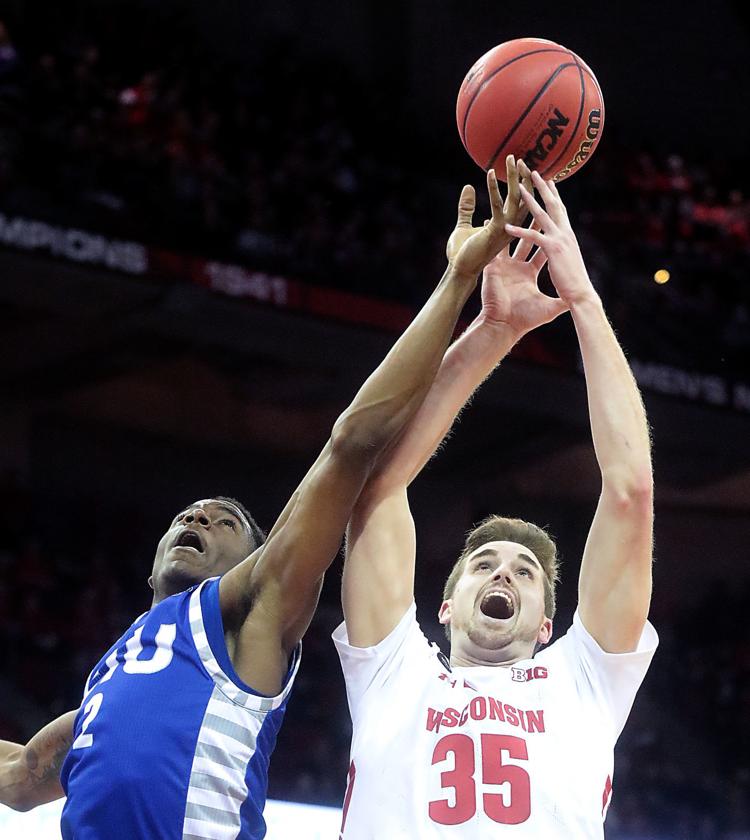 Badgers 65, Panthers 52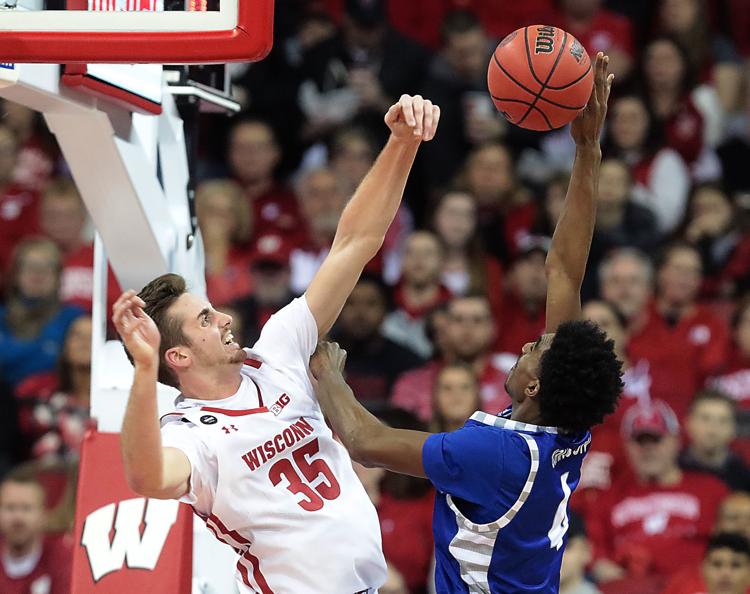 Badgers 65, Panthers 52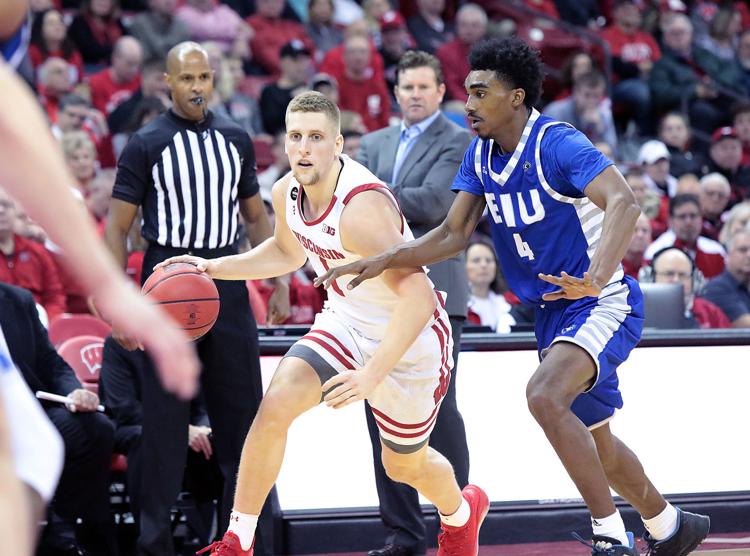 Badgers 65, Panthers 52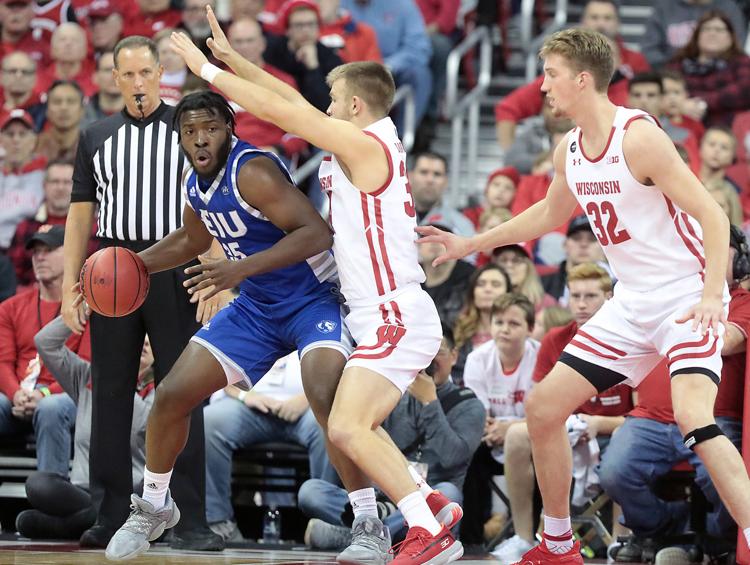 Badgers 65, Panthers 52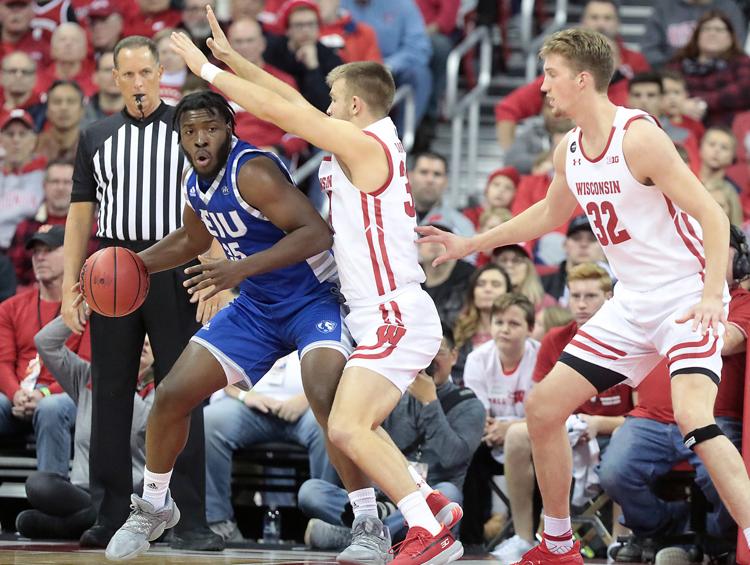 Badgers 65, Panthers 52
Be the first to know
Get local news delivered to your inbox!