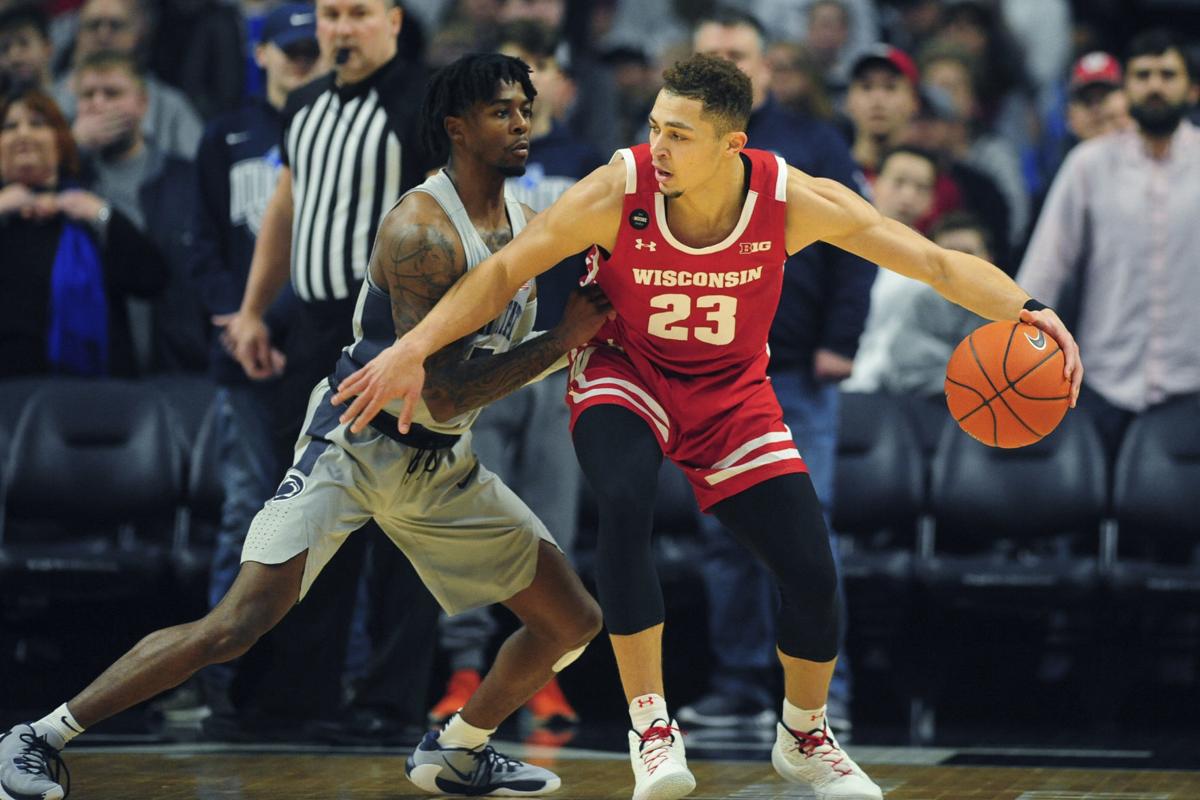 STATE COLLEGE, Pa. — Take a bow, University of Wisconsin men's basketball program. You're officially one of the hardest teams in the Big Ten Conference — and perhaps beyond — to figure out.
The Badgers, fresh off their first home defeat of the season, suddenly have turned into a road juggernaut.
The latest evidence came Saturday afternoon at the Bryce Jordan Center, where junior forward Micah Potter posted career highs with 24 points and 13 rebounds to help UW record a 58-49 victory over No. 20 Penn State.
Three days after blowing a late lead in a loss to Illinois at the Kohl Center, the Badgers (10-6, 3-2 Big Ten) never trailed and held off some mini-rallies by the Nittany Lions down the stretch.
"In this league, you have to turn the page quick," UW coach Greg Gard said. "This league, there's no easy nights, so whether you have success or you stumble a little bit, you've got to quickly turn the page and move on."
The bounce-back result was UW's third consecutive win on the road, two of which came against ranked opponents that hadn't previously lost at home this season. Three weeks ago, the Badgers were 0-5 away from the Kohl Center entering a game at Tennessee.
One obvious reason for the change in fortunes is the presence of Potter, a transfer from Ohio State who wasn't eligible until late December. The win over Penn State (12-4, 2-3) helped UW improve to 5-1 since Potter joined the lineup.
Potter played 27 minutes Saturday, partly because junior starter Nate Reuvers spent most of the game in foul trouble and was limited to 10 minutes. But Potter earned playing time with his production on both ends of the court, and his monster first half (18 points, eight rebounds) helped the Badgers build a comfortable cushion.
Throw in some key contributions from freshman forward Tyler Wahl, junior guard Trevor Anderson and senior wing Brevin Pritzl, and the UW bench outscored the starters 31-27 and outscored Penn State's reserves by 16 points.
"That's the cool thing about this team is we have so many guys that can get hot at different times," said junior guard Brad Davison, who contributed 11 points and a career-high 13 rebounds for his first career double-double. "And then when it happens, you've got to take advantage of it."
Potter provided a huge lift after both teams arrived at the first media timeout without a point. Penn State didn't score until 8 minutes, 36 seconds had elapsed in the game; by that point, UW had 10 points, all from Potter.
You have free articles remaining.
"Provide a spark," Potter, who finished 4 of 6 from 3-point range, said of his mind-set while watching the teams trade bricks the first 4-plus minutes of the game. "At that point, it was such a slugfest and it was sloppy. It wasn't good basketball. Every single time you want to come off the bench, you want to be able to provide a spark for your team and I'm glad I was able to do that today."
Senior forward Lamar Stevens finished with 19 points and 13 rebounds for Penn State, which also got 15 points from sophomore Izaiah Brockington.
The Nittany Lions have lost 13 consecutive games to the Badgers, including eight in a row at home. Penn State's most recent win in the series was a 36-33 decision in the 2011 Big Ten tournament.
"Wisconsin played a great game," Penn State coach Patrick Chambers said. "They did what they do. They got stops and they got major production from Potter. He was on fire. He made big-time shots.
"And it seems like that is what you need. You need somebody to get hot, especially on the road."
The most disappointing part of UW's 71-70 home loss to Illinois on Wednesday night was that it had too many defensive breakdowns, particularly in the second half. The Badgers followed up one of their worst defensive performances of the season with one of their best, holding Penn State to 36.4% from the field and 0.80 points per possession.
Gard didn't mind UW's effort against the Fighting Illini but wasn't pleased with the execution. This time, the Badgers checked both boxes.
"We didn't change anything. We didn't invent any new defense today," Gard said. "We do what we always do, but we did it better. That was the main difference."
After blowing a seven-point lead against Illinois, UW had to deal with some dicey moments in the second half against the Nittany Lions. This time, it made the plays.
Sophomore Kobe King (10 points) had three key baskets to stop Penn State momentum and quiet the crowd: a pull-up jumper with 12:07 left after Penn State had pulled within six, a fadeaway with 7:17 remaining to restore the Badgers' eight-point lead and a contested finish on a drive to put UW ahead 54-45 with 3:44 to go.
Road teams are now 5-30 in Big Ten play. UW owns two of those victories, but Potter couldn't help but look back painfully at the potential home win it let slip away earlier this week.
"This league is so wide open," Potter said. "Personally, I feel like we should be 4-1. The Illinois game still stings. But you know what, we learned our lesson from it and hopefully going forward we can keep that lesson learned and keep it in the back of our minds."
---
Photos: Micah Potter posts career highs as Wisconsin Badgers knock off Penn State Nittany Lions
Badgers 58, Nittany Lions 49
Badgers 58, Nittany Lions 49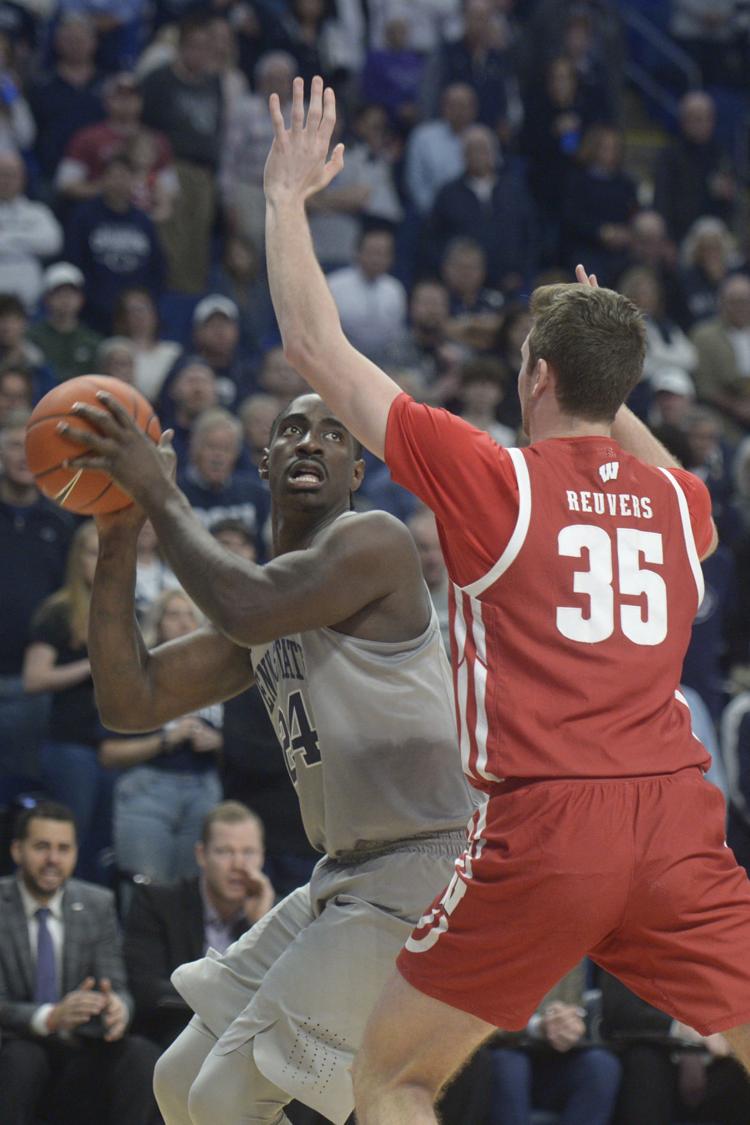 Badgers 58, Nittany Lions 49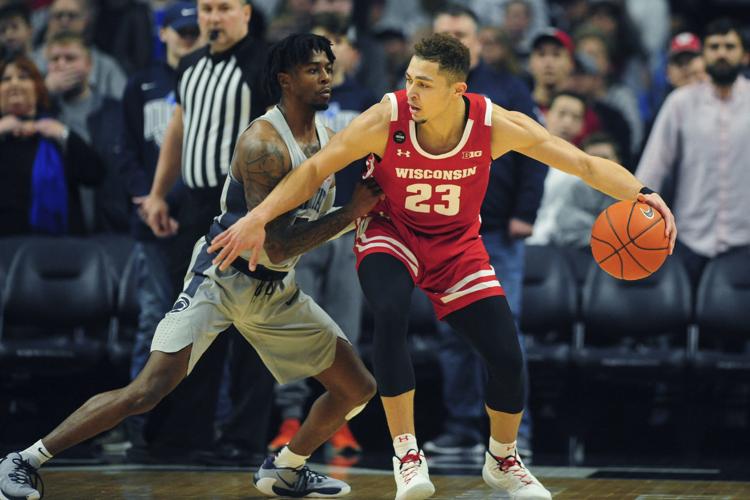 Badgers 58, Nittany Lions 49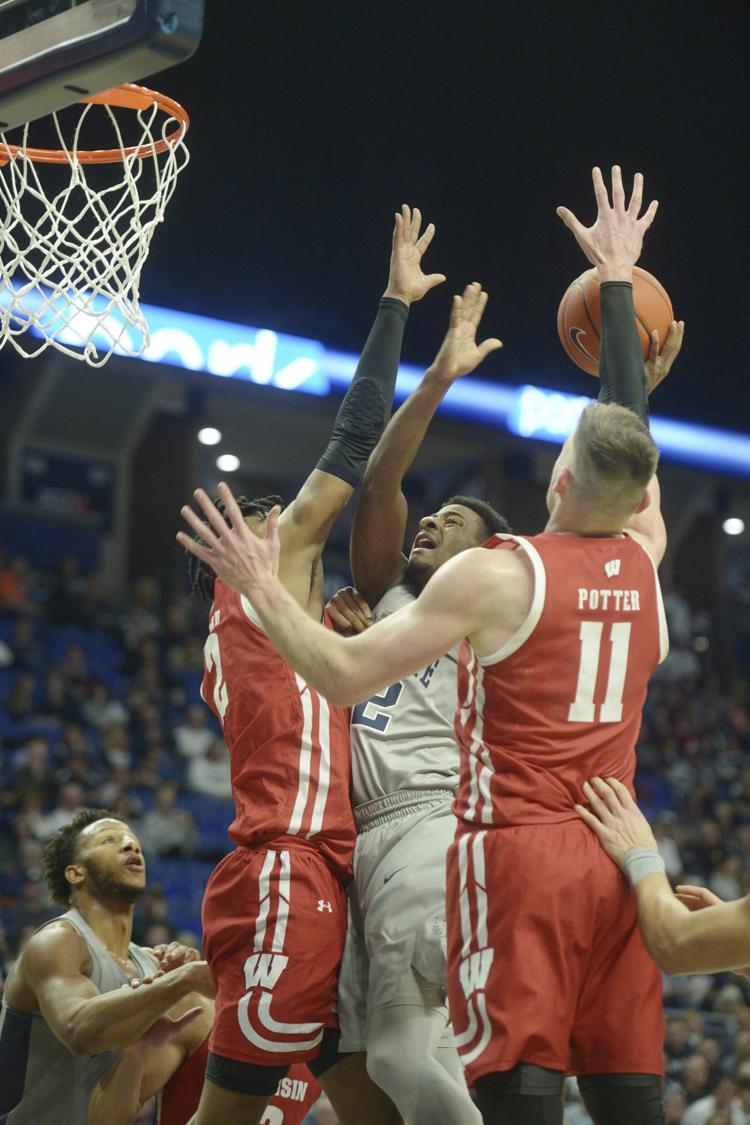 Badgers 58, Nittany Lions 49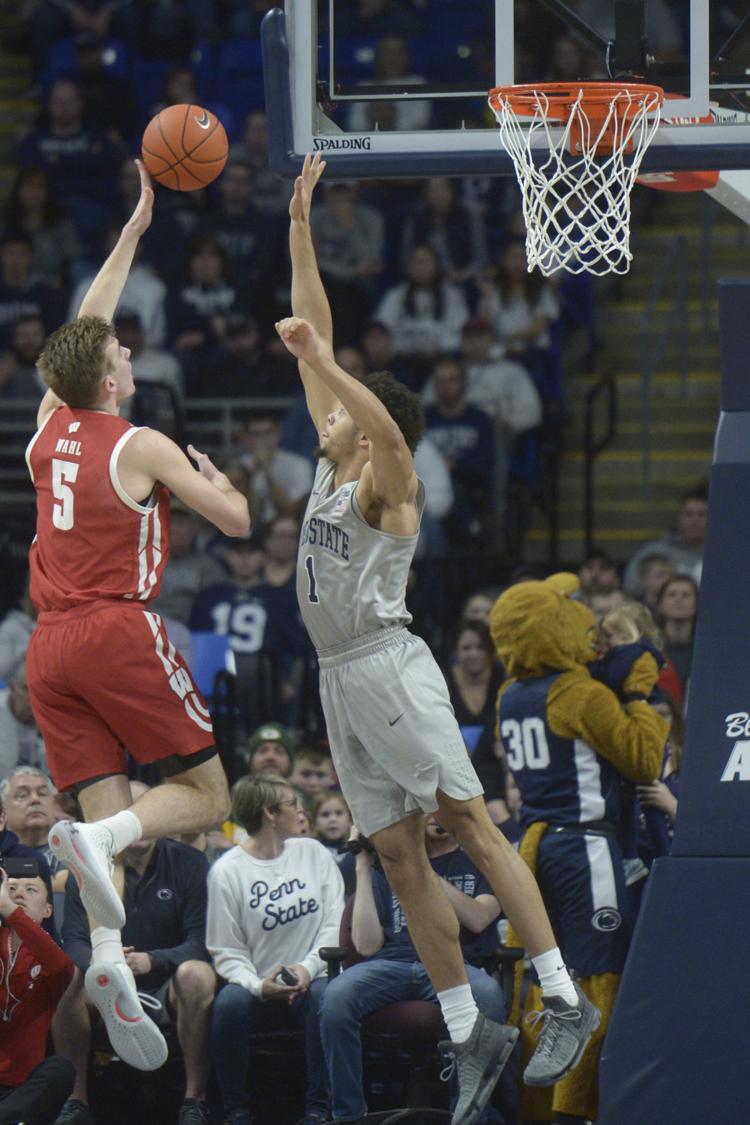 Badgers 58, Nittany Lions 49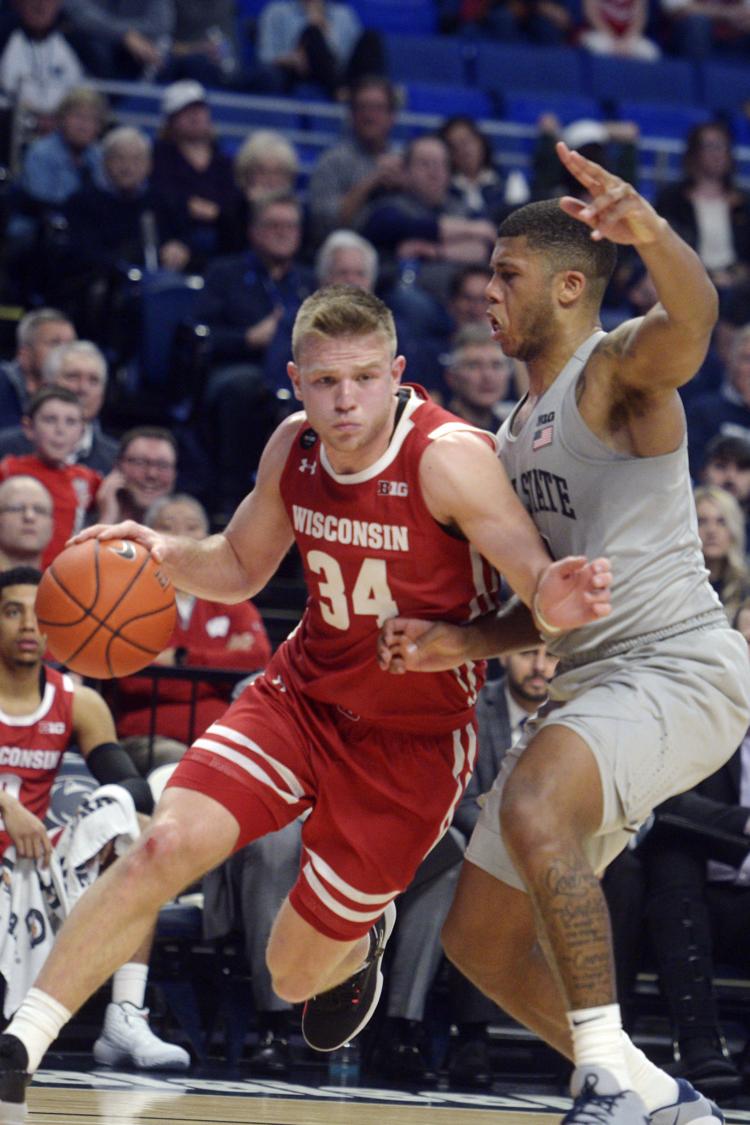 Badgers 58, Nittany Lions 49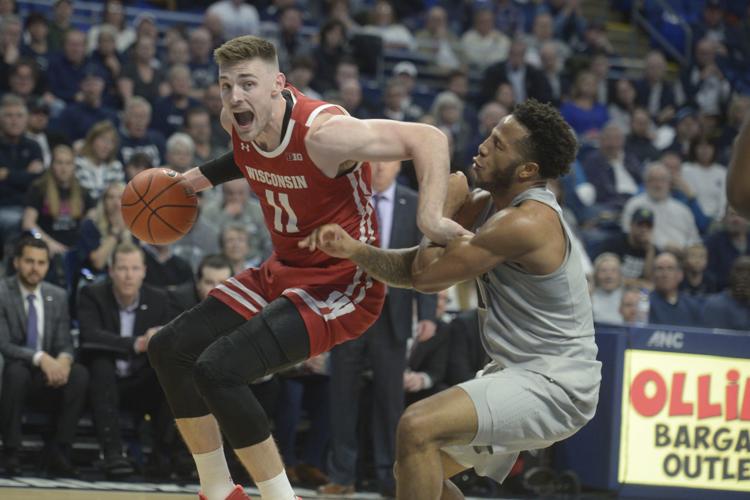 Badgers 58, Nittany Lions 49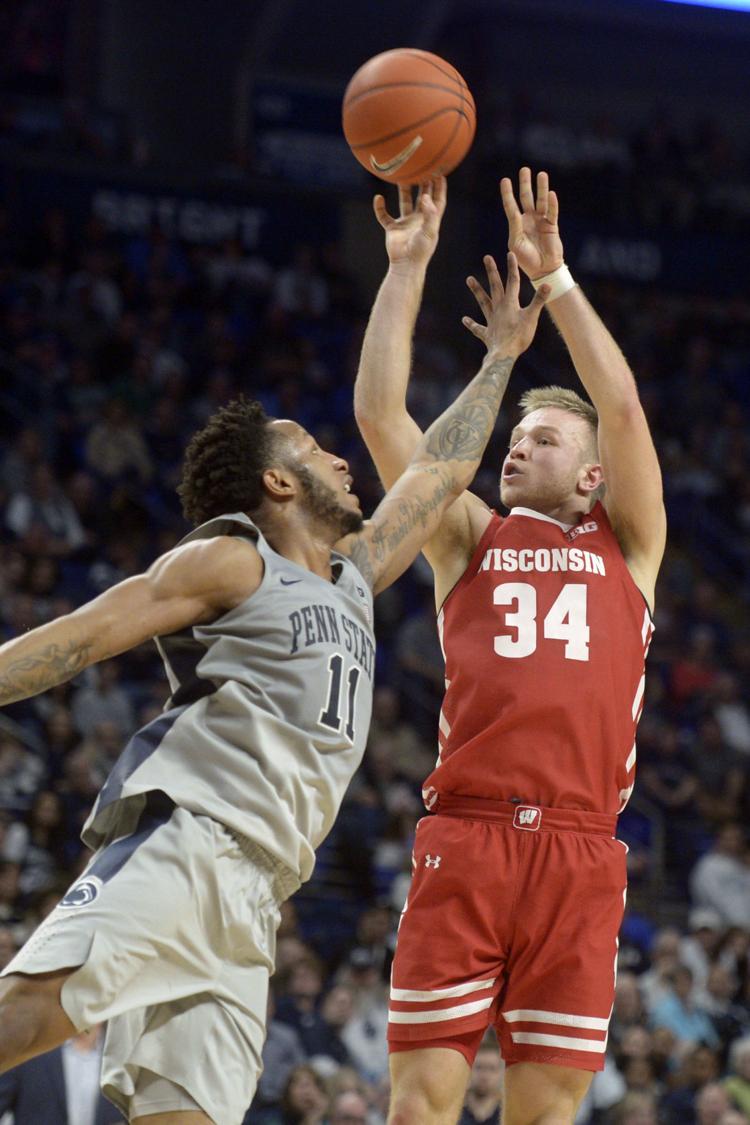 Badgers 58, Nittany Lions 49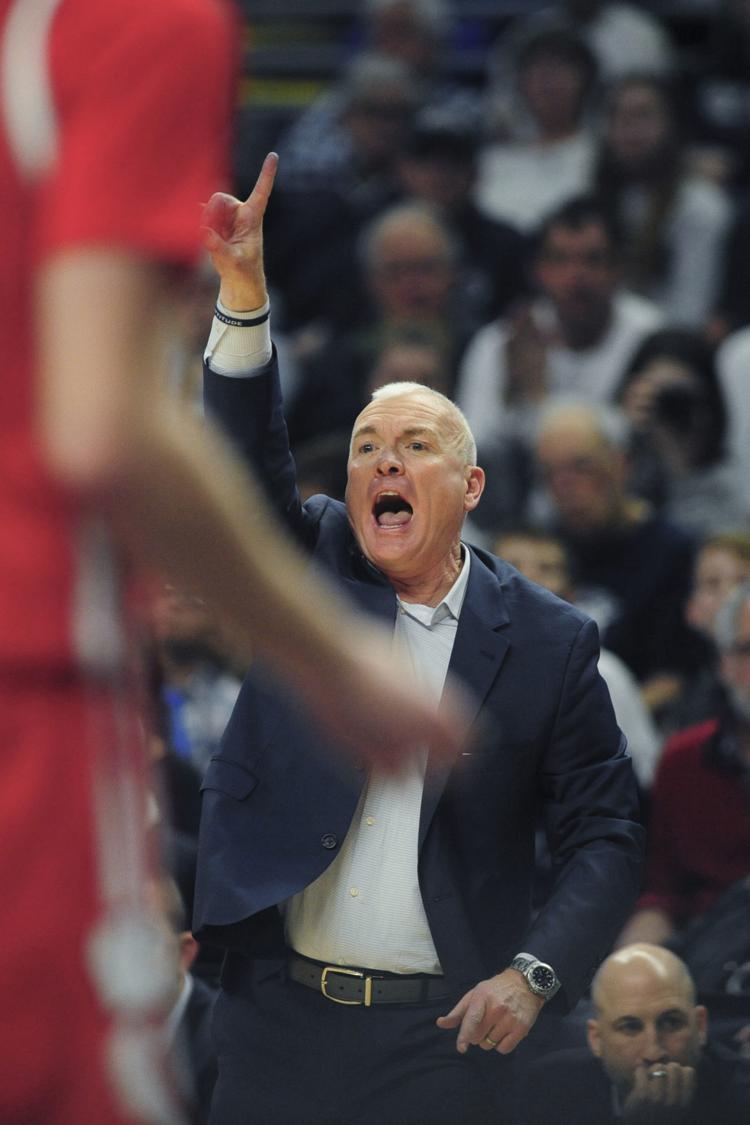 Badgers 58, Nittany Lions 49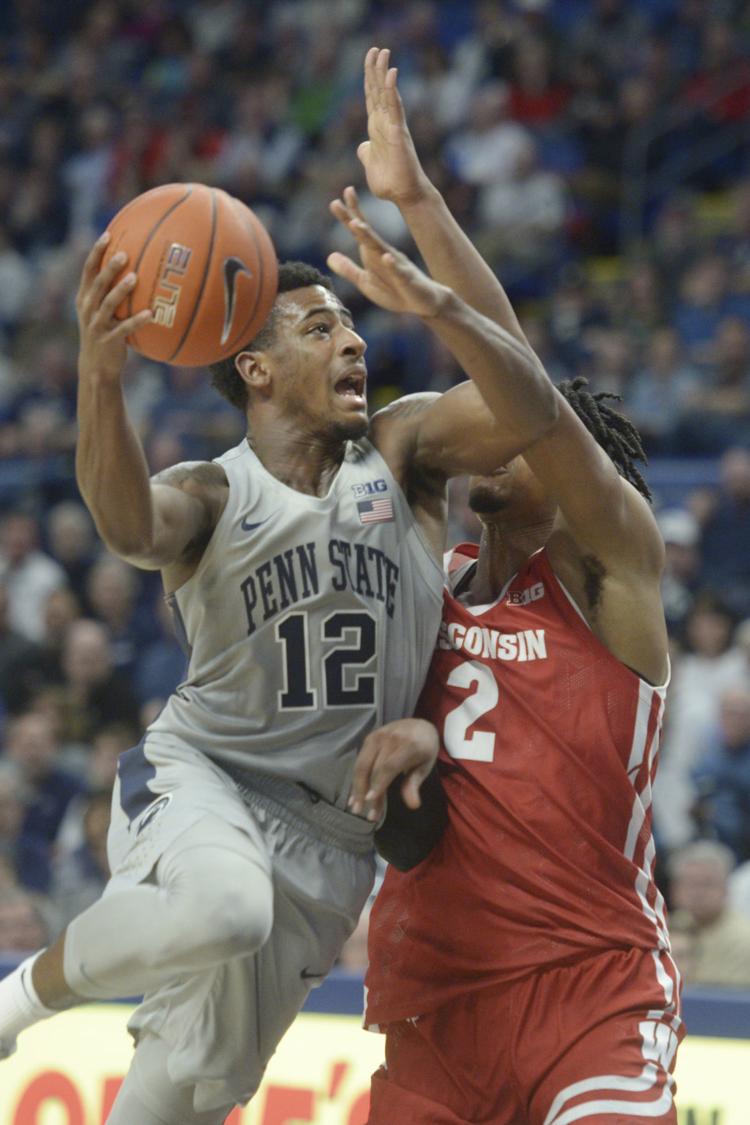 Badgers 58, Nittany Lions 49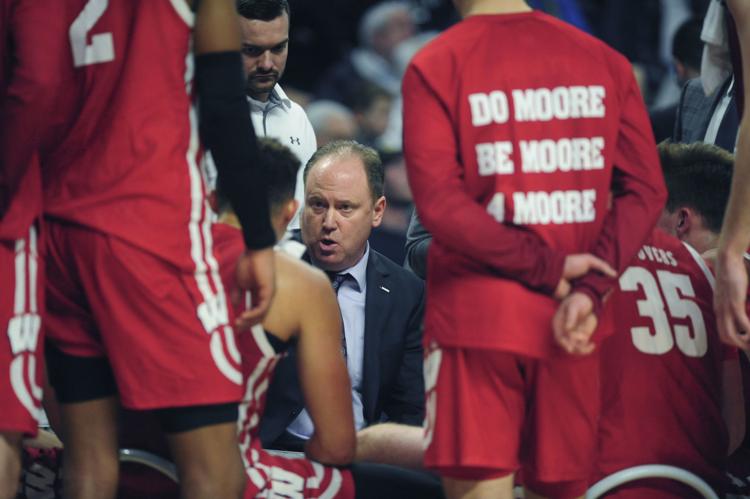 Badgers 58, Nittany Lions 49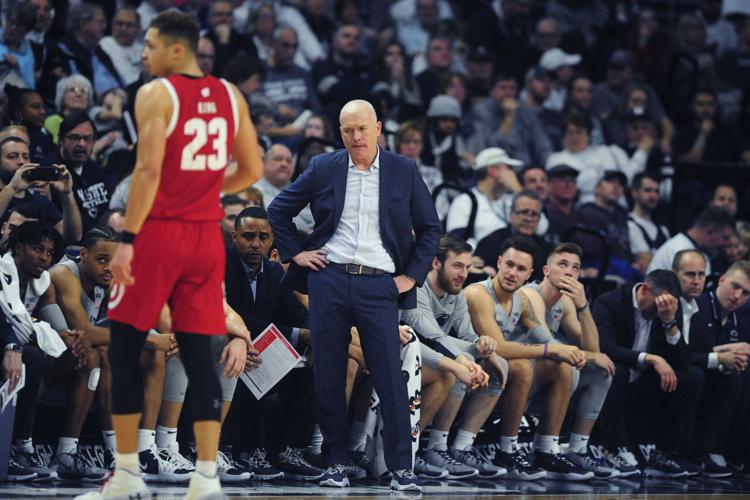 Badgers 58, Nittany Lions 49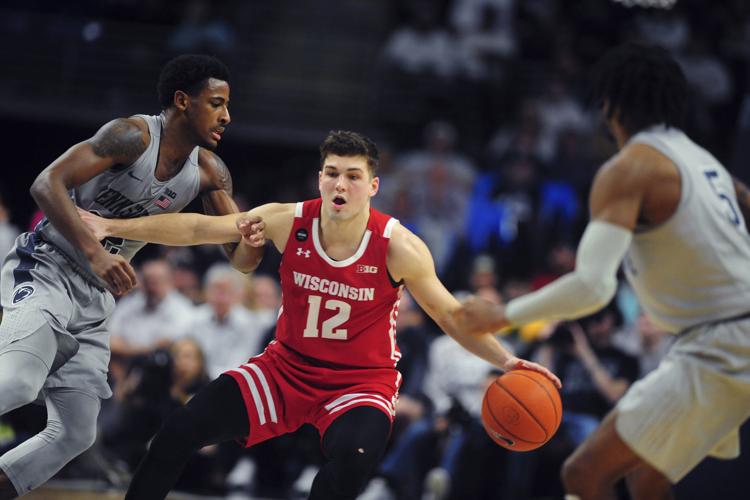 Video: Badgers men's basketball wins at Penn State