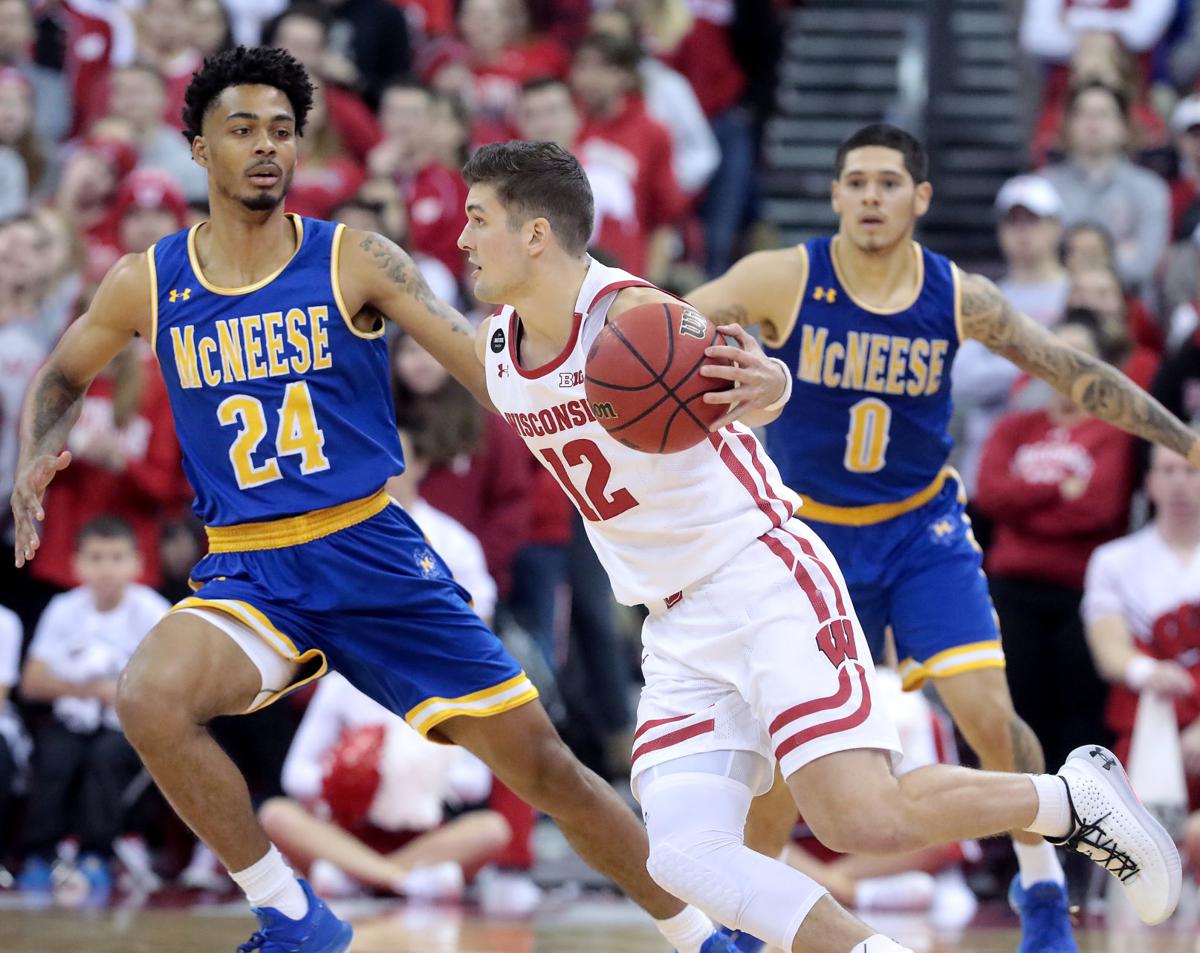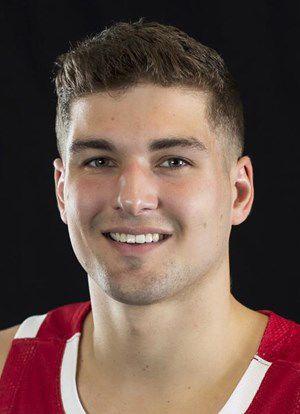 Trevor Anderson was on his way to the scorer's table to check in for his season debut earlier this month when he was stopped along the way by Greg Gard.
The University of Wisconsin men's basketball coach, frustrated by his team's carelessness during the early stages of a game against Saint Mary's on Nov. 5, grabbed Anderson's arm and delivered a five-word message:
Don't turn the ball over.
Anderson got through that appearance and the next three games without a turnover. The junior guard will try to keep that clean streak intact on Thursday night when the Badgers (3-1) host UW-Green Bay (1-2) — Anderson's former team — at the Kohl Center.
UW has six players averaging between 8.0 and 15.8 points per game, a testament to the balance it's shown after relying heavily on Ethan Happ the previous two seasons. Anderson isn't one of those top six; in fact, he's attempted only two field goals and has scored all three of his points from the free throw line.
But, make no mistake, Anderson is making an impact in his role as the Badgers' backup point guard. Not only is he turnover-free in the 42 minutes he's played this season, Anderson is third on the team with seven assists despite playing far less than the top six players in the rotation.
"He's got a really good feel for the game," UW assistant coach Joe Krabbenhoft said. "He's one of our better passers. He just understands where the ball needs to go and when it needs to get there. He doesn't try to do things that he's not capable of doing. He understands who he is and how he can help this team."
One of the highlights from UW's 77-61 win over visiting Marquette on Sunday was a 3-pointer by Tyler Wahl in the second half. Wahl deserved praise for not only keeping alive the possession with an offensive rebound — he fought through traffic and tipped the ball to Anderson near center court — and immediately hustling to a spot on the left wing for an open look.
But Anderson's work on the play was important as well. He gathered the loose ball, scanned the floor and delivered a crisp chest pass that ended up in Wahl's shooting pocket.
As for Anderson's sparkling ratio of assists to turnovers, Krabbenhoft playfully warned a reporter not to jinx it and, if Anderson even knew he'd come this far without a turnover this season, he didn't let on. Distributing and keeping the ball moving when he's in the game always has been a strength and taking care of the ball was something that was preached to him at an early age while growing up as a coach's son.
"I take pride in that. My dad was that way as my high school coach. We just took pride in low turnovers," said Anderson, whose father, Scott, led Stevens Point to three consecutive WIAA Division 1 state titles from 2015 to '17. "Anything I can do to help the team."
You have free articles remaining.
Krabbenhoft believes Anderson's role will continue to increase as he works his way back from a knee injury that limited him during the first eight games last season and sidelined him for the final 26. Anderson is less than a year removed from having surgery to repair a torn anterior cruciate ligament in his right knee and admits he's not back to 100 percent.
While praising the work of UW athletic trainer Henry Perez-Guerra, Anderson described a rehabilitation process that has him at the Kohl Center from noon to 8 p.m. on most days. He said he's doing work in and out of the weight room to strengthen his quad and hamstring areas.
"It's hard, it's really hard," he said. "It still gets really sore, really tight. Even a practice — we're two months in — and towards the end of it the whole front of my knee hurts. So it's a grind. I know I'll get there."
Anderson started 20 games as a true freshman at UW-Green Bay before sustaining a season-ending back injury. A couple of months later, he decided to give up his scholarship with the Phoenix and walk on with the Badgers.
UW coaches were picking Anderson's brain this week as the Badgers prepared to play the Phoenix, but he didn't have much information to offer. While Anderson arrived at UW-Green Bay in the same recruiting class as senior guard Kameron Hankerson, the rest of Linc Darner's roster has turned over since then.
"I'm looking forward to seeing my old coaches," Anderson said. "I don't know if they're looking forward to seeing me, but I've got tremendous respect for those guys. I had to do what I had to do from a personal happiness standpoint, but I still love those guys to death. I've got nothing but great things to say about those coaches over there."
After paying for his own way during his first two seasons with the Badgers, Anderson was awarded with a scholarship this season. His only regret since leaving Green Bay for Madison is something he had no control over: the knee injury.
"Obviously the injury could have went a little differently and maybe things would be different at this moment, but this is where I am right now and I just keep clawing and grinding to get back to how I was playing before the injury," Anderson said. "I've loved my time here and I know I'll continue to love it."
One of the reasons UW coaches and players love Anderson is he's exactly what they want and need in a backup point guard. But that experience, court vision and high basketball IQ are only part of why Anderson's value to the team is so high.
"Trev brings a lot to our team, whether it's on the practice court, game floor, in the weight room," UW junior guard Brad Davison said. "Coming into games, he plays at a different pace. He's very calm, he's very confident and comfortable out there. Knows when to get it in the right spots to the right people where they can make plays."
---
Photos: Badgers beat Marquette
Badgers 77, Golden Eagles 61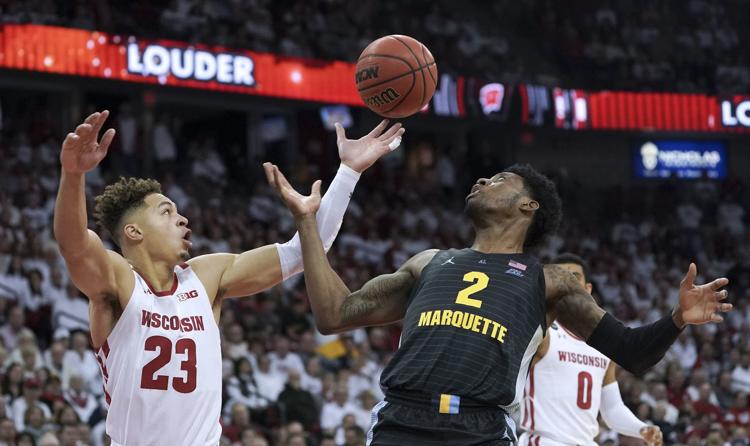 Badgers 77, Golden Eagles 61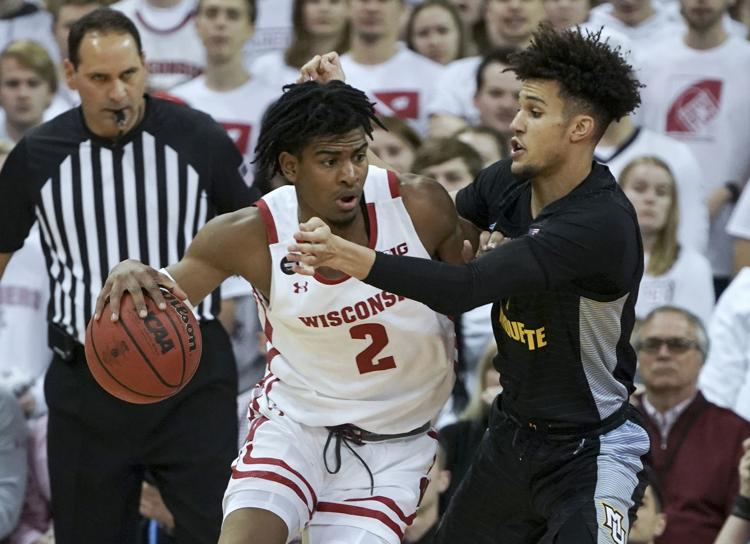 Badgers 77, Golden Eagles 61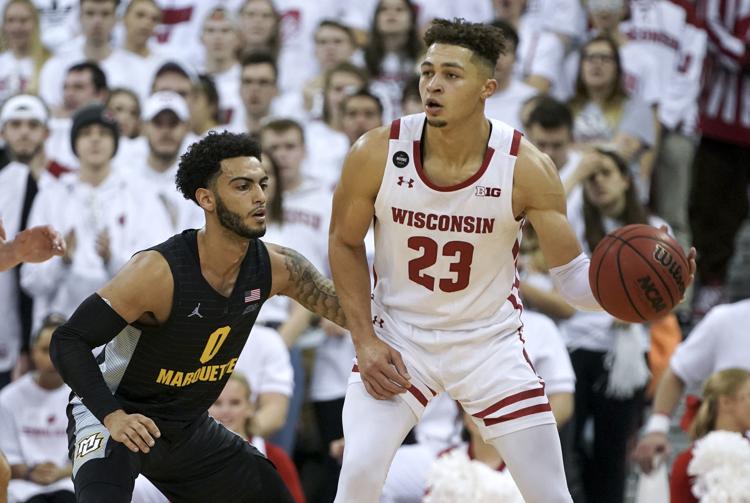 Badgers 77, Golden Eagles 61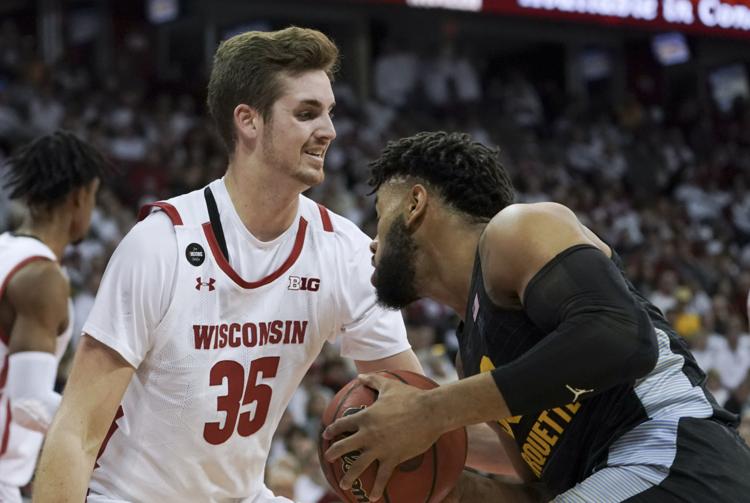 Badgers 77, Golden Eagles 61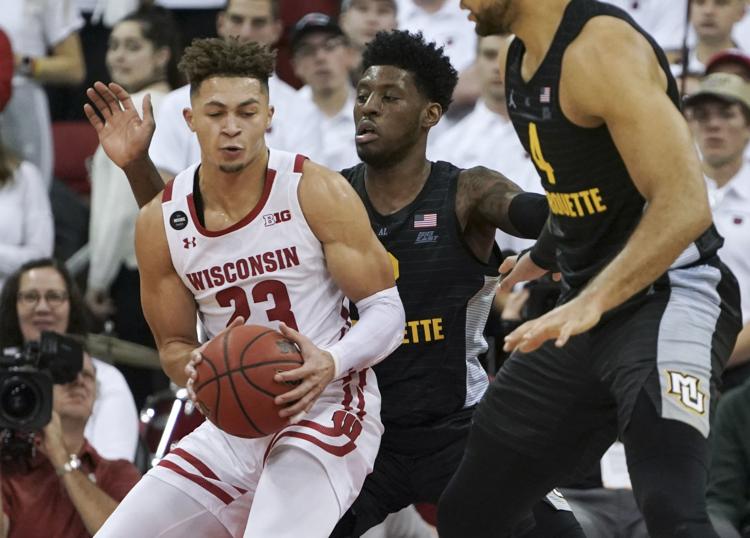 Badgers 77, Golden Eagles 61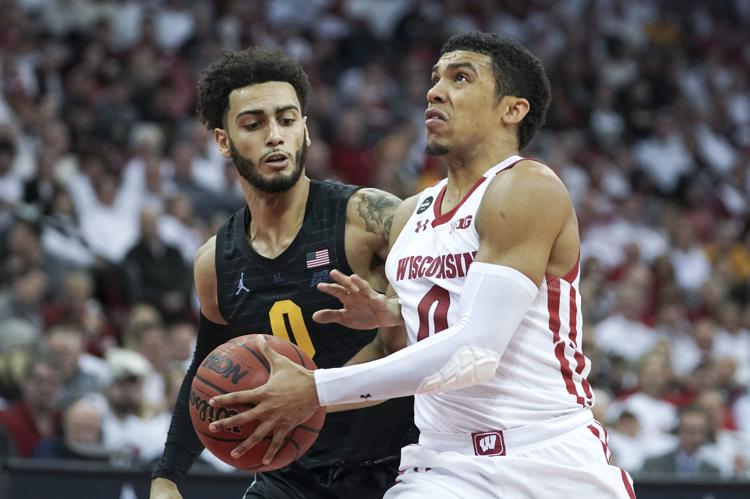 Badgers 77, Golden Eagles 61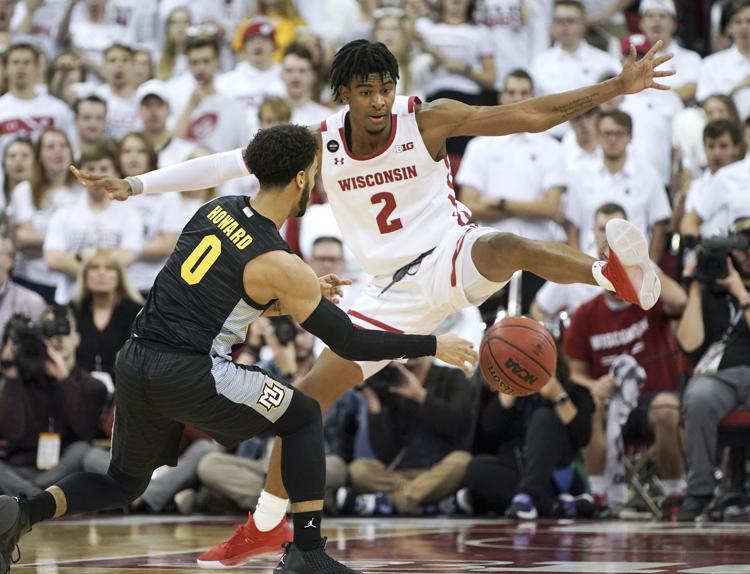 uw main jump photo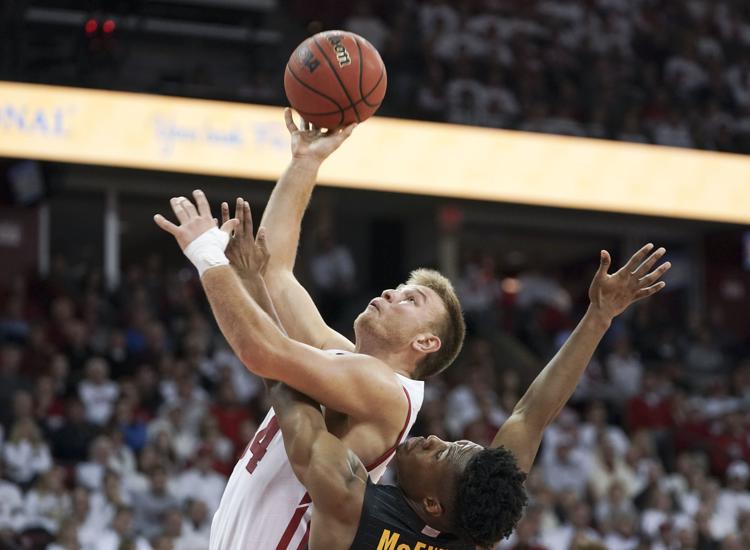 Badgers 77, Golden Eagles 61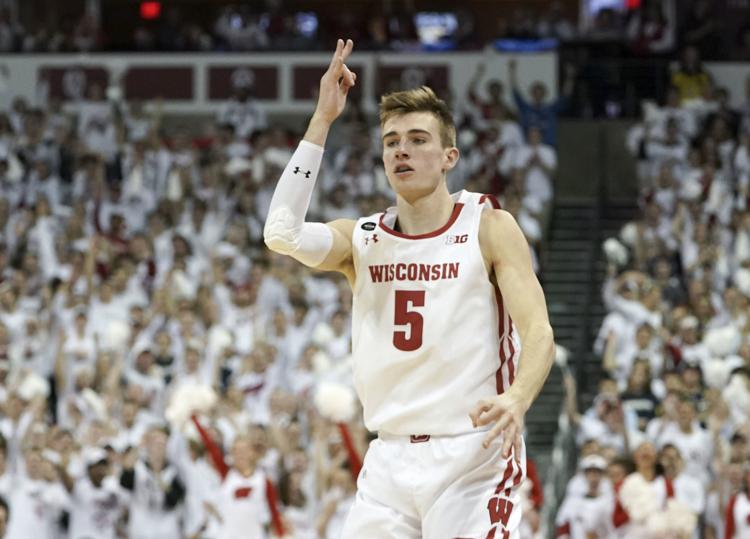 Badgers 77, Golden Eagles 61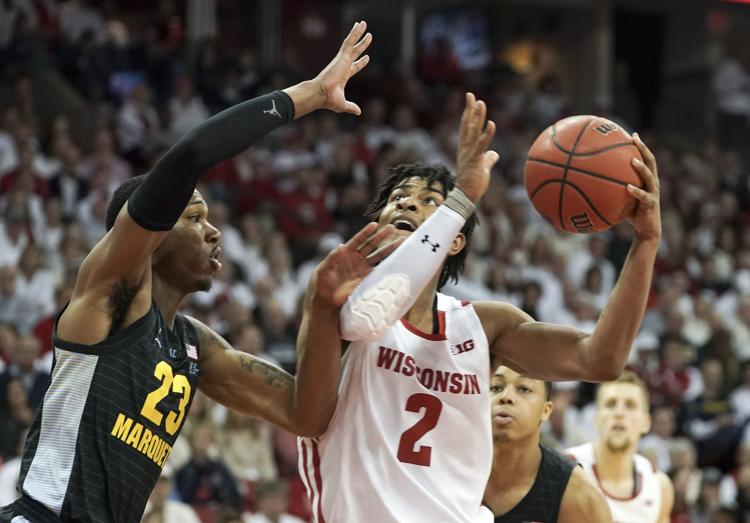 Badgers 77, Golden Eagles 61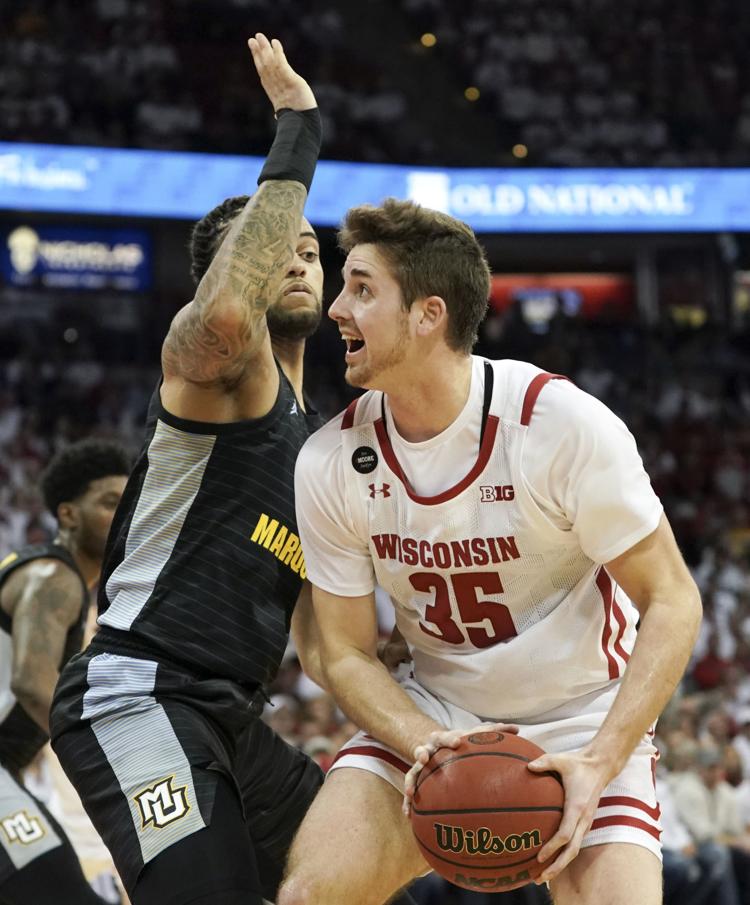 Badgers 77, Golden Eagles 61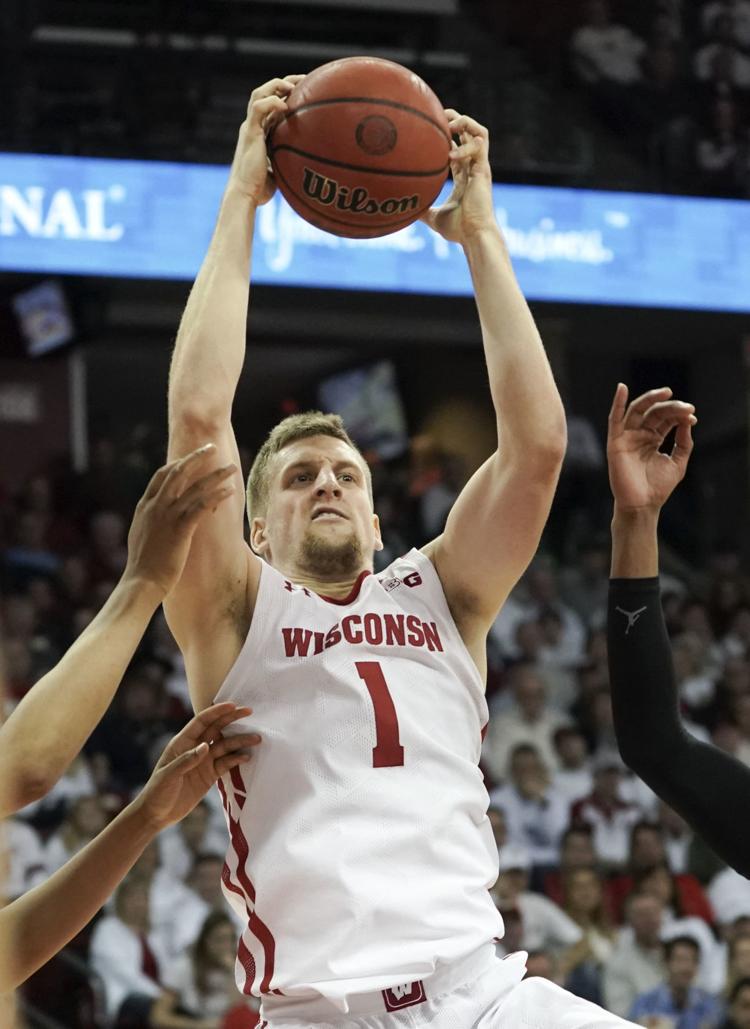 Badgers 77, Golden Eagles 61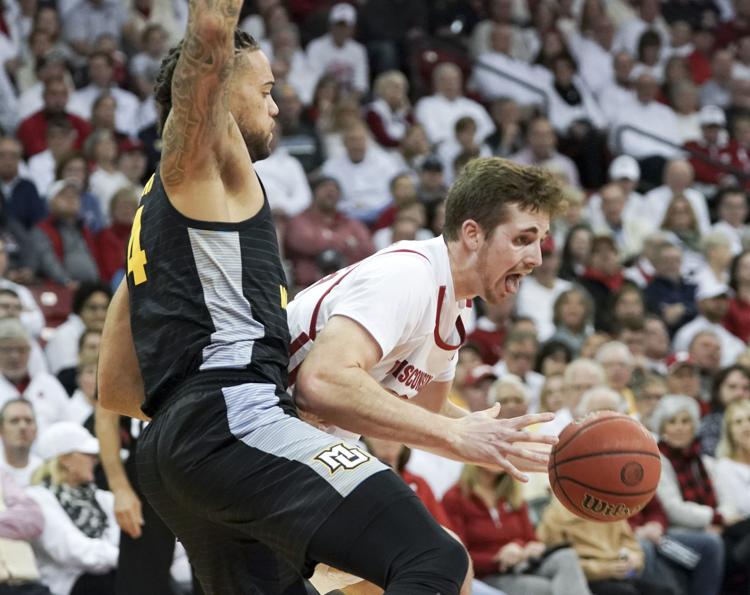 Badgers 77, Golden Eagles 61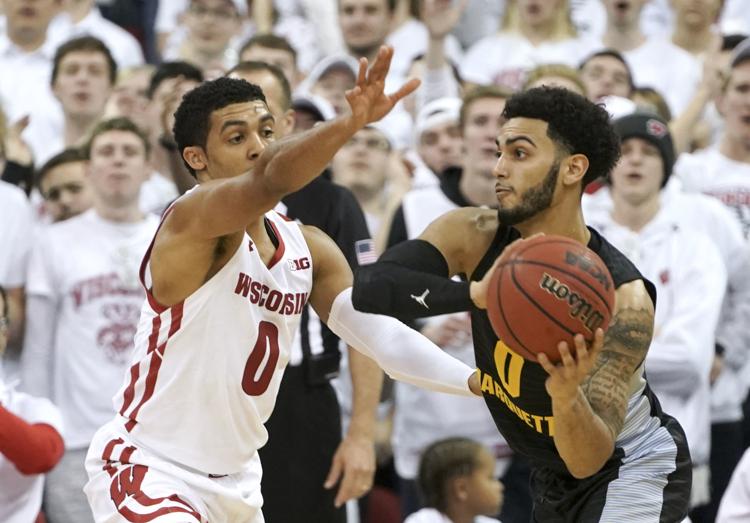 Badgers 77, Golden Eagles 61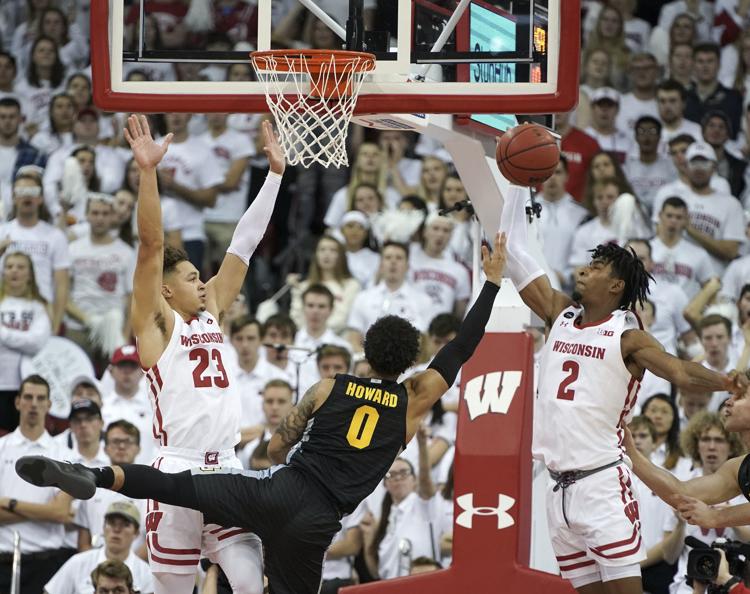 Badgers 77, Golden Eagles 61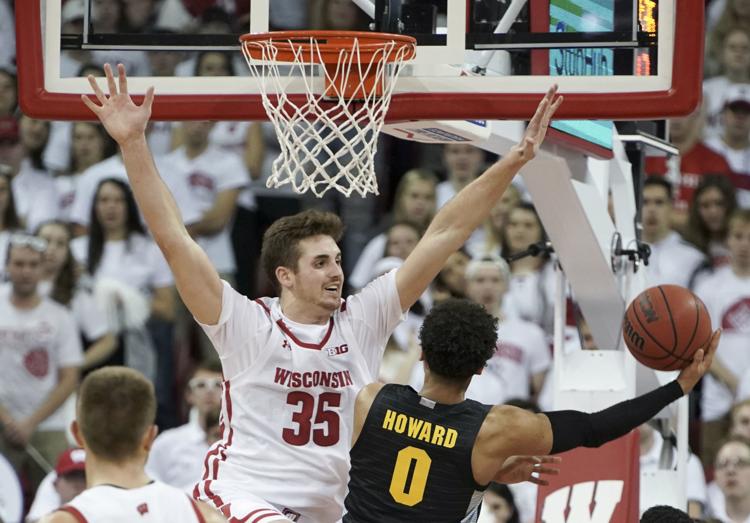 Badgers 77, Golden Eagles 61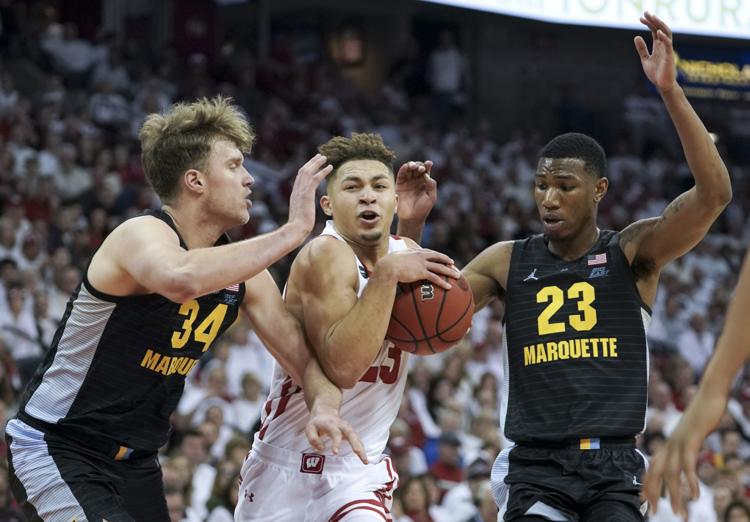 Badgers 77, Golden Eagles 61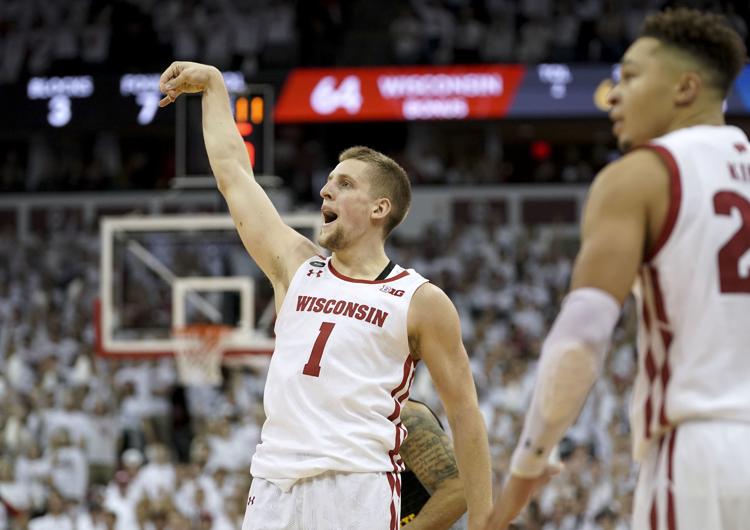 Badgers 77, Golden Eagles 61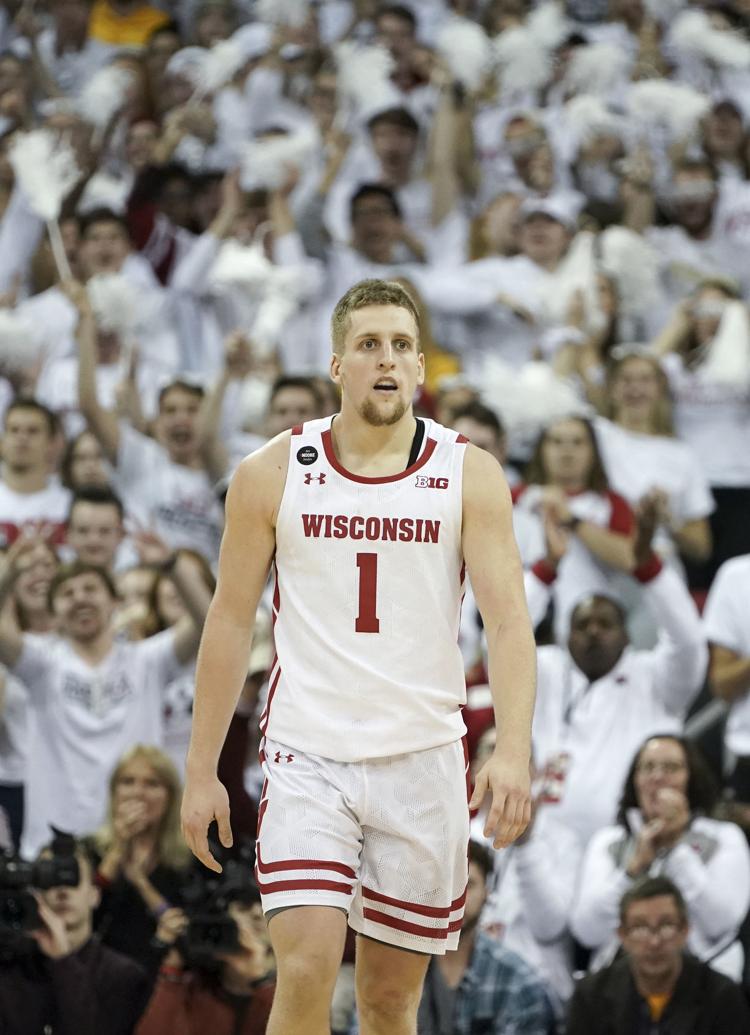 Badgers 77, Golden Eagles 61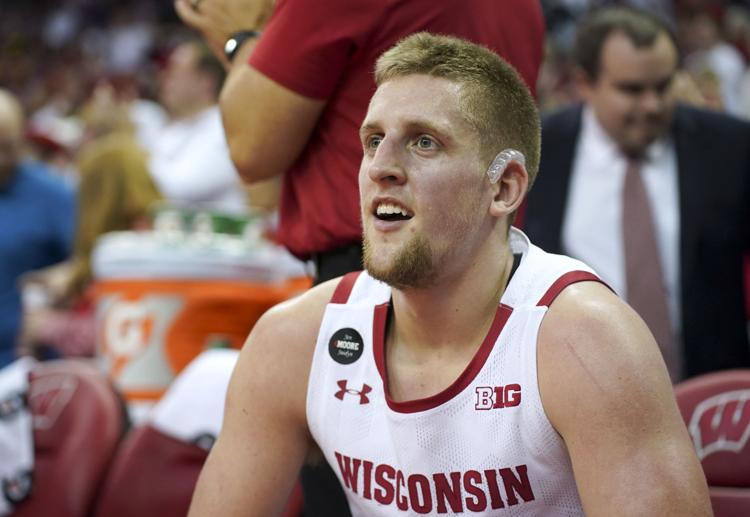 Badgers 77, Golden Eagles 61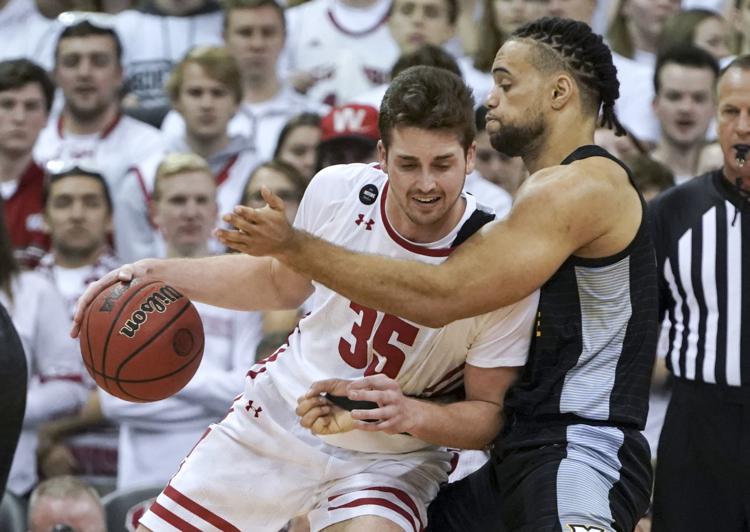 Badgers 77, Golden Eagles 61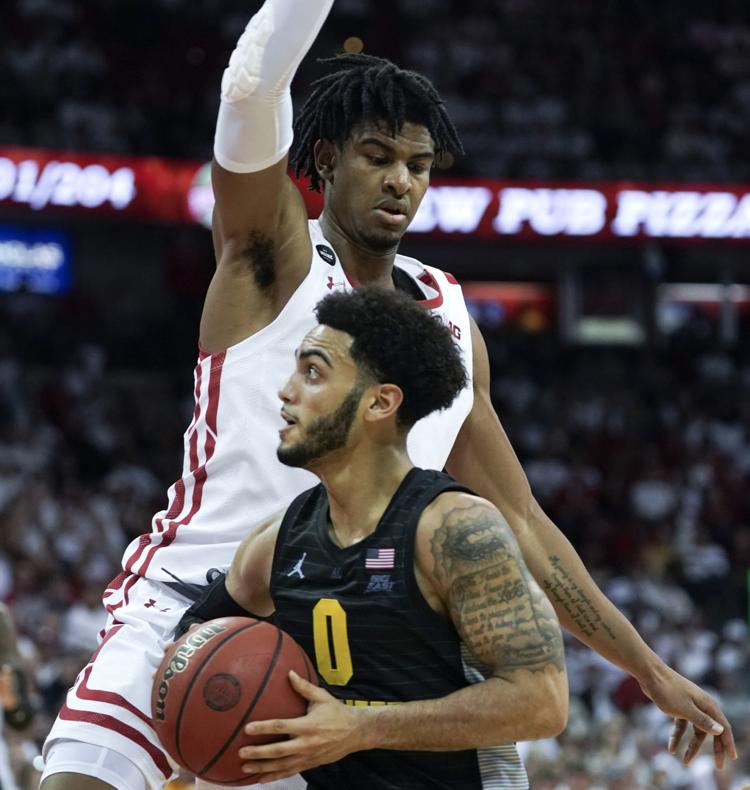 Badgers 77, Golden Eagles 61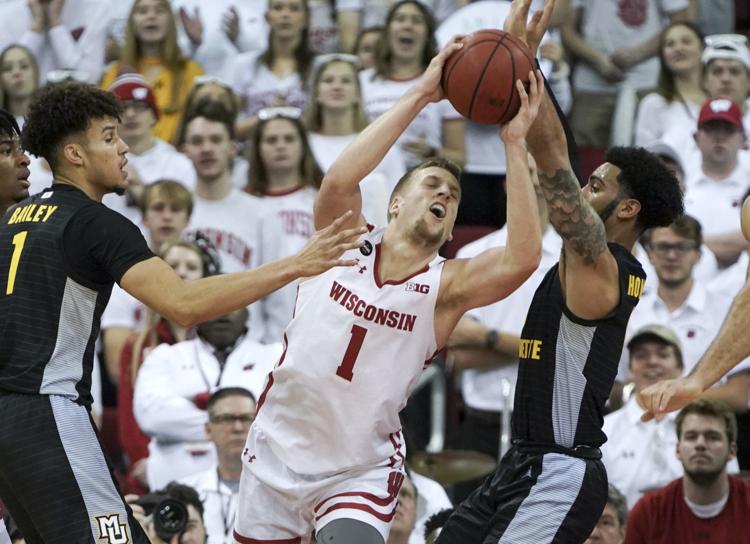 uw secondary jump photo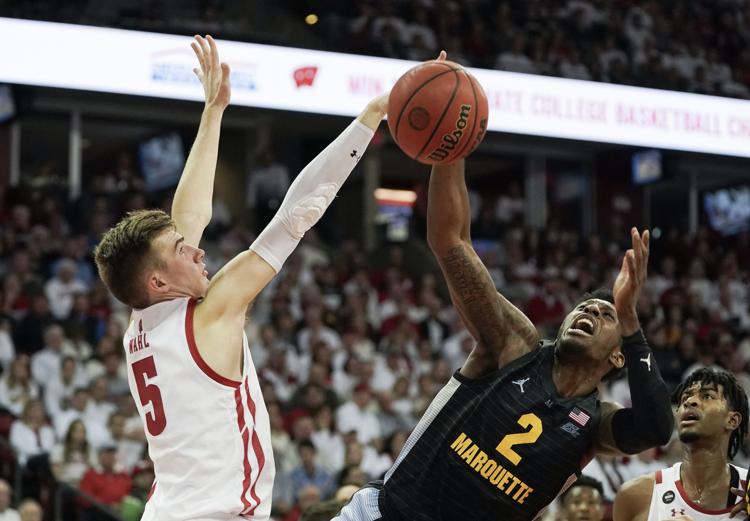 Badgers 77, Golden Eagles 61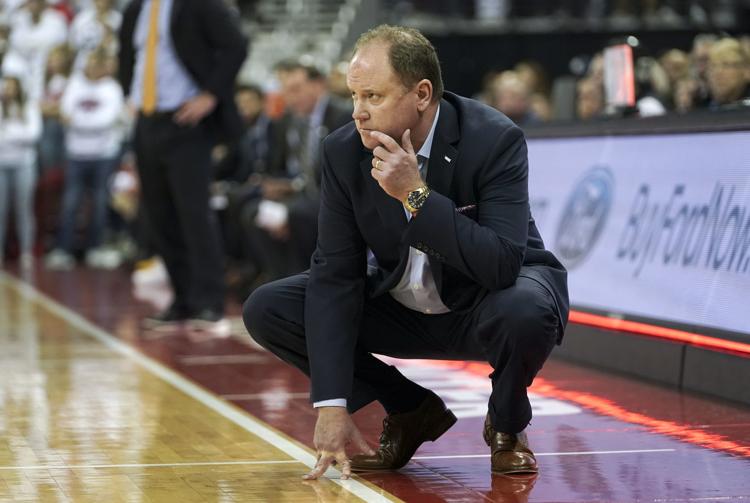 Badgers 77, Golden Eagles 61