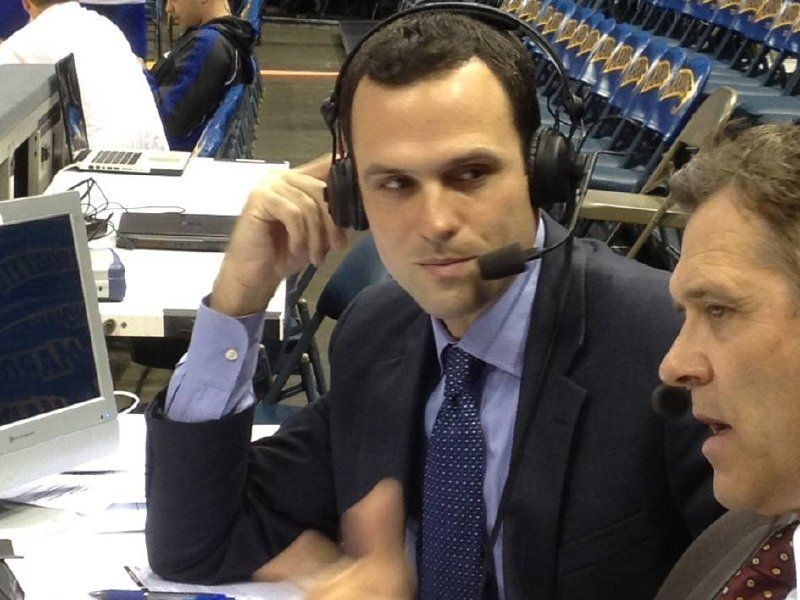 The University of Wisconsin men's team was loaded with veterans when Dick Bennett abruptly retired early in the 2000-01 season and was replaced by interim coach Brad Soderberg.
Even with all the experience on the roster, it was difficult for the Badgers, who were fresh off a Final Four run, to deal with the pressure of essentially playing for someone's job.
That's the situation facing UW players 15 years later after Bo Ryan retired last week and, like Bennett, handed off the baton to his loyal assistant.
There are some striking similarities between Greg Gard, who will make his debut on Wednesday night when the Badgers (7-5) play UW-Green Bay (6-4) at the Kohl Center, and Soderberg. Both are native sons who are taking over for legends.
Gard said all the right things last week when asked about the pressure of being an interim coach, pointing out he's only ever had a one-year contract.
Soderberg, who's now an assistant coach at Virginia, "respectfully declined" an interview request from the State Journal on the subject of the challenges facing Gard.
Mike Kelley, a member of that team whose world was tipped upside down when Bennett pulled the plug back in 2000, knows exactly what the current Badgers are going through.
"I think the biggest challenge is not trying to worry about the big picture in your coach's future and instead just stay focused on the next practice and the next game and continuing to get better," Kelley said Monday. "That tends to be a distraction, especially I think as the season wears on."
Unlike that 2000-01 team, this group is much younger. The roster includes eight freshmen, four of whom are in the regular playing rotation.
"You've got to try to not think long-term," UW junior guard Zak Showalter said. "Try to narrow down the time frame in your mind as much as you possibly can. It's the same message: The game in front of you is obviously most important. You can't think this is what's going to happen if you don't win the game."
Added Badgers junior point guard Bronson Koenig: "As players, that's not really our job to worry about that kind of a thing. If we take care of what we need to take care of, (Gard will) have a great chance of securing the job."
You have free articles remaining.
Bennett retired after UW beat Maryland in an ACC/Big Ten Challenge game at the Bradley Center in Milwaukee. The Badgers were 2-1 when Bennett retired and won their first eight games under Soderberg.
"There was a sense of rejuvenation and energy, which probably seems weird," Kelley said. "We loved Brad. He was our guy. So we kind of played with renewed spirit, and we were excited and played great."
But it didn't last. After beating Indiana in its Big Ten opener, UW went 8-10 the rest of the way. The Badgers' season ended with a 50-49 loss to Georgia State in the first round of the NCAA tournament in Boise, Idaho.
Soderberg wasn't retained. Instead, the job went to Ryan.
"With each loss, you just never felt great about the situation," Kelley said. "And so with every loss, it started to mount. It was more than just a loss. It was, 'What does this mean for Brad and his future?'
"We talked about staying in the present. It wasn't like we were naive to it. We tried to focus on next and do all of those things, but it was just easier said than done."
Kelley, speaking from experience, hopes these Badgers will be able to avoid dwelling on the big picture.
"The articles come out and people start asking questions about Brad and him being the future coach, and all that stuff serves as a distraction," Kelley said. "It certainly was a distraction come our tournament game. I think you just try to block that out. That'd be the one thing I think they need to do is just focus on the present, on the next. That was always something that Bo did really well and I'm sure Greg is going to keep talking about that.
"But kids are kids. And if you like your coach, you worry about his future, too.
By Monday, it appeared the initial shock of Ryan's announcement six days earlier — it came moments after UW headed into final exams with a 64-49 victory over Texas A&M-Corpus Christi — had worn off for the players.
They were clearly ready to move on and officially begin the Gard era.
"The immediate shock was pretty crazy," UW redshirt freshman forward Ethan Happ said. "I had no clue that was coming. But same thing that I told my dad: There's nothing that I can do about it, so I'm just going to play just as hard as would if coach Ryan was still here. I've got coach Gard's back, he's got ours."