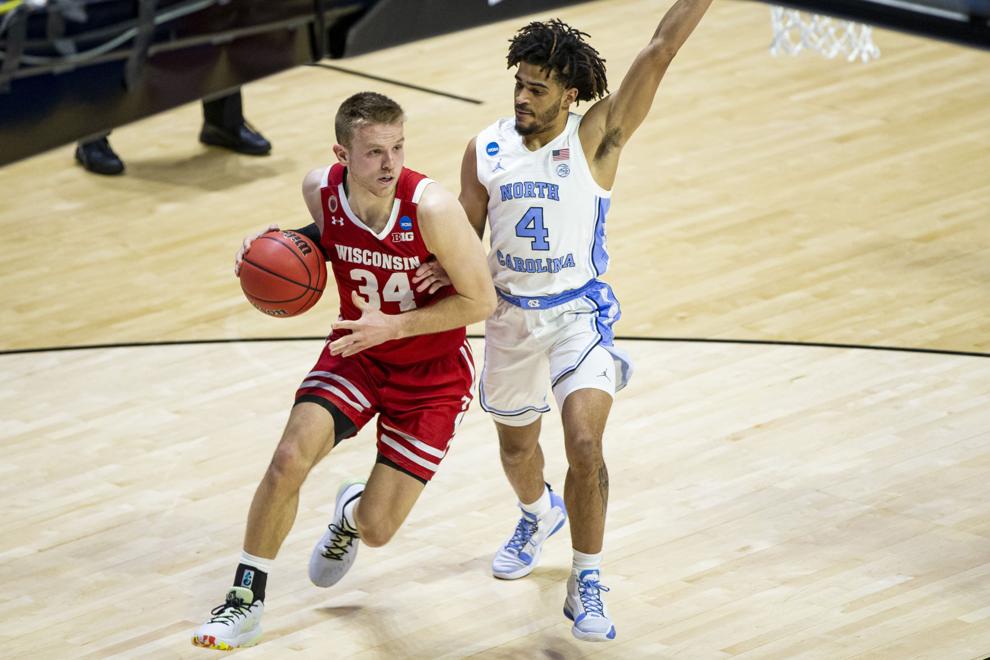 Projected starter
| | | | | |
| --- | --- | --- | --- | --- |
| Player  | Year  | Height  | Weight  | Hometown  |
|  Brad Davison |  Sr. |  6-4 |  200 |  Maple Grove, Minn. |
Backups (in alphabetical order)
| | | | | |
| --- | --- | --- | --- | --- |
| Player  | Year  | Height  | Weight  | Hometown  |
|  Jonathan Davis |  So. |  6-5 |  194 |  La Crosse |
|  Lorne Bowman |  Fr. |  6-2 |  210 |  Detroit |
|  Chucky Hepburn |  Fr. |  6-2 |  211 |  Omaha, Neb. |
|  Carter Higginbottom |  R-Jr. |  6-0 |  193 |  Chicago |
|  Jahcobi Neath |  Jr. |  6-4 |  196 |  Toronto |
Overview
Davis and Davison will be the starting guards for the Badgers because they are the team's best guards. Both players lean more toward shooting guard but will play the point as well. 
The Badgers have true point guards in Hepburn and Bowman, but both are freshmen and need time to grow and adjust to the college game. 
Davison will be a key playmaker as the most experienced player on the roster. He returns for a fifth season with the Badgers after averaging 10.0 points, 3.5 rebounds, 2.4 assists and 1.1 steals in 31 starts this past season. 
Coach Greg Gard also played Davis, who is more of a shooting guard, at the point in the Red/White Scrimmage, secret scrimmage against Loyola Chicago and exhibition against UW Whitewater.
The Badgers brought in three potential options for the point guard in freshmen Bowman and Hepburn plus transfer junior Neath. Hepburn was expected to start at the point but missed almost two weeks of practice, which hindered his ability to win the starting spot. 
Hepburn led the point guards during the Oct. 29 exhibition against UW-Whitewater with 20 minutes and finished with nine points, four rebounds, four assists and three steals. Bowman also missed two weeks of practice with an injury and only played nine minutes in that exhibition. Gard has said in multiple news conferences that Hepburn's and Bowman's focus on defense is one of the reasons they're good point guards.
The last option is Neath. He played point guard throughout high school and during his time at Wake Forest, but Gard has him focusing on playing shooting guard. Neath brings experience to the young team after spending the past two seasons at Wake Forest, where he averaged 4.7 ppg, 2.0 apg, and 1.8 rpg in 50 appearances.