As each day passed and Micah Potter got closer and closer to making his debut with the University of Wisconsin men's basketball program, senior wing Brevin Pritzl barely could contain his excitement.
Pritzl viewed Potter's addition to the lineup — he finally became eligible in late December after a longer-than-expected wait following his transfer from Ohio State — as a plus for multiple reasons.
For starters, Potter's combination of size and experience made him a perfect complement to junior Nate Reuvers, who had to carry a heavy load as UW's only true big man the first 10 games of the season.
Pritzl saw another benefit: Potter would be joining a group of reserves that already included Pritzl, freshman forward Tyler Wahl and junior guard Trevor Anderson.
"It's our little bench mob," Pritzl said. "Our bomb squad."
UW coach Greg Gard acknowledged after a 58-49 win at then-No. 20 Penn State on Saturday he feels like he has nine players who could be starters. He'll likely stick with the same starting lineup Tuesday night when the Badgers (10-6, 3-2 Big Ten Conference) host No. 17 Maryland (13-3, 3-2) at the Kohl Center — D'Mitrik Trice, Brad Davison and Kobe King in the backcourt, Reuvers and Aleem Ford in the frontcourt — but Gard views it as a bonus that he has a rotation filled with interchangeable parts.
Case in point: Reuvers was limited to 11 minutes due to foul trouble at Penn State, but Potter came to the rescue by producing career highs in points (24) and rebounds (13) while playing 27 minutes.
"In order to have a good team, you've got to hopefully have contributions coming from many areas," Gard said. "This group is starting to understand what everybody's role is and embrace that."
UW is 5-1 since Potter made his debut, and the bench has averaged 22 points per game during the stretch.
At Penn State, Potter helped the UW reserves finish with 31 points. That was more than the Badgers' starters scored (27) and more than twice as many as Penn State's bench produced (15).
During an upset win at Ohio State the previous week, UW had a 20-2 advantage in points off the bench.
"We play hard," Potter said. "I think that's the big thing, just being able to come off the bench and bring a lot of energy and give the other guys some time to get their legs back and stay fresh, because when you're fresh, your efficiency stays way up."
Gard has had to get creative in practice due to a depleted scout team. Injuries to three key members of that group — assistants Joe Krabbenhoft and Alando Tucker, and redshirt freshman Joe Hedstrom — have left the Badgers with a limited number of bodies.
The solution: Starters vs. reserves in games up to 20, where teams can earn bonus points for things such as drawing fouls and scoring in the 10-foot zone or lose points with a turnover. The game automatically ends when a team gets two offensive rebounds, regardless of who's winning.
"A lot of times, the second five beats the first five," Gard said. "Practices get a little fiery once in a while, which is good. It's competitive."
The challenge for Gard — or so it would seem — is finding the right five players during key stretches in games. Notably, he's used different closing lineups in UW's three most recent games.
At Ohio State, Gard went with Trice, Davison, Pritzl, Wahl and Reuvers for the stretch run.
Against Illinois, it was Trice, Davison, King, Pritzl and Reuvers for a final possession that ended with a missed shot by Trice that sealed a 71-70 loss to the Fighting Illini.
At Penn State, Gard went with Davison, Anderson, King, Wahl and Potter in crunch time.
"It's somewhat what I see on film going in, what will be good matchups? What can we exploit, what do we need to handle?" Gard said. "Probably the biggest chunk of it is gut feel. Who's playing well? Who's struggling a little bit? Who's in a rhythm?
"I wouldn't say I go in with any preconceived notion. But usually halfway through the first half I have a pretty good idea of who's going to be on the floor for the larger chunks."
Trice played only 13 minutes at Penn State, 10 fewer than his previous season low. Anderson, who Gard referred to as a "bulldog," did a better job of handling pressure that day and got the nod down the stretch against the Nittany Lions.
At Ohio State, Wahl played 25 minutes compared to 17 for Ford.
One thing Gard noticed in both games was how his starters handled the situations. He saw Ford encouraging Wahl and offering advice during timeouts at Ohio State; he noticed while watching video of the Penn State game that Trice was cheering on the bench anytime UW made a big play.
"They're a connected group that wants their teammates to be successful, which helps their team be successful," Gard said. "Fortunately, we don't have any of that petty jealousy that can sometimes infiltrate teams. They just want to make sure their team is successful.
"Our bench has been our strength. Any given night, it can be any of the nine that have gotten the minutes. I think that's important. They've embraced that, they understand that's a big part of who we are is those other guys. As long as it's somebody who has 'Wisconsin' on the front of their jersey, that's all we really care."
Davison echoed his what his coach said.
"I think there are a lot of times, especially in this sport, you can kind of think about 'me.' I think we've done a great job of thinking about 'we,' " Davison said. "We know that's what will take us to where we want to go."
---
Photos: Micah Potter posts career highs as Wisconsin Badgers knock off Penn State Nittany Lions
Badgers 58, Nittany Lions 49
Badgers 58, Nittany Lions 49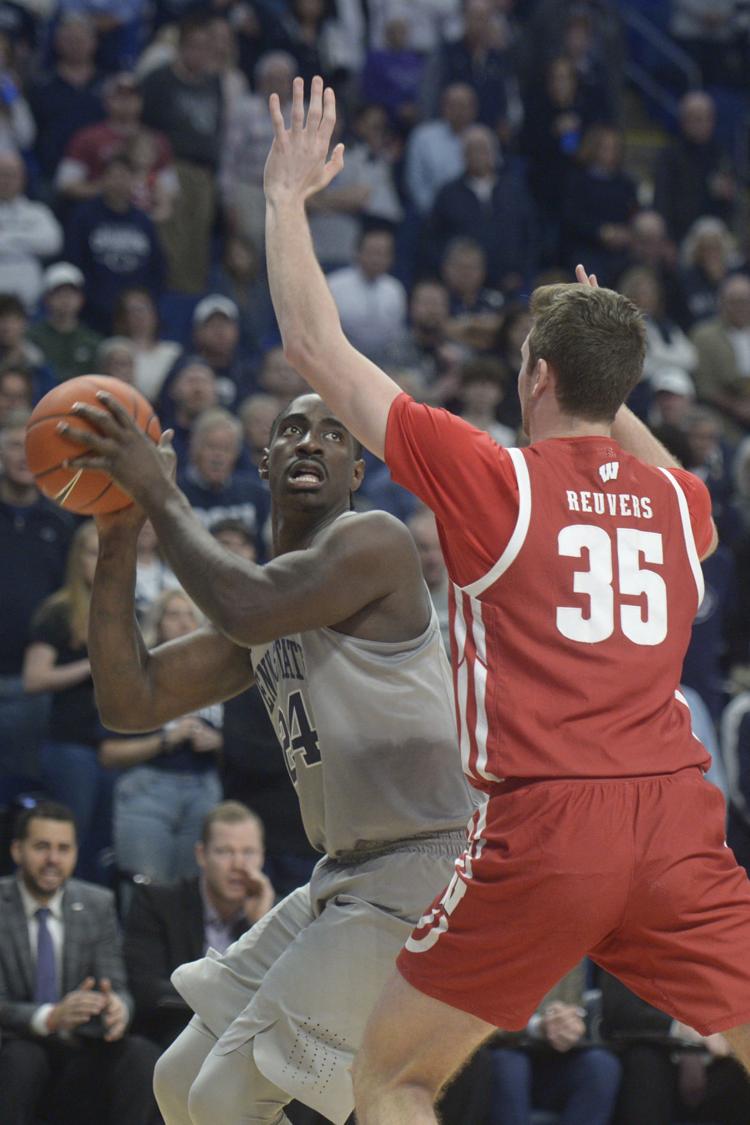 Badgers 58, Nittany Lions 49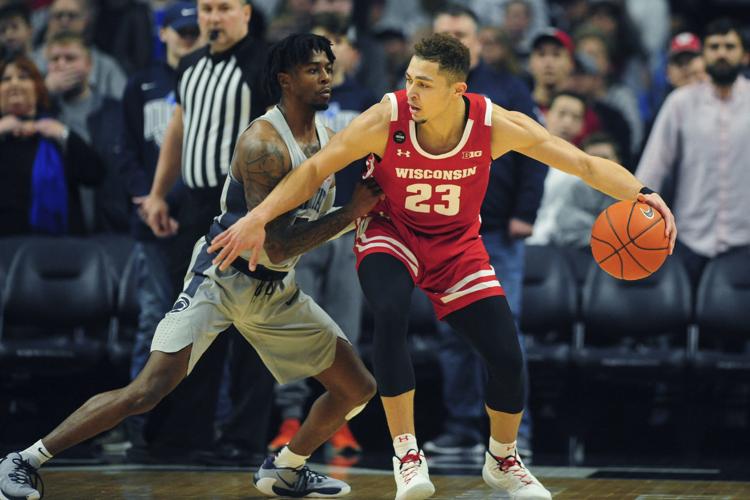 Badgers 58, Nittany Lions 49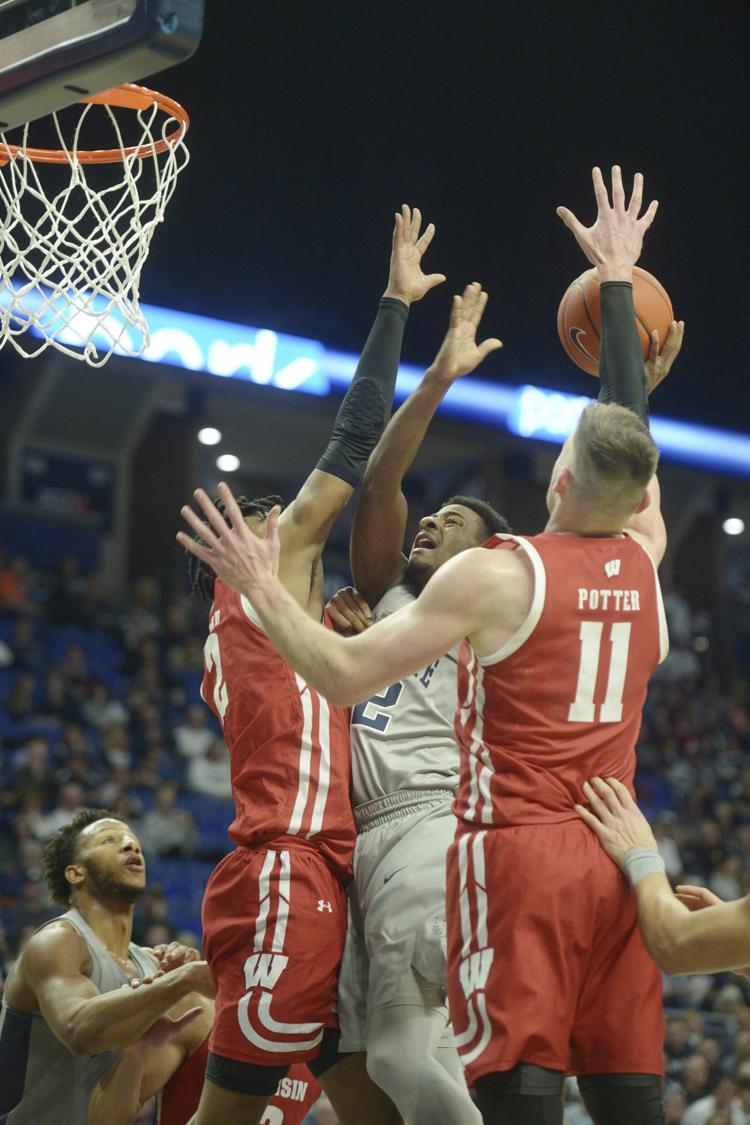 Badgers 58, Nittany Lions 49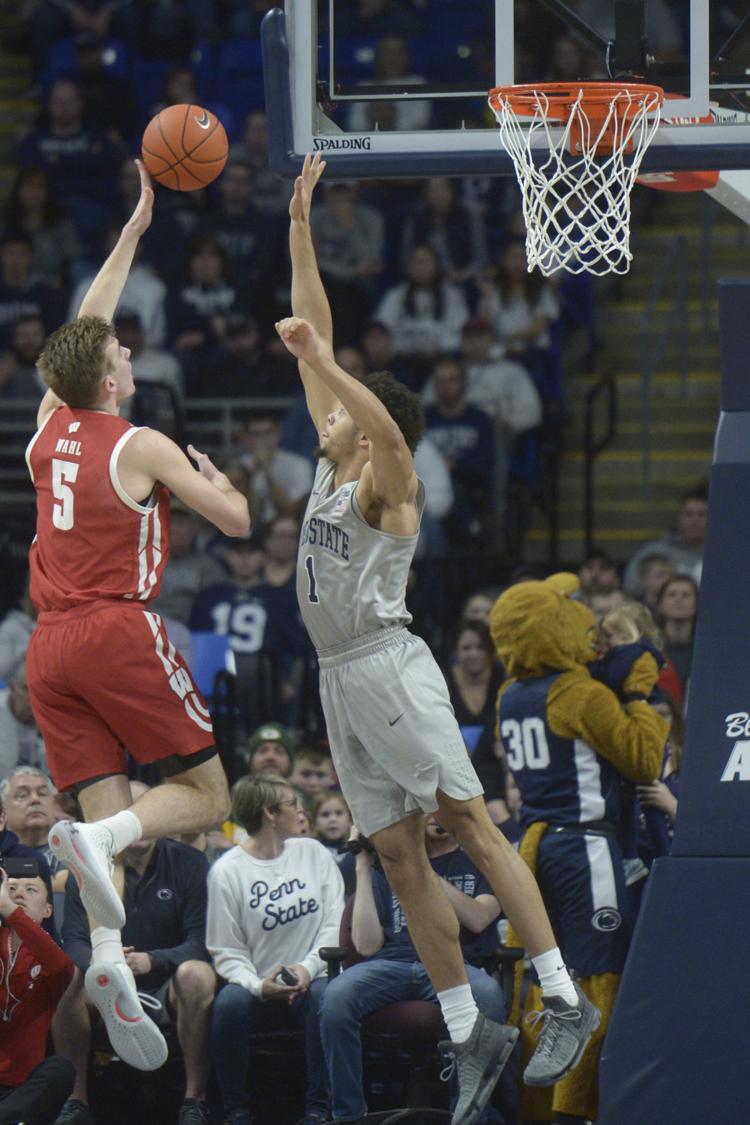 Badgers 58, Nittany Lions 49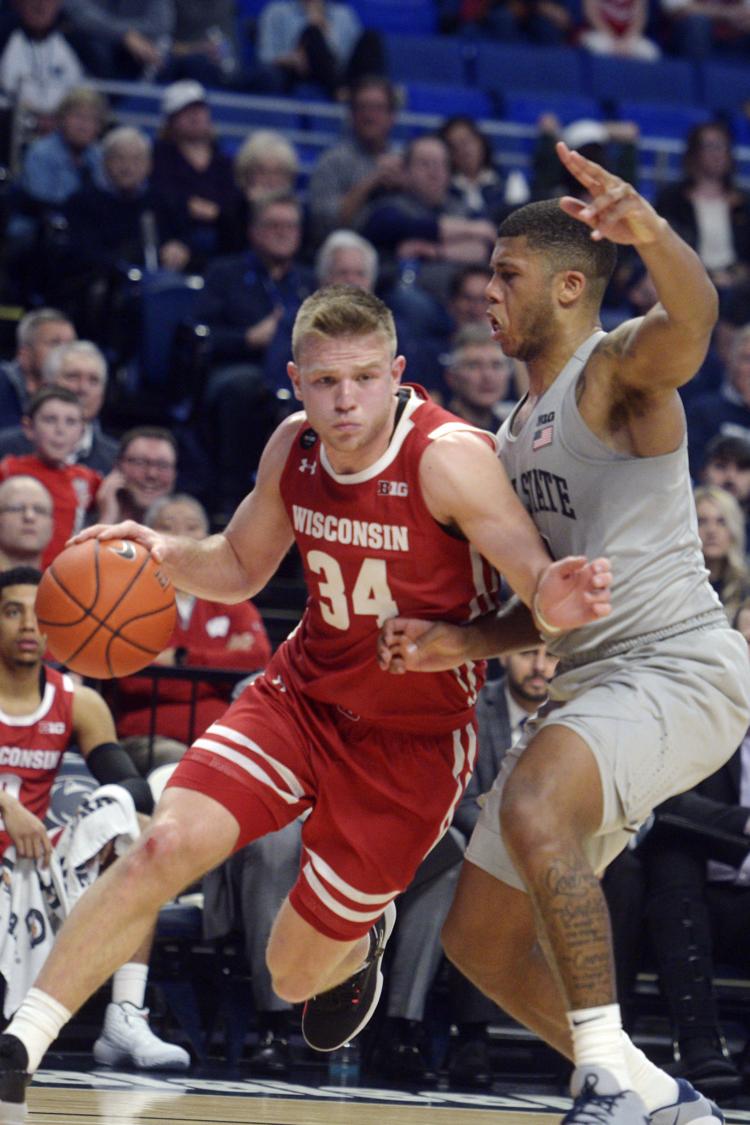 Badgers 58, Nittany Lions 49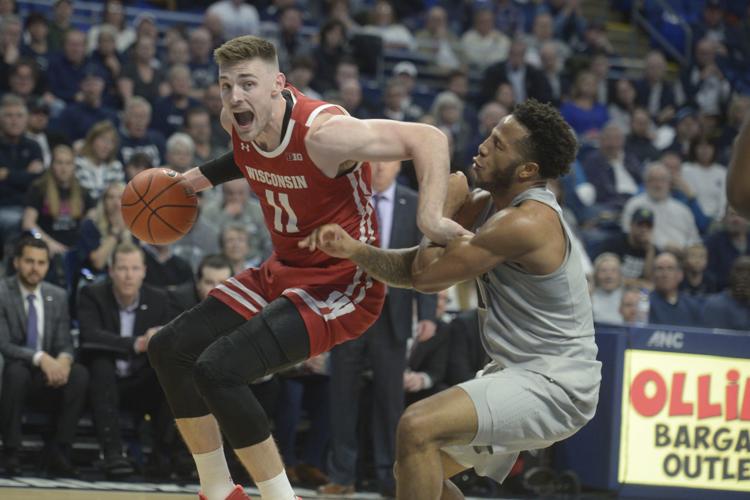 Badgers 58, Nittany Lions 49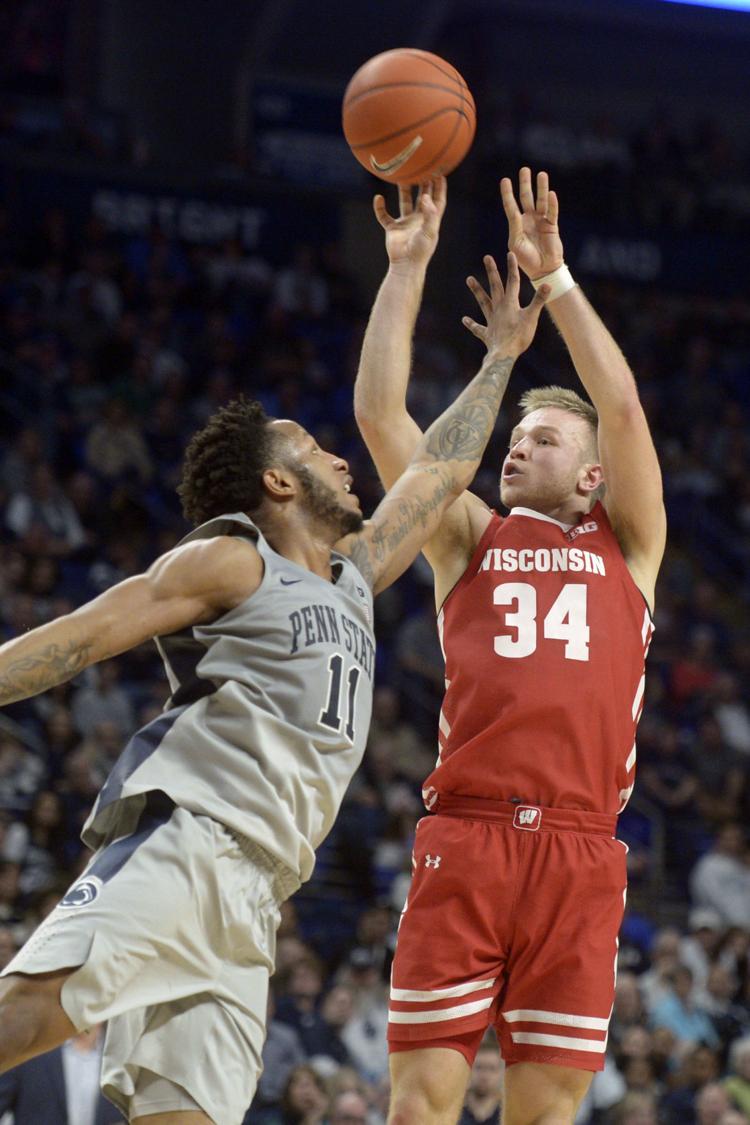 Badgers 58, Nittany Lions 49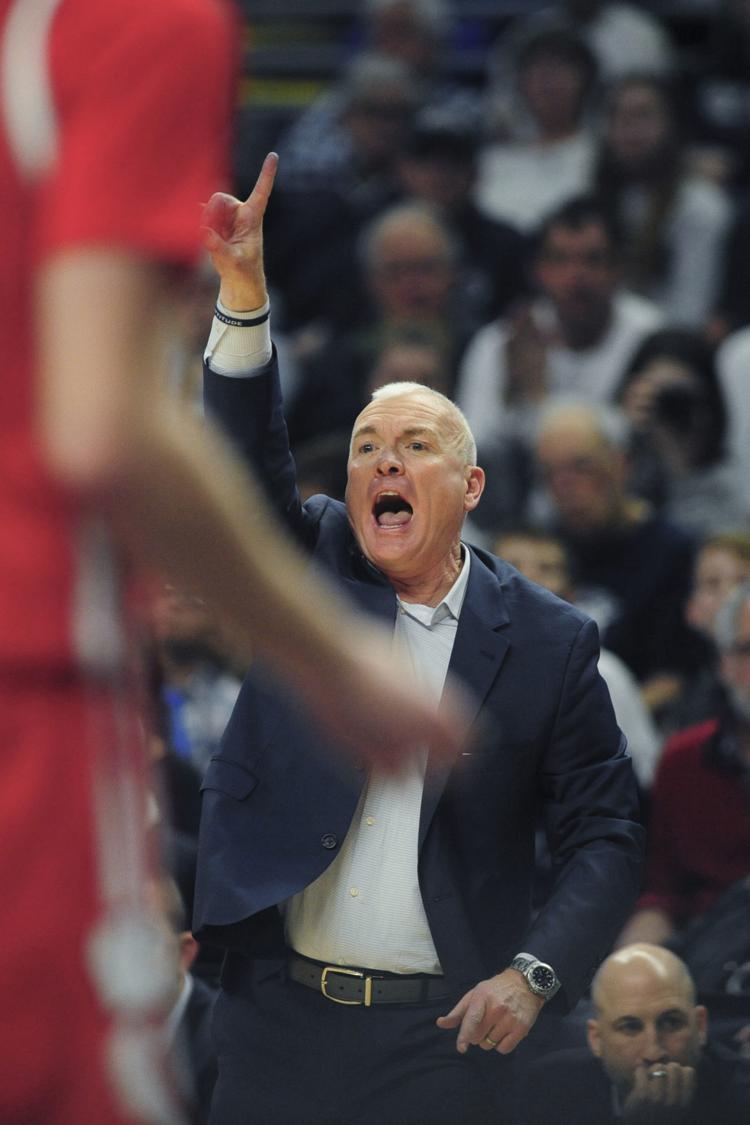 Badgers 58, Nittany Lions 49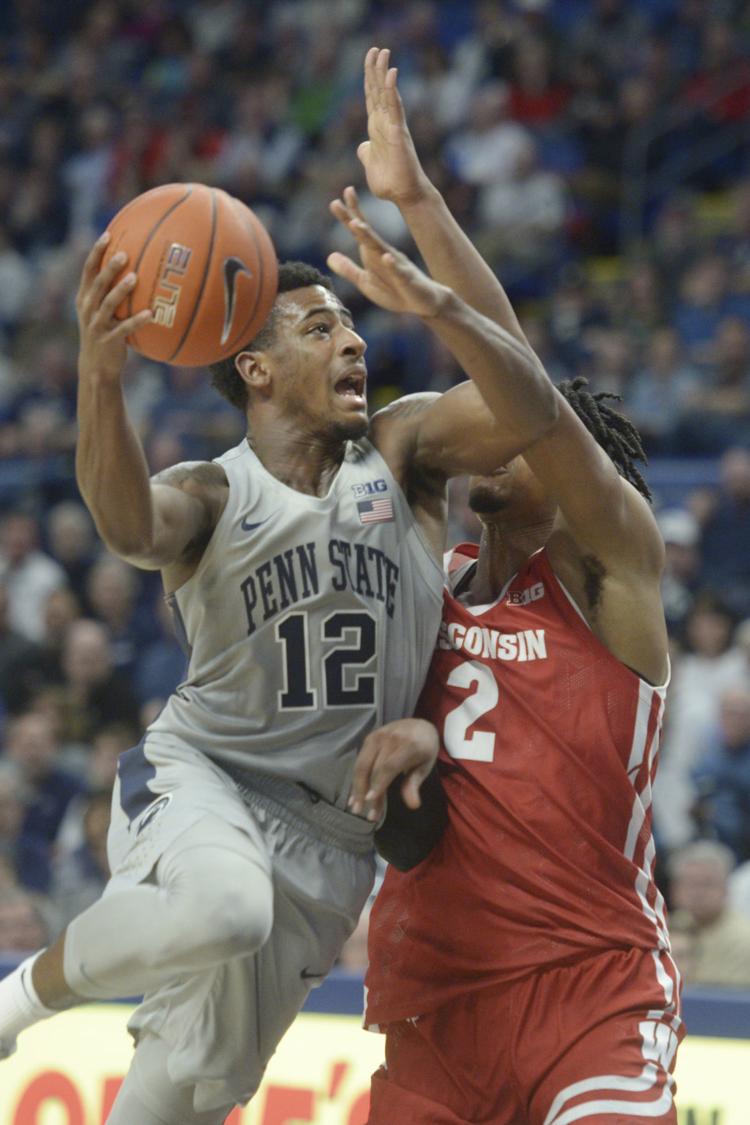 Badgers 58, Nittany Lions 49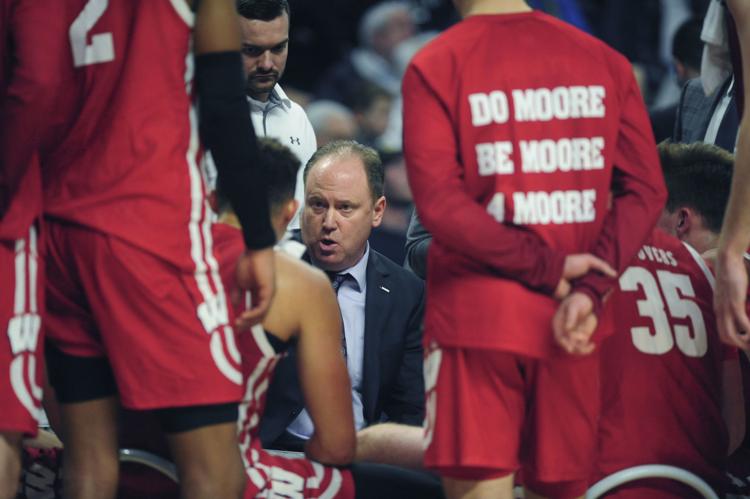 Badgers 58, Nittany Lions 49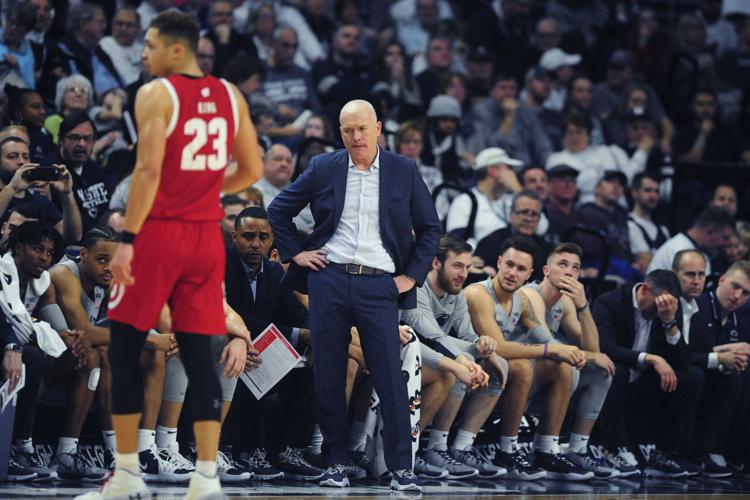 Badgers 58, Nittany Lions 49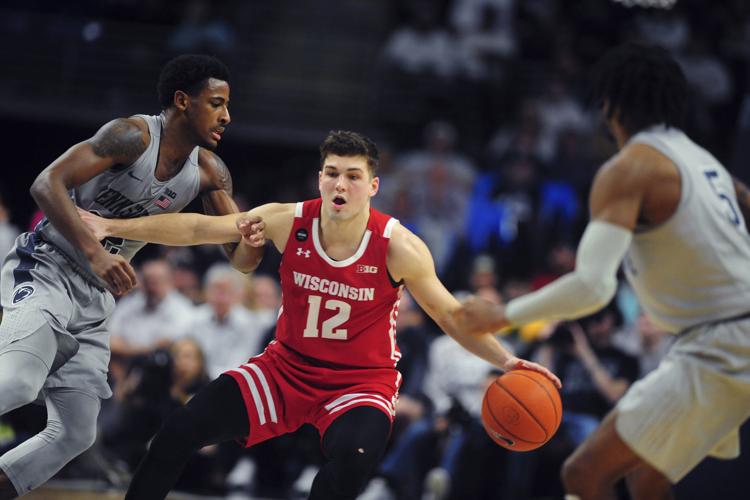 Video: Badgers men's basketball wins at Penn State
Be the first to know
Get local news delivered to your inbox!