The road map wasn't for long-term use, but at least it would help Alando Tucker navigate through a transitional stage of his life.
It was constructed two years ago, when the former University of Wisconsin men's basketball standout was coming to grips with the fact his 10-year professional career was coming to an end. While Tucker didn't know what was next, the one thing he was sure of was where he wanted to end up:
Home, or rather his second home. Madison, specifically UW, where he'd arrived in 2002 as a wide-eyed prospect out of Lockport, Illinois, and left in 2007 as the program's all-time leading scorer, a consensus first-team All-American and an NBA first-round pick.
A decade later, in the summer of 2017, Tucker reached out to UW athletic director Barry Alvarez to see if there was a spot for him to land at Kellner Hall. Tucker wanted to inspire fellow Badgers. He wanted to be part of a team, albeit on the administrative side.
It was a no-brainer for Alvarez, who connected Tucker with deputy athletic director Chris McIntosh. From Israel, the final stop in his playing career, Tucker traded e-mails with McIntosh on a daily basis as they tried to iron out details.
By early 2018, Tucker officially had returned to UW as its director of student-athlete engagement. Who better to help incoming Badgers acclimate to life on campus than somebody who'd walked in their shoes, someone who'd been as impressive off the court as he was on it?
"I didn't know where that was going to lead," Tucker said. "I just wanted to be around here and thought it'd help me figure out my trajectory."
Tucker was still in the process of figuring that out in late May when UW assistant coach Howard Moore and his family were involved in a fatal accident in Michigan. Moore's wife Jen and 9-year-old daughter Jaidyn were killed, as was the driver of the wrong-way vehicle that collided with the Moore's SUV on a highway near Ann Arbor.
Howard Moore sustained serious burns in the fiery crash and was hospitalized for two weeks at the University of Michigan Hospital, while his 13-year-old son Jerell escaped with minor injuries. By mid-June, father and son were back home in Middleton, trying to pick up the pieces and start over. Howard had plans on returning to coaching by the start of the 2019-20 season.
A month after the accident, Moore was back in the hospital after being found unconscious in his home and going into cardiac arrest in the ambulance. In late July, Moore's family released a statement saying he'd been moved to a long-term care and rehabilitation facility and would be placed on medical leave from his coaching job.
Prior to Moore's setback, Tucker had been helping out on the court during summer practices. Once it became clear Moore wouldn't be coaching this season, coach Greg Gard asked Tucker to move into an interim assistant coach role.
Now, Gard calls Tucker "the right person at the right time," but getting to this point required some soul-searching on Tucker's part. It also required a detour on the path he set two years earlier.
Among the people Tucker turned to for guidance was McIntosh, who offered some sage advice. Instead of viewing his path in life with a road map, McIntosh told Tucker, use a compass instead. Same direction headed toward the same destination, just maybe not the same road.
'Picking up a brother'
Tucker was a fourth-year junior in 2005 when Moore returned to his alma mater to serve his first of two stints as an assistant coach. The two hit it off immediately, a pair of Chicago guys with big hearts.
"If you talked to him for 15 minutes, you felt like you knew him for 15 years," Tucker said. "Just that much energy. He'd be the first to admit, he wasn't the greatest player in the world, but he was able to exhaust his resources here, his opportunity, and he helped me see life outside of what I was doing on the court."
Tucker was an outside-the-box thinker who wasn't afraid to push limits with his coaches and teammates. There were never any bad intentions on the part of Tucker, who was constantly looking for ways to maximize the program's potential, but he needed to be reined in at times.
Enter Moore. "He'd always be the one, he would say, "Hey, young fella, slow down. You think you can cure the world, but it doesn't happen like that,'" Tucker said. "He'd be that realist that would say 'Let me bring you back down to earth' when you think you can come out here and fight every battle."
Tucker took it all to heart, because he trusted Moore, and the feeling was mutual. When Howard and Jen needed a babysitter for Jerell, a toddler at the time, they turned to Tucker and his girlfriend (now wife) Krystal. In Jen, Krystal found a kindred spirit and role model, a bond that only grew over time.
Given that backdrop, it's easy to understand why Tucker was so conflicted when asked by Gard to take over for Moore. On one hand, he wanted to help a program he loved. But there was so much more to consider.
Start with Krystal, who was still trying to process the loss of Jen and Jaidyn. Taking on the assistant coaching role would be a huge time commitment for Tucker, a father of two young boys. It'd mean he could be hundreds of miles away at a game or off recruiting on the darkest days of his wife's grieving process. If Krystal wasn't ready for that, it'd be a deal-breaker in terms of Tucker accepting the job.
Ultimately, the couple decided to go for it. They were heartbroken, but they'd be joining a team filled with coaches, players and others who were hurting as well. "I think it'd be great having that community," Tucker told his wife.
Krystal agreed. The next step was getting the blessing of Moore's parents. Tucker had a hard time getting over the thought that taking over for Moore would be viewed as a selfish act, but Howard Sr. and Trennis Moore offered their full support. In fact, he was their ideal candidate: The spot was going to be filled by somebody; better it was Tucker than a stranger.
A tough decision was made: Tucker would take the job.
"He's not replacing Howard, he's not filling his shoes, he's picking up a brother," UW assistant coach Joe Krabbenhoft said. "Really, Howard and Alando, that relationship, they're family. That's what family does. You don't think, right? If something bad happens, you go, you do, you jump on board."
'Place of comfort'
Tucker has jumped in with both feet. He participates in practice drills with the Badgers, lifts alongside them in the weight room and even ran Bascom Hill with them.
"He always lightens the mood, and he can talk to us like he's a player," UW junior point guard D'Mitrik Trice said. "It's always good to have him and his competitive spirit out there."
Gard praised Tucker's ability to communicate with the players and coaches and says he's been a seamless fit on the staff. Krabbenhoft called Tucker a natural both as an on-the-court instructor and on the recruiting trail.
Still, Tucker can't get over the fact that this is all, well, strange. He has moved into Moore's office at the Kohl Center, a process that required baby steps. At first, Tucker couldn't bring himself to enter the room. Once he did, he sat in the chair behind the desk and stared at the floor for an hour. Finally, he moved in all his stuff, bringing Moore's nameplate from the coaches' locker room so he can look at that trademark smile every time he enters the room.
Tucker envisions another first — his first game — as a potentially awkward moment. He's coached basketball over the years, giving private instruction. But he's never coached a game, much less while filling in for a man he admires and considers a big brother of sorts.
All of Tucker's emotions poured out in an Instagram post earlier this week. Among the words he used to describe his mixed feelings: doubt, fear, anxiety, guilt, confusion, anger, hatred, sadness and love.
Tucker and Gard have talked about how coming to work each day provides a sanctuary of sorts. Tucker calls the Kohl Center a "place of comfort." Eventually, though, the job is done for the day, and the painful reality of what happened to the Moore family — what's still happening — hits when they step outside the building.
There's no road map for dealing with a tragedy as devastating as this one, so Tucker relies on something else. His compass is telling him to keep moving forward, doing whatever he can to help a program he considers his second family.
"That's been calming to me," he said. "That's been my therapy."
Greg Gard, Howard Moore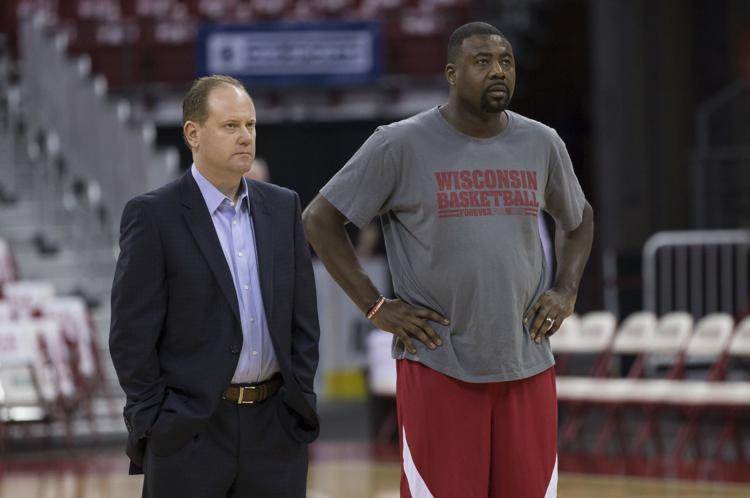 Moore, Illikainen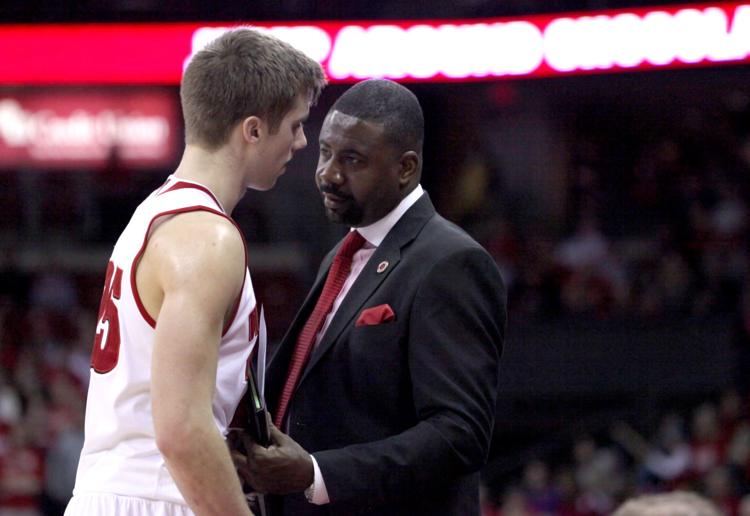 Moore and Kaminsky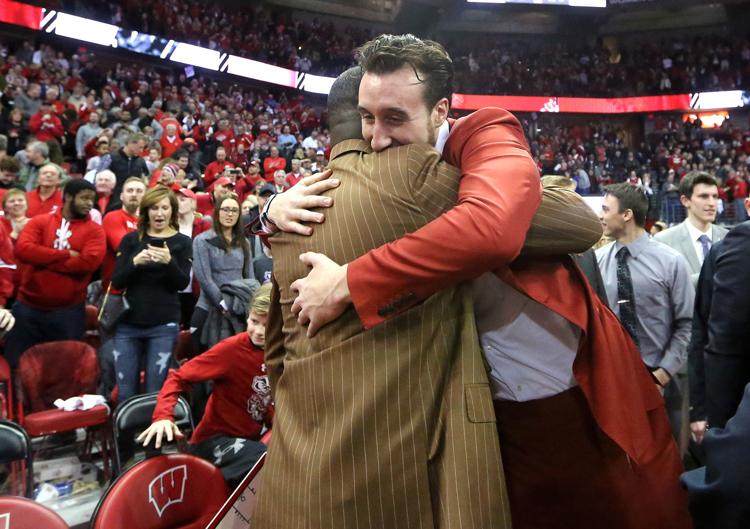 Howard Moore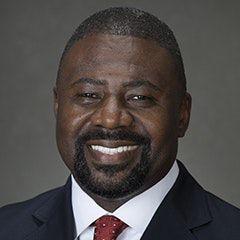 Howard Moore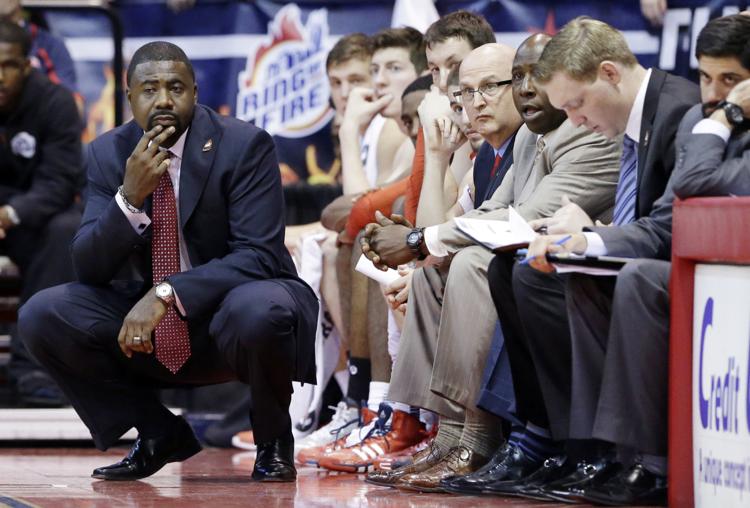 Howard Moore and Nigel Hayes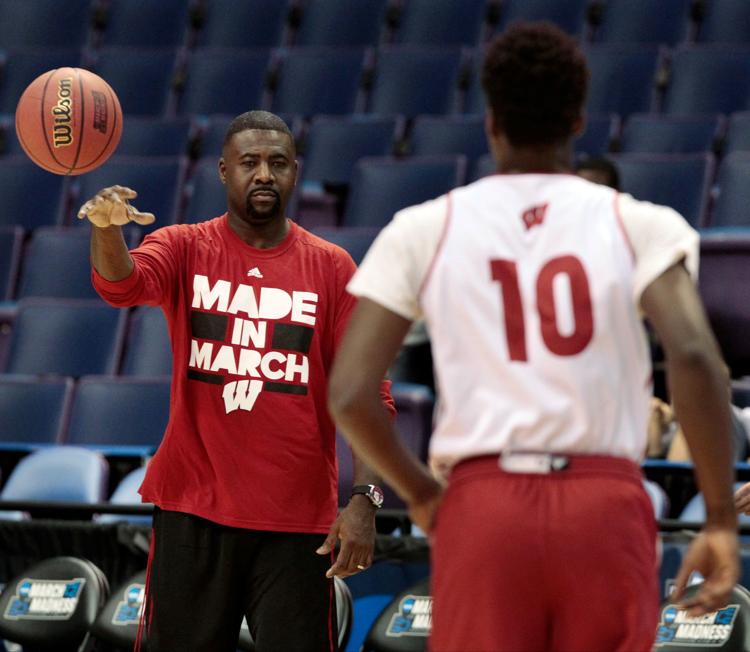 Moore and Hayes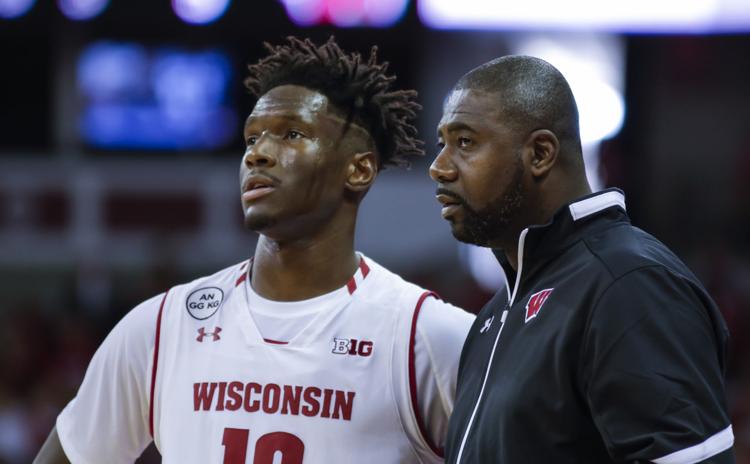 Wisconsin scrimmage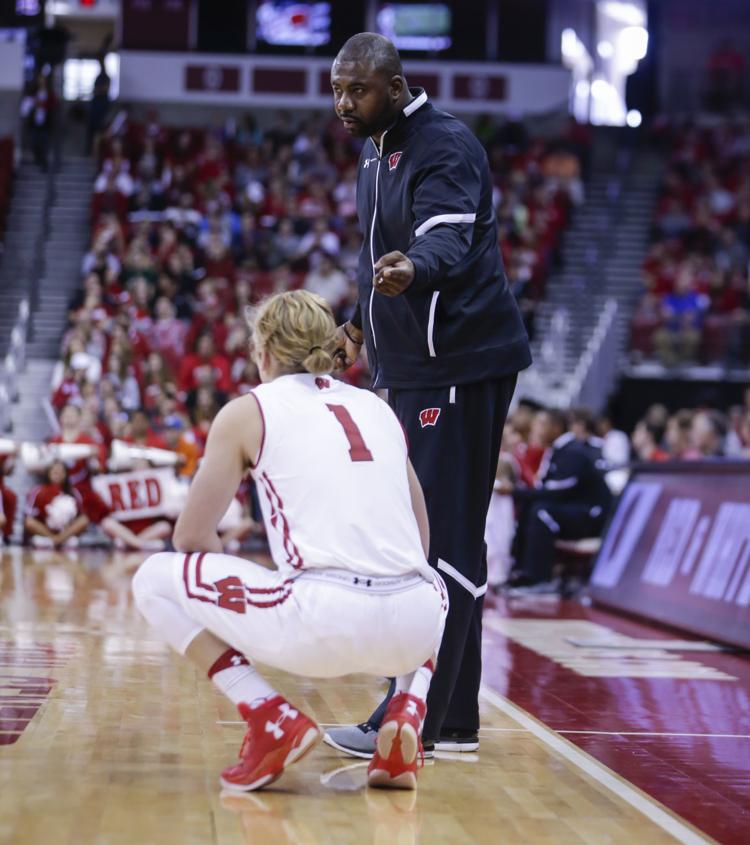 Watching a scrimmage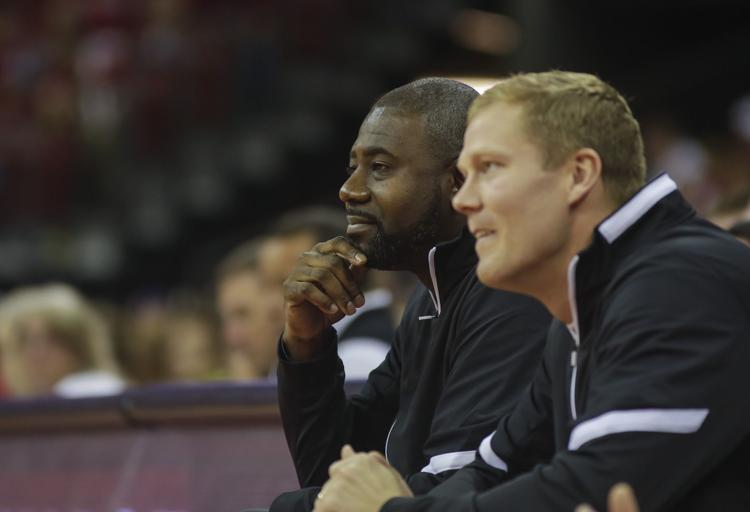 Greg Gard, Howard Moore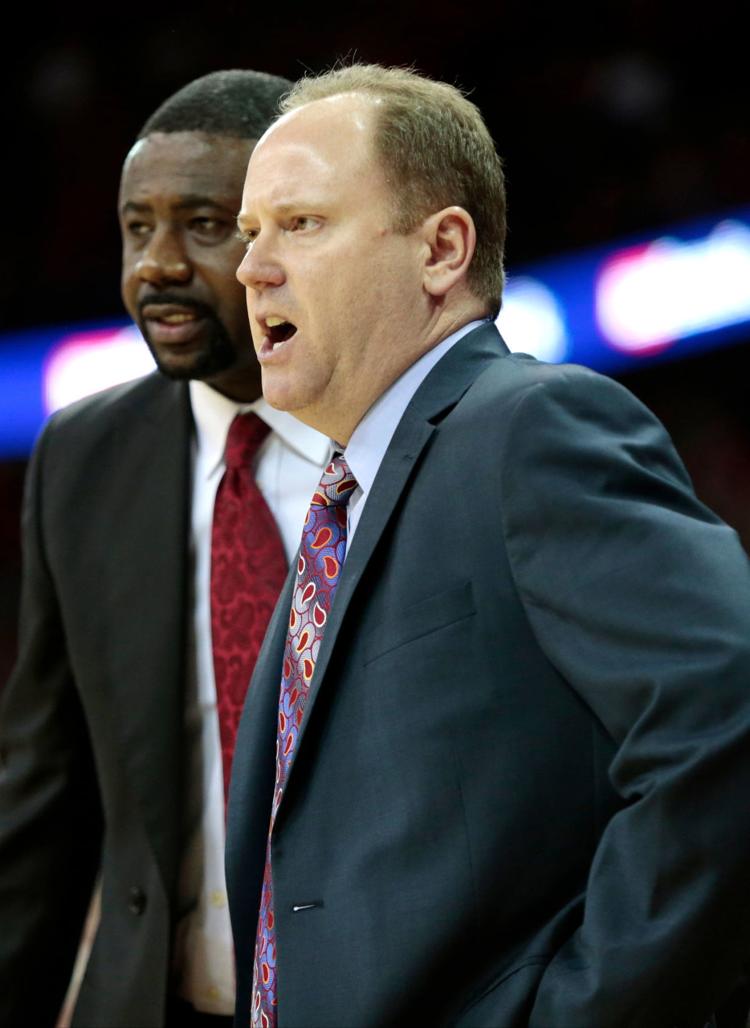 Moore during game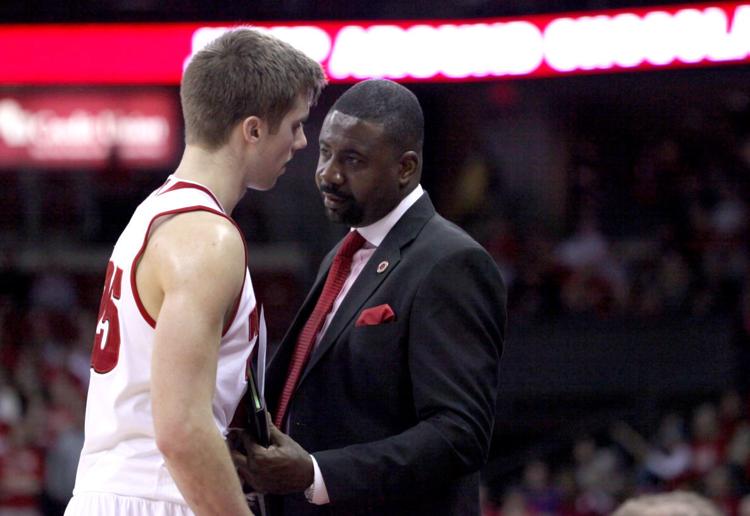 Moore and Ryan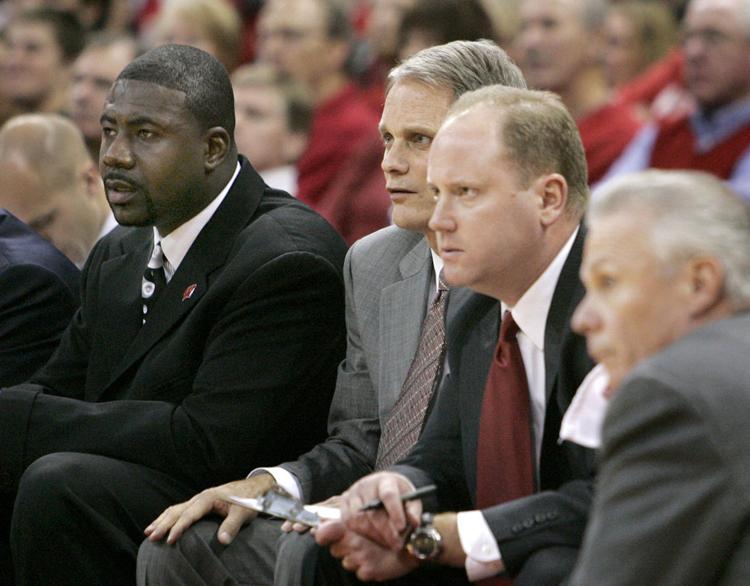 Jennifer and Jerelle Moore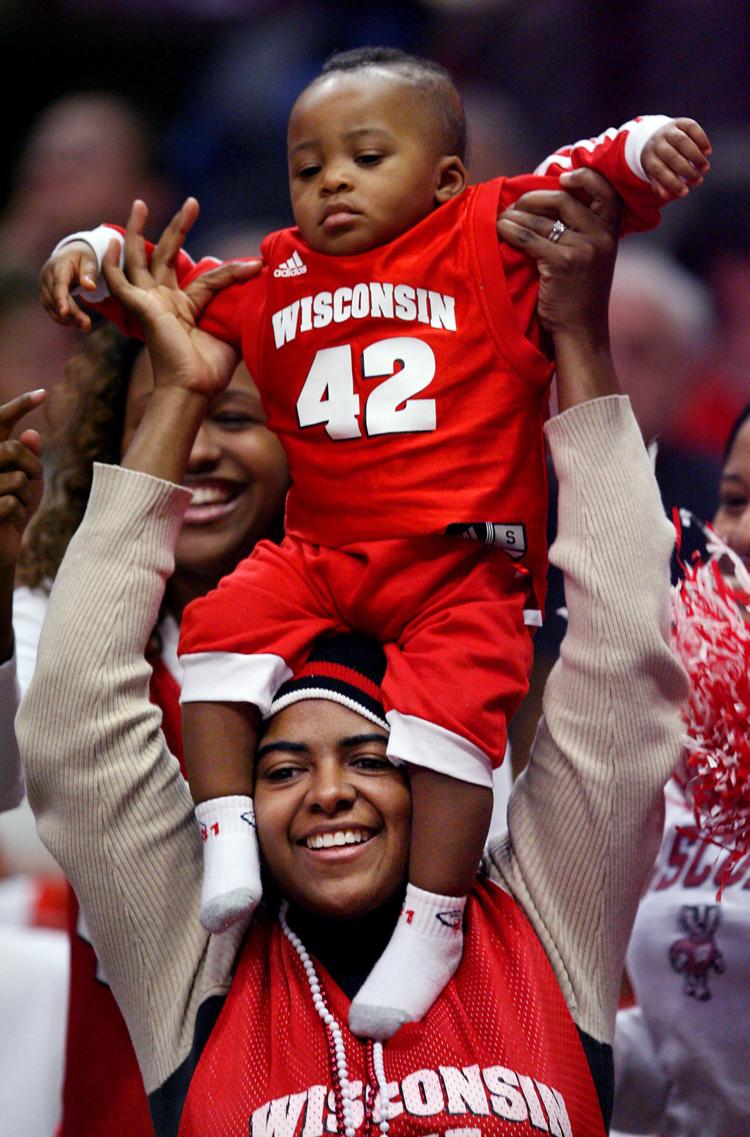 Wisconsin coaches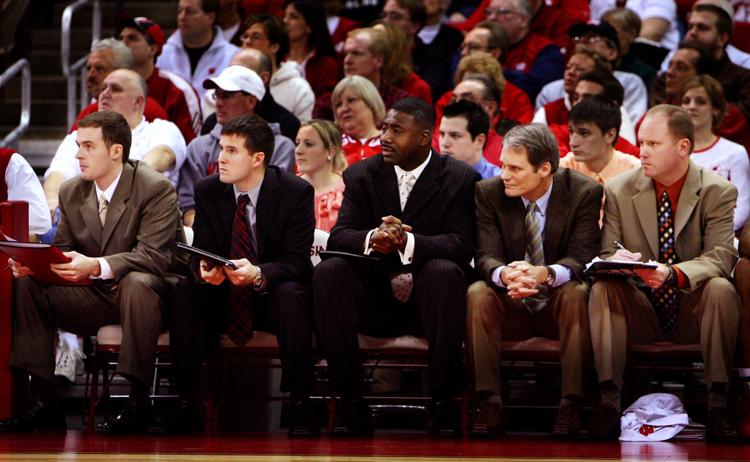 Howard Moore, 2005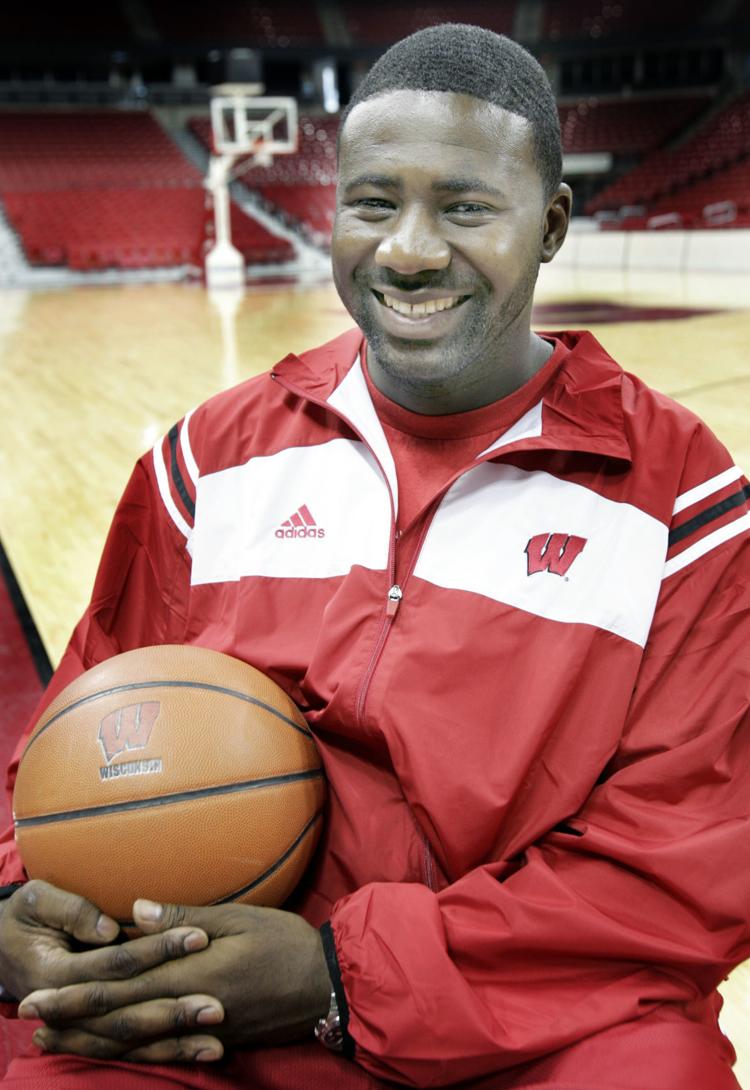 Moore as a player in 1995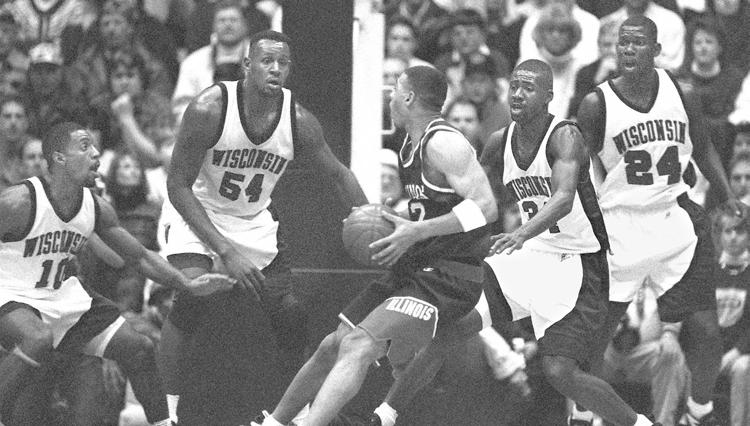 Moore in 1995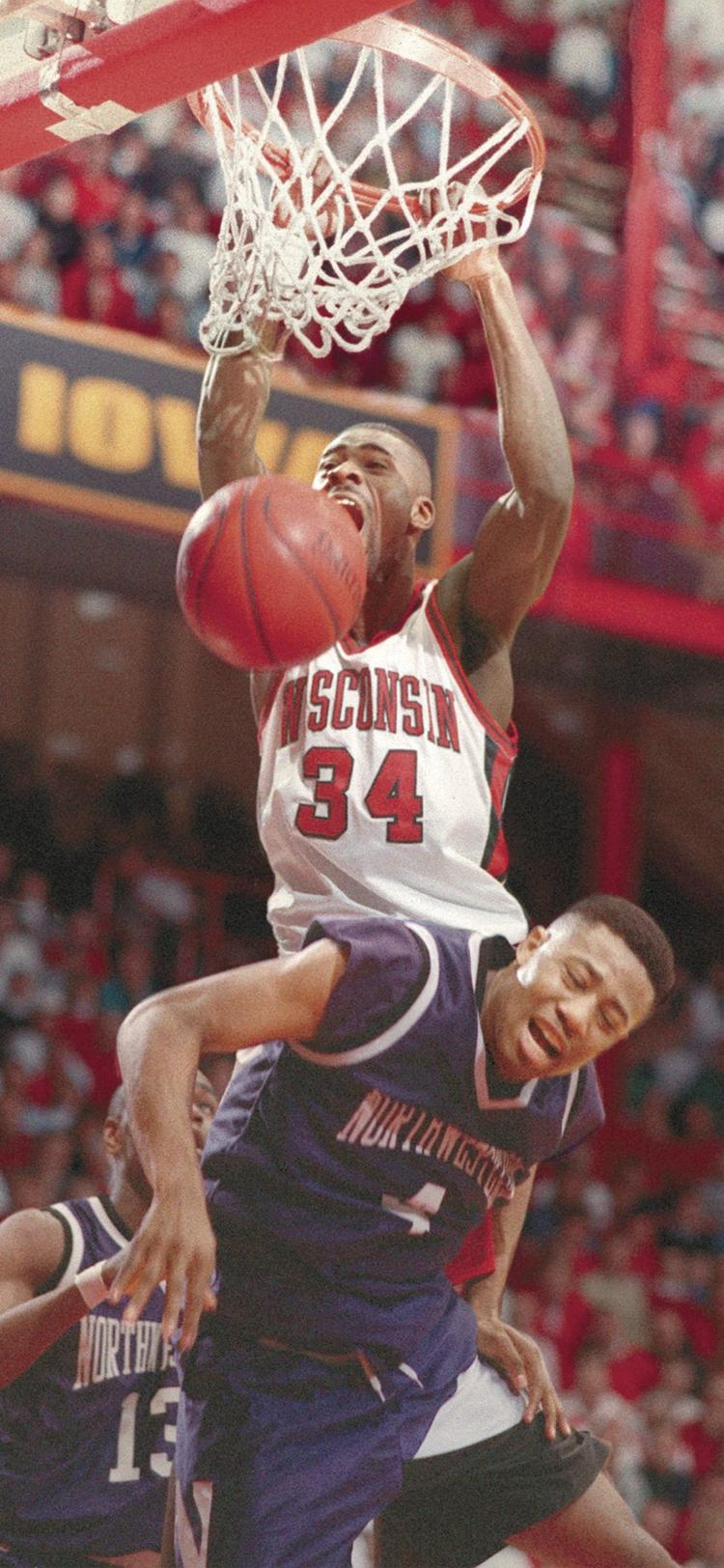 Moore as a player in 1995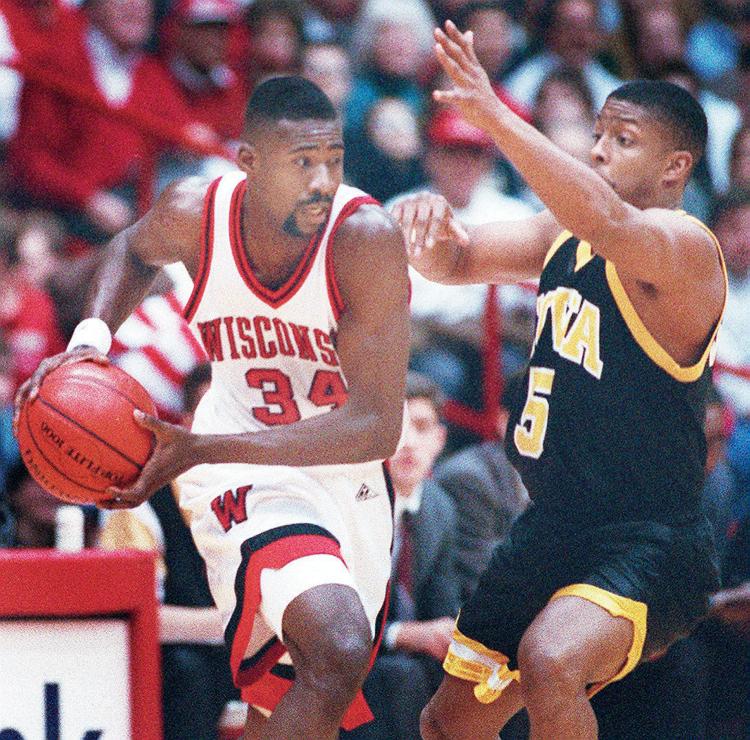 Howard Moore 1991-92 season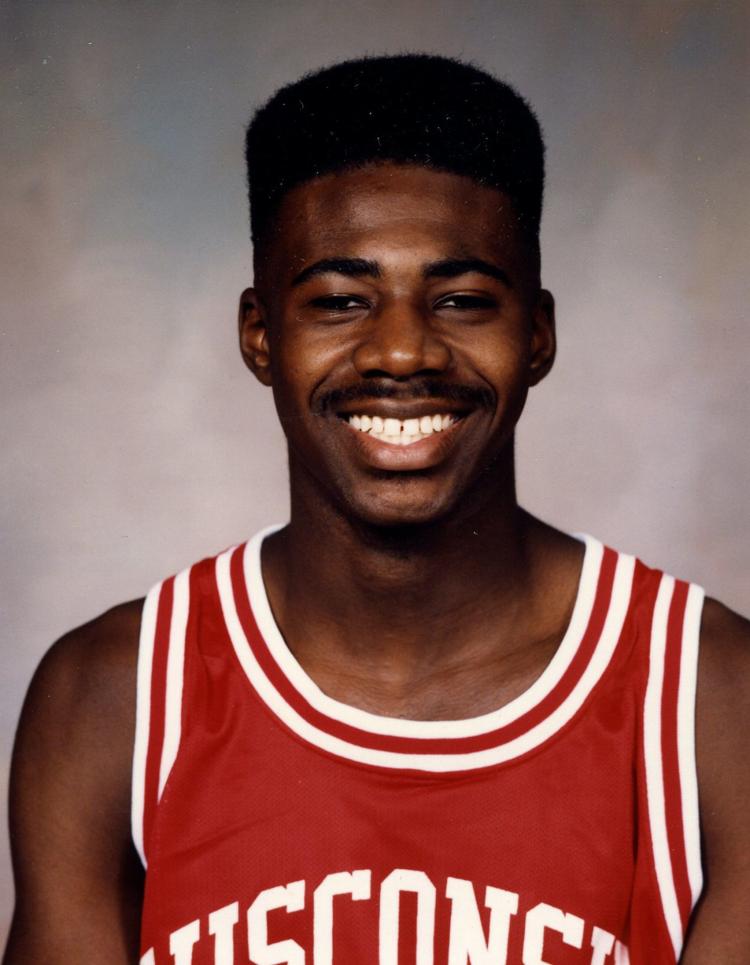 Video: Do Moore. Be Moore. 4 Moore.
Be the first to know
Get local news delivered to your inbox!