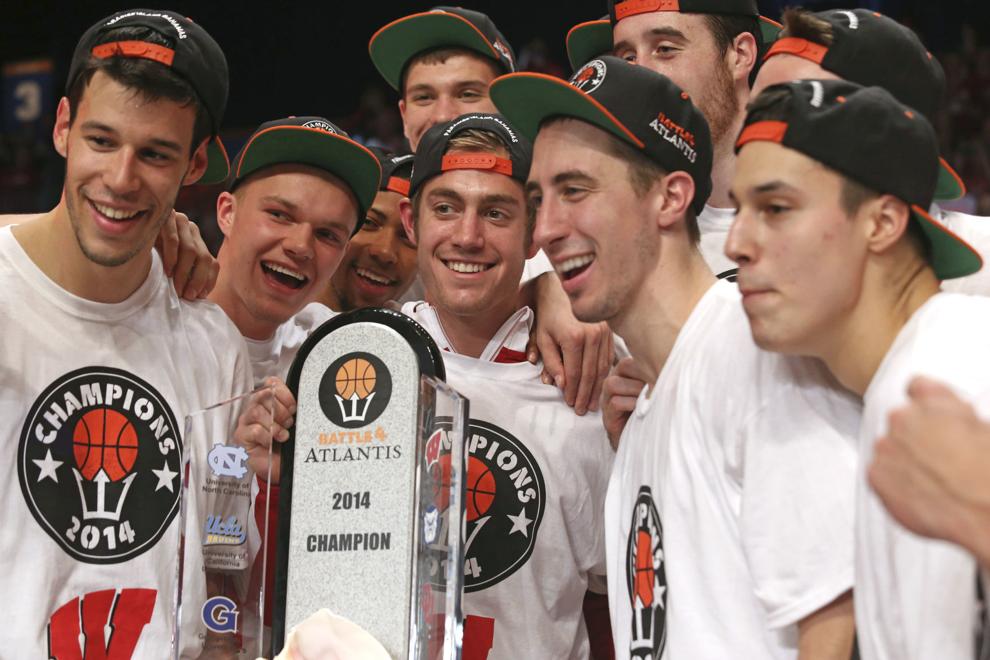 The Badgers' first trip to the Bahamas for the Battle 4 Atlantis, back in 2014, was a memorable piece of a special season.
UW beat Alabama-Birmingham, Georgetown and Oklahoma to win the title en route to a program-record 36 wins that season.
The Badgers return four years later, but they won't be the favorite in a field that includes four teams that made the NCAA tournament last season.
UW opens with Stanford, the first meeting between the programs since 1994.
The Badgers' next game will be against either Florida or Oklahoma. Both are familiar opponents: This would be the fourth meeting in seven seasons with the Gators, who eliminated the Badgers from the 2017 NCAA tournament in an 84-83 overtime thriller, and the fourth meeting in five seasons with the Sooners.
And there's also the possibility of recognizable face — former UW assistant Tony Bennett and Virginia — on the final day of the tournament. This would be the fourth meeting in seven seasons between the Badgers and the Cavaliers, who will arrive on Paradise Island as a heavy favorite in the eight-team field.