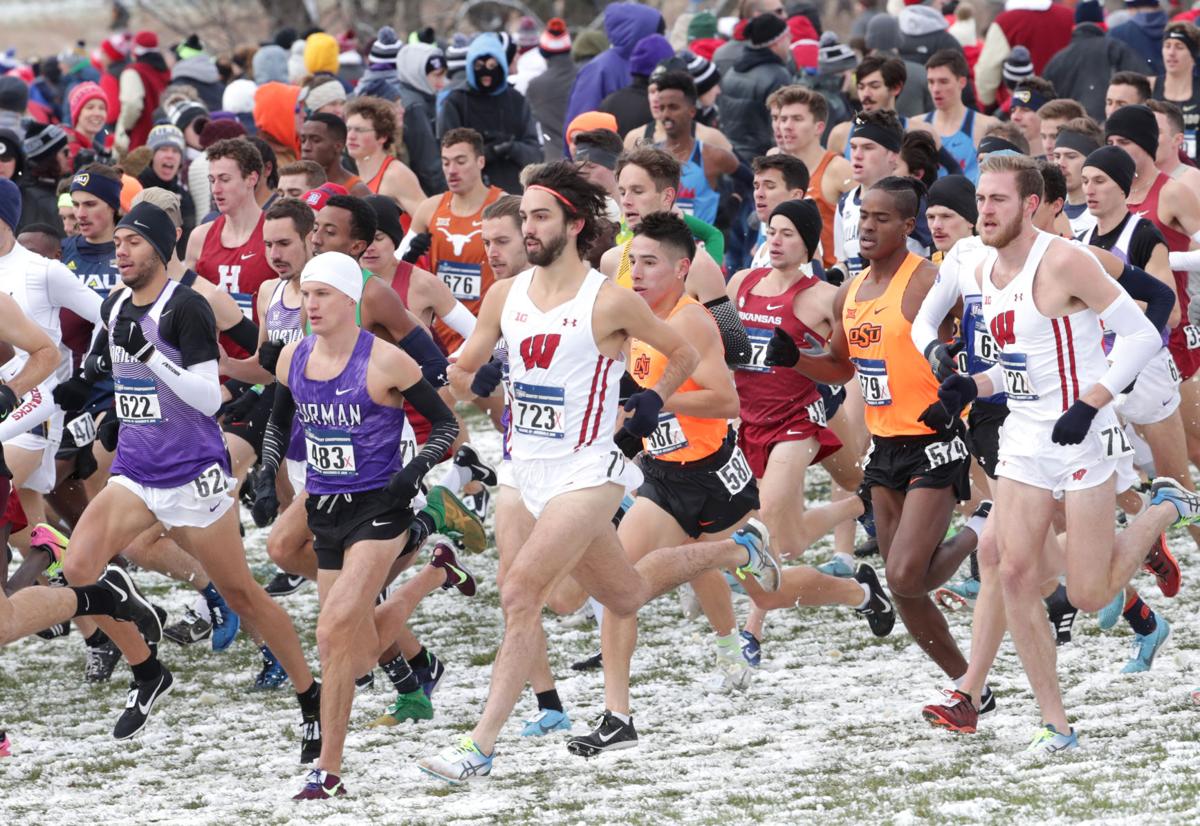 University of Wisconsin bids to host the NCAA women's volleyball and women's hockey championships at the Kohl Center were unsuccessful.
The Badgers, however, will host the 2024 NCAA men's and women's cross country nationals at the Thomas Zimmer Championship Course.
And UW's bid with the Tampa Bay Sports Commission to stage the Men's Frozen Four in Florida was selected for 2023. The Badgers also were the host school when Tampa was the site for the second time in 2016.
UW had sought to host the women's volleyball championship in either 2024 or 2025 and the women's hockey Frozen Four in 2024.
The volleyball tournaments were awarded to Omaha, Nebraska, in 2022, Tampa in 2023, Louisville, Kentucky, in 2024 and Kansas City in 2025.
Women's hockey's semifinals and finals will be played in Duluth, Minnesota, in 2023, Durham, New Hampshire, in 2024, Minneapolis in 2025 and State College, Pennsylvania, in 2026.
The NCAA also awarded Men's Frozen Fours to St. Paul, Minnesota, in 2024, St. Louis in 2025 and Las Vegas in 2026.
Las Vegas is hosting for the first time; a NCAA moratorium on its events being played in states that have legal sports wagering ended in 2019.
St. Louis also was the Men's Frozen Four site in 1975 and 2007. The Twin Cities will host for the eighth time and the Xcel Energy Center in St. Paul will have its fourth hockey championship.
The Badgers last hosted the cross country championship in 2018, when Morgan McDonald became the first UW runner to win the men's title since 2005. Madison also was the site of 1978 cross country finals at Yahara Hills Golf Course.
"We're very excited about bringing the NCAA cross country championships back to Madison," Badgers director of track and field and cross country Mick Byrne said. "The 2018 edition at the Zimmer course was a huge success on many levels. Our event management staff did a first-class job from an organizational prospective and the race-day experience was next level. I've been to a lot of these championships and the 2018 Wisconsin experience was by far the most electrifying championship atmosphere I've ever been part of."
Four other Wisconsin sites were picked for NCAA events:
Milwaukee's Fiserv Forum was selected for the first and second rounds of the 2025 men's basketball tournament.
The Wayne E. Danehl National Cross Country Course in Kenosha will host Division II cross country regionals in 2022 and 2025 and the championship in 2025.
The Division III wrestling championship will be at the La Crosse Center in 2024.
La Crosse's Veterans Memorial Field Sports Complex will host the Division III track and field finals in 2026.
Be the first to know
Get local news delivered to your inbox!