Barry Alvarez had another year added onto his contract as athletic director at the University of Wisconsin, and it doesn't sound like he's ready to think too much about stepping away.
Alvarez, 69, signed a contract extension that will keep him in the position through January 2021, the school announced Wednesday.
It was a standard pushing back of the end date on his contract after a yearly performance review with UW-Madison Chancellor Rebecca Blank.
The extension is scheduled to keep Alvarez, the oldest athletic director in the Big Ten Conference, leading the Badgers until he's 74.
He said Wednesday that while he has thoughts about a succession plan for when he's ready to retire, he's not there yet.
"No, not even close," Alvarez said.
"I enjoy the job. I enjoy the people I'm working with. ... As long as my health's good and I continue to enjoy it and they continue to want me, I'll continue to do it."
Other than the expiration date, the contract extension that took effect Sept. 1 kept the same terms as the previous agreement. Alvarez is being paid $1.125 million this school year.
A USA Today database of 113 university athletic director salaries from 2013 showed Alvarez atop the Big Ten and fourth nationally with total pay of $1.23 million.
Alvarez is in his 13th season as athletic director, the first two of which were when he was finishing a 16-year run as football coach.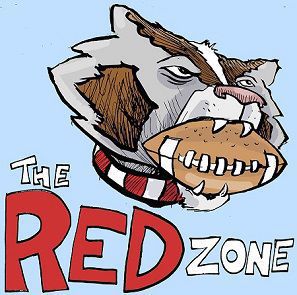 He oversees an athletic department that fields 23 sports, carries nearly 900 student-athletes and has a budget of more than $121 million in 2016-17.
"Barry has achieved great success as a coach and our athletic director," Blank said in a statement. "The whole state is proud of the Badgers. We look forward to having him continue to lead Wisconsin Athletics for years to come."
The past year has kept Alvarez busy: He had to hire new head coaches for three of the Badgers' signature programs.
He fired men's hockey coach Mike Eaves and women's basketball coach Bobbie Kelsey after last season, and men's basketball coach Bo Ryan retired last December.
Longtime assistant Greg Gard replaced Ryan and was later named the full-time coach. Alvarez lured Tony Granato, a former Badgers player, from an NHL assistant coaching position to take over a UW men's hockey program that has won only 12 of 70 games over the past two seasons.
And he hired Jonathan Tsipis away from George Washington as women's basketball coach, trying to revive a program that hasn't had a winning season since 2010-11.
Alvarez also recently hired new head football coaches: Gary Andersen to replace Bret Bielema in late 2012 and Paul Chryst to succeed Andersen two years later.
Football, men's basketball and men's hockey are the Badgers' primary revenue generators, and coaching changes there can help dictate the direction of the university's athletic program.
"Those programs have to be healthy," Alvarez said.
"I feel real good about it," Alvarez said. "It was a very busy year but very productive."
Alvarez has been at UW since 1990, when then-athletic director Pat Richter picked him as football coach. It was a move that launched intercollegiate athletics at the school into an era of success that led to statues of both men placed outside the athletic department offices at Camp Randall Stadium.
Alvarez led the Badgers to three Big Ten championships and three Rose Bowl victories before turning the football program over to Bielema after the 2005 season.
During Alvarez's tenure as athletic director, UW teams have won 56 conference titles and 14 national championships.
The school announced Alvarez's contract extension on the same day it revealed that a campaign to secure $20 million in matching scholarship endowment funds was complete.
Former Badgers men's basketball player and athletics philanthropist Albert "Ab" Nicholas and his wife Nancy earmarked $20 million of a $50 million gift to UW-Madison for athletics as a matching challenge to other donors.
Sixty-six donors combined to match the original $20 million from Ab Nicholas, who died Aug. 4 at age 85.
"The most important thing is it's an investment in the future of the athletic program," Alvarez said. "When you're able to endow scholarships, that's an insurance policy for your future."