It is the toughest call any general manager has to make.
When is the right time to mortgage the future and go all-in on winning a championship?
The Milwaukee Brewers did it with trades for pitchers CC Sabathia (2008) and Zack Greinke (2011) and both times reached the playoffs before falling short of the World Series. The Green Bay Packers have steadfastly refused to play that game despite having all-time greats Brett Favre and Aaron Rodgers at quarterback for 29 years. The Packers won a Super Bowl with each one, though many think a more aggressive approach might have yielded more.
The Milwaukee Bucks, long the NBA standard-bearer for refusing to make bold personnel moves so they could stay marginally relevant every year, defied their franchise history Monday night, overhauling their roster by landing point guard Jrue Holiday and shooting guard Bogdan Bogdanovic in separate trades. In doing so, the Bucks all but emptied their bank account of assets after compiling the NBA's best record the past two seasons but coming up short in the playoffs both times.
The late-night trading frenzy gave the Bucks the best starting five in the NBA, significantly improved their chances of winning a title and, the Bucks hope, are enough to convince superstar Giannis Antetokounmpo to cast his long-term lot with them. It also left the Bucks scrambling to fill out their roster — not easy with Antetokounmpo, Holiday, Bogdanovic, Khris Middleton and Brook Lopez gobbling up most of the salary-cap room — and left them with precious few first-round draft picks through 2027.
To recap: General manager Jon Horst dealt Eric Bledsoe, George Hill, three first-round picks (2020, 2025 and 2027) and two potential first-round pick swaps (2024 and 2026) to New Orleans for Holiday. Then the Bucks agreed to a sign-and-trade deal with Sacramento for Bogdanovic, reportedly sending Donte DiVincenzo, Ersan Ilyasova and D.J. Wilson to the Kings. With Wesley Matthews and Robin Lopez opting out of their contracts and Kyler Korver and Marvin Williams likely to retire, the Bucks might have to hold tryouts to fill out their roster.
But these trades weren't about the bench, they were about improving the team's offensive versatility and top-end talent so it will have a chance to find another gear in the playoffs. As a point guard, Holiday is a lot like Bledsoe, only better. And, unlike Bledsoe, he has a track record of stepping up his game in the playoffs. Bogdanovic is younger and more versatile offensively than Matthews, though not nearly the defender.
Make no mistake, the Bucks are rolling the dice, especially since Holiday can opt out of his contract after one season. But the moves really boil down to one thing: Did the Bucks do enough to convince Antetokounmpo they'll do whatever it takes to help him bring a championship to Milwaukee?
That made the Bucks' decision to push their chips to the middle a no-brainer. Their hand was forced. For them to have any chance at keeping their home-grown, 25-year-old superstar during his prime years, they had to do something to show him they are willing and able to build a championship team around him. If these moves don't assure him, nothing will.
Antetokounmpo, the two-time NBA most valuable player, is entering the final year of his contract and is eligible to sign a supermax extension worth $228 million that would keep him in Milwaukee until 2026. The Bucks have been confident Antetokounmpo will stay in Milwaukee and the all-in trades would seem to confirm that.
Yes, there is a risk Antetokounmpo and Holiday will be gone after the upcoming season, which would trigger a nuclear winter for the franchise. But that's a risk the Bucks had to take. Unless they made a significant move to upgrade their talent, they were going to lose Antetokounmpo. They might still lose him, but this was their only shot to impress him.
That might sound like too much emphasis being placed on one player, but this is basketball and the only position in sports more important to a team's success than quarterback in the NFL is superstar in the NBA. For the Bucks, Antetokounmpo is a twice-in-a-lifetime player. Like Kareem Abdul-Jabbar in the 1970s, he represents the franchise's only hope for an NBA title.
The Bucks paid a hefty price for Holiday and Bogdanovic, but, upon closer inspection, they didn't give up quite as much as it appears. Among the traded players, the only one with long-term upside was DiVincenzo. After battling injuries as a rookie, he was improved last season, though he didn't shoot it very well from deep.
As for the lost draft picks, consider that late first-round picks, which is where the Bucks figure to be drafting if they keep Antetokounmpo, aren't remotely comparable to such picks in the NFL draft. They generally are spent on projects and, for contract reasons, can be more of a burden than an asset.
The only way this fails is if Antetokounmpo leaves and the Bucks have no way to restock their roster for years. But that's all part of the gamble the Bucks took. He represents their only chance at a championship and these trades were their only chance to keep him.
Antetokounmpo's contract situation makes this different than any win-now/win-later decision the Packers ever had to make. That's why the Bucks had to do what they did.
New Bucks assistant coaches
Bucks coach Mike Budenholzer has added former Charlotte Bobcats and Loyola Marymount coach Mike Dunlap along with Josh Oppenheimer as assistants, The Associated Press reported.
Dunlap coached the Bobcats from 2012-13 and worked as an assistant with the Denver Nuggets from 2006-08. He also coached Metropolitan State to Division II national titles in 2000 and 2002. He worked as a college assistant at Arizona, Oregon and St. John's, where he briefly served as an interim head coach.
Oppenheimer previously was a Bucks assistant from 2013-16. He also has worked as an assistant coach with the Houston Rockets (2016-17) and Brooklyn Nets (2017-18).
---
Photos: Heat end Bucks' season as Giannis Antetokounmpo looks on
Heat 103, Bucks 94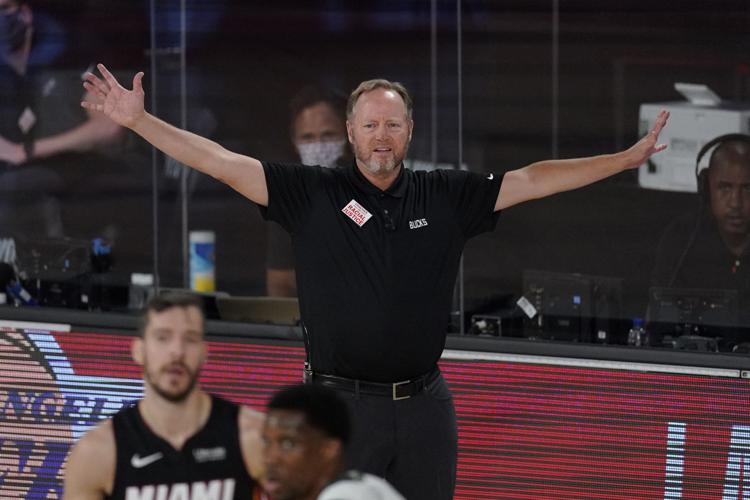 Heat 103, Bucks 94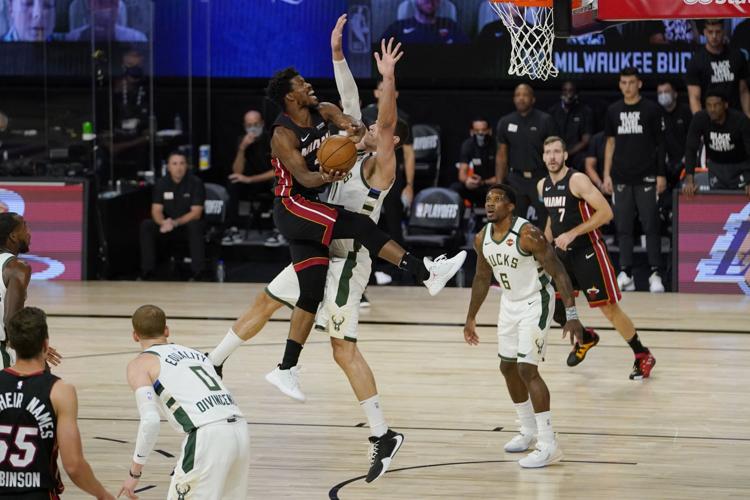 Heat 103, Bucks 94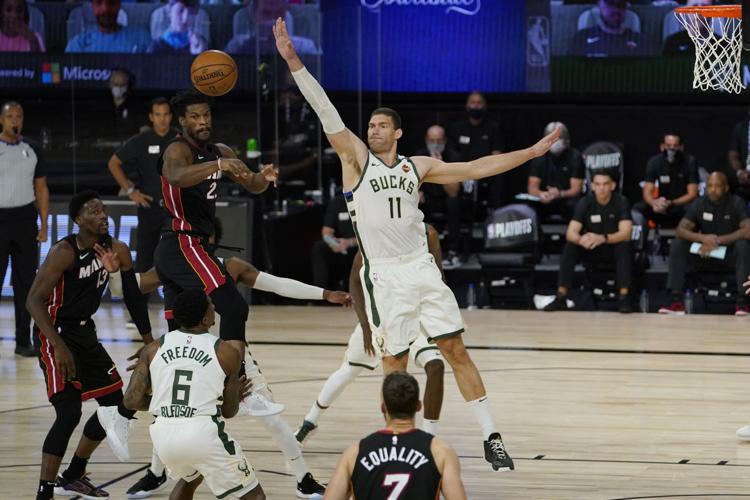 Heat 103, Bucks 94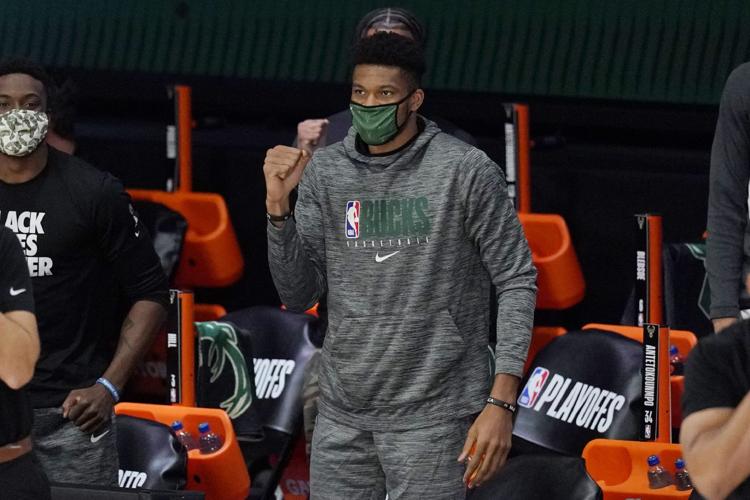 Giannis Antetokounmpo on bench as Heat eliminate Bucks, AP photo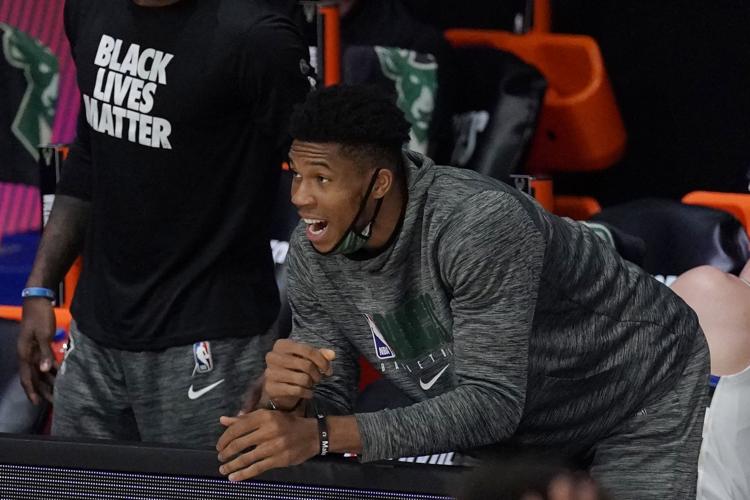 Heat 103, Bucks 94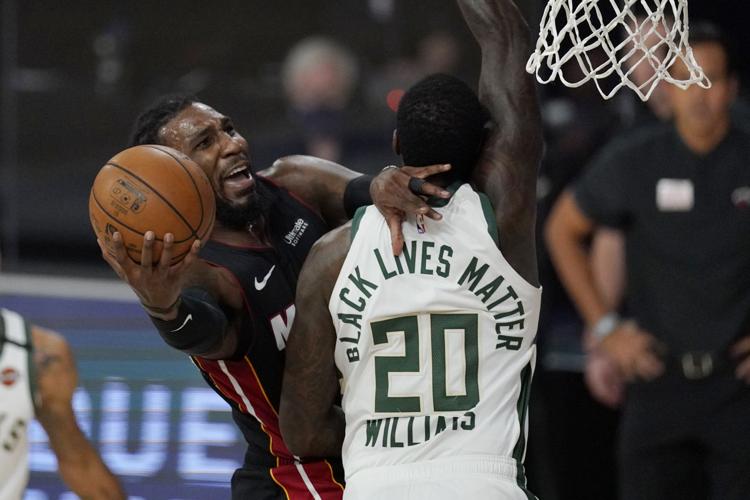 Heat 103, Bucks 94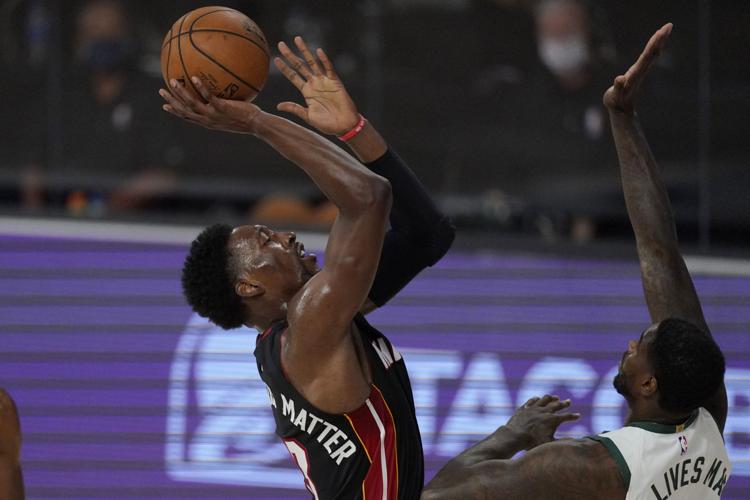 Heat 103, Bucks 94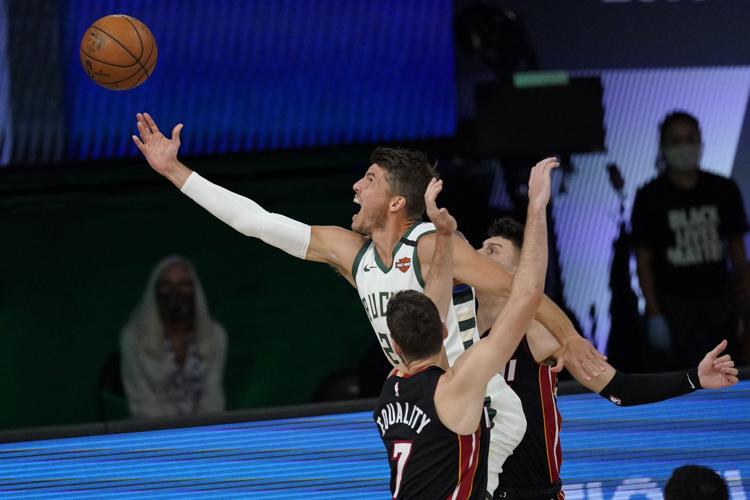 Heat 103, Bucks 94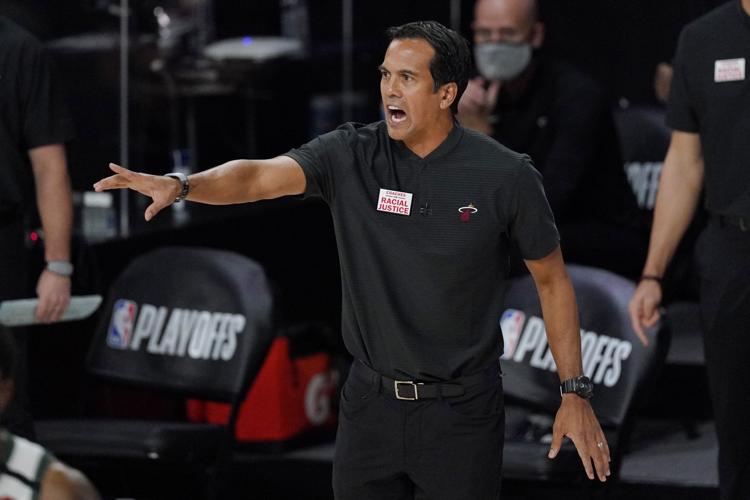 Heat 103, Bucks 94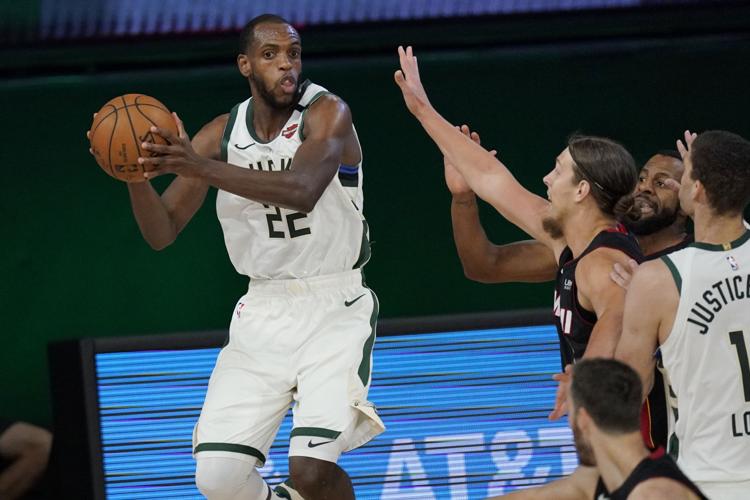 Heat 103, Bucks 94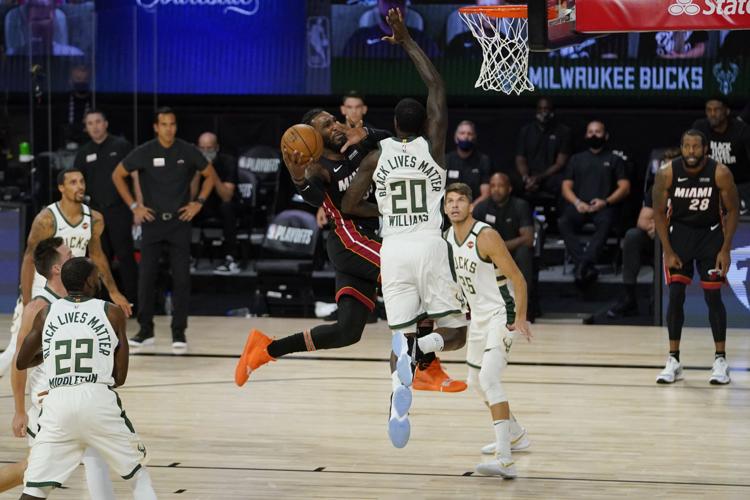 Heat 103, Bucks 94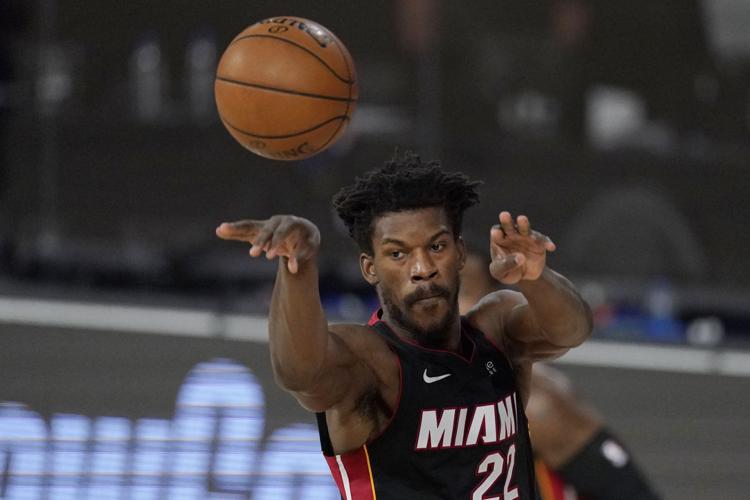 Heat 103, Bucks 94
Heat 103, Bucks 94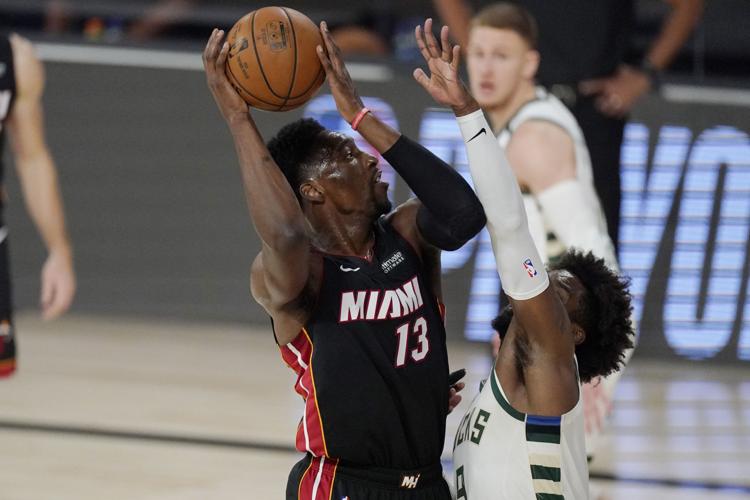 Heat 103, Bucks 94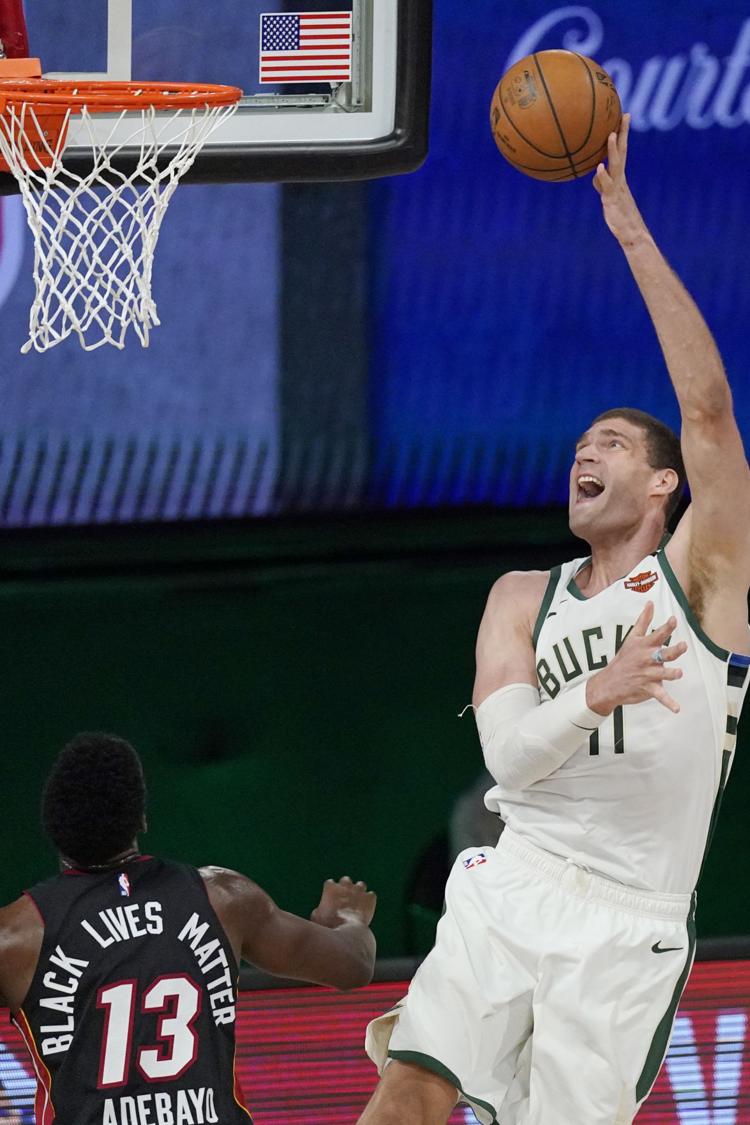 Heat 103, Bucks 94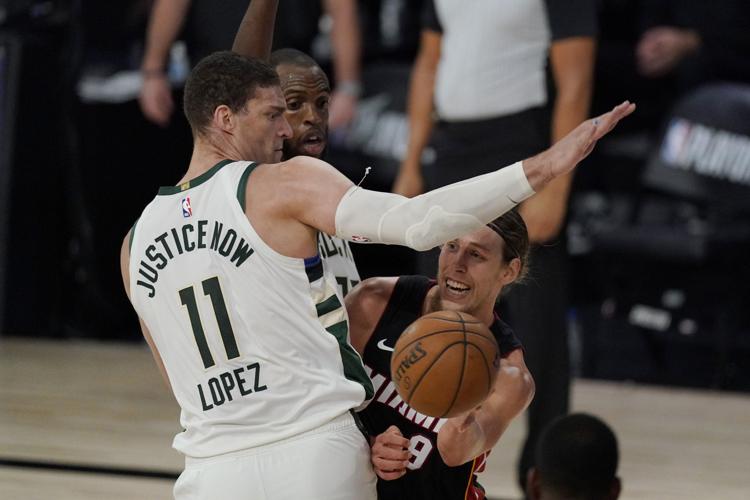 Heat 103, Bucks 94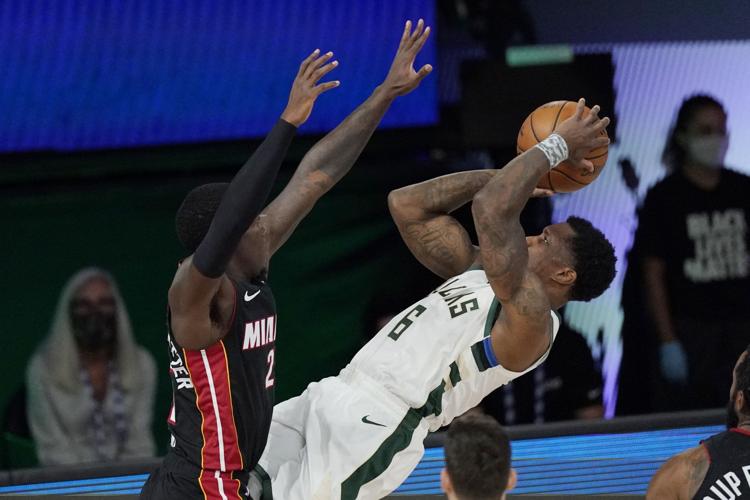 Heat 103, Bucks 94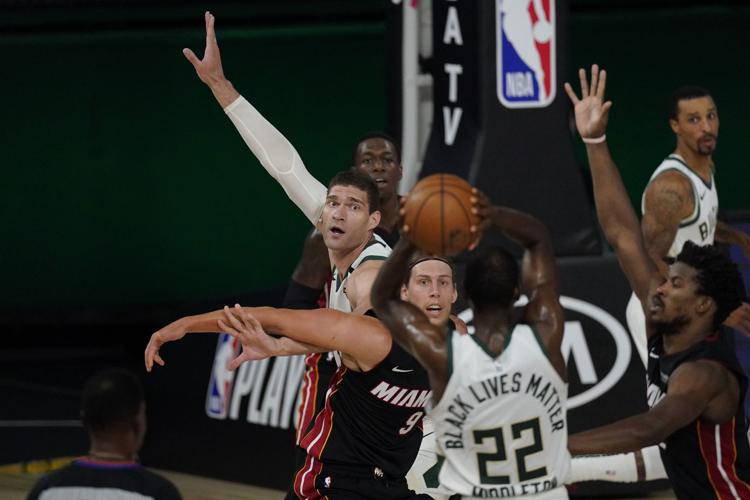 Heat 103, Bucks 94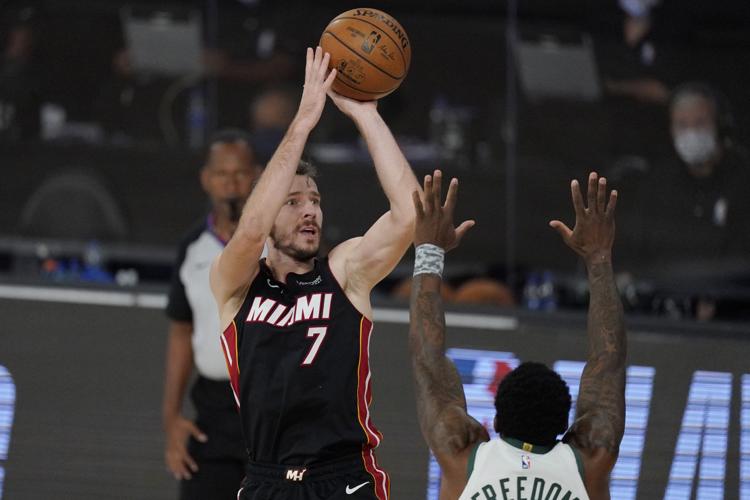 Heat 103, Bucks 94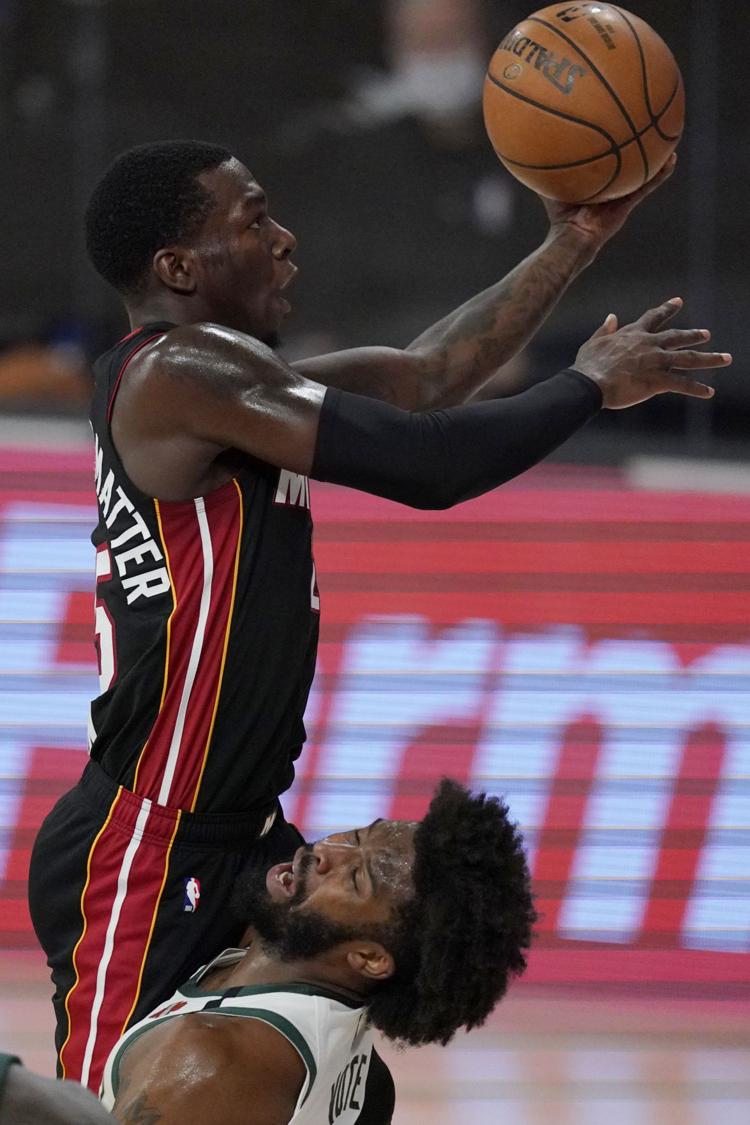 Heat 103, Bucks 94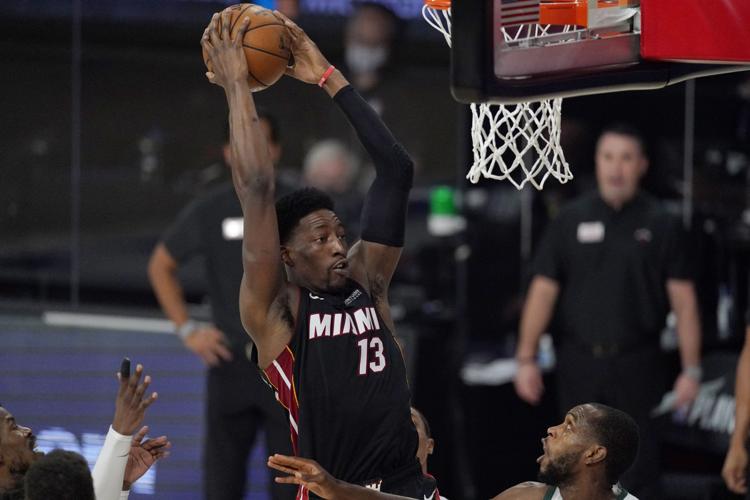 Heat 103, Bucks 94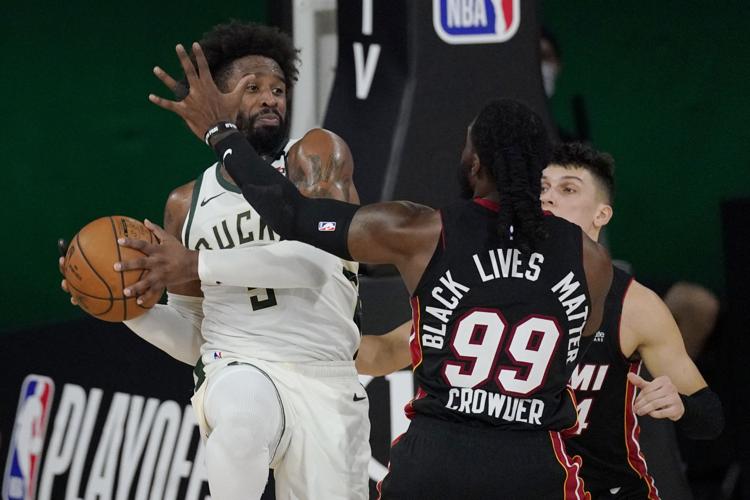 Heat 103, Bucks 94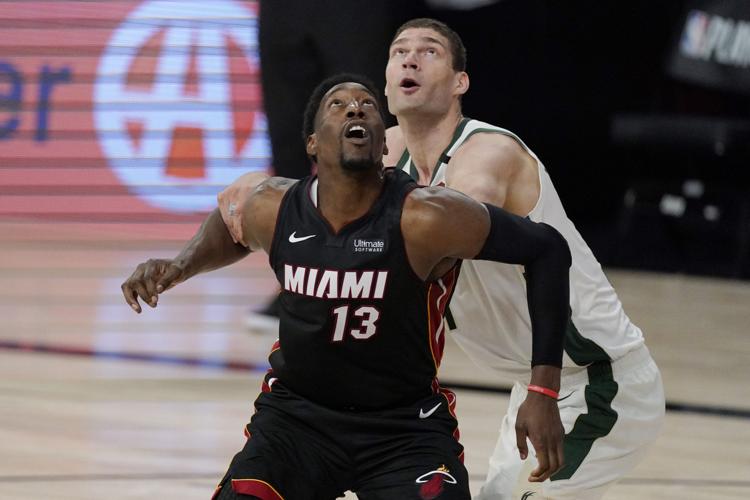 Heat 103, Bucks 94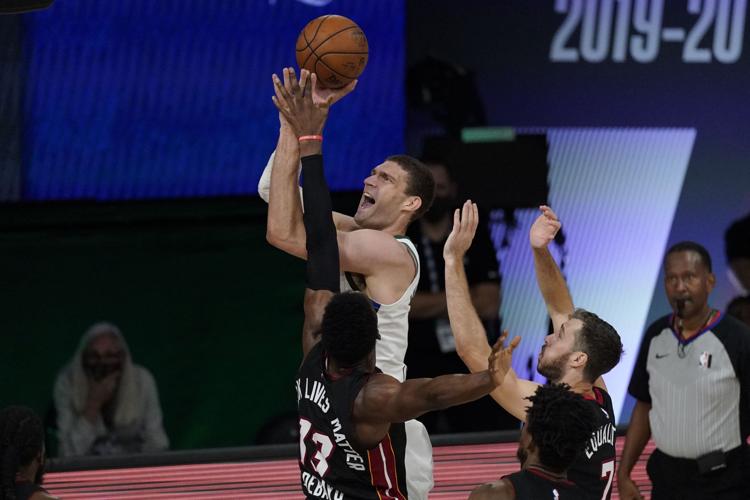 Heat 103, Bucks 94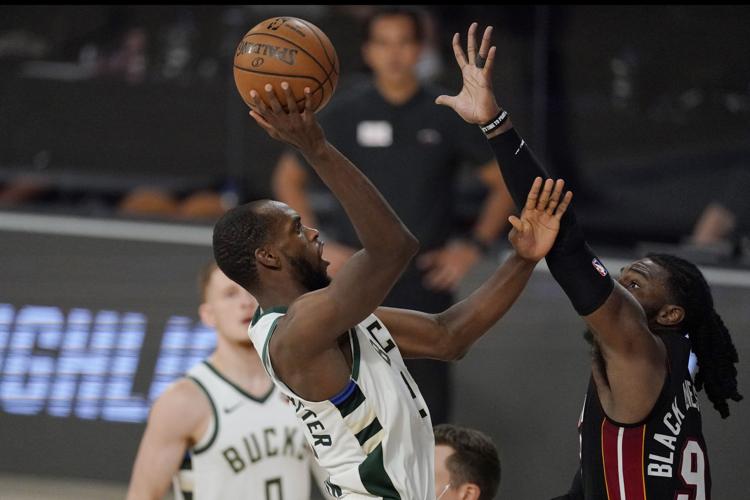 Heat 103, Bucks 94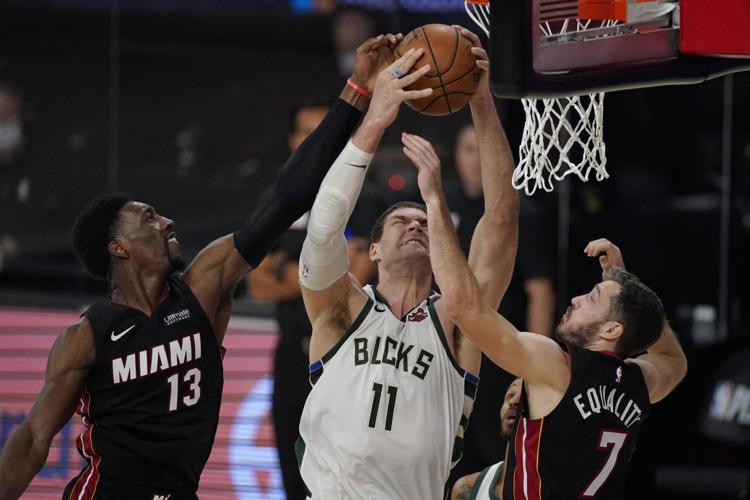 Heat 103, Bucks 94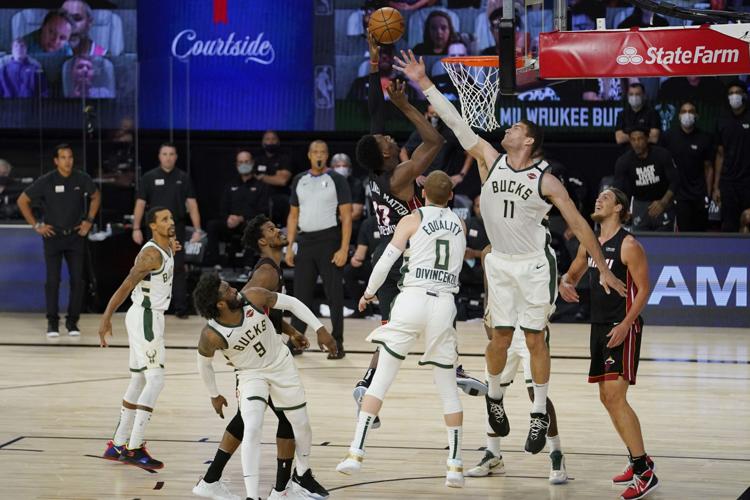 Heat 103, Bucks 94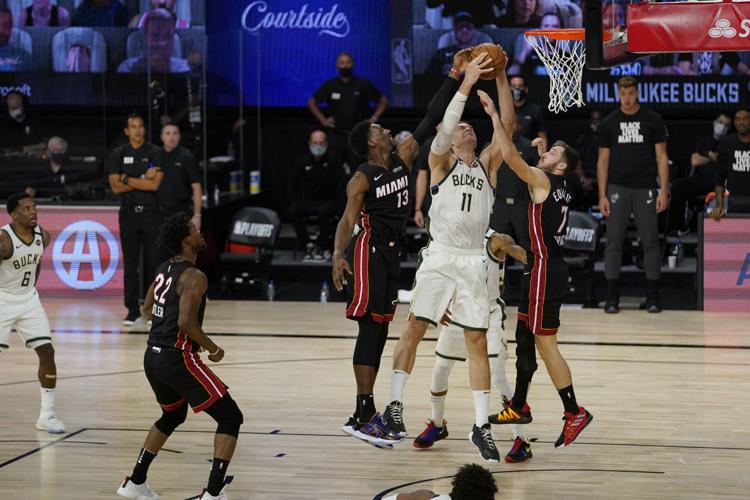 Heat 103, Bucks 94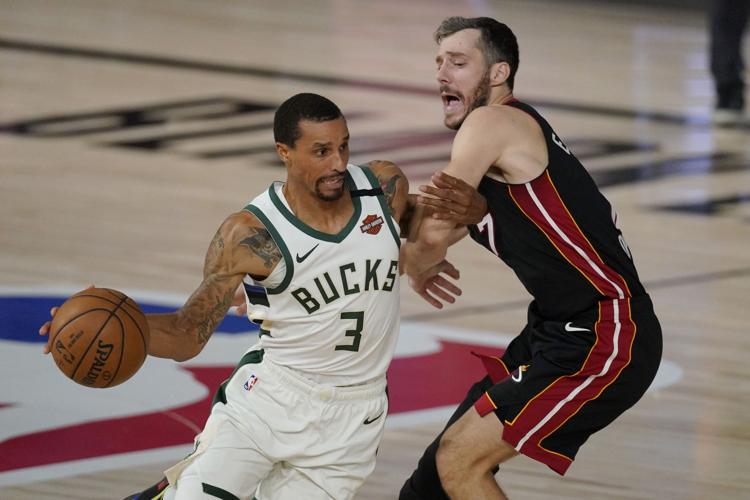 Heat 103, Bucks 94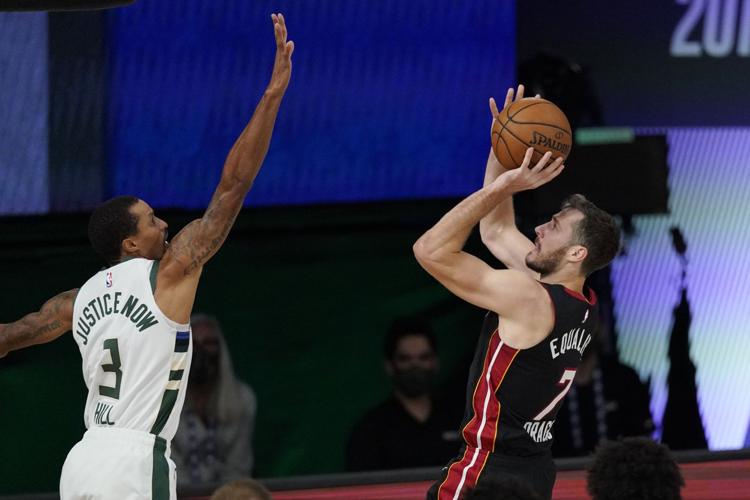 Heat 103, Bucks 94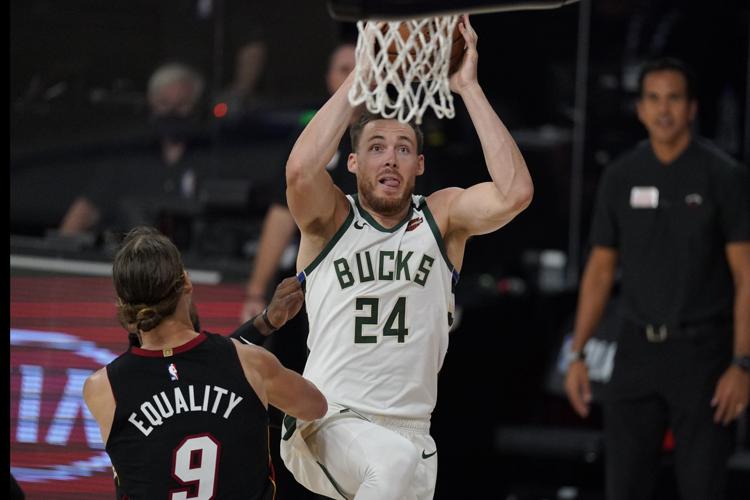 Heat 103, Bucks 94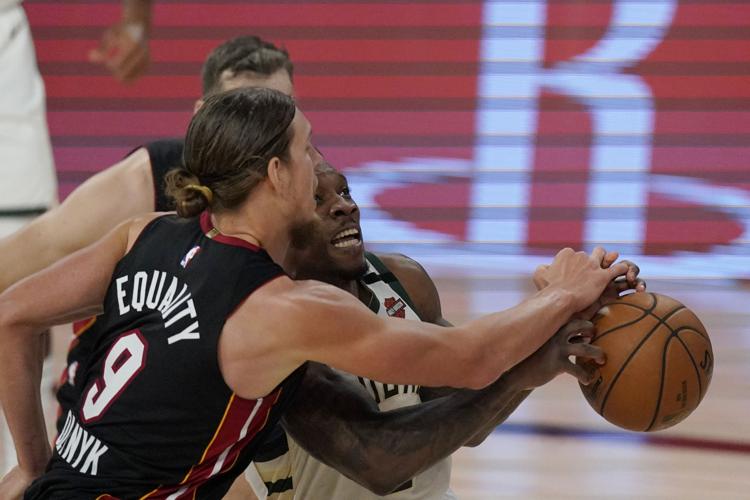 Heat 103, Bucks 94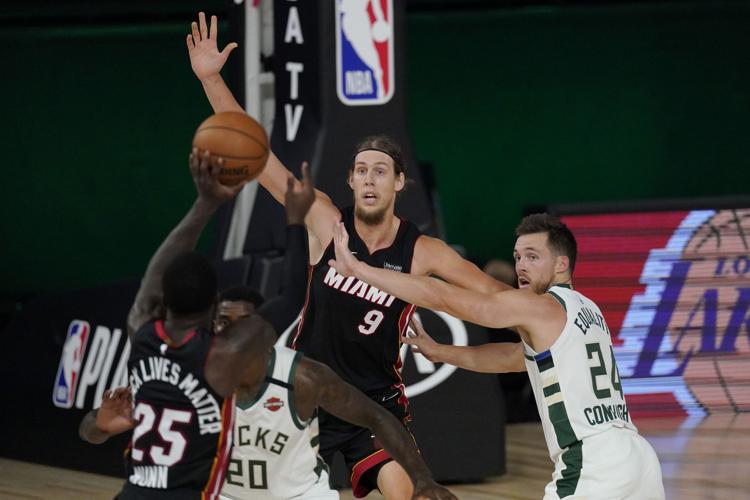 Heat 103, Bucks 94
Heat 103, Bucks 94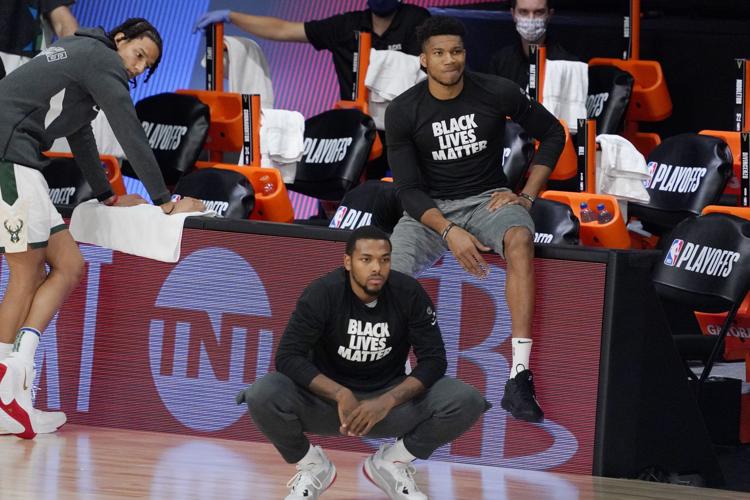 Tom Oates, who retired as a full-time columnist, has returned to write occasional columns for the State Journal.
Be the first to know
Get local news delivered to your inbox!