MILWAUKEE — In bold moves to remake their roster and entice 2-time NBA MVP Giannis Antetokounmpo to sign a supermax contract extension, the Milwaukee Bucks acquired New Orleans Pelicans guard Jrue Holiday and Sacramento Kings forward Bogdan Bogdanovic, according to multiple reports.
In addition to the blockbuster deals overnight, Bucks guard Wesley Matthews, a former Madison Memorial athlete and a 12-year NBA veteran, declined his $2.7 million player option for 2020-21 on Monday and will become an unrestricted free agent, available to sign with any team when the league's free agency period gets underway Friday evening.
ESPN's Adrian Wojnarowski reported that for Holiday, Milwaukee is sending New Orleans a package that includes Eric Bledsoe, George Hill and three first-round picks, and a pair of draft pick swaps that make the deal similar to what the Pelicans received from the Lakers last season in the deal that sent Anthony Davis to Los Angeles.
Wojnarowski also reported that the Bucks and Kings reached agreement in principle on a sign-and-trade that will bring Bogdanovic and Justin James to the Bucks, in return for Donte DiVincenzo, D.J. Wilson and Ersan Ilyasova.
Both Holiday and Bogdanovic address Milwaukee's need for shooting around Antetokounmpo, and Holiday is one of the best defenders in the league, Wojnarowski said.
The trade of Holiday was the second blockbuster involving a point guard since the league allowed transactions to begin again Monday. Chris Paul was traded to the Phoenix Suns by the Oklahoma City Thunder earlier Monday; Paul and Holiday had been mentioned throughout the offseason as point guards who could be moved and were expected to be in high demand.
The Pelicans gave Holiday, 29, a five-year, $126 million contract in the summer of 2017. The 6-foot-3 Holiday averaged 19.1 points, 6.7 assists and 4.8 rebounds per game last season.
The Bucks signed Matthews, 34, to a one-year, $2.5 million contract last summer, hoping his defensive presence and his 3-point shooting would be a difference-maker after Milwaukee was eliminated by eventual-champion Toronto in the Eastern Conference finals.
In 67 regular-season games, he averaged 7.4 points, 2.5 rebounds and 1.4 assists per game while making 36.4% of his 3-point attempts. In 10 playoff games, he averaged 7.2 points on 42.1% shooting, including 39.5% from beyond the arc.
Matthews will draw plenty of interest around the league but the Bucks present the best financial opportunity for him. Milwaukee has the ability to pay him more than any other team — 120% over his previous season's salary — and also have either all or part of its $3.67 million bi-annual or $5.7 mid-level exceptions to offer.
What to do with Matthews is just one of the decisions Bucks general manager Jon Horst has to make this week as the NBA reopened for business in advance of the Dec. 22 season opener.
The league's offseason trade moratorium was lifted Monday afternoon and the annual draft will take place Wednesday night, followed by the start of free agency on Friday. On top of all that, Sunday marks the first day Horst can offer forward Giannis Antetokounmpo a supermax contract extension.
Surrounding Antetokounmpo with the talent necessary for a legitimate championship run is Horst's top priority but won't be easy with eight guaranteed contracts that put the Bucks over the $109.1 million salary cap before Horst could make his first deal Monday.
Holiday is due to earn $25.4 million this season and holds a $26.3 million player option for next season. Therein lies the gamble for the Bucks: There's no guarantee that Holiday will stay more than a year, and Antetokounmpo's future in Milwaukee remains in at least some question as well.
And it's now almost certain that the Bucks will have to fill out their roster for this season with several minimum-salary players, since they'll owe about $86 million to just Antetokounmpo, Khris Middleton and Holiday this season.
"There's a lot of different ways you can look at flexibility in our league," Horst said during a conference call with reporters Monday afternoon, before the deals were reported. "The clearest way is just when you have massive cap space and you can kind of go do whatever you want to do. You kind of have the freedom to operate but usually the teams that have that don't have any good players.
"The other way is to have a lot of good players, which we have, to have a really good team, hopefully have draft picks intact, have contracts that are movable, have groups that can be creative and navigate and manage kind of the rules of our league and really kind of create your flexibility and options based on what you have, so when you're good, you can continue to push that envelope and get better.
"That's where we live right now. That's the group that we are. We have a really good team. We have a lot of good players. We have draft picks that are at our disposal and most importantly, we have an ownership group that is willing to resource and finance this team to be as successful as possible to win championships. Everyone is all in on trying to push this thing to bring multiple NBA championships here in Milwaukee."
Making the moves necessary to get the Bucks over the hump and into the NBA Finals for the first time since 1974 will require a combination of creativity from Horst and a willingness from the team's ownership group to go into the luxury tax.
"Nothing is off the table," Horst said.
The deals eliminated Horst's concern with Wednesday's draft, in which the Bucks had just one selection — the 24th overall — that now belongs to the Pelicans.
With salary cap limitations and a short amount of time to get things done, this is shaping up to be perhaps the most hectic and important week of Horst's professional life but he's confident that he and his staff are ready to embrace the challenge.
"It's all coming to a head here. ... It's all going to happen here in the next couple days," Horst said. "It'll be a fun, exciting, hopefully very newsworthy period of time here for Bucks basketball."
---
The Associated Press contributed to this report.
---
Photos: Heat end Bucks' season as Giannis Antetokounmpo looks on
Photos: Heat end Bucks' season as Giannis Antetokounmpo looks on
Heat 103, Bucks 94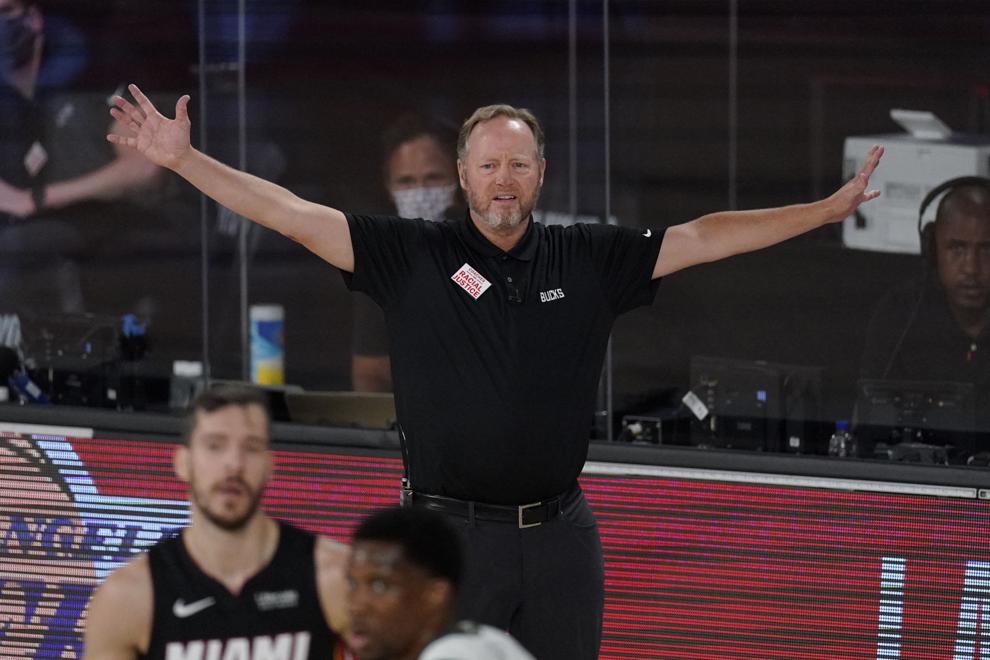 Heat 103, Bucks 94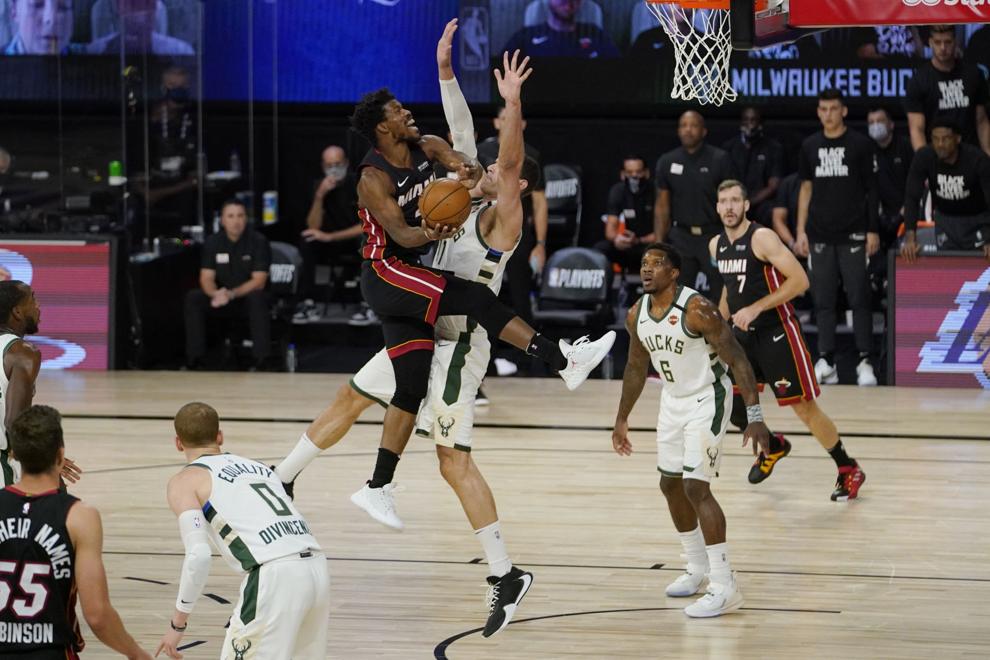 Heat 103, Bucks 94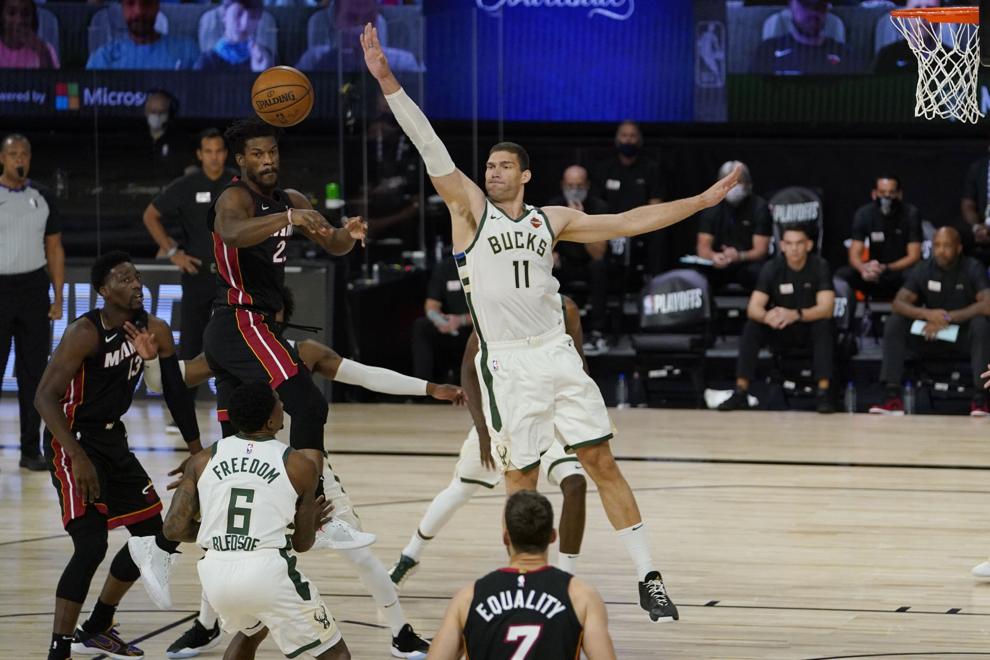 Heat 103, Bucks 94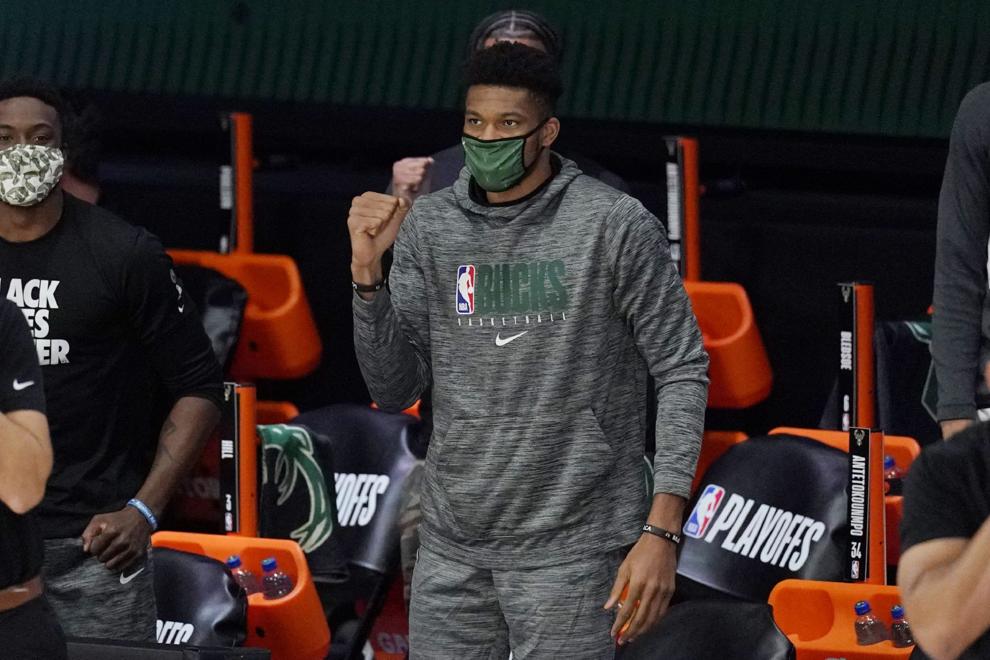 Giannis Antetokounmpo on bench as Heat eliminate Bucks, AP photo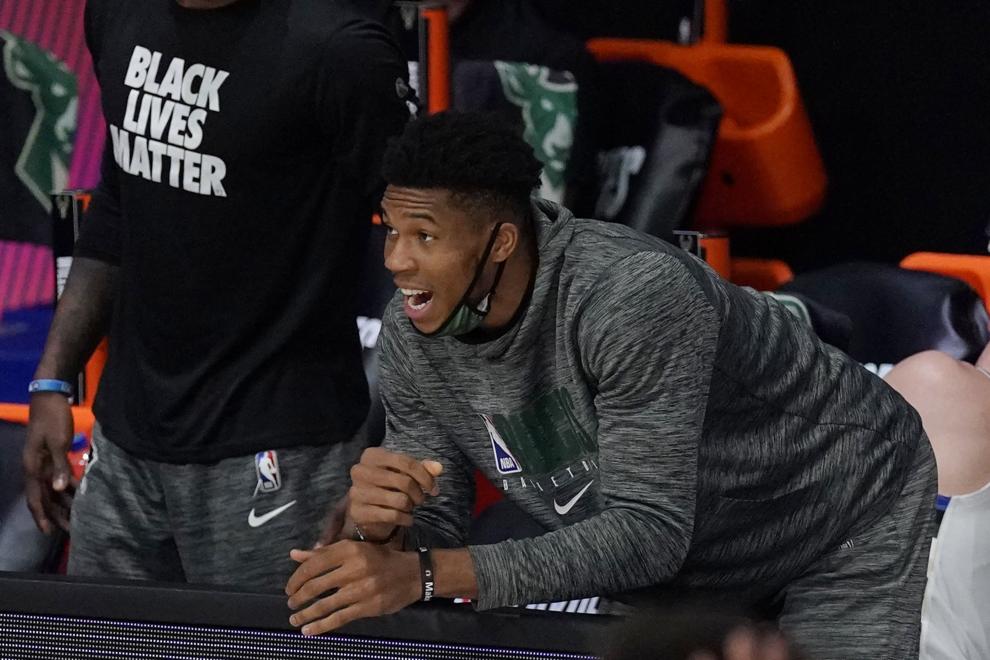 Heat 103, Bucks 94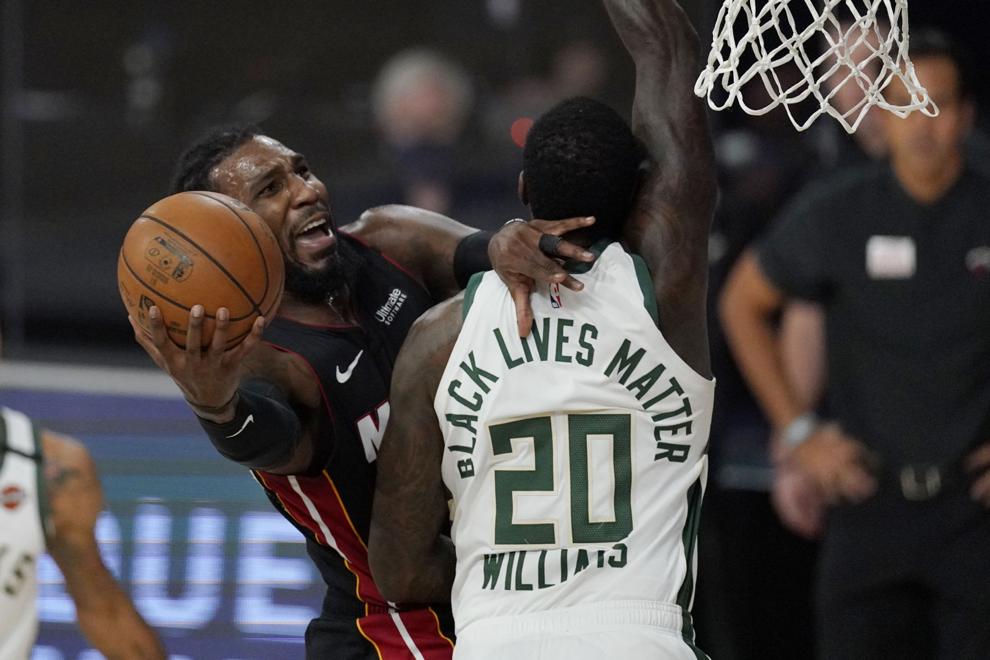 Heat 103, Bucks 94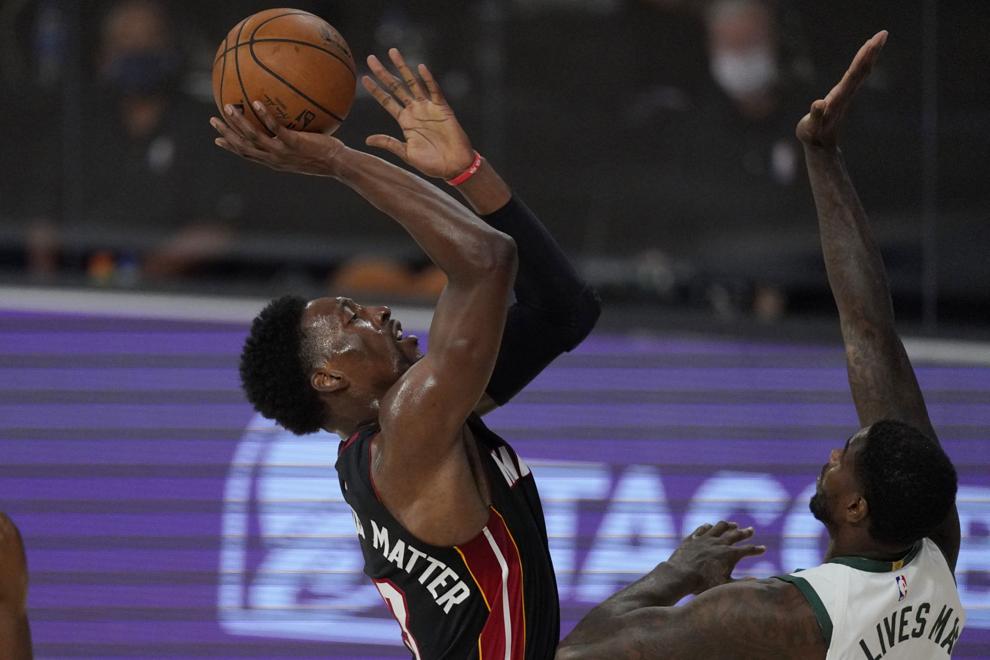 Heat 103, Bucks 94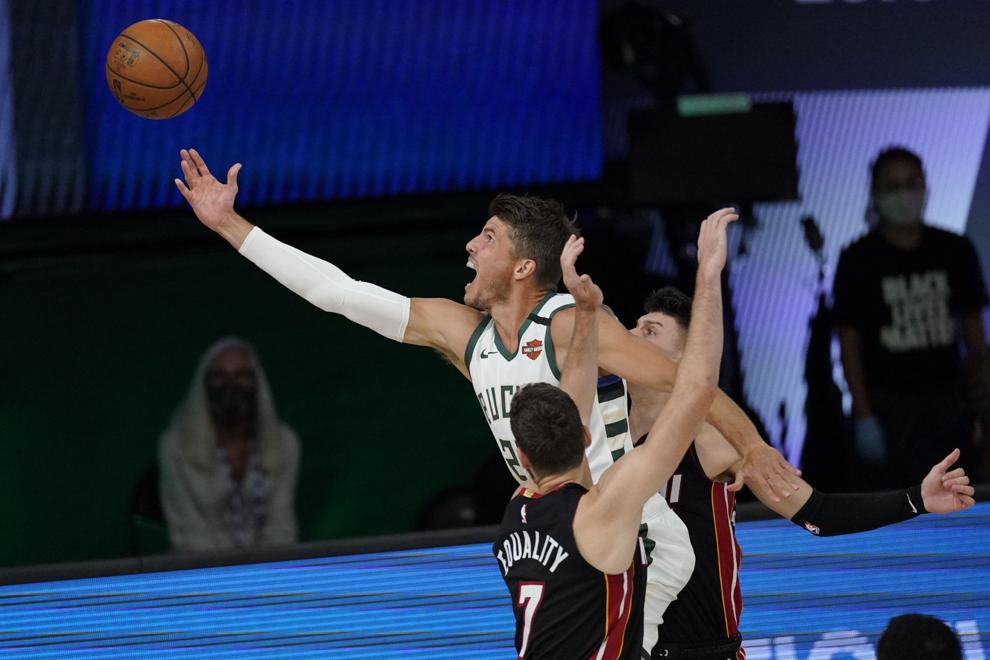 Heat 103, Bucks 94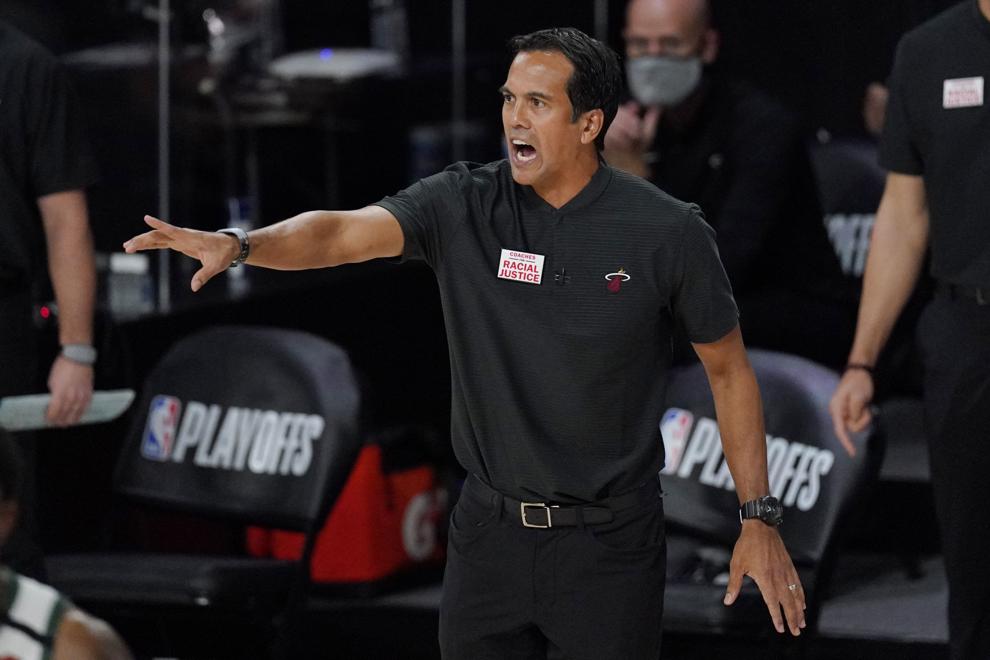 Heat 103, Bucks 94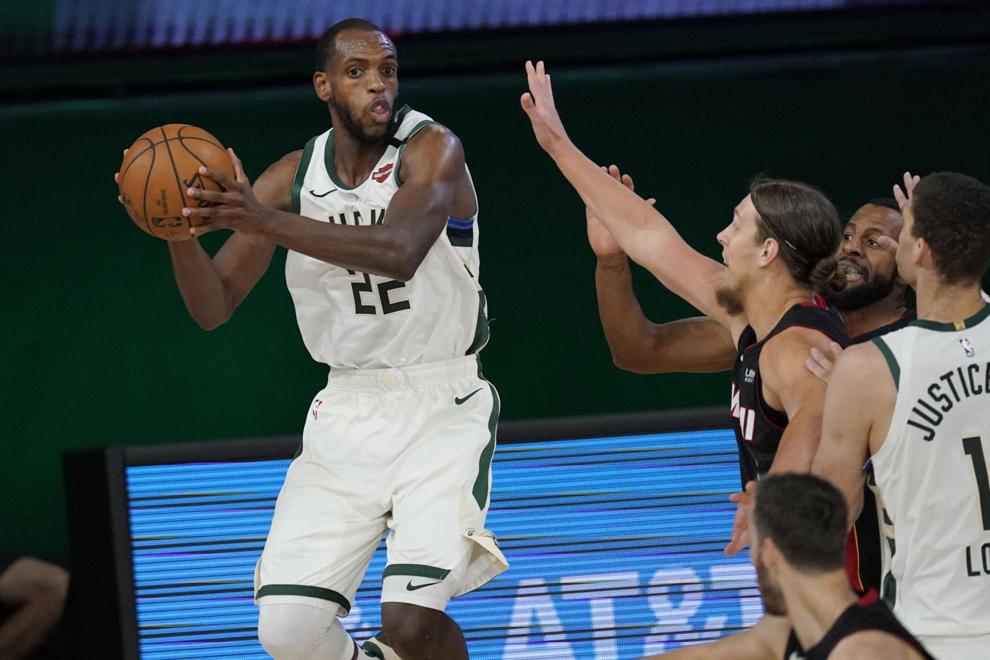 Heat 103, Bucks 94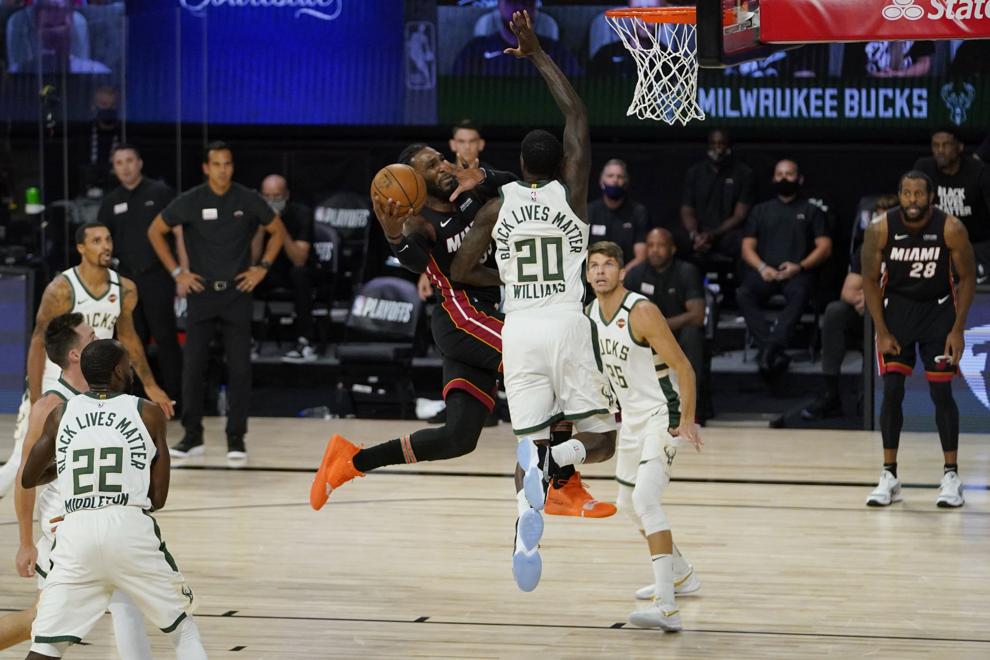 Heat 103, Bucks 94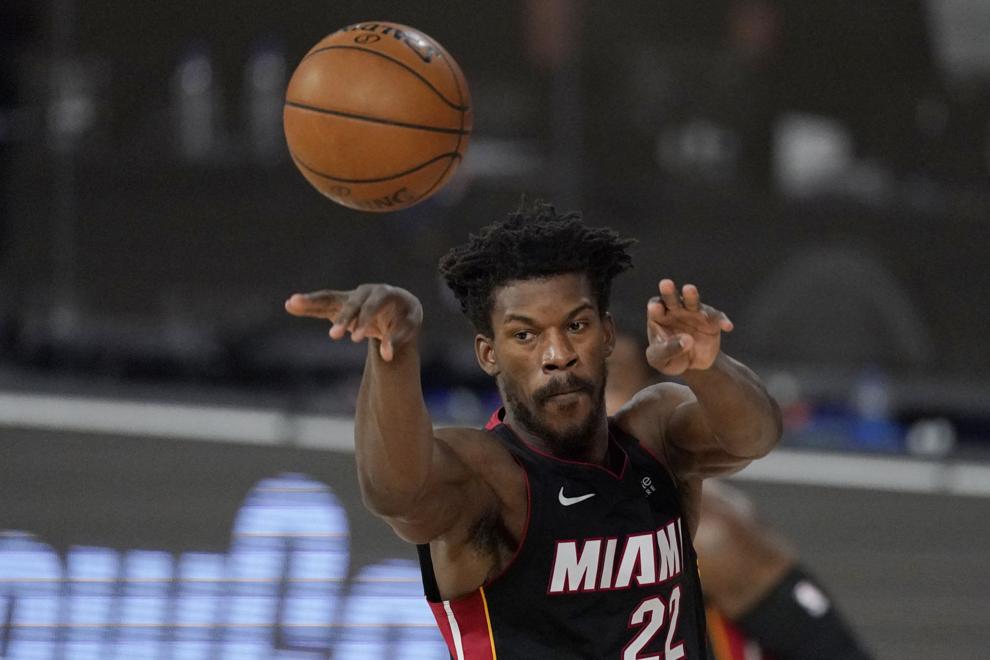 Heat 103, Bucks 94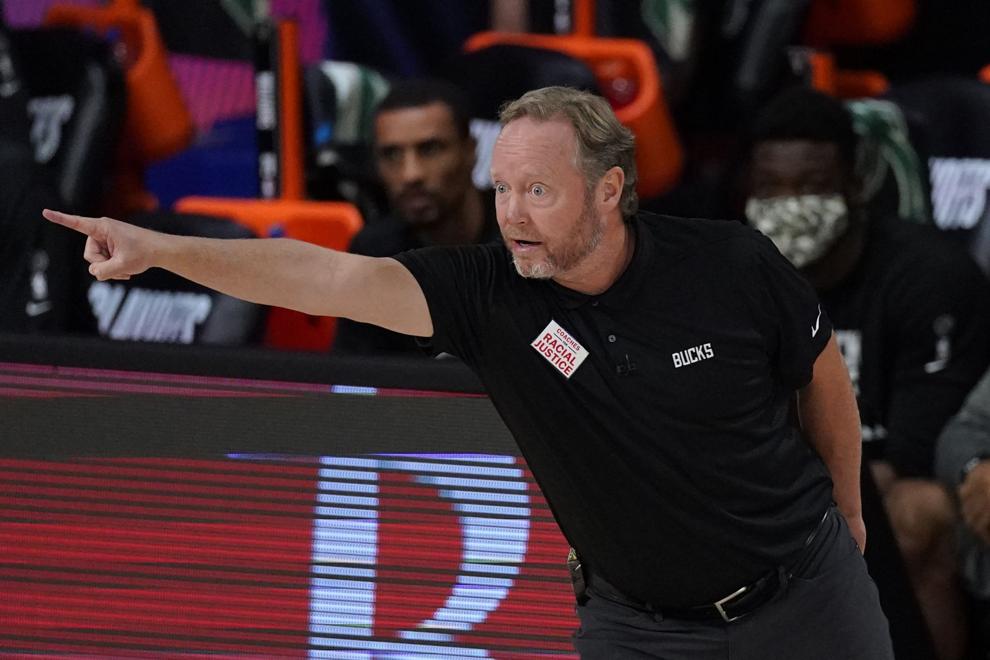 Heat 103, Bucks 94
Heat 103, Bucks 94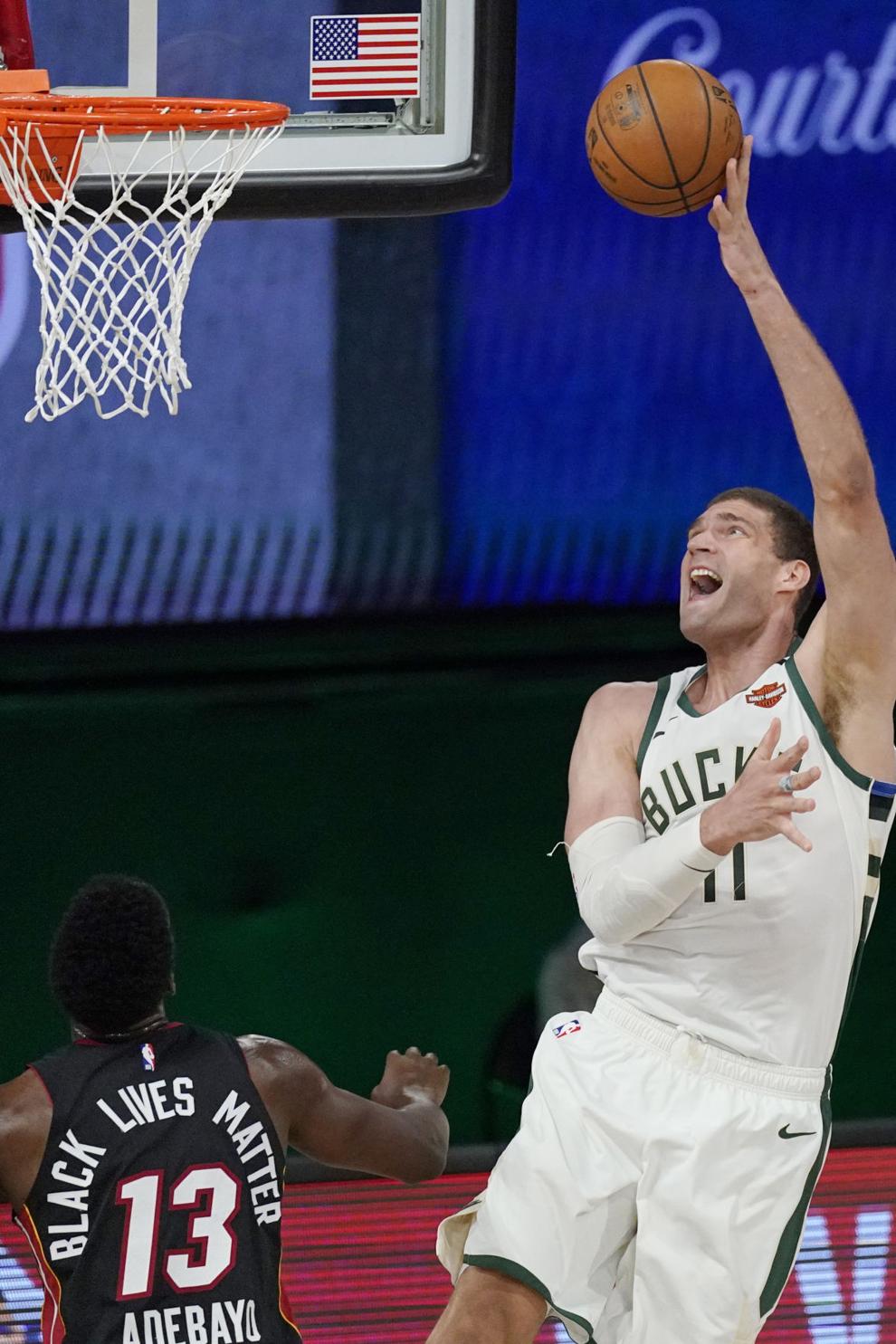 Heat 103, Bucks 94
Heat 103, Bucks 94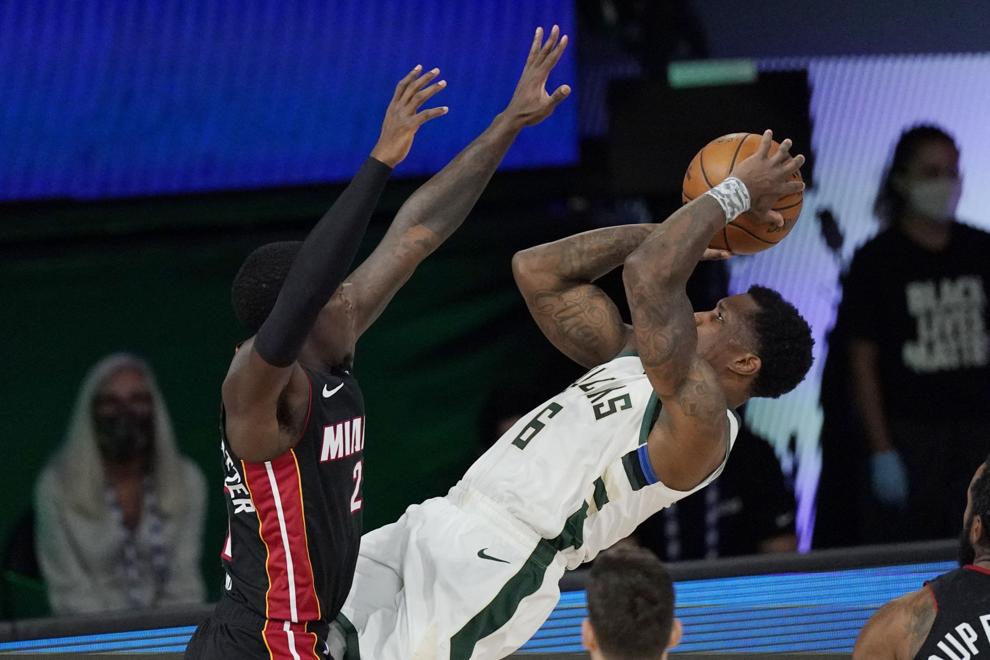 Heat 103, Bucks 94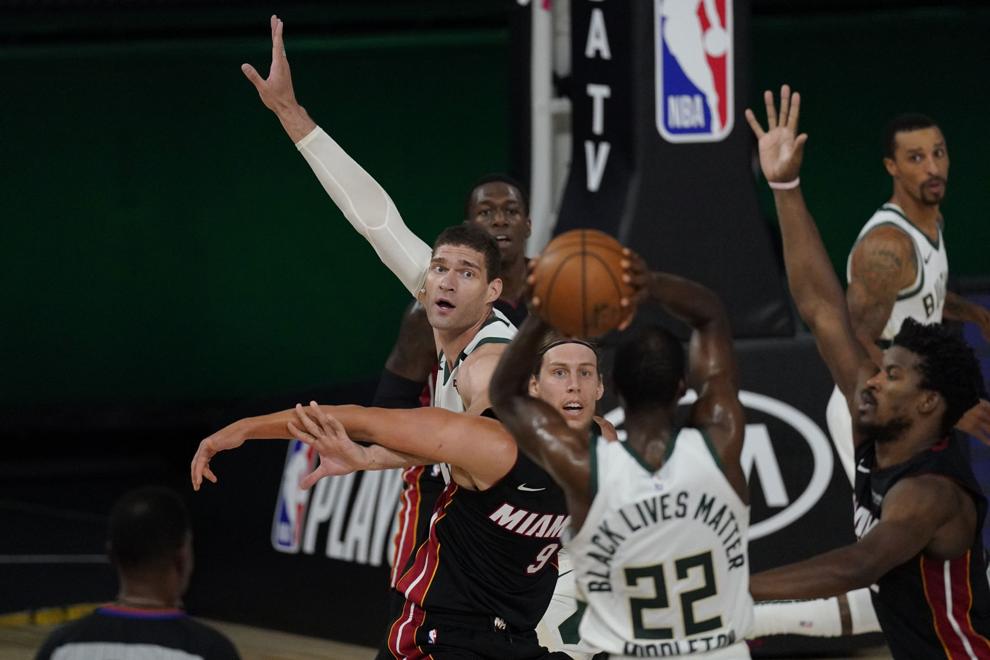 Heat 103, Bucks 94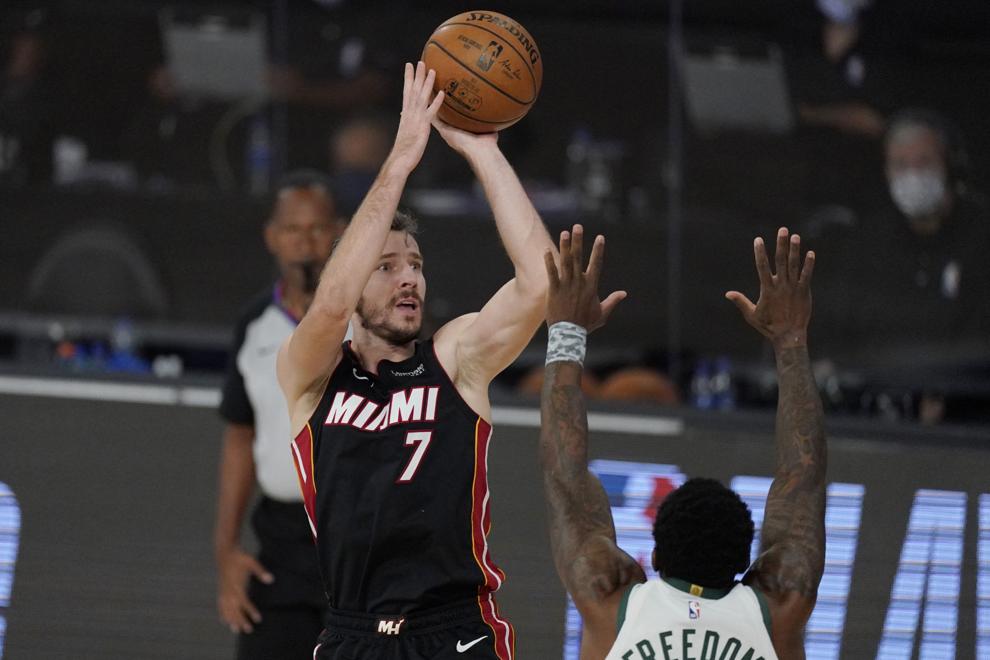 Heat 103, Bucks 94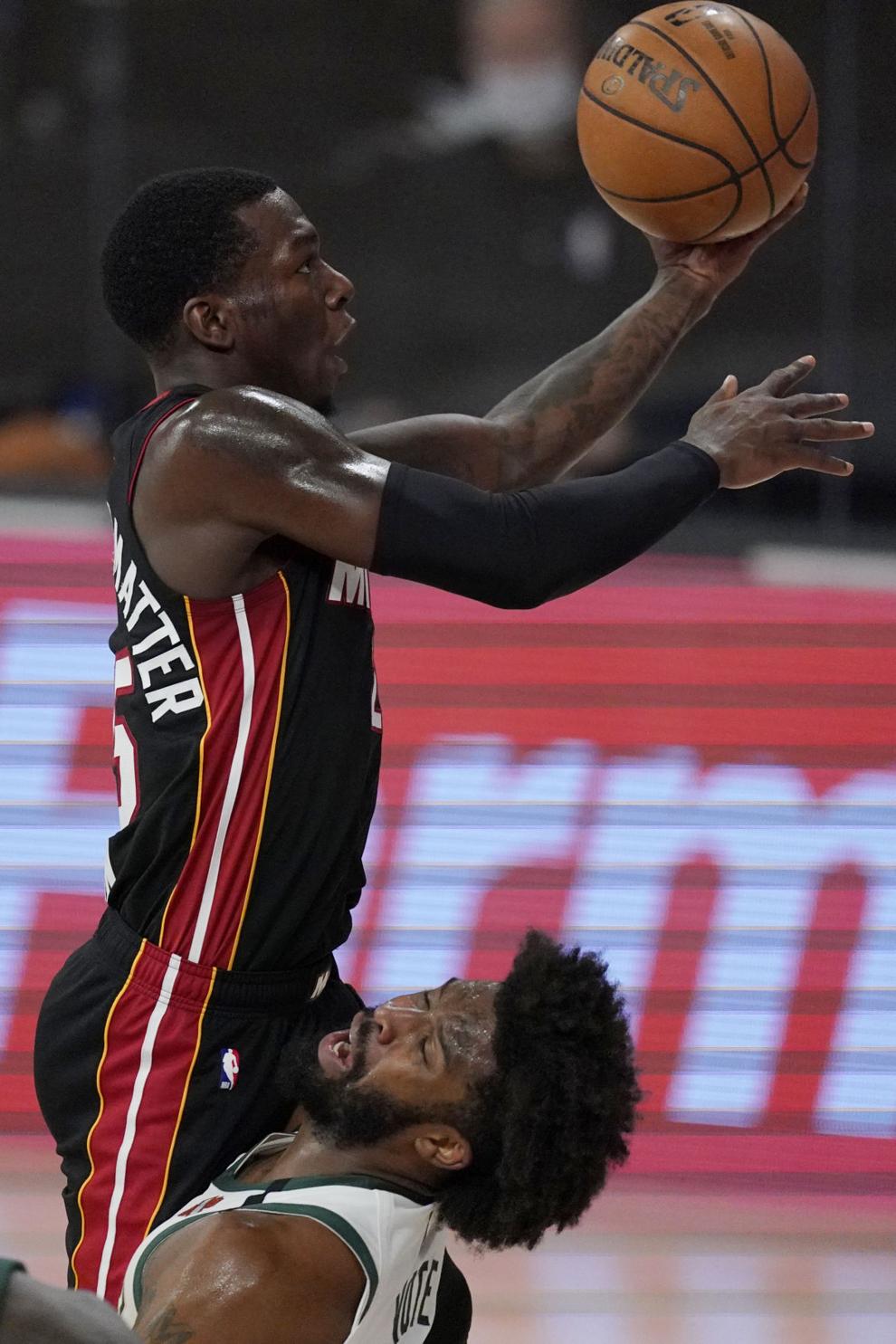 Heat 103, Bucks 94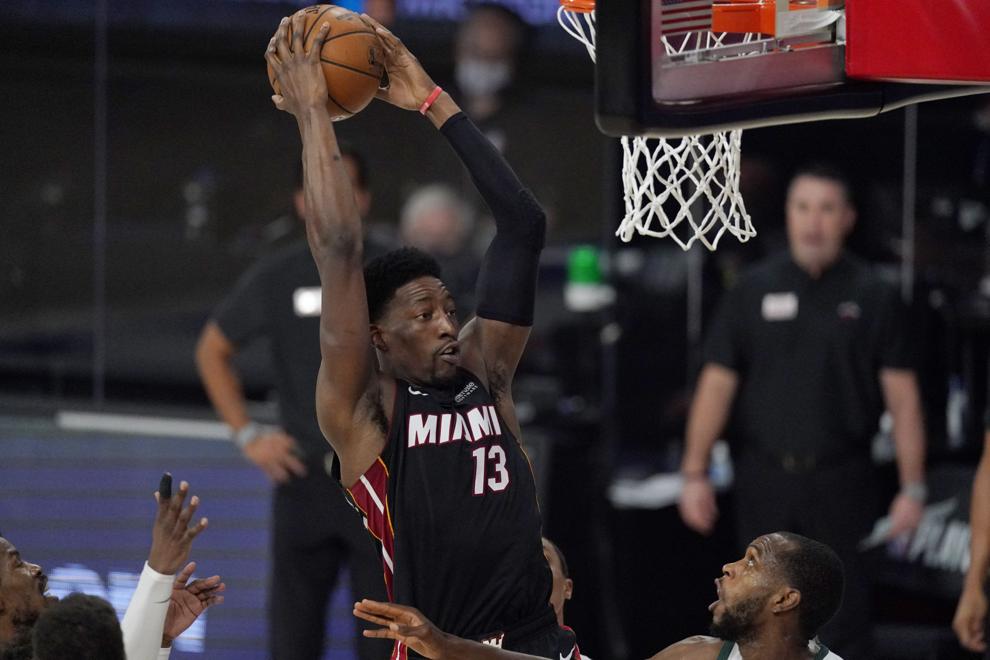 Heat 103, Bucks 94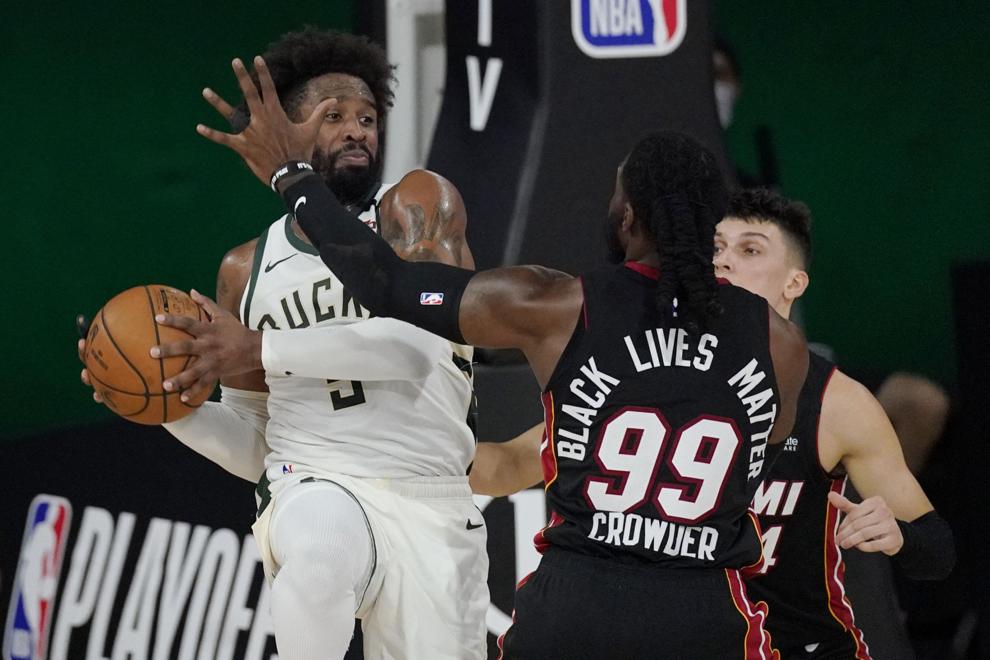 Heat 103, Bucks 94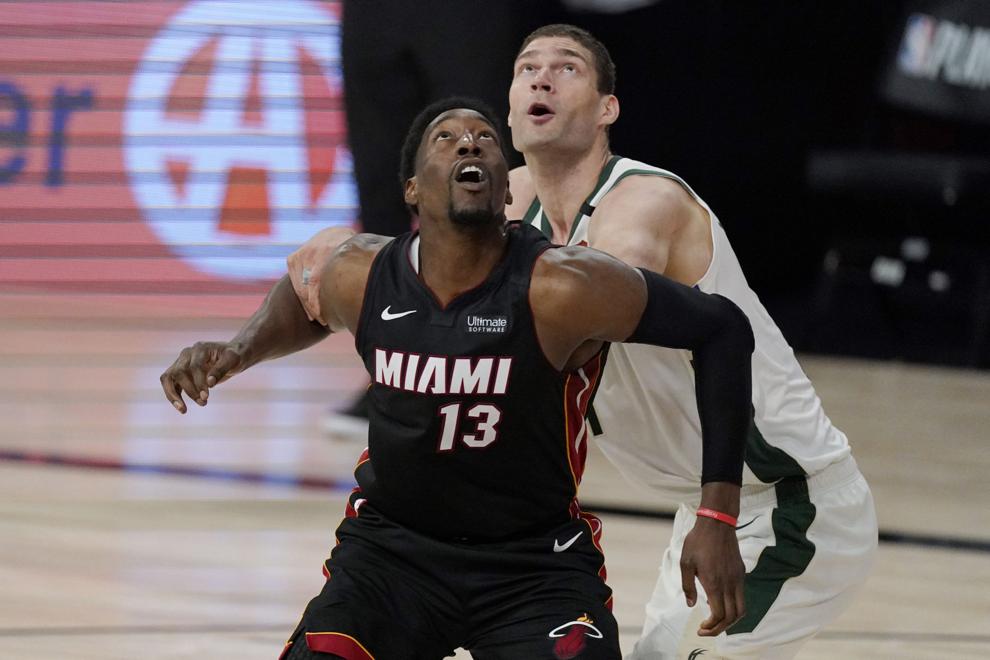 Heat 103, Bucks 94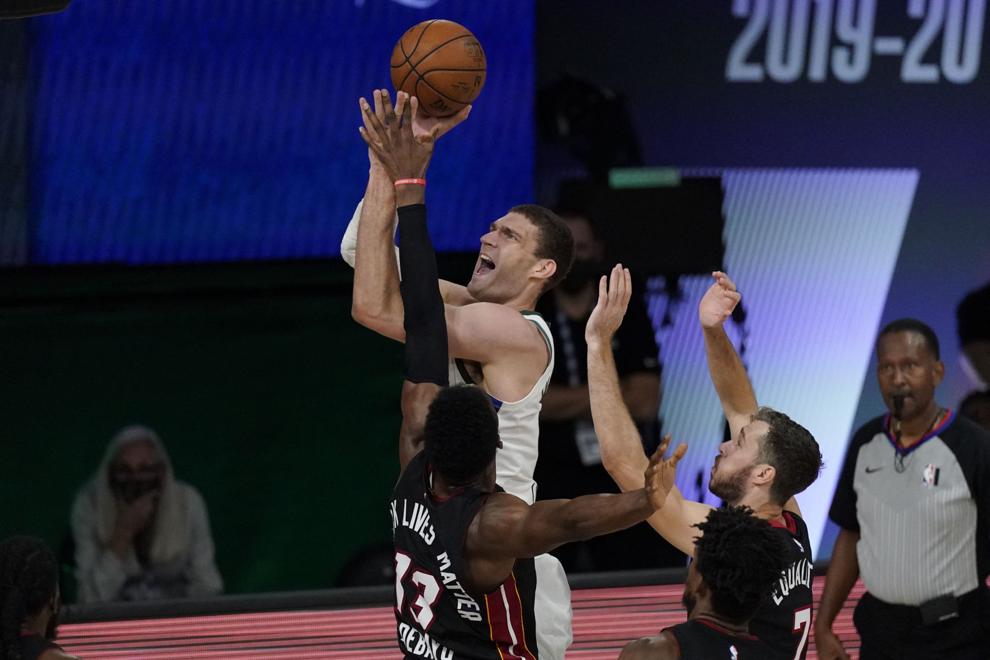 Heat 103, Bucks 94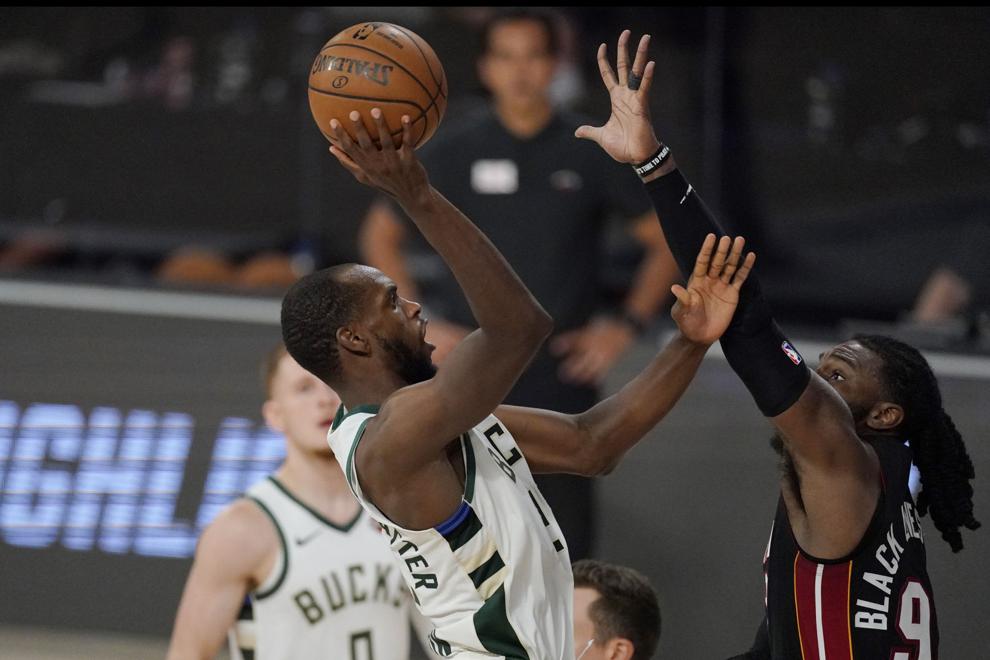 Heat 103, Bucks 94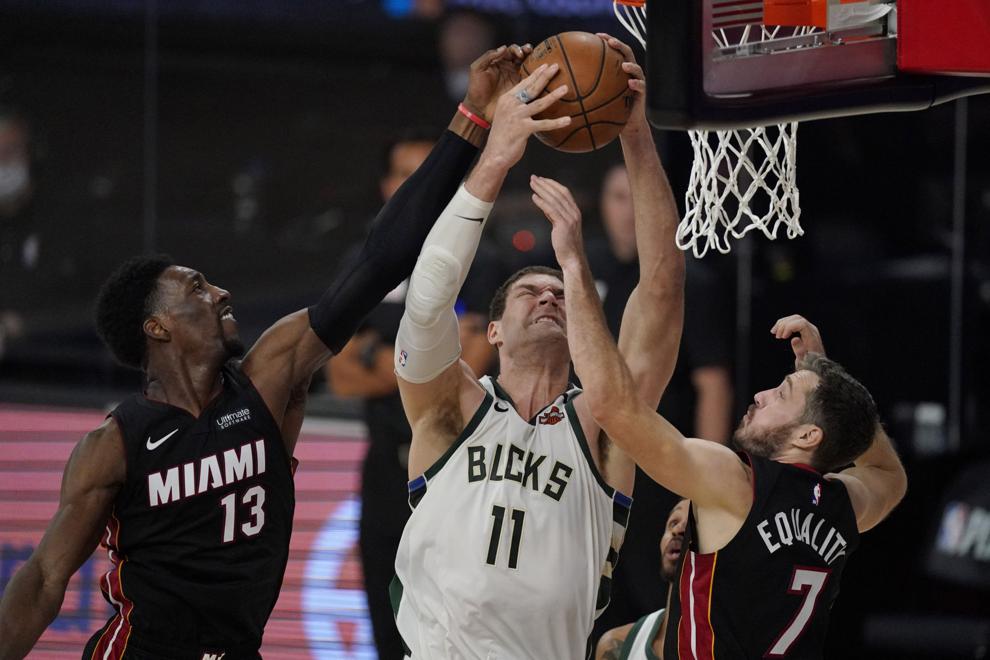 Heat 103, Bucks 94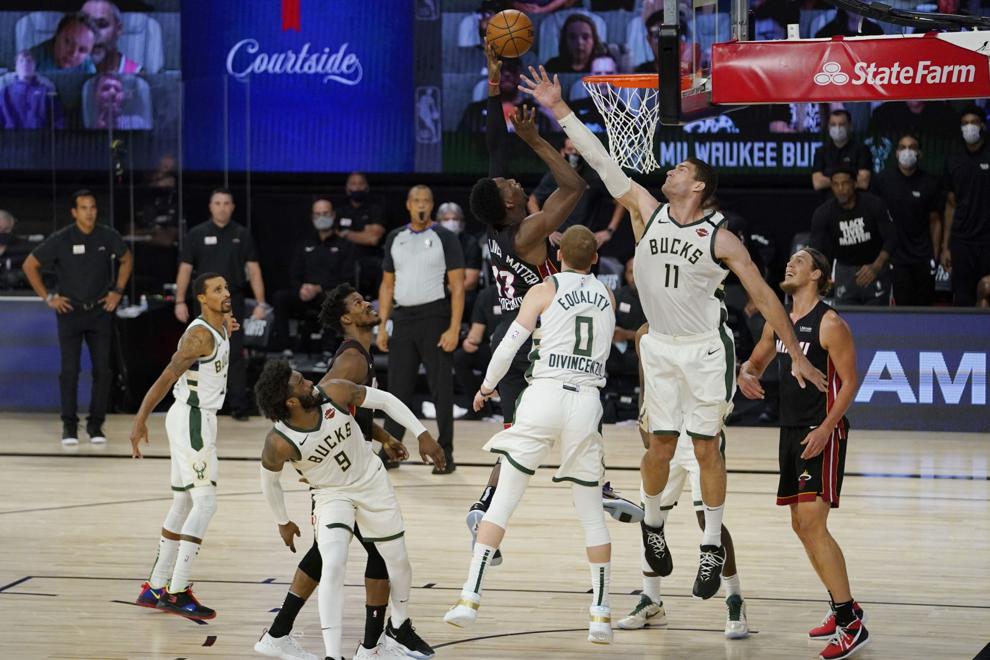 Heat 103, Bucks 94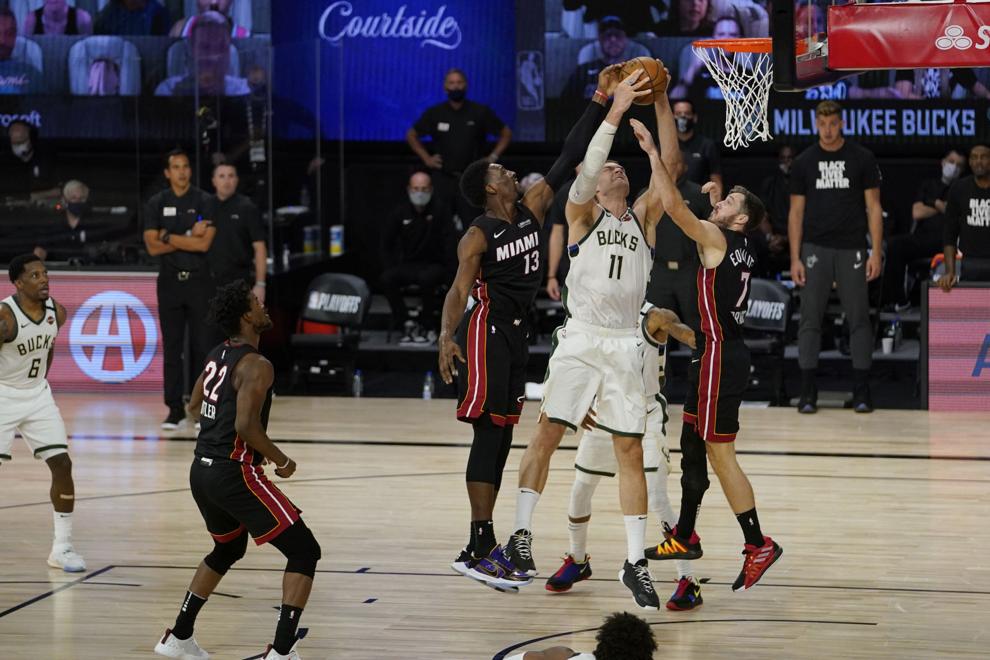 Heat 103, Bucks 94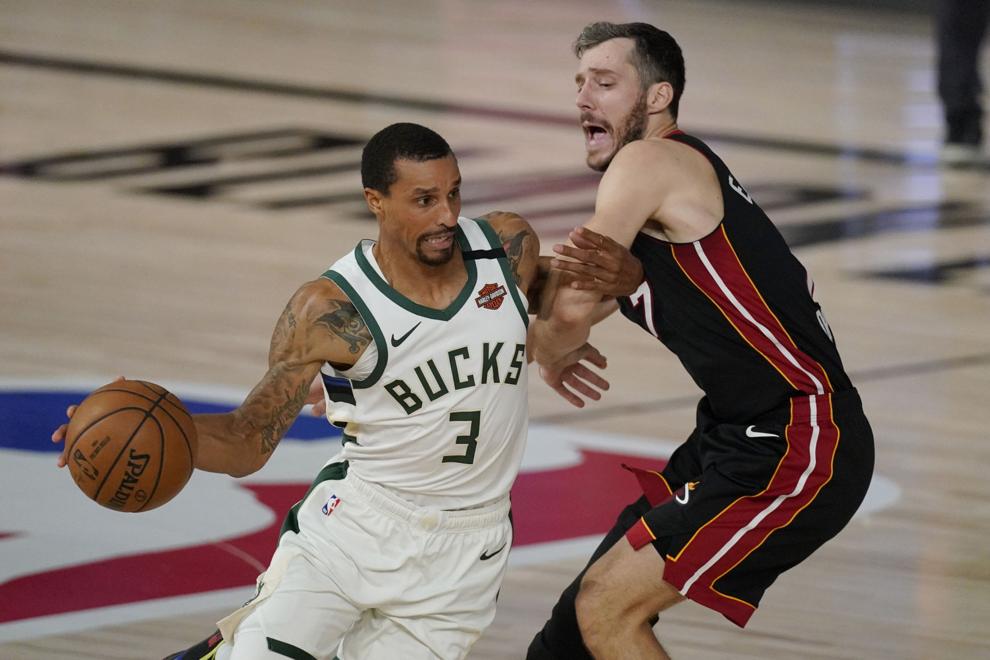 Heat 103, Bucks 94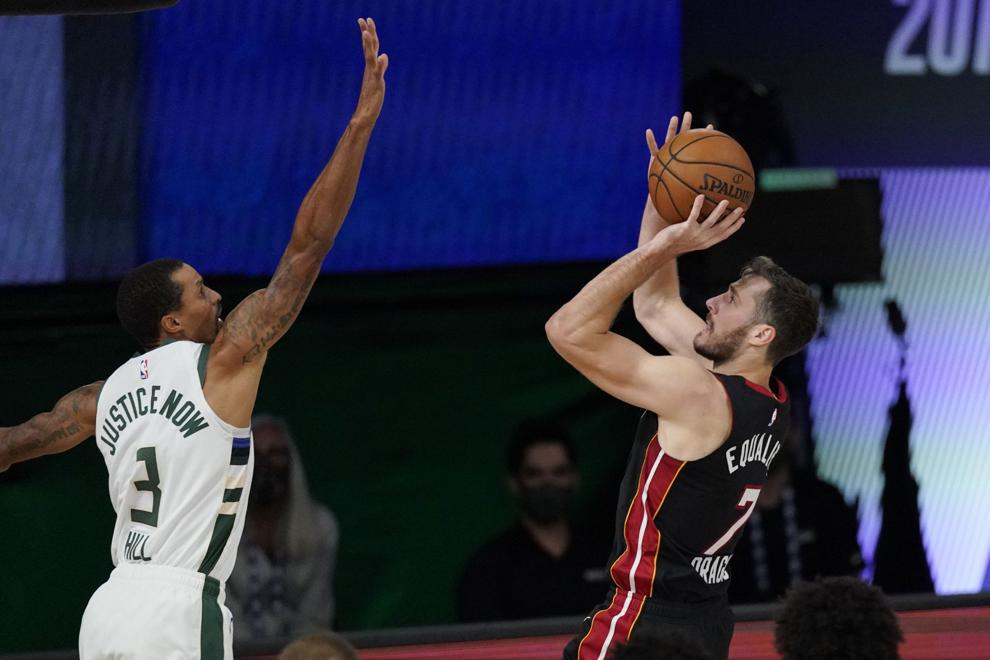 Heat 103, Bucks 94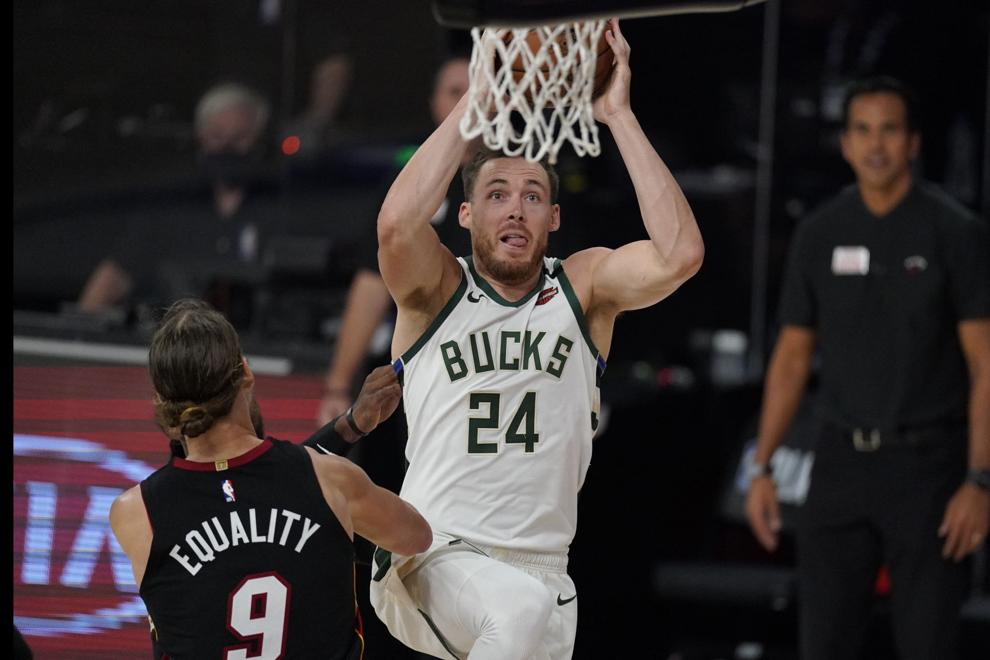 Heat 103, Bucks 94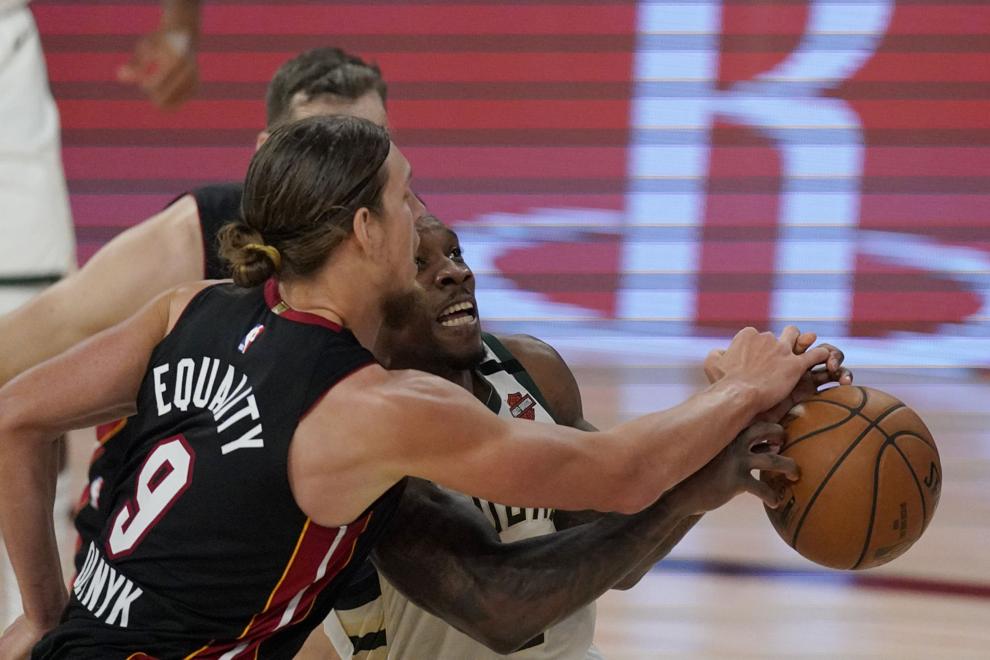 Heat 103, Bucks 94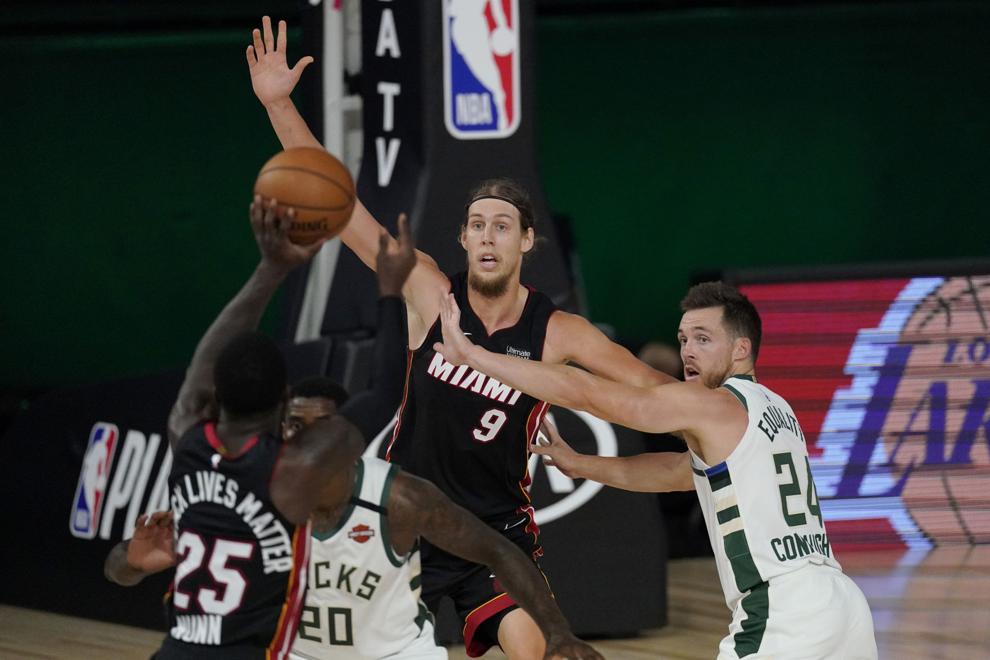 Heat 103, Bucks 94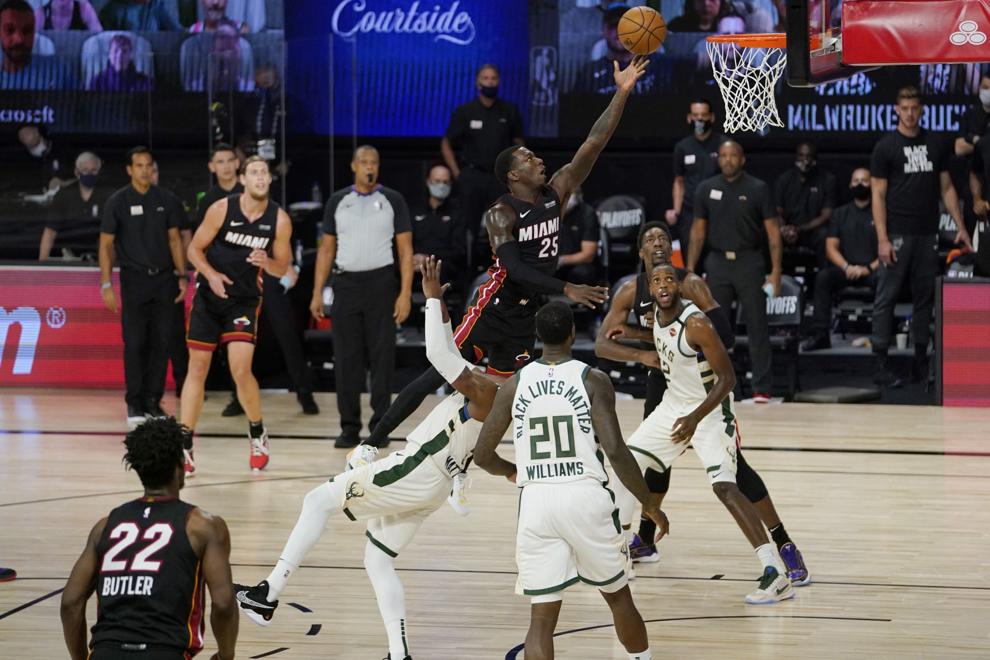 Heat 103, Bucks 94