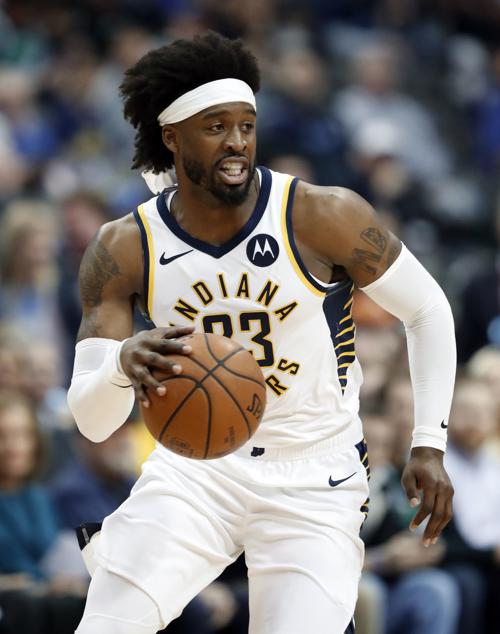 Wesley Matthews is coming home.
Matthews — a former star at Madison Memorial High School and Marquette University — agreed to terms on a contract with the Milwaukee Bucks, ESPN reported on Monday.
Matthews, 32, will receive a veteran's minimum salary, which is a one-year deal worth $2,564,763.
The 6-foot-5 guard is coming off an up-and-down season split between the Dallas Mavericks, New York Knicks and Indiana Pacers. He averaged 12.2 points and 2.5 rebounds in 69 games last season.
ESPN reported that several teams were in pursuit of Matthews.
You have free articles remaining.
In Milwaukee, Matthews could help fill the void left by Malcolm Brogdon's departure. Brogdon was traded to Indiana on Sunday.
Matthews — a 10-year NBA veteran, including five seasons with Portland and four with Dallas — could be a source of 3-pointers for the Bucks. He has averaged 6.6 3-point attempts per game over the past five seasons.
He brings career averages of 13.7 points, 2.2 assists and 1.1 steals per game to the Bucks' backcourt and bench. He's a career 42.5% shooter from the field and 38.2% from 3-point range.
The Bucks agreed on Sunday to bring back wing Khris Middleton, center Brook Lopez and point guard George Hill to a team that was a league-best 60-22 last season.
Milwaukee also was in agreement to add Robin Lopez — Brook Lopez's twin brother, using its Room Mid-Level Exception. He played the past three seasons with the Bulls.
Guard Tim Frazier, who played in 12 games with the Bucks last season, agreed to a one-year, $2 million contract with the Detroit Pistons on Monday.