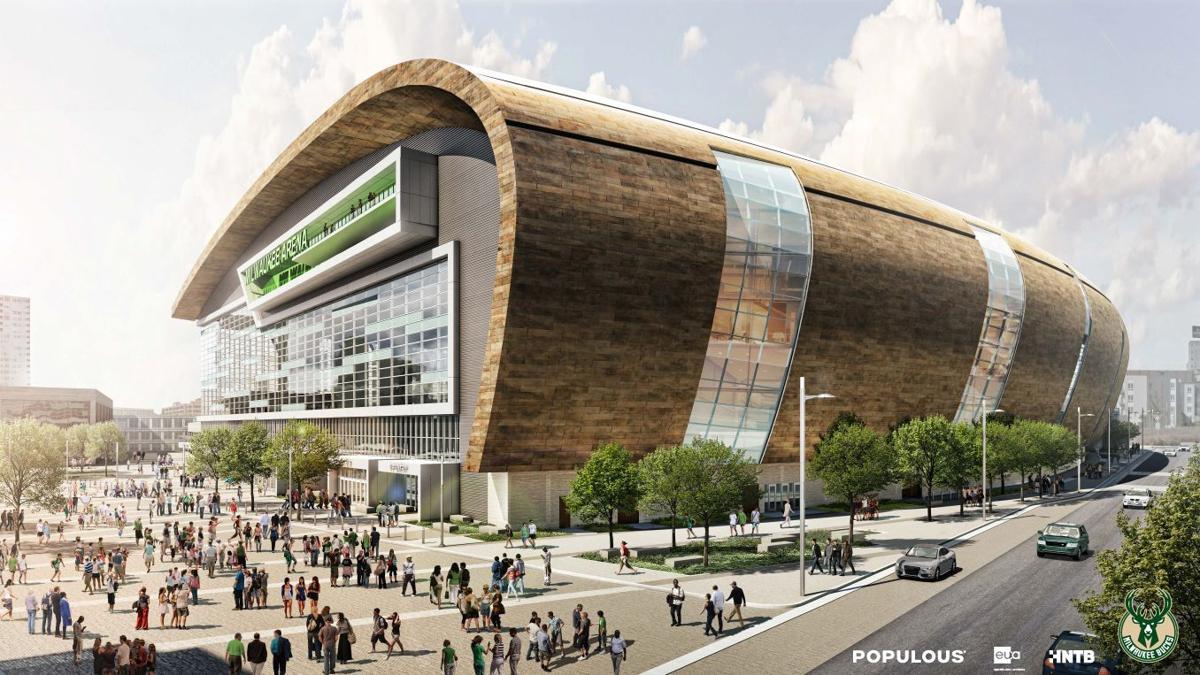 The Milwaukee Bucks agreed to a 30-year lease with the Wisconsin Center District for their new arena, the team announced on Wednesday.
"This agreement is the realization of a commitment Senator Kohl and our owners made two years ago to Bucks fans and the entire community to keep the team in Wisconsin and help revitalize downtown Milwaukee," Bucks President Peter Feigin said in a release. "We're incredibly thankful for all of the hard work that went into this historic public-private partnership from the WCD, elected officials and community leaders. This is just the beginning of our effort and we can't wait to see the economic impact this will have on our community."
Groundbreaking is set for June 18, with the arena expected to ready for the start of the 2018-19 season.
The Bucks will pay $45 million in rent over the 30 years and will be responsible for any cost overruns during the construction of the facility. The team will also pay for all operating, maintenance and capital repair expenses. 
The lease also includes a non-relocation agreement between the Bucks and the WCD that ensures the team will play all its home games in Milwaukee for the next 30 years. 
The project, which is expected to start construction this summer, will now cost $524 million, up from $500 million.
The district board approved the terms of the lease agreement Wednesday.
You have free articles remaining.
The arena also will host Marquette University basketball games, concerts and other events.
A new ownership group bought the Bucks from former U.S. Sen. Herb Kohl two years ago. The NBA had said that the team would need to build a new arena or run the risk of having the franchise moved.
"Personally I know we're very proud to fulfill the commitments that we made to Sen. Kohl when we bought the team, to keep it in Milwaukee, to the people that are here," co-owner Wesley Edens said before the Bucks' season finale on Wednesday night against Indiana. "It's an amazing day."
The team will be responsible for operating, maintenance and capital repair expenses. The agreement called for the Bucks to deposit $60 million into a capital improvements fund for the arena during the term of the lease.
A public financing package approved last year covered $250 million toward arena construction, while current and former Bucks owners have already committed $250 million.
Asked about a roughly $550 million penalty that the Bucks would pay if the team did move during the lease, Edens said, "I think it's fair to say we're not going anywhere ... They built it with a financial penalty that is so punitive it would be not something you would consider, so it's a firm commitment."
---
The Associated Press contributed to this report.