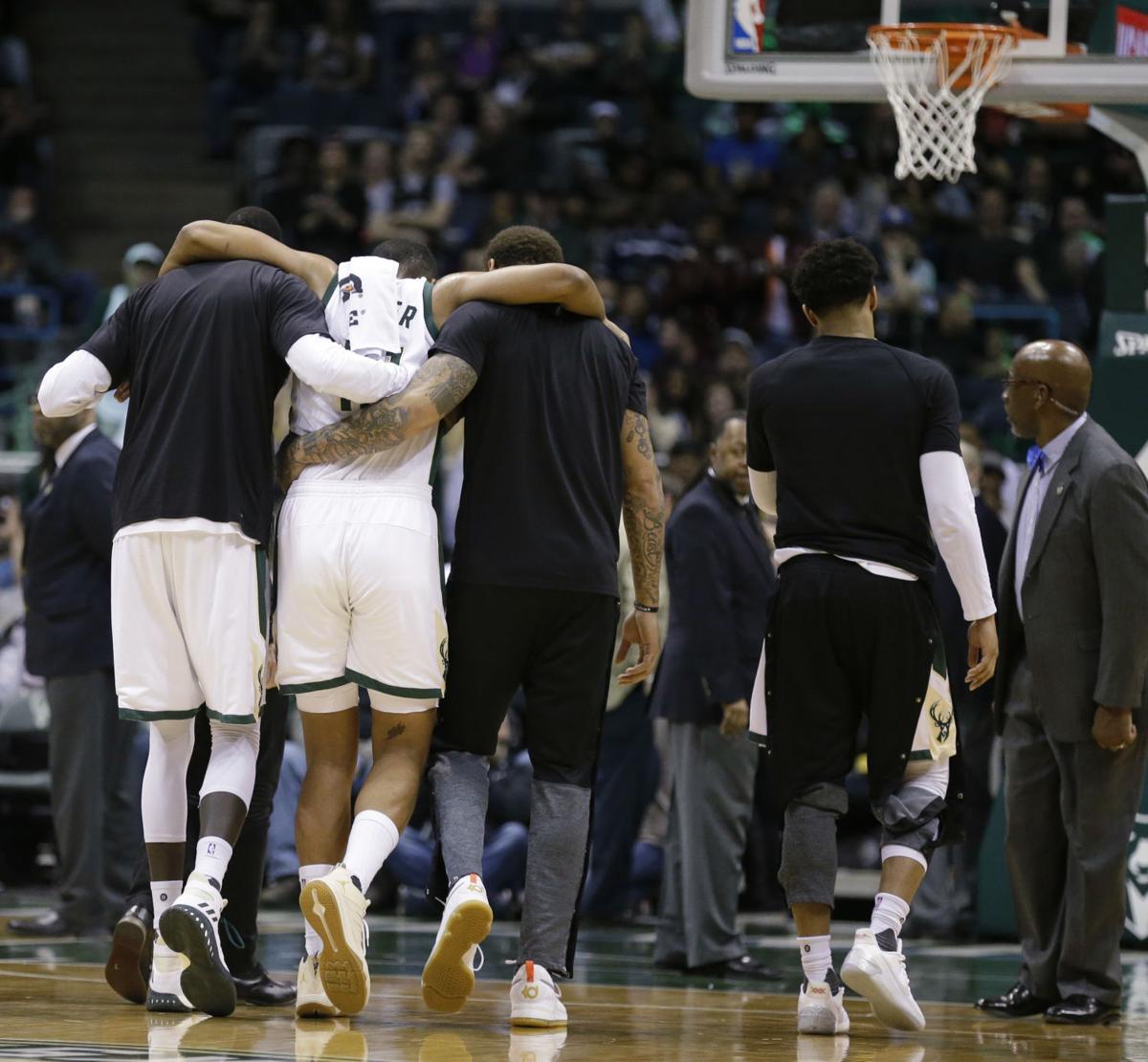 MILWAUKEE — The Milwaukee Bucks assigned injured forward Jabari Parker to the Wisconsin Herd of the NBA's G League on Monday.
Parker's assignment means he can try to practice with the Herd as he recovers from a devastating left knee injury. He injured his ACL last Feb. 8 and underwent surgery six days later.
The move, however, does not signal a major step in Parker's progress as he works toward a February return. Instead, it's an opportunity for Parker, who has been participating in Bucks practices at some level for weeks, to get extra reps as the Herd practice at the Bucks' Sports Science Center in Milwaukee.
The Bucks also said they have requested waivers on guard Gary Payton II and signed guard Sean Kilpatrick to a two-way contract.
Payton was signed to a two-way contract on Oct. 17 and appeared in 12 games (six starts) with the Bucks this season. He averaged 2.5 points and 1.4 rebounds per game.
The 6-foot-4 Kilpatrick played in 16 games with the Brooklyn Nets this season before being waived on Dec. 7.
He played on Milwaukee's summer league team in 2015 and developed relationships with multiple players and coaches, including assistant Sean Sweeney, the coach of that summer league squad.