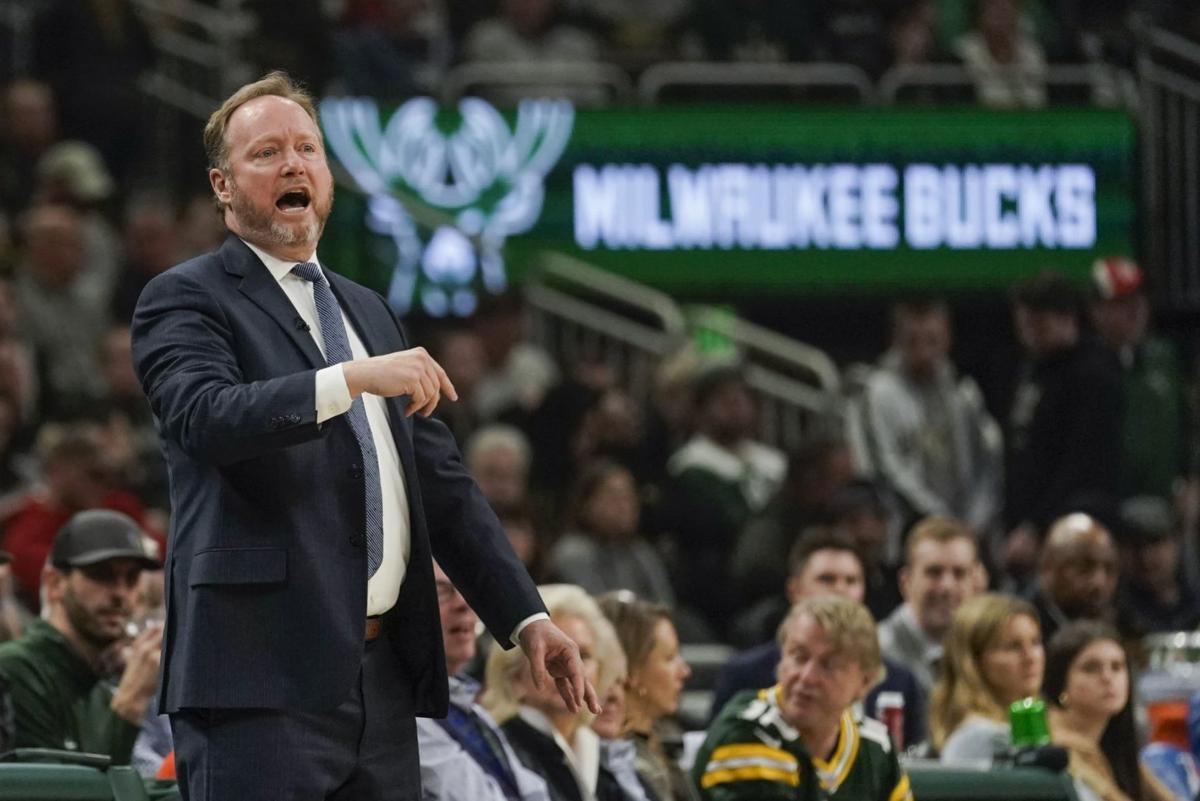 MILWAUKEE — The closing of their practice facility due to a positive COVID-19 test has not deterred the Milwaukee Bucks, who will make their way to Orlando later this week to enter the NBA's bubble ahead of the season restart later this month.
The Bucks closed the downtown facility Sunday when an unidentified member of the organization tested positive for the coronavirus, which led to the league's abrupt shutdown on March 11.
Despite that setback, center Brook Lopez is still confident the league can keep players safe when it starts back up in semi-seclusion at the ESPN Wide World of Sports Complex.
"I'm pretty confident in everything the NBA and all the teams have been doing," Lopez said Tuesday during a video conference with reporters. "Each individual person has been doing what they can to control their own variables and put themselves in the best situation to keep everyone as safe as possible.
"Obviously, there have been a few positive cases, unfortunately. But fortunately, everyone is pretty safe even considering those (positive cases). I think once we get down there and settled in and following the guidelines, we'll get it under control and have a safe environment and go from there.
"I'm actually pretty excited to keep moving forward, to get down to Orlando and get going. Our whole staff has done a great job so far of keeping us all safe. I think everyone feels pretty comfortable with the way (the Bucks) have been handling everything."
Knowing that a member of the organization has tested positive for the virus, which despite having a varying level of severity among patients has still led to over 130,000 deaths nationwide, is difficult for coach Mike Budenholzer, who supported the decision to shut down the facility and focus on getting to Orlando as safe as possible.
"We felt like it was the right thing to do to get us in our healthiest and safest place to get the team to Orlando," Budenholzer said. "I think it was the right thing for us."
The Bucks had lost a season-high three straight games when the season came to a halt but were still in the midst of a special season. At 53-12, Milwaukee owned the league's best record and was all but guaranteed the top seeding in the Eastern Conference playoffs.
Giannis Antetokounmpo was putting the finishing touches on his resume for a second consecutive Most Valuable Player award while Khris Middleton, armed with a blockbuster contract, was fresh off his second consecutive All-Star appearance, putting up career-high numbers across the board.
Still, the possibility remains the Bucks' dream season could come to another screeching halt. One positive test to a key player at the wrong time — or, worst case, a team- or league-wide outbreak — has the potential to derail the entire plan.
Budenholzer and the Bucks know there is no scenario in which risk doesn't exist, but they're all focusing on the positives while maintaining cautious optimism.
"Nobody is naive," Budenholzer said. "There could be some strange luck or things that could go and disrupt the whole deal but we don't talk about it much. We're trying to focus on as much of the positive as possible while still acknowledging that things could happen."
The Bucks will return to action July 31 when they take on the Boston Celtics.
Concerned about COVID-19?
Sign up now to get the most recent coronavirus headlines and other important local and national news sent to your email inbox daily.