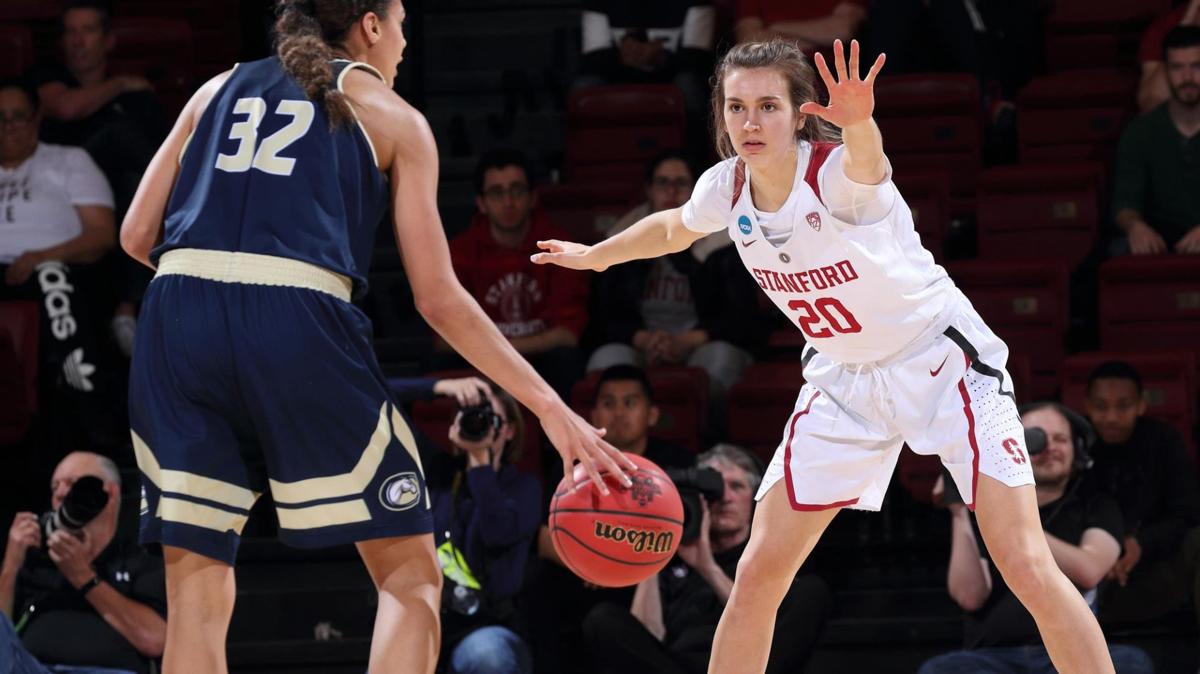 Madison Edgewood product Estella Moschkau, a junior basketball player at Stanford University, has announced plans to enter the NCAA transfer portal as a graduate transfer after completing her Stanford degree in three years.
"Infinitely grateful and happy with my time at Stanford. I have entered the portal and will be grad-transferring," Moschkau posted in a Tweet on Tuesday morning.
Moschkau chose Stanford over the University of Wisconsin in what she called at the time a "really hard decision."
Moschkau, a 6-foot-1 guard, averaged 1.3 points in almost four minutes per game over 23 appearances off the bench for the Cardinal last season. She made eight of 13 3-point attempts and was 11-for-19 overall from the field. 
As a sophomore, she averaged 0.6 points in 3.2 minutes per game, with 23 appearances. As a freshman, she averaged 0.5 points in 2.1 minutes per game.
She represented Stanford at the 2019 USA Basketball Women's 3-on-3 National Championship in Las Vegas in May 2019 -- advancing to the quarterfinals on a team with Lacie Hull, Lexie Hull and Anna Wilson, sister of Seattle Seahawks quarterback and former UW athlete Russell Wilson. 
A political science major, Moschkau made the Pac-12 Conference Academic Honor Roll for the 2019-2020 season.
Moschkau earned the Wisconsin State Journal's All-Area Player of the Year honor for the 2016-2017 season, leading the Crusaders to the 2017 WIAA Division 3 state championship with a 51-30 victory over Greendale Martin Luther in the title game.
She averaged 18.4 points, 6.4 rebounds, 3.4 assists and 2.6 blocks per game for the 25-3 Crusaders as a senior. Moschkau also was a first-team All-State player as a junior, leading Edgewood to the state semifinals.
Moschkau also earned unanimous first-team All-State honors from The Associated Press and was named the state Gatorade Player of the Year and earned Miss Basketball honors from the Wisconsin Basketball Coaches Association for 2017.
She was nationally ranked as the No. 41 player in the class of 2017 by ESPNHoopGurlz.
Be the first to know
Get local news delivered to your inbox!