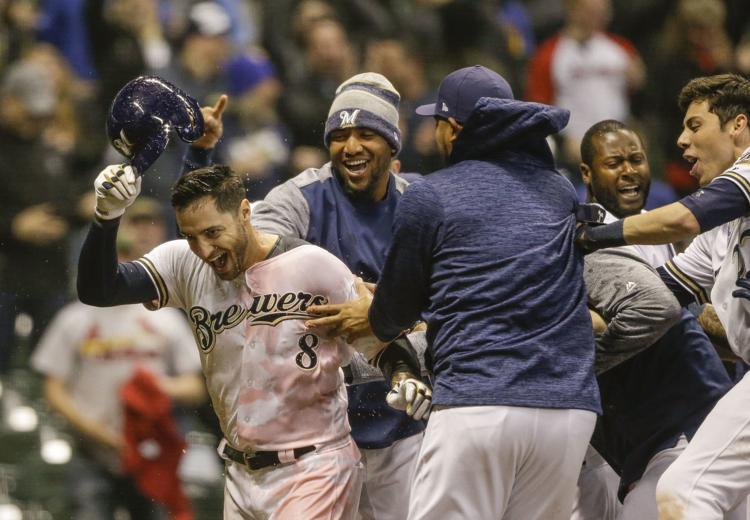 Game of the Month
April 3 | Brewers 5, Cardinals 4
Christian Yelich hit his first home run as a Brewer with two out in the ninth to tie the game and Ryan Braun followed with his fourth career walk-off home run on the next pitch by St. Louis reliever Dominic Leone.
It was the first game in major league history that began and ended with back-to-back homers, as the Cardinals' Dexter Fowler and Tommy Pham opened with consecutive blasts off Chase Anderson.
Player of the Month
Lorenzo Cain celebrated his return to the Brewers with a productive month, batting .290 with 4 home runs, 10 RBIs and 8 stolen bases.
Pitcher of the Month
Josh Hader gave a preview of coming attractions, posting a 1.00 ERA in 11 games with 4 saves. He struck out 39 batters in just 18 innings, limiting opponents to a .070 batting average.