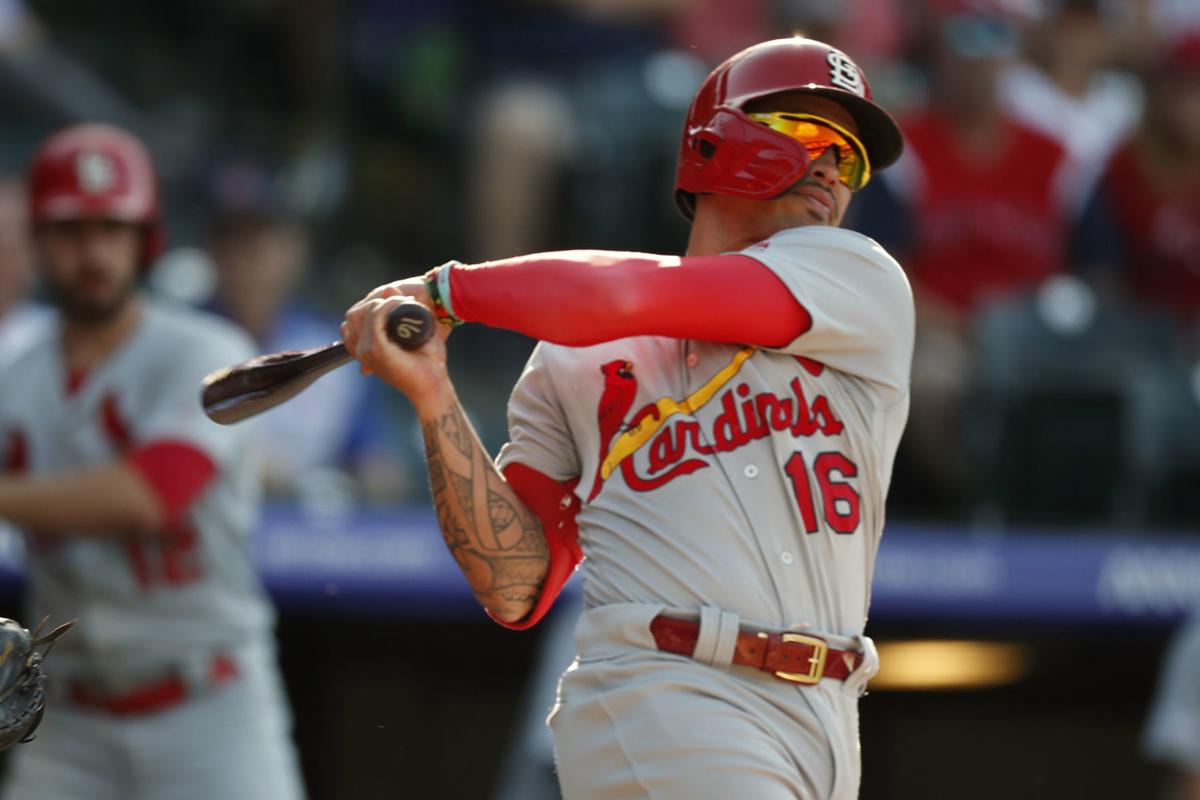 MILWAUKEE — David Stearns wasn't expecting Kolten Wong to be available on the free agent market this winter, nor was Wong expecting to be a free agent.
So when the St. Louis Cardinals declined Wong's $12.5 million option for 2021, the Milwaukee Brewers president of baseball operations didn't wait long before reaching out to the two-time Gold Glove-winning second baseman and continued his pursuit throughout the winter.
Stearns' persistence paid off this week after Wong agreed to a two-year deal worth $18 million that includes a club option for a third season, a deal that became official Friday after Wong passed a physical examination.
The Associated Press reported that Wong received a $1 million signing bonus, a $7 million salary this year, of which $5 million is deferred without interest, and $8 million in 2022. The deferred money is due in $1.25 million payments on June 30 and Dec. 15 in 2023 and 2024.
Wong's deal includes a $10 million team option for 2023 with a $2 million buyout that would be due in $1 million installments on Dec. 15, 2023, and Dec. 14, 2024.
"They were one of the first teams to engage with us during the offseason and kept pretty steady dialogue throughout the offseason," Wong said. "Once it came down to contracts, they never backed off.
"There were probably 4-6 other teams out there that were talking to us, but no one really to the engagement of the Brewers. It just made sense to go to a team that really respected me, really wanted me to be there, and to a place that I really enjoy playing."
That place would be American Family Field, where Wong has had plenty of success, batting .308 with an .855 OPS in 57 career games. That track record, combined with the stadium's reputation of being a paradise for left-handed hitters like himself, played into the decision-making process.
"That was kind of a big reason for me coming to Milwaukee," Wong said. "I knew that was a field where I saw the ball really well. I felt comfortable playing there. Having half my games in that stadium, I'm excited to see what I can do."
The Brewers are, too. Which is why adding him to the fold became a top priority once it became clear the Cardinals weren't likely to bring him back. Although not a power hitter, Wong's ability to make pitchers work and get on base (.333 career OBP) makes him an ideal candidate to lead off Milwaukee's lineup and set the table for sluggers such as Christian Yelich, Keston Hiura and Avisaíl García.
Wong's strongest attribute, however, is his defense — which has earned him the NL Gold Glove Award at second base in each of the past two seasons. By pairing him in the middle infield with shortstop Orlando Arcia and with center fielder Lorenzo Cain back in center field after opting out of last season, Stearns is confident the Brewers' defense could be one of the best in baseball.
"When we've had our most successful seasons here, we've had very good defensive teams and that's something that is a focus of ours," Stearns said. "It's something we think we can and should accomplish, and this move allows us to move in that direction."
Wong was also surprised by the Brewers' interest because the team already had a second baseman in Hiura, who will take over at first base. Milwaukee was looking to fill a hole in the roster at the position.
Hiura was selected with the No. 9 overall pick in the 2017 draft. His bat has lived up to its billing but defense — specifically, making throws — has been an issue.
Moving Hiura had long been rumored, though the Brewers had remained steadfast in their belief Hiura would remain at second base. There was discussion of him getting work at first down the stretch last season, which Hiura said Friday amounted to little more than taking ground balls during batting practice on a few occasions.
The chance to add Wong while bolstering the offensive production of another position of need made for an easy solution.
"He's up for this challenge," Stearns said of Hiura. "Both (manager) Craig (Counsell) and I have spoken to him and we believe he can be a very skilled first baseman."
Hiura said the possibility of shifting came up during a recent conversation with Counsell, who informed him Monday night an agreement had been reached. Since the initial discussion, he's borrowed a first baseman's mitt from bullpen catcher Nestor Corredor and started playing catch in order to get accustomed to it before spring training opens later this month.
And despite the amount of work he's put in to improving his defense since joining the organization, Hiura understands why the move is necessary.
"I respect him as a player," Hiura said of Wong. "You put him in our lineup and it makes our team that much better. He's just a gamer in general. He has proven what he can do, offensively and defensively. It's going to be a lot of fun to play with him. I'm excited about it; we're all excited about it."
So is Wong, who's admired the way the Brewers have performed during the previous three seasons, often battling the Cardinals to the wire for a postseason berth.
"The Brewers have been right there with (the Cardinals) in playing the game the right way and doing the little things the right way," Wong said. "My game is that kind of old-school game with a little new-school swag. I think that's kind of the Brewers' mentality and I'm excited to bring that over."
---
A new era: Miller Park name change sinks in as American Family Field signage erected
A new era: Miller Park name change sinks in as American Family Field signage erected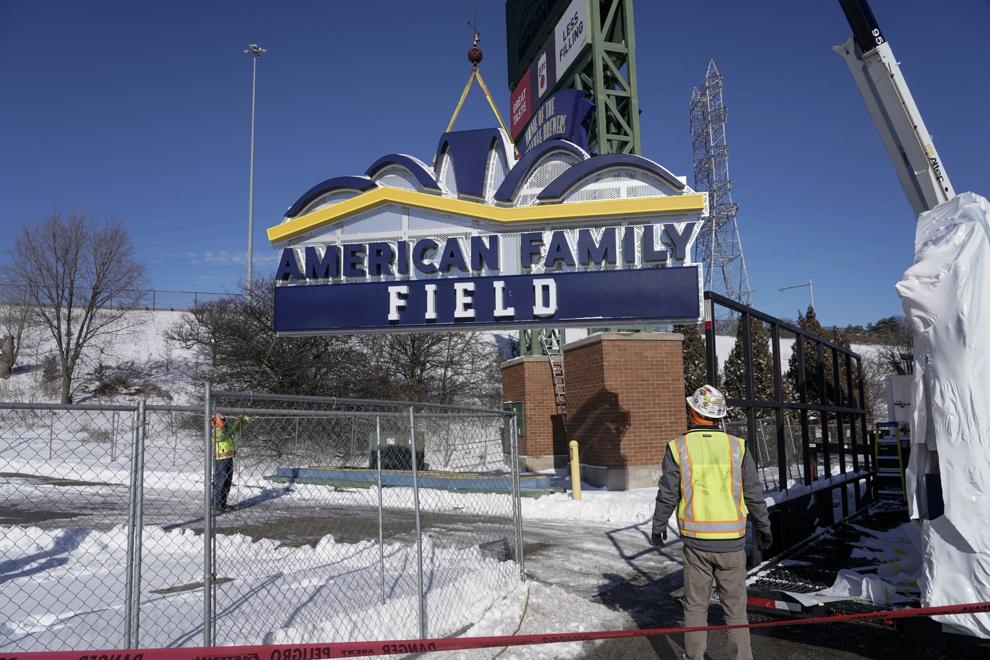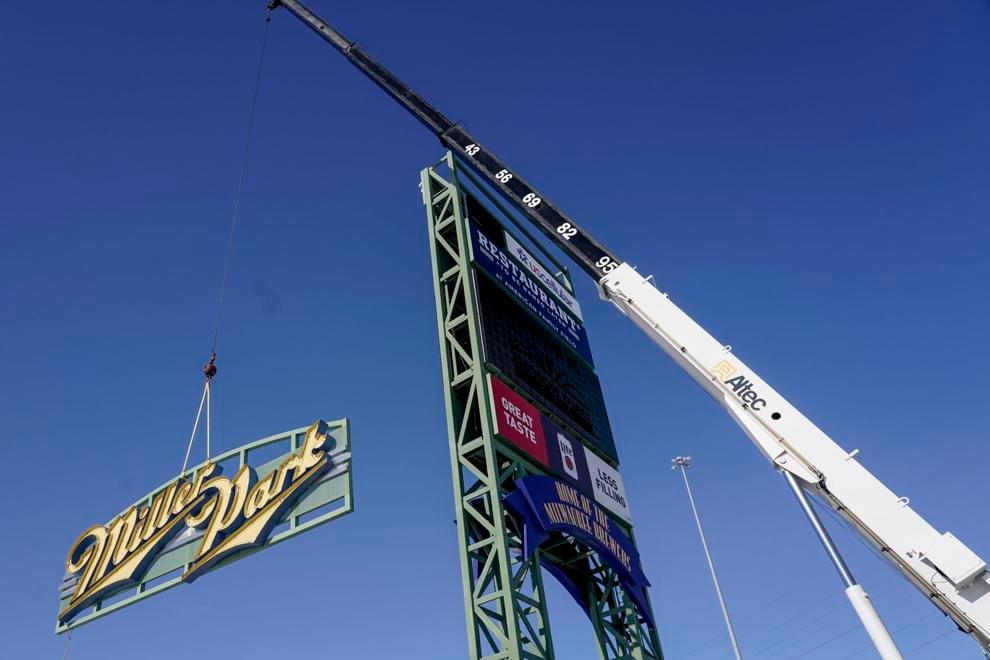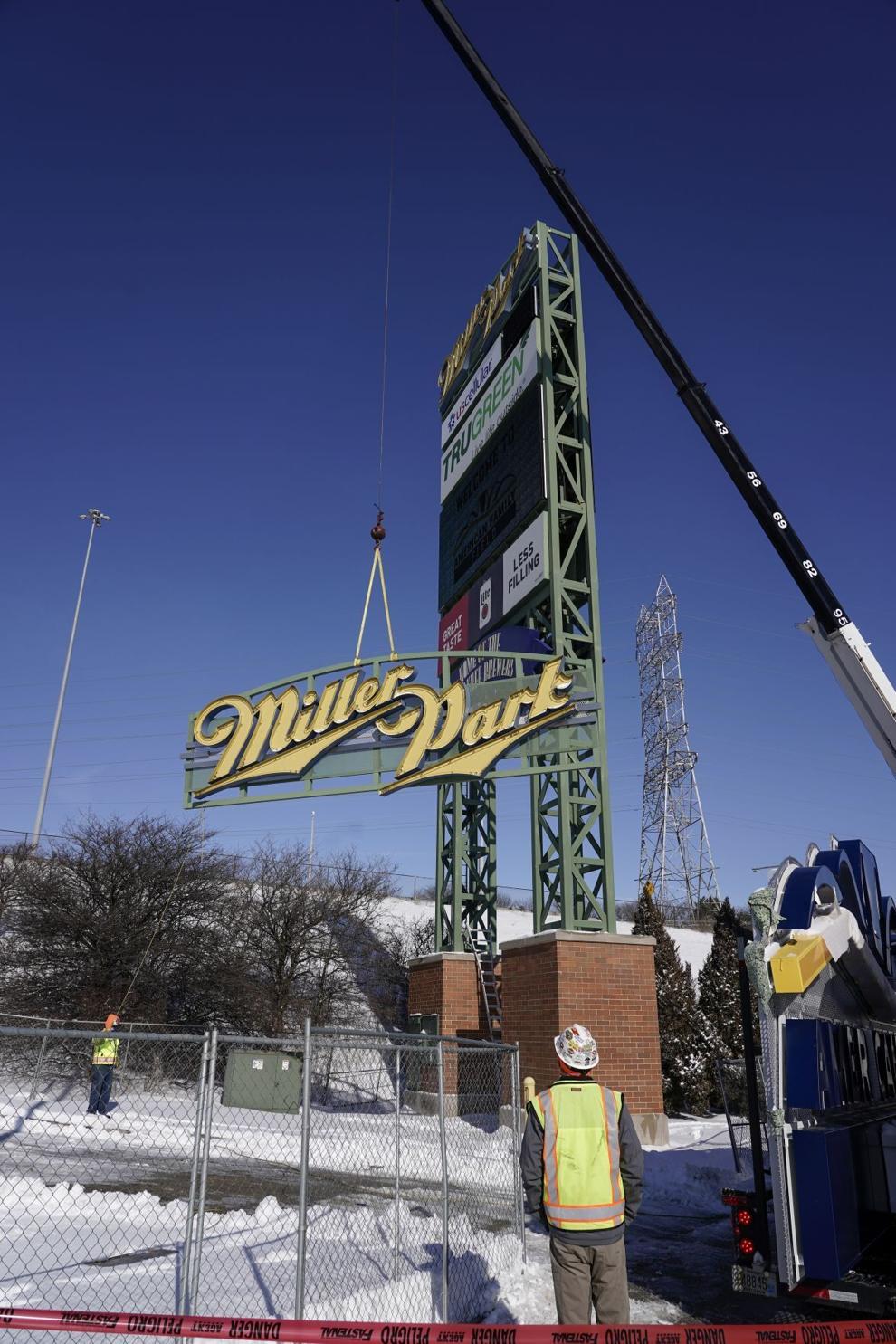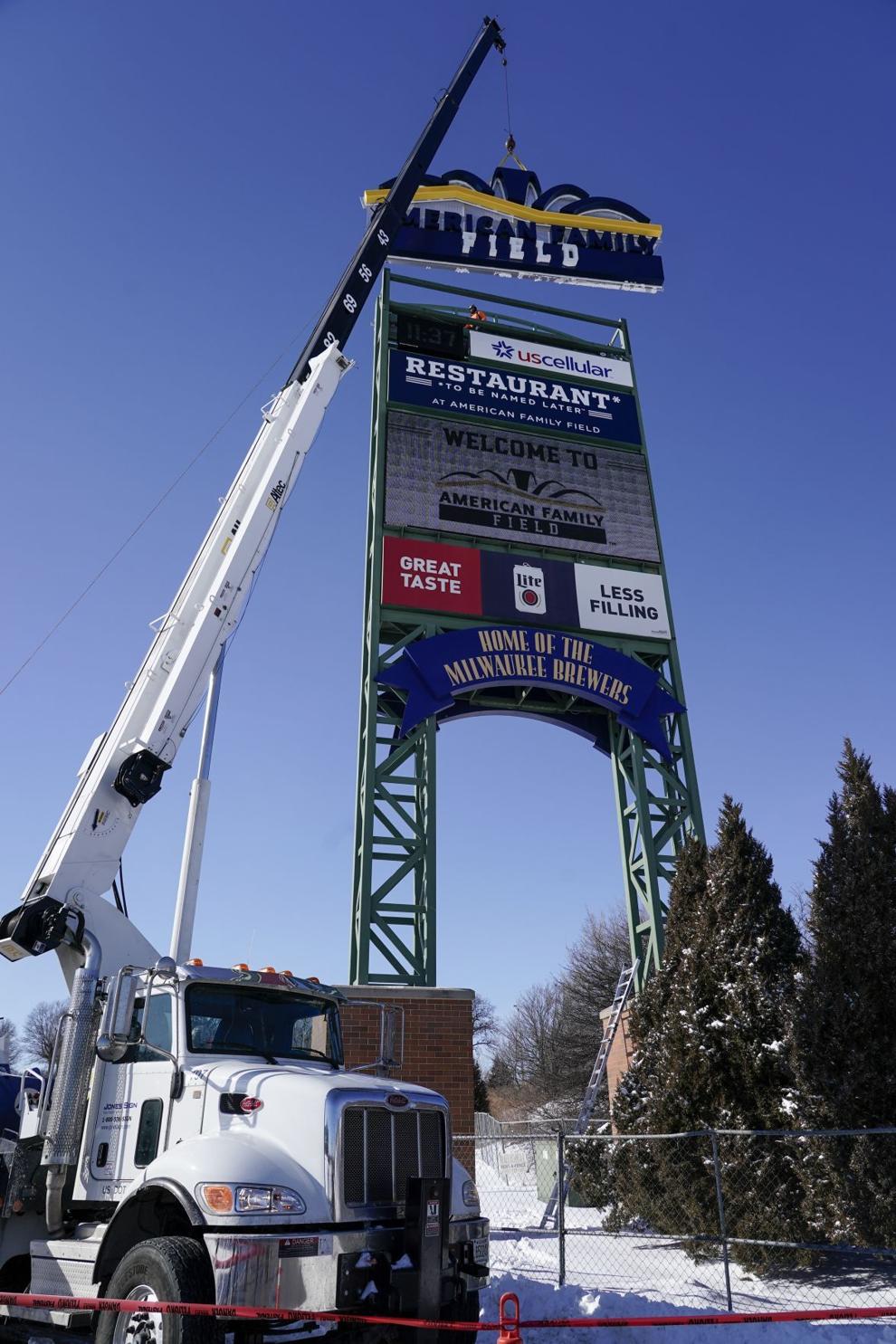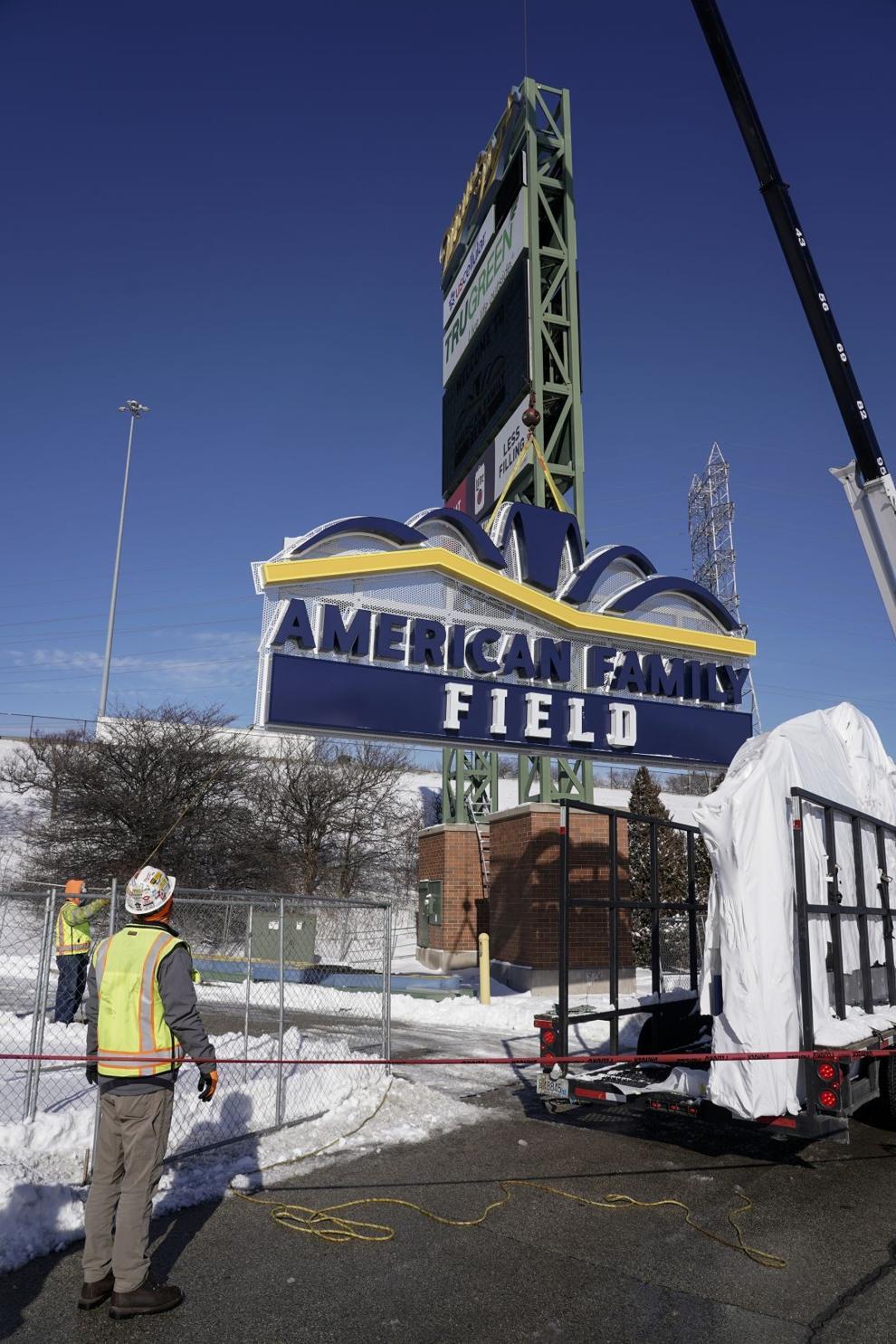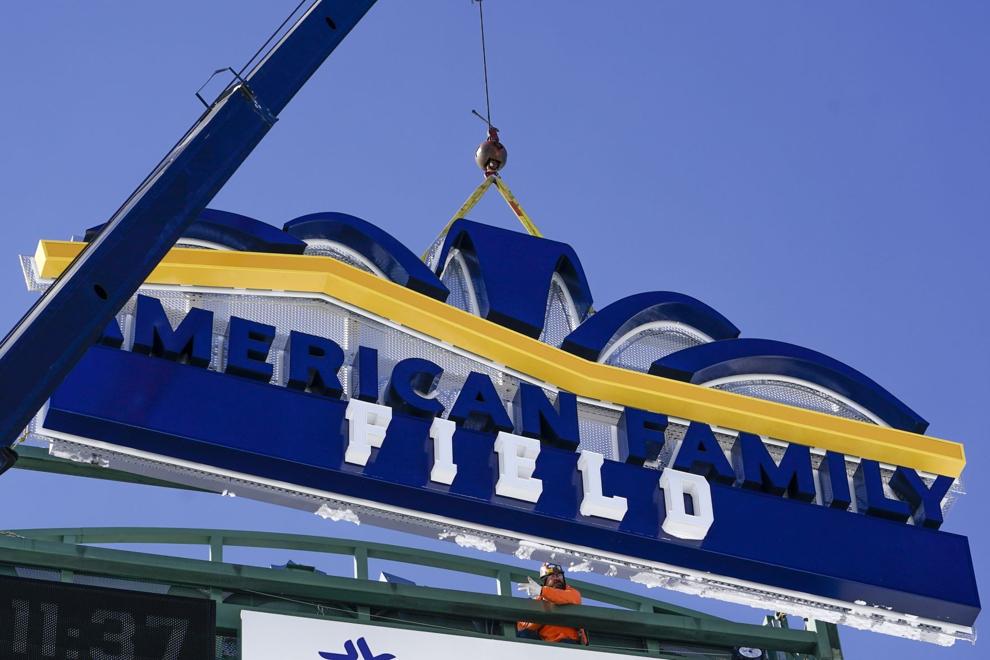 For those who say- "It will always be Miller Park to me."
Remember...Miller Park was a paid sponsorship name.
Lambeau Field is an unpaid name.
Camp Randall is an unpaid name.
The FieldHouse was an unpaid name.

I'm good with American Family Field#Brewers https://t.co/3Tx1ajaGcc

— Mike Heller (@HellerSports) January 27, 2021
I was wondering way their plan was with all the stuff, like every cup holder has a Miller park sticker, I think it would be extremely tacky to just place a sticker over top of it, im building a bar for my garage this summer I'd like about 6 of those

— Just Jeff (@Crew8235) January 27, 2021
It looks cool but I'm still calling it Miller Park

— Kyle Hoffenbecker (@KHoffenbecker) January 27, 2021
I had a visceral reaction to this.
I went to the first game at Miller Park (exhibition game not opening day). They played the Space Odyssey theme song to show how the roof opened/closed.

I've apparently hit the "change-is-hard" phase of life that requires me to share memories. https://t.co/n1PA1LnaH3

— Jennifer Griswold (@griswoldkmtv) January 27, 2021
I get it, but Miller Park is so much more fun to say.

Side note: eating at the Restaurant To Be Named Later has been added to my baseball bucket list. https://t.co/fPCOIDYvjl

— Tavi (@szn_baseball) January 27, 2021
Ahh nice to see the "it'll always be Miller Park to me" crowd is out in full force today... Fun

— Jake Schwall (@jake_schwall) January 27, 2021
I slept in a Walmart parking lot for Milwaukee warped tour near Miller Park and being able to see it in the morning was something I'll remember forever. https://t.co/y9FE8nD4kh

— Adrián C (@JackieLegs13) January 27, 2021
I like it. It doesn't top Miller Park, but I understand why the change was made & I'm on board with it. #RollWithTheNew

— Jeff Hinnendael (@J_Hinnendael) January 27, 2021