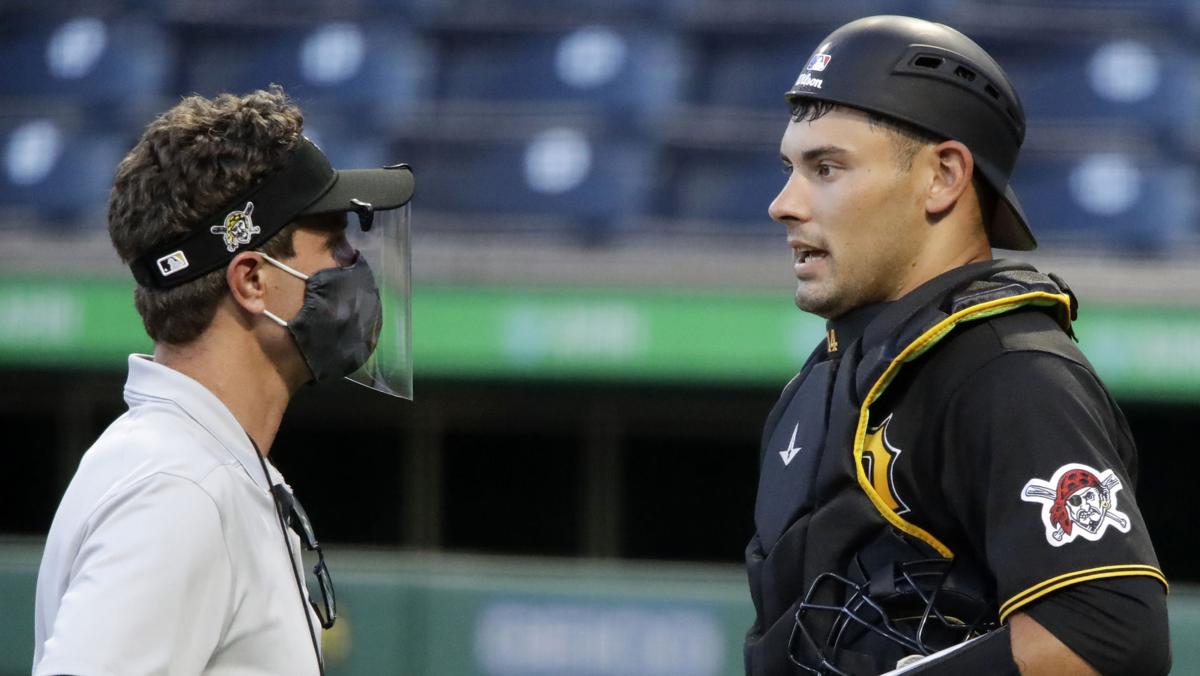 MILWAUKEE — As January comes to a close, the countdown is officially on — for now, at least — to spring training and the start of the 2021 baseball season.
Normally, the Milwaukee Brewers would close out the first month of a new year by gathering downtown at the Wisconsin Center for the annual "Brewers On Deck" winter fan festival, which was canceled last year at the height of the COVID-19 pandemic. The team is still scattered across the country, waiting to see if the season actually starts as scheduled.
As it stands, the Brewers' pitchers and catchers are scheduled to hold their first official workout on Feb. 18, with the first full-squad workout on Feb. 23 and Cactus League play getting underway on Feb. 27.
For now, that's still the plan. The pandemic can, of course, change things in the blink of an eye but until they hear otherwise, that's how the Brewers are approaching things which leaves little time to make the kind of splashy acquisition fans are hoping for.
It has been a fairly quiet offseason for president of baseball operations David Stearns, general manager Matt Arnold and the team's baseball operations staff. Since the 2020 season ended with a loss to the Los Angeles Dodgers in a NL wild card series, the Brewers have signed two players — catcher Luke Maile and infielder Daniel Robertson — to big league contracts, three more to minor league deals, claimed another off waivers and traded former All-Star closer Corey Knebel to the Dodgers for left-handed pitcher Leo Crawford.
The moves aren't exactly awe-inspiring — especially for a team that snuck into a franchise-record third consecutive postseason appearance last year despite finishing 29-31 largely because of a maddening inability to produce offensively with any sort of consistency.
"The transactions we've made thus far in the offseason have really focused on solidifying the depth of our roster," Brewers president of baseball operations David Stearns said. "We've acquired some players with positional versatility and players who, if they continue to improve and solidify themselves as major-league players, have the potential to be here for awhile."
Milwaukee's biggest remaining needs are at first and third base, where the team used Justin Smoak, Eric Sogard, Jedd Gyorko and Luis Urias to cover those spots for much of last season with minimal success. Brewers third basemen compiled a league-worst .574 OPS and .279 on-base percentage in 2020 and ranked second-to-last in slugging (.295), average (.200), RBIs (19) and home runs (3).
Urias, the centerpiece of a trade last winter with the Padres, could handle third base defensively but lacks the power of a traditional third baseman. Milwaukee has been mentioned as a possible destination for free agent third baseman Justin Turner, who is fresh off a World Series championship with the Dodgers and might be a candidate for the kind of short-term, big-money offer the Brewers used in the past to land Yasmani Grandal and Mike Moustakas.
Across the diamond, the hole at first base could be filled by Daniel Vogelbach, who was the team's best offensive performer after he was claimed off waivers from Toronto. Although used primarily as Milwaukee's designated hitter, with no word yet on whether or not the DH would return to the NL this season, Vogelbach could be a possibility at first at least through spring training.
Then of course, there's Ryan Braun. The Brewers' franchise leader in home runs remains a free agent after the team declined their end of a $15 million mutual option at the end of the season. Braun has yet to make a decision on whether or not to return in 2021 — a decision that would be more likely once the DH question is resolved. Should he come back, he also could find himself in the mix at first.
"Ryan is going to continue to evaluate the situation, see what the world looks like and make decisions as they need to be made," Stearns said. "So we're carrying on with our offseason agenda and will continue to do so."
But the Brewers' lack of action this winter isn't isolated. Although there's been a recent uptick in major moves, like trades that sent Nolan Arenado to the Cardinals and Francisco Lindor to the Mets or George Springer's blockbuster deal with the Blue Jays, the offseason stove has been anything but hot this winter. Teams continue to assess the financial impact of playing without fans last season, the likelihood of doing so again to at least start the new season and, whether or not the season starts as scheduled.
That doesn't mean Stearns and Arnold are just hanging around their office, watching contractors replace the signage around American Family Field while waiting for their flights to Phoenix.
"The transactional volume around the industry has certainly been lower," Stearns said. "There's a number of factors that have likely contributed to that but from a conversation perspective, we've been pretty heavily engaged in conversations throughout the winter and we feel good about a number of the conversations we're having.
"It's just a question of what ultimately gets across the line. Every offseason moves at a different pace and given all the variables in place this offseason, this is not a surprise. We'll continue to do our work and ultimately, we think it will pay off."
---
A new era: Miller Park name change sinks in as American Family Field signage erected
A new era: Miller Park name change sinks in as American Family Field signage erected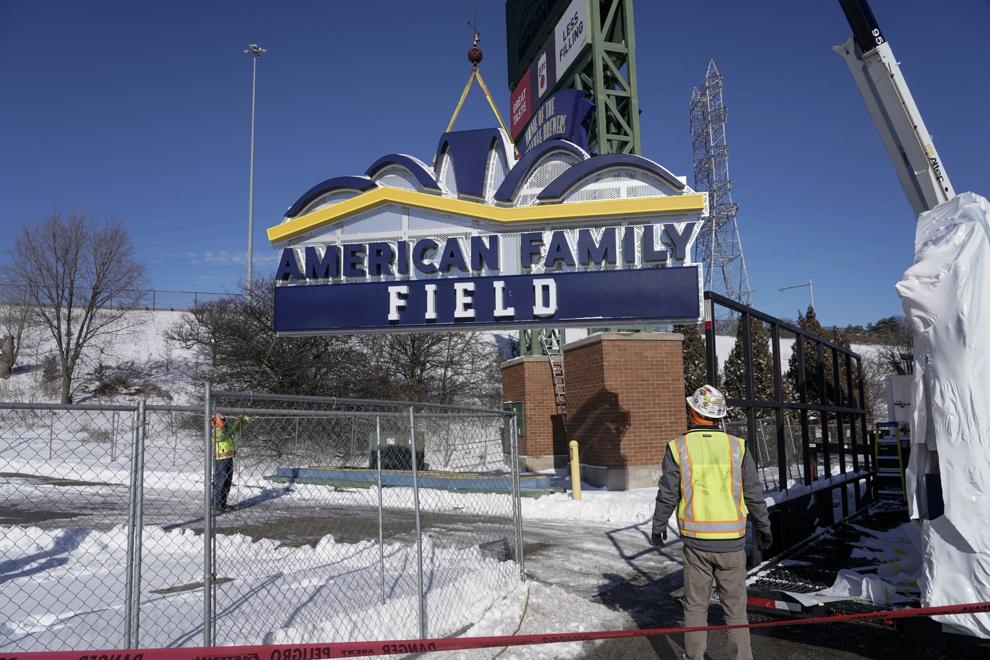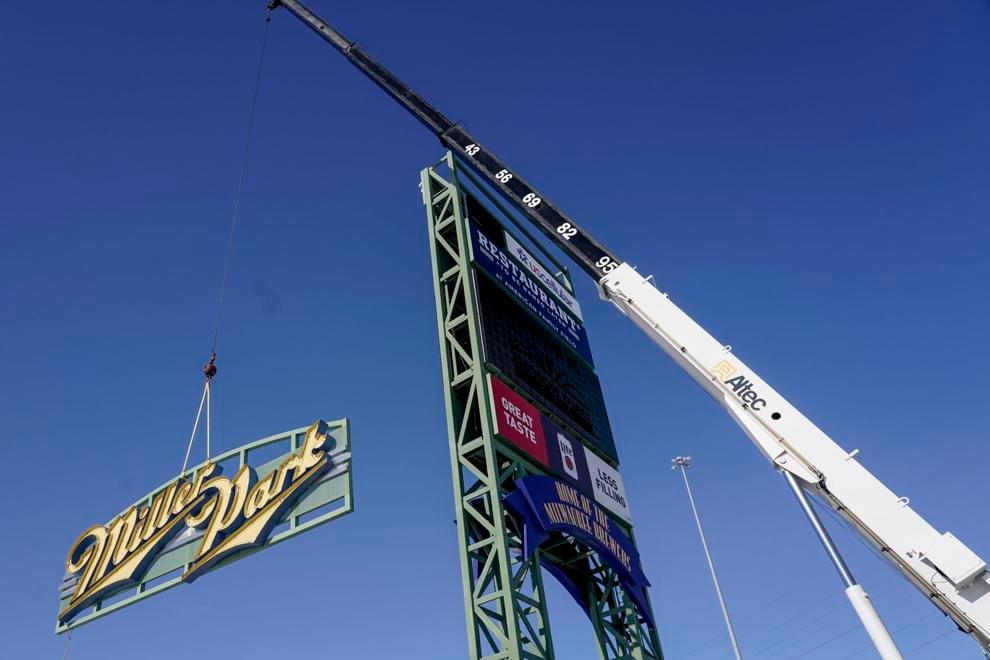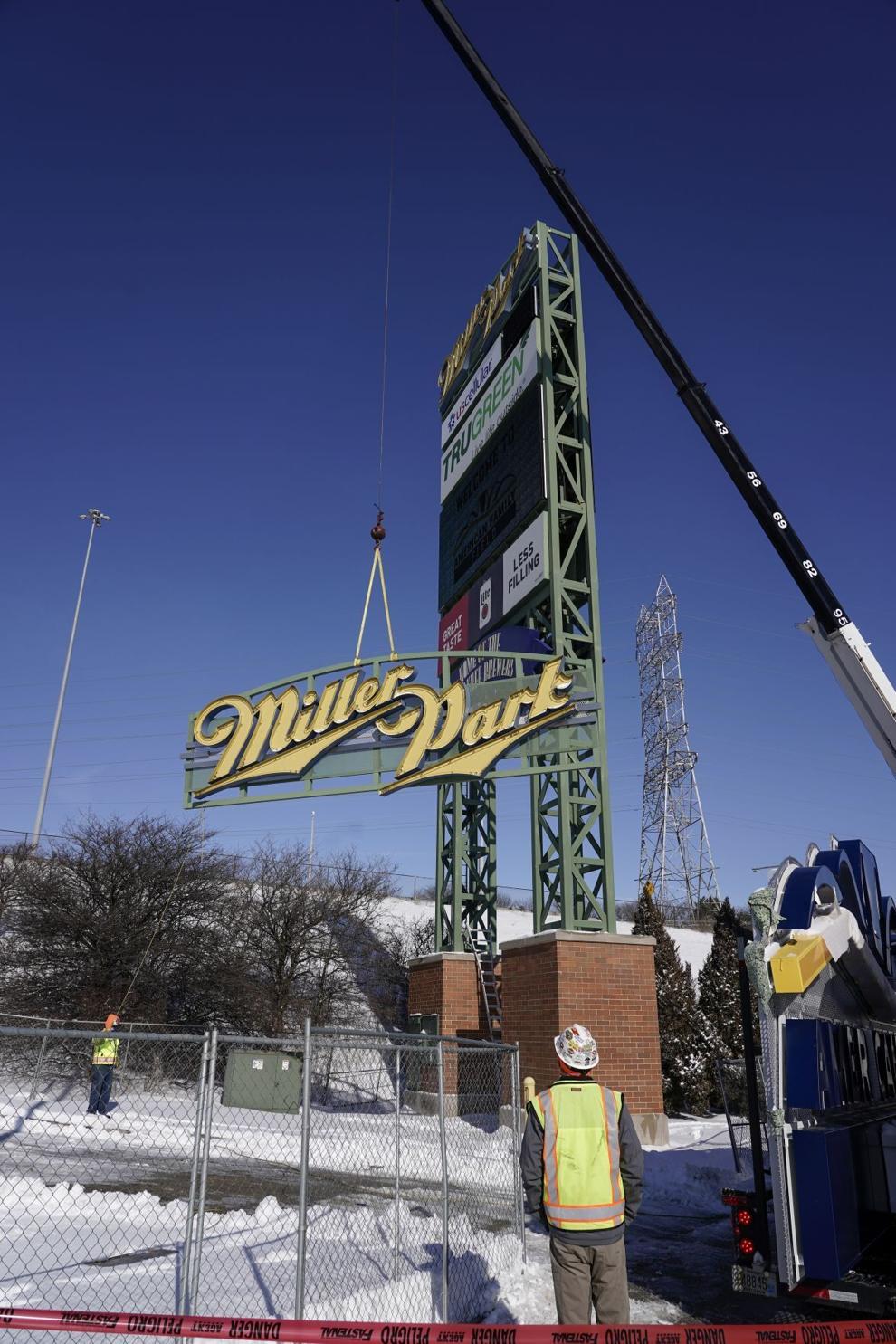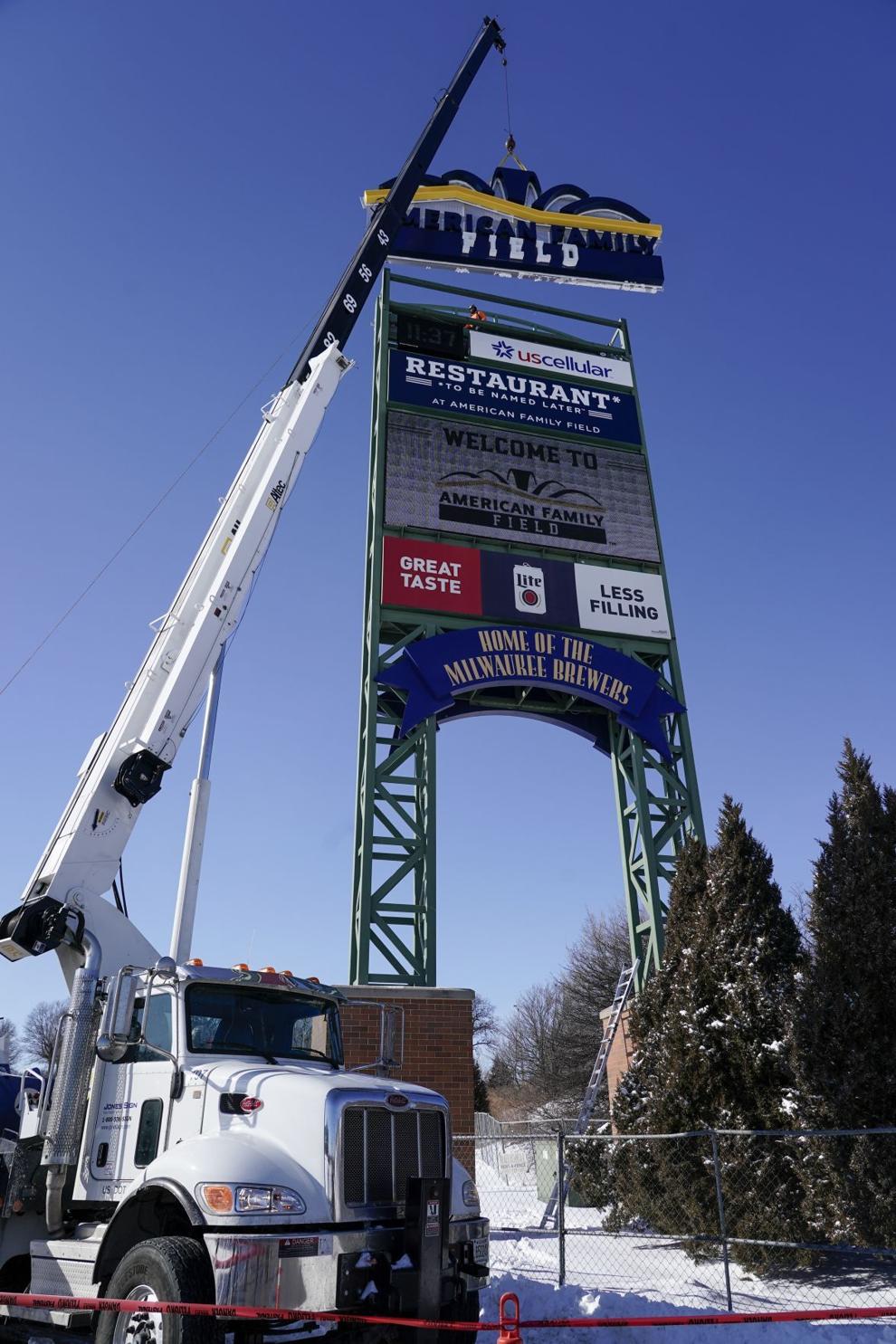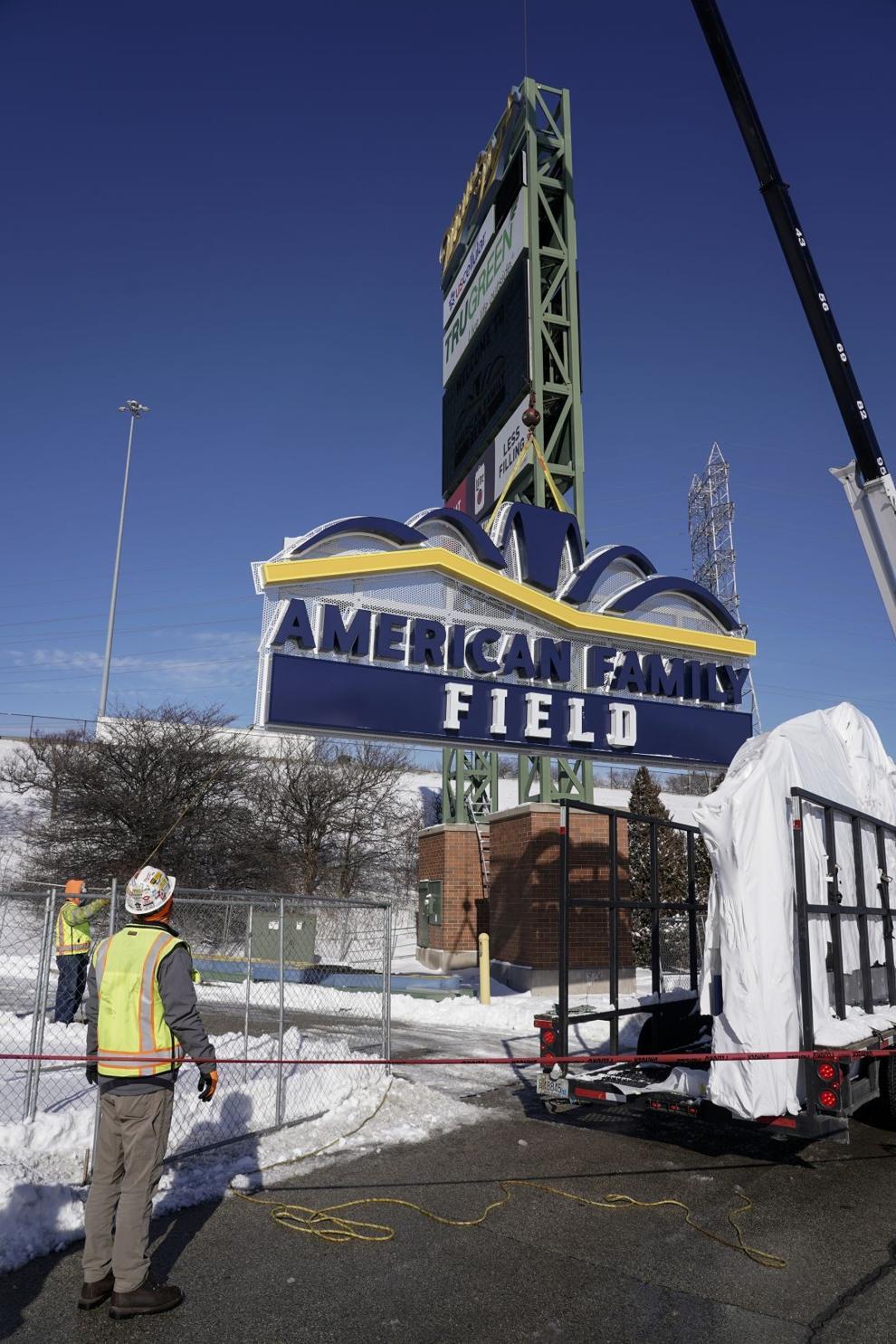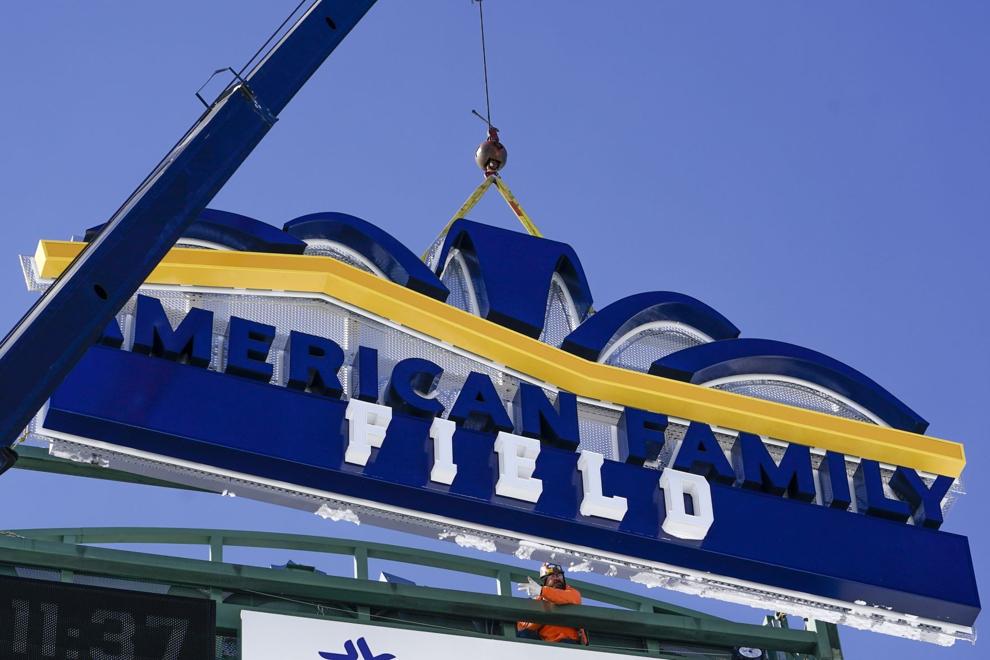 For those who say- "It will always be Miller Park to me."
Remember...Miller Park was a paid sponsorship name.
Lambeau Field is an unpaid name.
Camp Randall is an unpaid name.
The FieldHouse was an unpaid name.

I'm good with American Family Field#Brewers https://t.co/3Tx1ajaGcc

— Mike Heller (@HellerSports) January 27, 2021
I was wondering way their plan was with all the stuff, like every cup holder has a Miller park sticker, I think it would be extremely tacky to just place a sticker over top of it, im building a bar for my garage this summer I'd like about 6 of those

— Just Jeff (@Crew8235) January 27, 2021
It looks cool but I'm still calling it Miller Park

— Kyle Hoffenbecker (@KHoffenbecker) January 27, 2021
I had a visceral reaction to this.
I went to the first game at Miller Park (exhibition game not opening day). They played the Space Odyssey theme song to show how the roof opened/closed.

I've apparently hit the "change-is-hard" phase of life that requires me to share memories. https://t.co/n1PA1LnaH3

— Jennifer Griswold (@griswoldkmtv) January 27, 2021
I get it, but Miller Park is so much more fun to say.

Side note: eating at the Restaurant To Be Named Later has been added to my baseball bucket list. https://t.co/fPCOIDYvjl

— Tavi (@szn_baseball) January 27, 2021
Ahh nice to see the "it'll always be Miller Park to me" crowd is out in full force today... Fun

— Jake Schwall (@jake_schwall) January 27, 2021
I slept in a Walmart parking lot for Milwaukee warped tour near Miller Park and being able to see it in the morning was something I'll remember forever. https://t.co/y9FE8nD4kh

— Adrián C (@JackieLegs13) January 27, 2021
I like it. It doesn't top Miller Park, but I understand why the change was made & I'm on board with it. #RollWithTheNew

— Jeff Hinnendael (@J_Hinnendael) January 27, 2021