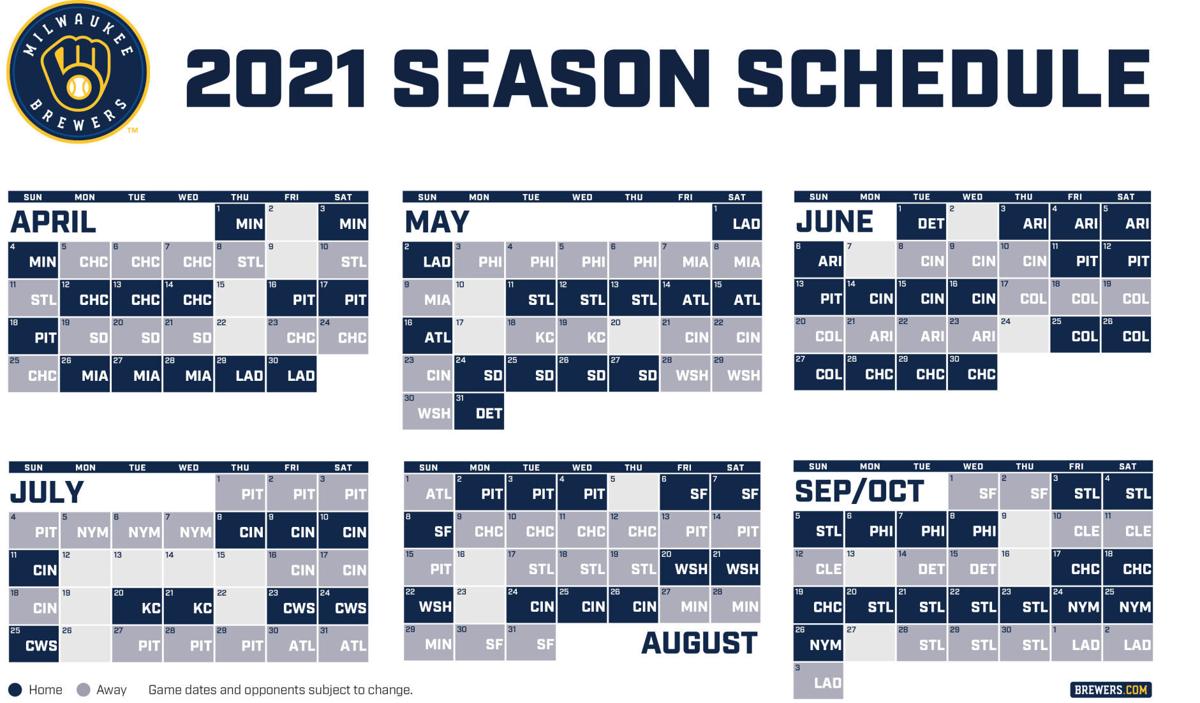 Chicago Cubs outfielder Joc Pederson has experienced the atmosphere of a full-capacity Wrigley Field only as an unwelcome visitor.
His seven seasons with the Los Angeles Dodgers brought him to Wrigley more than 20 times, including the National League Championship Series in 2016 and 2017. So Pederson has gotten a taste of the vibe and energy in the ballpark.
But beginning Friday against the St. Louis Cardinals, the Cubs can start playing in front of packed Wrigley crowds again when the ballpark officially returns to 100% capacity. That's two weeks earlier than the Brewers can begin having full houses at AmFam Field.
"I can't wait," Pederson said Wednesday after the Cubs' 3-1 win against the San Diego Padres. "I've been on the other side of the full, sold-out Wrigley and it's rowdy, so I'm excited to be on this side. It's going to be quite the event. I'm looking forward to it. It's going to be rockin'."
Opening Wrigley Field to 100% capacity is part of the state's move to fully reopen as Illinois enters Phase 5 of its coronavirus response Friday. Gates now open two hours before first pitch, an increase from 90 minutes at the start of the season, and ticket holders no longer must enter at specific gates or times.
Face coverings are not required for people who are fully vaccinated against COVID-19. The team is encouraging fans not to congregate on the concourse.
Cubs president of business operations Crane Kenney said Monday on WSCR-AM 670 that the organization is treating Friday as a second opening day — bunting will be hung throughout the stadium, and there will be stenciling on the field and "lots of other fun."
"Even at 60% (capacity) there was so much energy, and for those of us who had to sit through last season with no one in the ballpark, it's as stark a contrast as you can have," Kenney said. "Honestly, I can't wait to see it."
As of 5:30 p.m. Wednesday, the Cubs advertised in an email blast to fans that tickets remained available for Friday's "opening day 2.0? against the Cardinals.
Tickets for all remaining regular-season home games initially went on sale last Friday. However, the Cubs shut it down after the system crashed because of the demand. That was in part due to the number of tickets going to bots and ticket brokers, which Kenney said they identified by the addresses associated with the purchases. The Cubs restarted ticket sales Monday morning with new filters.
"We're trying to get as many tickets in the hands of actual fans," Kenney said.
Wrigley Field has provided a home-field advantage for the Cubs this year. Their 21-10 record at Wrigley is the third-best home winning percentage in baseball behind the New York Mets (15-5) and Chicago White Sox (24-11).
"Especially now, I think fans are happy to be out of the house and very happy to be at Wrigley and the team is playing well," first baseman Anthony Rizzo said. "The fans are always top notch, but when we're playing well, they jump behind us even more. And when we're not, they're still behind us. That's the beauty of it. That's why being a Cub is so great."
The rival Cardinals are the perfect opponent for what should be a raucous, packed ballpark on what projects to be a gorgeous weekend. In their first trip to Chicago this season, the Cardinals look to make up ground on the Cubs (35-27), who lead the National League Central by a half-game over the Milwaukee Brewers (34-27) and by three over the Cardinals (32-30).
Playing in a full-capacity Wrigley is a welcome change, especially amid the Cubs' challenging June schedule.
"It's going to be an awesome series," said right-hander Kyle Hendricks, who is aligned to pitch Friday's opener. "It felt like a packed house the last time we were there with the noise and everything, so I can't even imagine it. Fans are going to be pumped up.
"It just had to be the Cardinals. I think it's going to be a special weekend."
---
Chicago Tribune's Paul Sullivan contributed.
A new era: Miller Park name change sinks in as American Family Field signage erected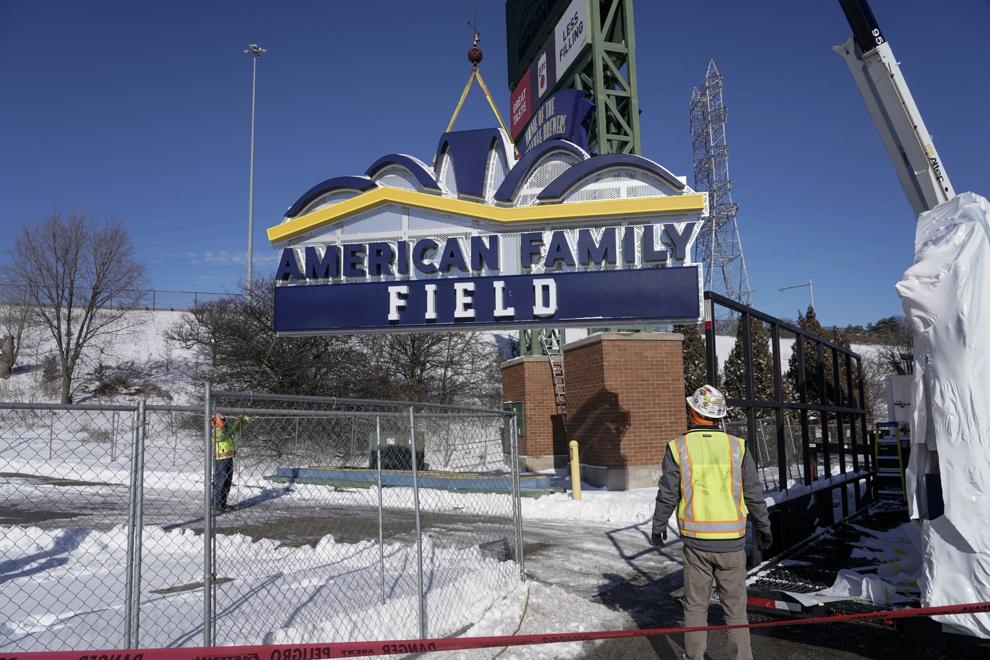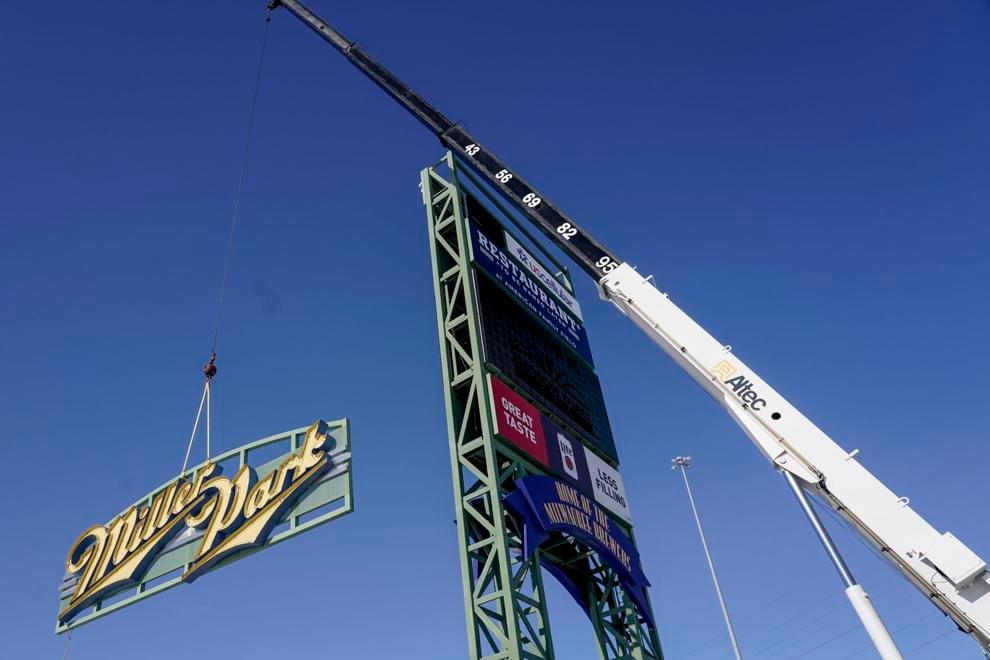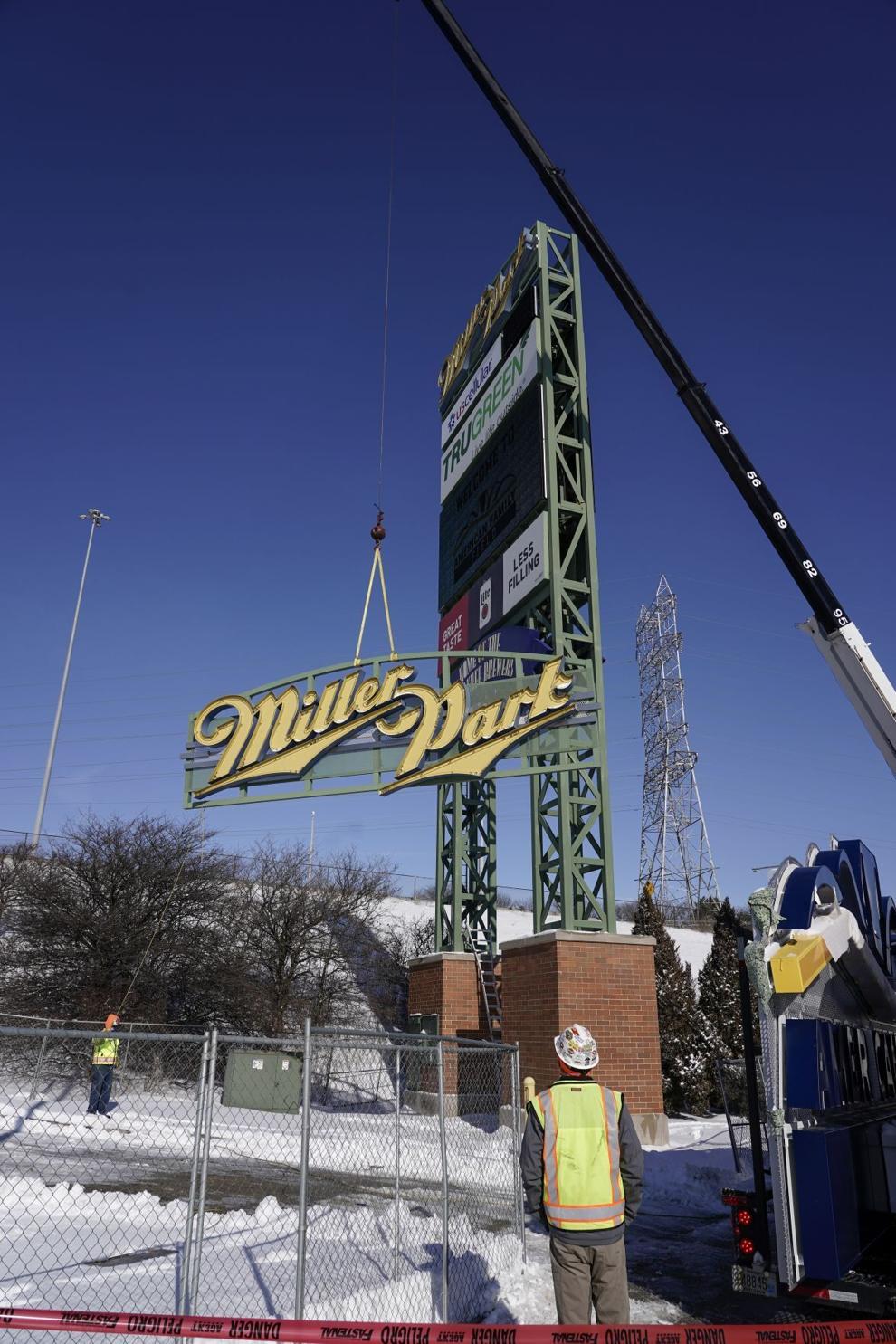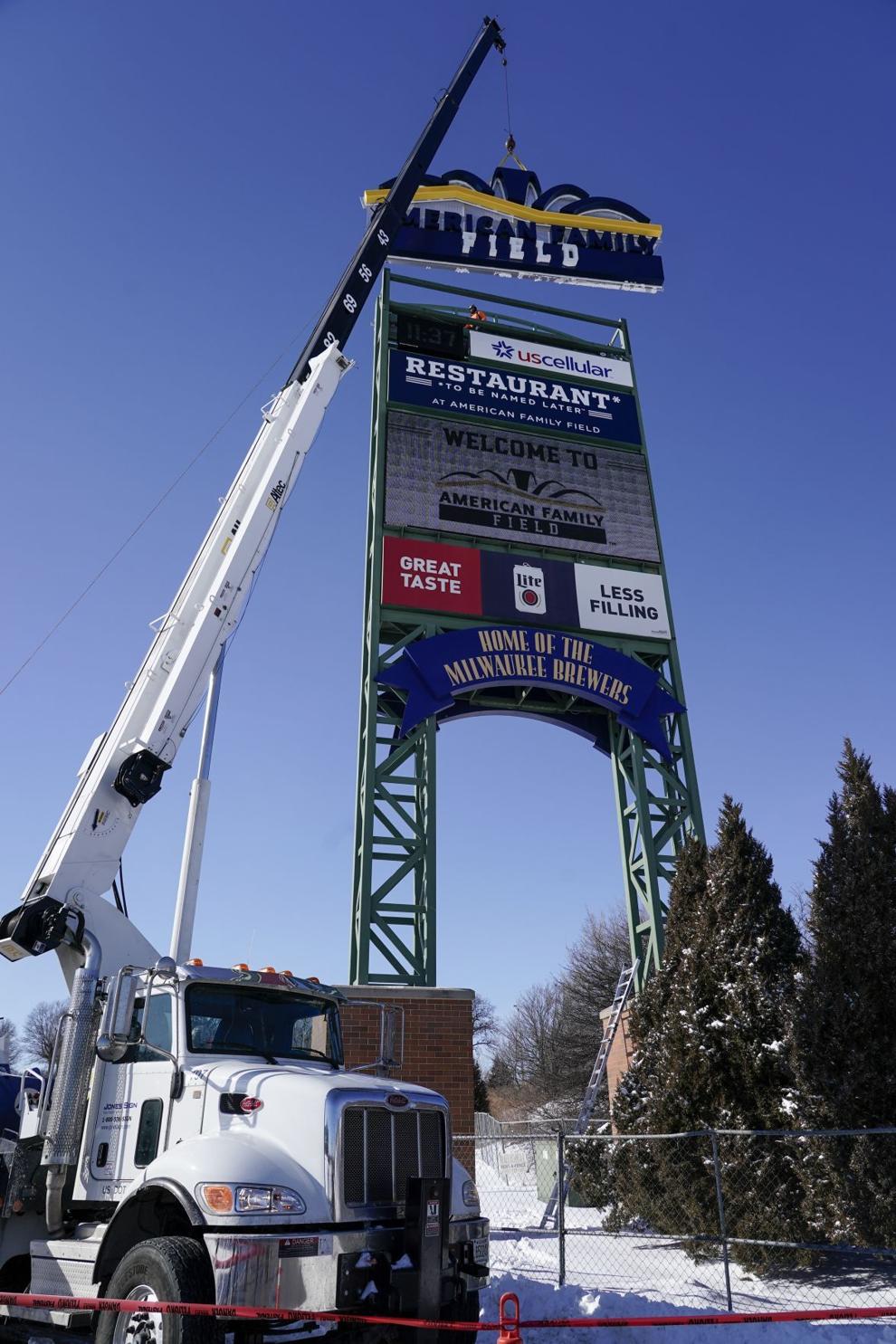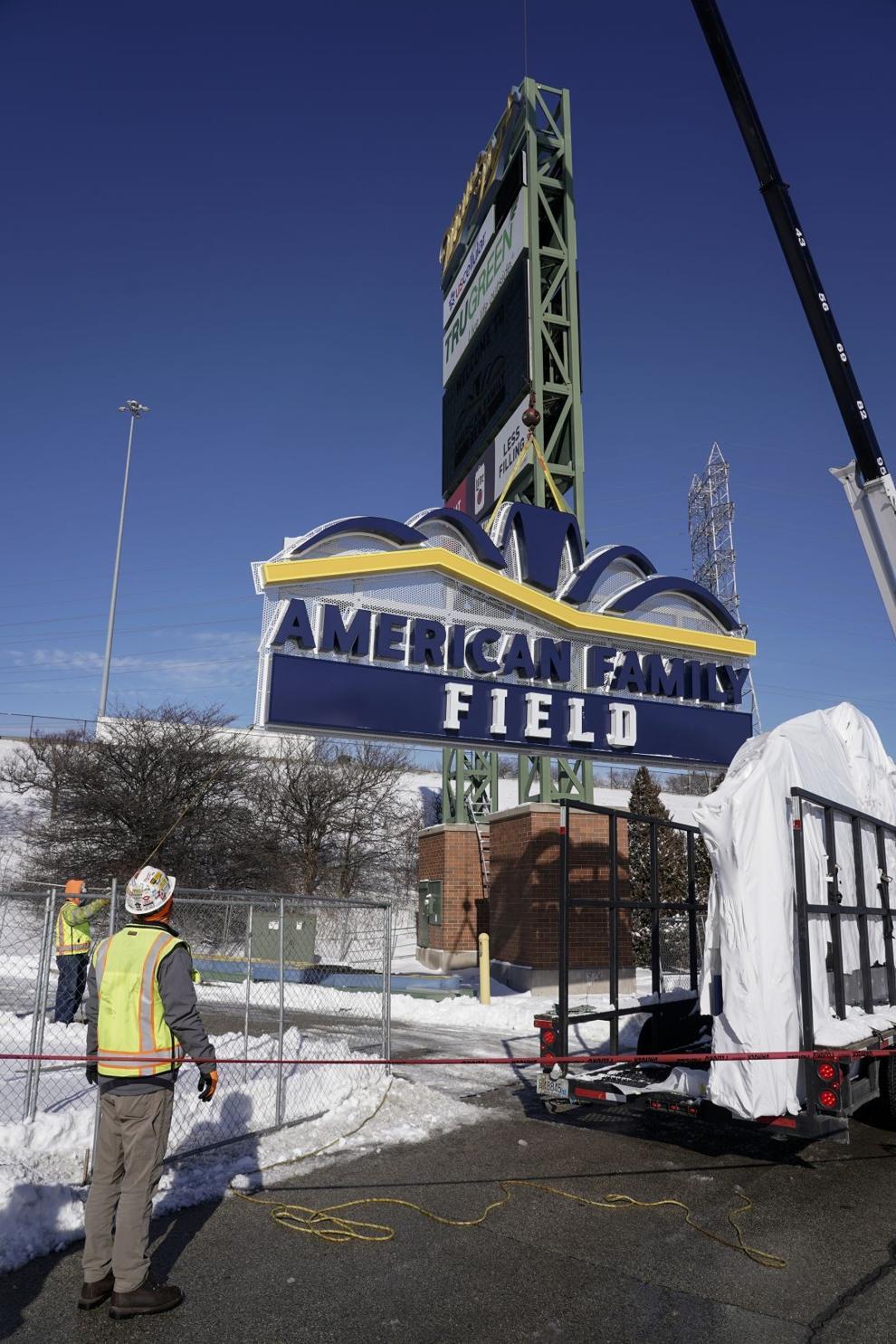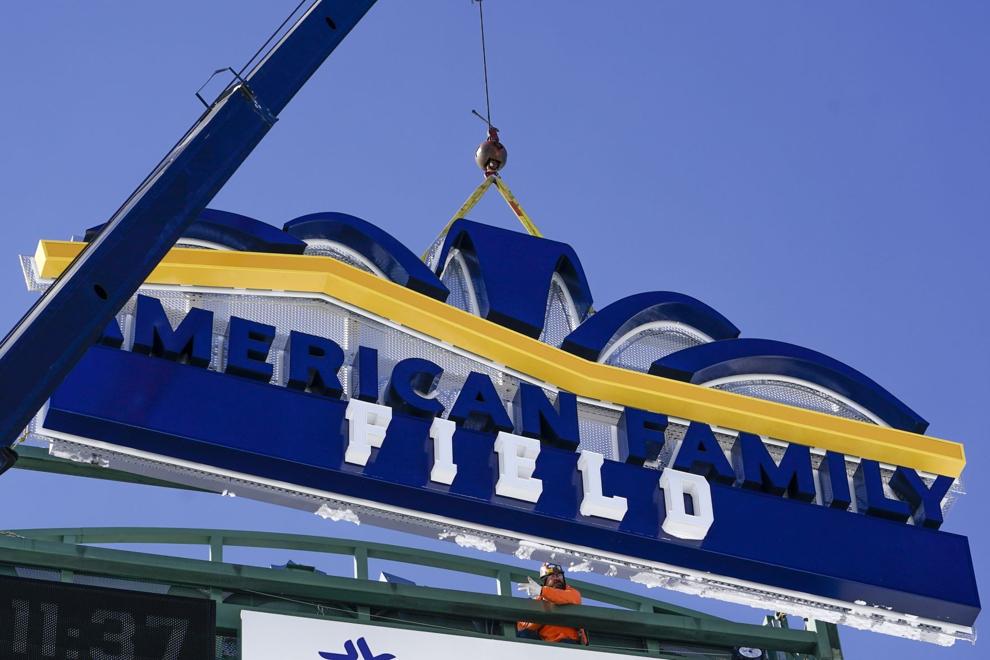 For those who say- "It will always be Miller Park to me."
Remember...Miller Park was a paid sponsorship name.
Lambeau Field is an unpaid name.
Camp Randall is an unpaid name.
The FieldHouse was an unpaid name.

I'm good with American Family Field#Brewers https://t.co/3Tx1ajaGcc

— Mike Heller (@HellerSports) January 27, 2021
I was wondering way their plan was with all the stuff, like every cup holder has a Miller park sticker, I think it would be extremely tacky to just place a sticker over top of it, im building a bar for my garage this summer I'd like about 6 of those

— Just Jeff (@Crew8235) January 27, 2021
It looks cool but I'm still calling it Miller Park

— Kyle Hoffenbecker (@KHoffenbecker) January 27, 2021
I had a visceral reaction to this.
I went to the first game at Miller Park (exhibition game not opening day). They played the Space Odyssey theme song to show how the roof opened/closed.

I've apparently hit the "change-is-hard" phase of life that requires me to share memories. https://t.co/n1PA1LnaH3

— Jennifer Griswold (@griswoldkmtv) January 27, 2021
I get it, but Miller Park is so much more fun to say.

Side note: eating at the Restaurant To Be Named Later has been added to my baseball bucket list. https://t.co/fPCOIDYvjl

— Tavi (@szn_baseball) January 27, 2021
Ahh nice to see the "it'll always be Miller Park to me" crowd is out in full force today... Fun

— Jake Schwall (@jake_schwall) January 27, 2021
I slept in a Walmart parking lot for Milwaukee warped tour near Miller Park and being able to see it in the morning was something I'll remember forever. https://t.co/y9FE8nD4kh

— Adrián C (@JackieLegs13) January 27, 2021
I like it. It doesn't top Miller Park, but I understand why the change was made & I'm on board with it. #RollWithTheNew

— Jeff Hinnendael (@J_Hinnendael) January 27, 2021