Thursday marked a return to normalcy for the Milwaukee Brewers — or at least as much normalcy amid the COVID-19 pandemic — as the team's pitchers and catchers took part in the first official workout of spring training in Phoenix.
"It was a thrill walking back into the building yesterday," Brewers manager Craig Counsell said Thursday.
The Brewers left camp abruptly last March when the league suspended operations at the onset of the pandemic. After a lengthy and uncertain hiatus, teams returned to work in July but did so in their home markets, where they held an abbreviated version of spring training.
The condensed schedule and condensed settings made preparing to play a season challenging enough, but the additional health and safety protocols put in place to protect players, coaches and staff added an additional layer of complexity.
Many of those protocols are still in place but by returning to their sprawling complex in West Phoenix, the Brewers have the additional space necessary to adhere to those protocols while going about their business as they would in any other season.
"We're fortunate that our facility is kind of made for something like this," Counsell said. "We can spread out and there's tons of space. Phoenix gives us outdoor space. We've moved our workouts at the beginning back a little bit so we can take advantage of the warm part of the day, so we can eat outside, meet outside, things like that. So we'll take advantage of all that."
The daily workout routine won't deviate too much from previous years. Pitchers will still start with bullpen sessions, then move on to live batting practice sessions once position players report and full-squad workouts get underway. The only real change will come by breaking the team up into smaller groups to further help with distancing and safety.
"We'll have to run things a little differently," Counsell said. "But once we get on the field not a lot's going to change. It's the same stuff on the field, and that will feel really familiar as well."
Even what's new has a sense of familiarity to it. Many of the protocols put in place to keep players safe were in place when teams reconvened last summer and were adapted throughout the season. So while they add a new wrinkle to players' spring routines, the rules are not a completely foreign concept.
"As players we've shown that we can manage the season," pitcher Brandon Woodruff said. "I think we showed that we can follow the protocols and do everything we can to be safe and have a full season."
Welcome back
The biggest sign that things are returning to normal — not to mention, the biggest change from last season — won't come for another few weeks when Cactus League games get underway.
Earlier this month, the City of Phoenix gave the Brewers permission to allow up to 2,300 fans to attend spring training games at American Family Fields of Phoenix. 
"That's a huge deal," Counsell said. "It really, really is. Putting fans back in the stands changes things for so many players for the better. I really think a lot of players really use fans' energy in a really great way. They're showmen. They're entertainers.
From the infirmary
Some players had yet to undergo their physicals so Counsell didn't have a full health report, but he did confirm catcher Jacob Nottingham was not yet ready for full participation after undergoing surgery on his thumb in late December.
"He's going to be delayed a little bit," Counsell said. "We're probably looking at closer to March 1 that we get him back onto the field into a regular field group."
He said it
"Coming from Mississippi, it's not too hard to quarantine. I'm pretty out there in the sticks a little bit" — Woodruff, on MLB's quarantine requirements during spring training.
Around the horn
Counsell said there were no issues with players obtaining visas and all players who were required to be in camp Thursday had reported. ... The team announced tickets for the March 6 game against the Cubs at American Family Fields of Phoenix have already sold out while tickets to the remaining games on the Cactus League schedule are selling quickly. ... Former Brewers pitcher Lew Krausse, who threw the very first pitch in franchise history on April 7, 1970, passed away at age 77. Krausse went 21-30 with a 3.93 ERA in two seasons with Milwaukee.
---
A new era: Miller Park name change sinks in as American Family Field signage erected
A new era: Miller Park name change sinks in as American Family Field signage erected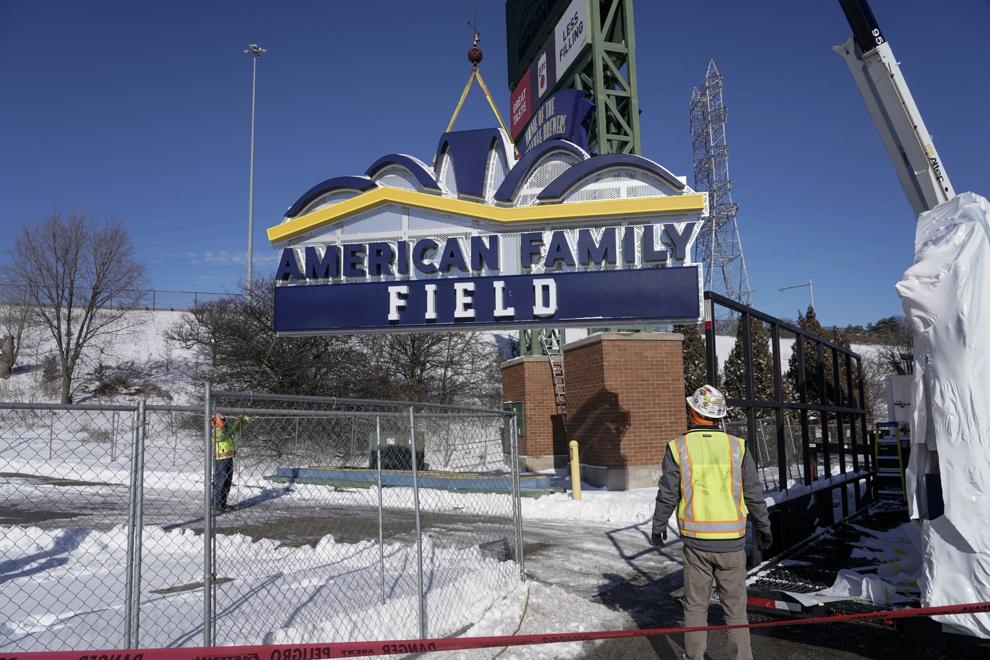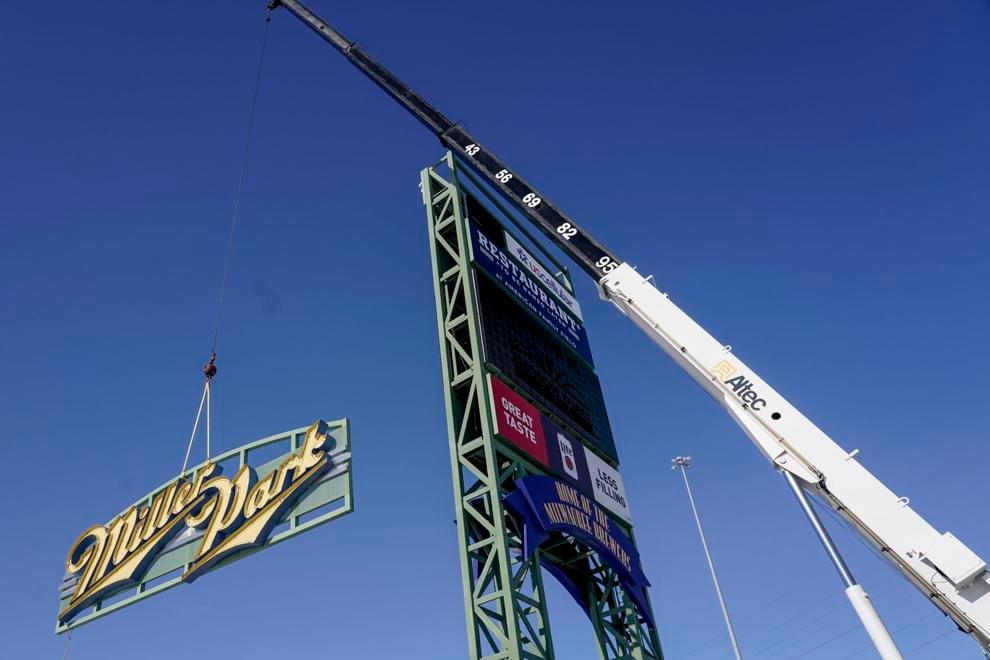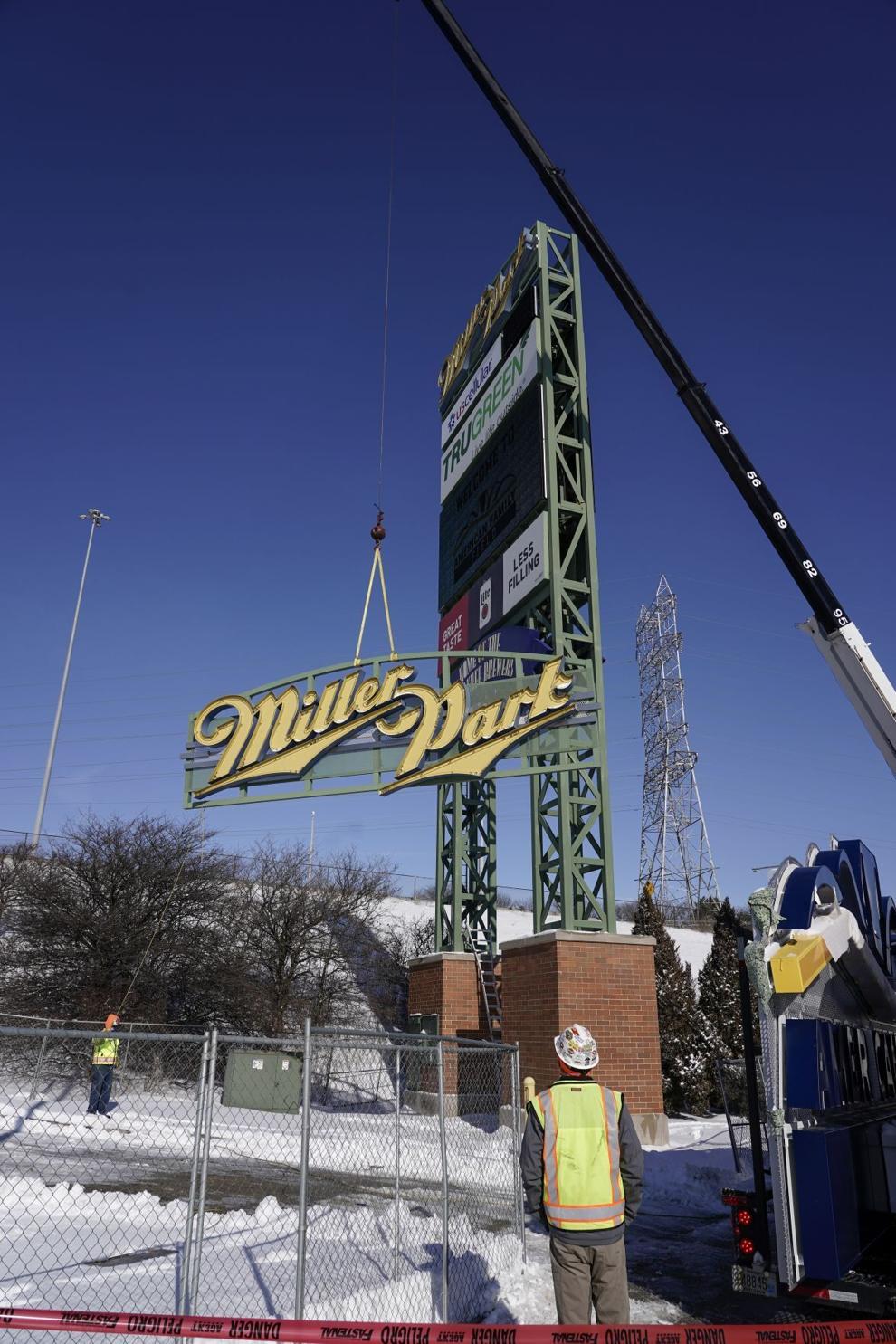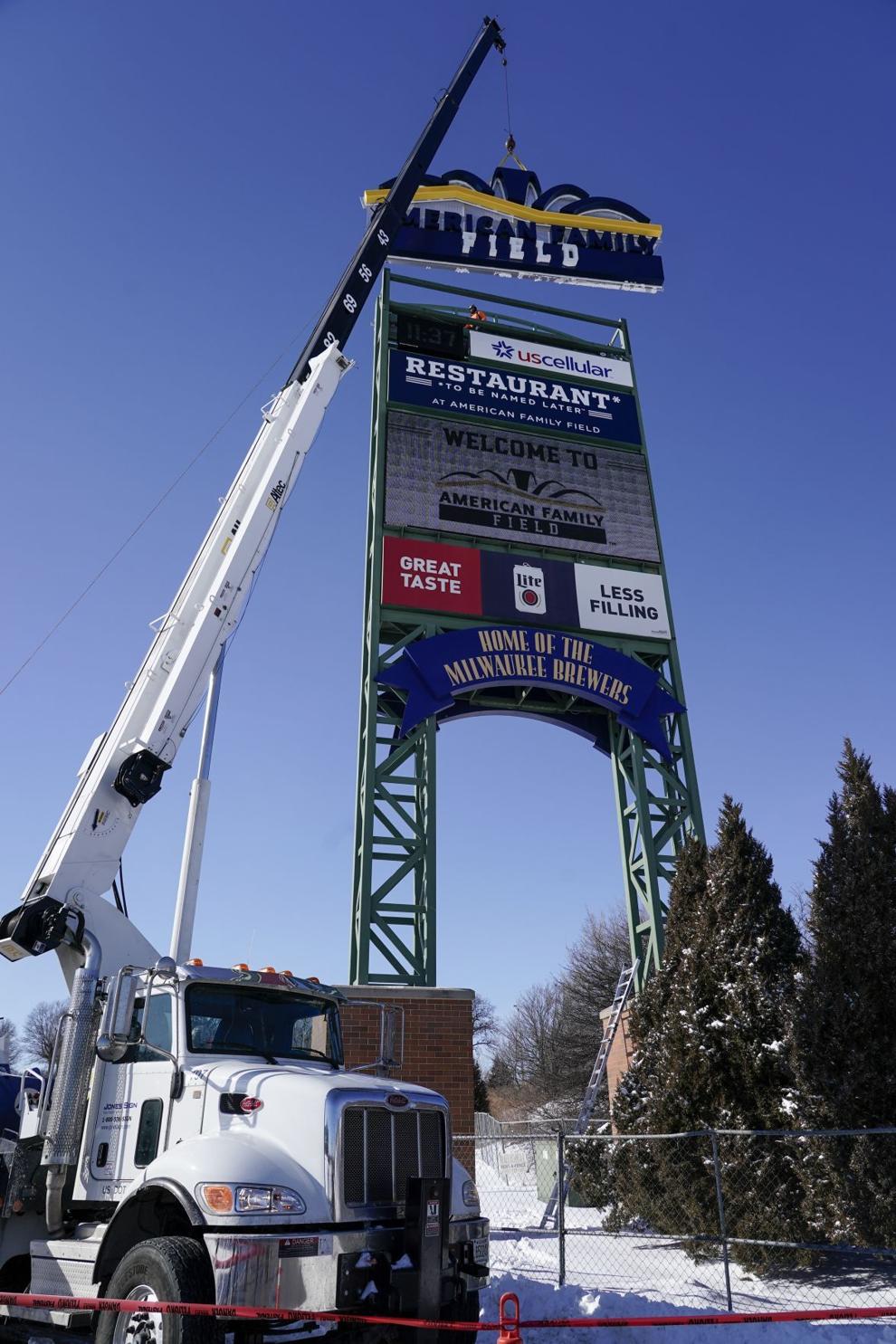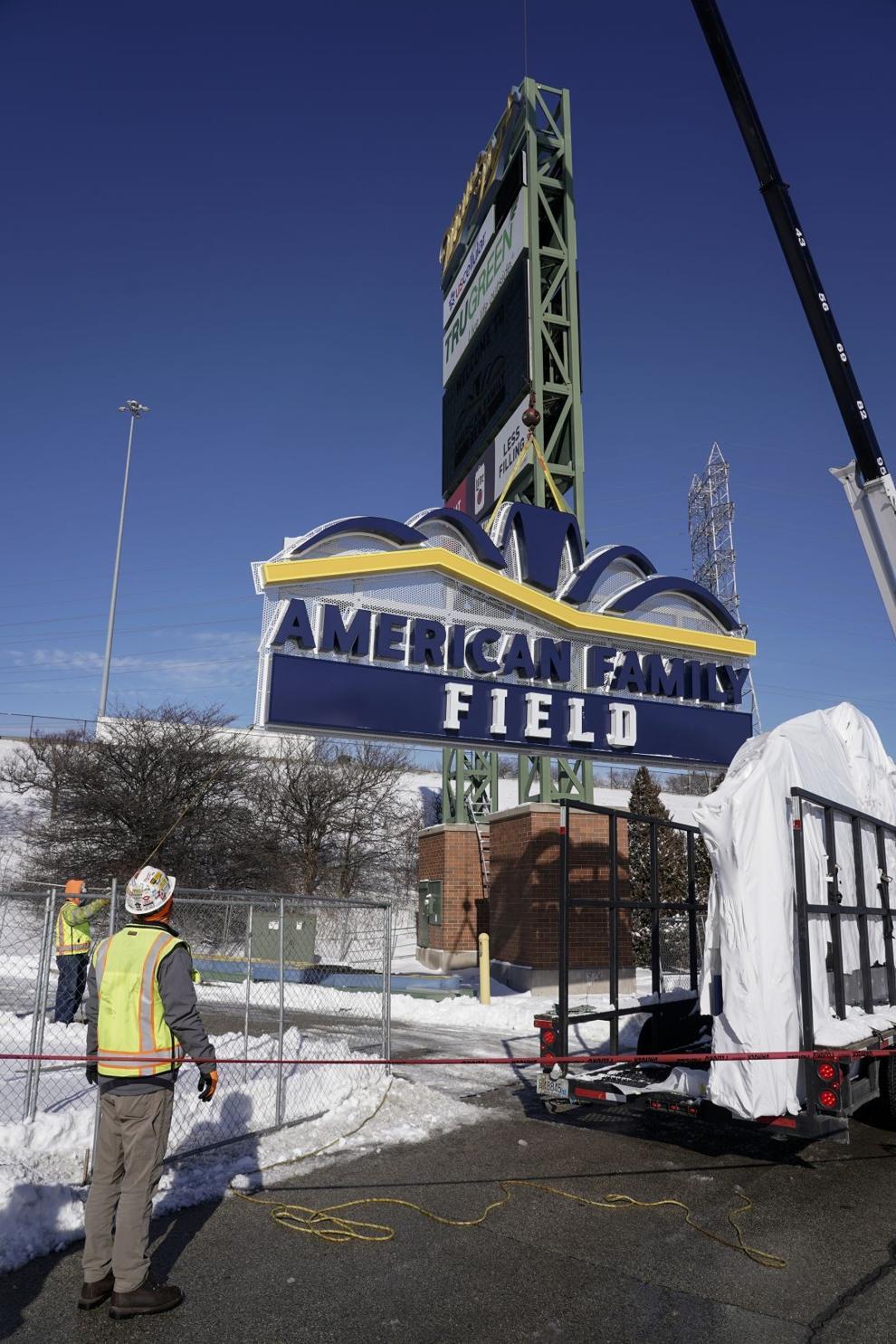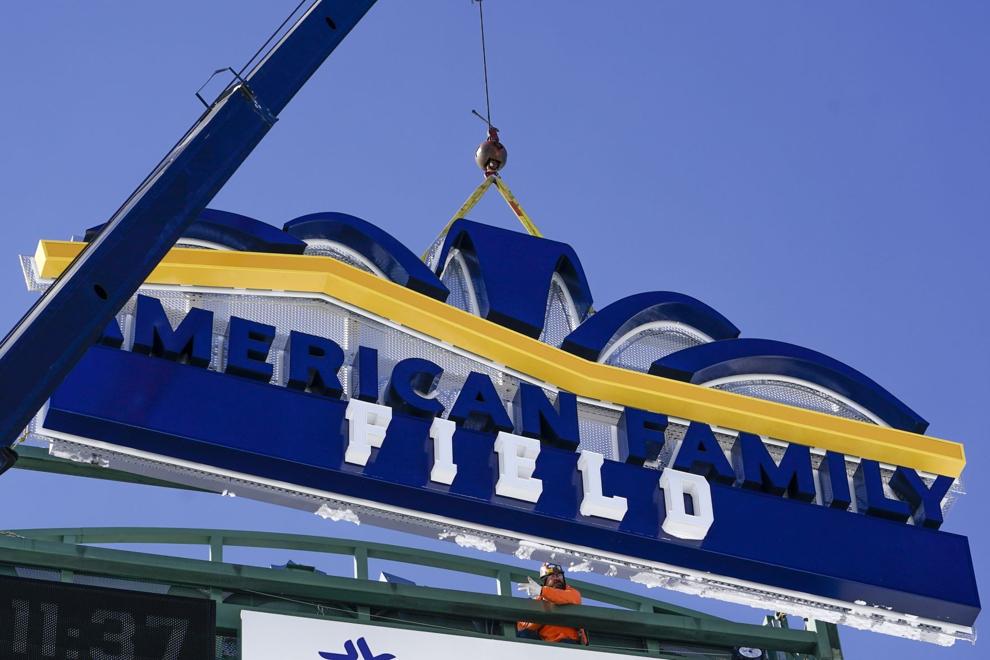 For those who say- "It will always be Miller Park to me."
Remember...Miller Park was a paid sponsorship name.
Lambeau Field is an unpaid name.
Camp Randall is an unpaid name.
The FieldHouse was an unpaid name.

I'm good with American Family Field#Brewers https://t.co/3Tx1ajaGcc

— Mike Heller (@HellerSports) January 27, 2021
I was wondering way their plan was with all the stuff, like every cup holder has a Miller park sticker, I think it would be extremely tacky to just place a sticker over top of it, im building a bar for my garage this summer I'd like about 6 of those

— Just Jeff (@Crew8235) January 27, 2021
It looks cool but I'm still calling it Miller Park

— Kyle Hoffenbecker (@KHoffenbecker) January 27, 2021
I had a visceral reaction to this.
I went to the first game at Miller Park (exhibition game not opening day). They played the Space Odyssey theme song to show how the roof opened/closed.

I've apparently hit the "change-is-hard" phase of life that requires me to share memories. https://t.co/n1PA1LnaH3

— Jennifer Griswold (@griswoldkmtv) January 27, 2021
I get it, but Miller Park is so much more fun to say.

Side note: eating at the Restaurant To Be Named Later has been added to my baseball bucket list. https://t.co/fPCOIDYvjl

— Tavi (@szn_baseball) January 27, 2021
Ahh nice to see the "it'll always be Miller Park to me" crowd is out in full force today... Fun

— Jake Schwall (@jake_schwall) January 27, 2021
I slept in a Walmart parking lot for Milwaukee warped tour near Miller Park and being able to see it in the morning was something I'll remember forever. https://t.co/y9FE8nD4kh

— Adrián C (@JackieLegs13) January 27, 2021
I like it. It doesn't top Miller Park, but I understand why the change was made & I'm on board with it. #RollWithTheNew

— Jeff Hinnendael (@J_Hinnendael) January 27, 2021