MILWAUKEE — Jordan Zimmermann is getting a chance to work from home this summer.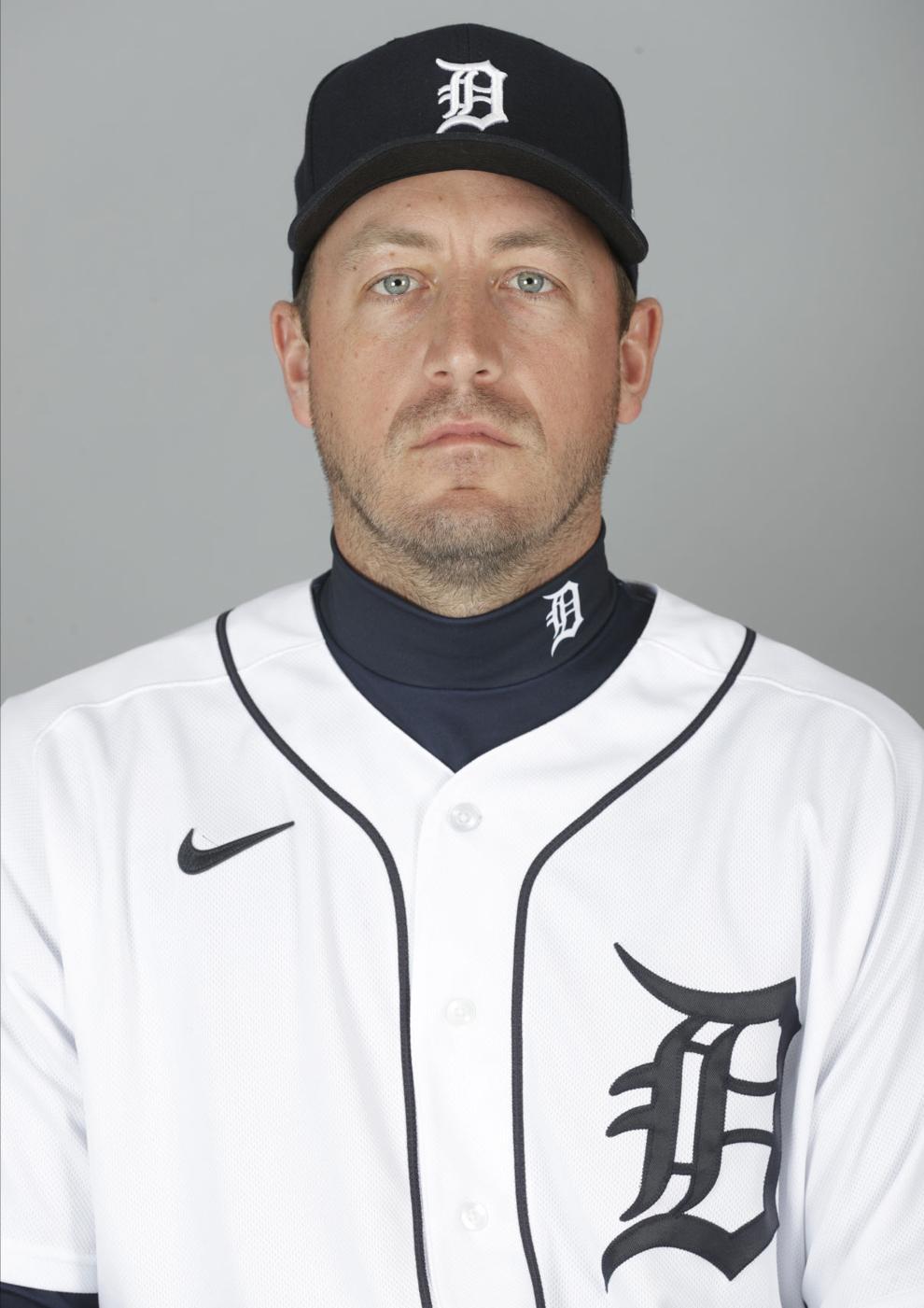 The Milwaukee Brewers signed the veteran right-hander, a native of Auburndale and former standout at UW-Stevens Point, to a minor league deal that includes an invitation to spring training.
"It was definitely good to hear from them," Zimmermann said Tuesday. "I didn't have much interest all offseason, so when they called and were interested, it was definitely a place I wanted to go."
Zimmermann, 34, spent the past five seasons with the Detroit Tigers, who signed him to a $110 million contract in November 2015. He was coming off back-to-back All-Star appearances at the time and had a 3.32 ERA in seven seasons with the Washington Nationals when he signed the deal but never was able to duplicate that success in Detroit, where he posted a 5.63 ERA.
Injuries were a problem with the Tigers. A shoulder strain limited him to 25 starts in 2018, a strained UCL led to a 23-start season in 2019 and he made just three starts in 2020 when a strained forearm landed him on the injured list to start the season.
"The last 3-to-4 years have been pretty tough injury-wise for me," Zimmermann said. "It seemed like I would be feeling pretty good and then something would pop up and derail me. I'm hoping to avoid that this year. It's definitely good to be back in Wisconsin."
Zimmermann has a 95-91 and 4.06 ERA in 277 career appearances (275 starts). Although not nearly the dominant pitcher he was in his prime, Zimmermann is confident he still has plenty to offer the Brewers as they try for a fourth consecutive postseason appearance.
"If I didn't have anything left, I probably would have retired and gone out on my own terms but my body and my mind tell me 'you still have more left,'" Zimmermann said. "Obviously, I want to go out there and stay healthy. I know I can get guys out. It's definitely going to be nice getting back in the (National League) because I feel a lot more comfortable there than (in the American League).
At Auburndale, Zimmermann was a two-time conference player of the year and landed on the All-State second team his senior year. In addition to baseball, Zimmermann was the conference player of the year in basketball his senior season and in football, where recorded the second-highest single-game receiving total in state history with 304 yards.
He went on to play baseball at Stevens Point, beginning as a preseason first-team All America selection by Baseball America. As a sophomore, led the WIAC with a 2.28 ERA, 103 strikeouts and a .172 opponents' batting average in 11 starts. He went 10-0 with a 2.08 ERA as a junior, helping the Pointers to the NCAA Division III championship.
The Nationals selected Zimmermann with their second-round pick in the 2007 MLB draft and he made his big-league debut less than two years later, holding the Braves to two runs over six innings while striking out three in a 3-2 victory on April 20, 2009.
Zimmermann will be the second state native — and second UW-Stevens Point alum — in the Brewers' camp this spring, joining right-handed pitcher J.P. Feyereisen, who grew up in River Falls and played for the Pointers from 2012-2014.
He said the odds of having two former Pointers playing together on the Brewers were probably "slim to none" but was looking forward to reconnecting with Feyereisen, who he met previously while doing some of his offseason conditioning at Stevens Point, where the baseball field is named in honor of he and his wife Amanda.
"We've been texting back and forth a little bit since signing," Zimmermann said. "It'll be nice to hook up with him and have two Pointers on our team."
Gamel signs with Indians
Ben Gamel is being given a shot to win one of the Indians' open outfield jobs.
Cleveland and Gamel agreed to a minor league contract on Thursday, and he was invited to big league spring training camp. The 27-year-old has played 442 major league games for the Yankees, Mariners and Brewers.
Gamel's agreement came a week after the Indians gave former Minnesota slugger Eddie Rosario to an $8 million, one-year contract. Rosario will get one of Cleveland's starting outfield spots, but the other two appear up for grabs.
Gamel spent the past two seasons with Milwaukee. Last year he batted .237 with three homers and 10 RBIs in 40 games. He had his best season with Seattle in 2017, when he hit .275 with 11 homers and drove in 59 runs.
Gamel will compete in Arizona with Jake Bauers, Oscar Mercado, Bradley Zimmer, Daniel Johnson, Jordan Luplow and Josh Naylor for a roster spot as the Indians look to improve an outfield that has been woefully unproductive in recent years.