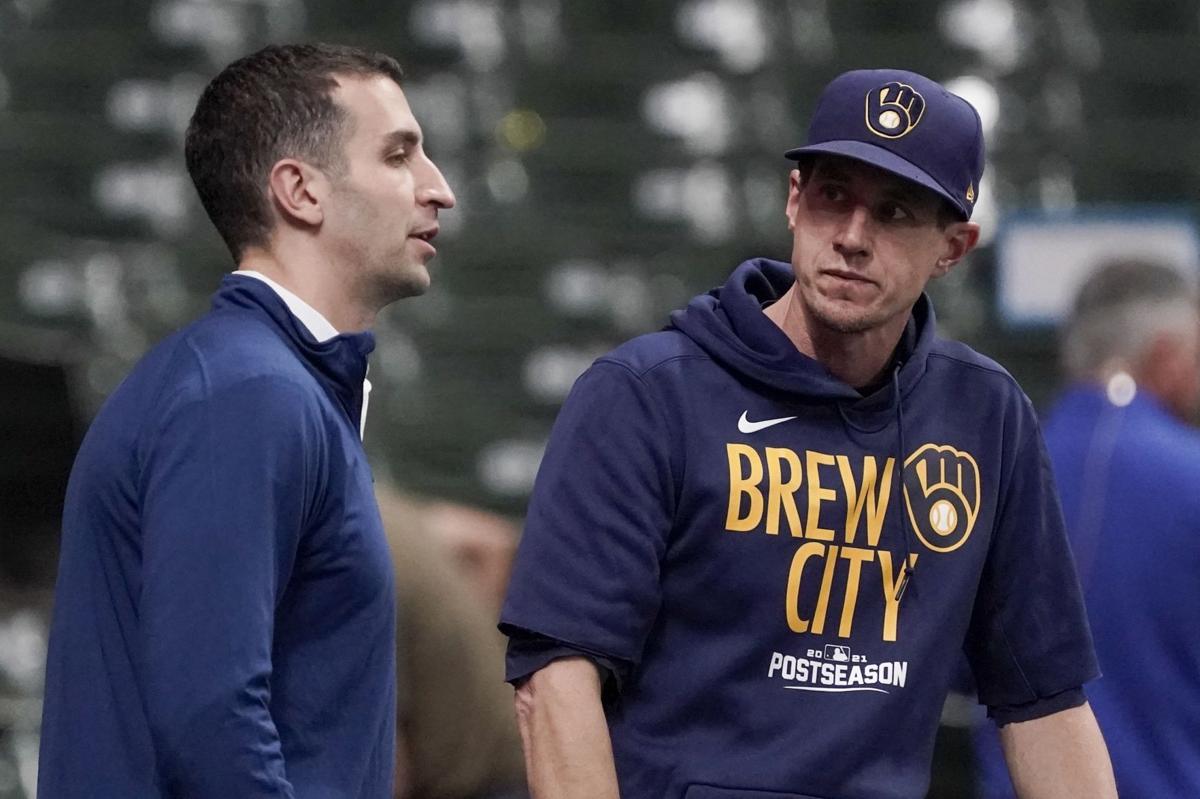 Sandy Alderson is once again scrambling to find a credible chief of baseball operations.
Billy Beane, the Oakland A's executive VP of baseball operations, has withdrawn his name from consideration for the Mets' head of baseball ops, sources confirmed to the Daily News. For a double whammy, the team's other top choice is also apparently out of the running. The Brewers reportedly denied their president of baseball operations, David Stearns, an interview with the Mets to run their front office.
Beane and Alderson have a close relationship, beginning with their time in the Oakland front office in the early 1990s, and he was the realistic candidate, among a trio that included Stearns and Theo Epstein, to reunite with his mentor and help the Mets stabilize. But Beane is under contract and has spent the past three decades in the A's organization. A source said, while Beane was initially interested in coming to New York, in the end he decided against uplifting his family and roots from Oakland.
Stearns was on the Mets' short list to head its baseball operations department, but it is no surprise Milwaukee made sure the executive would stay put. Stearns reportedly has at least one more year remaining on his contract with the Brewers, and they've made the playoffs in each of their last four years under his leadership. Stearns was first hired by Milwaukee in 2016 as general manager and he was promoted to president of baseball operations in 2019.
So, where do the Mets turn now?
They created several vacancies in their first week of the offseason — removing Luis Rojas as manager and allowing six members of the major-league coaching staff to seek jobs elsewhere. Since that busy first week, we've heard only the chirping of crickets. Even avid Twitter user Steve Cohen hasn't found a reason to drum up the Mets fan base with a dad joke or a dirty competition to expose a source. One reason for the radio silence in Mets land is the restriction in reaching out to candidates who are currently involved in the playoffs. If the team is interested in a fat cat of the Dodgers, for example, the Mets will wait until their postseason run is complete before requesting an interview.
But the Mets already struck out in their search for a universally respected leader who can marry analytics and winning experience. Accomplished executive Theo Epstein was thought to be a perfect fit for the Amazin's, given his track record as architect of the Red Sox and Cubs drought-ending championships. But Epstein and Cohen figured out after an early-October Zoom call that the head of operations gig was not going to work out. Epstein, we learned, was not interested in that opportunity.
Now, the pressure is even higher on Alderson to hire a credible and experienced exec to run the Mets front office.
Alderson, the team president doubling as Mets GM, held court in a 50-minute press conference at Citi Field during the team's final week of the regular season. He has not spoken to reporters since declining to pick up the team option on Rojas' contract, nor since shaking up the coaching staff. Last month, Alderson expressed some apprehensiveness about receiving permission to speak to top candidates for president of operations. He was hopeful the Mets would not have to go through a repeat of last year's limitations.
The Mets tried and failed last offseason to secure an individual for the position of head of baseball ops. Much like this time around with the Brewers and Stearns, the Mets were denied approval from multiple teams to speak to their top candidates. They pivoted to a different structure, with Jared Porter as GM and Zack Scott as acting GM. Alderson, as team president, served in an advisory role for Porter and Scott while that formation ran the front office for all of two months.
Porter was fired in January after details surfaced that he sent sexual images to a reporter while working in the Cubs front office. Scott took over acting GM duties until September, after which Alderson began both publicly and privately calling the shots for Mets brass.
With their top candidates all retreating, perhaps Scott will get a second chance from the Mets. Scott, who is still employed by the club while sidelined on administrative leave, was arrested last month for drunk driving. Alderson indicated he would wait for Scott's legal situation to resolve before deciding on his status. Scott's DWI case was adjourned earlier this month for reasons not provided, and he has a trial set for Dec. 8. Though it's worth noting that a few weeks ago, Alderson said "there has been very little contact" with Scott since his arrest, which does not bode well for his potential future with the club.
Swinging away: Brewers maintain aggressive approach to roster building despite past strikeouts
January 2018: Signed Matt Albers to 2-year, $5 million contract
Albers was coming off a career-best season in which he went 7-2 with a 1.62 ERA in 63 appearances for the Nationals when Stearns signed him to help bolster a young bullpen.
Early on, the move looked brilliant as Albers posted a 1.93 ERA through his first 24 appearances. He got knocked around hard his next time out, allowing five earned runs in a loss to the Cubs that resulted in a stint on the injured list. He returned six weeks later but made only one appearance, allowing three runs, before landing back on the IL and posting a whopping 23.63 ERA in eight appearances after he returned in August.
Things didn't go much better in 2019, either. Albers posted a 5.13 in 67 games and became a free agent after the season but hasn't pitched in the big leagues since.
June 2018: Traded JiMan Choi for Brad Miller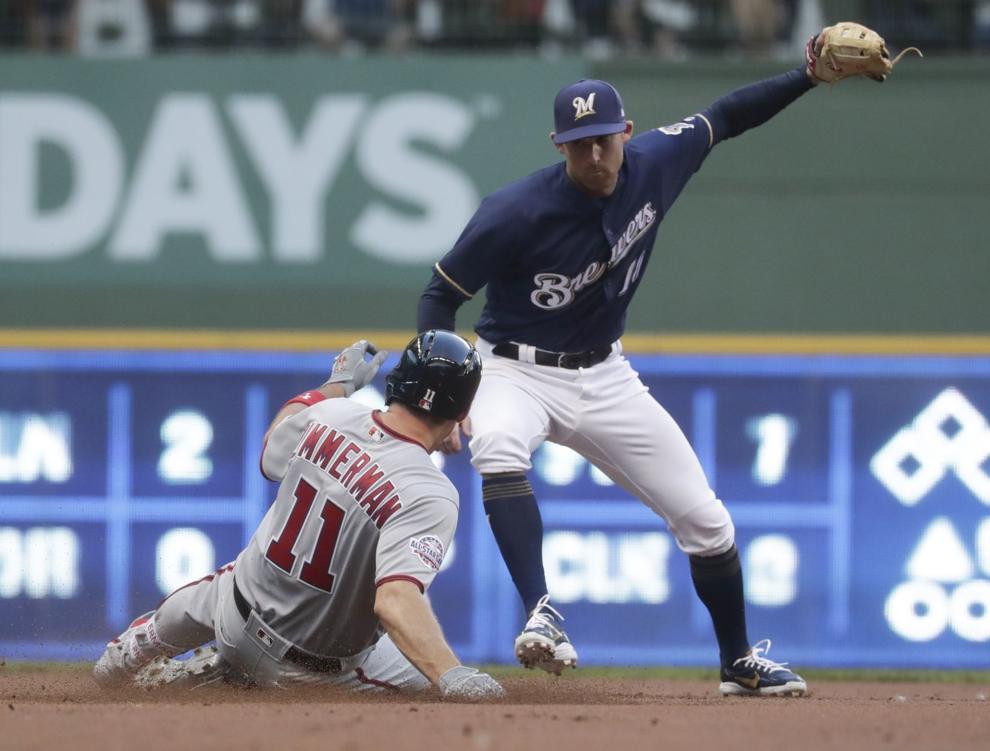 Milwaukee signed Choi to a minor league deal to provide depth at first base and he forced his way onto the Opening Day roster by batting .409 with three home runs, 10 RBIs and a 1.245 OPS in 27 Cactus League games.
He became expendable when Jesus Aguilar, who also played his way onto the roster with a mammoth spring, seized the starting job at first after Eric Thames' injury. So Stearns dealt Choi to Tampa for Miller, who was hitting .256 with five home runs and 21 RBIs while playing both first base and the outfield.
"At this point we thought that the positional versatility and the infield experience that Miller brings would be helpful," Stearns said. "He will head to Triple A, and when we have a need, I'm sure he will be ready to contribute."
Miller appeared in just 27 games and batted .230 with two home runs and a .666 OPS before he was designated for assignment on July 28.
July 31, 2018: Traded for Jonathan Schoop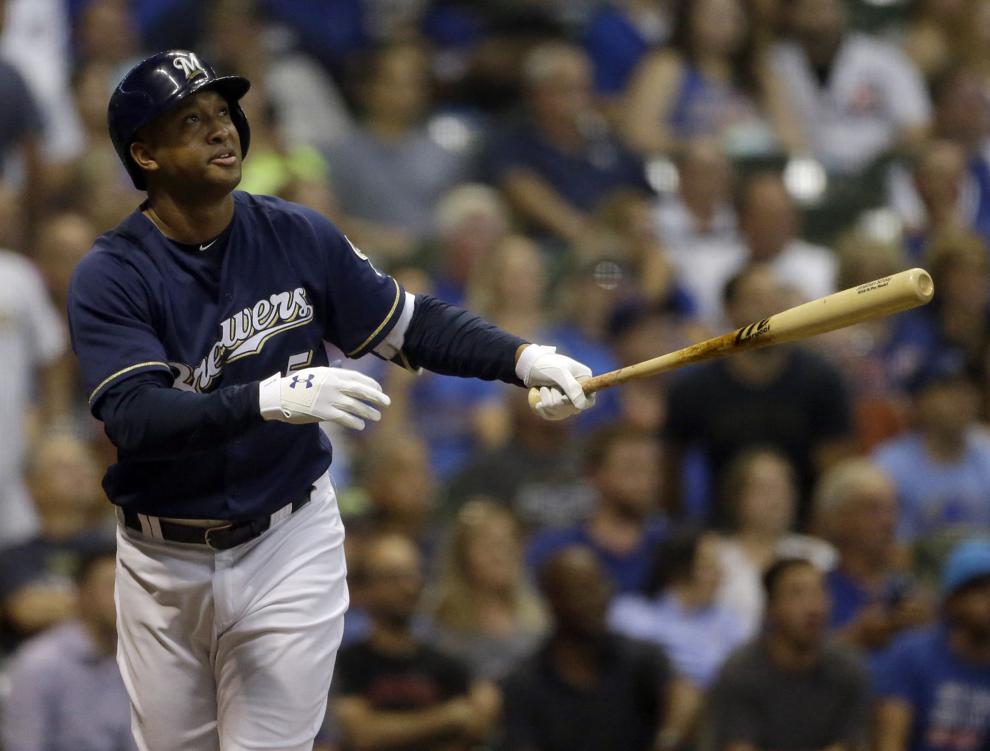 Stearns was reminded of one of his biggest busts Monday when Tigers infielder Jonathan Schoop put Milwaukee in a 1-0 hole with an RBI single off Corbin Burnes.
Stearns sent infielder Jonathan Villar and two prospects to Baltimore for Schoop at the trade deadline in 2018, despite having planned to shift Travis Shaw to second after Milwaukee acquired third baseman Mike Moustakas in an earlier deal.
By pairing the right-handed Schoop, who was hitting .244 with 17 home runs at the time of the deal, with Shaw, a left-handed slugger, Stearns thought he had the makings of a formidable tandem.
"Really, what it comes down to for us is we think we're getting better and we think we're adding to our overall depth," Stearns said at the time.
The move backfired as Schoop hit .202 with four homers and 21 RBIs in 46 games then went 0-for-8 in the playoffs leading Stearns to non-tender him after the season.
"Look, it was a bad deal, and that's on me," Stearns said. "We made a trade for a player we thought was going to be here for basically a year and a half, and I was wrong."
As for the players Stearns gave up in the deal, only Villar is in the big leagues this season. After batting .270 with 61 stolen bases and a .777 OPS in 216 games for the Orioles, he was traded to Miami in December 2019 and then to the Blue Jays at the deadline in 2020.
He signed with the Mets in February and is batting .231 in 41 games this season.
Dec. 20, 2019: Signed Justin Smoak to 1-year deal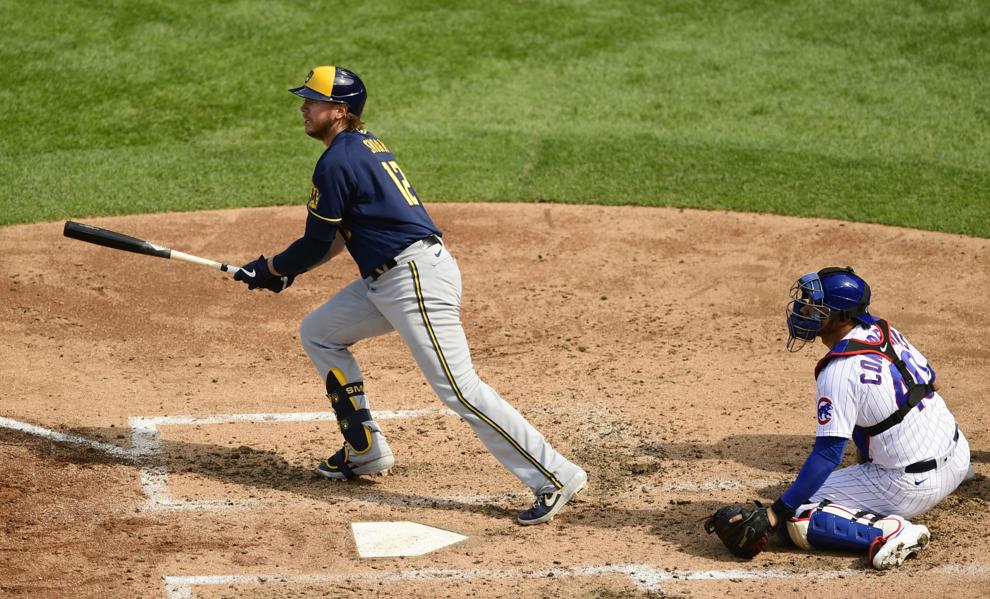 Stearns opted against picking up a $7.5 million option to bring back Eric Thames and instead took a chance on switch-hitting first baseman Justin Smoak, whose power from the left side projected to play well at American Family Field, with the idea of him sharing time at first base with Ryan Braun.
The COVID-19 pandemic thwarted those plans, though. When the Brewers returned from their hiatus, Braun was shifted into the designated hitter role leaving first base to Smoak, who never got his bat going and was designated for assignment after batting .186 with five home runs and a .642 OPS in 33 games.
"You never completely know when it is the right time, especially in a season like this," Stearns said at the time. "There is some feel involved in this.
"Determining whether and the likelihood of a player snapping out of a slump is always a really tough judgment call. In this case, with the volume of playing time that Justin had to try to get this going and where we are in the season, we felt like it was the right time."
Smoak's release came just weeks after Stearns cut ties with utility man Brock Holt, who signed his own one-year deal early in Spring Training but was let go after he hit .100 in just 16 games.