CINCINNATI — Christian Yelich doubled home the go-ahead run in the 11th inning and the Milwaukee Brewers beat the Cincinnati Reds 7-4 Saturday night to widen their lead in the NL Central.
The Reds loaded the bases in the bottom of the 11th, but with an empty bench, manager David Bell sent pitcher Wade Miley up to pinch hit for reliever Ryan Hendrix. He grounded out to second to end the game.
After losing three of four to the Reds at home before the All-Star break, Milwaukee has opened this series with two straight wins to take a six-game lead.
"We fought back," Brewers manager Craig Counsell said. "It's something we've done all year. I think we've been really good late in games, and the fight has been there all year."
Both teams scored in the 10th. Yelich then began the 11th with a liner into the left-field corner off left-hander Sean Doolittle (3-1) to drive in automatic runner Kolten Wong.
An infield single by Avisail Garcia and a sacrifice fly by Jace Peterson drove in two more runs.
Jonathan India hit a leadoff homer in the Reds eighth to make it 3-all.
Yelich had an RBI grounder during a three-run rally in the seventh for a 3-2 Milwaukee lead.
The Reds scored on an error and Kyle Farmer had an RBI double off All-Star right-hander Brandon Woodruff, who gave up just two hits in 5 2/3 innings. He struck out eight and walked four.
Jandel Gustave (1-0), the sixth Milwaukee reliever, pitched the last two innings for the win.
"There no question there's a lot on the line," Bell said. "It is tough to take loses, but we have no choice but to approach this the way we do — with toughness."
Willy Adames had three hits, scored twice and drove in a run. That's after he had three hits and four RBIs in the Brewers' 11-6 win on Friday night.
Since joining the team on May 22 in a trade with Tampa Bay, the 25-year-old shortstop leads the Brewers in hits (56), doubles (16), extra-base hits (26) and total bases. The team has gone 34-16 since his arrival.
Right-hander Michael Lorenzen, in his first action of the season after coming off the injured list with a shoulder strain, pitched the eighth inning for the Reds without giving up a run and played two outfield positions.
But he injured a hamstring while scoring as the automatic runner in the 10th inning and likely will miss some more time. Bell said he'll know more Sunday.
Trainer's room
Brewers: RHP Brad Boxberger left the game with shoulder stiffness after giving up the homer to India in the eighth. He is day to day. ... RHP Devin Williams was put put on the 10-day disabled list with elbow discomfort. ... 3B Travis Shaw (shoulder) will begin on-field batting practice on Tuesday. ... CF Lorenzo Cain (hamstring) is expected to continue his rehab assignment at Triple-A Nashville through the weekend.
Reds: All-Star right fielder Nick Castellanos wasn't in the starting lineup but isn't expected to miss significant time after being hit on the right wrist by a pitch Friday night. "It's not broken, but it doesn't feel good this morning," he said before the game.
Up next
Milwaukee sends All-Star right-hander Corbin Burnes (4-4, 2.36 ERA) against right-hander Sonny Gray (3-4, 3.19) in the finale of the series on Sunday afternoon. Burnes worked two innings and gave up two runs, taking the loss for the National League in Tuesday night's game. Gray is coming off a weeklong stay on the injured list after being bothered by a strained oblique before the All-Star break.
Get to know the Milwaukee Brewers' farm system with Minor League Baseball back in full swing
CAROLINA MUDCATS
Class A (Low)
Stadium: Five County Stadium
The only affiliate in Milwaukee's system owned by the team, Carolina drops down a level this season after serving as the Brewers' advanced affiliate since 2017. Prior to their affiliation with Milwaukee, the Mudcats were the Double-A affiliate of the Pittsburgh Pirates (1991-98), Colorado Rockies (1999-2002), Florida Marlins (2003-08) and Cincinnati Reds (2009-11); and the Class A-Advanced affiliate of the Cleveland Indians (2012-14) and Atlanta Braves (2015-16).
Player to watch: LHP Antoine Kelly
Kelly, 21, was considered something of a project when Milwaukee selected him in the second round (No. 65 overall) of the 2019 MLB Draft out of Wabash Valley (Ill.) Community College where he led all junior college players with 19.1 strikeouts per nine innings despite throwing his fastball almost exclusively.
He used that fastball, which jumped from the low to upper 90s, to strike out 41 batters in 21 2/3 innings during Arizona Fall League action that year and spent the 2020 season developing a changeup at the Brewers' alternate training site. Milwaukee sent him to the Fall Instructional League but he made just one appearance before being shut down due to thoracic outlet syndrome, which required surgery in early November that kept him out of spring training.
Despite that setback, Kelly began the year ranked sixth among Milwaukee's top-30 prospects according to MLBPipeline.com, and is expected to join the Mudcats at some point this season to continue his development.
WISCONSIN TIMBER RATTLERS
Class A (Advanced)
Location: Grand Chute, Wis.
Stadium: Neuroscience Group Field at Fox Cities Stadium
Affiliated with the Brewers since 2009, the Timber Rattlers have a long history in Appleton, dating back to their inception as the Fox Cities Foxes of the Three-I League in 1958. After spending their first two seasons as a Class B affiliate of the Washington Senators, the Foxes paired up with the Baltimore Orioles in 1960, with future Hall of Famer Earl Weaver leading the team to its first championship.
In 1966, the team began a 20-year association with the Chicago White Sox. The Kansas City Royals (1987-1992) and Seattle Mariners (1993-2008) followed, with the franchise rebranding itself as the Wisconsin Timber Rattlers and moving from Goodland Field to its current home in 1994.
Player to watch: OF Garrett Mitchell (above)
Milwaukee's first-round pick in the abbreviated 2020 MLB Draft, Mitchell put on quite a display during spring training when he batted .367 (11-for-30) with a home run, six RBIs and a .973 OPS.
He continued to impress with the Timber Rattlers, going 3-for-7 with a pair of walks and two stolen bases while making a number of impressive defensive plays before suffering a leg injury that sidelined him over the weekend.
Mitchell is expected to return to action this week.
BILOXI SHUCKERS
Class AA
The Shuckers relocated from Huntsville, where they had played as the Stars since 1985 and became Milwaukee's Class AA affiliate in 1999. Since the move, they've appeared in the Southern League Championship Series three times with former top prospect Orlando Arcia earning Brewers minor league player of the year honors with the team in 2015.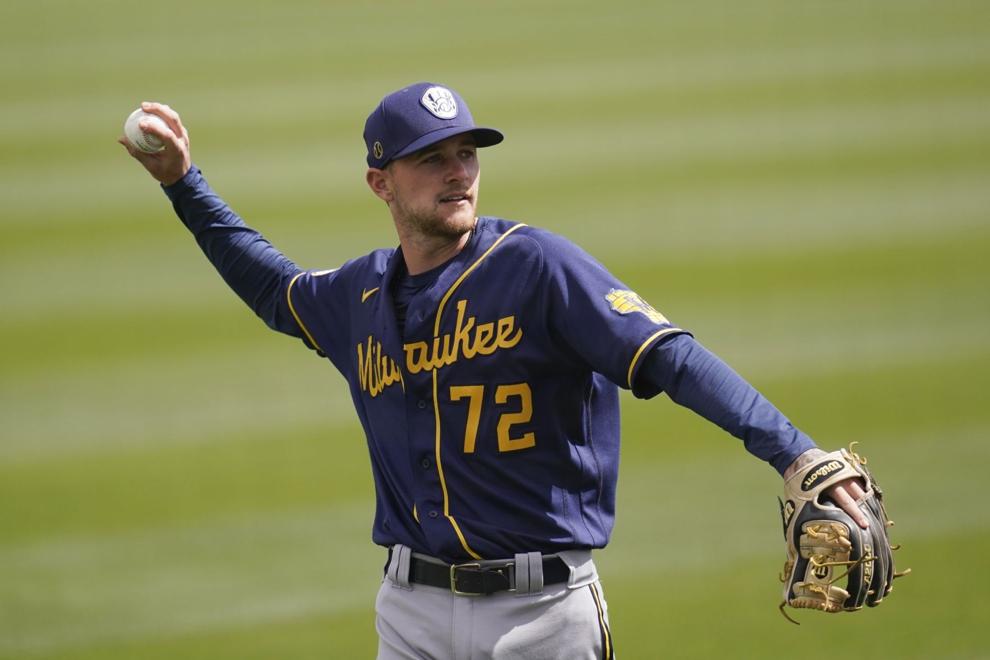 Player to watch: SS Brice Turang (above) 
A first-round pick in 2018 (No. 21 overall), Turang earned All-Star honors with Class A Wisconsin in 2019 and, after slashing .287/.384/.376 with two home runs and 31 RBIs in 82 games, earned a promotion to Carolina where he batted .200 in 47 games.
Milwaukee sent him to the alternate training site to continue his development last season, and Turang appeared in 25 Cactus League games this spring, batting .182 (6-for-33) with a home run, four RBIs and a .473 OPS.
NASHVILLE SOUNDS
Class AAA
Location: Nashville, Tenn.
Stadium: First Horizon Park
The Brewers return to Nashville after a bitter breakup in 2014, when the Sounds shocked Milwaukee by ending their 10-year relationship just as the team was finally on the verge of leaving decrepit Greer Stadium for a new downtown ballpark.
The decision led to Milwaukee sending its top prospects to the less-than-ideal settings of Colorado Springs for two seasons, then San Antonio in 2019. But after MiLB's realignment last winter, fences were mended and the Brewers will once again develop their talent in the Music City.
Player to watch: LHP Aaron Ashby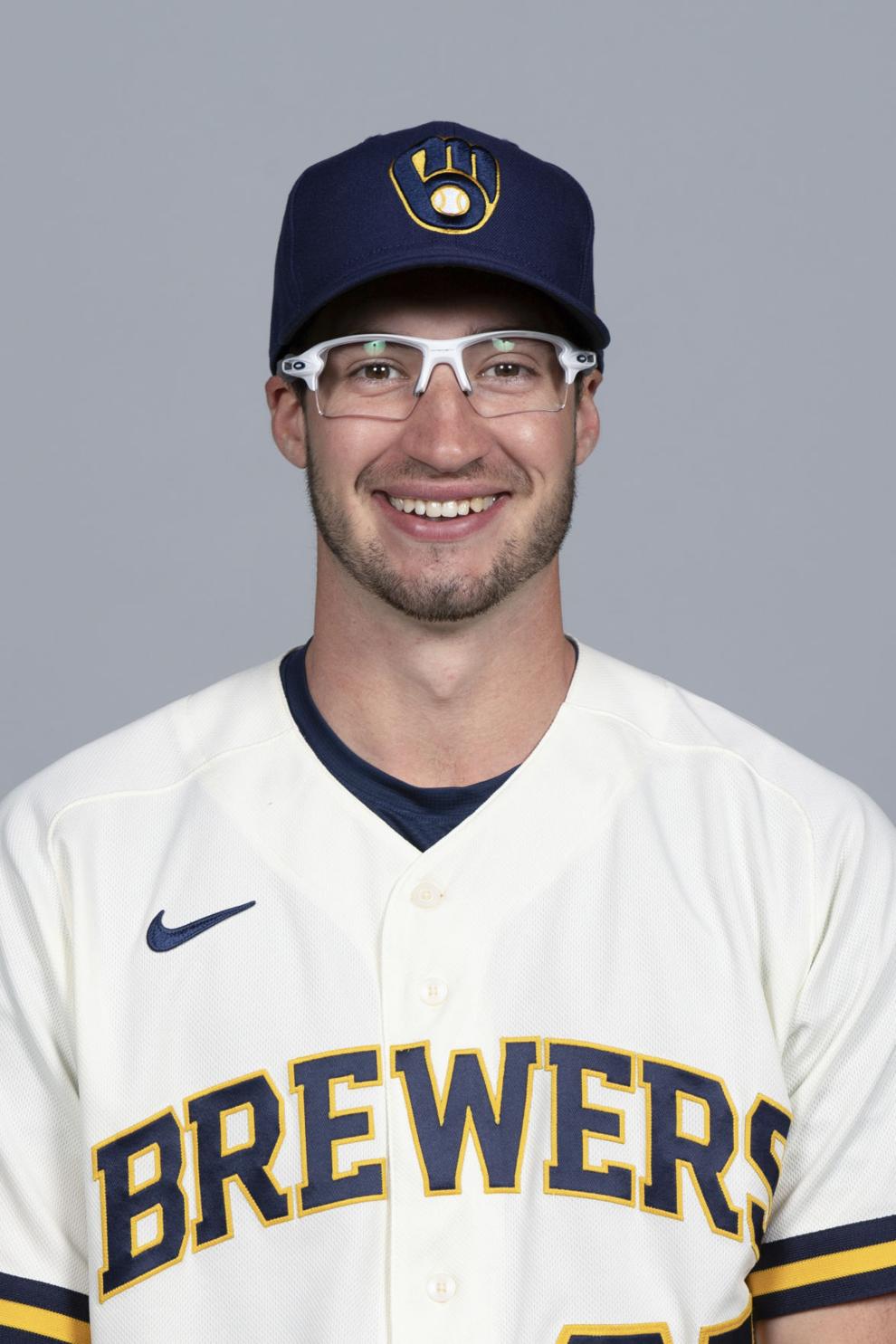 Selected in the fourth round of the 2018 MLB Draft from Crowder College in Missouri, Ashby posted a 3.50 ERA in 126 innings for Wisconsin and Carolina in 2019 and was fifth among Milwaukee's minor league pitchers with 135 strikeouts, earning the organization's pitcher of the year honors.
He spent last season at the alternate training site and performed well enough there to earn his first invitation to big league spring training, where he allowed just one run and struck out seven in three appearances spanning 2 2/3 innings.